Experiment with your photos, and create a unique black and white treatment with these stunning effects! We've have collected 23 delicate black and white Photoshop actions for your to help you easily turn your ordinary photos into stylish images and artwork. 
Thanks to modern technology and Photoshop, things are now much simpler, easier, and cheaper. Now, all you need is a simple Photoshop action and you can give stunning black and white treatment in seconds and even to your smartphone photos.
You may also like:
Black White Photoshop Actions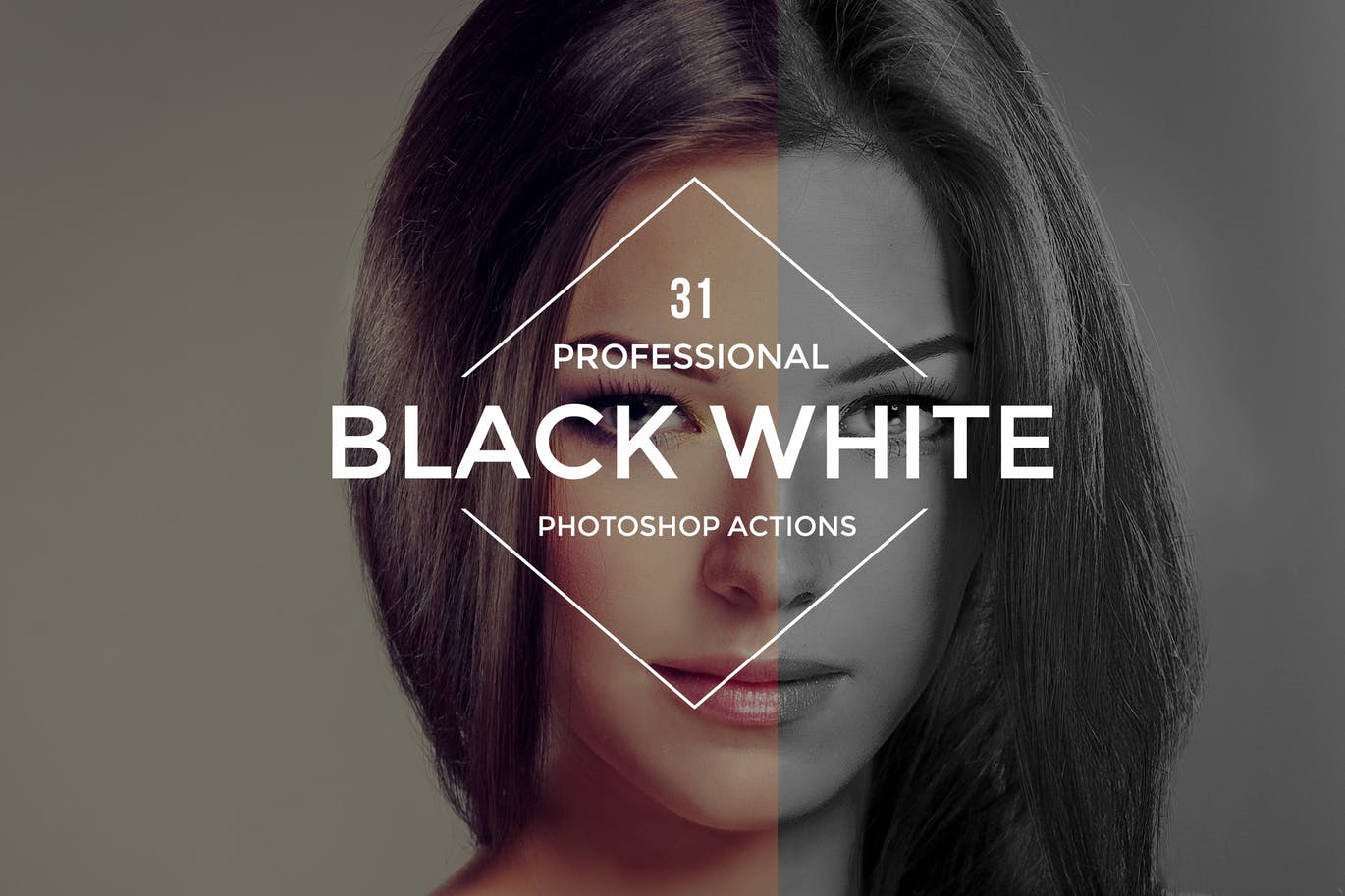 31 Black & White Effect Photoshop Actions for professional Photo Retouch and perfect for photographers and graphic designers. All they have been created with precise calibration adjustments to bring your images to life using powerful tools professional methods.
Black & White Photoshop Actions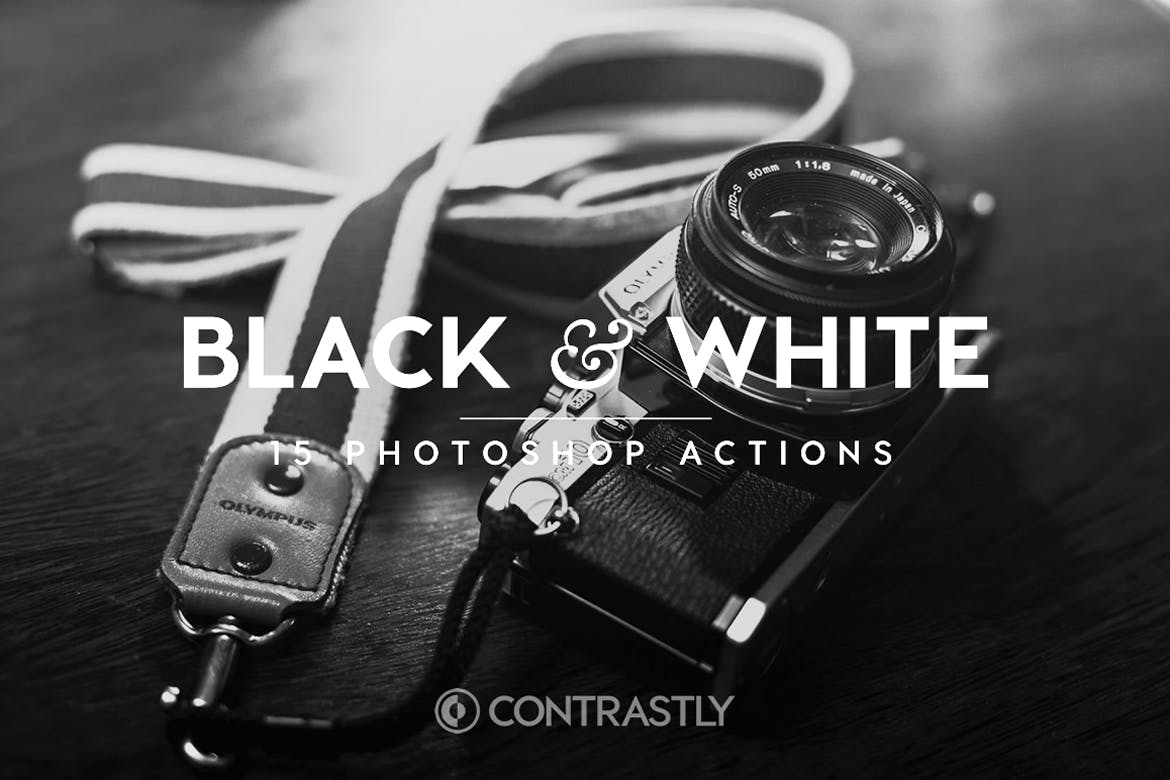 Whether you shoot in color or in black & white already, you can use this set of 15 Photoshop actions to transform your images into stunning monochrome photos.
Carbonium – Black & White PS Actions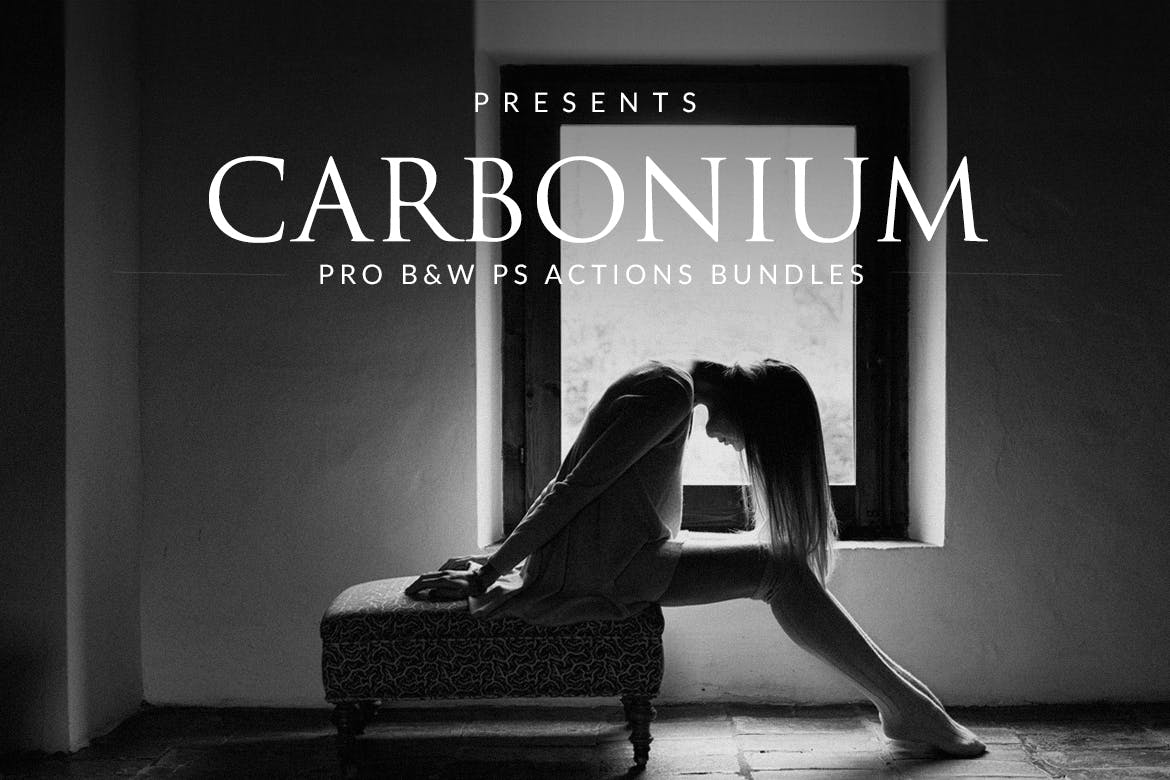 A huge Collections of Black & White grading actions presets from Vintage look to modern touch of photography.
Majestic Black & White PS Actions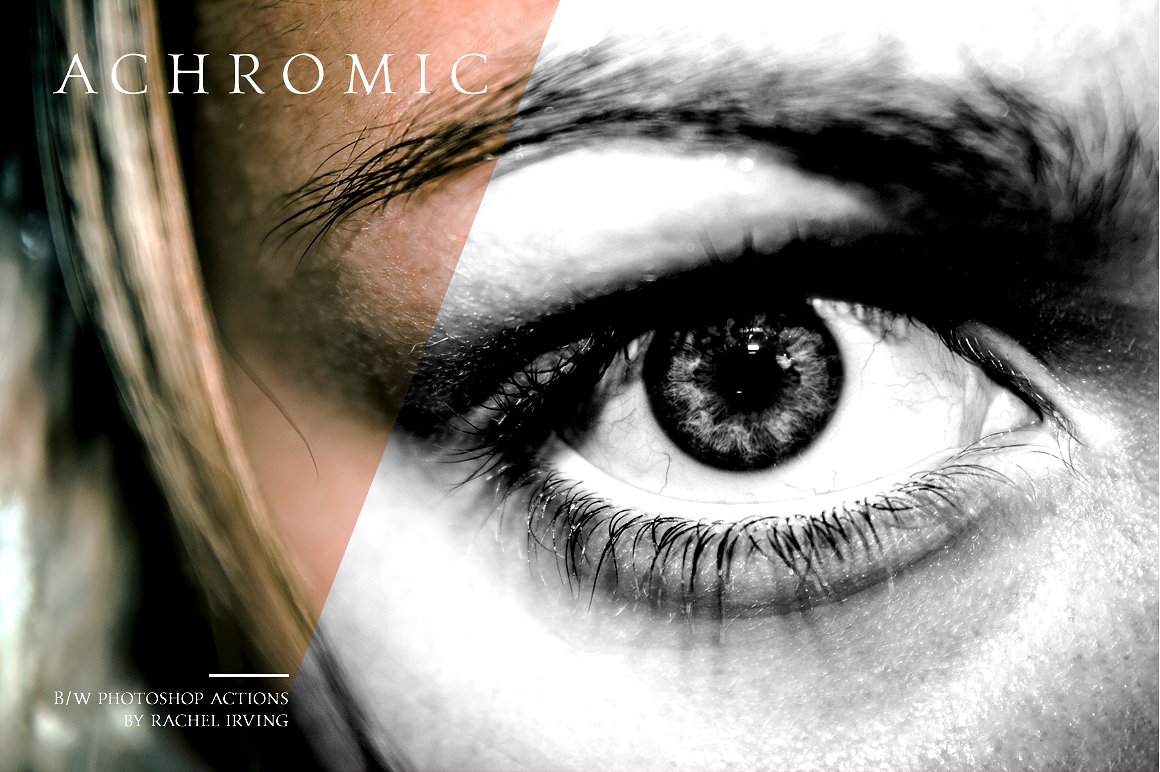 Hey there, this set of B&W actions has been hand-crafted and tested in order to produce a diverse collection of Photoshop presets to suite a variety of photographic genres.
Black and White Photoshop Actions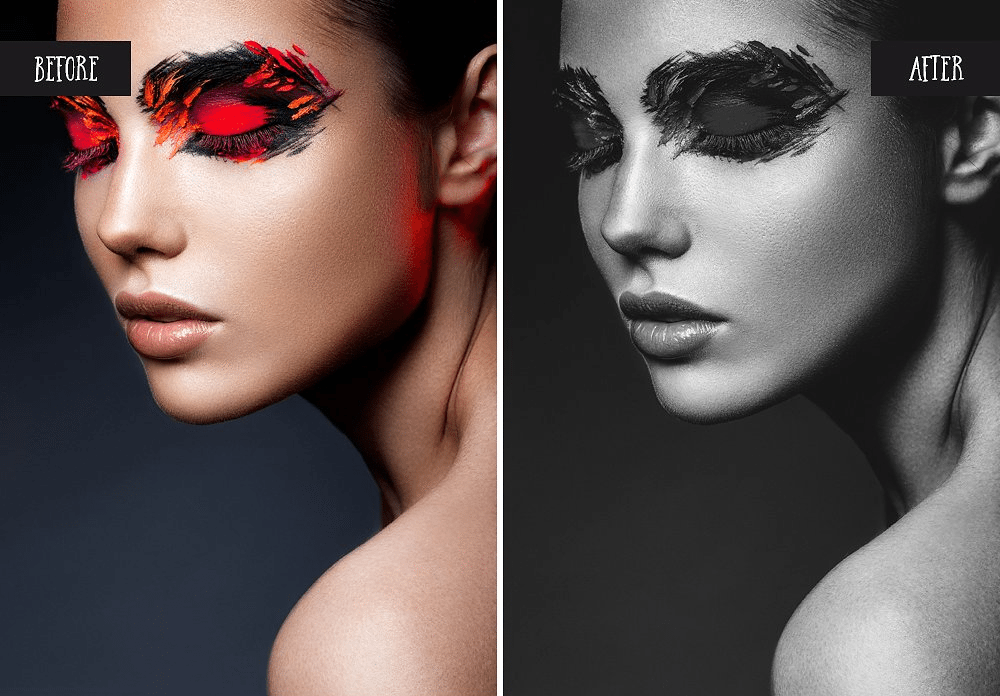 It's a simple way to convert your shots to stunning black and white images in just one click.
22 Free Black and White Photoshop Actions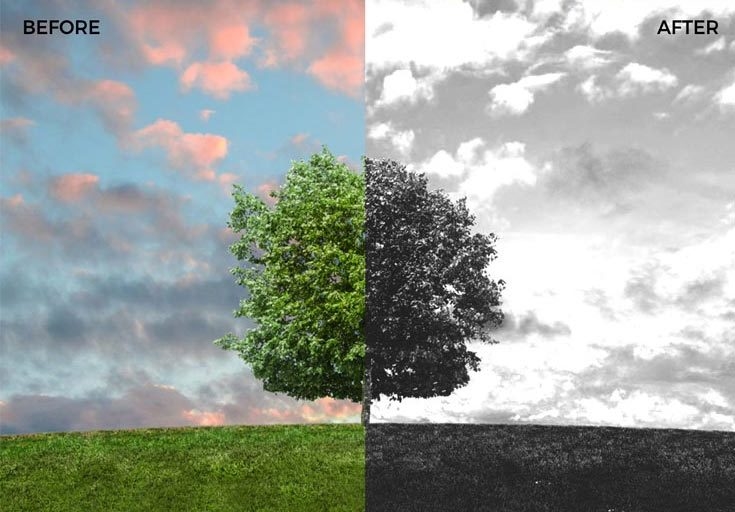 Pure Black and White Photoshop Action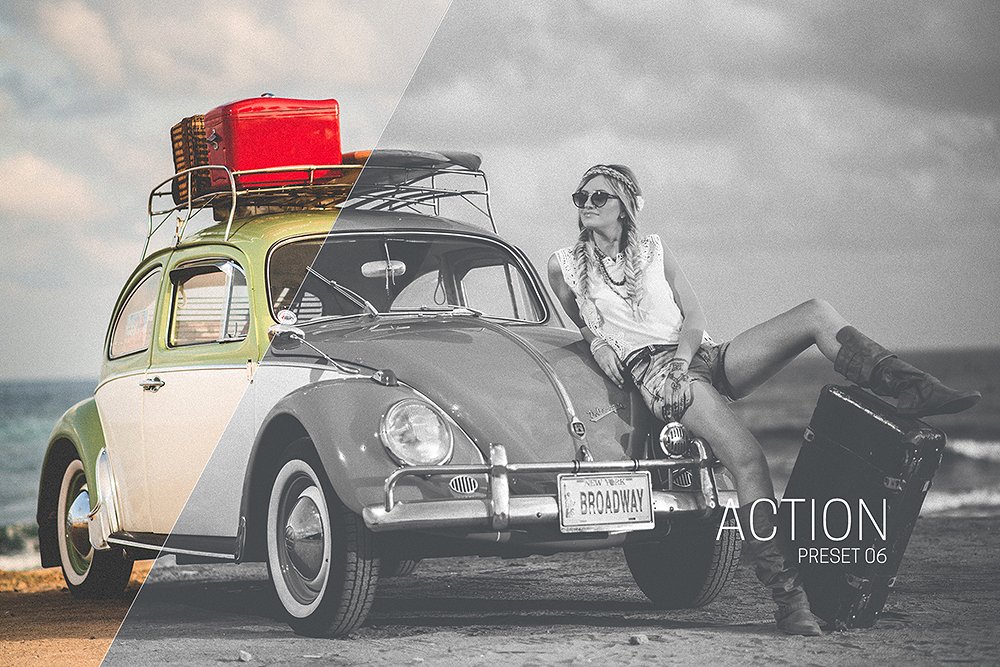 Unique actions to customise your photographs with a single click!
Perfect Black Photoshop Action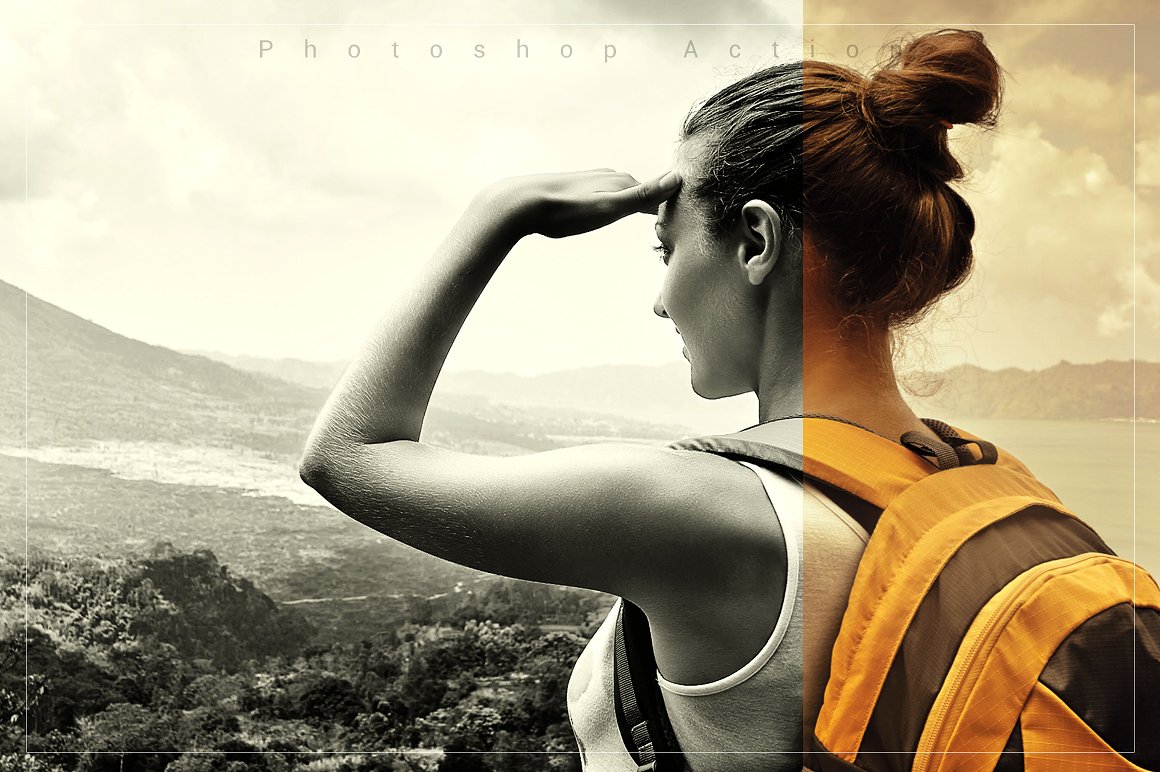 Fade Photoshop Action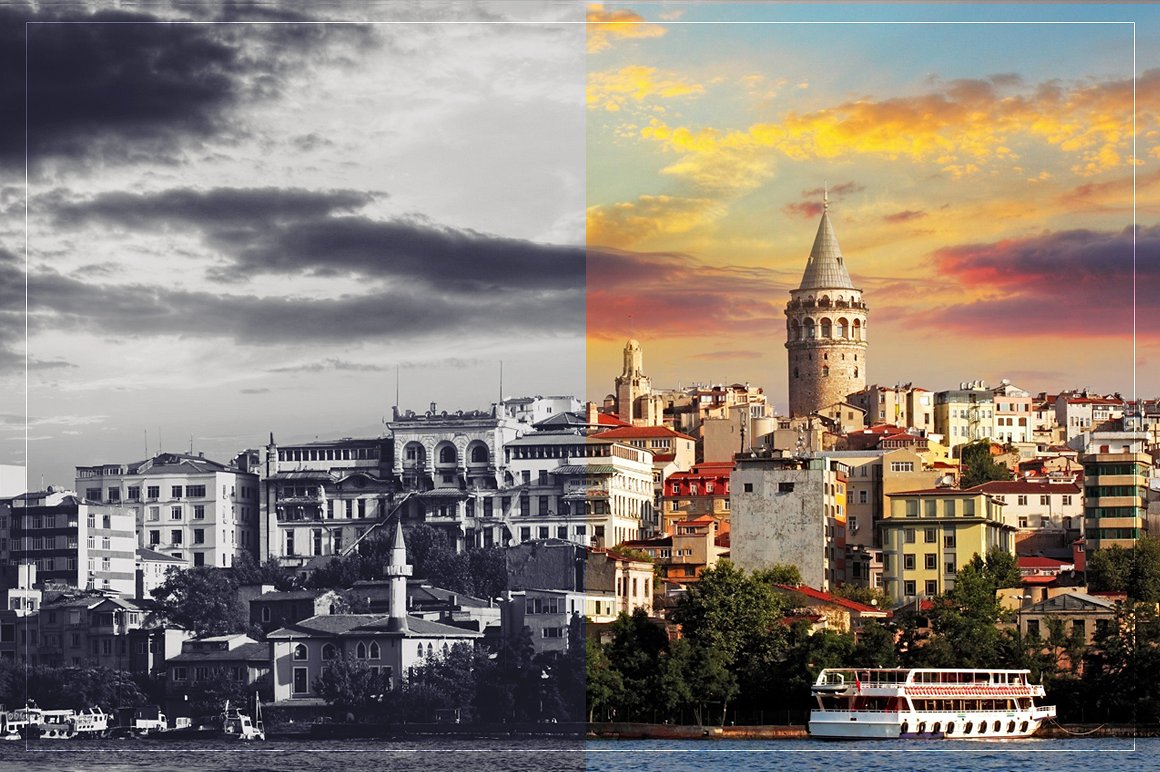 Premium Black & White PS Actions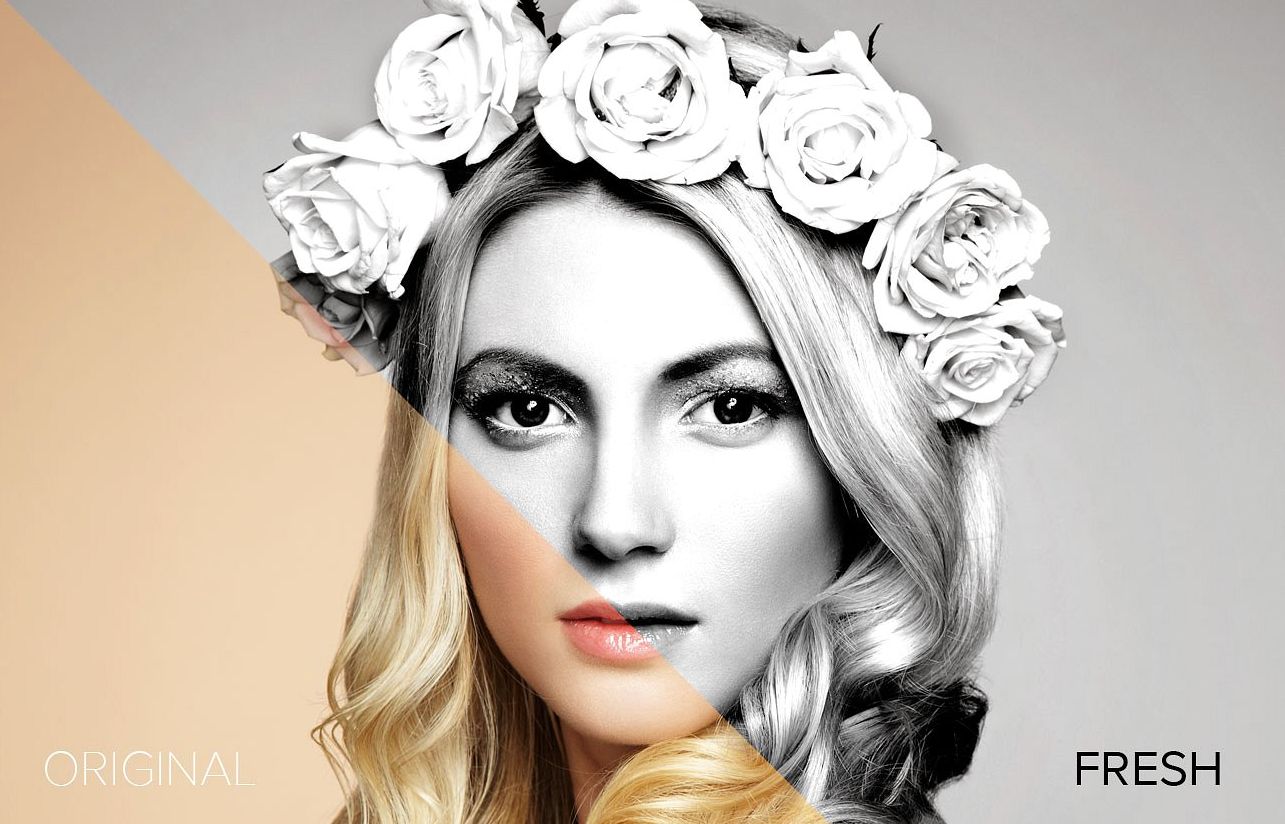 This bundle includes 10 high-end Photoshop actions that will give your photos a variety of black and white looks. The results these actions produce range from an old school black and white feel to a modern day black and white look. All 10 actions are short, quick, and easy to use!
24 Black & White Photoshop Actions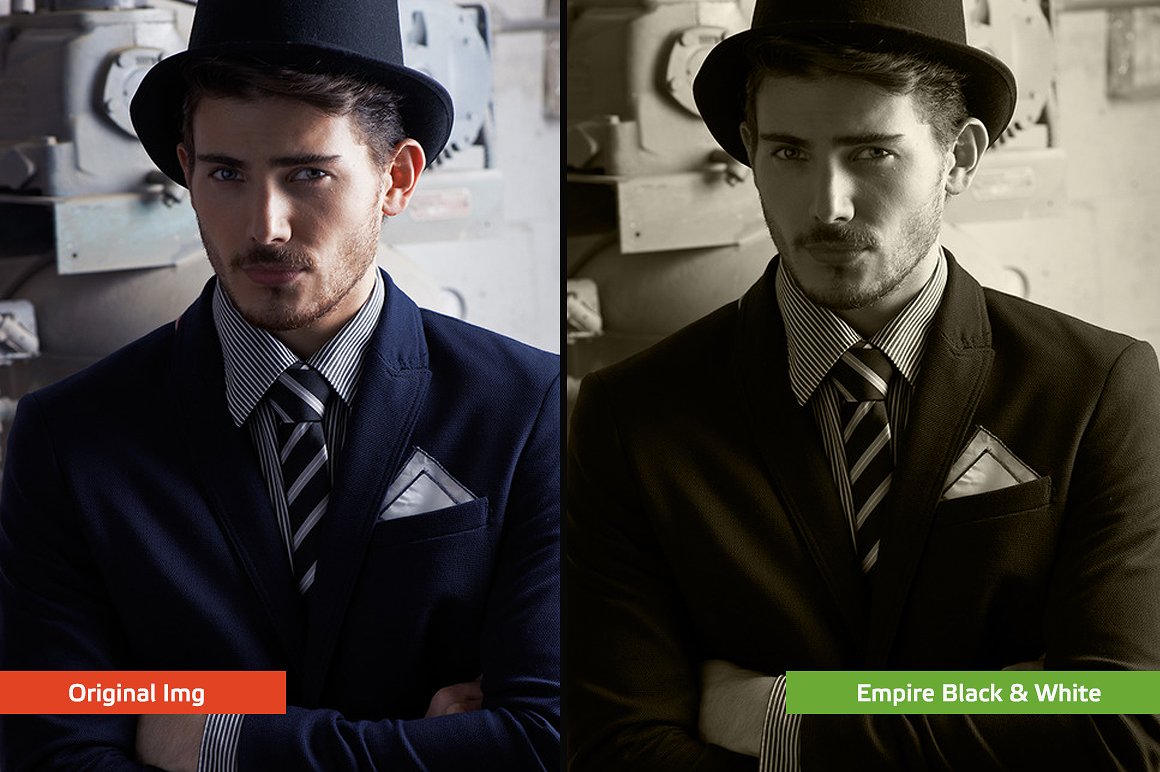 24 Black & White Adobe Photoshop Actions This premium action set has been developed for both photographers and graphic designers., Engineered for superior quality and unmatched performance.
Film Noir B&W Photoshop Actions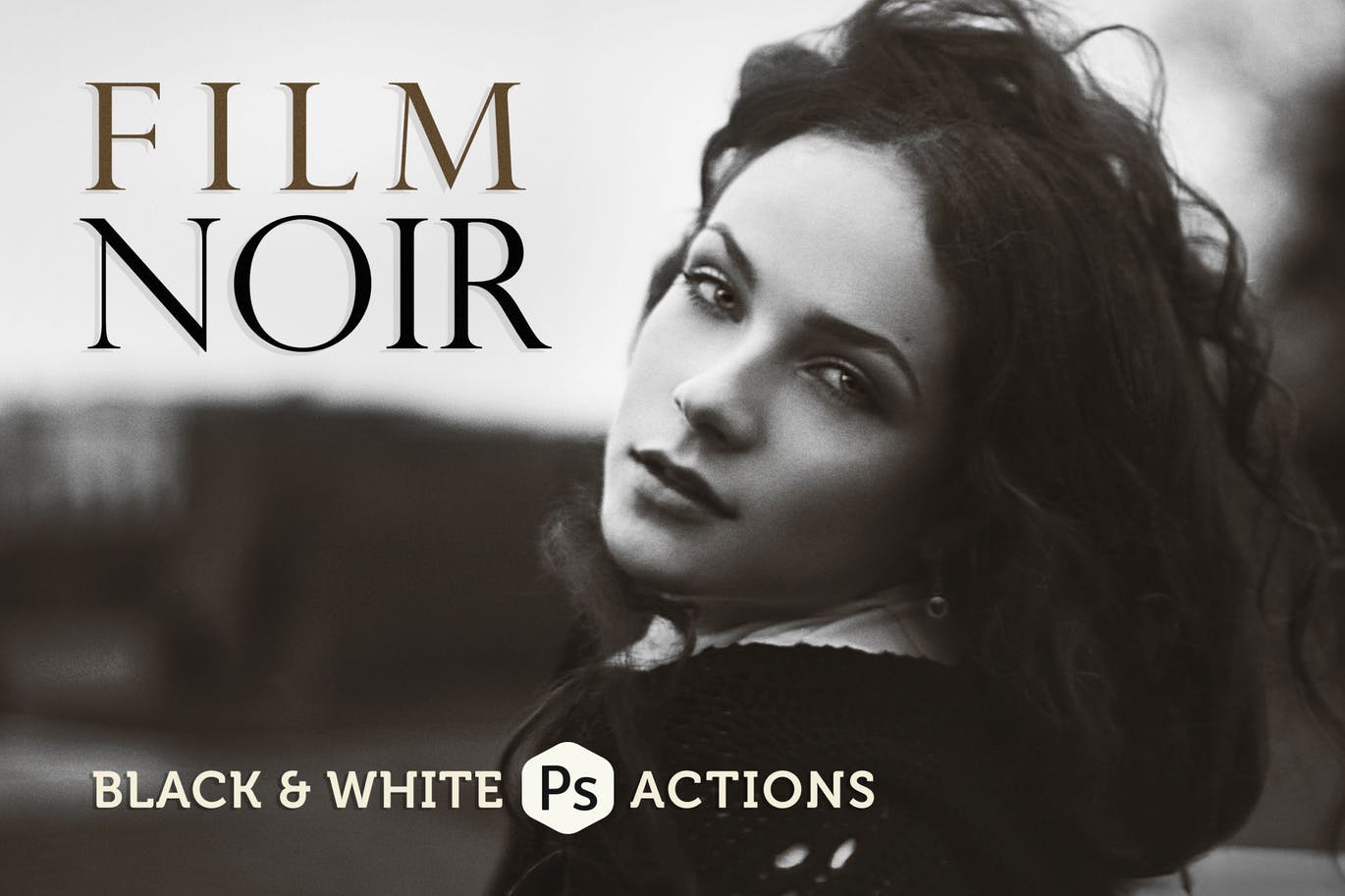 Film Noir Collection includes 6 artistic black and white conversion Photoshop actions. Atmospheric and graphic, these actions simulate some features of the finest b&w analog films.
Black & White Photoshop Actions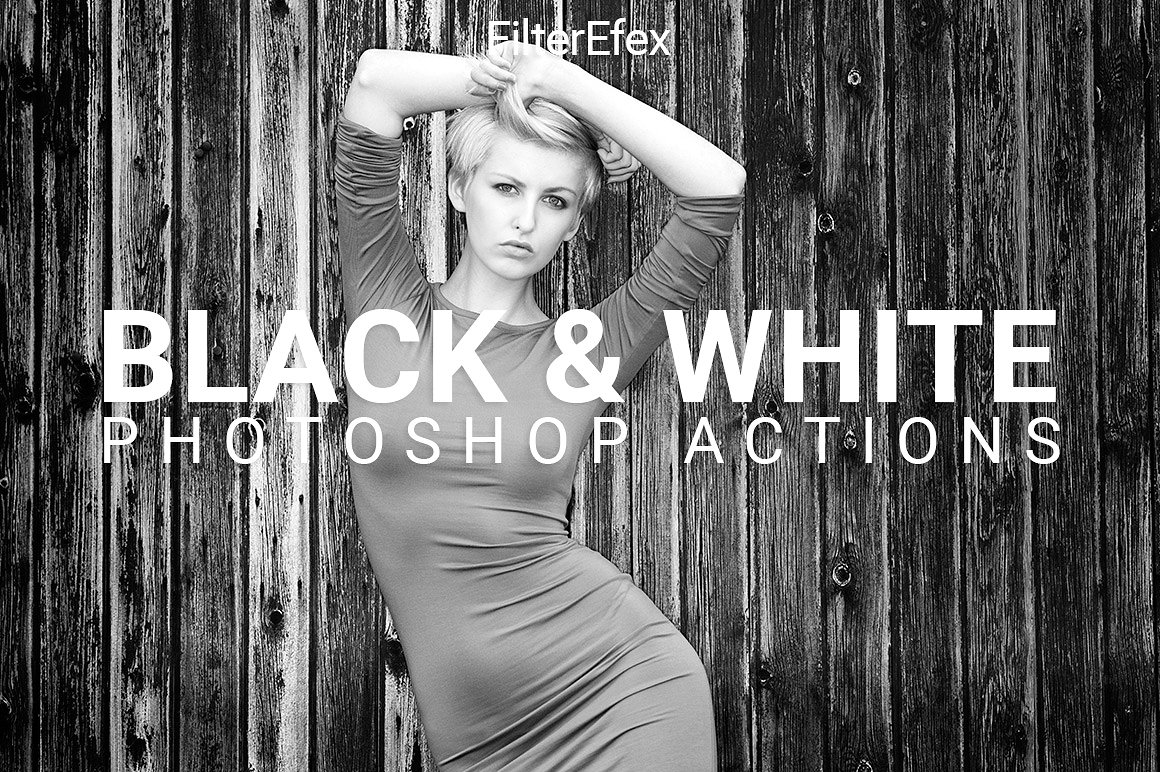 FilterEfex Black & White Photoshop Actions is made up of 30 Actions. They provide 20 stylish black & white effects, and 10 toning styles to add a burst of color to your mono images. These Actions are ideal for all types of photography, from portraits to landscapes and everything between thanks to providing a wide range of stylish black & white styles.
Granite | Ambient Photoshop Actions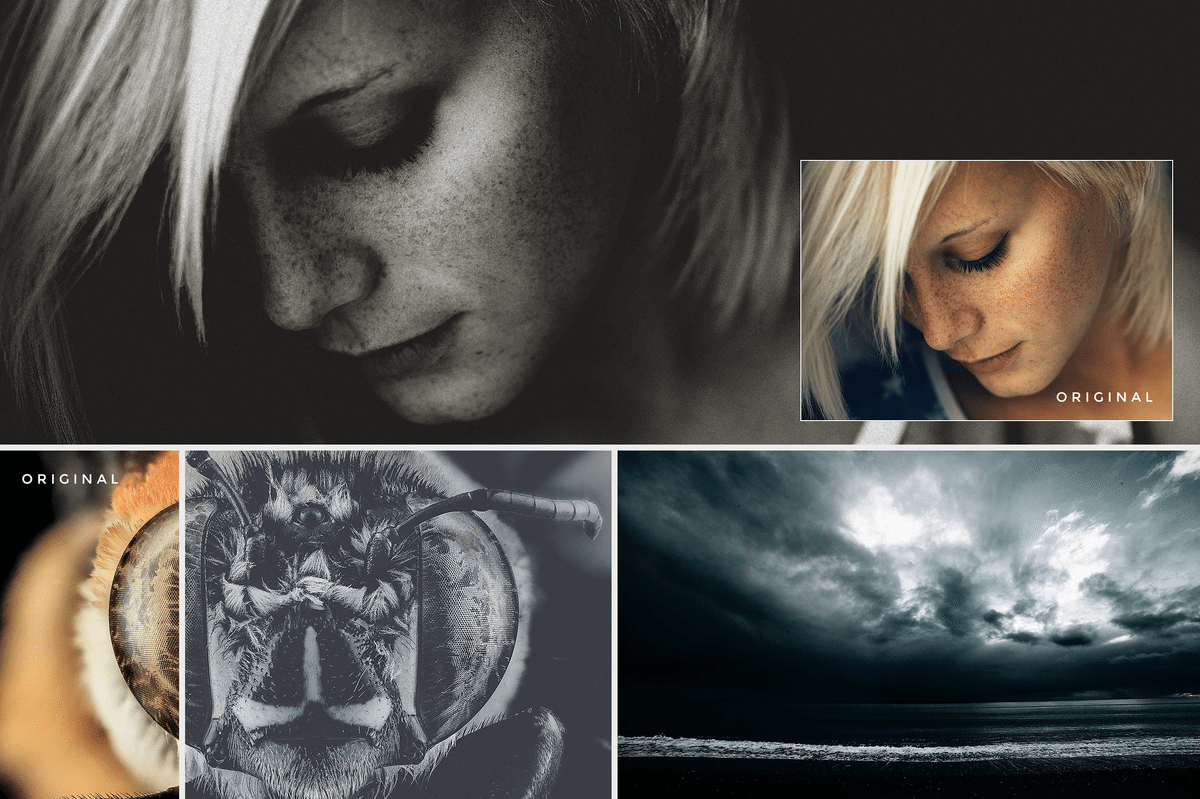 Introducing GRANITE Ambient Photoshop Actions Set! Add dark and dreamlike ambient tones to your photography and projects within a matter of seconds with this incredibly easy to use custom set of 8 Photoshop Actions, 6 Film Grain Methods, along with Vignette Blur and Sharpening methods meticulously crafted to the the highest quality for incredible results like no other!
Monochrome Classic Collection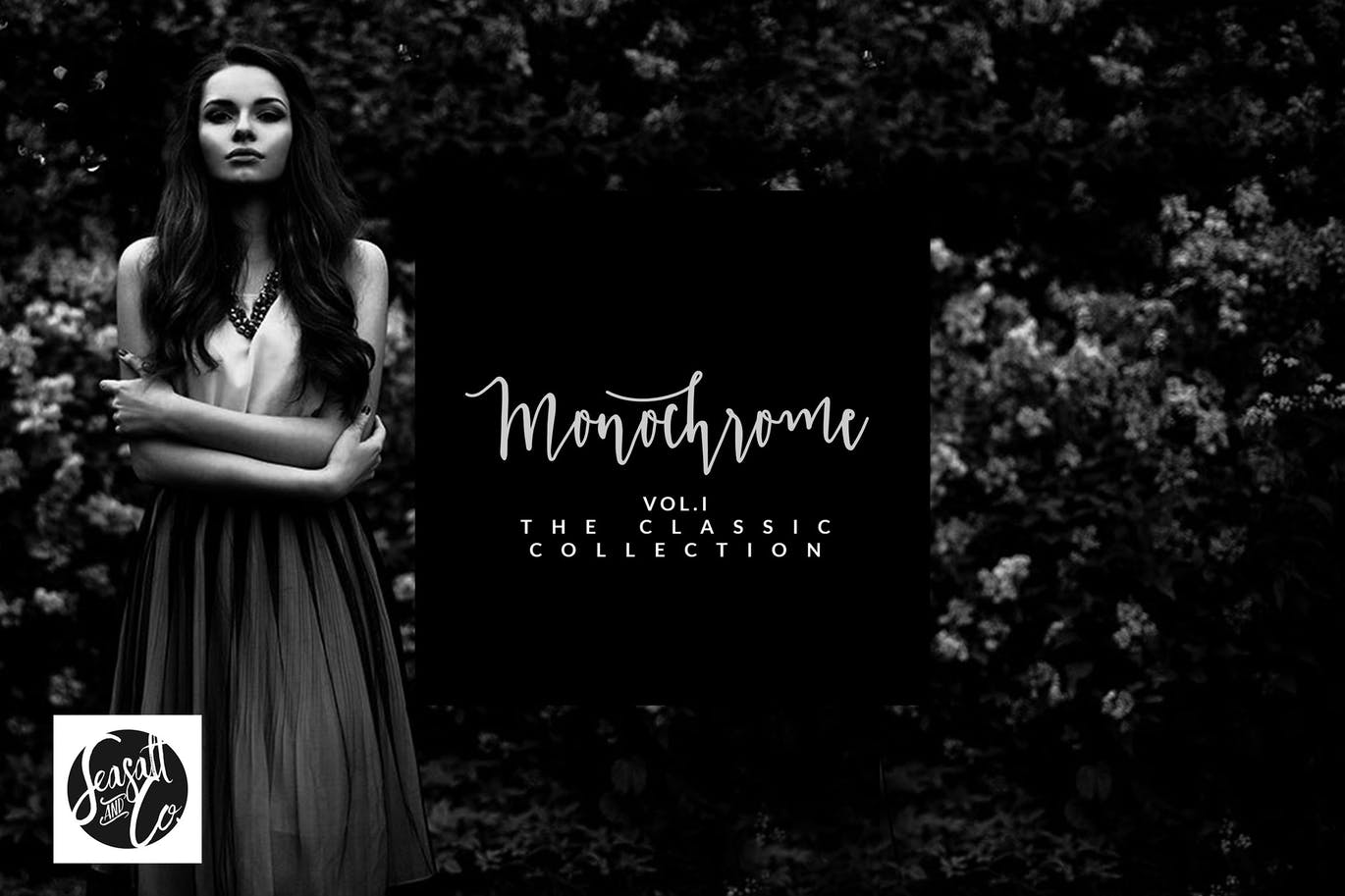 Our Monochrome-Vol. I Classic Collection comes with 29 Photoshop Actions that are designed to help you transform your photographs into your own signature black and white style. Each action is crafted with you in mind, giving full flexibility to customize every element to create your own look. As always, you have peace of mind knowing our actions run without ever being destructive to your original image.
Charcoal Action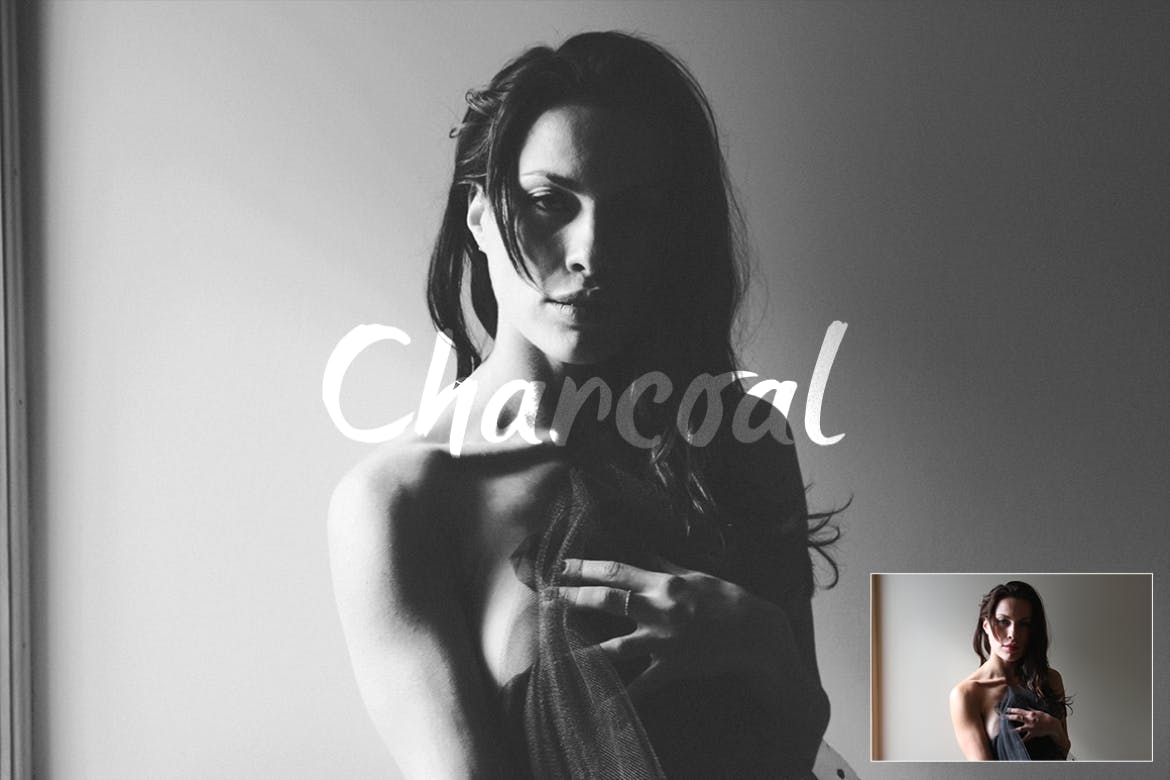 Charcoal is a set of 3 Photoshop actions that give your images a retro/vintage Black and White Look.
Unapologetic Action Collection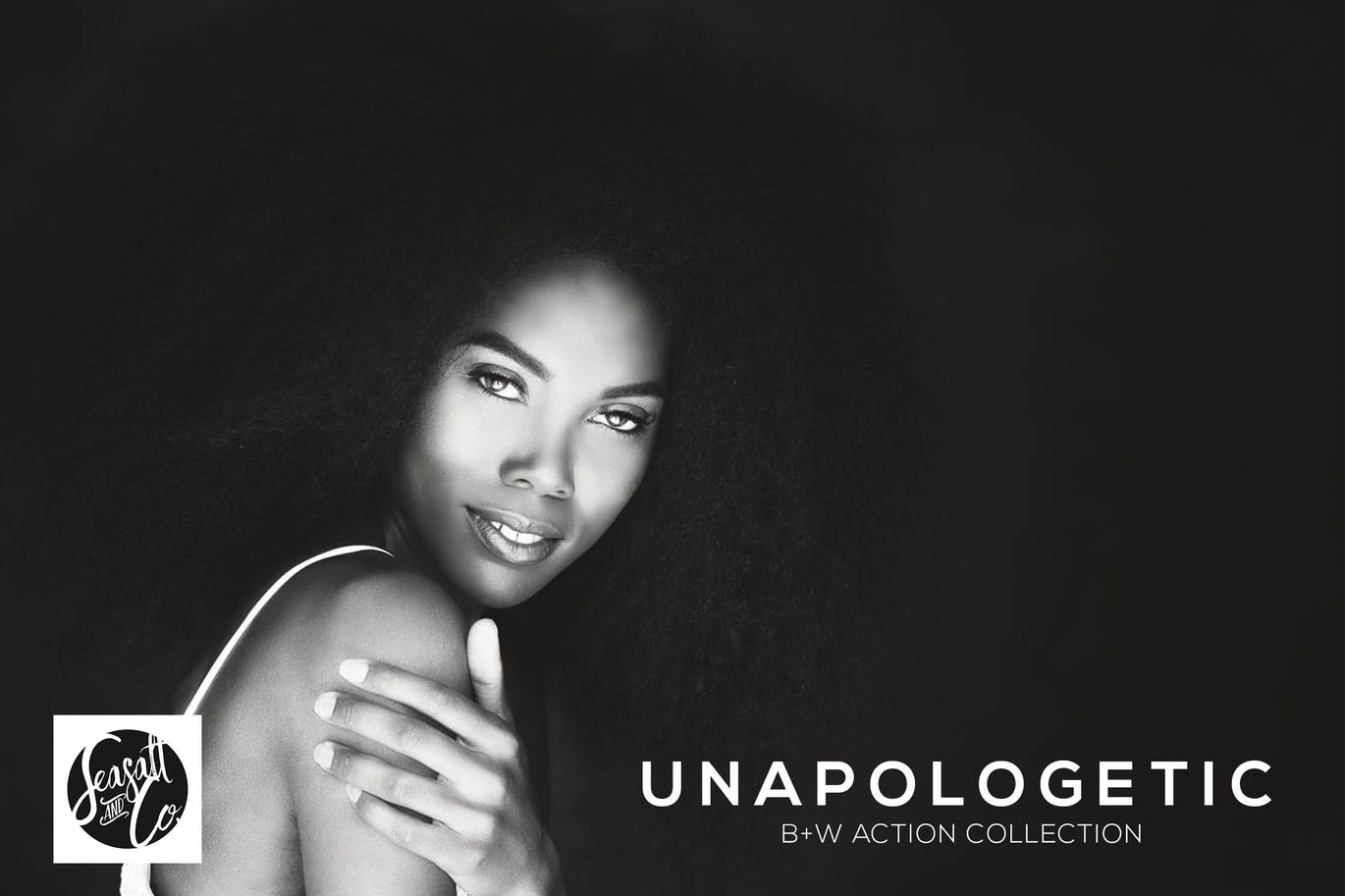 With our "Unapologetic" action collection, it's simple to create your own signature style of black and white photography.This set contains: 5 B+W Bases, 8 Creative B+W Tones, 16 Top Tones to be placed on top of a B+W Base and 3 unique vignettes.
Black and White Photoshop Action
One click to generate the effect. Non-destructive effect. Well organized layer and layers are adjustable. Works in Photoshop cs3 to higher versions.
140+ Black & White Photoshop Action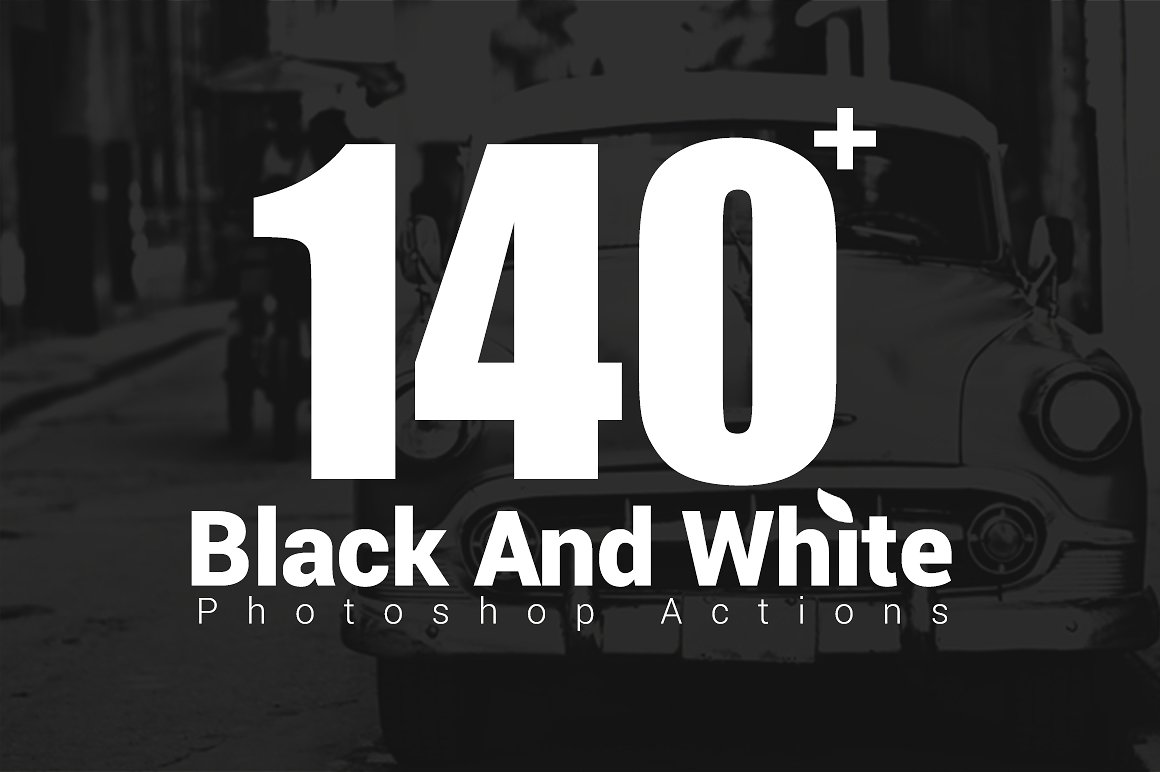 60 Black & White Photoshop Actions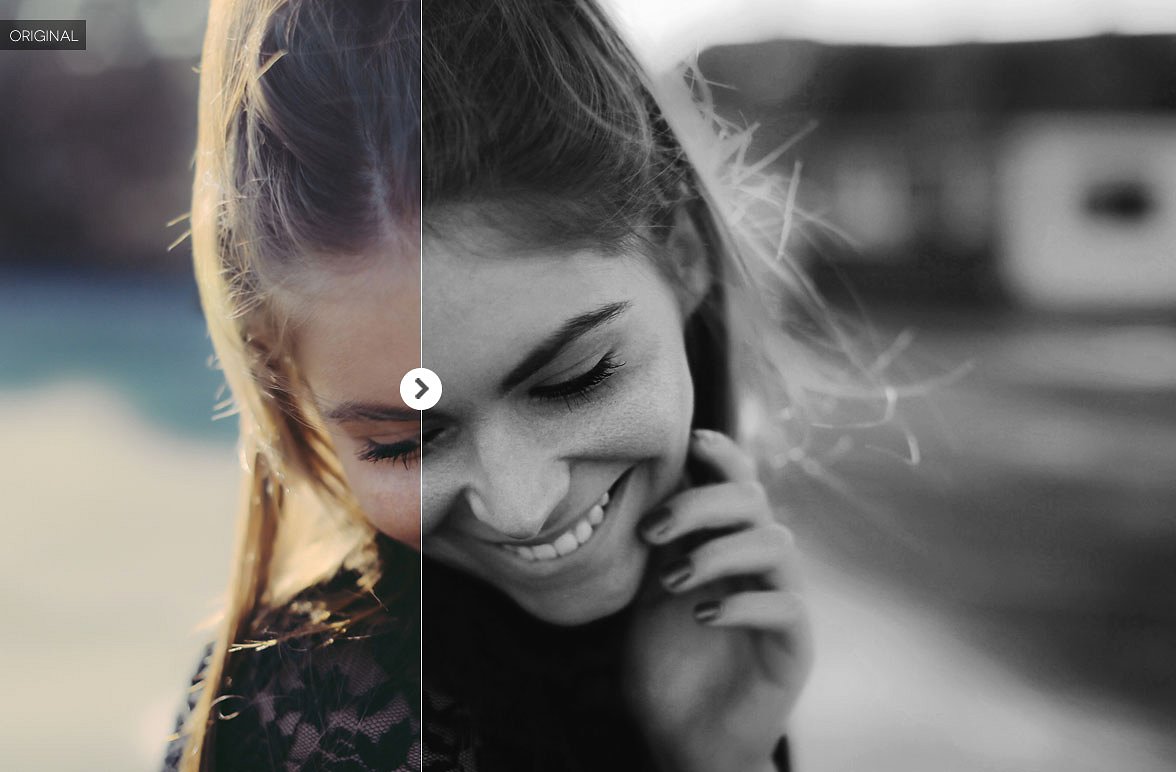 These Black and White Photoshop Actions that can be used for your black and white photography and gives you awesome effects like High contrast, Low contrast, HDR B/W, High Saturated, Creamy, Split Tone and many more good effect. These actions gave you amazing effect for your high quality photos.There is a Readme file for the help to install Photoshop actions.
Black & White Pro Actions Bundle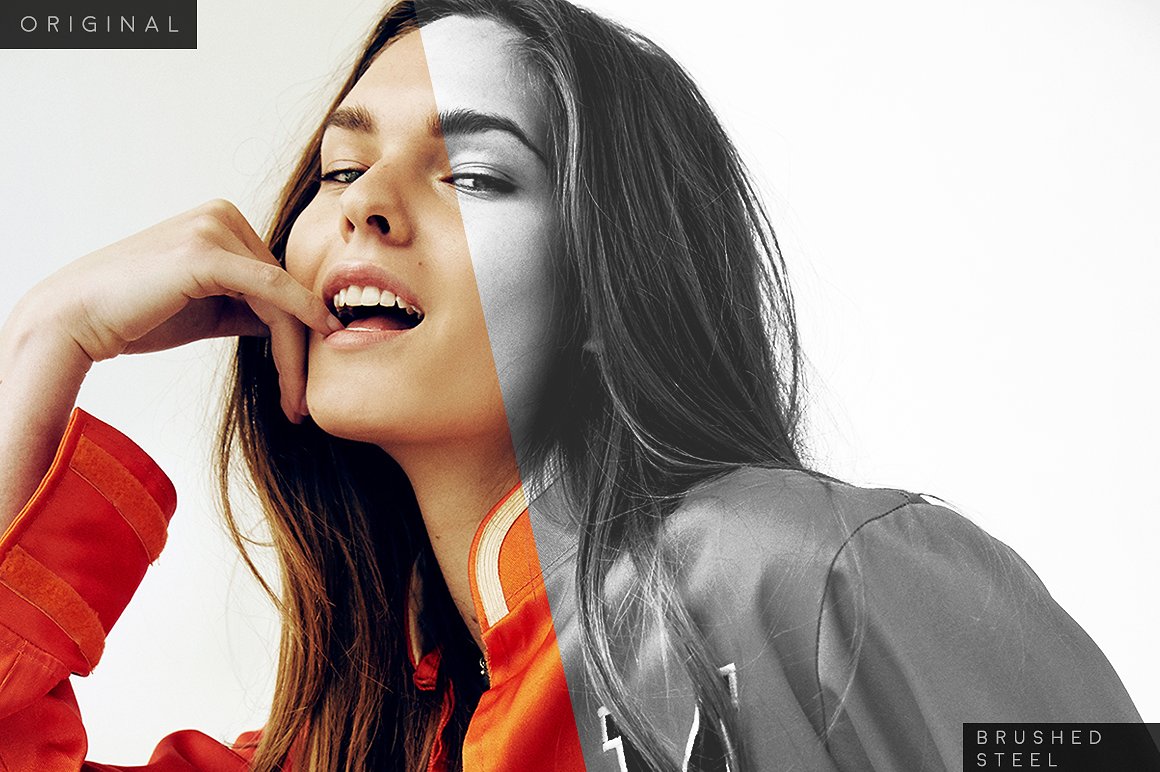 Extreme high quality, unique actions to customise your photographs. Best for professional photography, great for casual snaps. Every action has been designed and tested to produce only the highest quality.
Black & White Creative Actions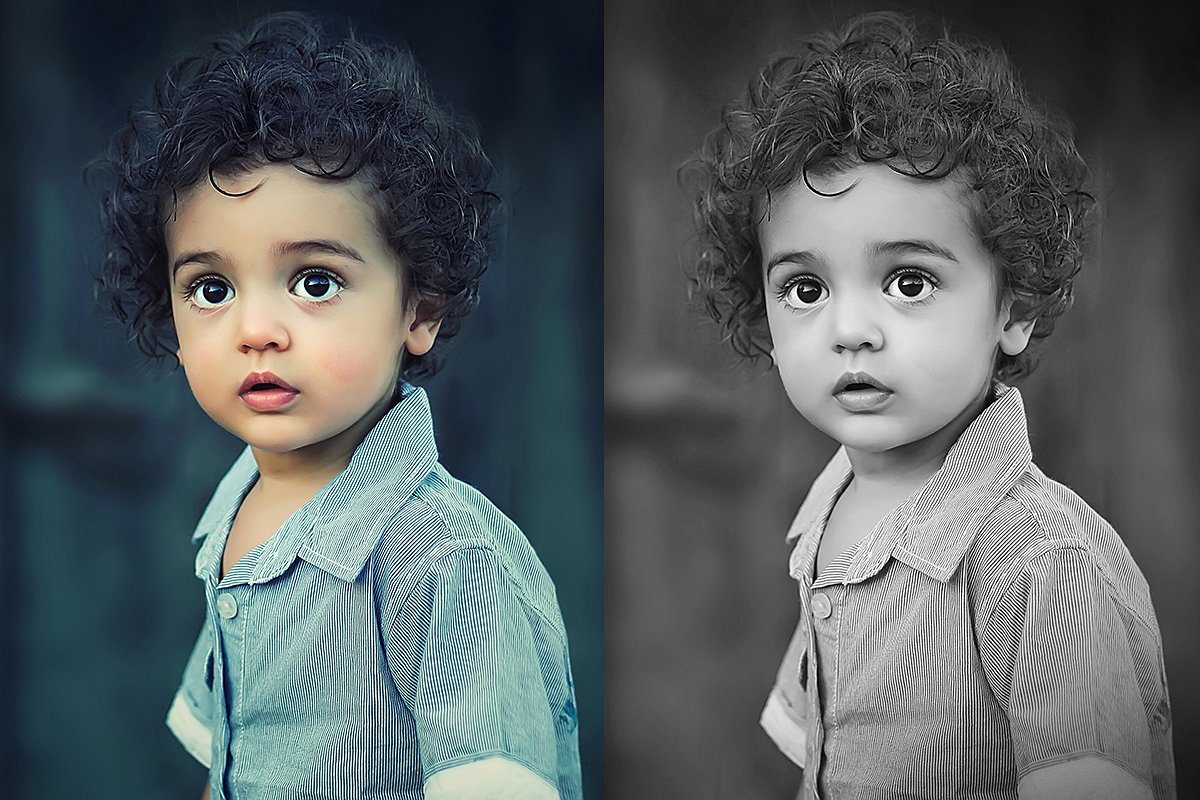 All our actions are 100% non destructive, meaning you can reset with just one click to the images original state, keeping your original image always safe.
20 BW Photoshop Actions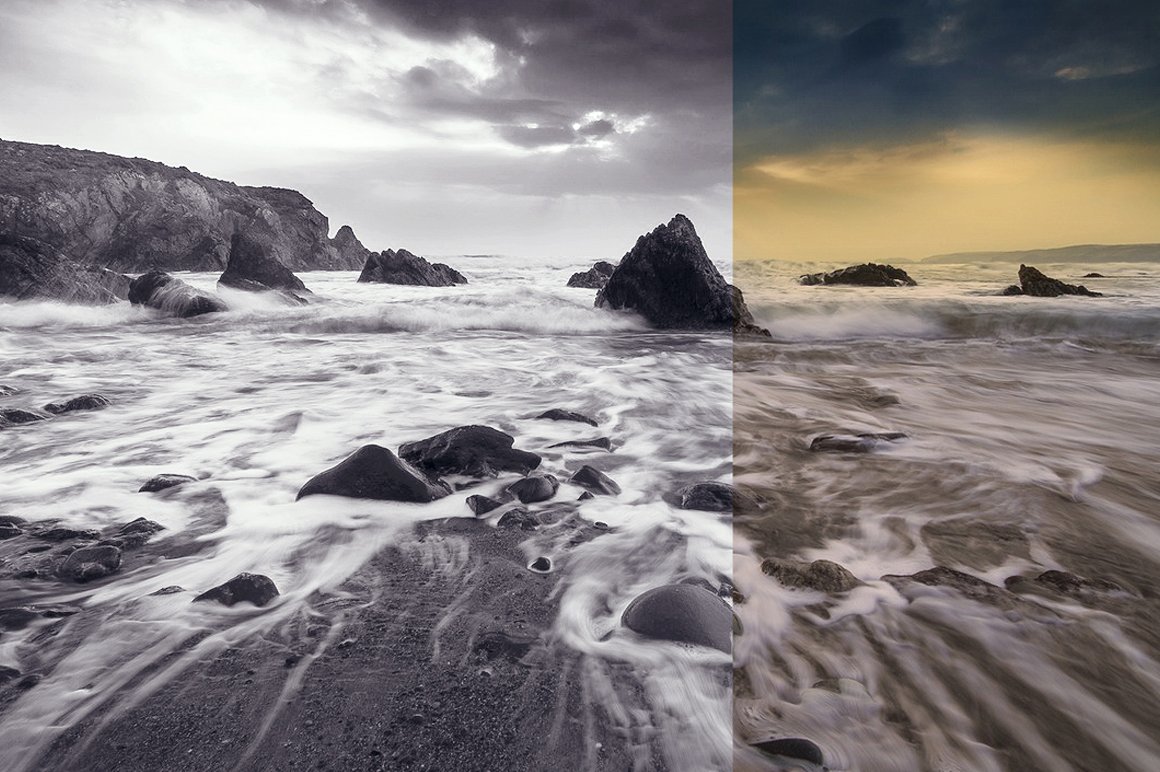 Convert your colour photos to black and white with these actions.