Do you like an outstanding modern flash lightening designs, so why not to add a neon font to your own design project to make it more attractive? Re-create the spectacular 50's when you pick any of these electrifying neon fonts. Handpicked by a professional designers and will be a perfect addition to your fonts collection. Keep a good mood and enjoy!

You may also like:
Neon Carbone – Modern Font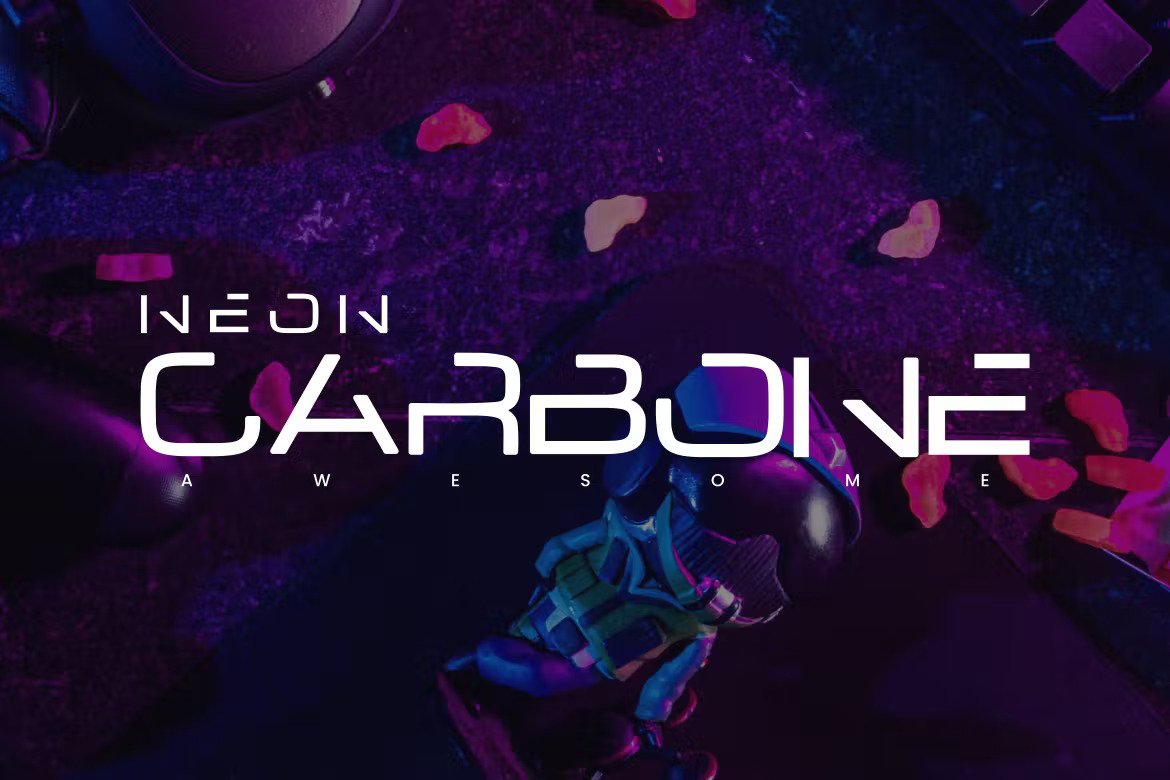 A modern, simple and futuristic display font. Perfect for you who needs a typeface for logo designs, magazines, social media, brochures and many more.
Free Neon Display Font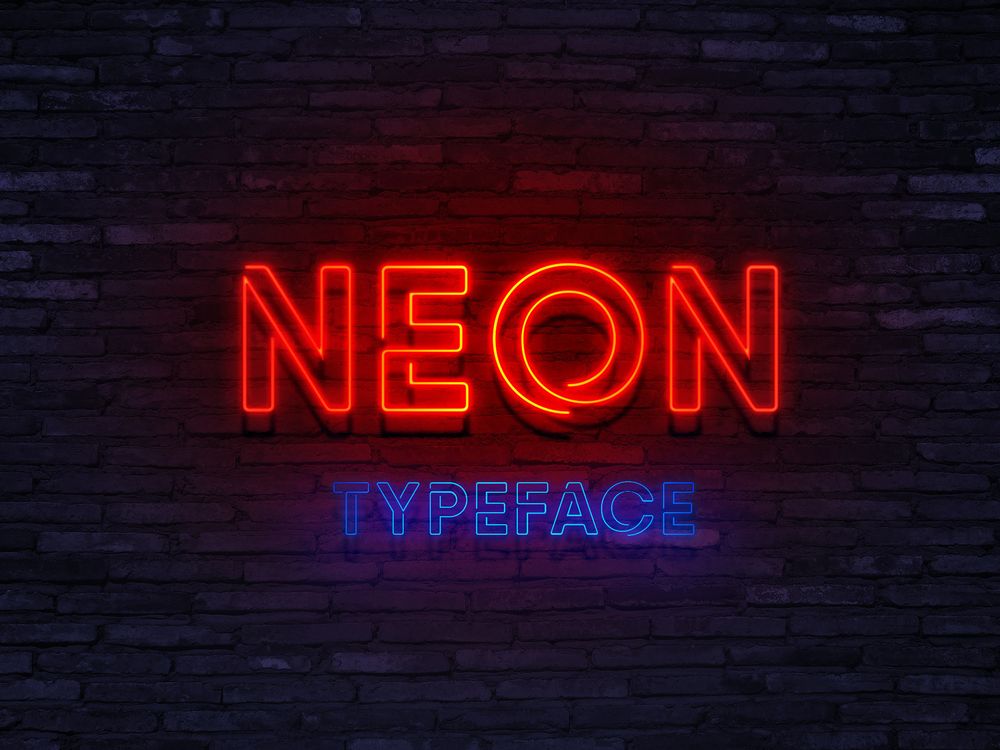 Neon is a glowing display typeface crafted with modern continues lines which makes it perfect to be used on signs and signages. Might also look cool on tv, websites, apps and gif banners.
Free Rocket Clouds Font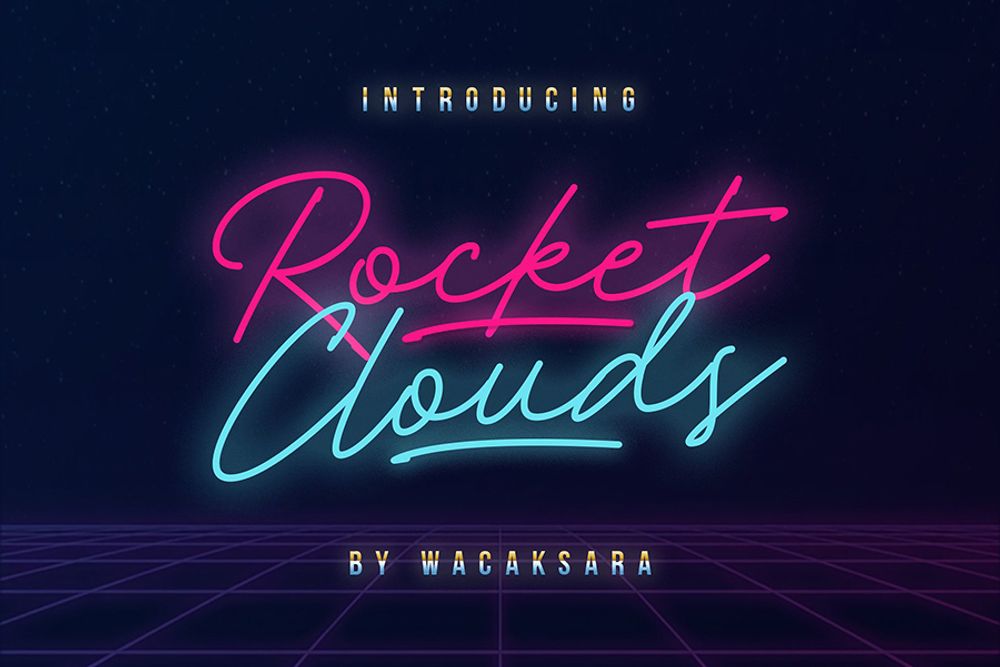 This stunning free for personal use only font will bring your designs to life with an infusion of boisterous nostalgia. Hence it is great for use in labels, branding, packaging, or text overlay to any background picture and etc.
Free Beon Font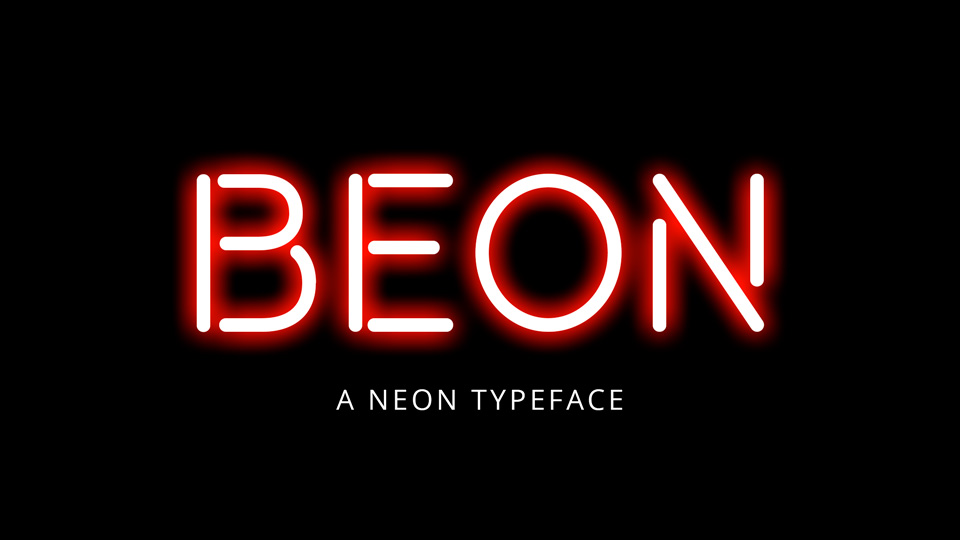 Beon is a display typeface and comes with all caps letters, numbers, symbols and multilingual support. Perfect for headlines, posters, messages, artworks. Free for commercial use.
Free Neoneon Font
It is a display typeface and contains all caps letters, numbers and symbols. Perfect to create headlines, covers, advertsements, poster. Free for commercial use.
PSD Neon Font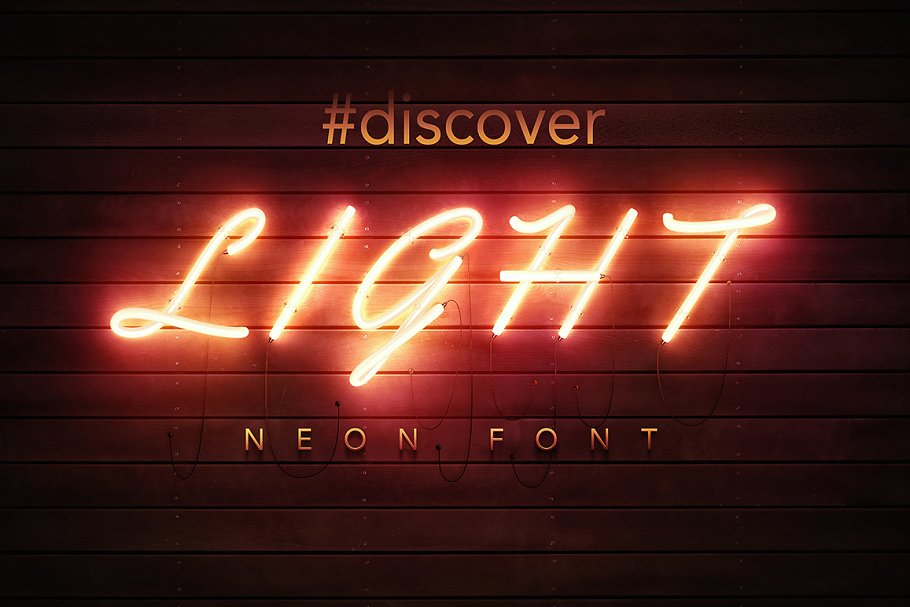 This all caps font is ready to use and include a set of 30 backgrounds to turn your ideas into dazzling works of art!
Neon – An Outline Font Bundle
This bold all caps font is a set of 5 unique fonts – regular, solid, outline, shadow, and double – for all your urban, contemporary, or even retro concept needs.
Neon Tubes – Neon Light Font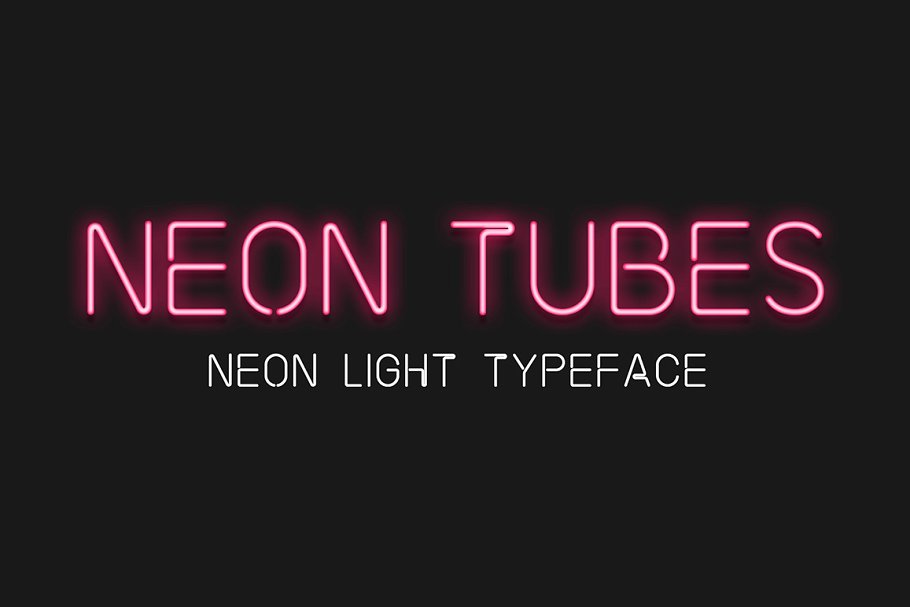 This minimalistic typeface with smooth rounded corners will help you to create a perfect logos, signs, labels, posters, ads, and etc.
Neon Typeface Gods Own Junkyard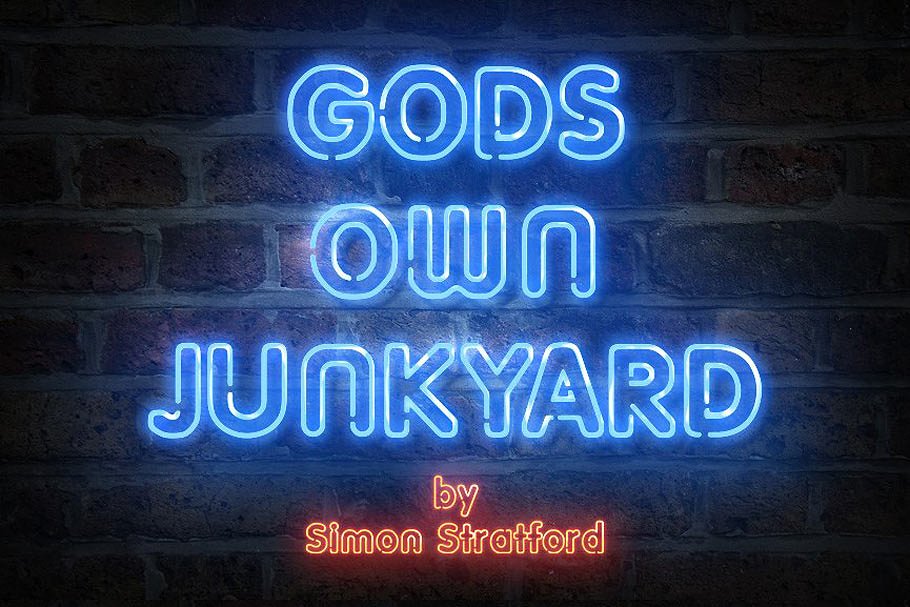 this awesome typeface that consists of upper and lower case letters, with 92 glyphs and a Photoshop action will make your creatives glowing.
The Neon Font + Sign Collection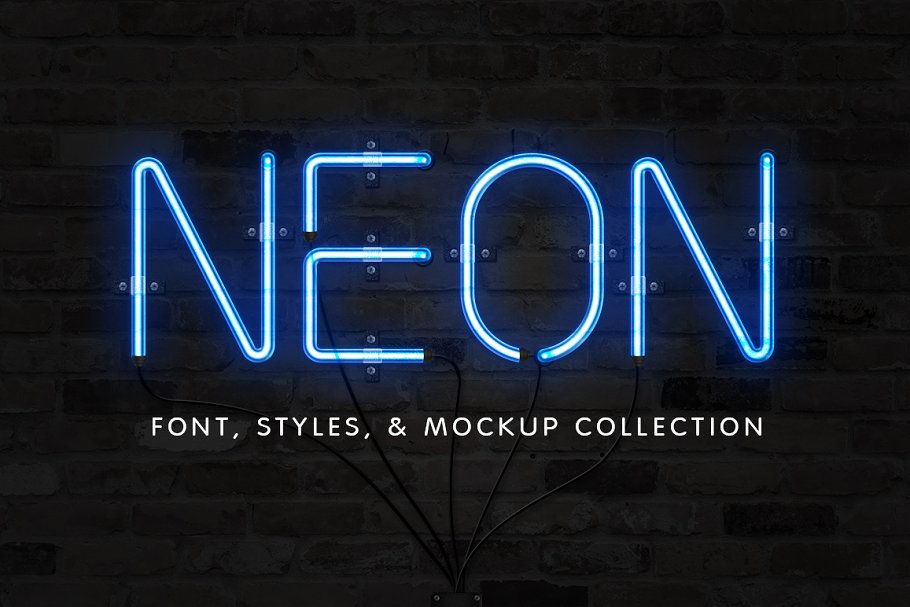 The Neon Font & Sign collection contains everything you need to start creating beautiful neon lettering for any situation.
Neon Desmon – Neon Light Font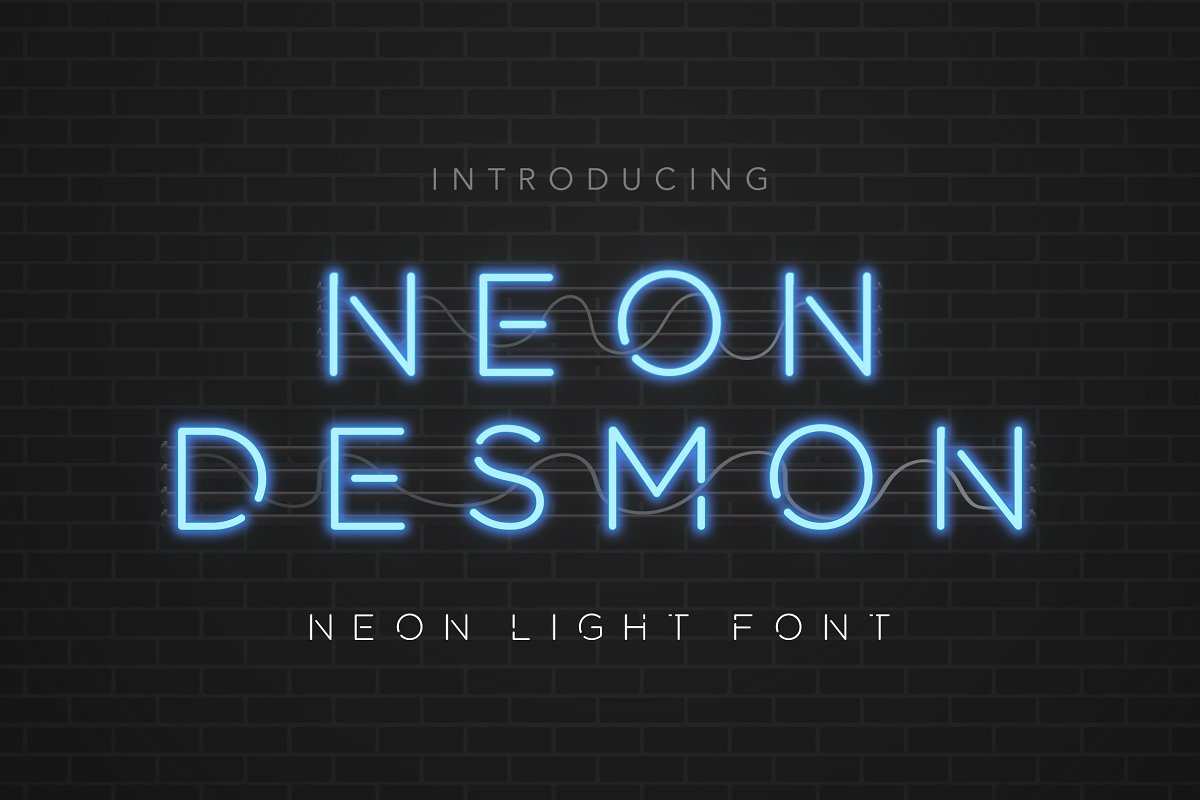 It is a modern neon light font. It's great for your store, branding, quote and title for magazine, film, or product design.
Neon Absolute – Font Duo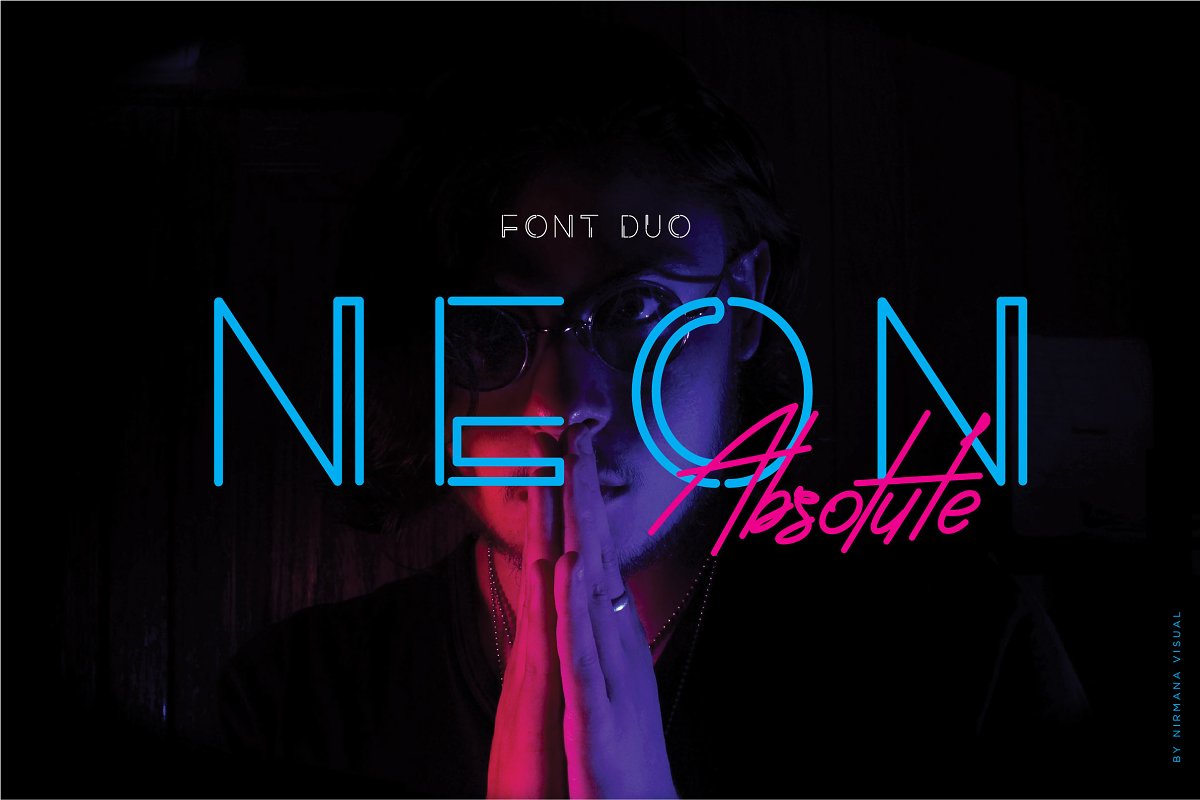 Neon Absolute offers beautiful typographic harmony for a diversity of design projects, including logos & branding, social media posts, advertisements & product designs.
Neon Color Font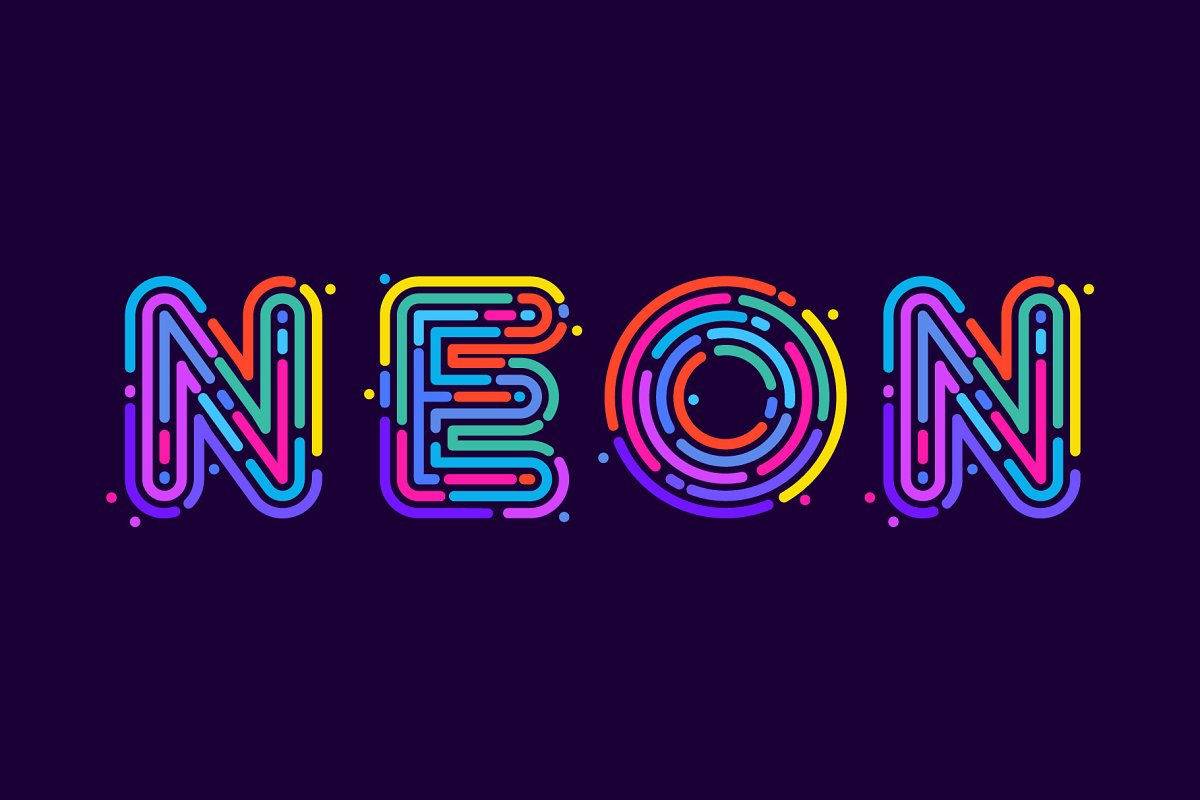 It is a playful font in uppercase letters, numbers and punctuation marks. Perfect for casino labels, nightlife headlines, bright posters, fashion cards etc.
Hastron / Neon Monoline Script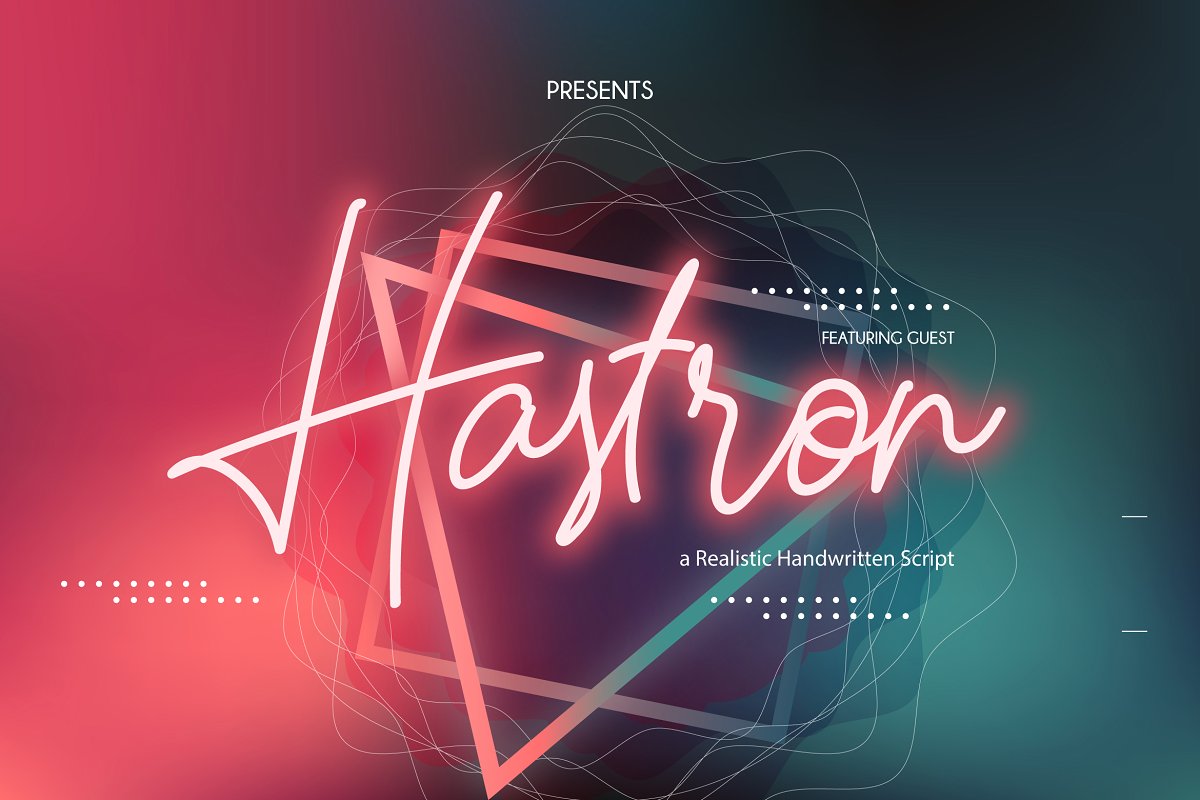 It is a neon monoline script with a calligraphy style, so beautiful on invitation like greeting cards, branding materials, business cards, quotes, posters, and etc.
Discoteque Neon Font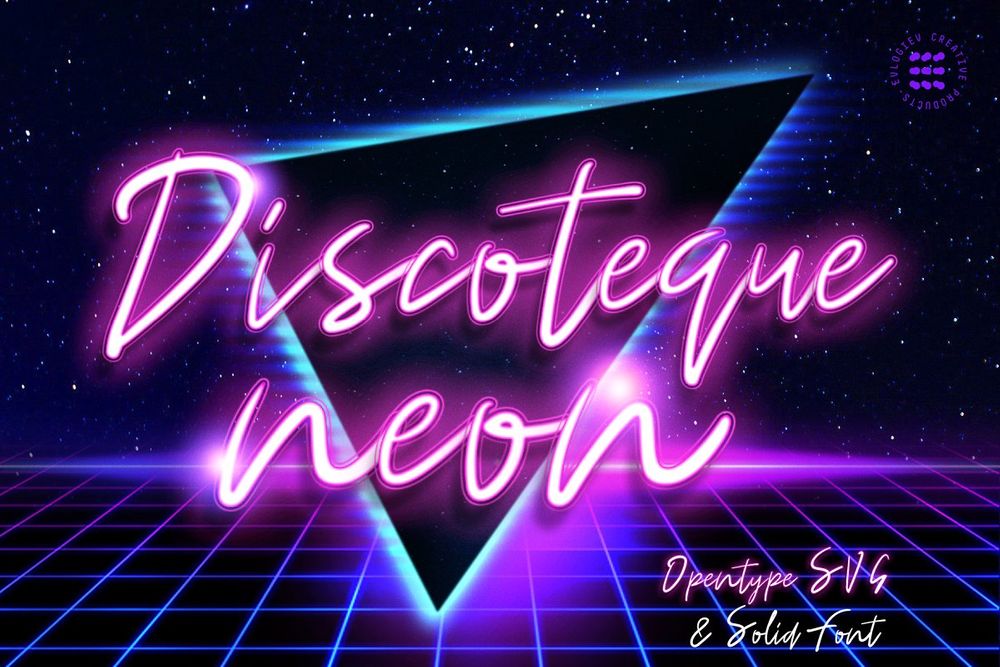 Discoteque is artistic and modern typeface to use in various projects. The neon version is striking and has a realistic look with glow and drop shadows.
Sidecar Script / Sans Font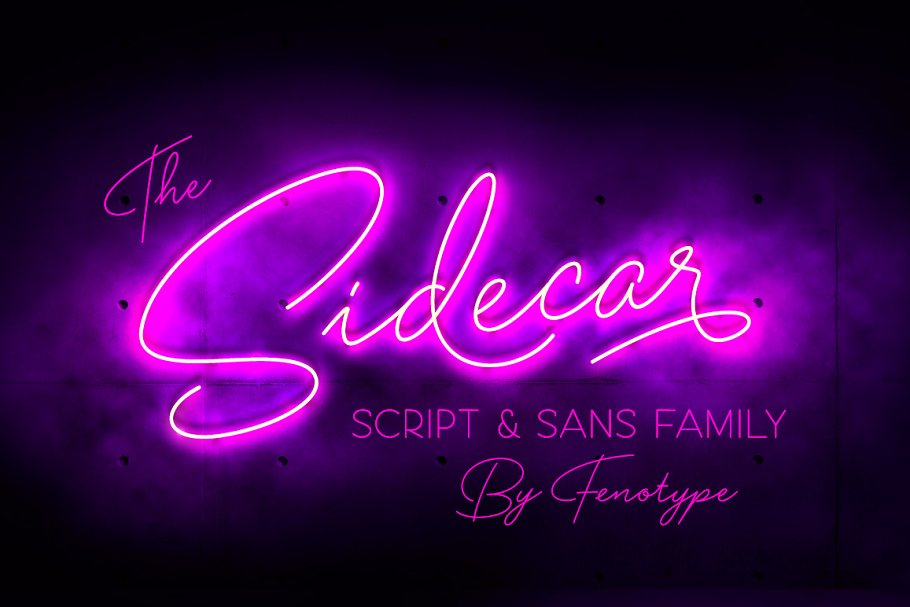 Sidecar is an elegant monoline font family of four weights of script and sans. They are designed to play together but they also work great on their own.
Night Neon SVG Font – Red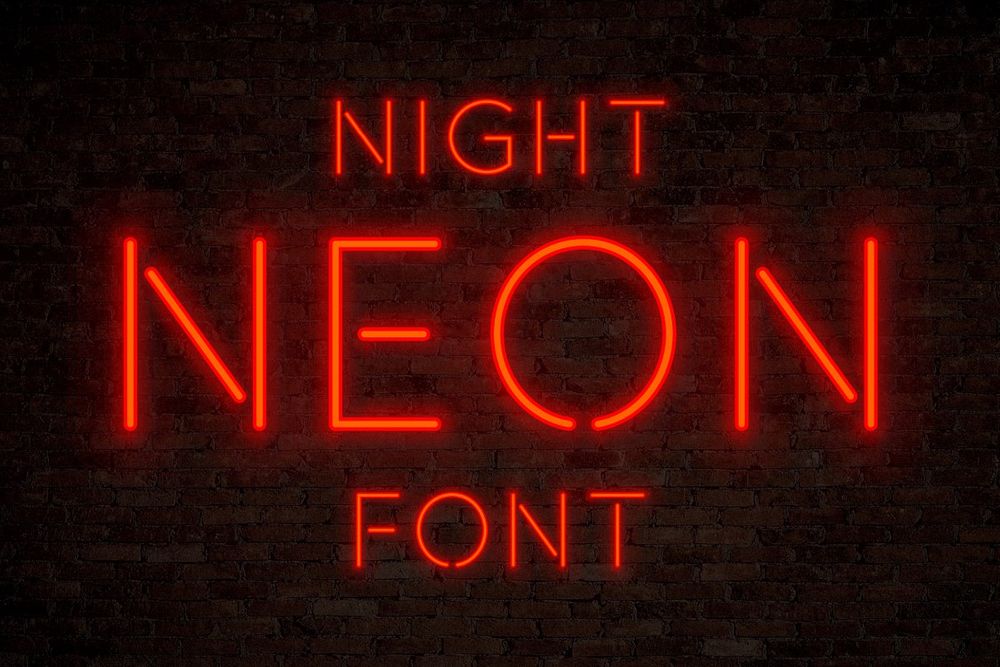 It is an opent-ype SVG font which you can directly type as neon glowing letters. Perfect for night clubs, casinos, headlines and as design elements.
Neon – Minimal / Modern Typeface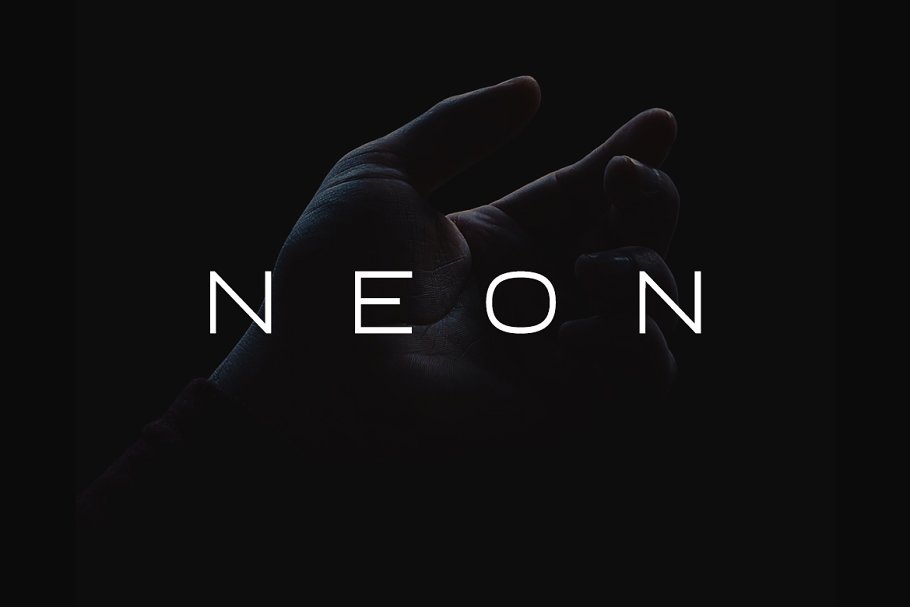 It is allcaps typeface that defines a class of it's own. Neon is dedicated for display and branding purposes, where this typeface can be a perfect choice for creating logotypes, branding, headlines, corporate identities and etc.
Retro Neon Font – Script Style
A specially crafted neon inspired font giving designers the power to replicate traditionally hand-made lettering from the comfort of their computer.
Bright Calligraphy PSD Font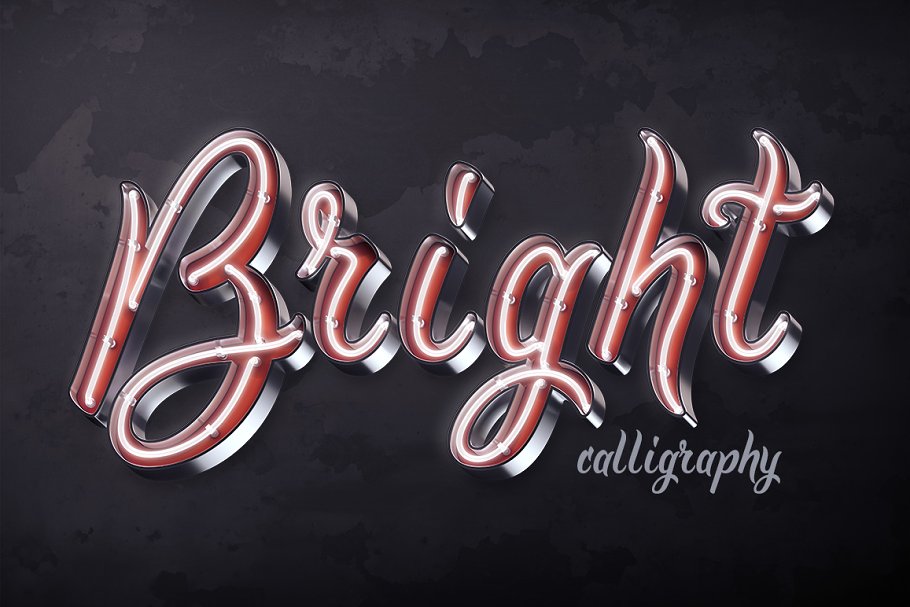 It's a 3D rendered typeface, consists of 81 layered PSD files with transparent background. You will get all this files in PNG format with lower resolution.
Hustle Times + Extras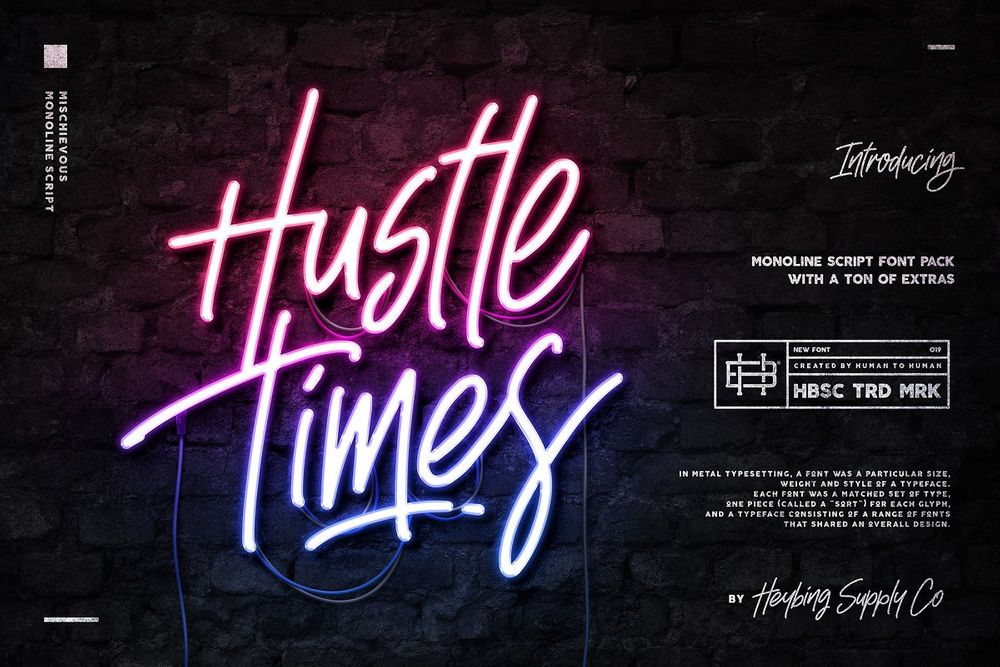 With the form of clean monoline, this awesome font are very suitable for making neat & stylish writing for logos, brands, packaging or merchandise.
Free Nickainley Font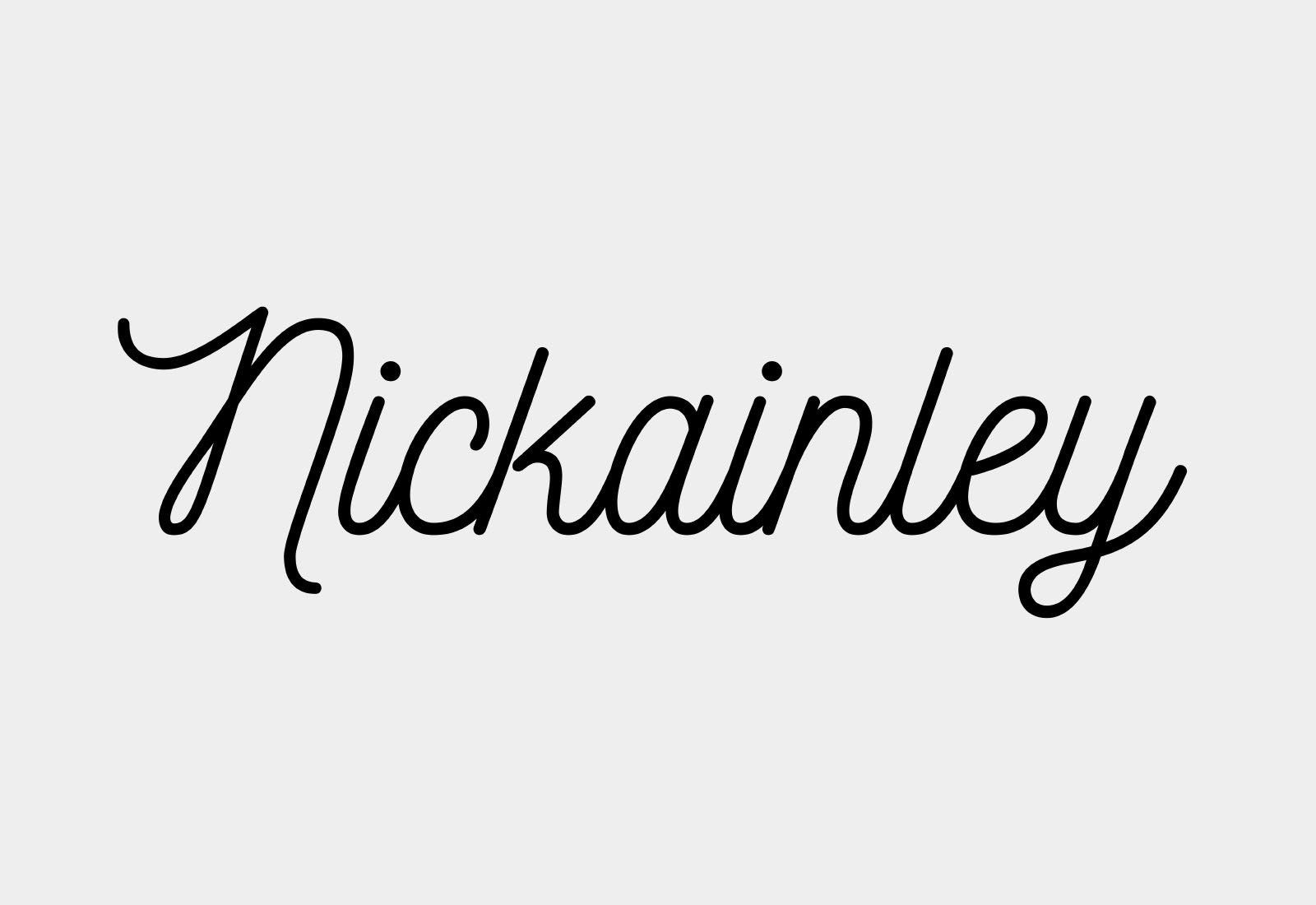 It is a monoline script handwriting font with a touch of classic and vintage, in uppercase, lowercase characters, numeral and punctuation. It can be used for various purposes. Free for commercial use.
Neon Type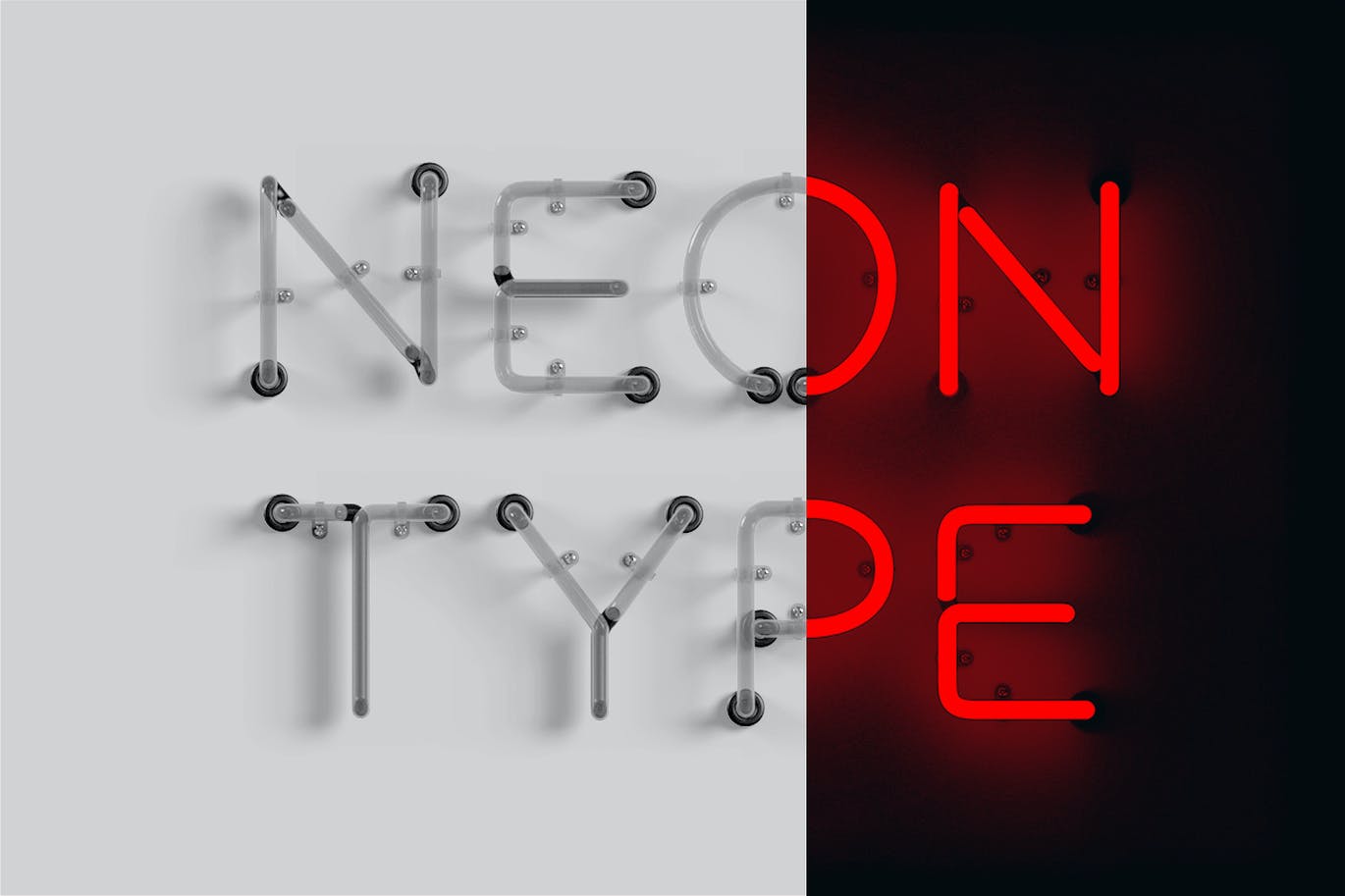 A Photoshop template file to help you create realistic words in all the glory of neon. It includes a PSD file with letters, numbers, and some punctuation. Also, you'll find included layered shadows and reflections to customize each character and eventually stand out with your design.
Komplex – Modern Sans Serif with Neon Effect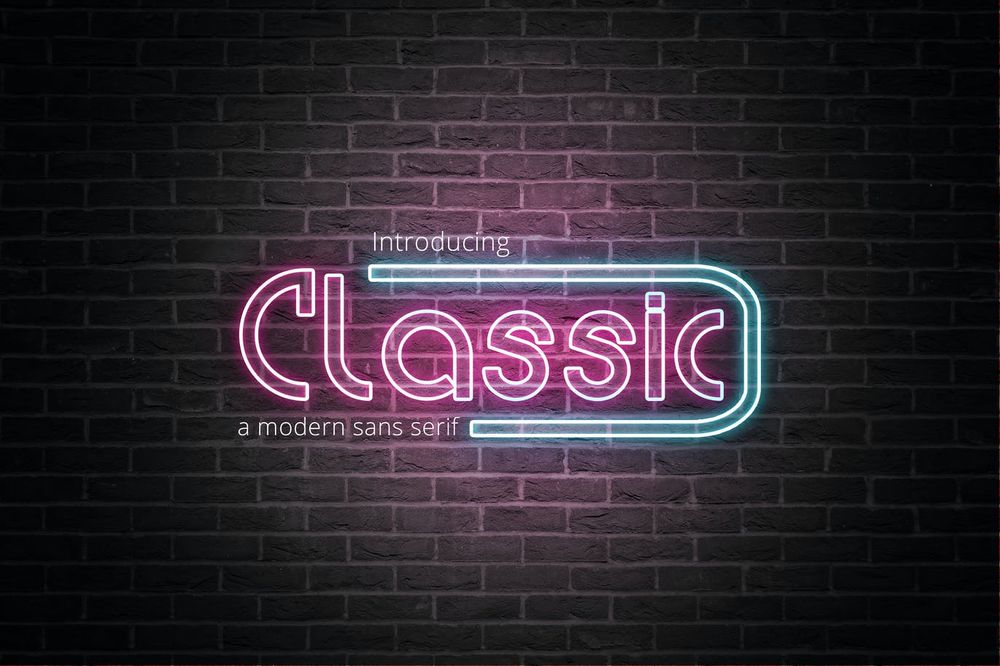 It is a modern sans serif font Suitable for any graphic designs such as branding materials, t-shirt, print, business cards, logo, poster, photography, quotes, coffee shop, etc.
Free Mexcellent Font Family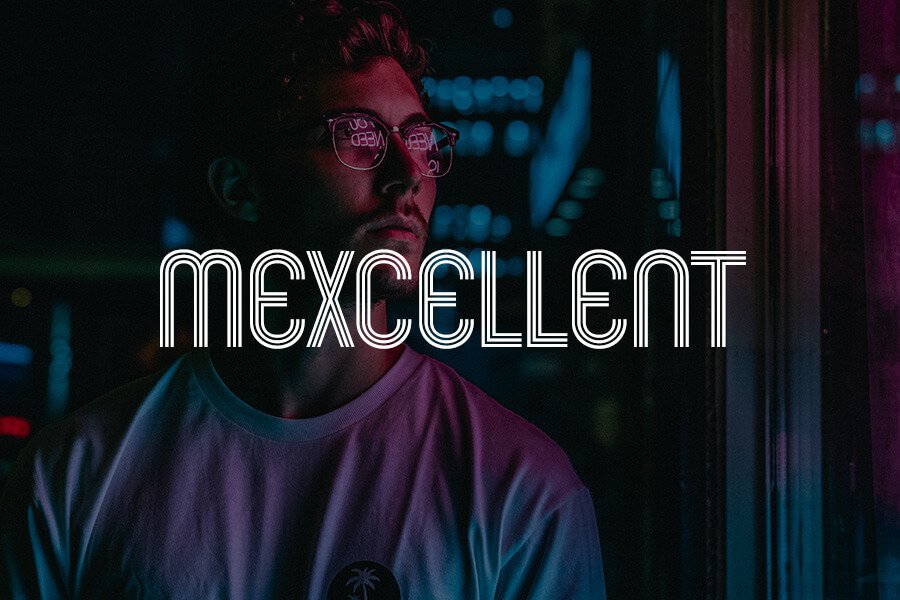 Mexcellent is a free for commercial use neon font with 2 styles – 3D and regular. You can perfectly use it in your design projects like headlines, logos, t-shirt and etc.
Realitic Meon Light Font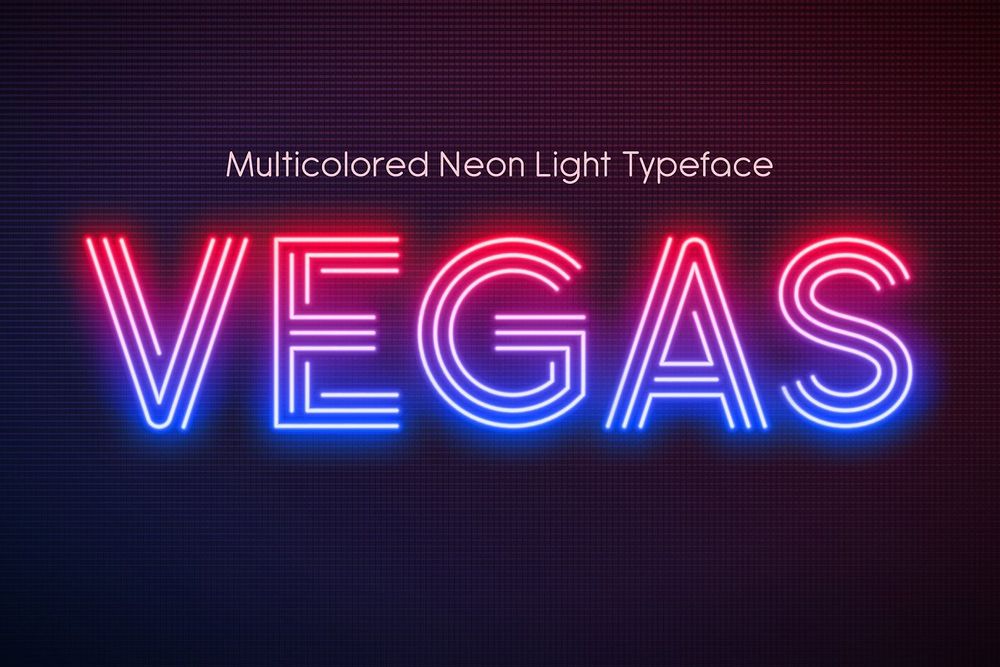 The perfect vector font for Adobe Illustrator, it captures the simplicity of neon lights. Simply use swatches to change colors and even adjust brightness.
Robinson Outline Font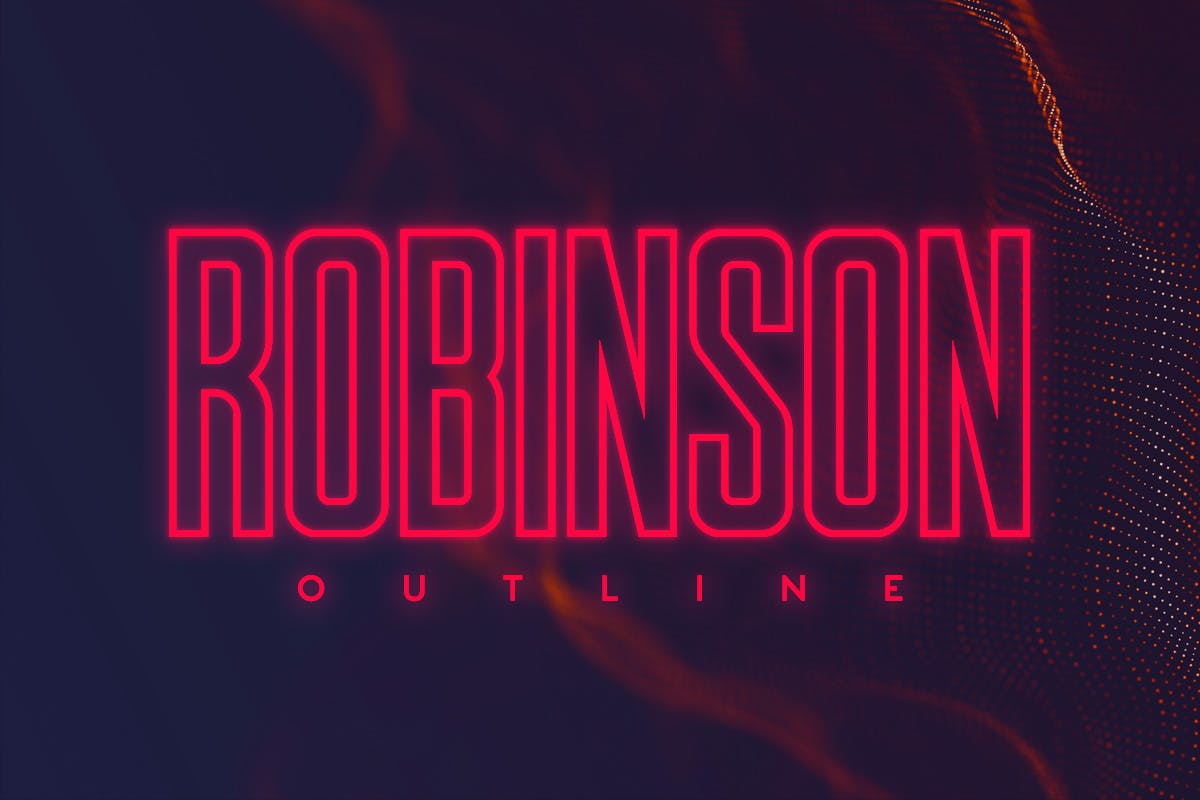 This font is perfect for having a bold and attractive title followed by a smaller text. It was made specifically with magazines and posters in mind.
Neoncity – Signature Neon Font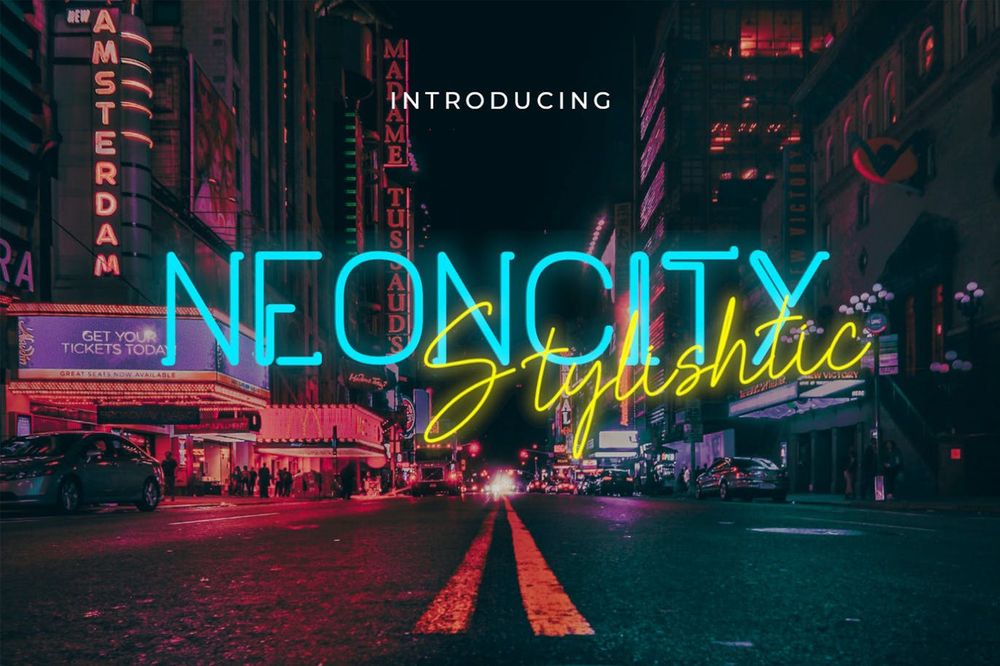 Neoncity is a bold and fresh display font with a vintage feel. It is perfect for branding, posters, event invites, quote, blog posts, social media and etc.
Portico Outline Font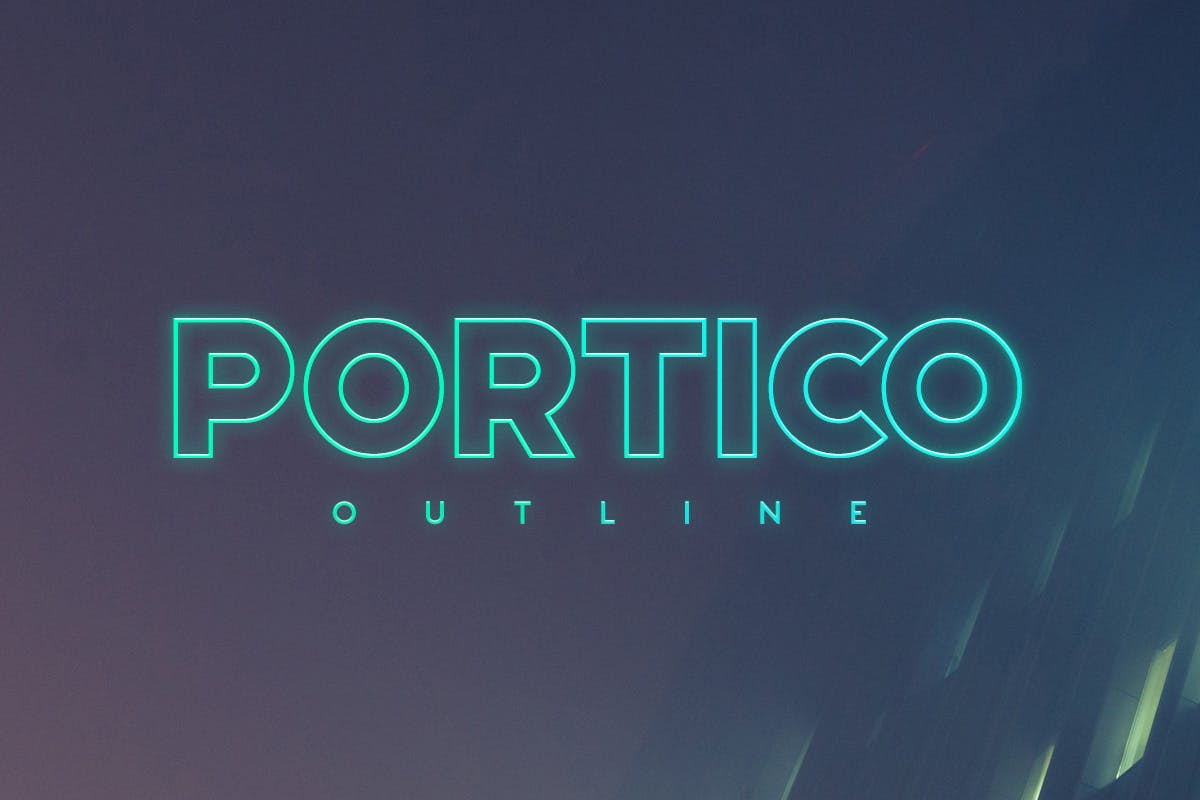 Portico is a bold typeface that's great for titles and big lines of text. The outline version has a more subtle design and works well with the regular version. It also looks good in neon.
Axeon – Futuristic Typeface DR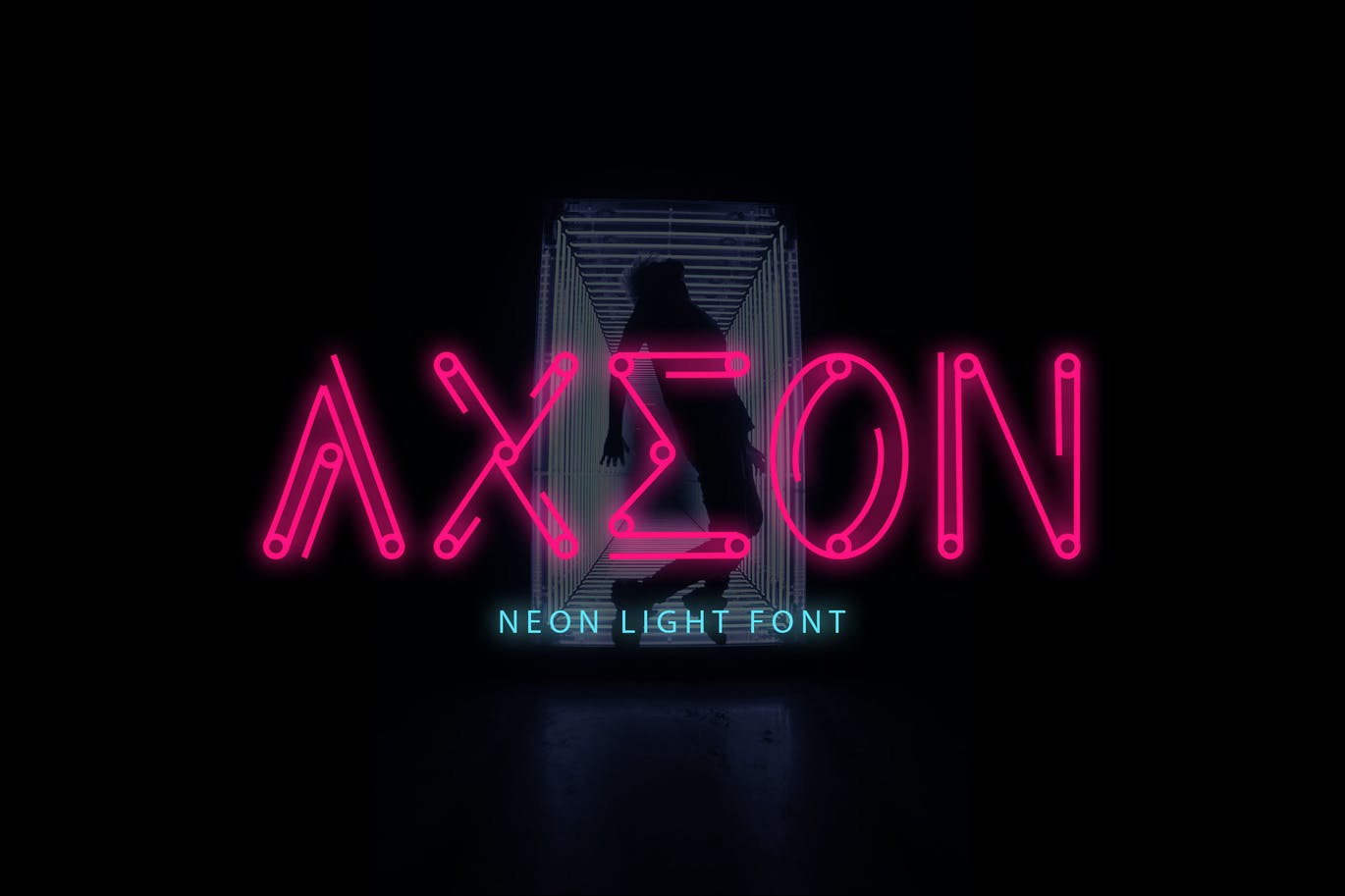 Axeon is a modern futuristic typeface with elegant in every single letter. is the best choice for your professional design projects, including: logos, poster designs, t-shirts, headlines and etc.
7EVEN SVG – Urban Neon Font Pack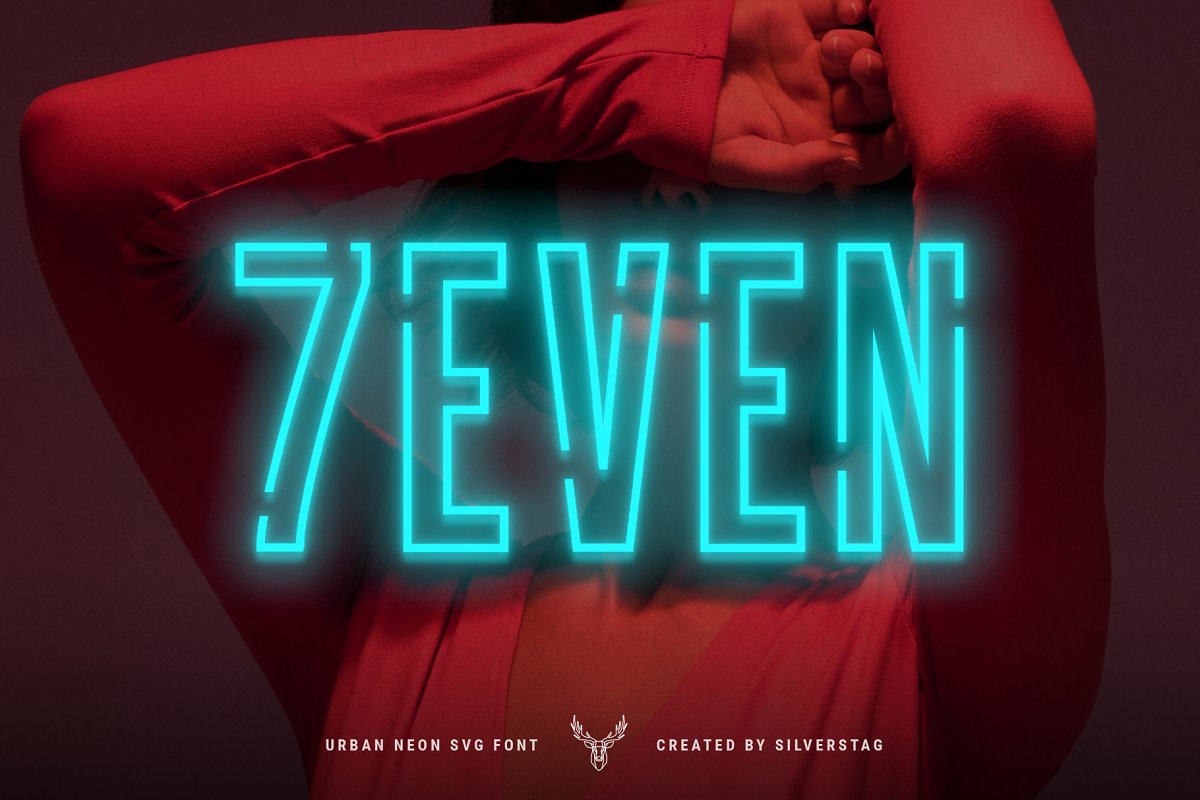 This font is modern and elegant. It contains 2 SVG fonts and 3 regular fonts (solid, outlined and outlined cut) that can be used on any computer, in any browser, and in any app.
Meteoric Light Font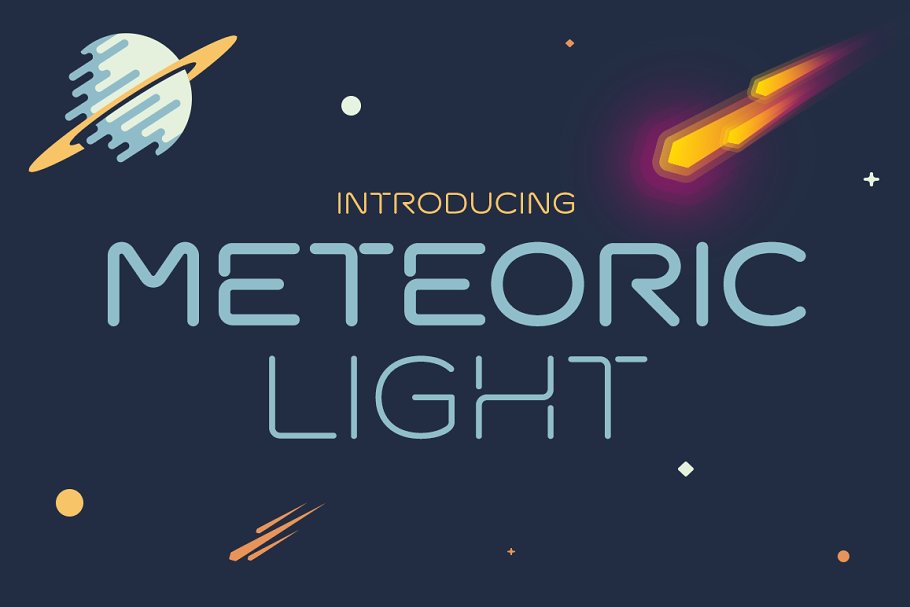 Make something fun and futuristic today with this soft, rounded sans font. It is perfect for comics, retro posters, cool logos, and even mobile games to help them blast off to success.
Rainmaker Script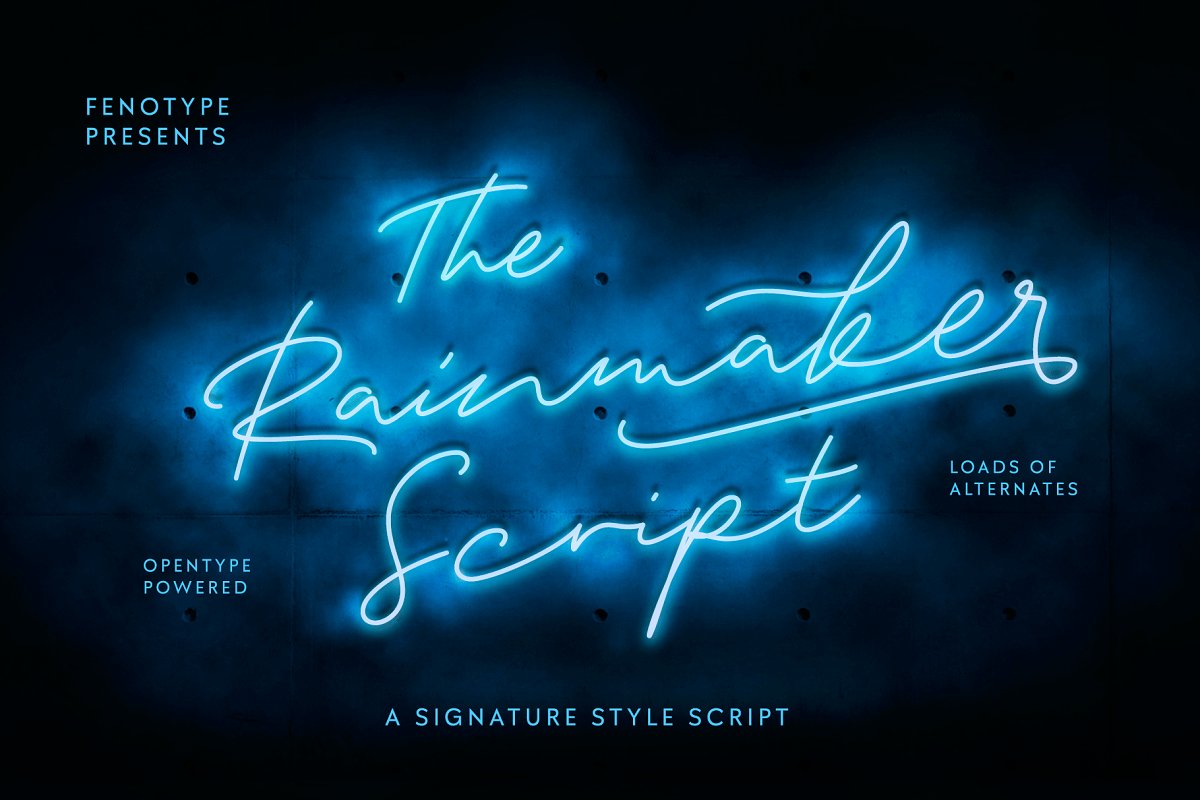 The Rainmaker Script – an elegant signature style connected script with natural variation in the rhythm. Perfect for branding, headlines and packaging.