Urban style is an integral part of our lives. Many people live in the city and know their values. So today we decided to take a deeper look at urban style fonts, which like us citizens are constantly changing and are needed for modern art and design.
In this post we have gathered more as 25 modern urban style fonts for your investigation. All these fonts is crafted by professional designers and are in the best quality no matter it is free or premium font. All you must to do, to take a look at our collection and choice your favorite. Keep a good mood and enjoy!

You may also like:
Urban Black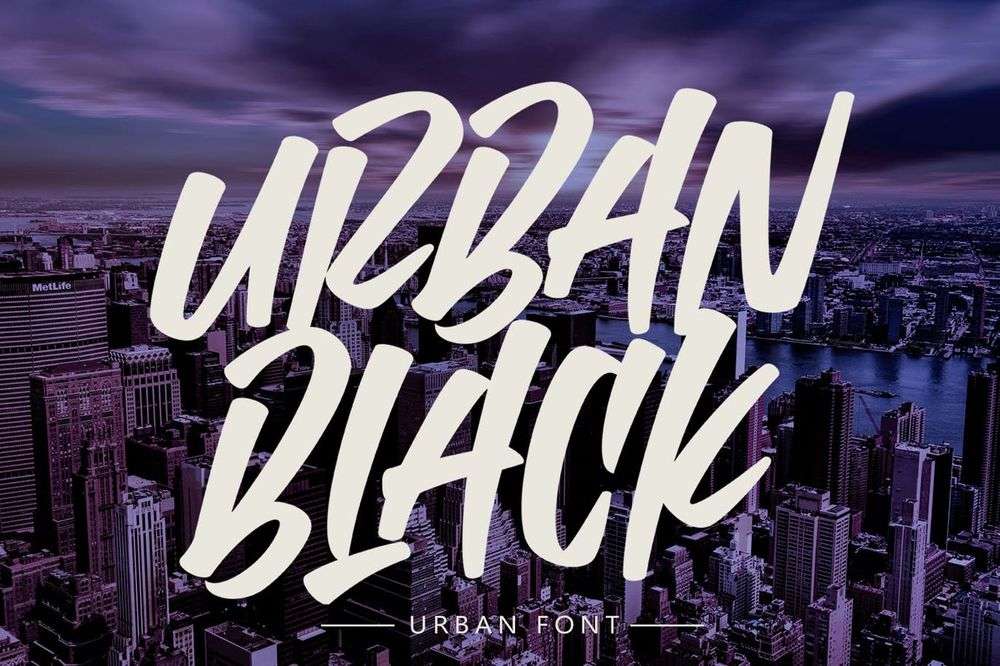 This font was created to help you designing logotype with urban style for your Brand or your clients, and also you can use it for designing all of the graphic stuff such as badges, signs, esport, headlines, urban design, posters and etc.
Brenza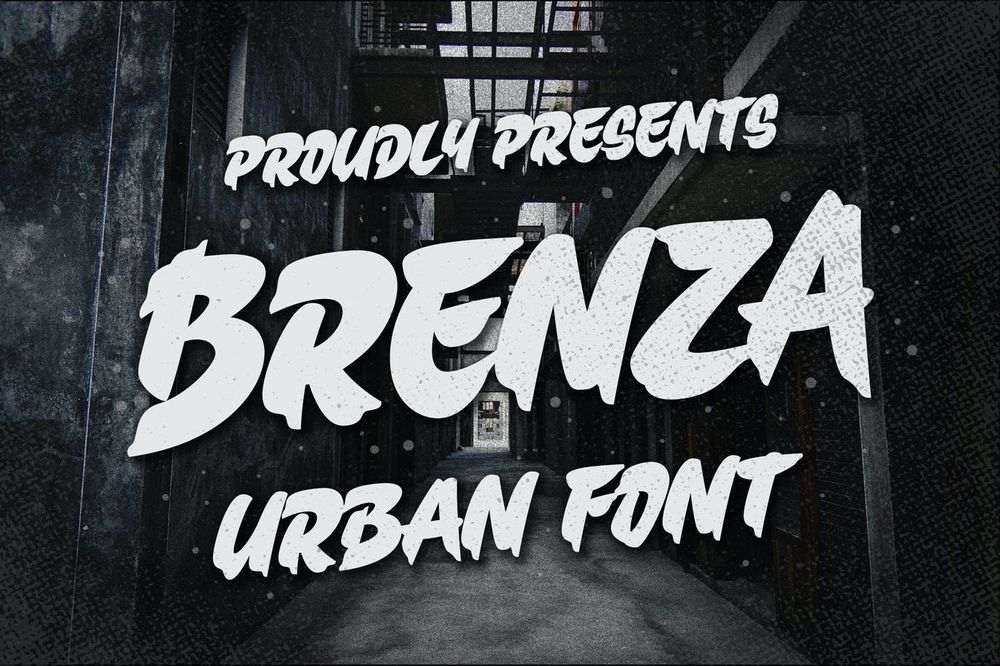 Brenza inspired by urban style letters with a fun theme very good for posters, flyers, logotypes, urban theme designs and etc..
Fellocity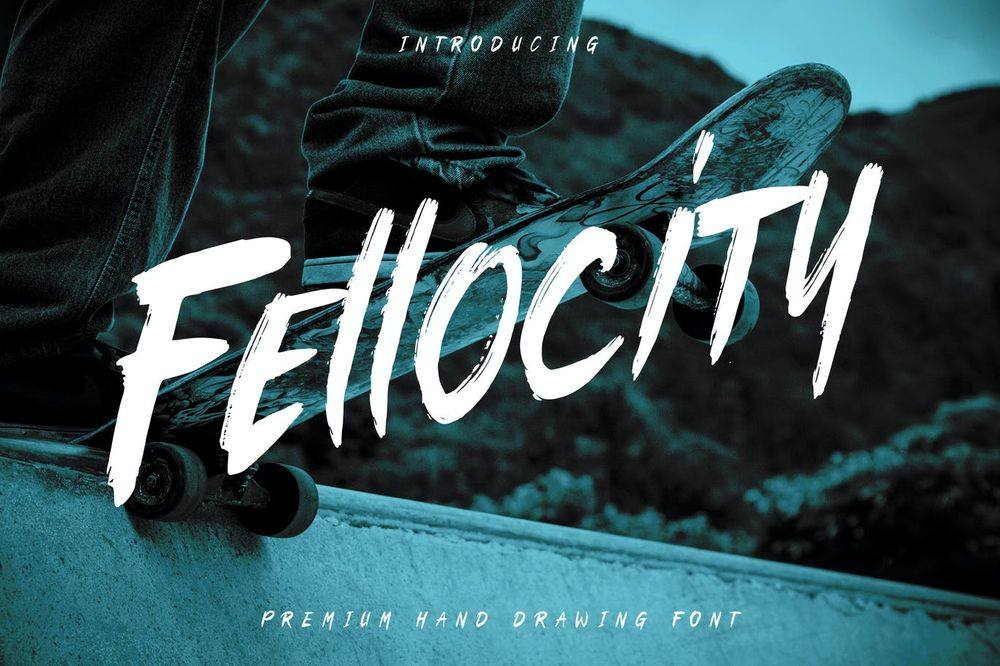 Are you looking for a decorative brush font that fits with urban lifestyle? You are landing to right place. The font is suitable to use for many occasion such as branding, photography, quotes, music, posters, events and etc.
Chambrush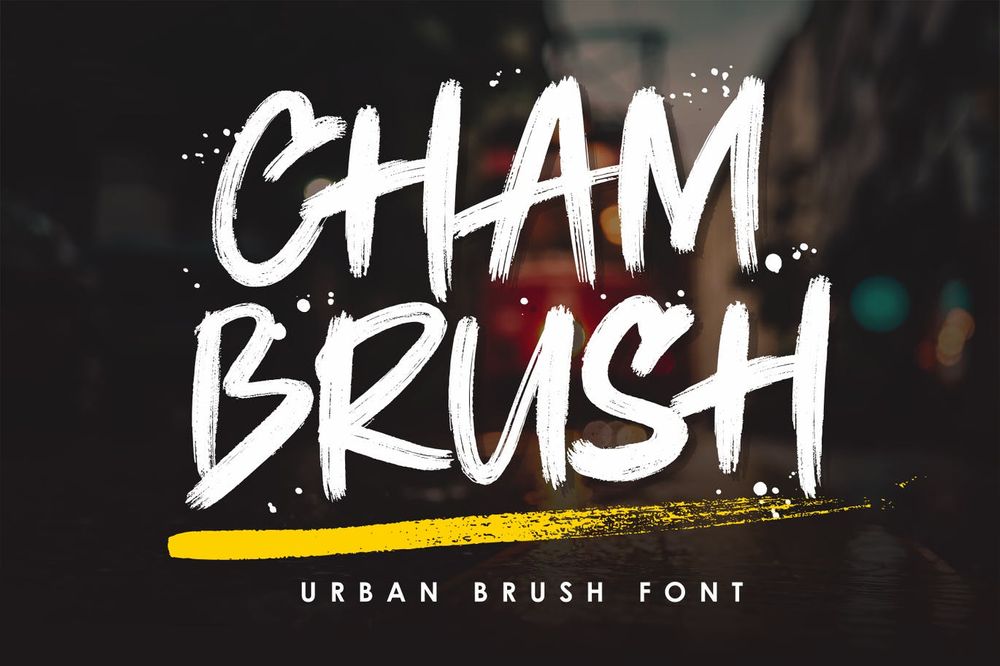 It's a casual, fun dispay font, created by using a brush pen. Clean and a little bit quirky, this font is the perfect fit for all of your logos, branding, social media, and crafty DIY projects.
Lastsule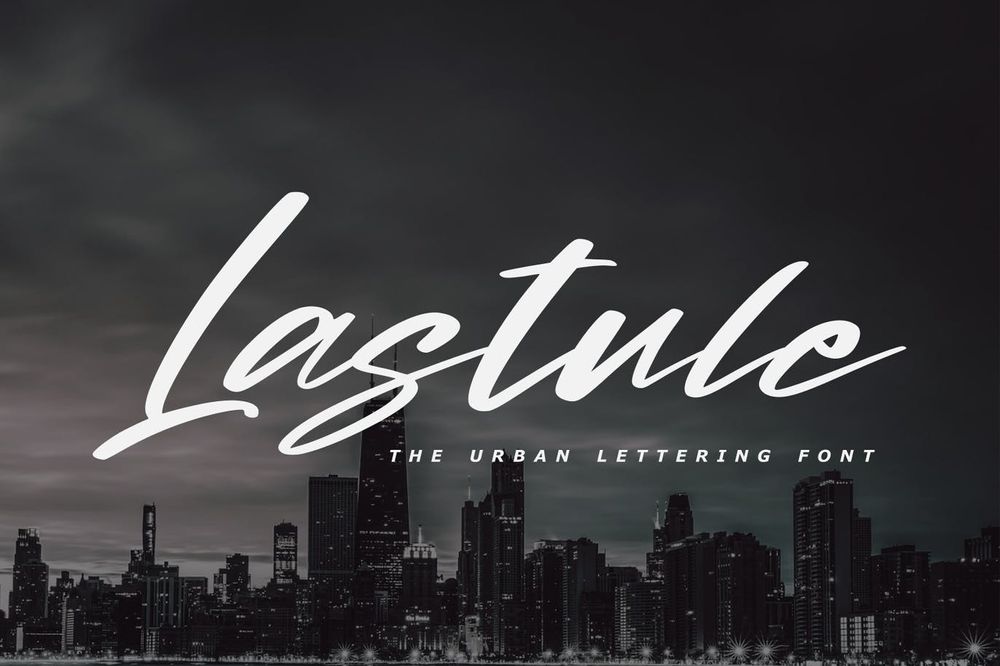 Every single letter has been carefully crafted to make this font to look beautiful. It's perfect for logos, name cards, magazine layouts, invitations, headers, or even large-scale artwork.
Revnosa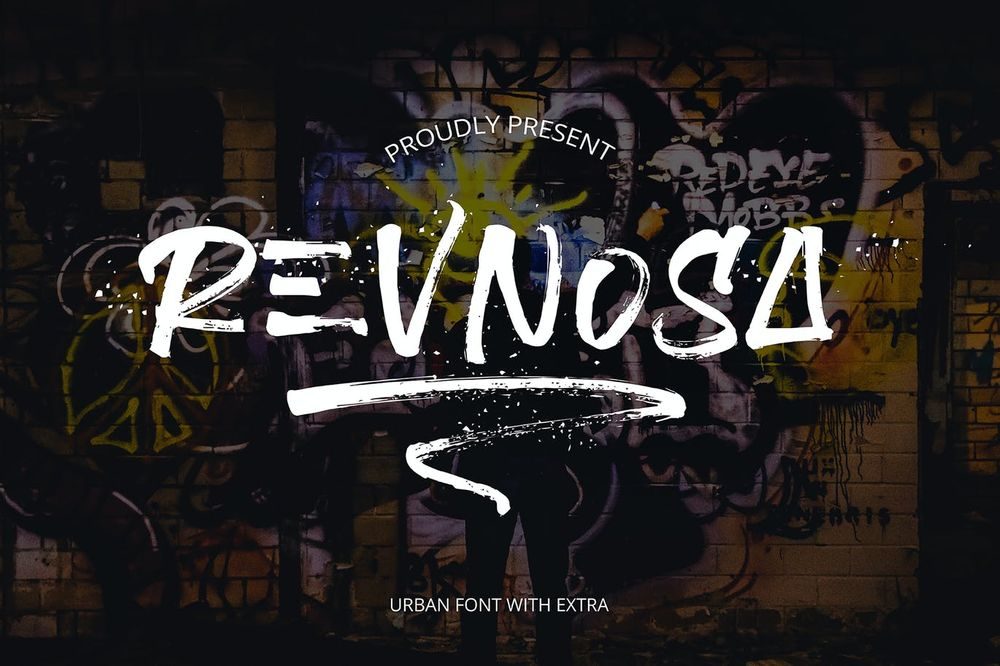 A rustic, dapper handwritten font with a personal charm. With quick dry strokes and an urban style. This font is perfect for display projects such as quoted text, product name, t-shirts, street-style, product packaging and etc.
Fairgrid Urban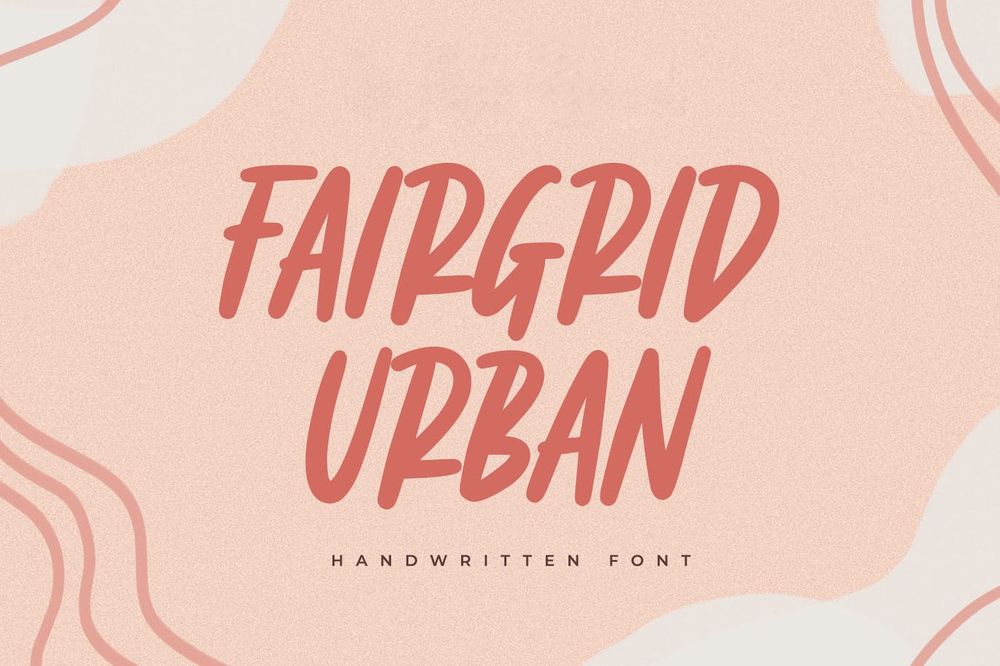 It is a modern handwritten font. With a classy and natural handwritten style, it brings a classy and chic typeface. Fairgrid Urban is best used for weddings, branding, logotypes, quotes and etc.
Vendedo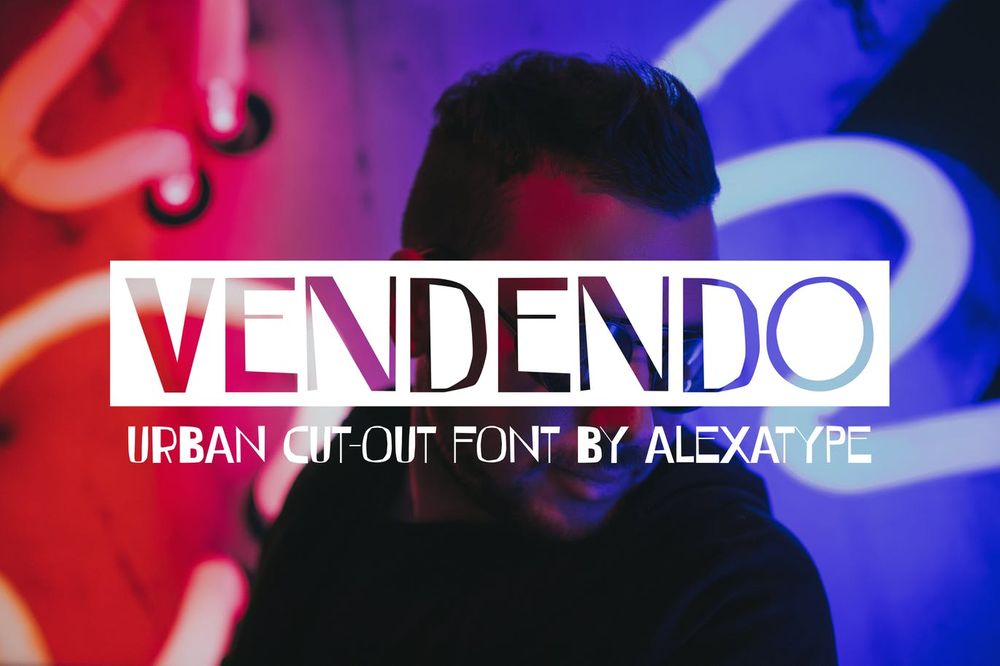 It is an all caps font with cut-out style. The quirky sharp straight nodes, and differences between uppercase and lowercase, will give you an edgy writing style. Perfect for any logotypes, posters, flyers, covers and etc.
Portico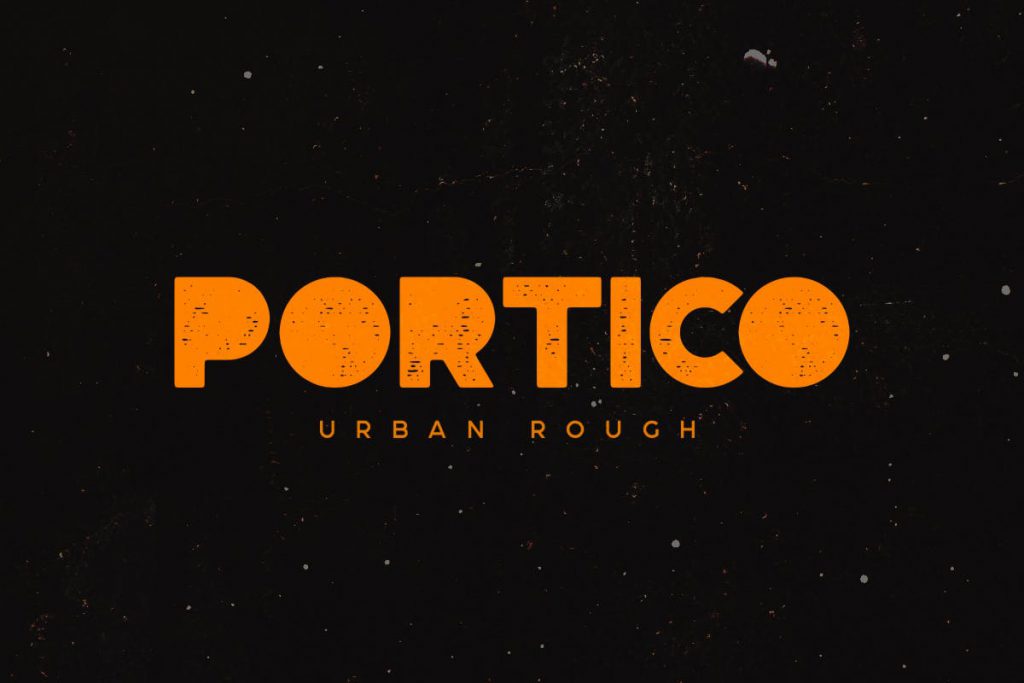 A bold display font that's great for titles and huge text. This version of Portico features a filled design with a rough texture.
Wolfskin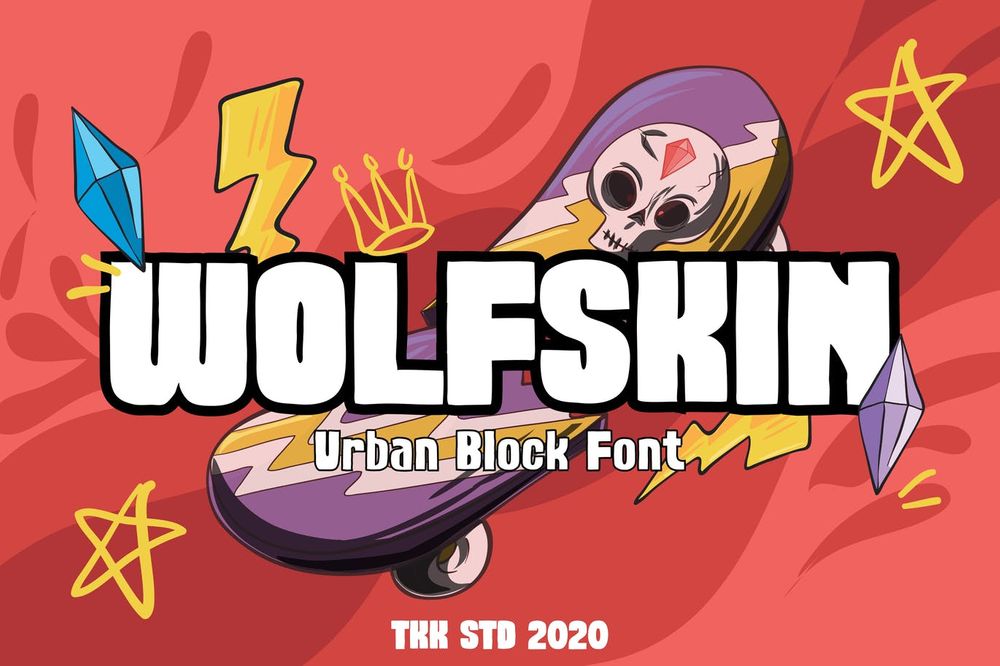 Wolfskin bring the urban life, street vibe, rebelious attitude, and edginess in a formal way. There's a slight hint of chaos in the wavy lines that form the letter. Suit perfectly for online games, posters, movie titles, fast food menu, magazines, youtube covers and etc.
Urban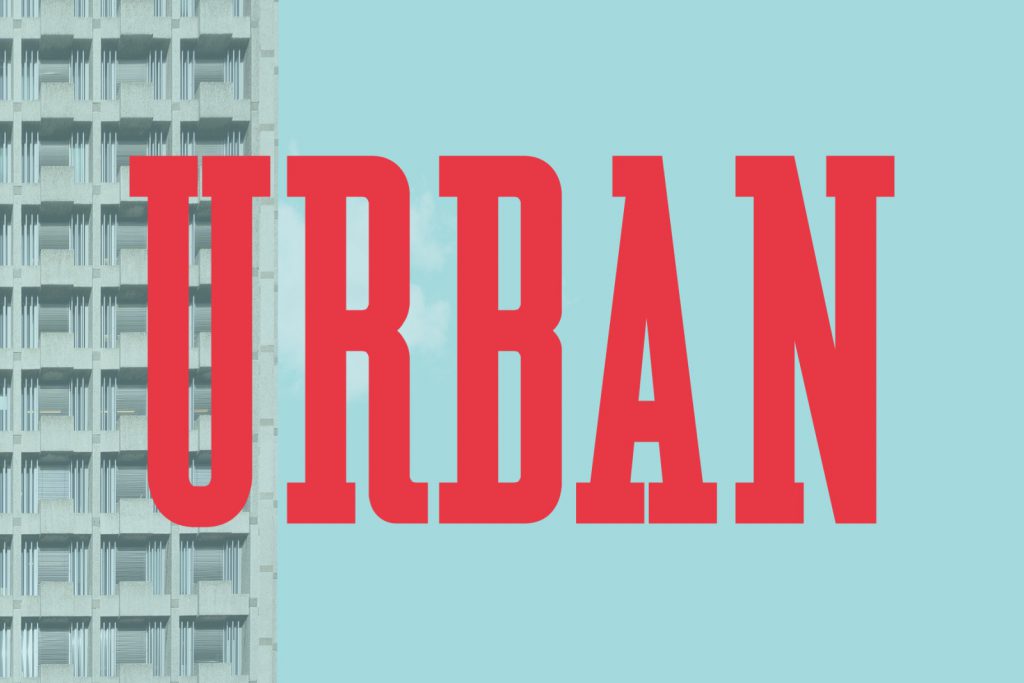 Urban serif is a font inspired by Eastern Europe brutalism in architecture. Great for logos, branding, posters, flyers, covers and etc.
Richson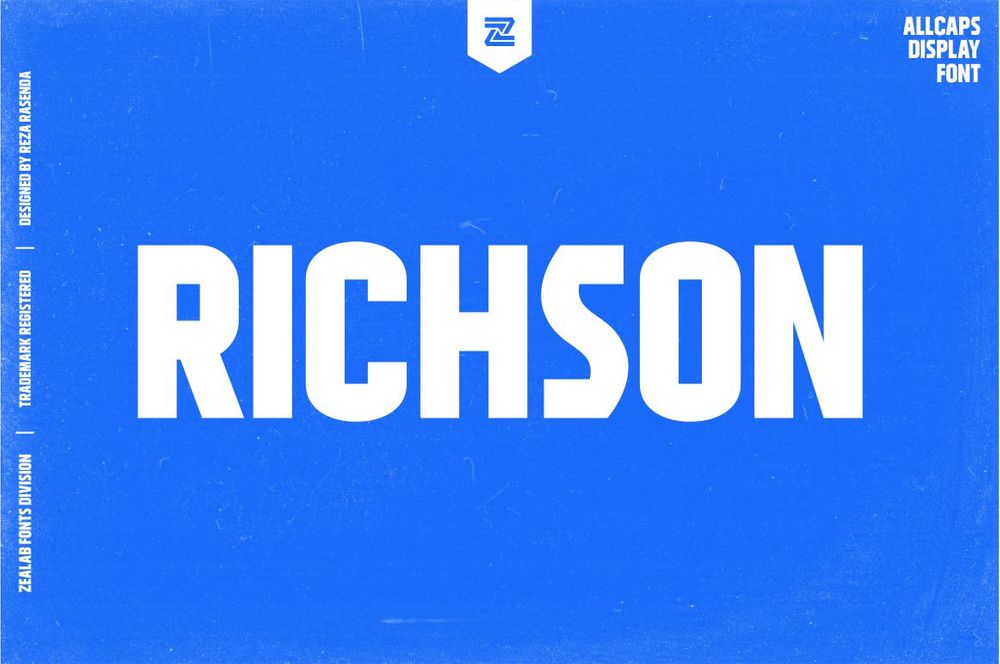 With all caps and multilingual support, Richson font really fit for Bband wordmarks, album covers, video tittles, stickers, clothing brand names, tshirt designs, badges and etc.
Grotters (Free)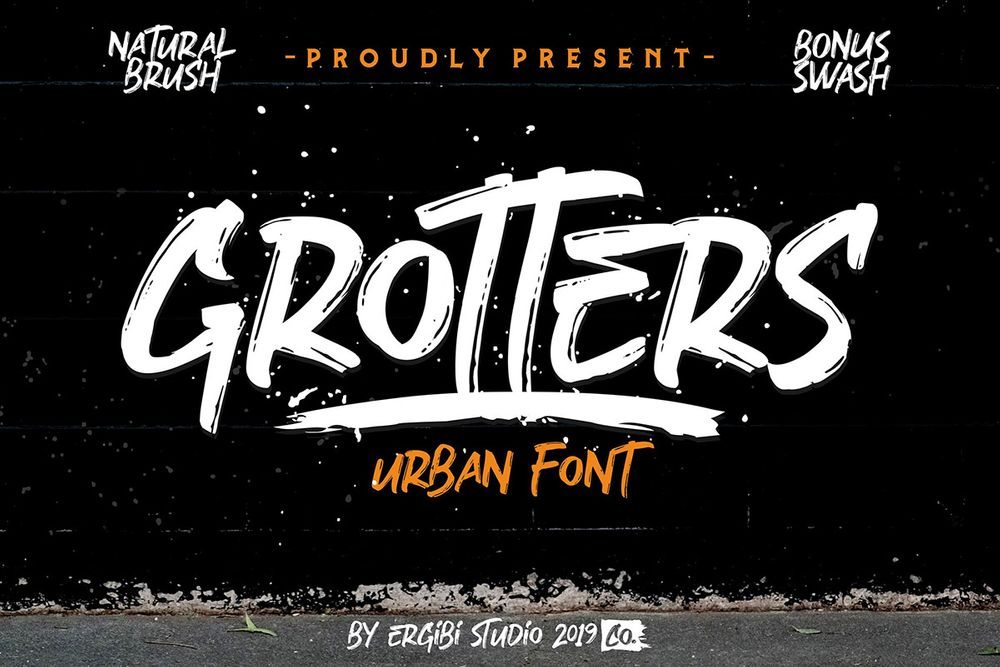 It is a supercharged free for peronal use only font, with extra attention to quick strokes and sharp details. It contains uppercase, lowercase and ligature. Grotters is ideal for logos, apparel, t-shirts, hoodies, quotes, product packaging and etc.
Arkipelago (Free)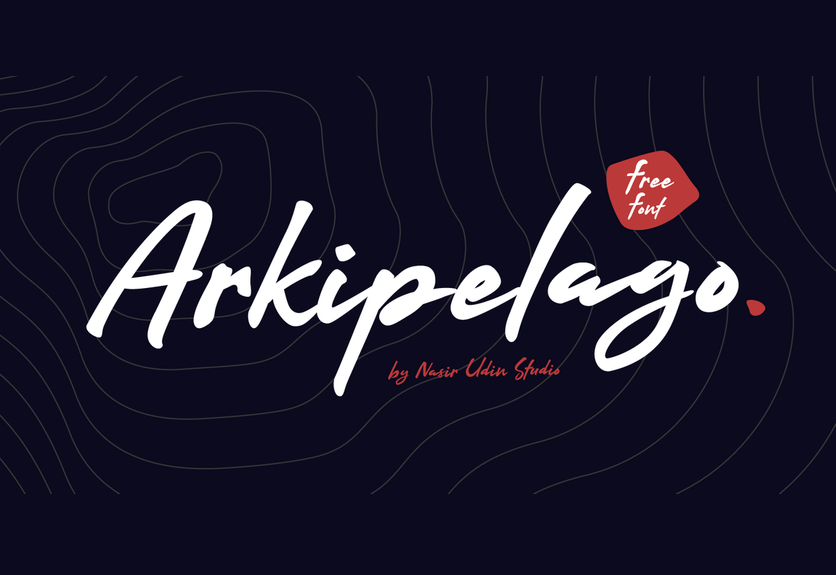 It is a free wet inky brush script font that has a traditional vibe with its imperfect handwriting. It contains extra alternate letters and several ligatures to make your designs look even more naturally. Perfect for creative designs such as covers, tittles, posters, flyers and etc.
Candyhouse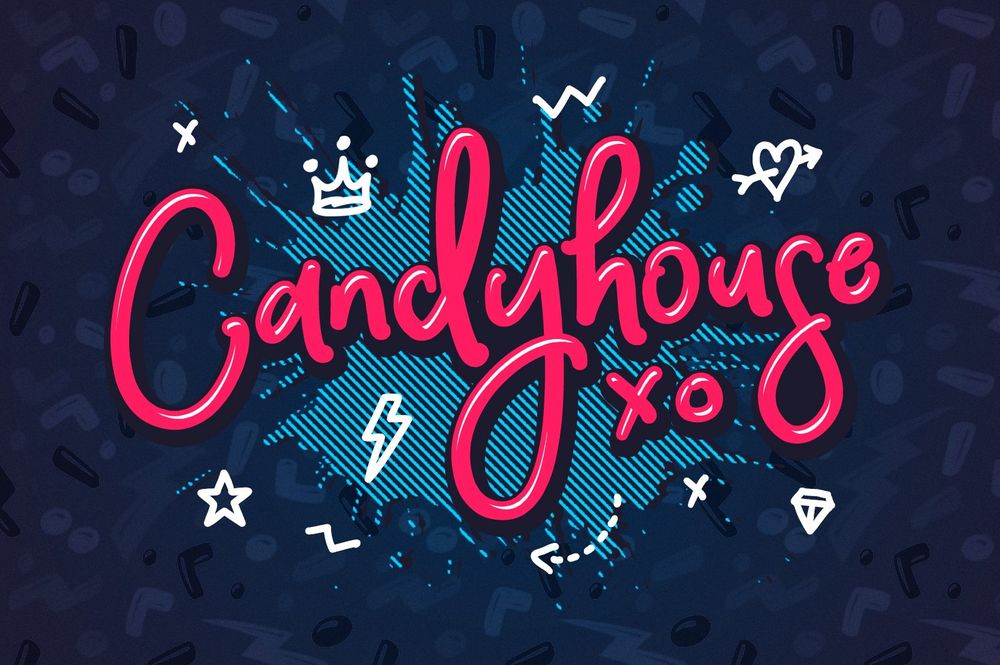 It's bold, playful, loopy font with an urban style feeling. Perfect for party designs, greeting cards, street art, posters, flyers and etc.
Blackhawk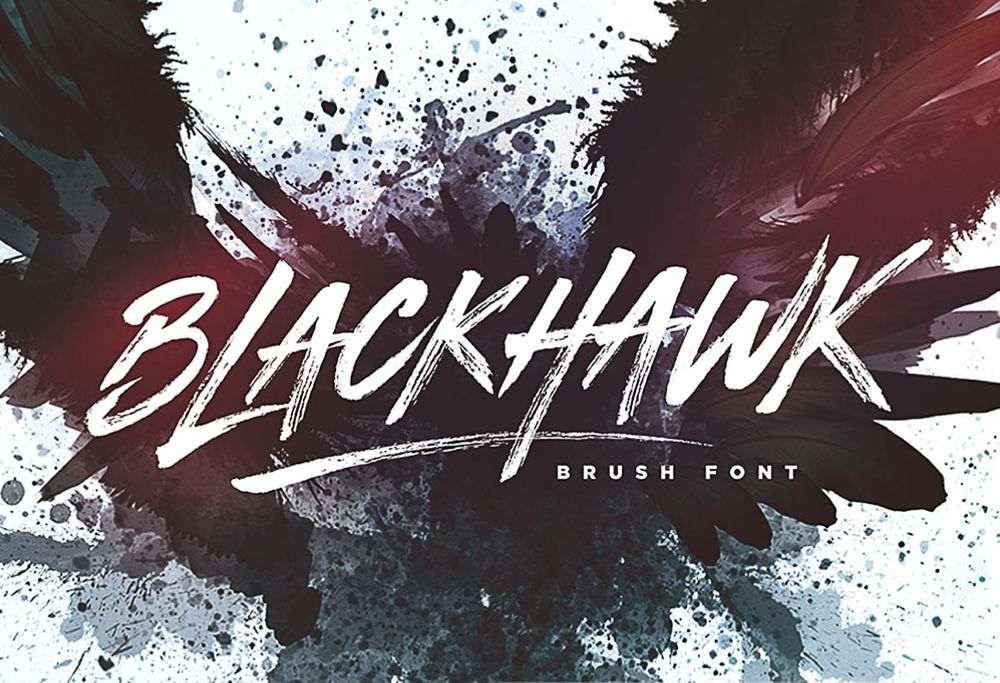 It is a supercharged, street-wise brush font bursting with energy. Ideal for logos, apparel, quotes, product packaging, or anything which needs a typographic turbo-boost.
Beautiful Freak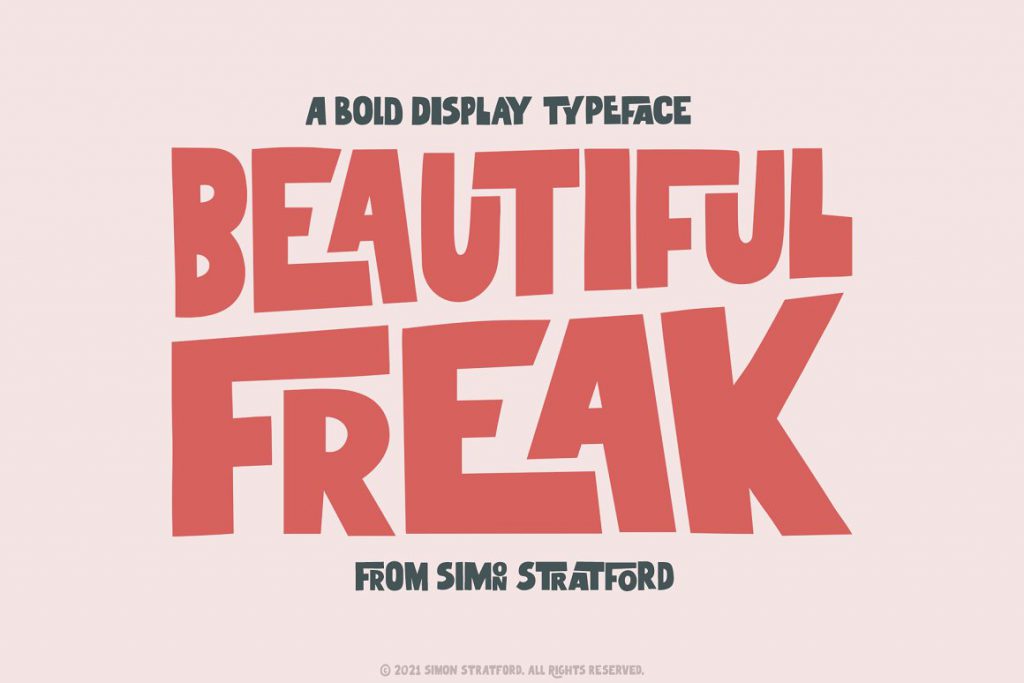 It is a bold, quirky display font with a fun, trendy street style vibe. From posters designs to t-shirts and packaging, Beautiful Freak will give your designs that alternative minimal look and make your creative work look supercharged.
Stribe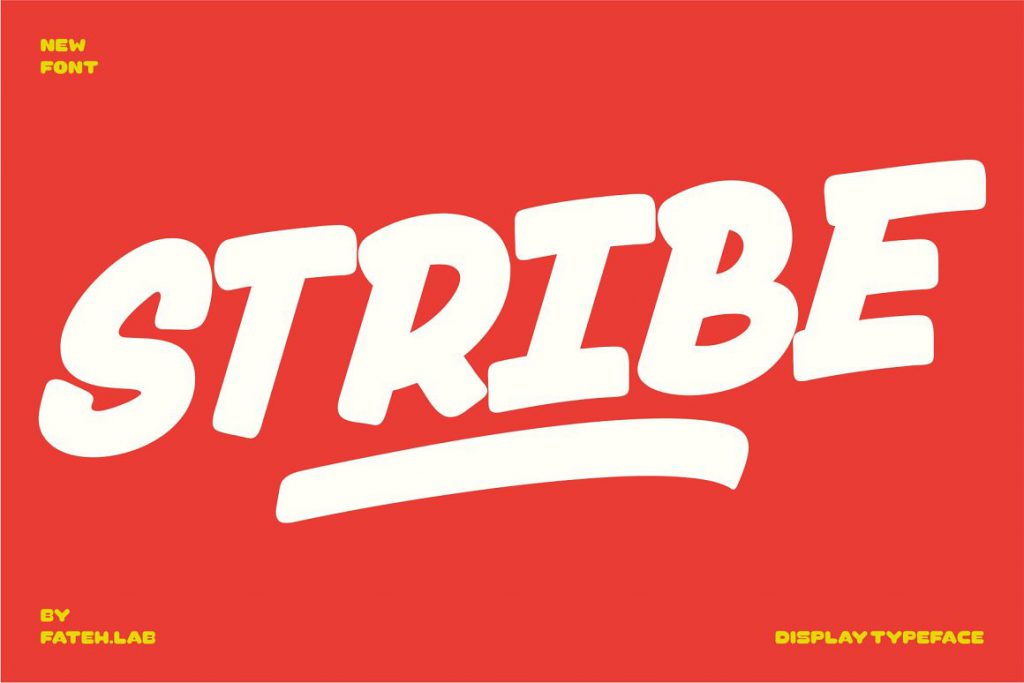 It is a bold display font in an urban city street style. Just ideal for headlines, tittles, huge text, packaging, posters and etc.
Black Theory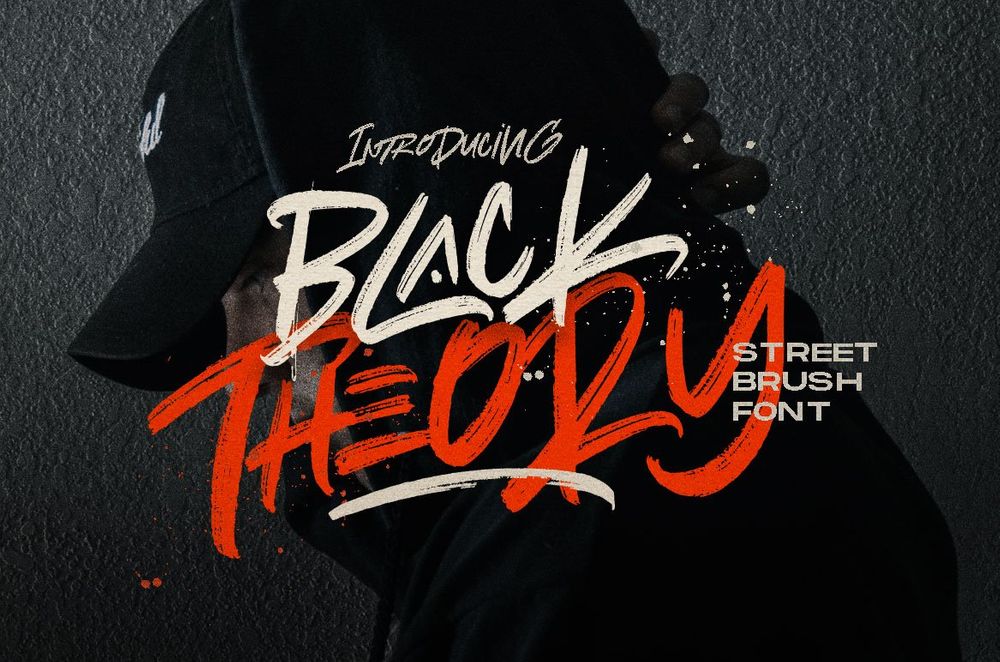 It is a stylist brush font with a real hand-painted wet brush look. Ideal for signature, logos, handwritten quotes, product packaging, headers, posters and etc.
Marker Tag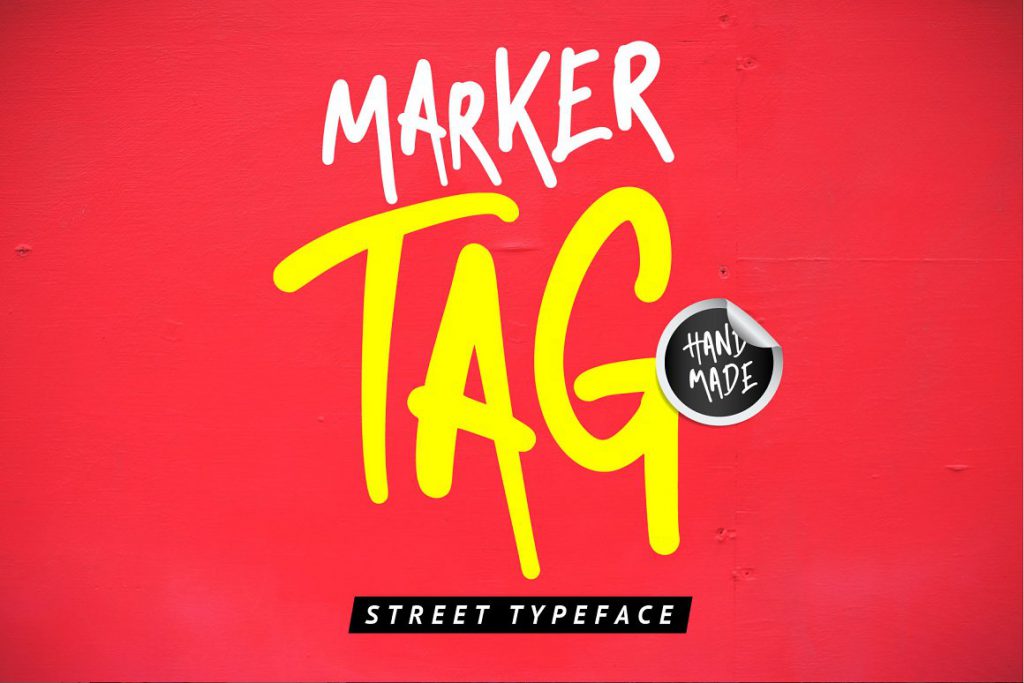 It is a decorative, street art inspired modern graffiti font. This font includes upper and lowercase characters, punctuation and numerals. It's perfect for logos, street art, t-shirt designs, posters, covers and etc.
Ember
It is a big stencil font in 2 different styles includes English uppercase letters, numbers and punctuation. It's great for all urban, post-apocalyptic, and impactful headings.
Cinderheart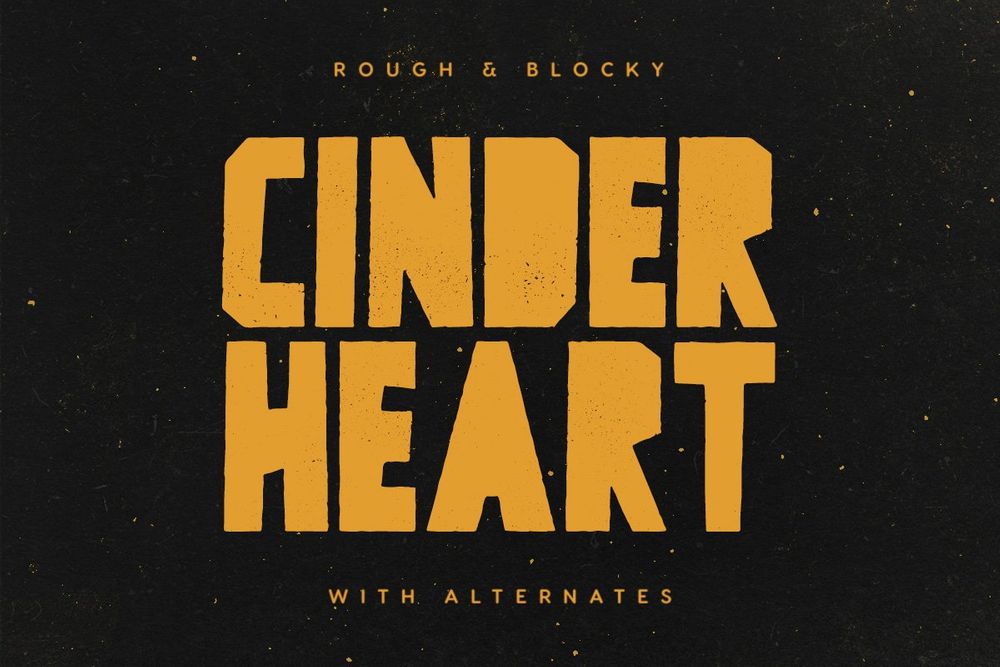 It is a display font with a rough outer texture and a subtle inner texture. Includes English uppercase letters, alternate letters, numbers and punctuation. Best for urban style, city art, posters, covers and etc.
Hands Brush
It is guaranteed to deliver an unapologetically loud & fast-paced message. Ideal for logos, apparel, quotes, product packaging, or anything which needs a typographic turbo-boost.
Bloodstone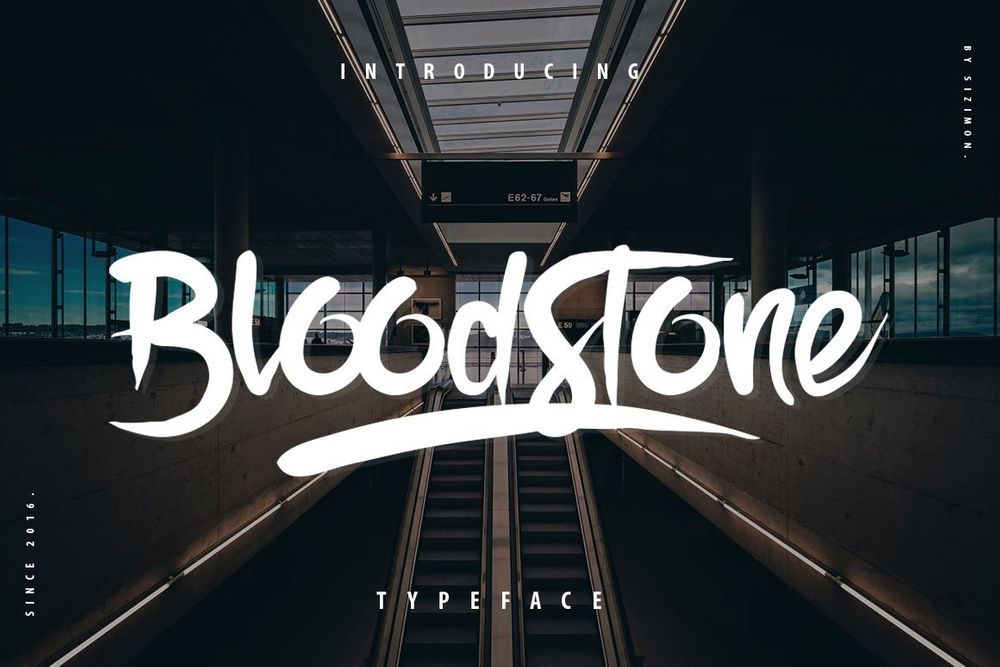 It is a strong, sharp and have a painted look feel. Suitable for digital lettering, branding materials, t-shirt, print, business cards, quotes, logos, posters and etc.
The Deliver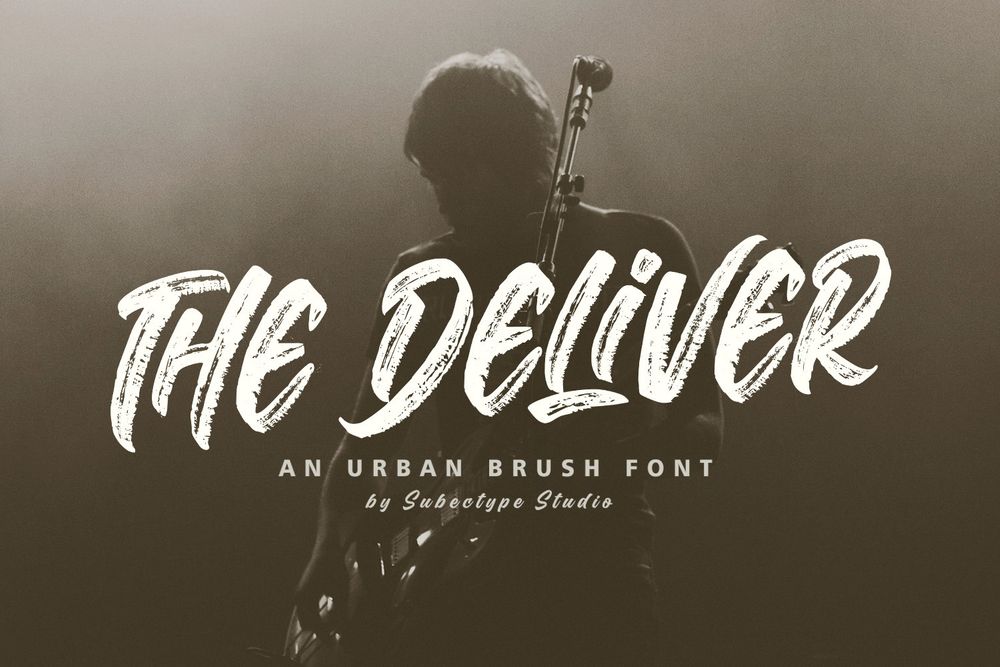 The Deliver is an urban font with natural handpainted style. Suitable for any design needs, branding, urban designs, modern advertising designs, covers, packaging, tittles and etc.
Roxer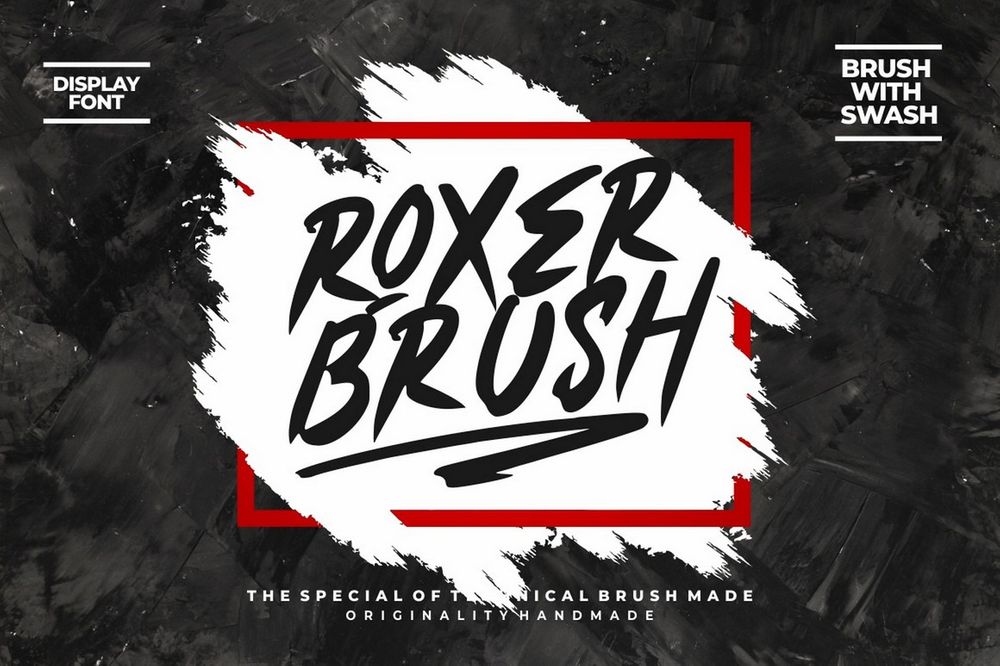 You can create a stunning and natural hand lettering typography quickly and easily. Ideal for covers, tittles, t-shirt design, posters and etc.
Shuher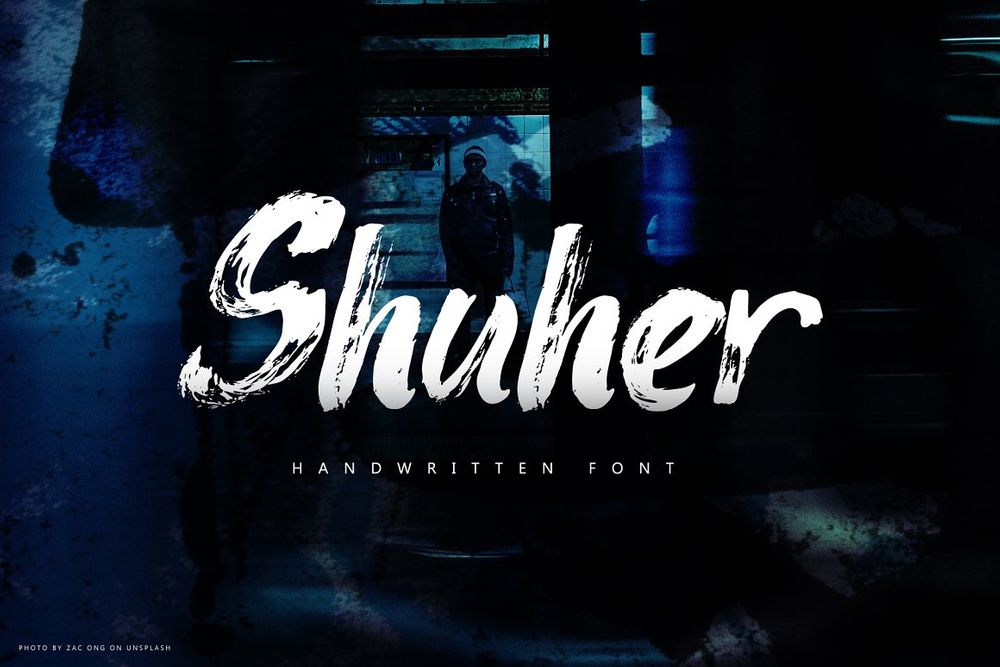 A hand-painted hard brushed font with strong character. Perfect for street art, t-shirts, covers, posters, flyers and etc.
Starshy Street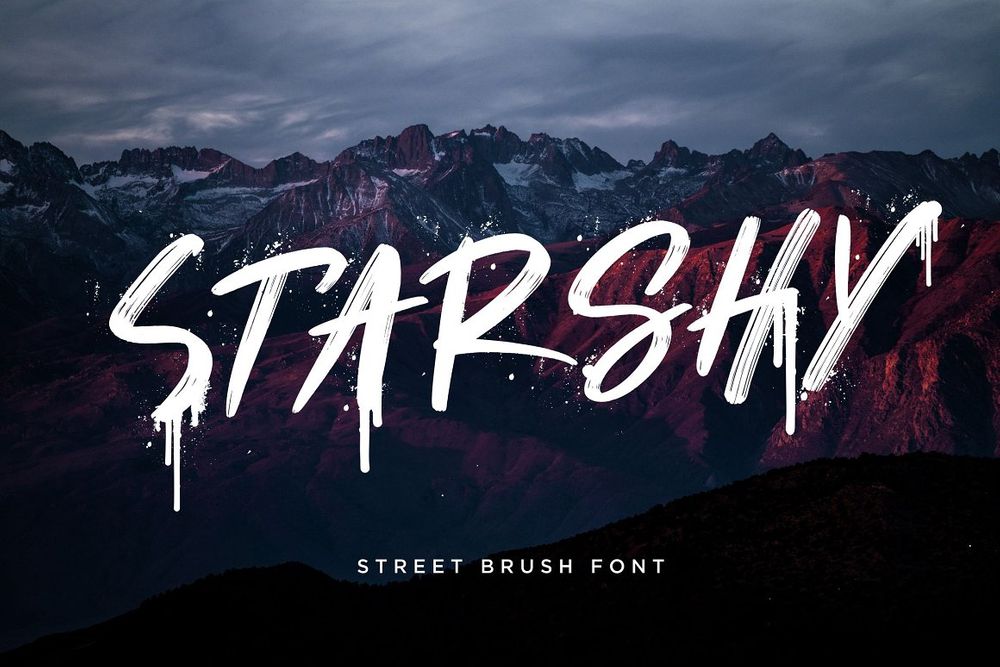 It is a brush font with street graffiti style and scratch effect make this font looks bold and natural. Ideal for urban style, wall arts, covers, posters and etc.