Want a retro futuristic vibe to your designs? Then you come to the right place as we want to present for you the multi-line fonts and they are awesome! Inspiration for these fonts came from both modern day and retro designs in the past.
All these multi-line fonts has been crafted by professional designers and are in the best quality no matter it is free or premium font, because they was carefully handpicked by our team. You can use them on brochures, posters, book covers, logos, titles and others.

You may also like:
Summer of 76 – Multi Line Font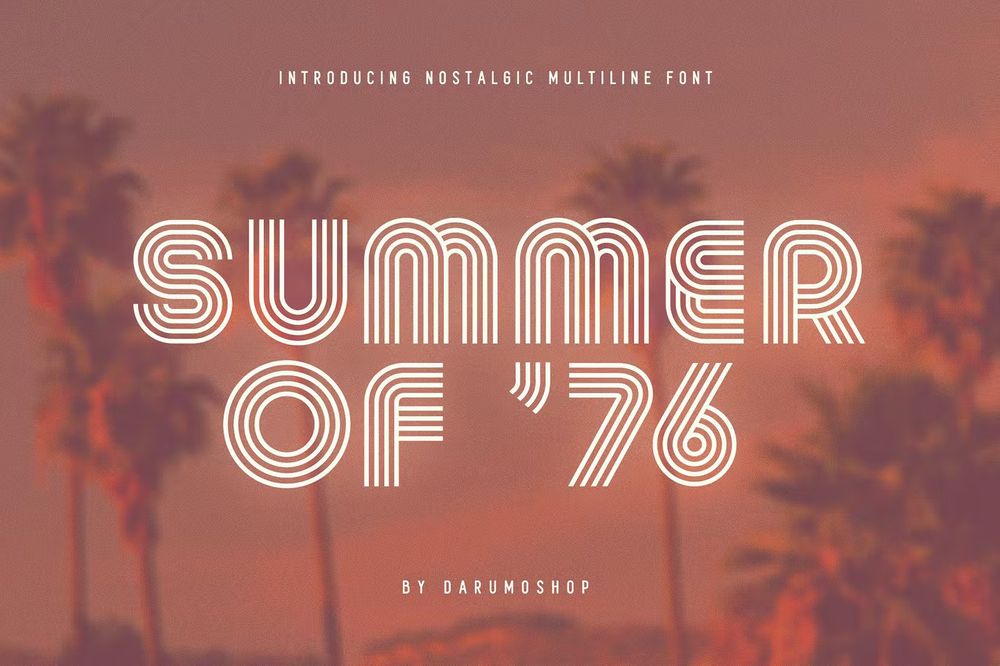 A sophisticated multi-line font inspired by the nostalgic 70's aesthetic. Perfect for big headers, it also can be used for medium and small text blocks.
Fiver – Display Font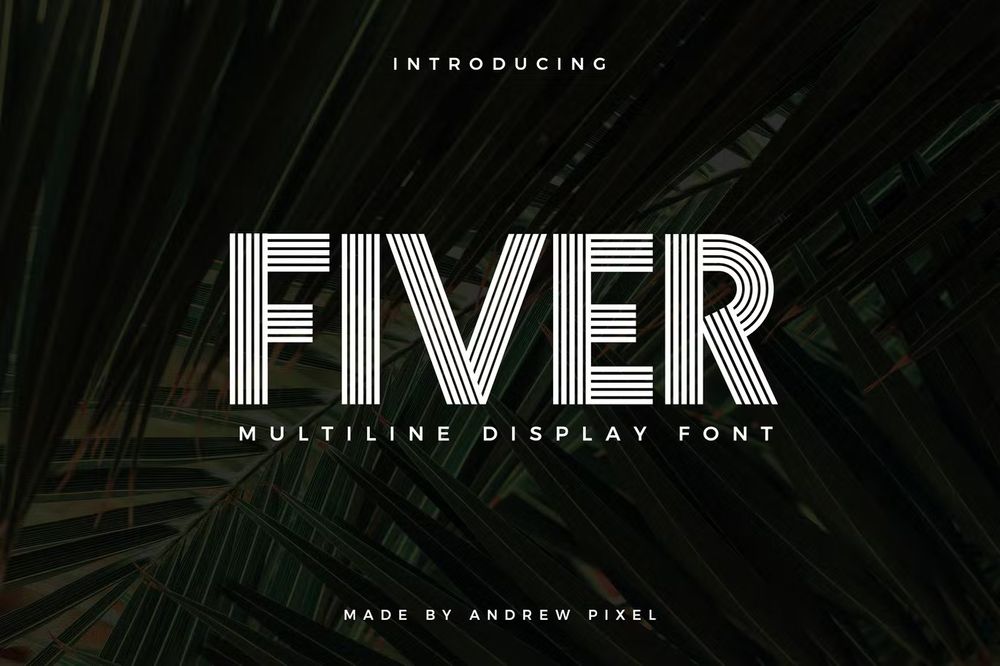 This font combines the best parts of both the vintage and modern into a single style. Best suited for logos, quotes, packaging, merchandise, headlines, advertising and etc.
Maze Line – Unique Display Font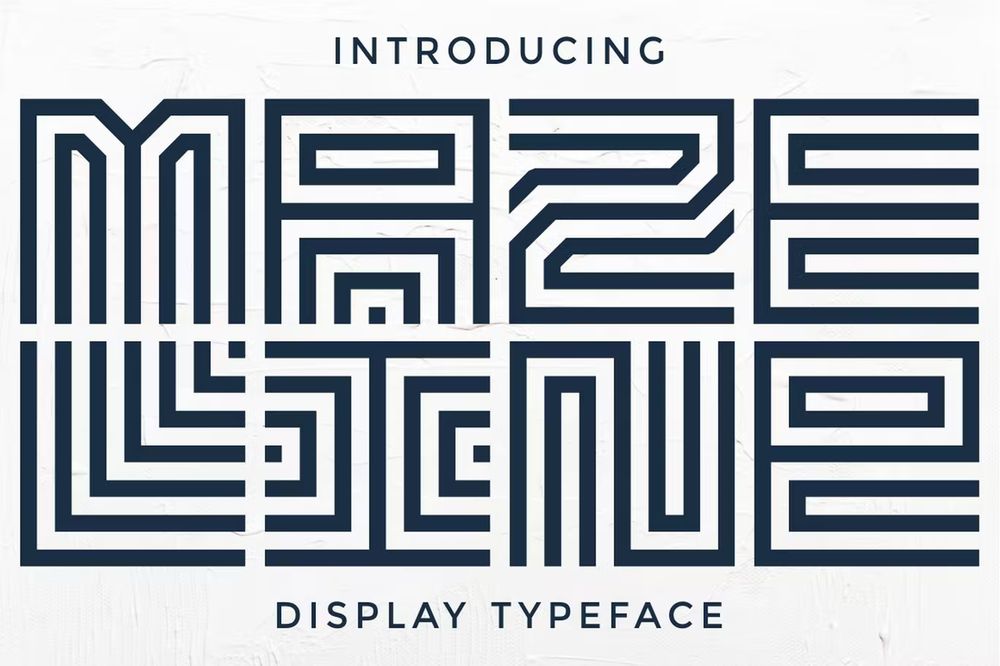 It's a font with square shaped from a line arrangement. Great for any kind of display purpose from logos, t-shirts, apparels, quotes to tittle headers, posters, merchandise, social media and etc.
Rambors – Retro Font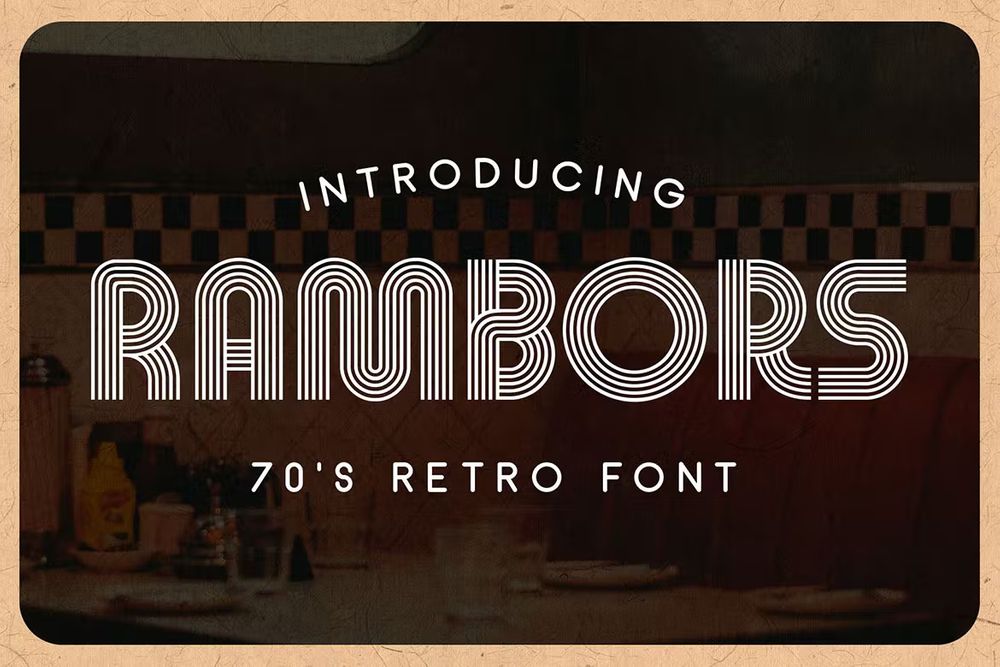 A multiline display font inspired by the 70s design which visualizes a futuristic touch and fun graphic. Perfect for your modern-futuristic design and contemporary style.
Reficy Double Line Font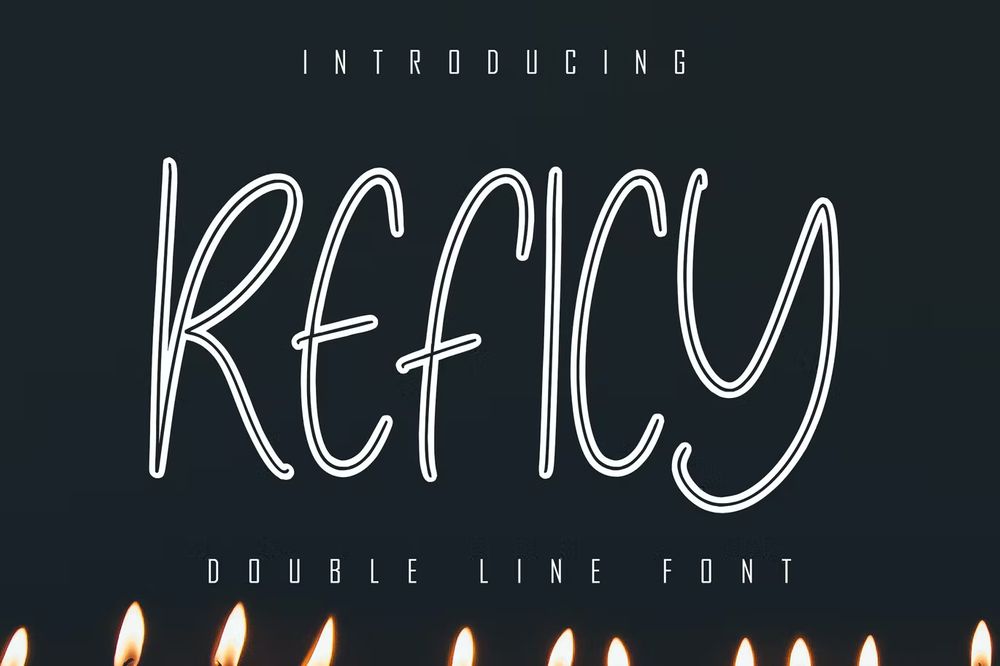 It's a handwritten double line with a natural flow and beautiful style. Perfect for invitation design projects, prewedding, branding, logos, wedding designs, social media posts and etc.
Leegione – Neon Sci-fi Display Font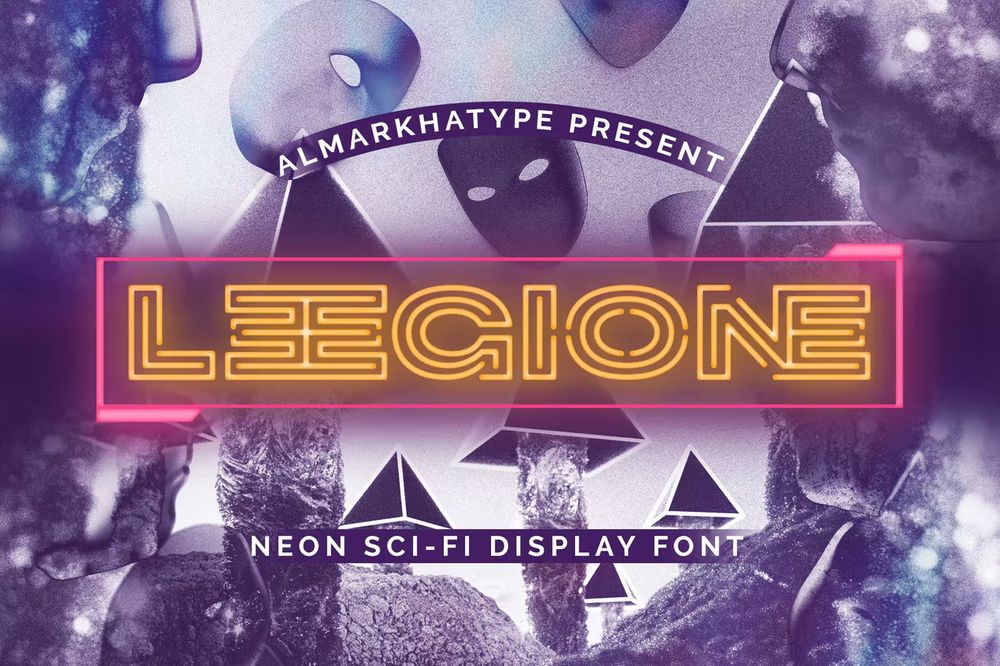 A unique font with a futuristic style. Ideal for posts, logos, posters, labels and etc.
WR13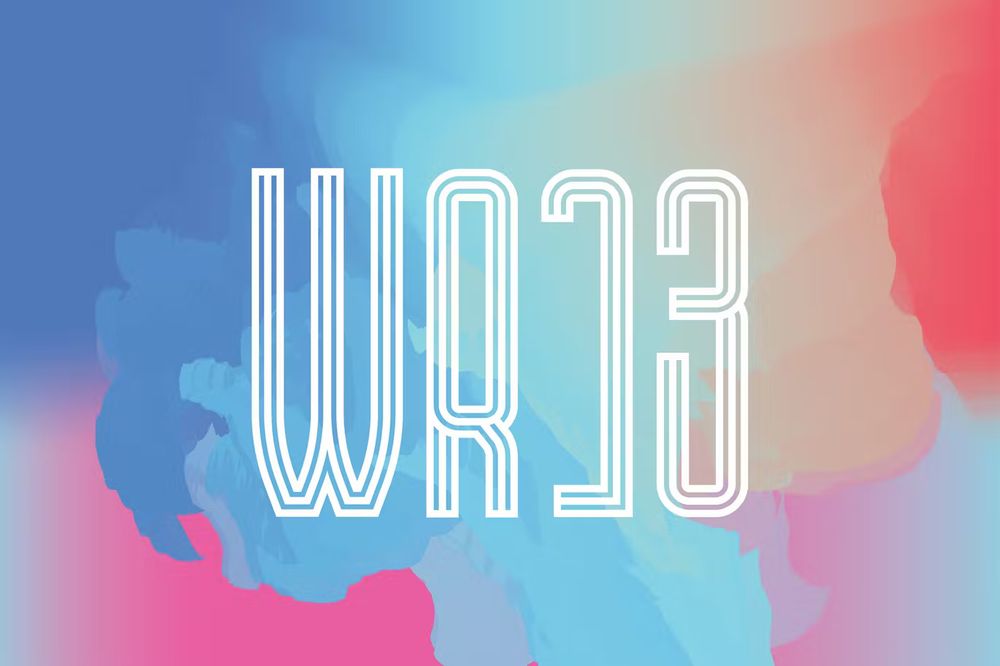 A long line font in 3 different styles ideal for posters, logos and motion graphics.
Remaco – Display font
Geometric, modern & line font for your new projects. Perfect for titles, covers, posters and etc.
Golden Arrow – Modern Geometric Font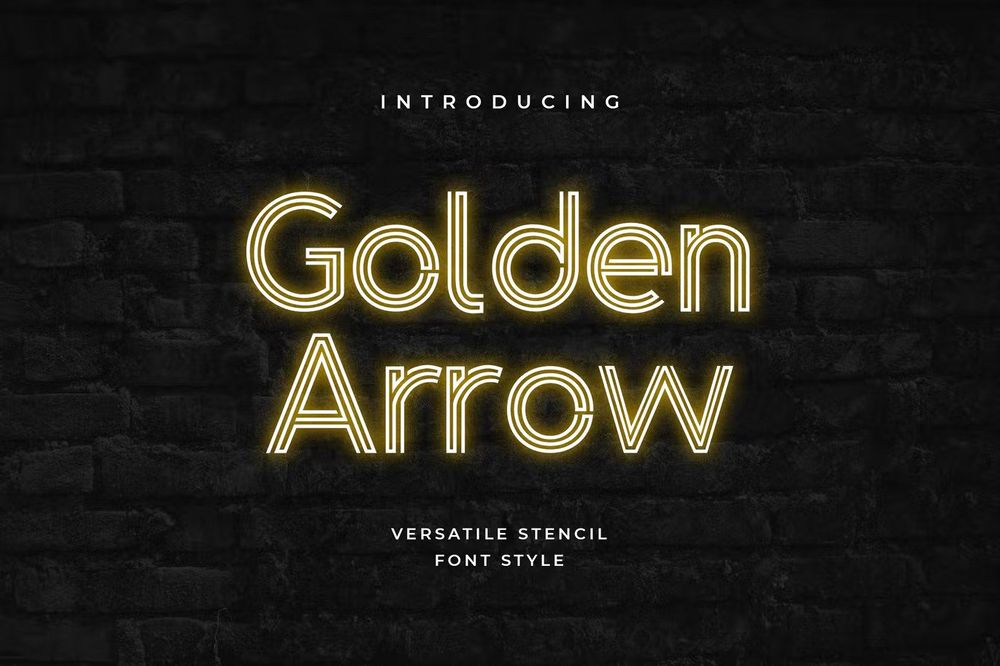 This font is designed to blend soft curves, sharp straight lines, and acute angles. Looks amazing as alone words and as full text blocks. Also it good for bright captions and logos.
Blue Venom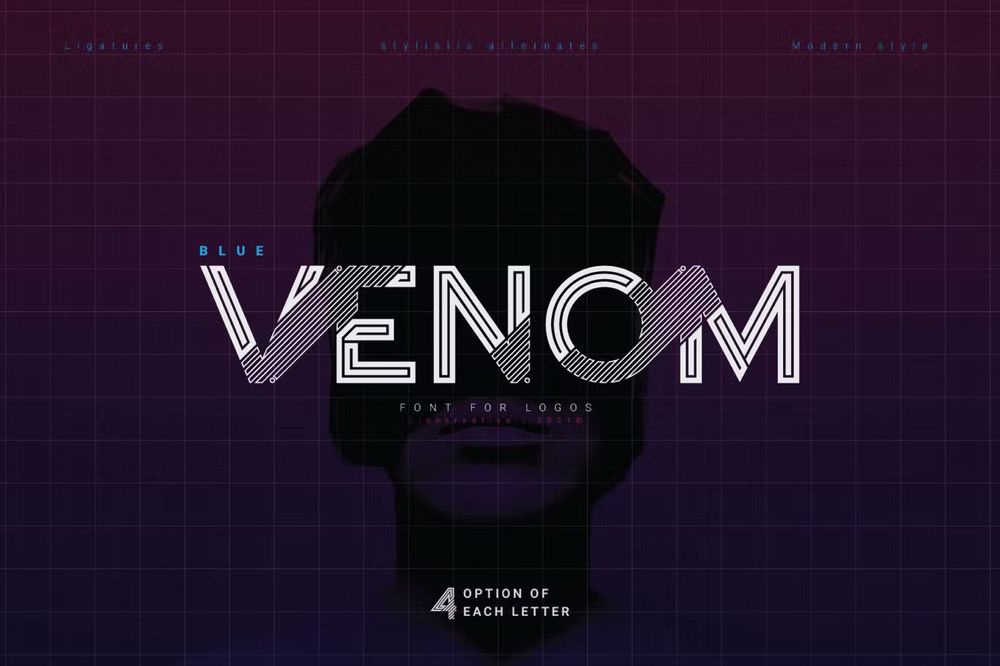 It's a unique typography with a modern style. Ideal for movie titles, book covers, posters, headlines and etc.
Choir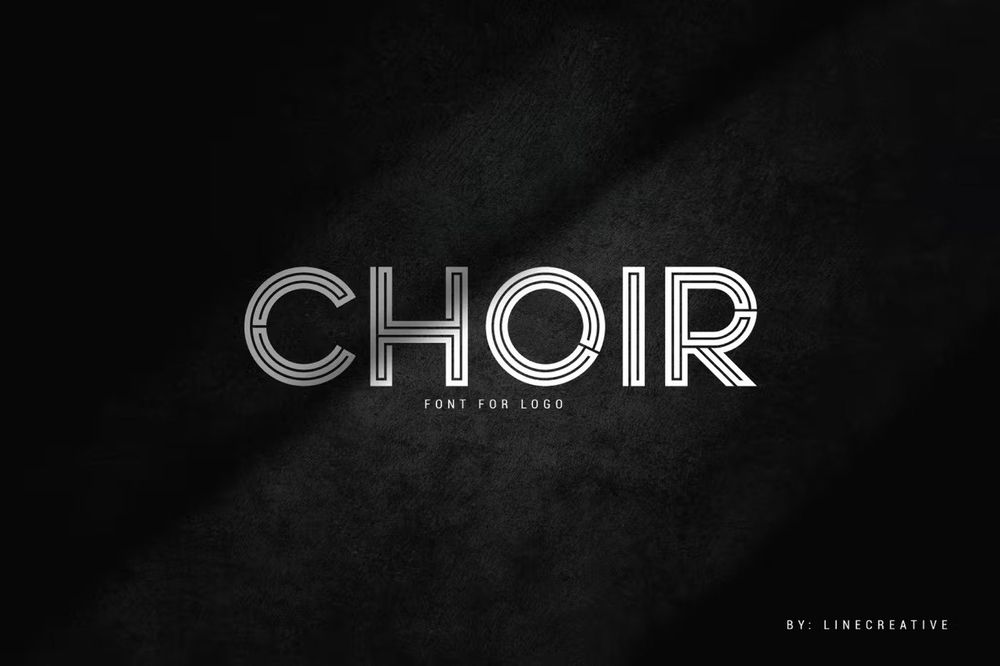 It's a modern sans serif font. Each letter consists of three combined lines that connect together like a maze. suitable for logos, business cards, magazines headers and etc.
Free Argon Font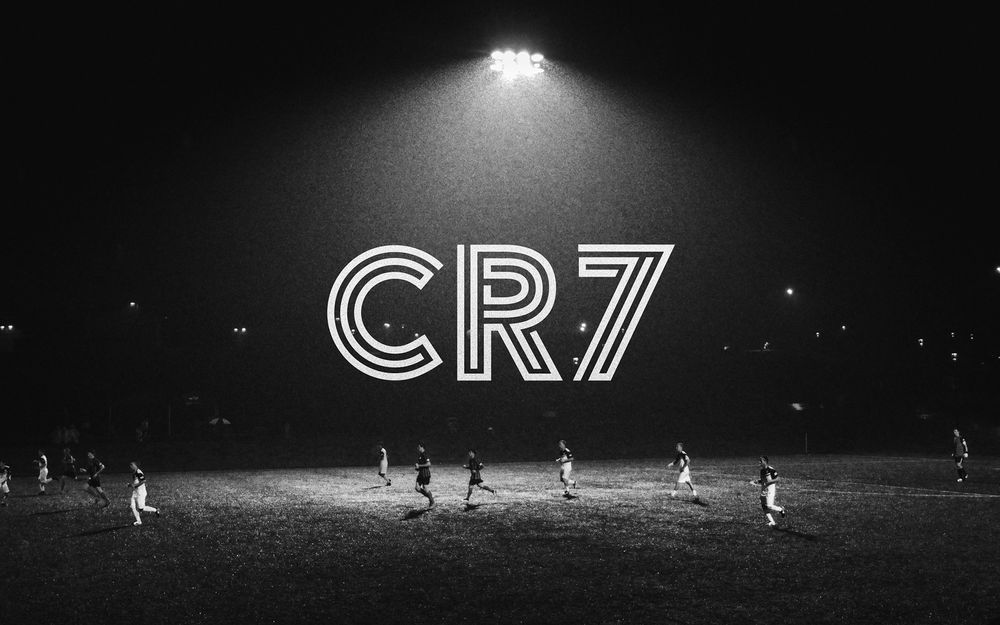 This is a decorative font so great for logos, posters, flyers, covers, titles and etc. Free for personal use only.
Free Lines Font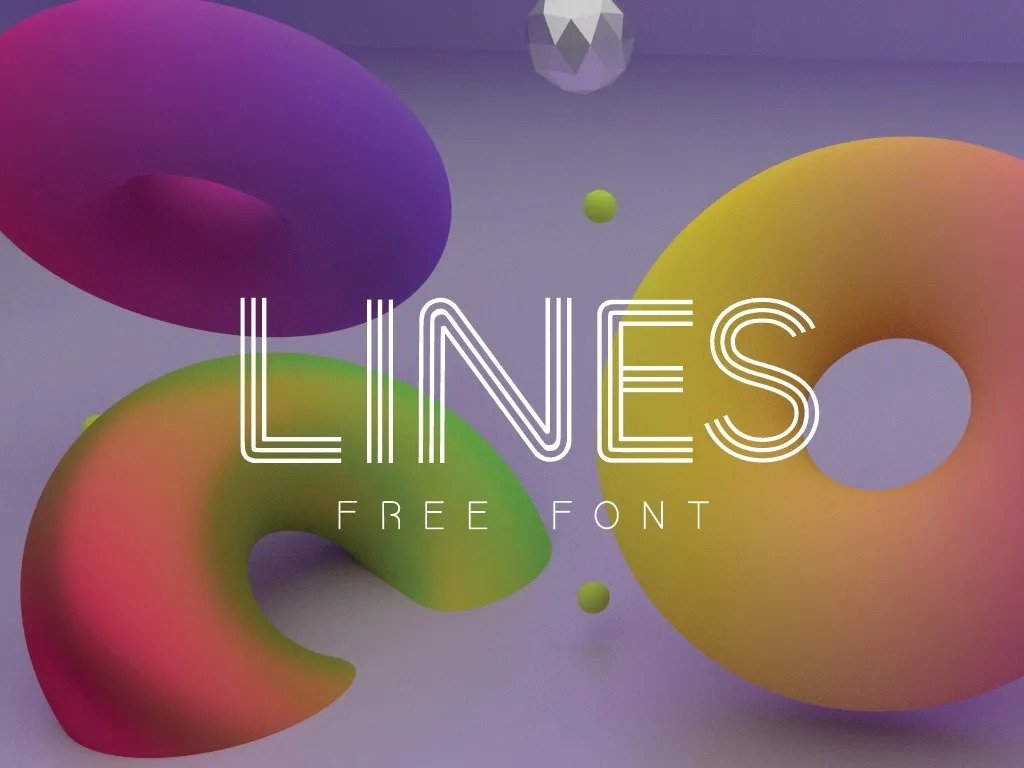 A super classy modern font with English, Swedish and German character. Perfect for logos, posters, flyers, covers, titles and etc. Free for personal and commercial use.
Free Potra Font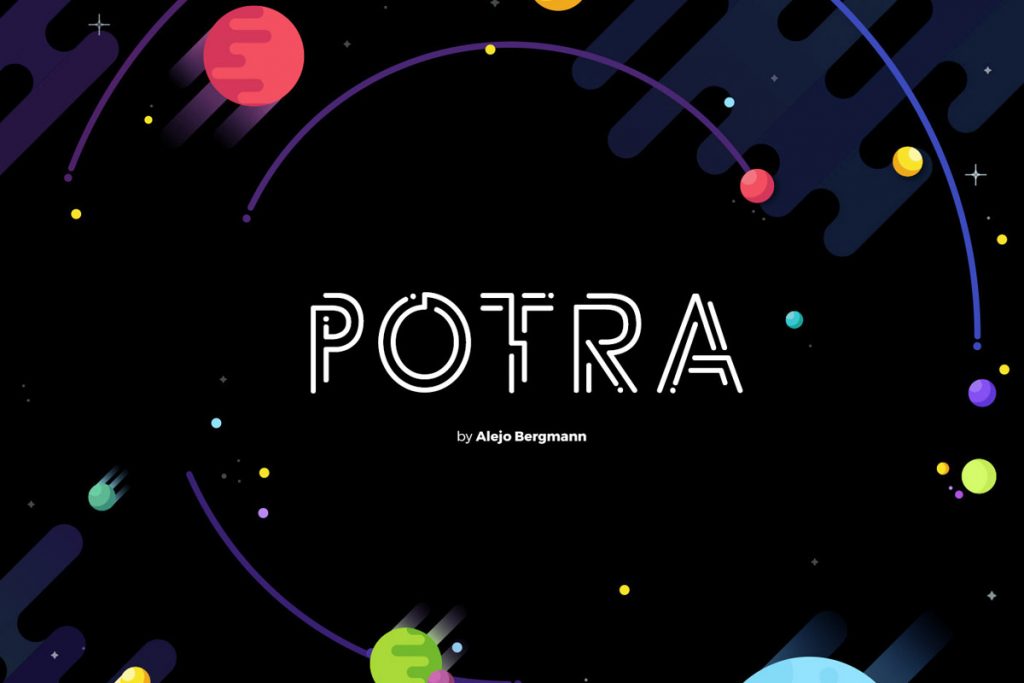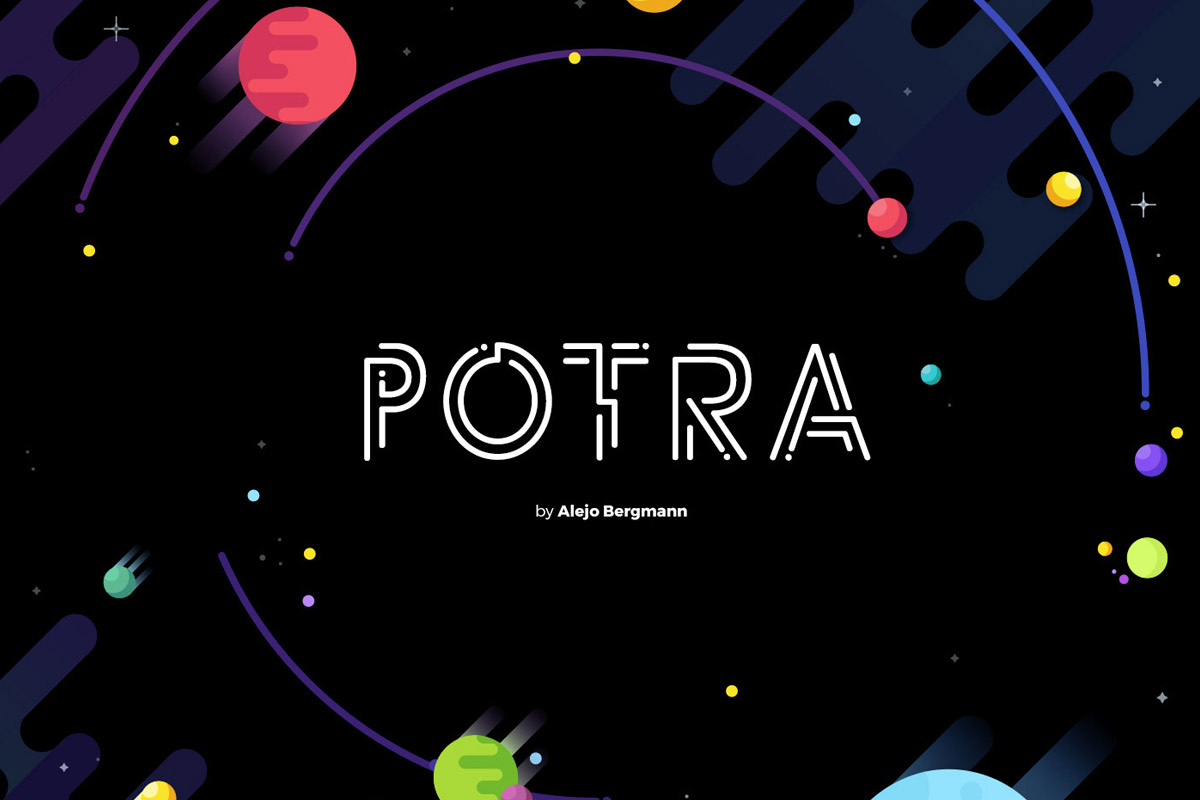 It's a futuristic display type that features rounded sans with multiline style. Enjoy for logotypes, badges, labels, headlines, banners, prints and etc.
Free Grapfika Type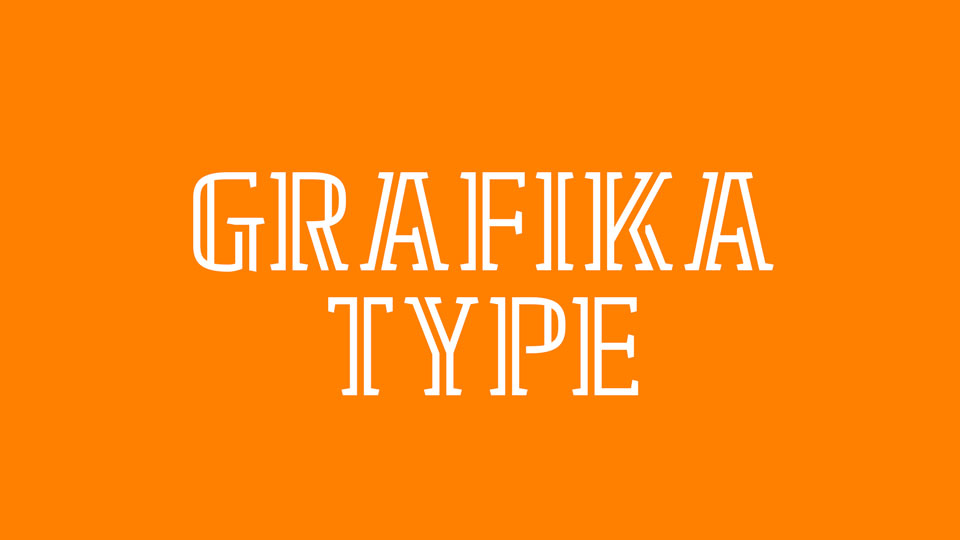 It's a creative outlined font so good going for logos, branding, typographic projects, titles and etc.
HOKIME 3 – Zen Display Font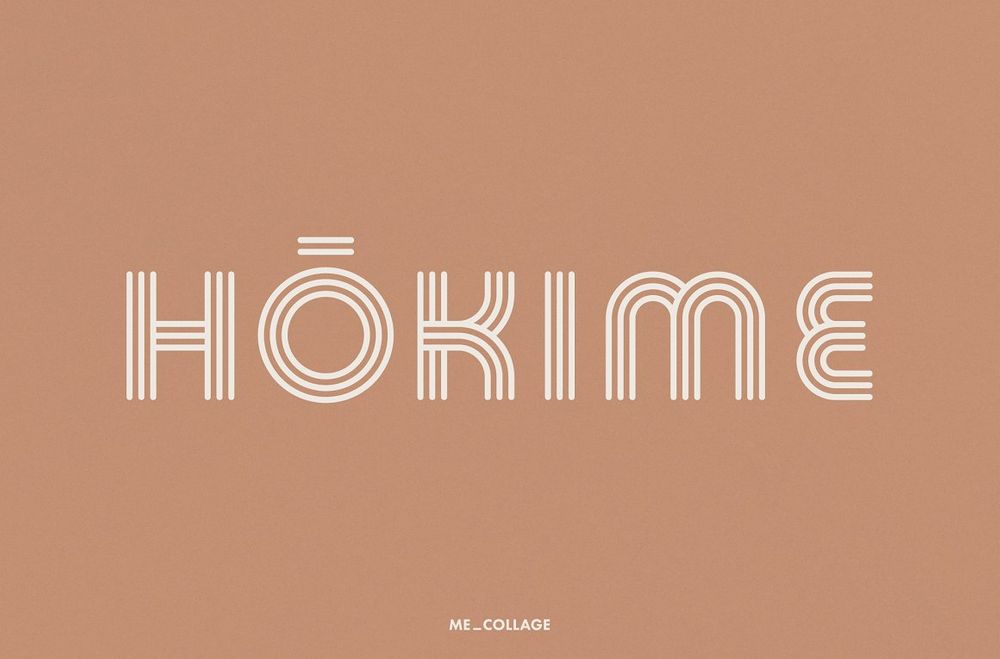 This amazing font was inspired by Hōkime, a technique used in zen gardens. Suitable for titles, headlines, covers, posters and etc.
CA Fourty Open Font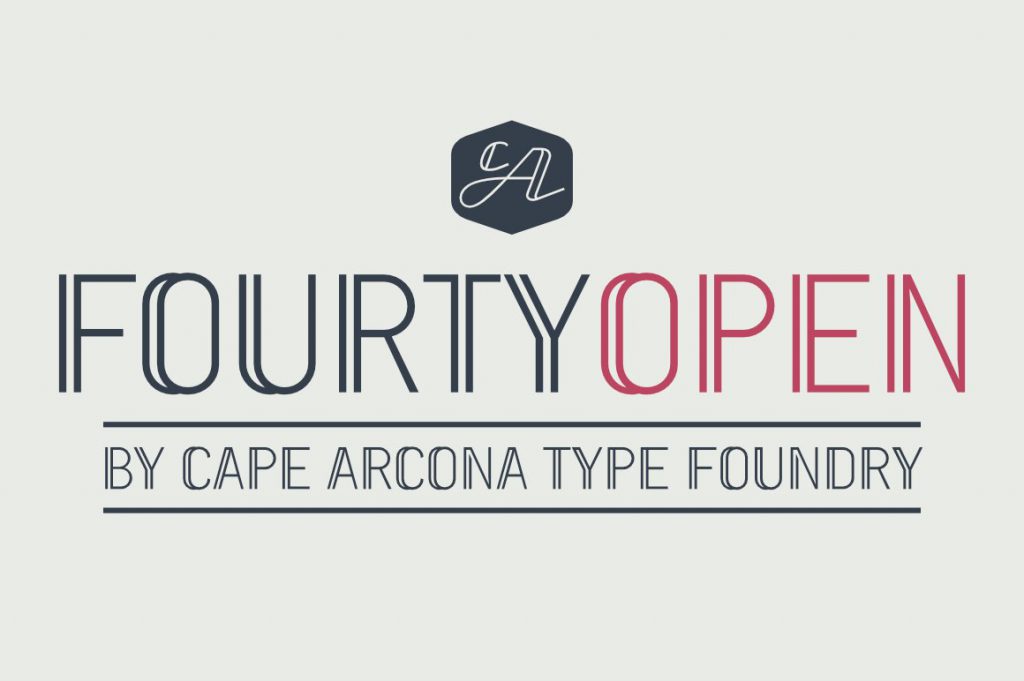 It's another take on the idea of a double-line font. It reminds us of neon-sings, but lifts the 50s aesthetics to a contemporary level. Perfect for titles, headlines, covers, posters and etc.
Sentagram Monogram Font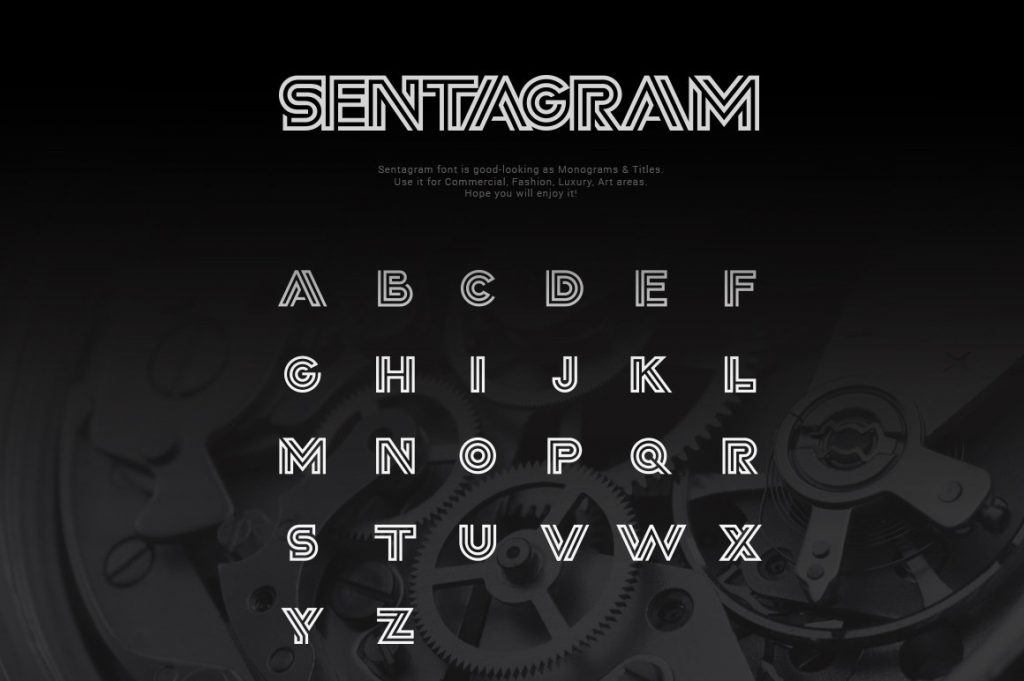 Modern multiline font so good looking for monograms, logos, titles and headlines.
Fiver 5 Fonts Family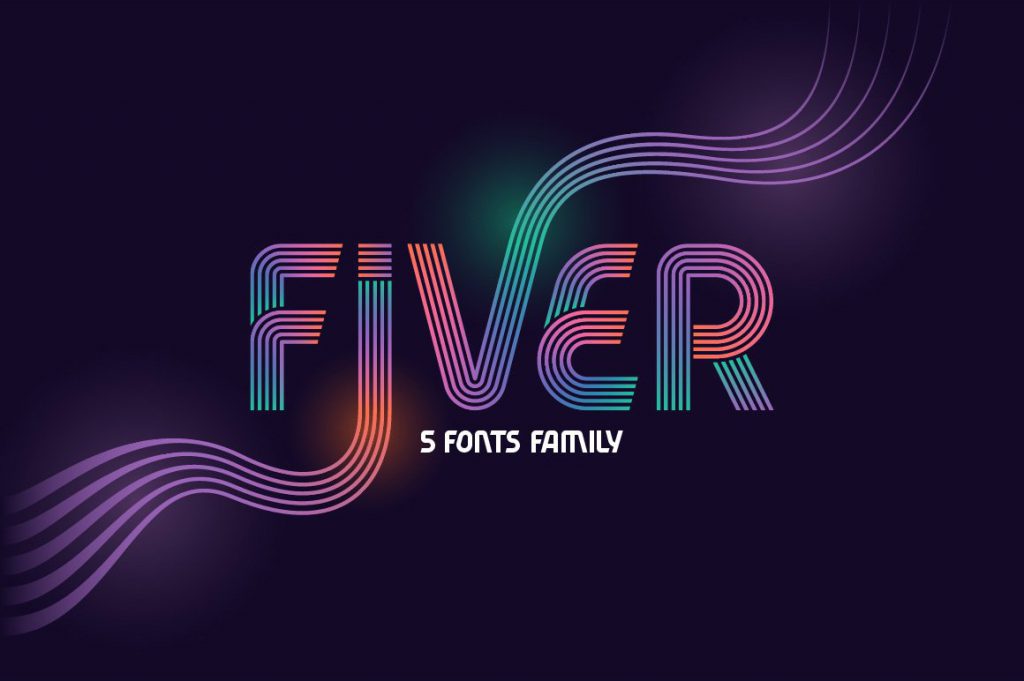 It's a modern decorative font so good for design projects such as headlines, titles, posters, book covers, movie titles and etc.
Labyrinth Font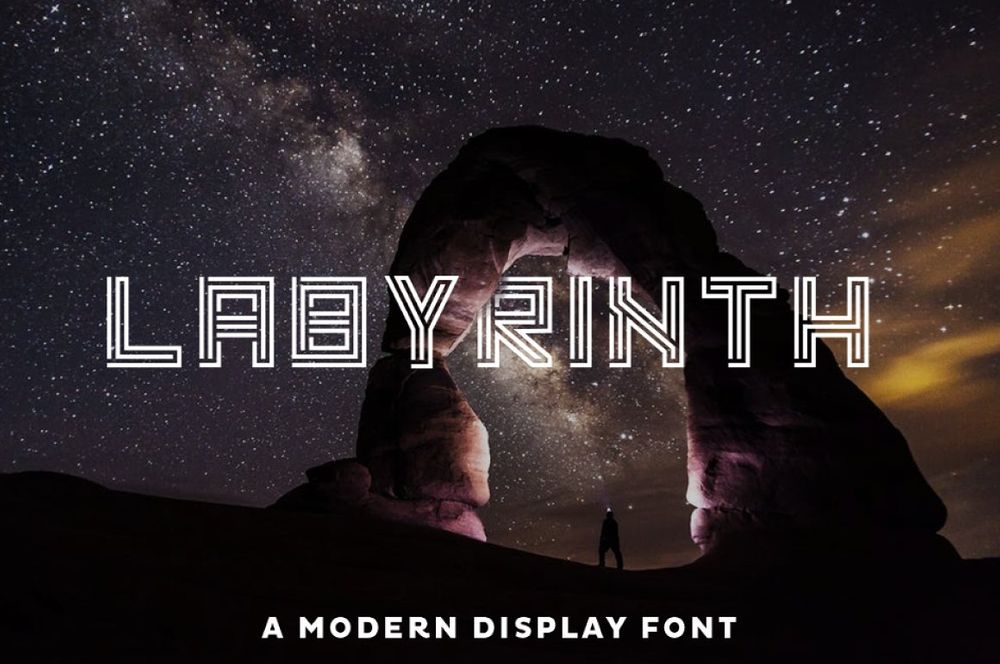 It's a sophisticated font useful for creating monograms, headers, headlines and more content.
Magnate Typeface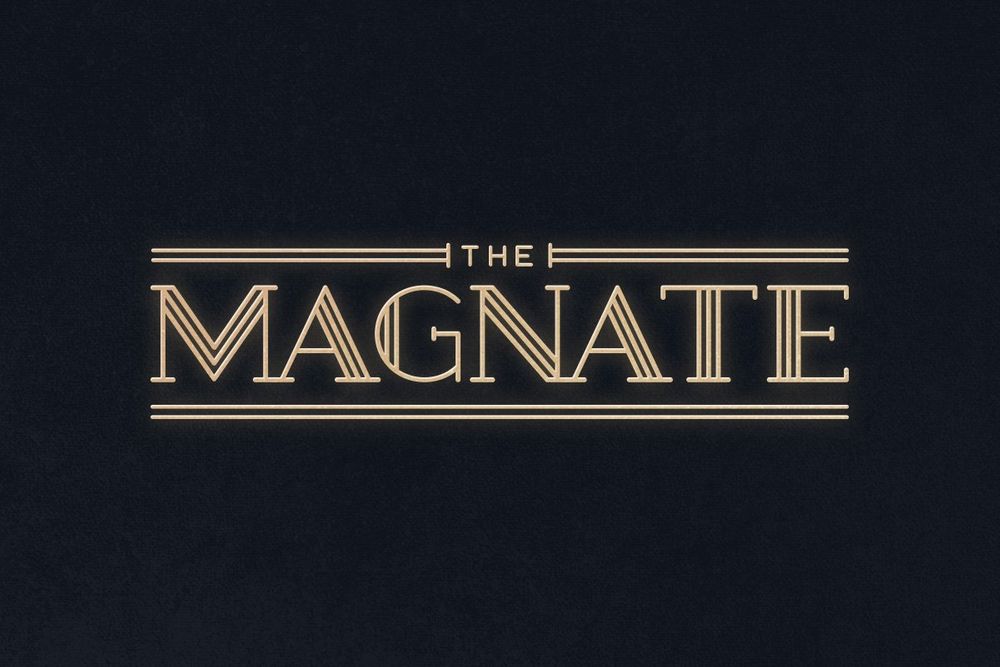 It's an art deco themed display font with uppercase multilingual letters, numbers and punctuation. Ideal to decorate your design, to create a logos, posters, covers, titles and etc.