Bringing a unique matte effects to your photos was never so easy as now by using these matte look Lightroom presets. These cool presets come in such a wide variety of styles, which one do you choose? They provide a deep contrast style, with the soft touch of color damping to create an amazing effect withing a seconds.
If you've been looking for a way to bring that stunning matte look to your photos, then look no further than our list below.

What is a Lightroom Preset?
For beginners, photo editors without a lot of time, or designers that want to create a consistent visual style for imagery, a Lightroom Preset can be a great alternative to manual editing.
A preset is a free (or paid) add-on that comes with pre-determined settings for some of the different features in Lightroom. A preset has all the settings ready to create a certain type of visual with just one click. They can save photographers, editors, and designers a lot of time while helping maintain a consistent visual style.
You may also like:
Free Matte Lightroom Preset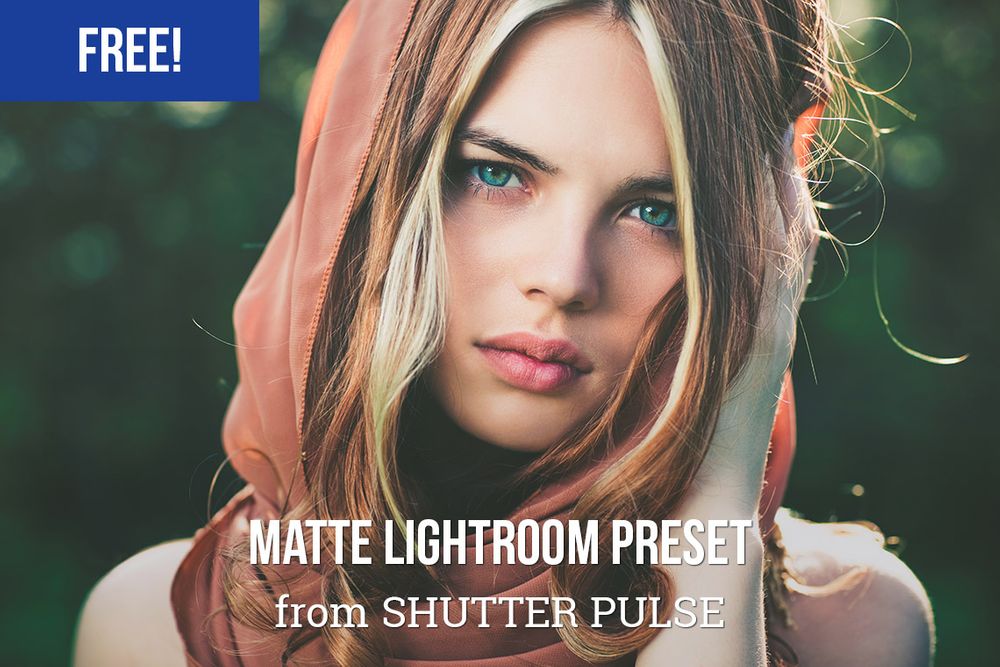 If you desire to give your photos a beautiful matte effect, this free Lightroom preset is the answer. Just test for a good result.
20 Urban Matte Lightroom Presets & LUTs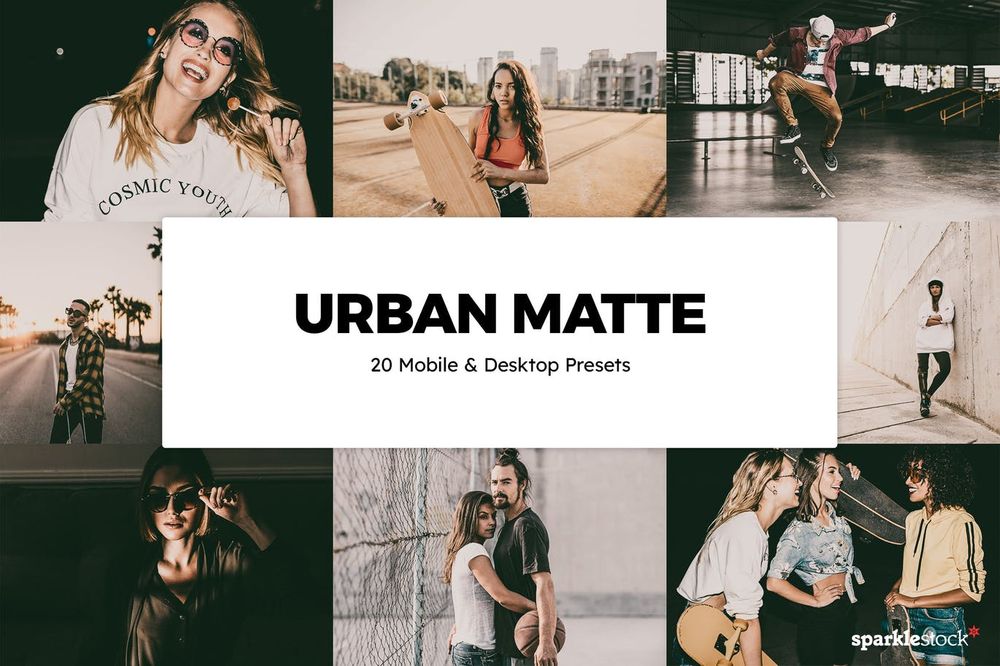 Achieve matte film looks with a modern twist. These Urban Matte presets give you an easy way to get great neutral colors with a faded matte effect that looks amazing.
Matte Lightroom Presets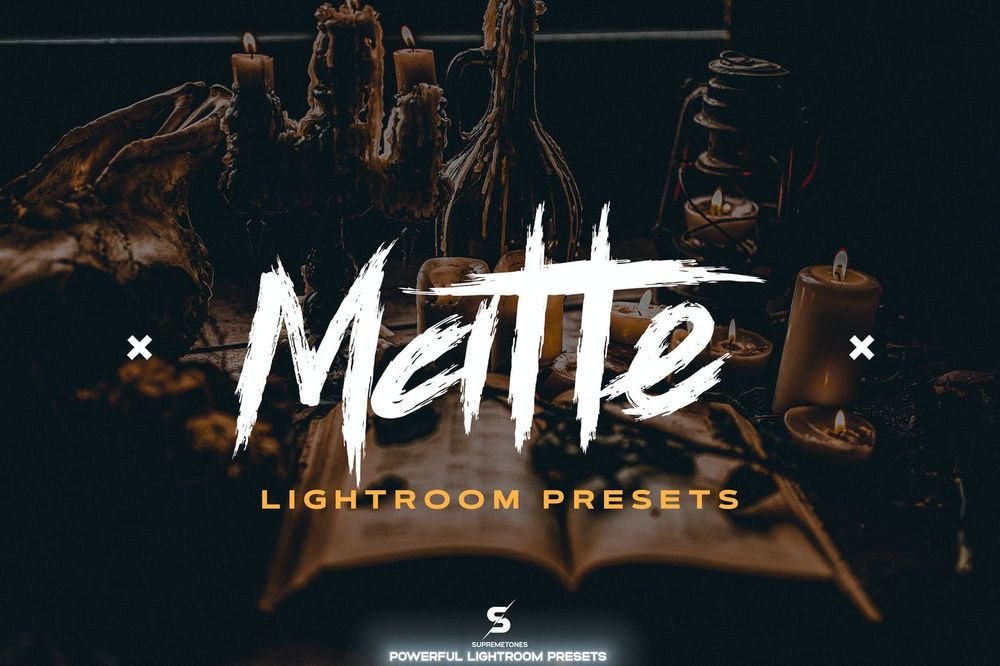 This matte Lightroom presets contains a range of traditionally styled matte presets, each providing a deep contrast design, mixed with a color-damped aesthetic.
June Matte Lightroom Presets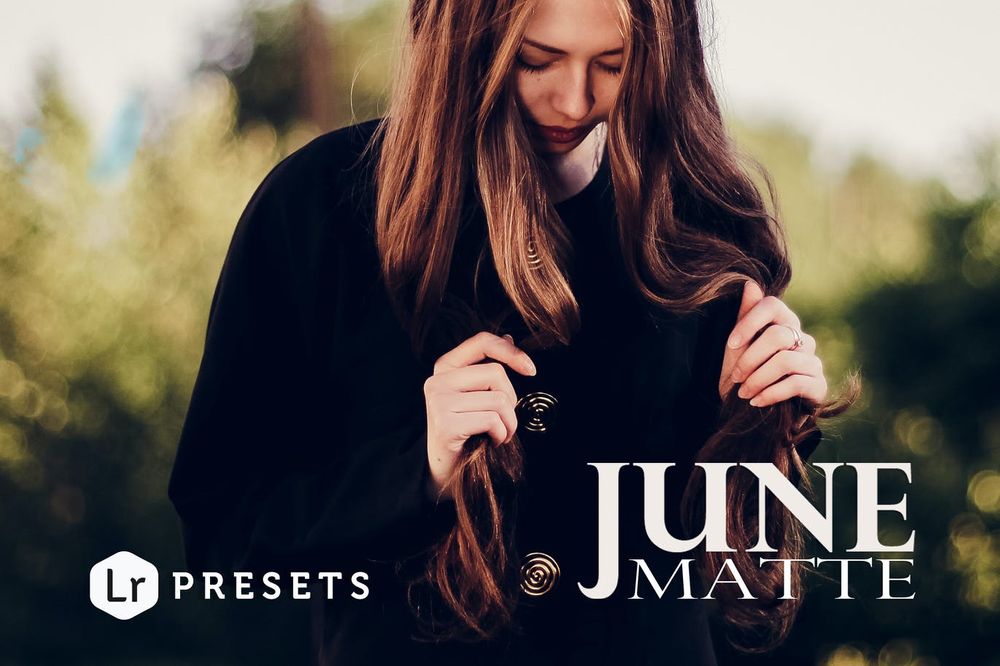 June Matte presets are designed to enhance portrait, fashion and landscape photography. They provide soft and non-destructive matte toning with a summertime mood. Editorial quality.
Colour Matte Lightroom Presets Vol.1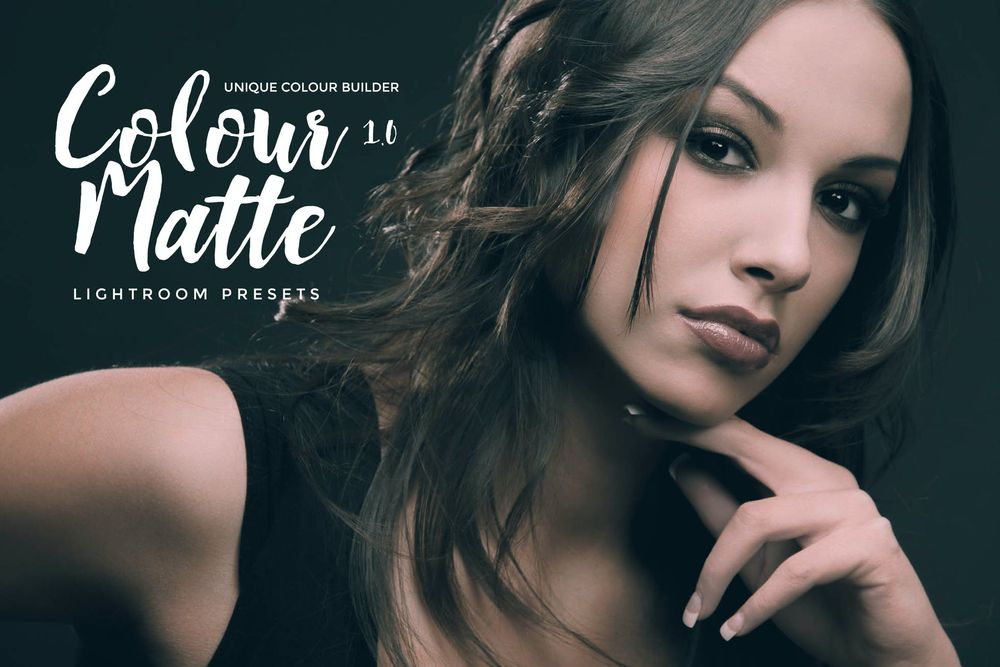 16 premium Lightroom effects are the professional photo retouch and perfect for photographers and graphic designers.
50 Matte Lightroom Presets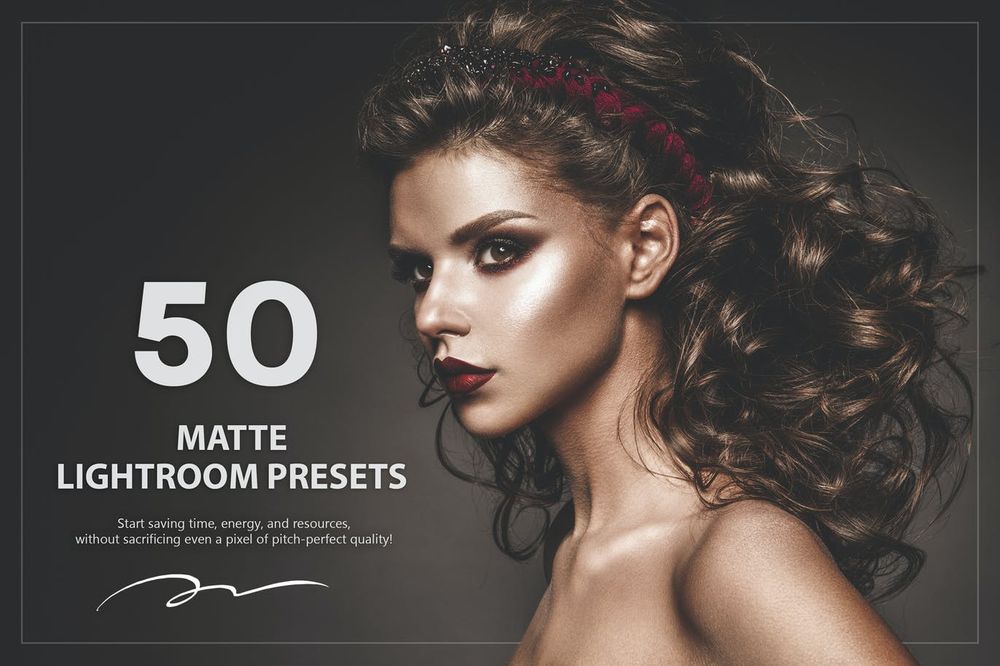 Give your photos a great and unique look without learning countless photo editing techniques. Now you can fix colors, soften skin, sharpen details, and much more, just in a few minutes.
Matte Effect Lightroom Preset Collection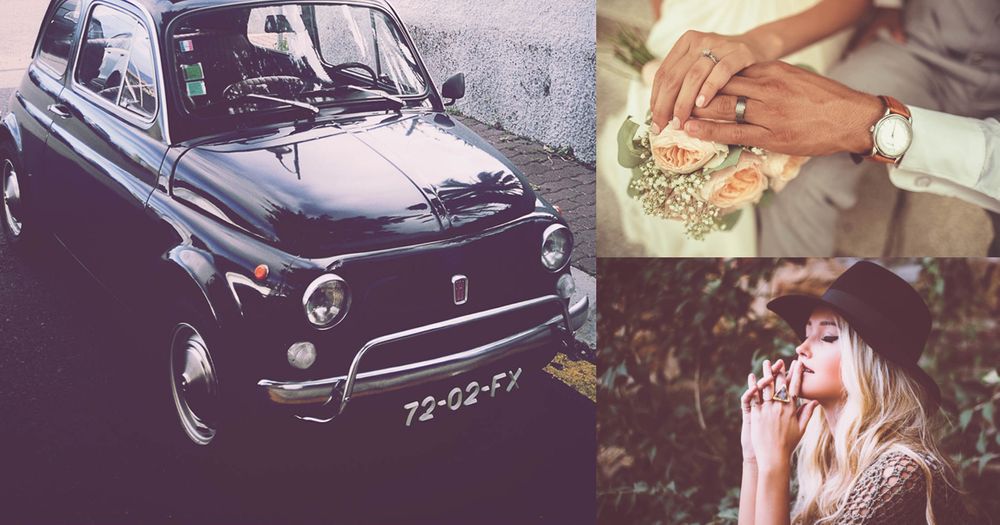 This set contains 25 Lightroom presets which have been specially designed to give your photos the matte look. It includes many different styles to choose from to create the perfect photo.
Colour Matte Lightroom Presets Vol.2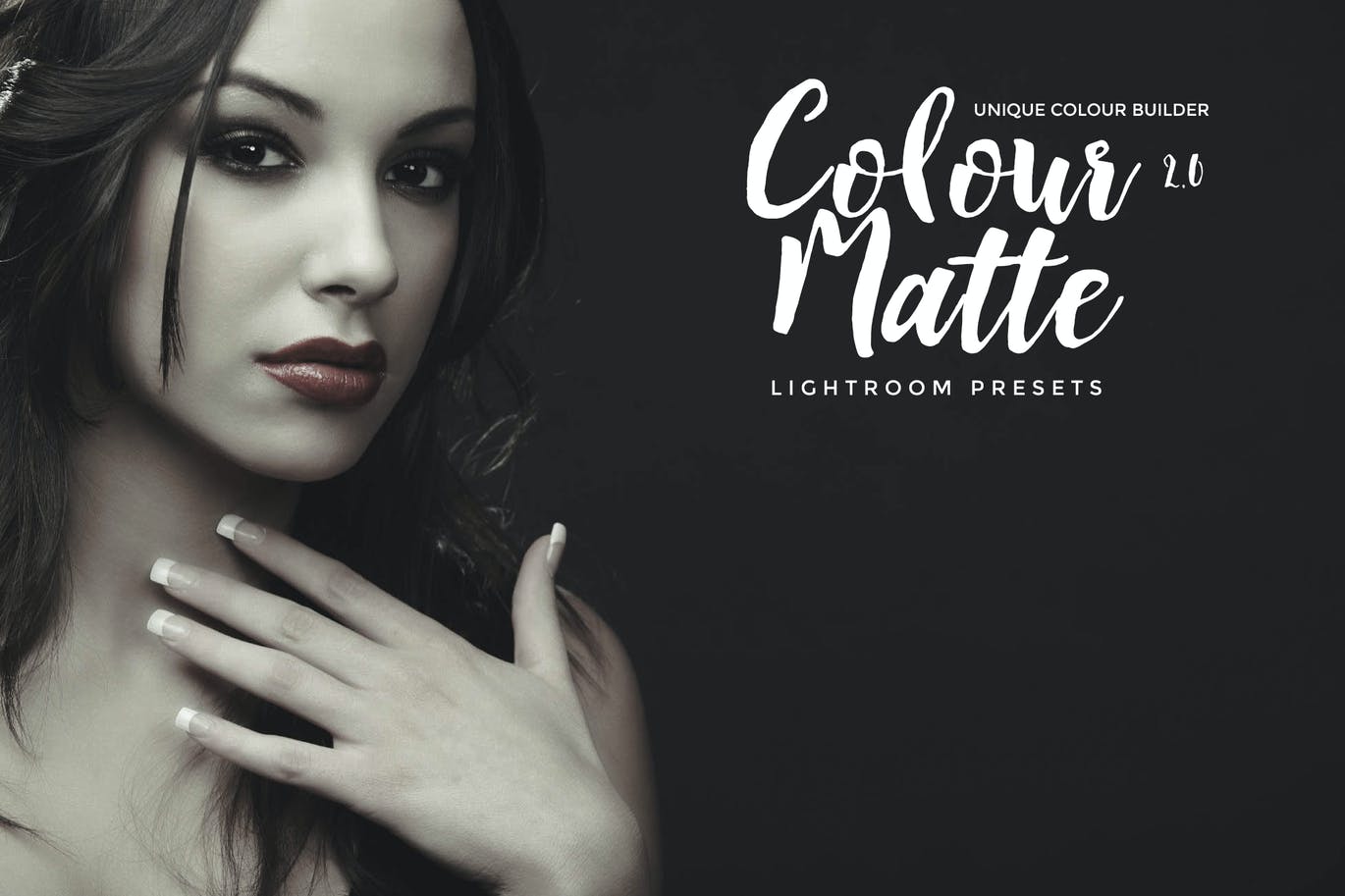 16 premium Lightroom effects are the professional photo retouch and perfect for photographers and graphic designers.
20 Modern Matte Lightroom Presets and LUTs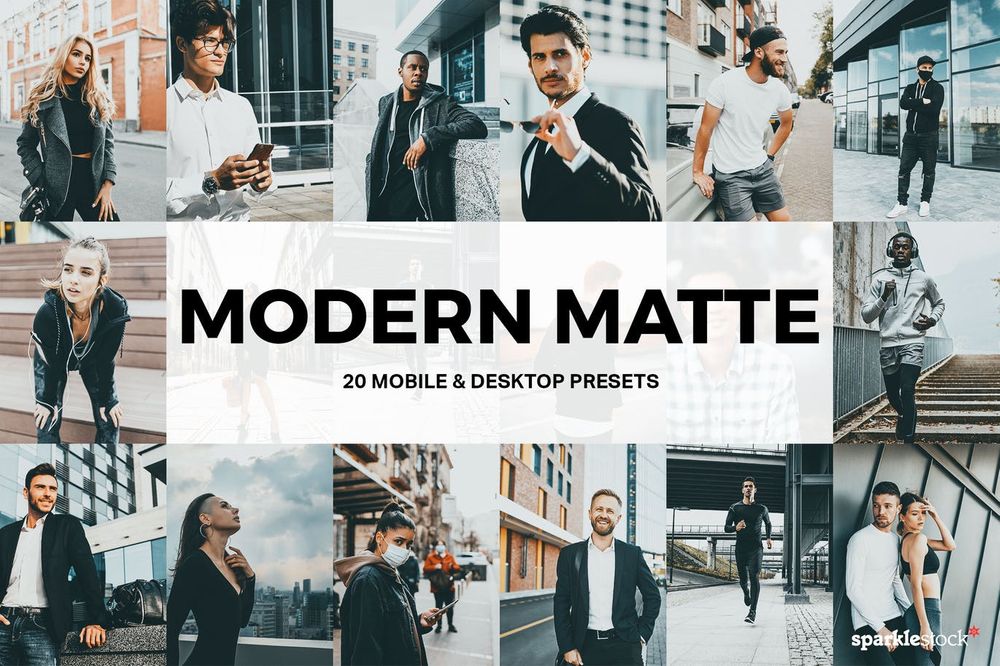 A remix of the faded film look with modern color palettes. These Lightroom presets give your photos a moody look with cinematic two-color palette.
14 Matte + VSCO Lightroom Presets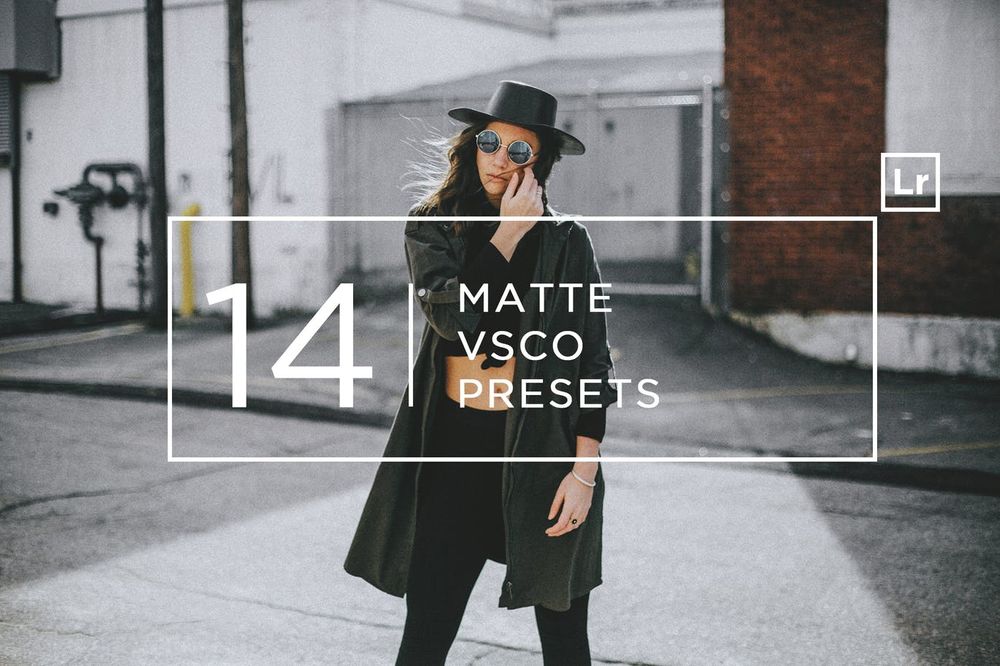 These professional Lightroom presets are designed to improve workflow for processing and editing photos with modern, minimalistic and trendy look with VSCO mood.
50 Matte Film Lightroom Presets LUTs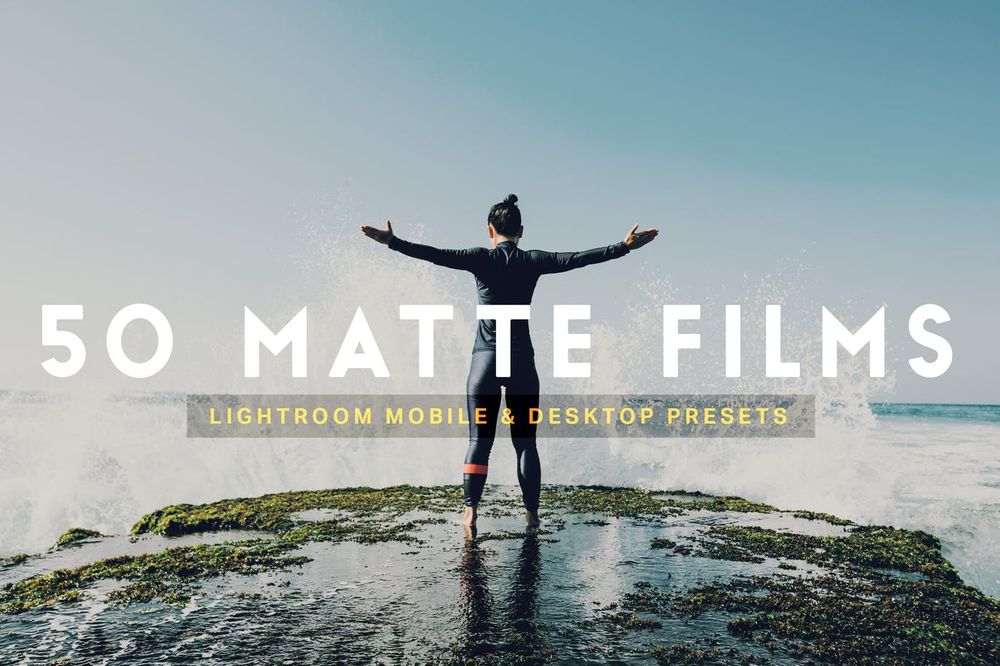 This bundle of 50 Lightroom presets and LUTs gives you a matte film look for a wide range of photos.
Matte Blogger Lightroom Presets & ACR
A set features 10 beautiful matte toning presets for Lightroom and Photoshop (ACR). Specially designed for bloggers, portrait photographers or small business owners.
Coated Matte Lightroom Presets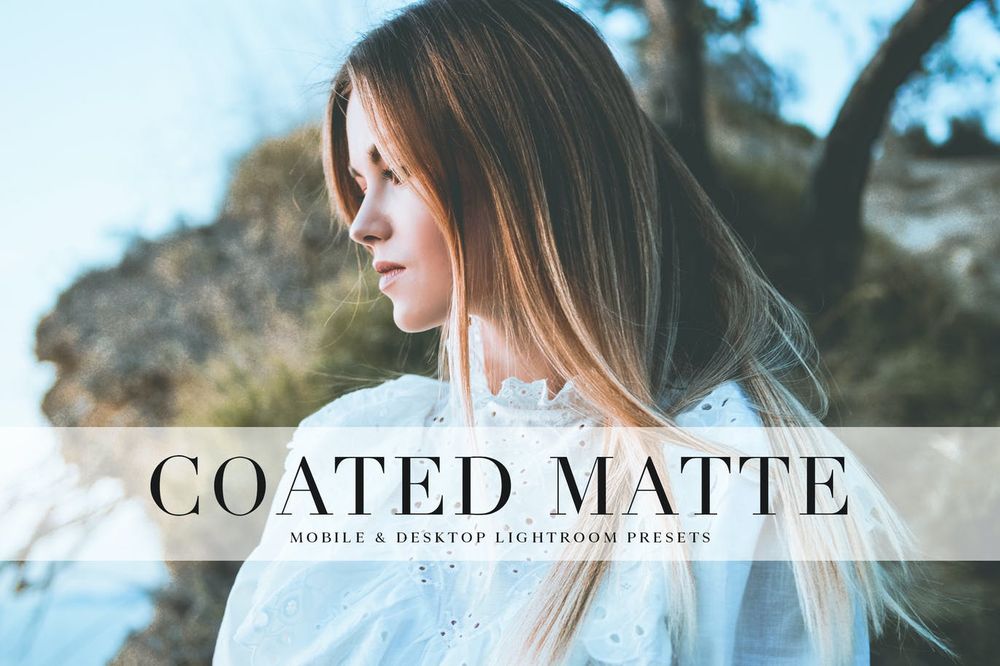 These Lightroom presets will give your photos a hip look effect with vintage colors everything you need to professionally process your photos.
Premium Matte Lightroom Presets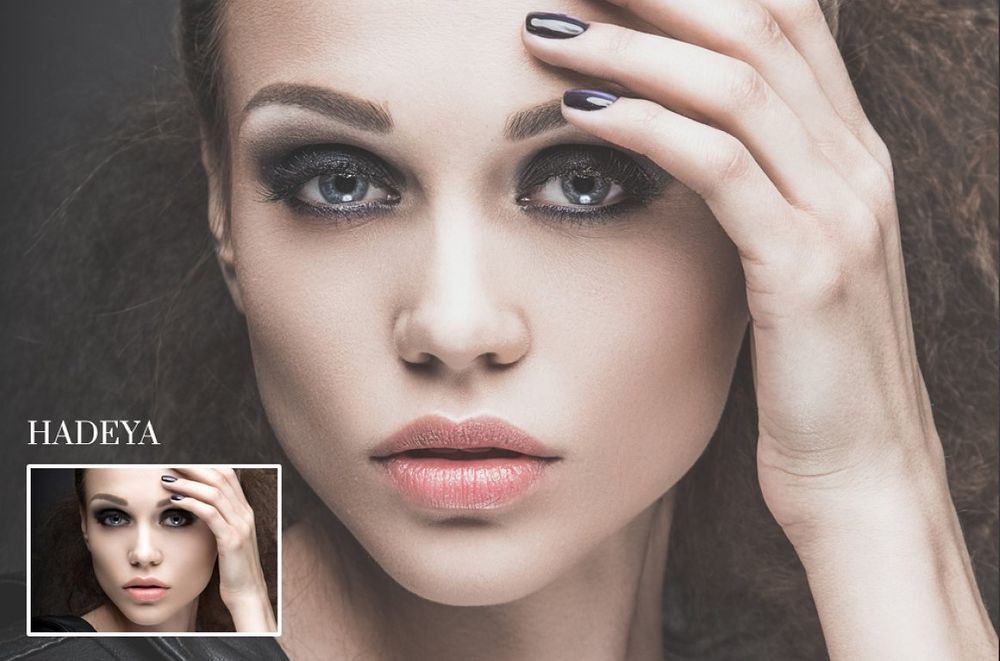 These amazing Lightroom presets is a beautiful, faded and stylish finish for your photographs.
Magical Matte Lightroom Presets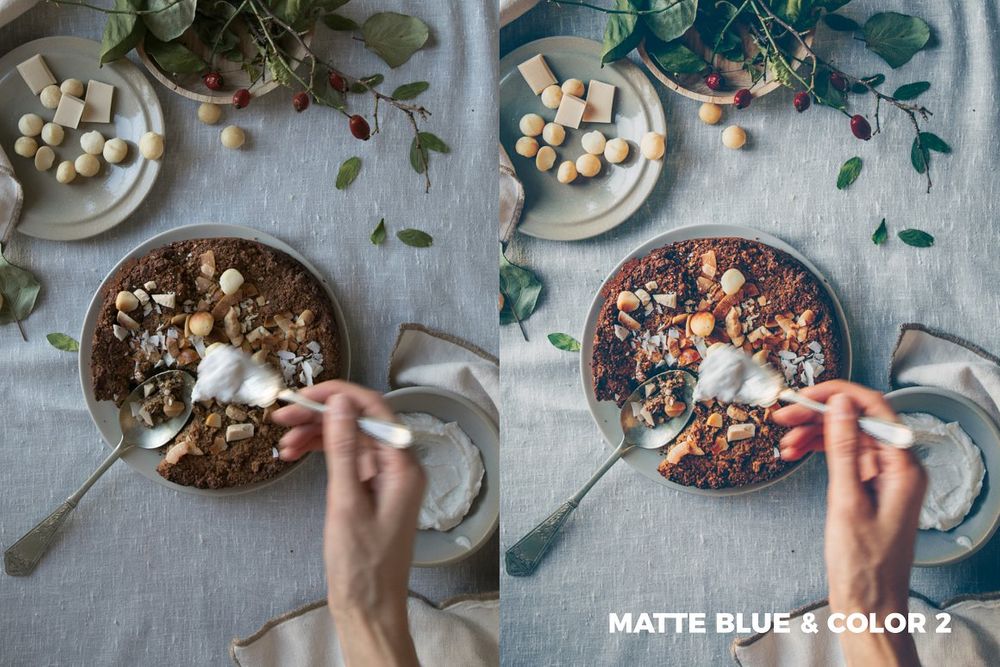 The package features a total of 42 Lightroom presets to enhance your photo style.
Matte Box – Lightroom Presets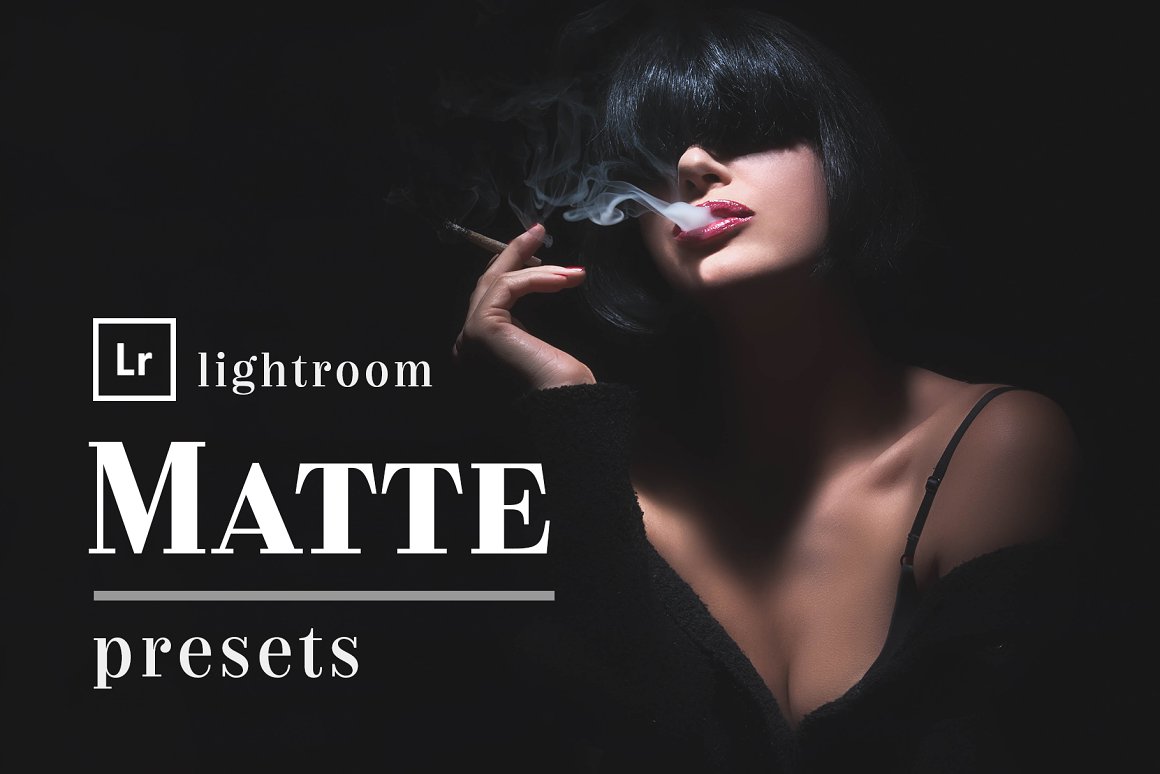 These Lightroom presets has been designed to give your images the popular matte finish look by washing out the colors especially fading the blacks slightly and making your images appear as if they have been printed on matte paper.
Matte Effect Lightroom Presets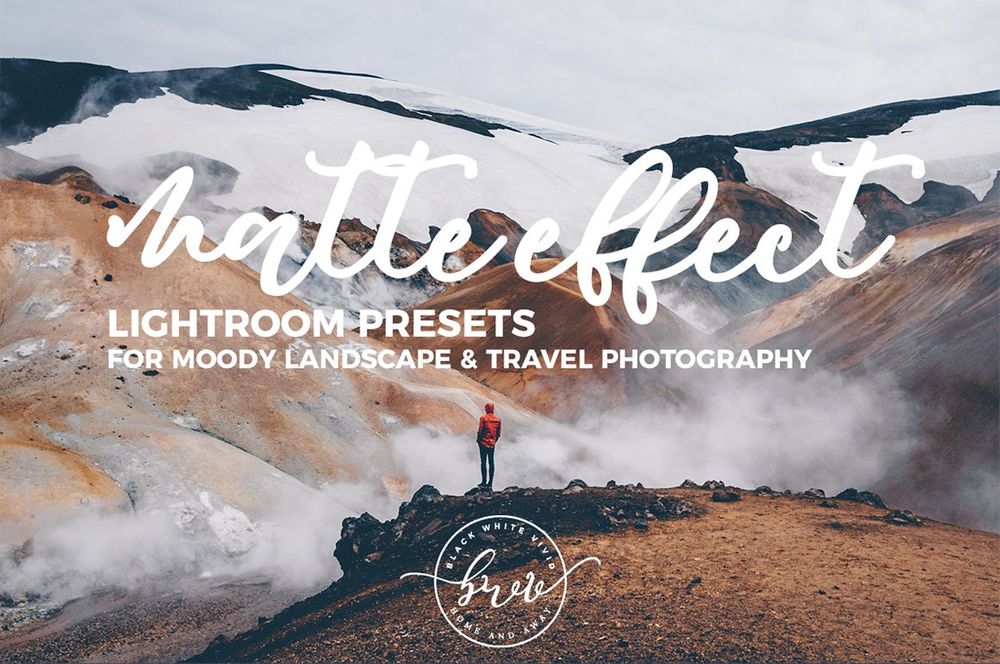 Transform your photos with just one click, save time editing and create a beautiful film-like effect.
Matte Lightroom Presets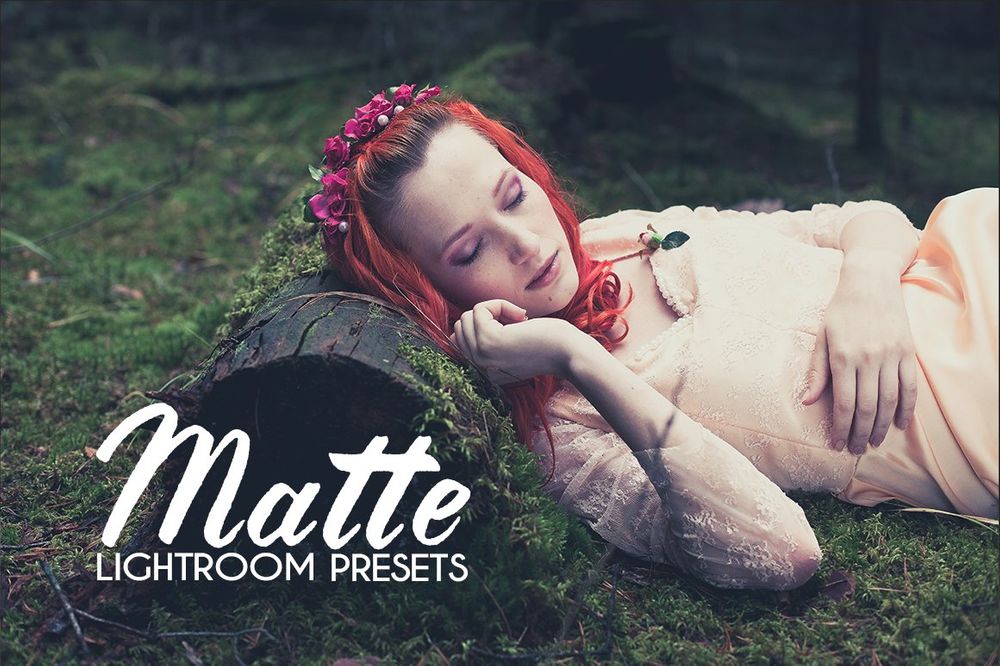 20 Matte presets for Lightroom toning, monochrome, vintage, cross processing.
4 Matte Portrait Lr & Ps Presets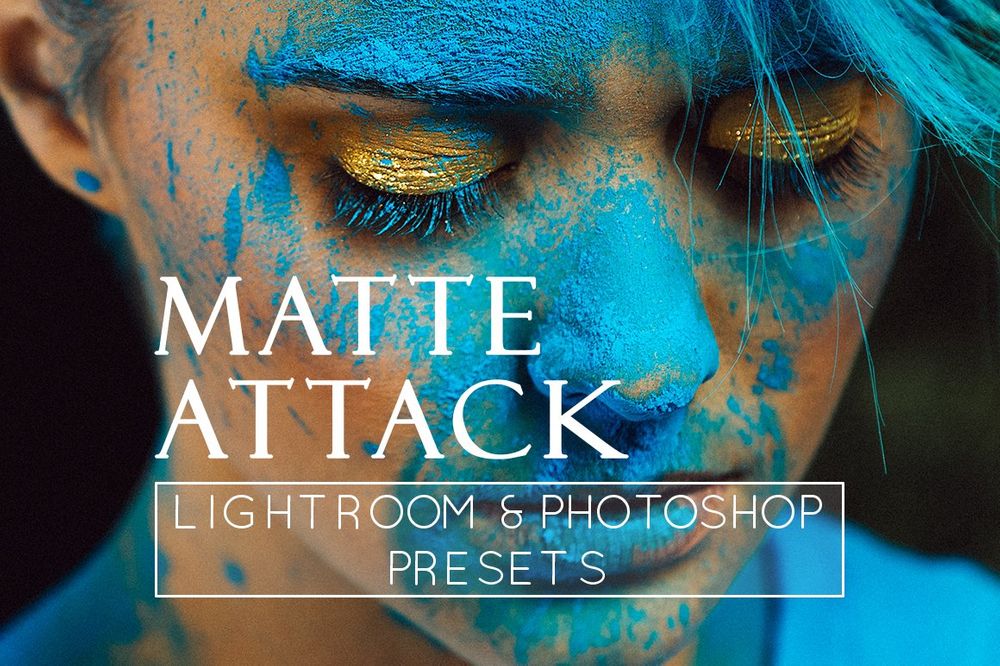 Lightroom presets are the most easy, affordable, and time saving way to make your photos shine to a professional standard with simple click of a button.
Matte & Film Lightroom Presets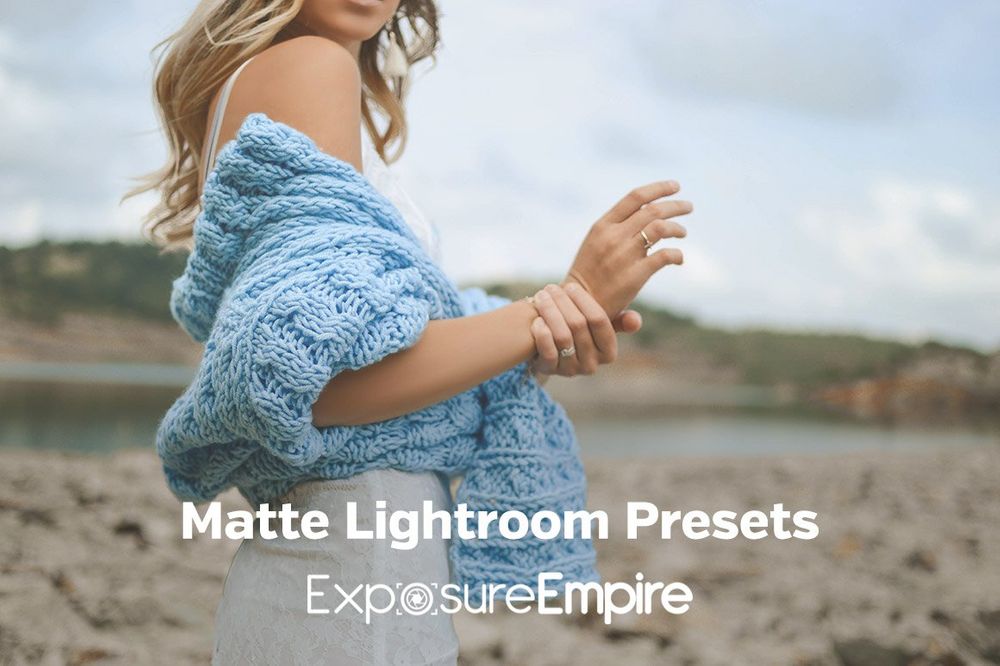 This set includes 30 Lightroom presets to give your photos a matte or film look.
35 Matte & Pastel Lightroom Presets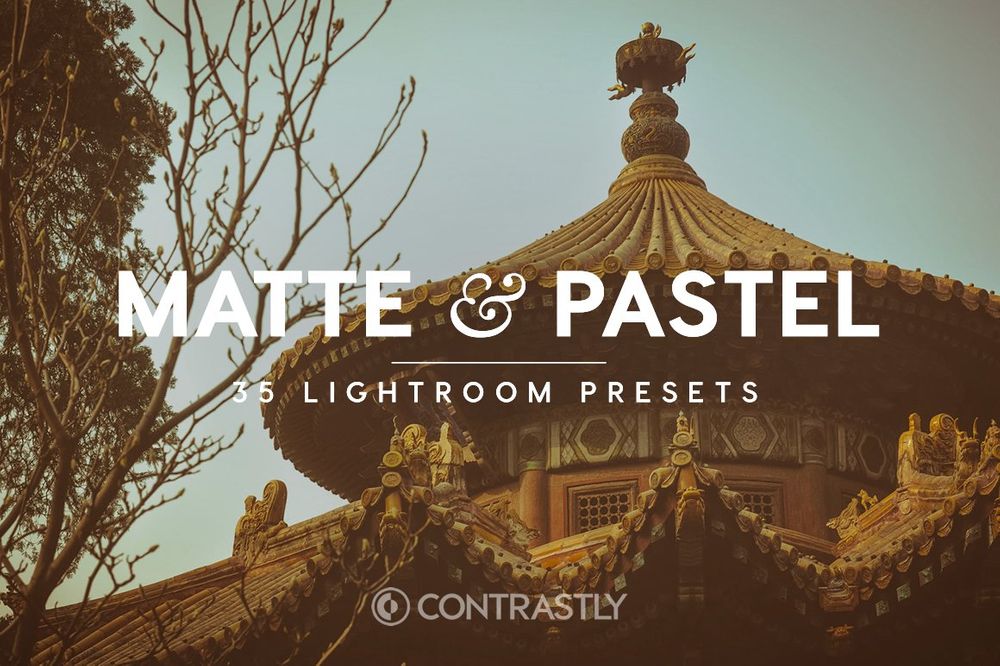 This set of 35 Lightroom presets is just what the doctor ordered. Create warm and contrastic matte effects for your photos.