Benefits of Choosing 'Rae Dunn' Font for Logos
Have you just started a brand, be it clothing or shoes, and now you want an illustrative font for the logo? Remember that it takes a lot of challenges to lead your brand to the top. Quality products surely top the chart but how you build your logo is something you cannot take lightly.

If you are not a pro graphic designer, you will have to invest a lot of time searching for that excellent font to avoid blunders. Many noteworthy brands attained popularity in the past because of excellent font selection. Sounds weird? However, it is the truth that we can't dismiss.
This blog post will demonstrate one meaningful font that you can pick for your brand logo if you have been tired of looking for one. It will be an intriguing ride, so do not switch anywhere else.
Why Brand Logo Font Should Be Chosen Wisely
Imagine what the Nike brand logo would look like if they had not used Futura's condensed font. The Granjon font used on the Gucci logo has made this brand extraordinary. Similarly, we have many other examples that depict how just one font has contributed a lot to the success of a brand.
A brand logo that is not evident won't get the utmost attention because the font letters talk about your brand if you have used it perfectly. You need to use a font in a way that the reader instantly predicts what your brand is about and what services you present. If you overlook these essential factors, success will be yours.
How 'Rae Dunn' Font is Good for Brand Logos
You might think it's a new font, but due to its characteristics, the Rae Dunn font can be worth considering for brand logos. Rae Dunn is a California-based designer who is living in San Francisco. It is a handwritten font that is free on a personal level featuring limited characteristics. However, the premium version is available for commercial platforms.
This script font comprises two different styles, including bold and regular. Amazingly, this font supports multiple languages, and the attractive letters of this extended font family make the brand logo outclass. However, the question is still why one should pick this font for the brand's logo when numerous other alternatives are available.
Below are a few benefits this font gives us if we opt for this font for our brand's logo.
1. It Looks Attractive
The first thing that people will notice about your brand is the logo. If the logo clicks them, they would love to know what your brand is about. However, if they get off vibes initially, they will likely not be interested in your brand. As they say, the first impression is powerful, so why not work hard on this first impression by picking the correct font?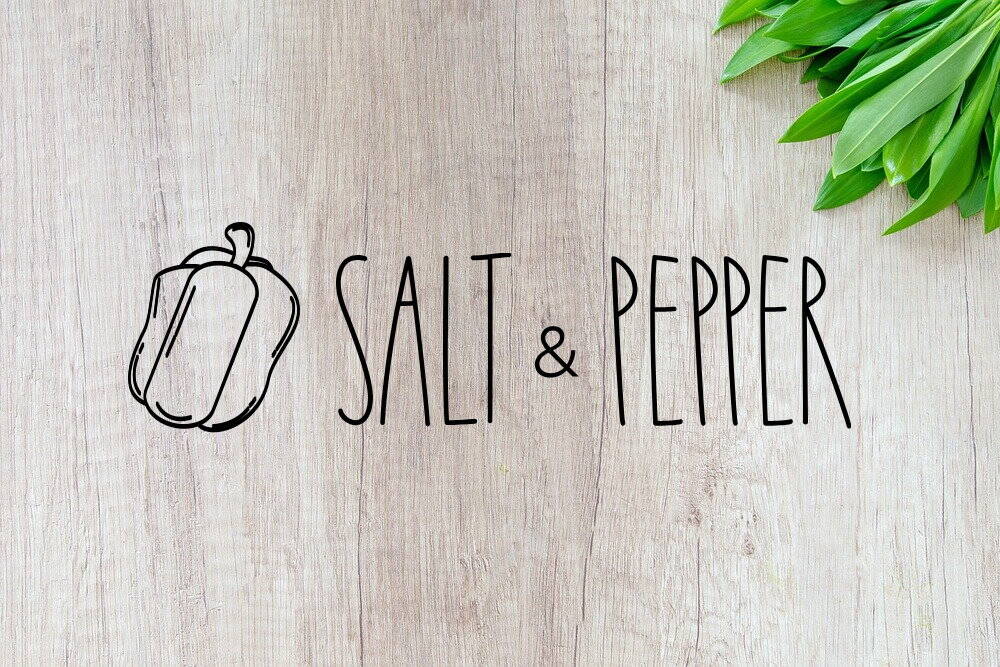 Rae Dunn is a tempting font family that knows how to satisfy customers. Handwritten fonts are always beautiful because they give another level of vibes that attracts people. It is the main reason why I suggest you use this font if you are about to start your brand.
2. It Has Clear Letters
The logo must be legible so everyone gets it, even from a distance. If the logo is not understandable, people will never be interested in your brand. A clear logo can only be attained by choosing the correct font, which comes with practice. The Rae Dunn font is best for legibility because it has a clear set of letters with perfect spacing.
It doesn't matter which brand you are running; you can go along with this font for every niche, which is the beauty of this font.
3. Free for Personal Use
If you haven't used this font before and have no idea how this font will look on your brand logo, you can use the free version for the experiment. Though the free version doesn't contain all the features yet, it will give you a vision of whether to pick this font or not. Once you are contented, you can purchase the premium version available at a limited cost.
You can download the free version from different sites.
4. It Supports Many Languages
What can be better than choosing a font that supports multiple characters so your content can reach across the globe and more traffic will come your way? You cannot find this feature in every font, so if you get it, avail yourself of it. This font allows you to make your brand go on an international level.
Hence, you can use any character without any doubt on the logo if you want to seize the utmost attention. It is the most significant reason why this font should be on the top list for your brand's logo.
5. A Unique Font
Everyone wants to use an extraordinary font that is not easily obtainable, and not every designer has used it before. Regarding creativity and uniqueness, Rae font comes at the number 1 spot. Once you use this font on the logo, the results will be totally unexpected and beyond your expectations.
This font is unique because it is a hand-written font, and such fonts are not created by taking inspiration. Think differently and make your logo stand out by using a different kind of easily distinguishable font.
The Great 'Rae Dunn' Fonts
If you pick a free Rae Dunn font, remember that you will never attain maximum benefit because they are often restricted to use in a particular place. However, we have a list of some flawless Rae Dunn fonts that might cost you, but they can make your design fantastic. Let's check them below.
1. Skinny Farmhouse Font
This font is best for creating wood signs. The characters and letters of this font are tall, so you will never complain about the legibility score. It is the best Rae Dunn font that is free only on a personal level. For further use, spend some amount and get full control.
2. Backroads Font
Another tall script font is Backroad, handwritten, so you can never doubt its uniqueness. You can easily print this font on different shirts with any special message, different websites, branding platforms, greeting cards, quotations, and many others.
3. Shiplap Font
It is a san-serif font with a cute set of characters and a neat design. Wherever you use this font, you can easily make the context or design worth appreciating. Using it on text logos would be a great decision because not only is it attractive, but it is also easily readable.
4. Apple Butter Font
You won't find all the characters in this font, yet you should try it once because this handwritten font is tall, beautiful, and clearly visible. You might have noticed this font in your everyday life because this simple font is a go-to font for different designers.
5. Prior Engagement Font
Do you want something soft, tall, and impressive? Download the prior engagement font and once you are satisfied, switch to the premium version and enjoy all the features. This font is highly employed in branding platforms. This brush script font gives you a vintage and contemporary look and is easily distinguished. Hence, it is attainable both for old-school and modern looks.
Is 'Rae Dunn' Font Worth Using?
Establishing your brand in the competitive market is not a matter of seconds or days. It is a huge responsibility, and each factor needs to be checked and examined carefully because your single blunder can cost you. Everything should be done carefully, from high-quality products to branding and logo creation, to bring something different and pre-eminent.
Many fonts depict your brand's personality, and inarguably Rae Dunn is one of them. That's why it can give you a lot of benefits if you plan to use it on the logo. This handwritten font is alluring, understandable, tall, well-perceived, and what not.
You can go with it without thinking twice about the design, logo, and branding. Go through all the benefits of this font given above, and you will know why it should be your next target if you are creating a site or building a brand sooner or later.
Published by
decolore
Thanks for being a part of this beautiful blog. Hours spent to create this web space to our visitors as much useful as we can. We're living with a pace of life and build beneficial collections related to graphic and web design. Here we come up with premium and free collections like mockups, backgrounds, fonts, wordpress themes, branding, inspiration, tutorials and informative articles for professional designers and beginners. Go ahead and let's be a partners! View all posts by decolore