The line art is not a new trend, but it is an amazing creative designs which getting a popularity and going well in all design projects.
This time we have gathered a collection of more as 20 beautiful minimalist line art illustrations for your creative projects. Use them in your digital, web or print designs and you will get an excellent results. Enjoy the magic of line art!
You may also like:
---
Free Lineart Abstract Vector Illustrations (AI, EPS)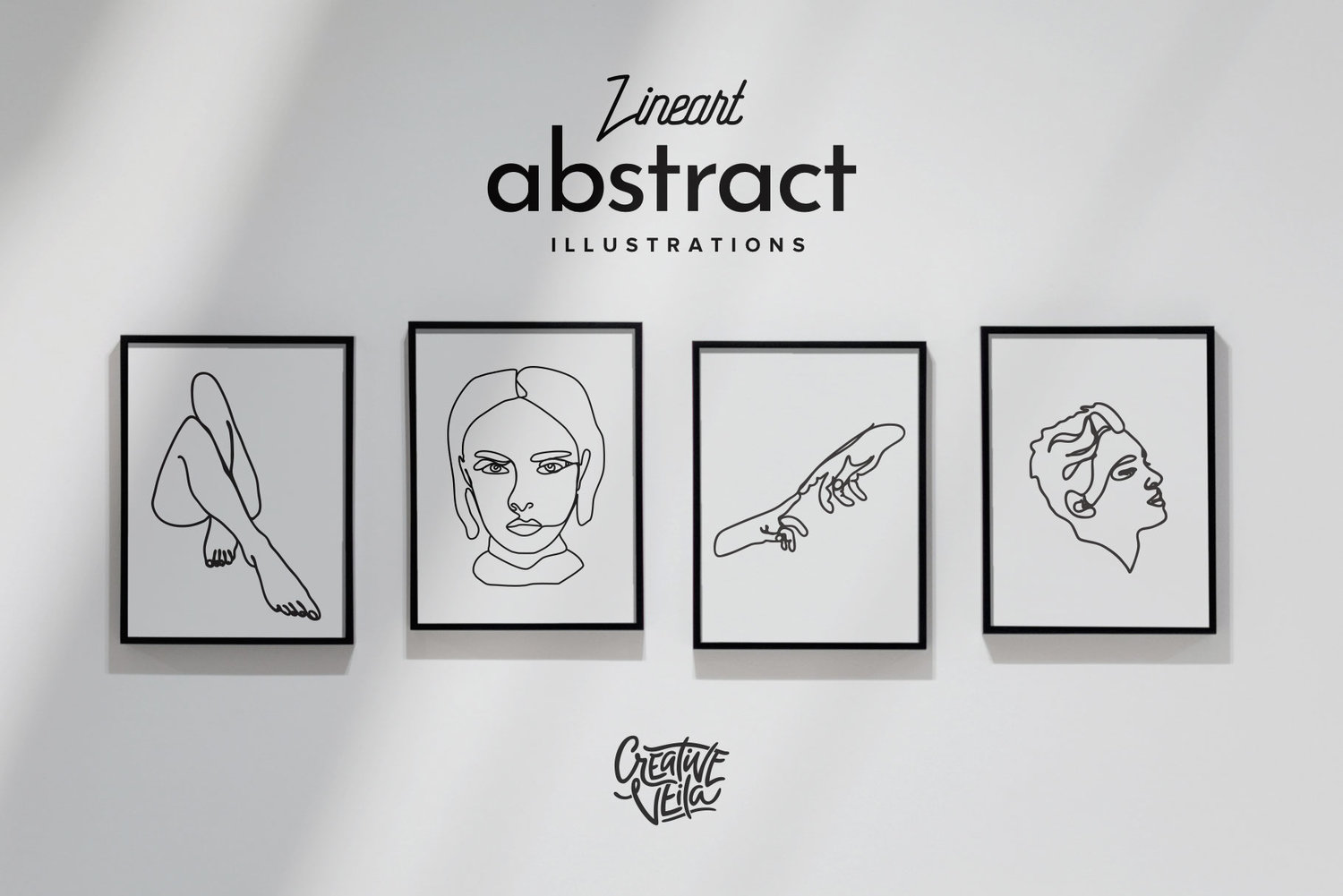 One-line vector illustrations are definitely trending today, and this kind of popularity can't be ignored. You can see them everywhere from packaging and tattoo design to logo templates and branding elements.
Jasmine Flowers Line Art Ornate Elements (AI, EPS, SVG, JPG, PNG)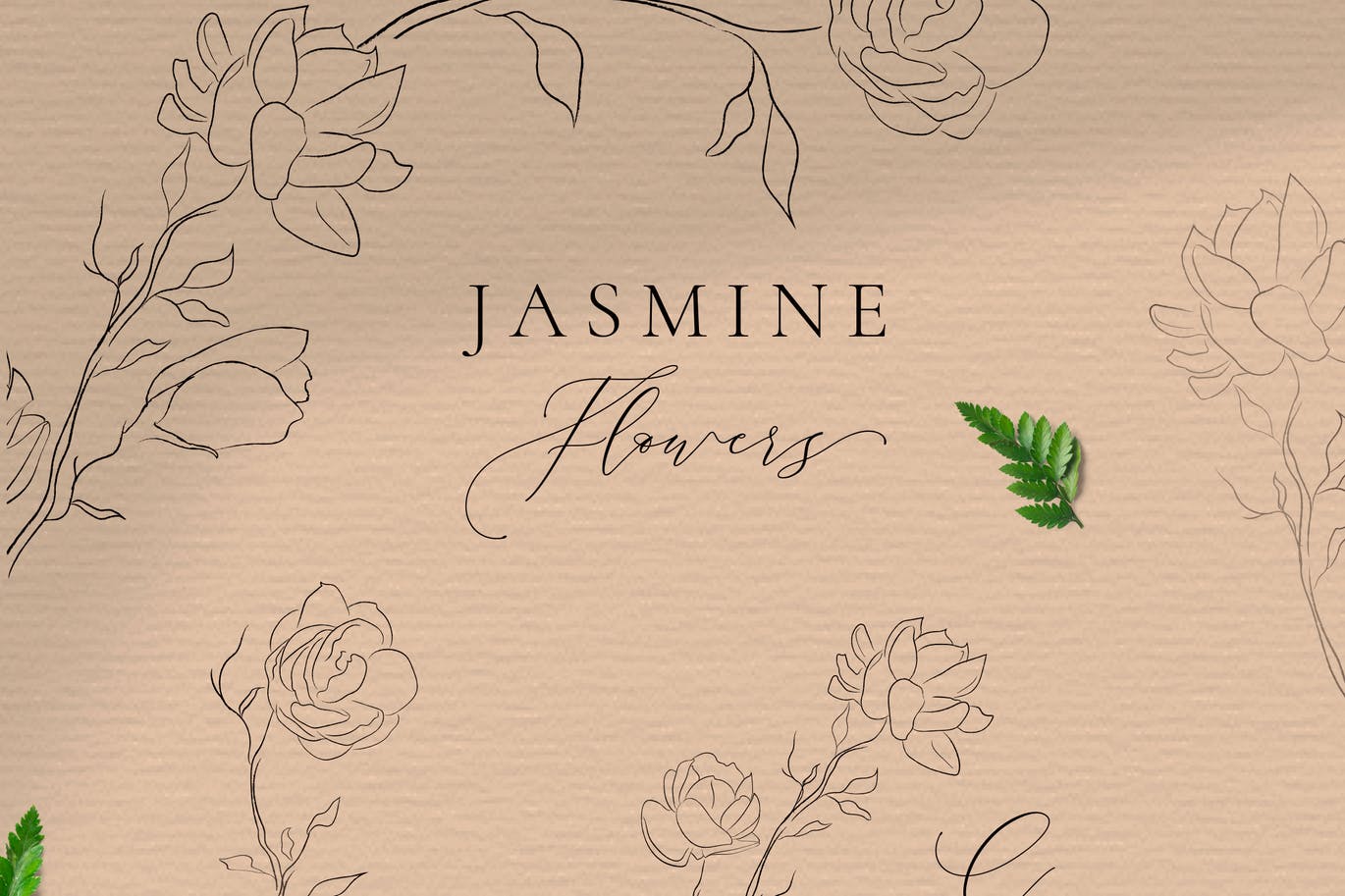 Elegant set of line drawing delicate wreaths and floral frames illustrations with jasmine flowers. All the elements are fully editable (through Adobe Illustrator). You can also easily change the colors and size to suit your projects perfectly!
Floral Vector Line Art (EPS, SVG, PNG)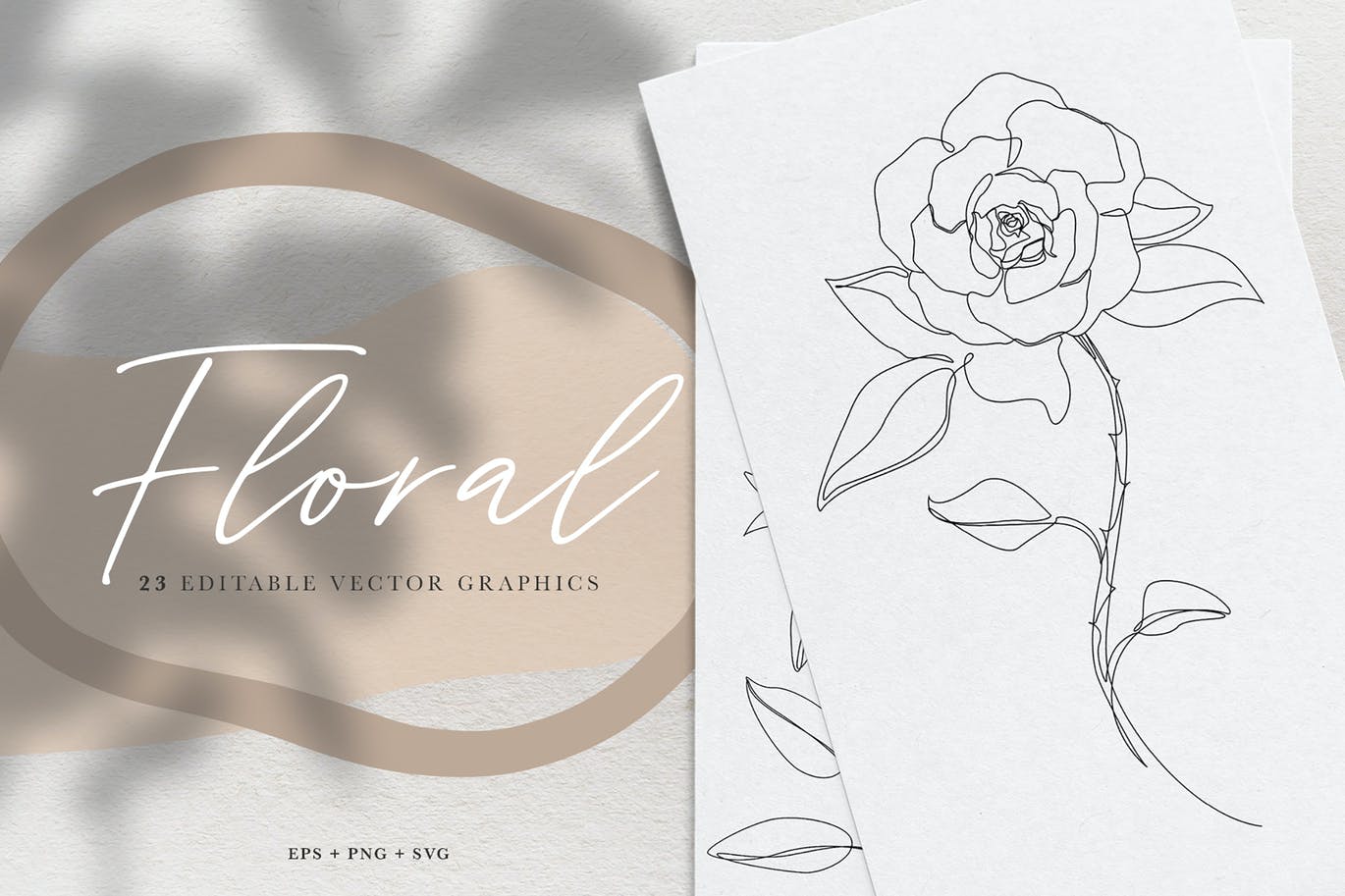 Ideal graphic for logo, posters, wall art, branding, packaging, magazines, book cover, cosmetics, makeup business, social media, greeting cards, flyer, banner, web header, collages, scrapbooking, craft projects, blogs, postcard and etc.
Line Art Botanical Vector Elements (AI, EPS, SVG, PDF, PNG)
Handcrafted line art botanical floral graphic elements in vector formats. Perfect to use for many purposes: wedding stationery, branding project, social media, patterns, fabric, packaging, blogs, and for any digital and printing media.
Line Art and Illustrations (AI, PSD, PNG)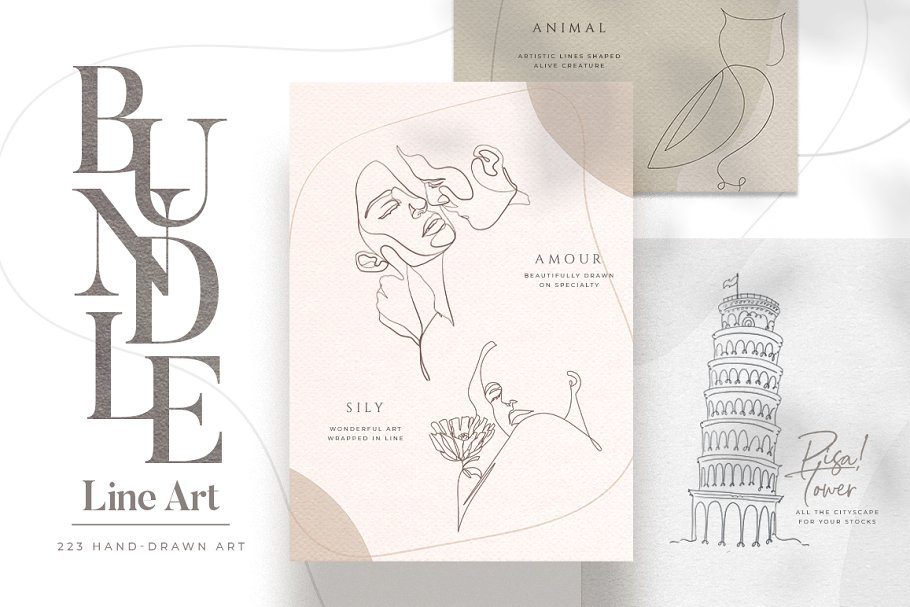 Get inspired by wonderful creatures, landscape, iconic places and anything around make us decide to deliver this bundle of art in a minimalist way. Each of line is hand-drawn uniquely that will definitely fit to shape you brand, and project identity like none else.
Olive Branch Watercolor & Line Art (EPS, PNG)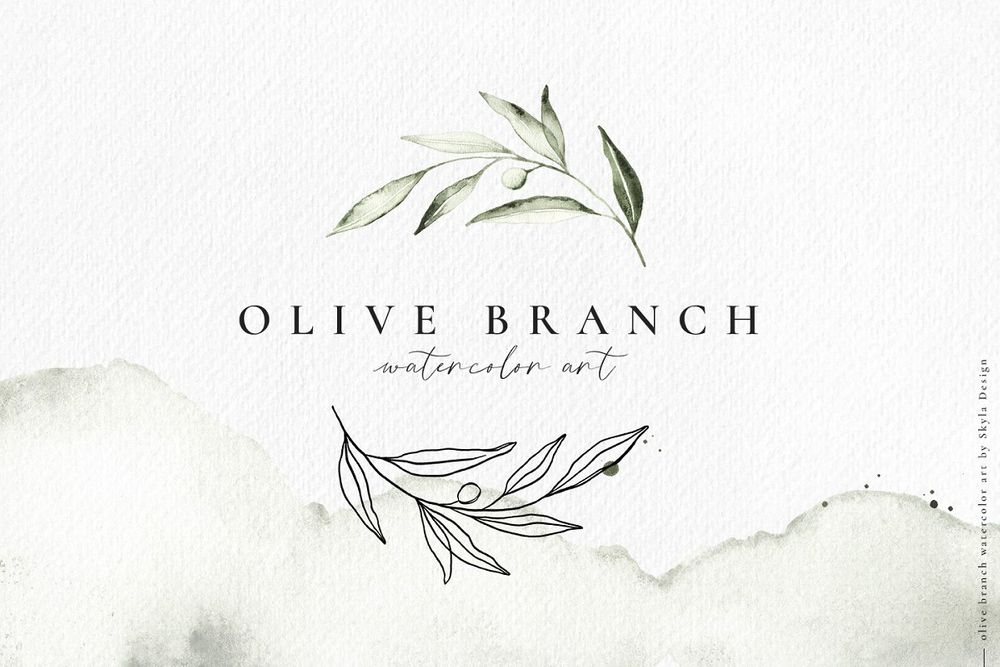 A beautiful collection of watercolor olive branches and line art. Combine the elements to create dreamy, delicate designs for weddings, mood boards, Instagram posts, magazines, & any other lovely projects.
Flower Line Art – Peony Illustration (EPS, JPG, PNG)
Peonies symbolize romance and prosperity. Their feminine blooms are perfect to use as elegant illustration design clipart. Digital peonies are also the best way to keep them last throughout the year. You may use them for your own wedding, decoration, website, icons, logo, packaging etc.
Figara: Line Drawings & Illustration (AI, EPS, SVG, PDF, PNG)
Elegant and minimal one-line drawings and sketches. Each sketch was carefully drawn by hand, with drawings of people, flowers, plants, women, men, faces & animals.
Minimalist Botanical Line Sketches (AI, EPS, PDF, JPG, PNG)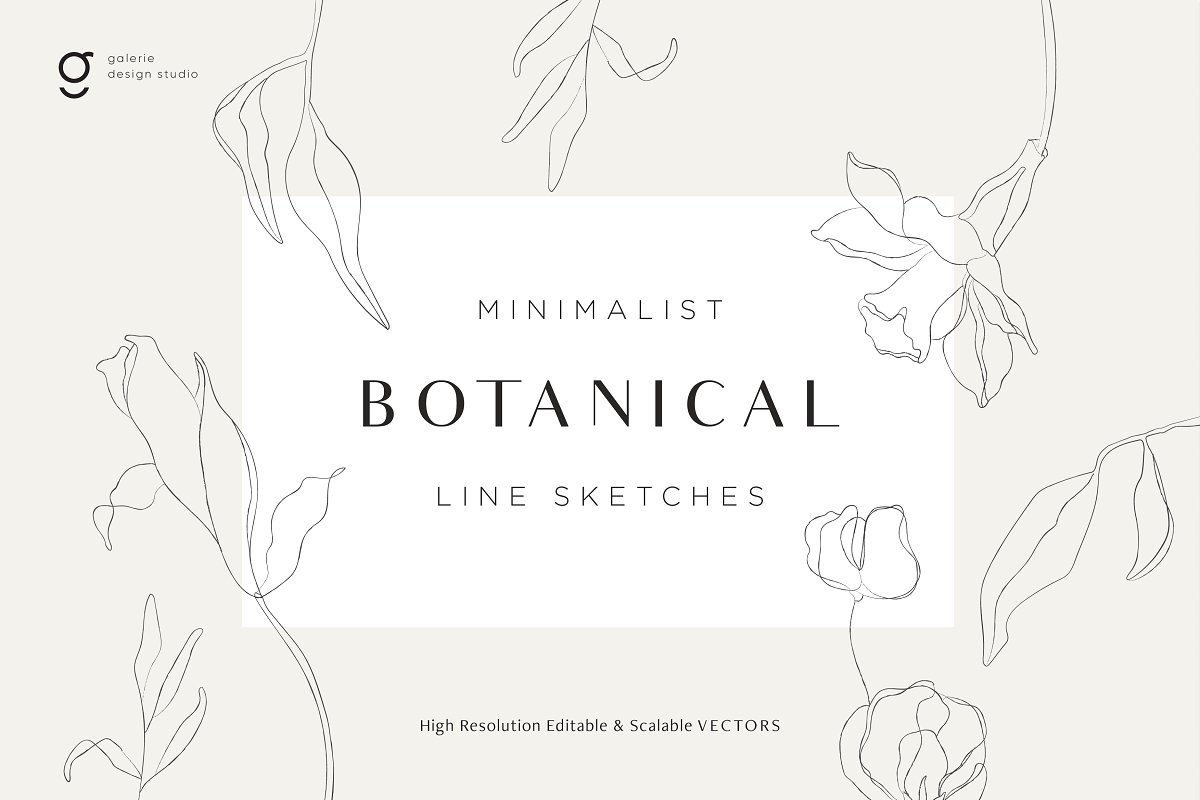 Create your own art prints, portraits, wedding/brand stationery or patterns with these beautiful, timeless & minimal botanical line sketches. Add colors and backgrounds or combine these cohesive illustrations to create elegant wallpapers or textiles. The illustrations are vector, scalable, editable and high-resolution for both web and print use.
Botanical Line Illustrations Vol.1 (AI, EPS, PNG)
Inspired by nature. These illustrations can be used for stationery, logos, branding, invitations, cards, posters, prints, mood boards, Instagram posts and more.
Sily – Line Art female Portraits (AI, EPS, PSD, JPG, PNG)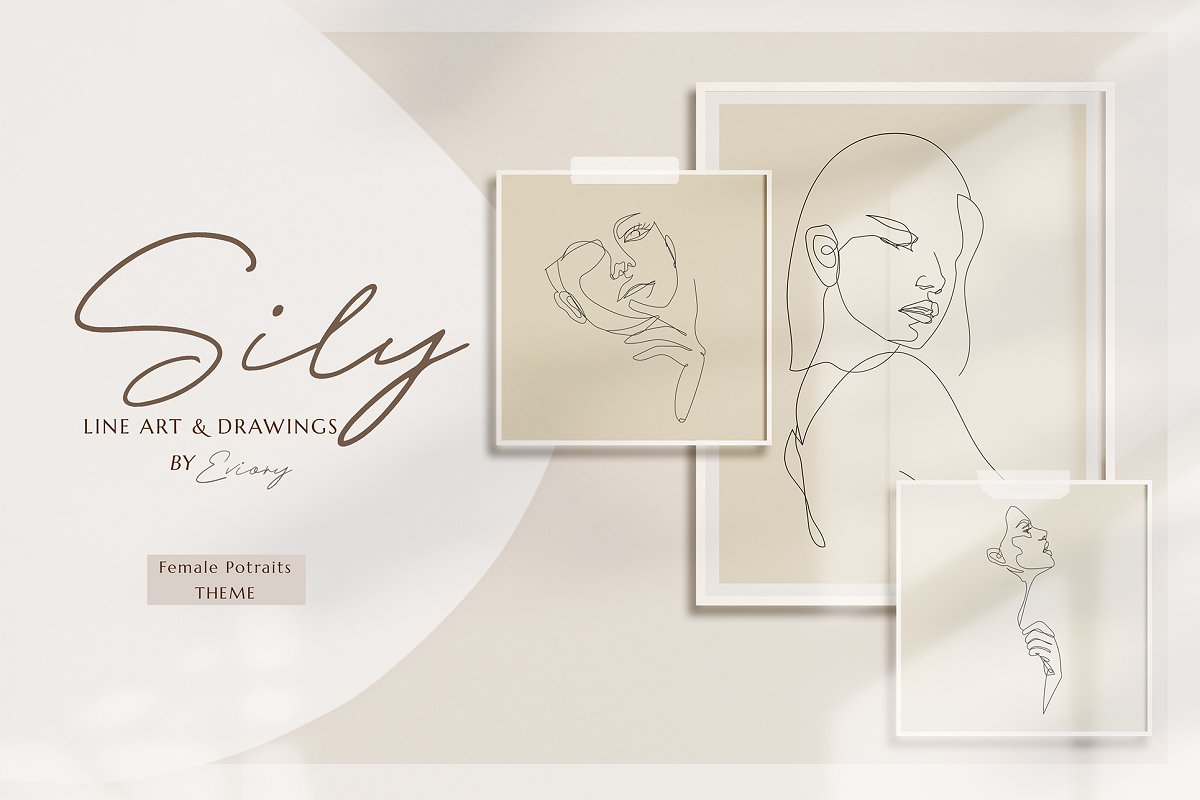 Here are a one of the masterpiece to complete your project in the most artistic way. Hand-drawn and unique line art set.
Motherhood Line Art Illustrations (EPS, JPG, PNG)
Elegant & simple illustrations. The organic line art. Modern, stylish, minimal.
Line Drawing Delicate Flowers (AI, EPS, SVG, PDF, JPG, PNG)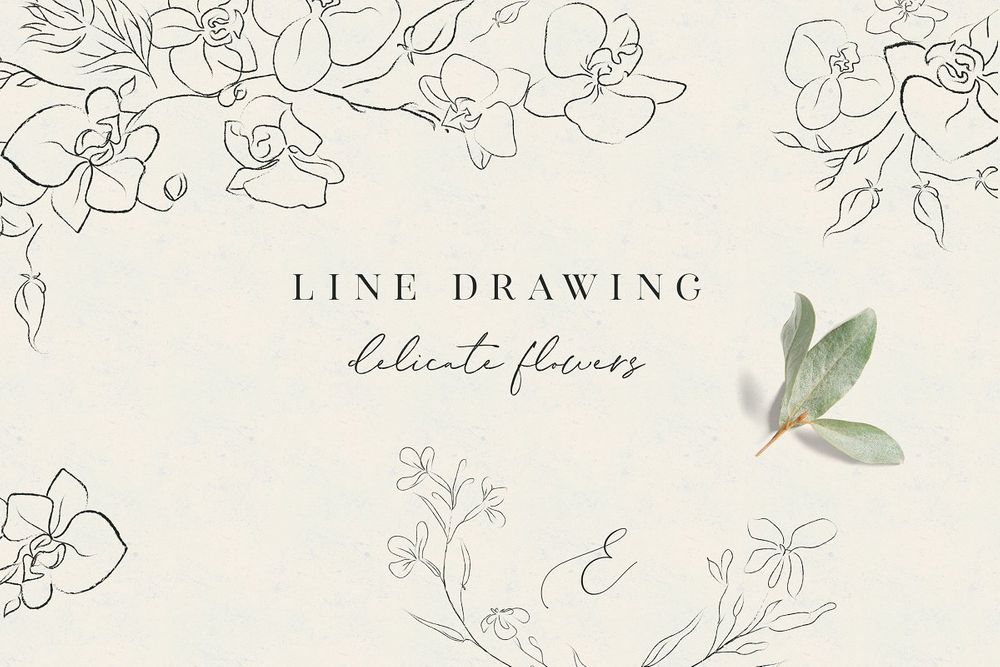 This set of line drawing delicate orchid flowers illustrations includes 11 elements ~ flowers, wreaths and frames.
Abstract Female Figure Line Art (SVG, JPG, PNG)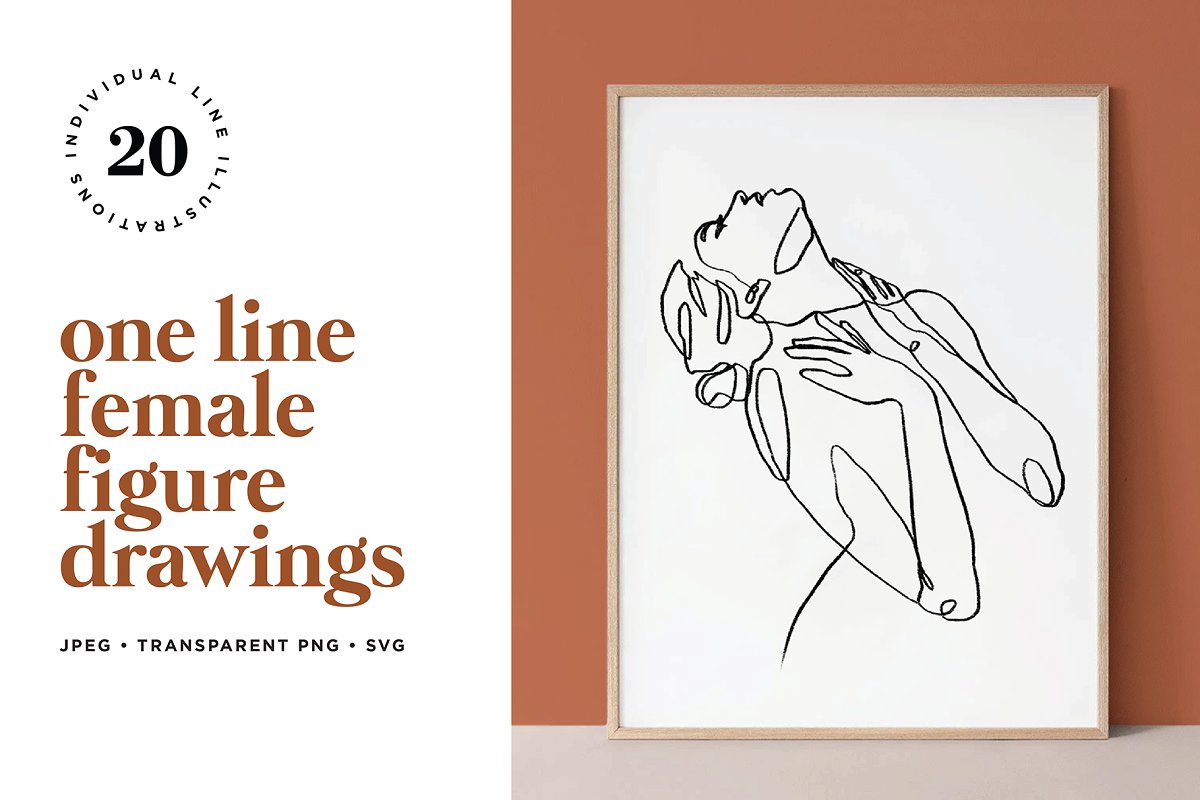 This collection consists of hand-drawn one line female figure drawings that are suitable for various types of projects such as mockups, logo and branding, packaging design, web design, advertising, social media graphics, wall art, tattoo design, and print.
Line Art Illustration (AI, EPS, PNG)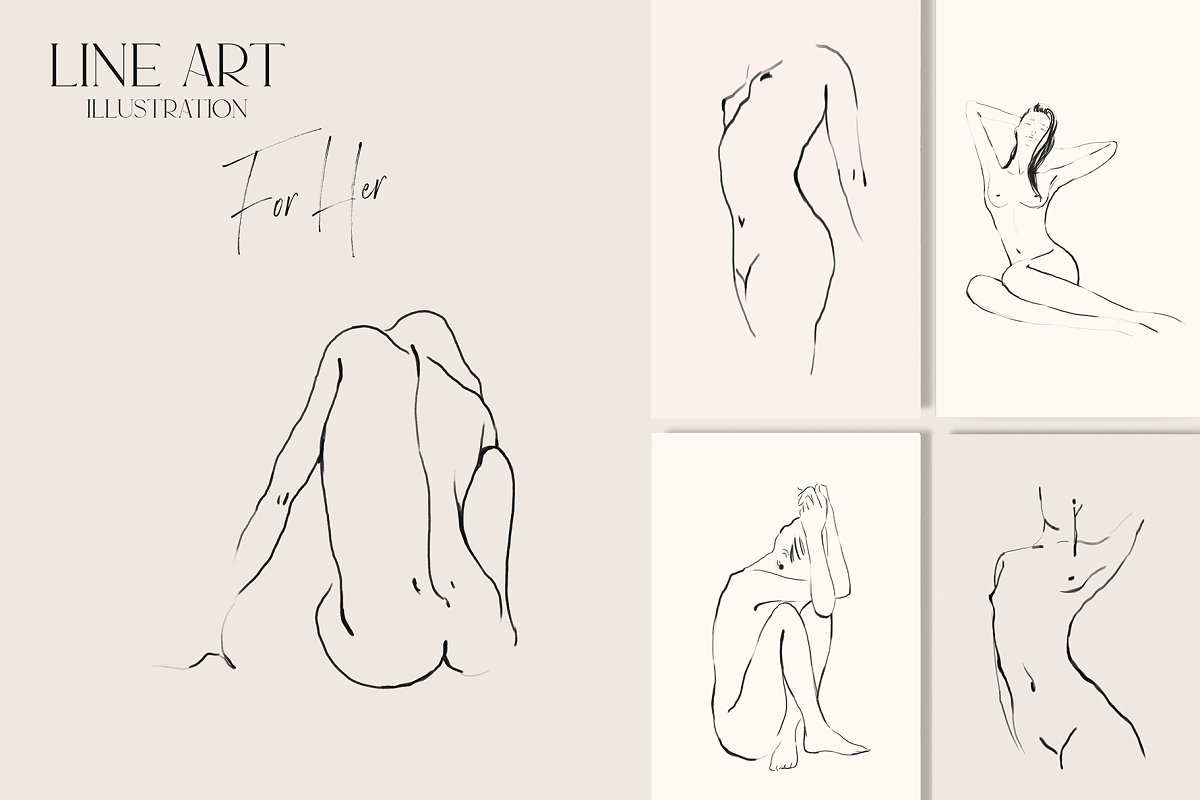 It is a modern design set that includes pencil sketches of female images, figures, as well as fashion illustrations that are perfect for creating the design of female brands, packaging of cosmetic products and creating a logo design,home decor, modern and elegant art projects, greeting cards and much more.
Hands Line Drawings (AI, EPS, SVG, PDF, PNG)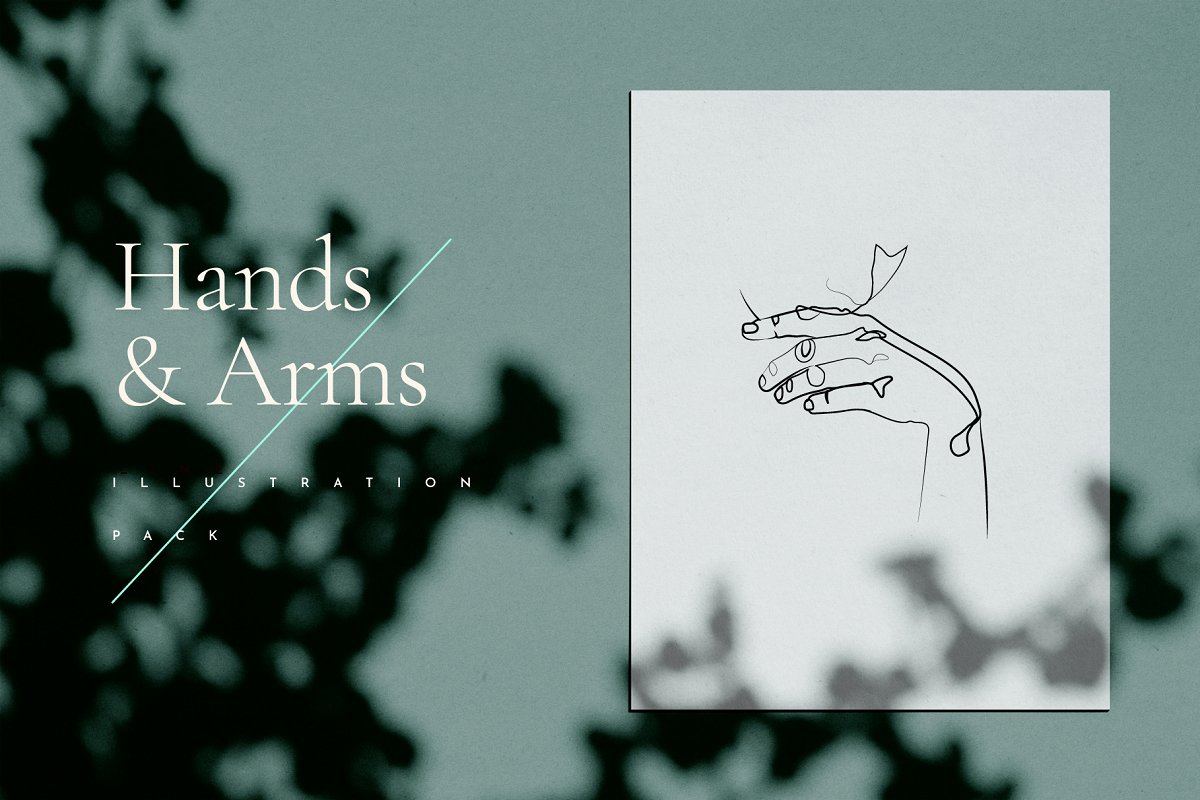 Crafted with care the line drawings of hands are elegant and minimal – these continuous line drawings are perfect for web design, branding, advertising, social media, prints etc.
Modern One Line Floral Drawings (AI, EPS, PNG)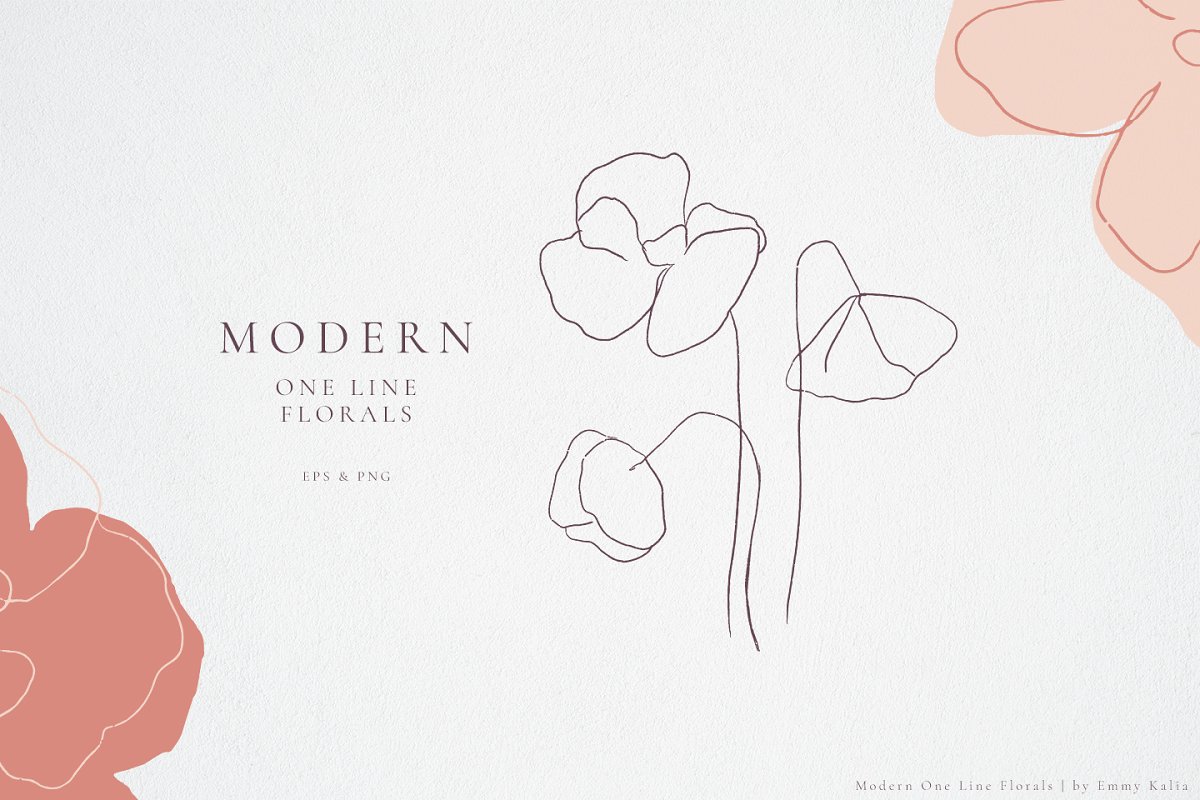 These elegant one line floral drawings are ready to use to design your own branding, invites, logo's, greeting cards posters and wall art designs. Use these beautiful, abstract flowers to add a modern look to your wedding invitations, fine art, stationery or any other project.
Woman's Body. Line Art Collection (AI, EPS, SVG, JPG, PNG)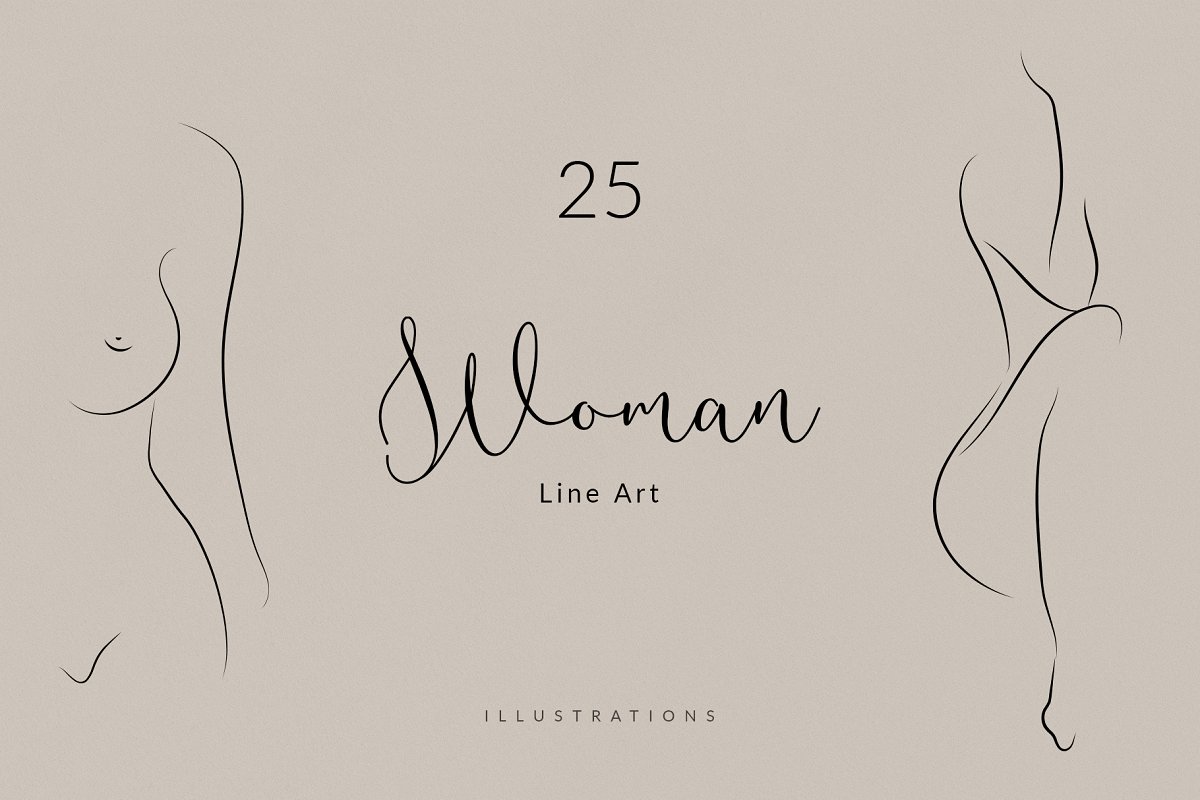 25 line art illustrations – woman. All designs are available in vector and png with transparent background and can be used for print and web design. The designs are ready to use so you can get to creating immediately.
Continuous Line Drawing Illustration (AI, SVG, PDF, PNG)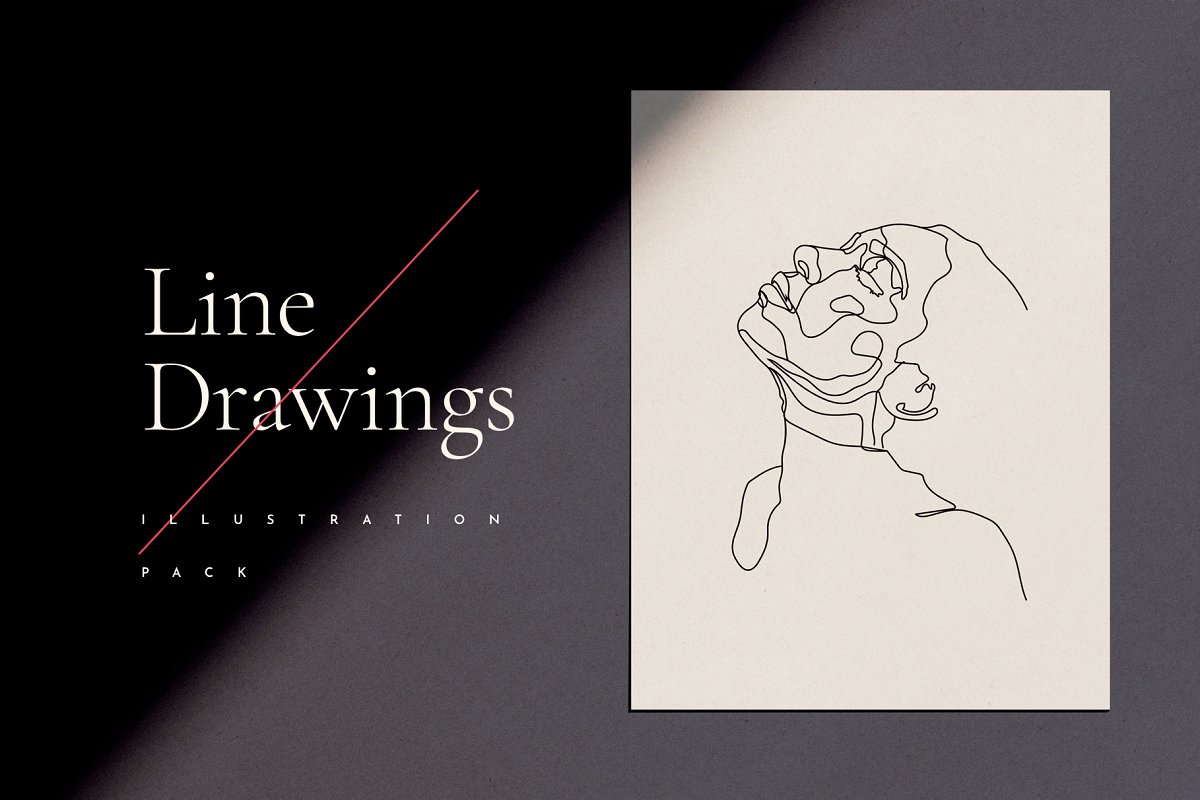 Hand-drawn and crafted with care – these continuous line drawings of female faces are perfect for web design, branding, advertising, social media, prints etc.
Line Art Illustrations (AI, EPS, JPG, PNG)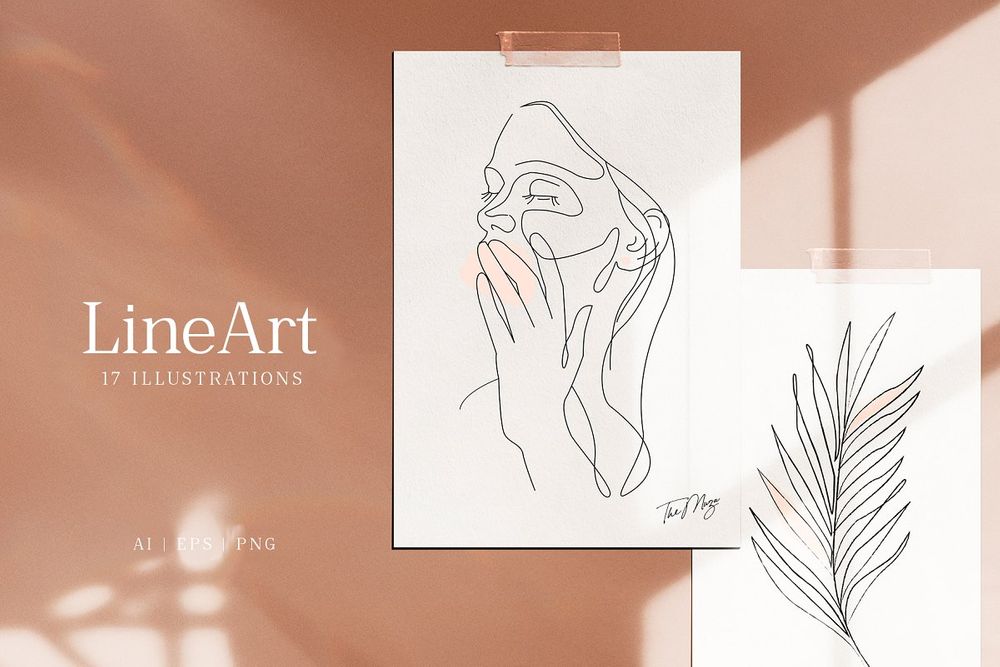 This collection includes tropical plants, hand drawn female silhouettes, hands and other elements.
Handmade Elements (PNG)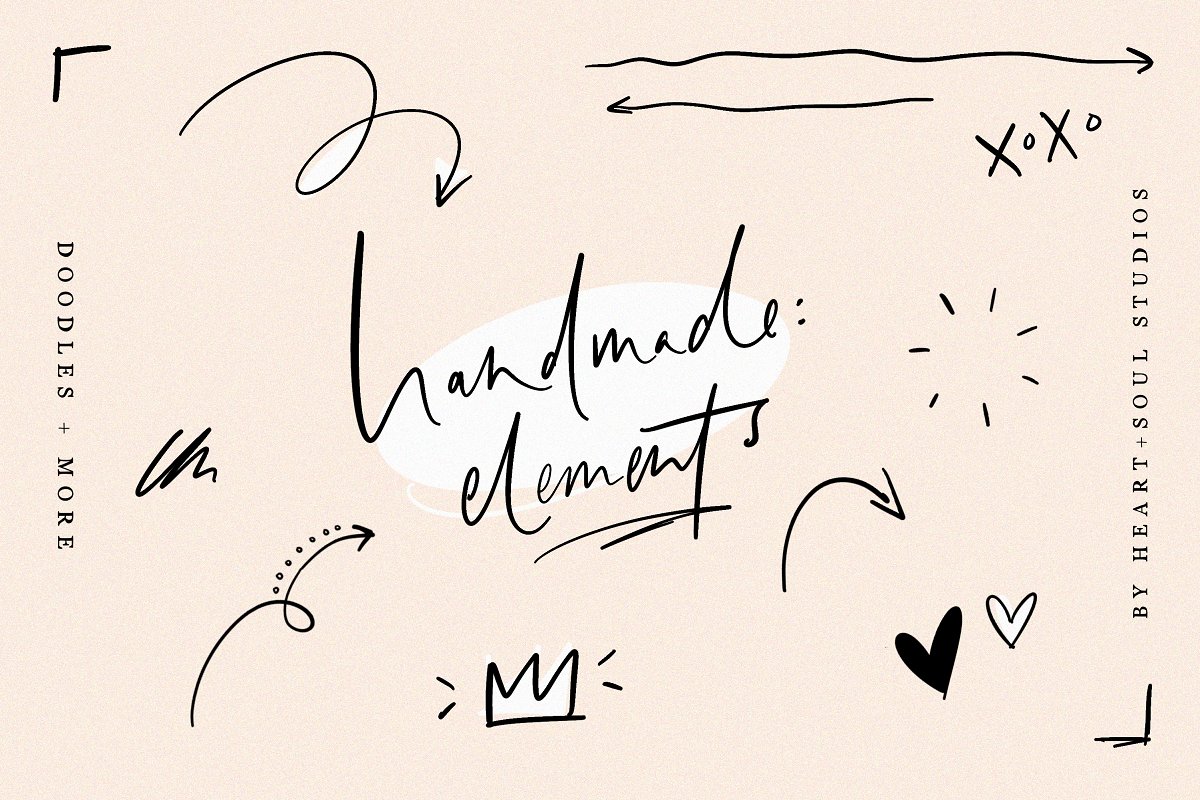 Inspired by simplicity and kindness, handmade elements is a collection of over 50 minimalistic illustrations, crafted to add a personal touch to creative projects.
---
Credit to: rawpixel.com