Gradient generators are an attractive tools if you want to create the colour compositions for your graphic or web design.
The gradients come back in 2019 and they are still very popular in the designing world. Using a gradient in a simple clean design is pretty gorgeous. you can apply them in many places like buttons, labels, top bars and etc.
Many famous companies like Instagram are now using gradient effects in their icons and logos. gradients are much more attractive than simple colors. Before you have using these generators you need to have some skills at color theory.

Here we have gathered top 10 gradient generators and libraries out there to make your job easier. By using these gradient tools you can generate gradients in many formats you want, you can use them in your designs and CSS. Enjoy!
Let's go to the list of colour gradient tools.
1. uiGradients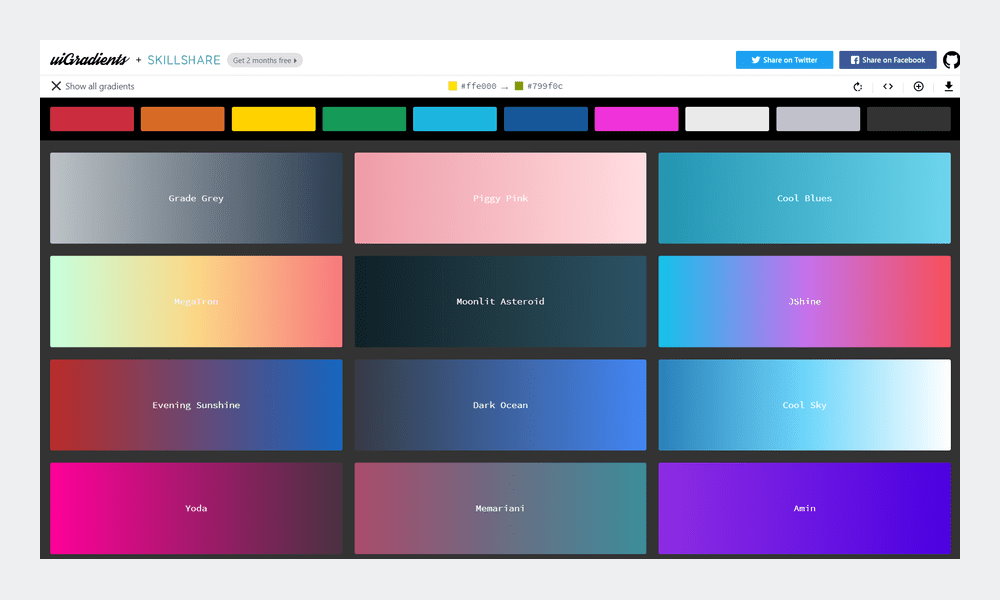 uiGradients is an comprehensive handpicked collection of beautiful color gradients for designers and developers.
2. Color Gradient Generator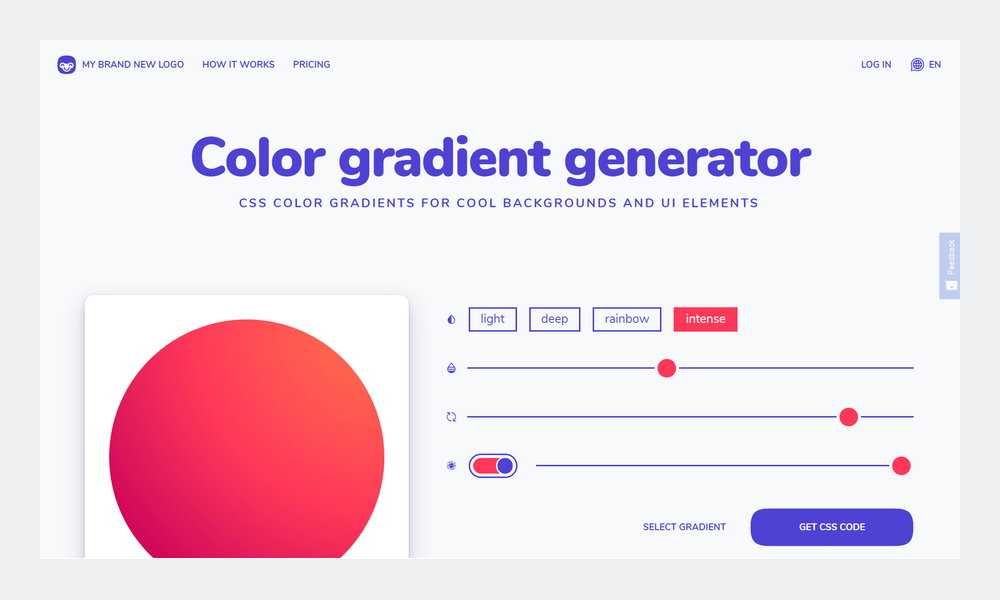 Totally free to use logo and background gradients generator tool to simply create unlimited color compositions without any hastle.
3. Gradient.png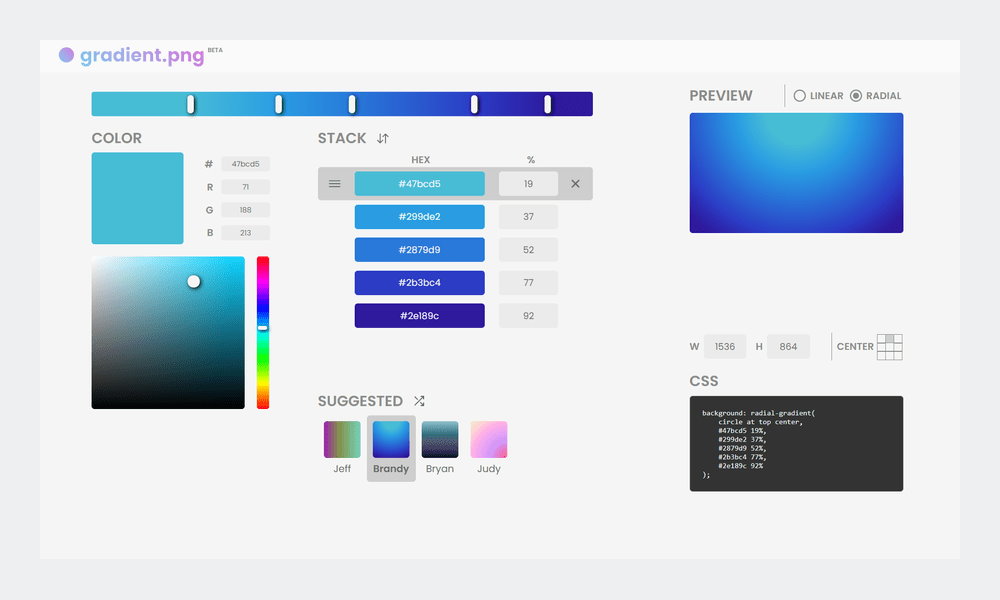 Free gradient image generator tool for your color needs. You can create unlimited color compositions easily.
4. CSS Gradient Generator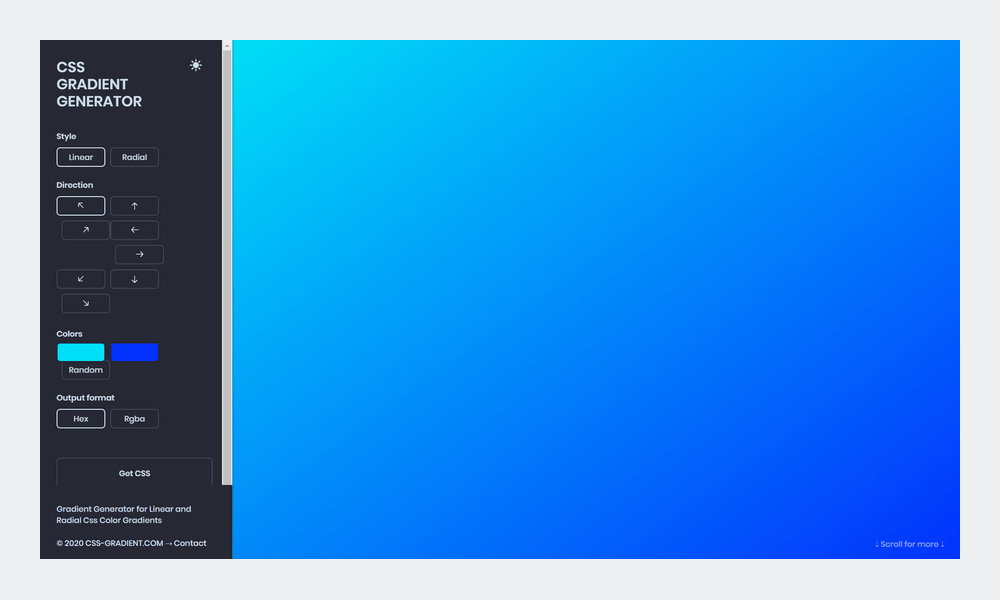 Free gradient generator to create linear and radial css color gradients.
5. Gradient Generator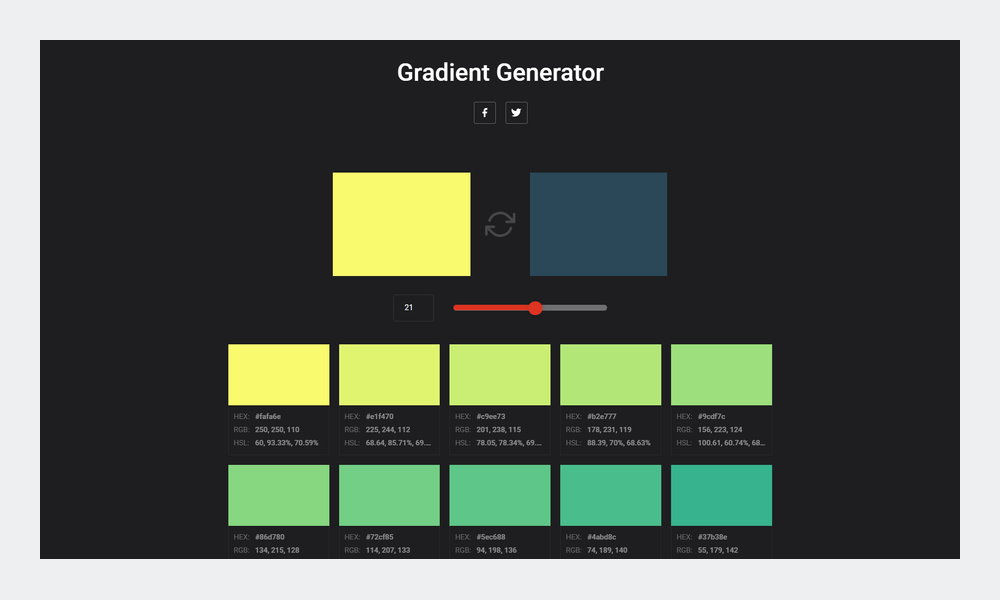 This awesome tool is used to generate a gradual change in the color gradient from one color to another, essentially leaving the user with a result of many different in-between colors of the blend.
6. Hypercolor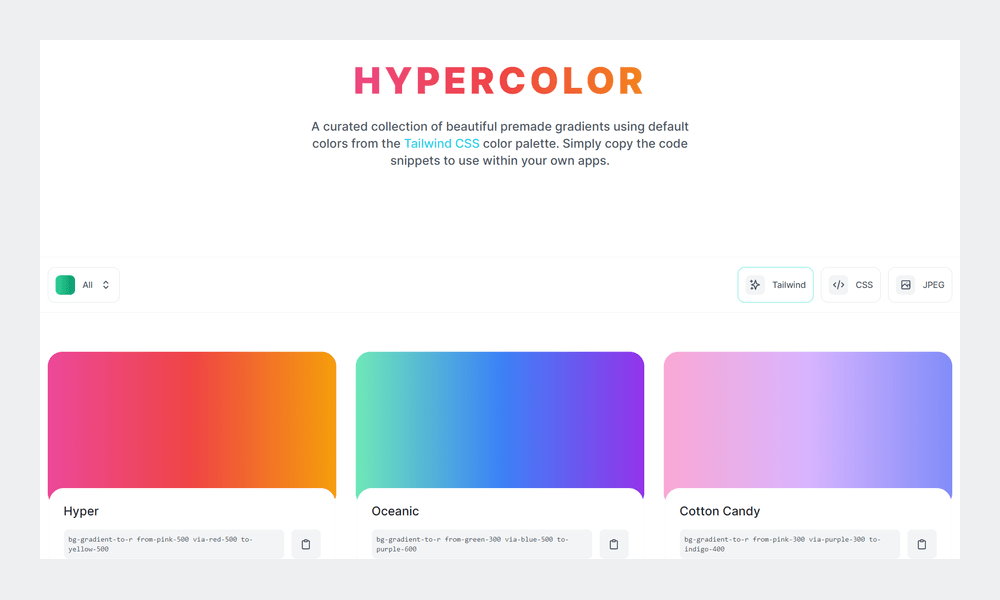 A curated collection of beautiful premade gradients using default colors from the Tailwind CSS color palette. Simply copy the code snippets to use within your own apps.
7. Gradients Guru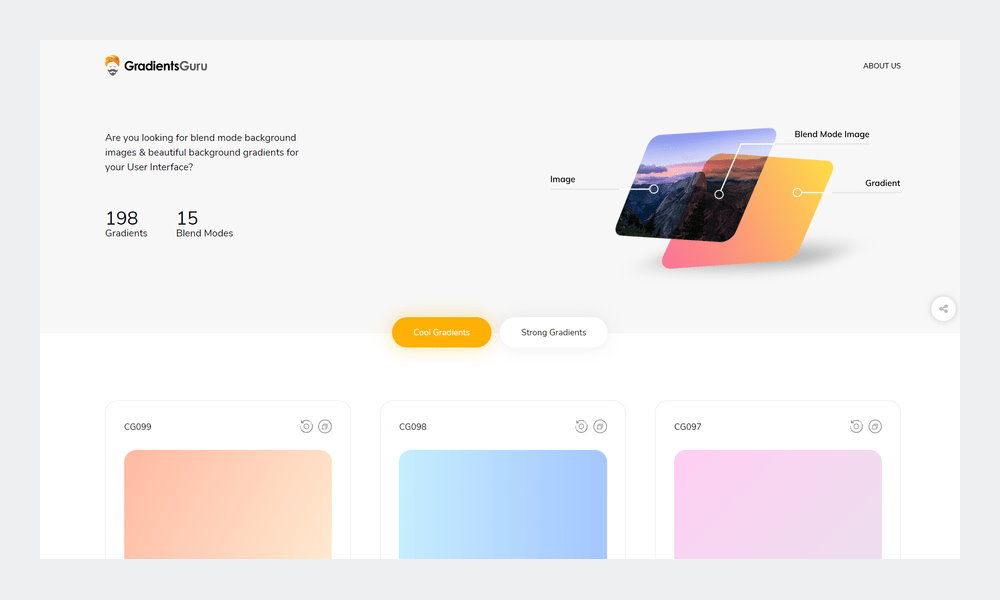 Blend mode background images & beautiful background gradients for your User Interface.
8. Gradienty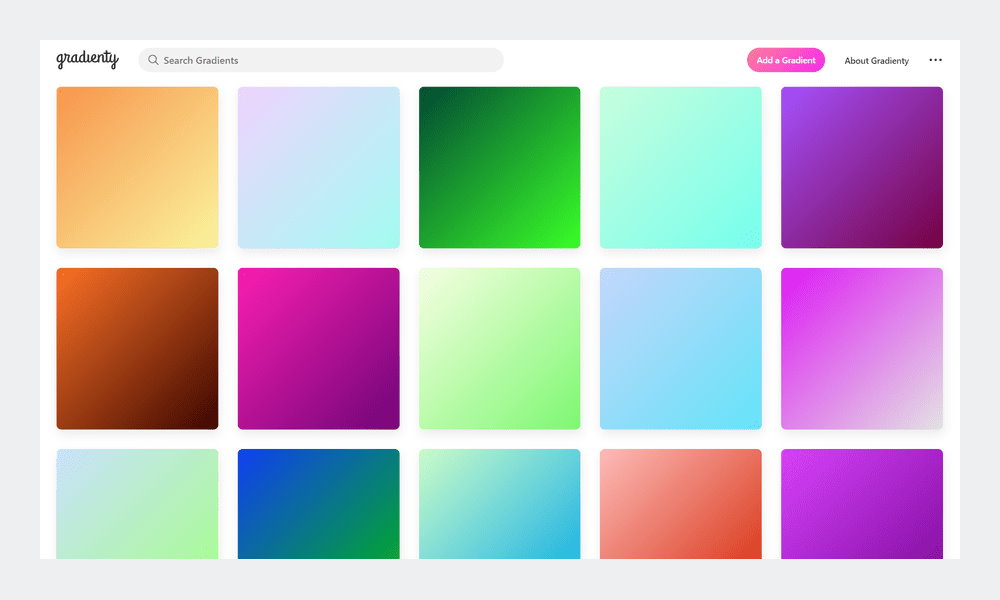 Updated every hour is a free color tool who are created by visitors like you.
9. Online Gradient Generator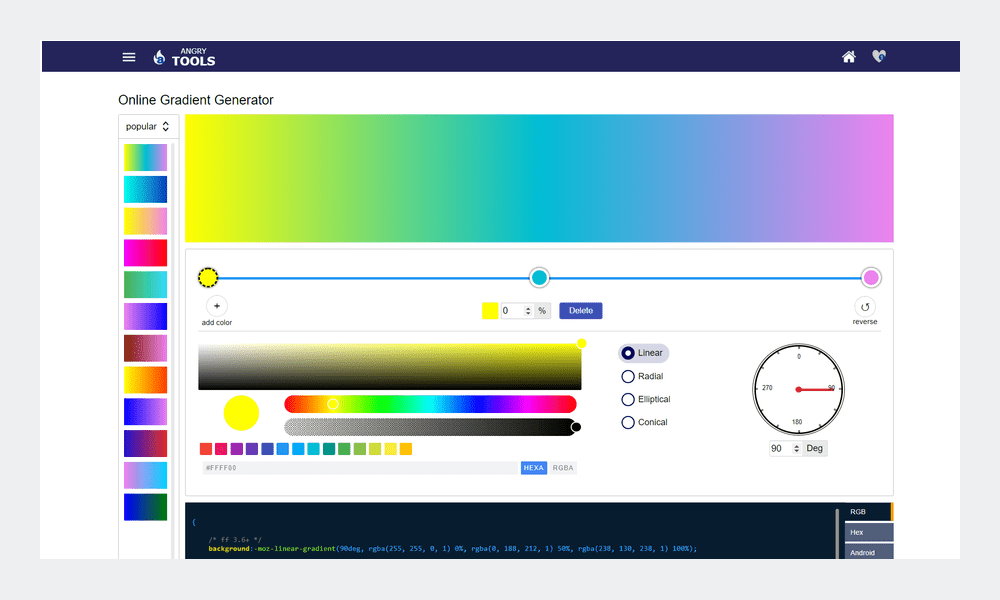 An easy and effective tool that generates random colors and gradients to help designers put together unique and striking color palettes.
10. Gradient Generator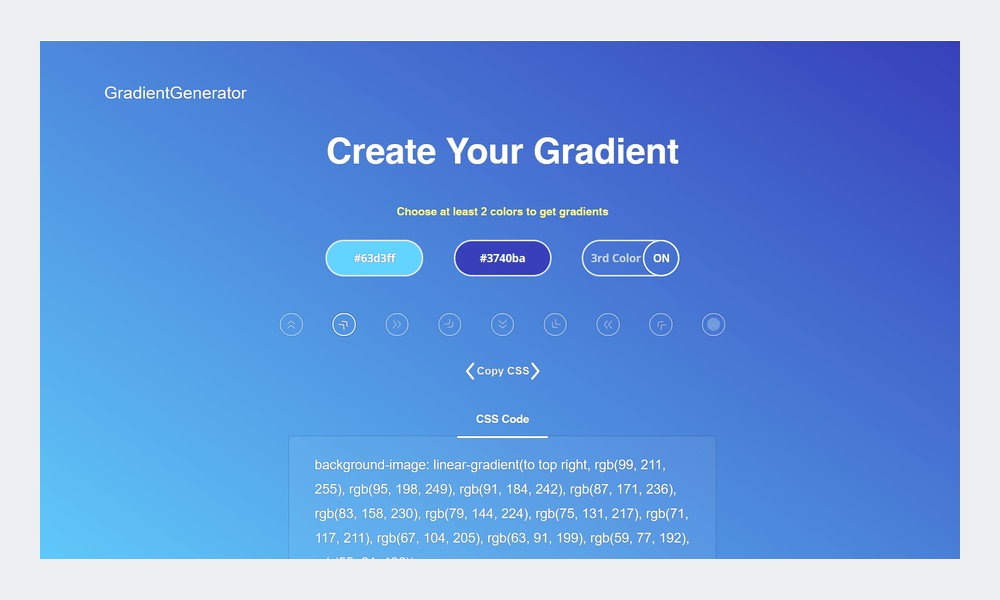 This super cool tool generates CSS gradient code using an easy to use graphical interface. It supports different options from simple linear to complex radial gradients.
Featured image by freepik.com