18+ Cool Free and Premium Dripping / Slime Fonts
Do you making an interesting design and search for exclusive fonts for it? Here we have gathered a bunch of dripping and slime fonts to make the typography style improbable.
One of the features of these fonts is the leaking style they have. When using these fonts you don't need to customize the font anymore. In case you are looking to have some creativity and fun in designing Halloween posters, advertisement banners, and flyers, Slime Fonts are one of the best options. Enjoy.
You may also like:
---
Scary Zombie Monster Halloween font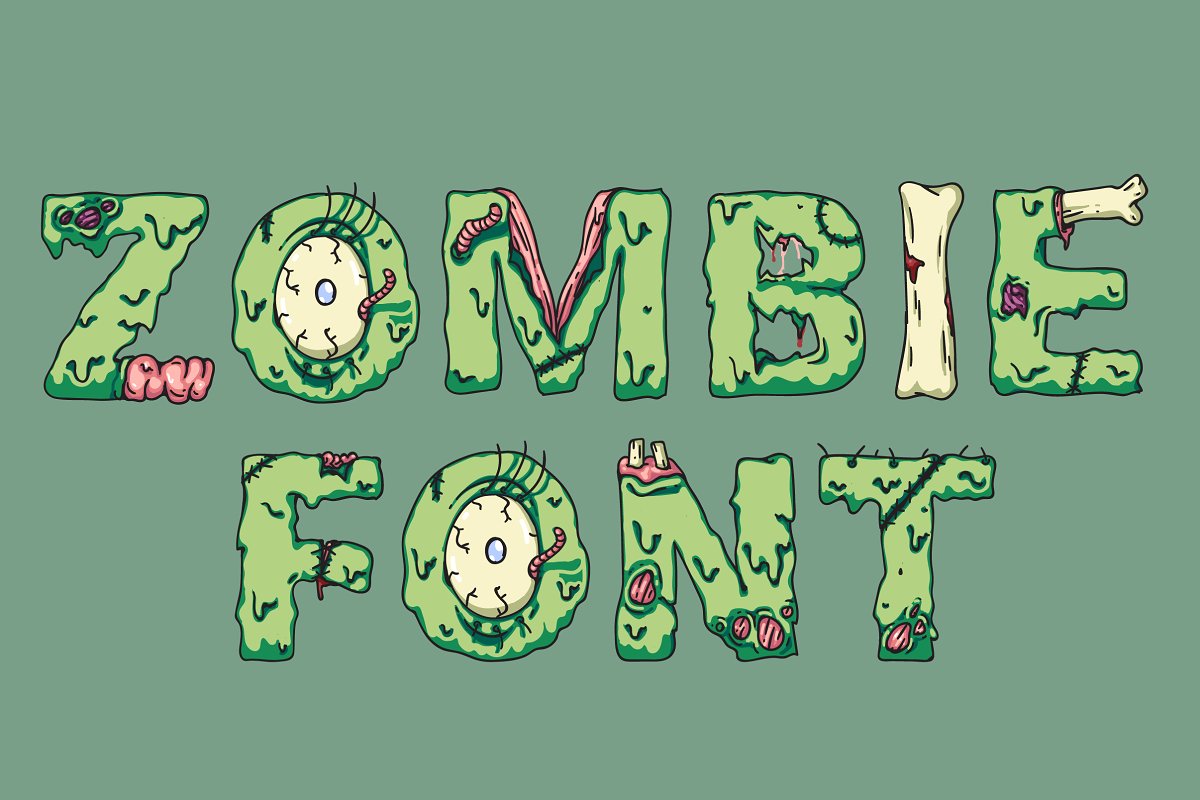 Cool scary font for halloween party. This is what are you looking for If you need zombie style font or halloween font or monster style font. Very scary monster letters for all your projects.
Info / Download Source
Scurd Font
This dripping font can create a fun look and it can be used for different concept designs like scary, fun, serious or even mystical.
Info / Download Source
It Lives in the Swamp BRK Font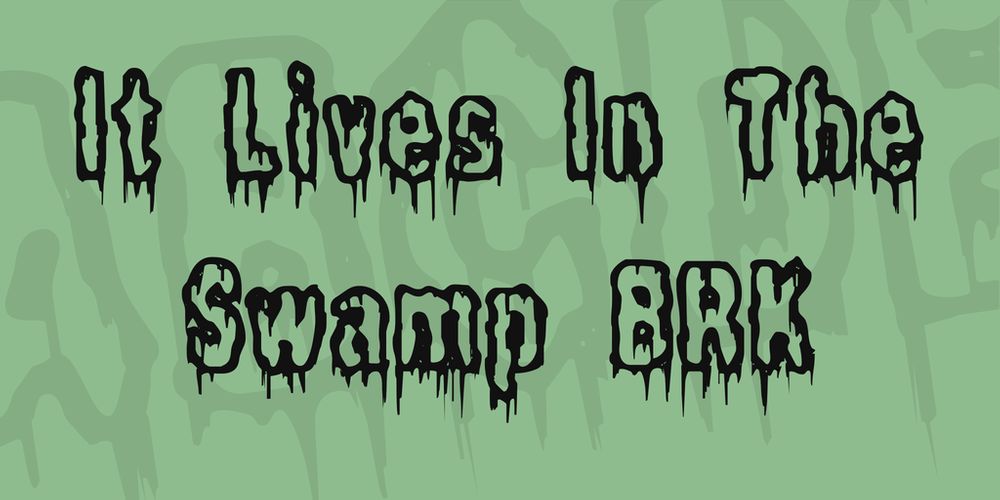 Free for commercial use slime font best to create an exclusive typography design.
Download Source
Sweet Blood – Horror Typeface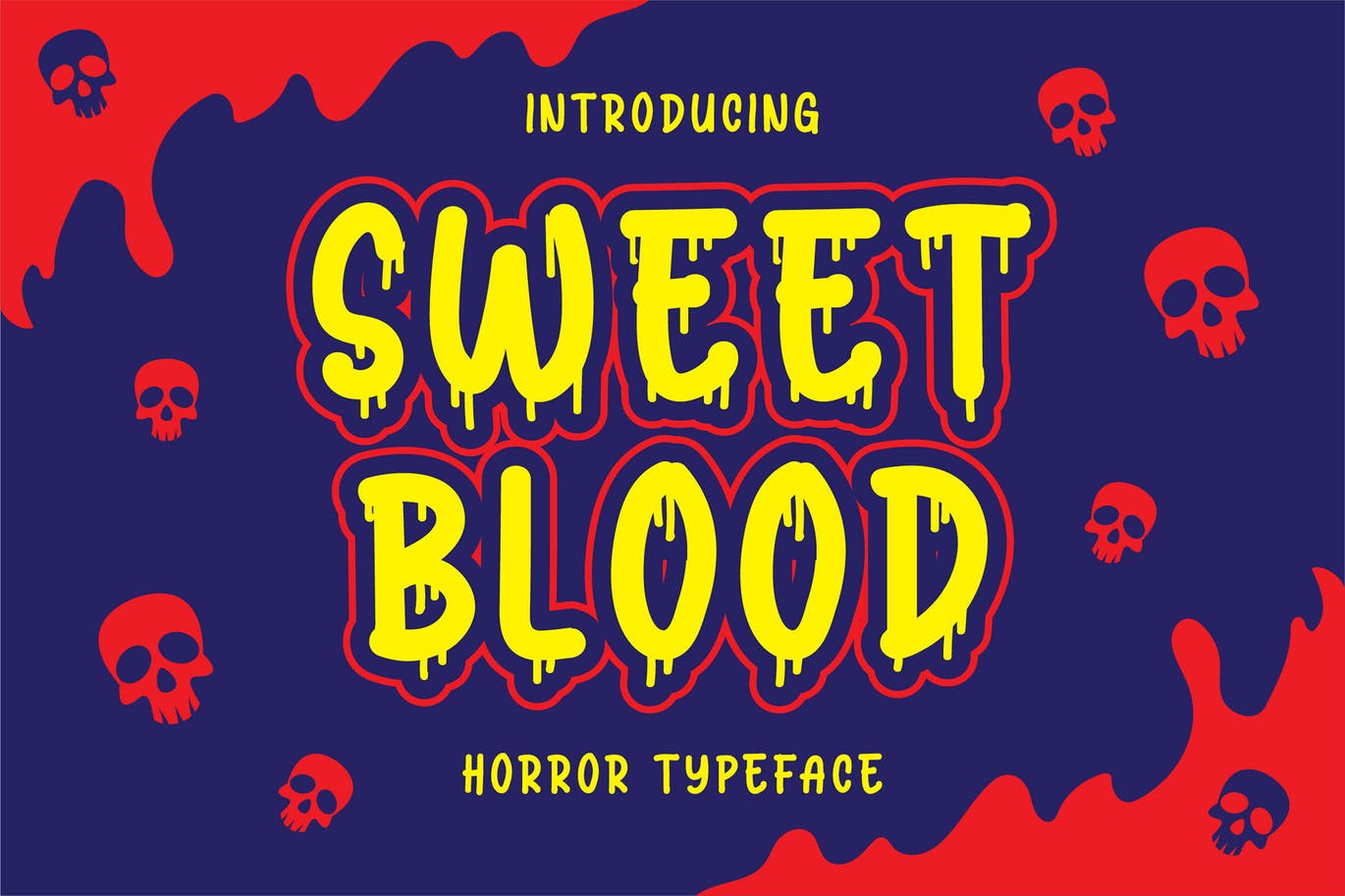 Introducing of our new product the name is Sweet Blood horror typeface. Sweet Blood good for helloween poster, horror poster, childrenbook, cartoon, comic etc
Info / Download Source
Brain Melt Layered Typeface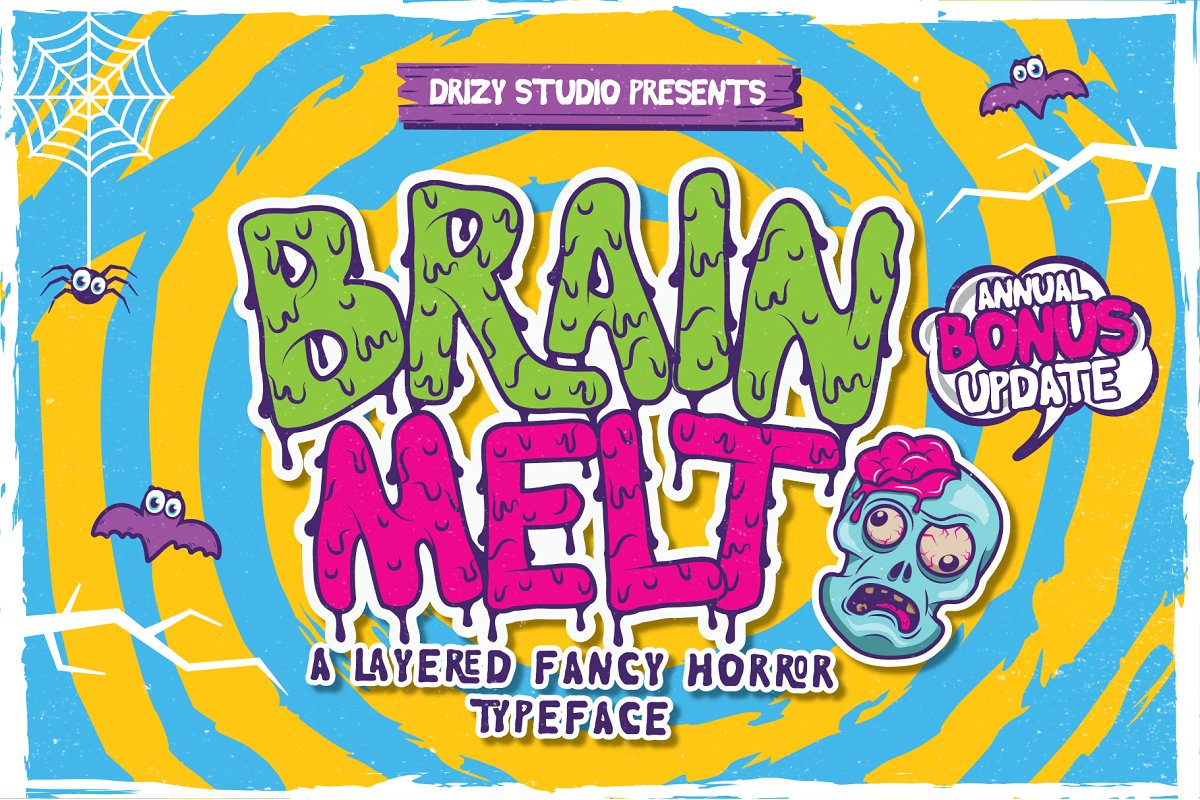 This layered typeface comes with different styles ad it is perfectly suitable for fun concept designs. You can also use or for scary, mystical or serious designs. This slime font is good for children's book covers, flyers, albums, logos, etc.
Info / Download Source
Liquidism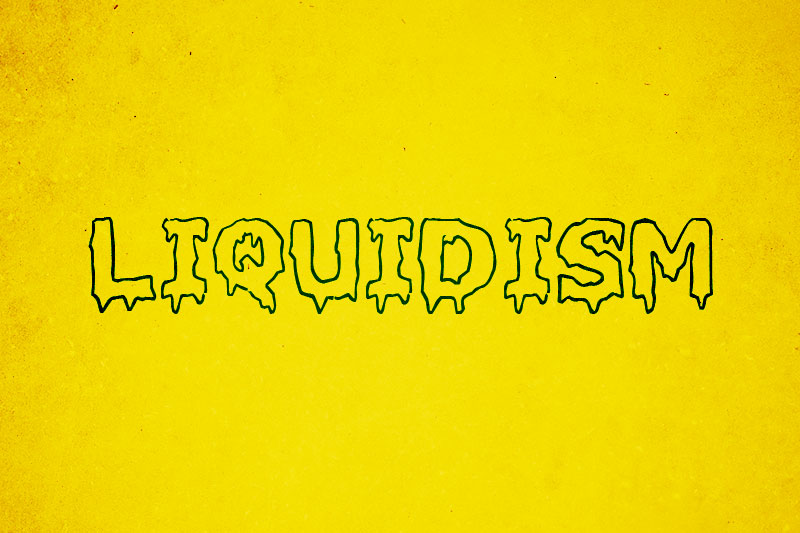 This dripping font is free for personal use and features only capital letters.
Download Source
Monstrocity Font
This decorative typeface includes Character Set A-Z upper and lower case, numbers, and punctuation. This font is ideal for headlines, check it out!
Info / Download Source
Lethal Slime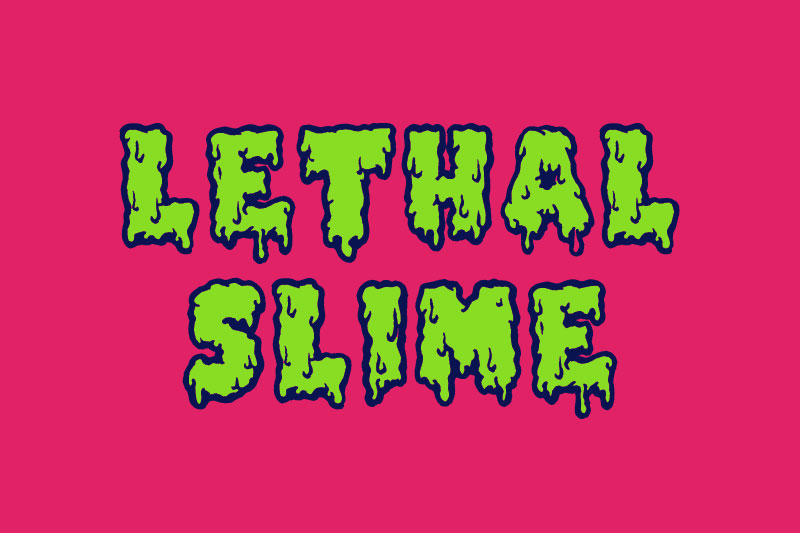 Lethal Slime is a beautiful dripping font presented by imagex. This typeface is one of the fonts only free for personal designs. Check out this horror font, it can cover different purpose designs.
Download Source
Apple & Peach Bold Font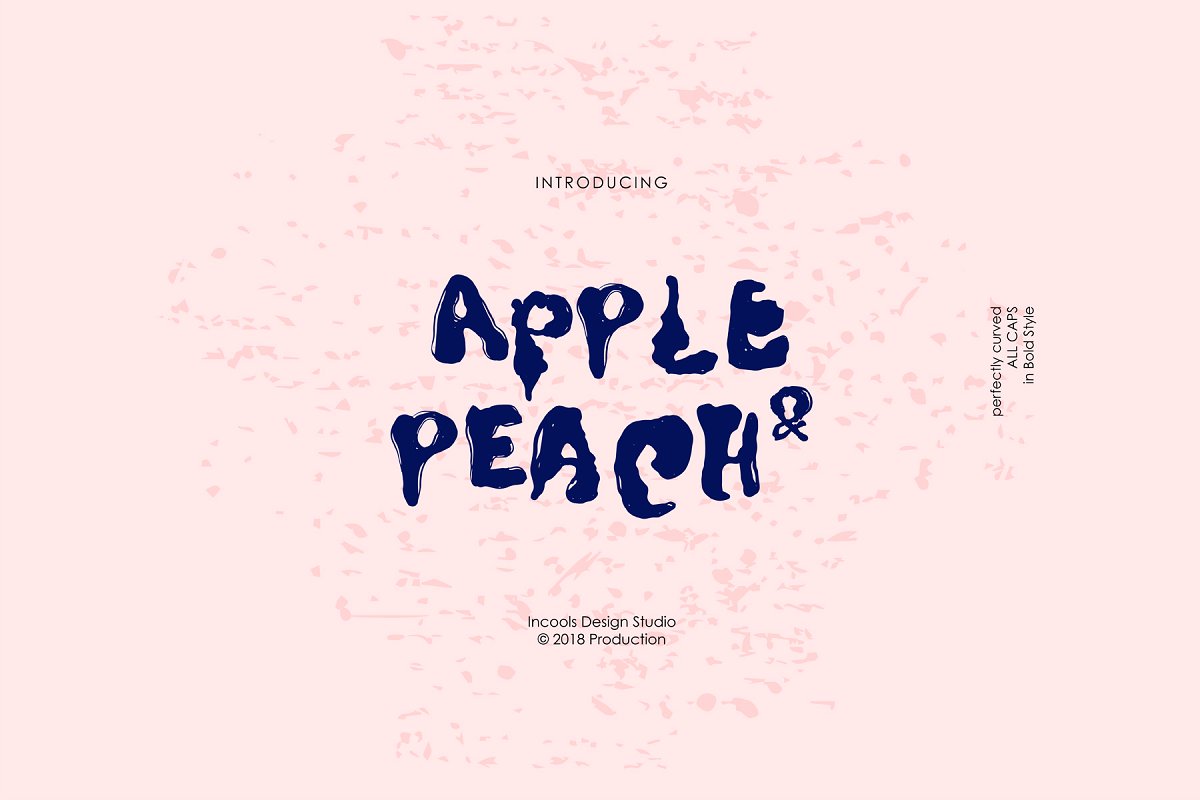 A unique font in bold style is created to full fill your need in a unique way of font. A kind of awesome way to express you brand, your business card, you logotype. This font is full with PUA encoded, multilingual use in so much language supported.
Info / Download Source
Dead Slime Font + Extras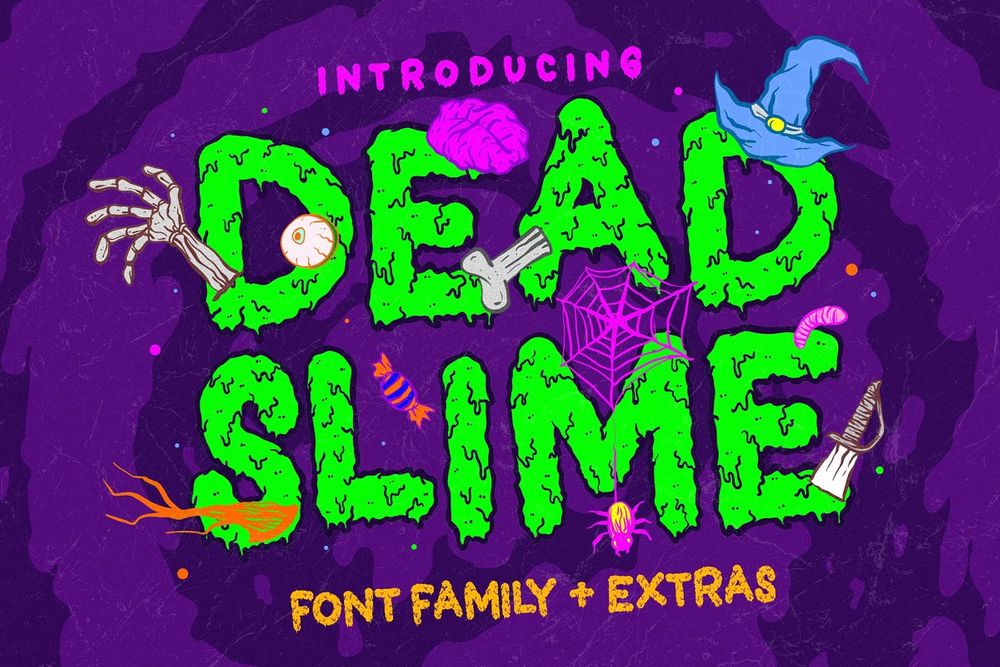 Comes in 6 variation font, choose or combine to get perfect layer style font for you! Also EXTRAS 50 horror illustration in Vector Ai. and Png with transparent background.
Info / Download Source
Blood Bold – Fun Halloween Two Fonts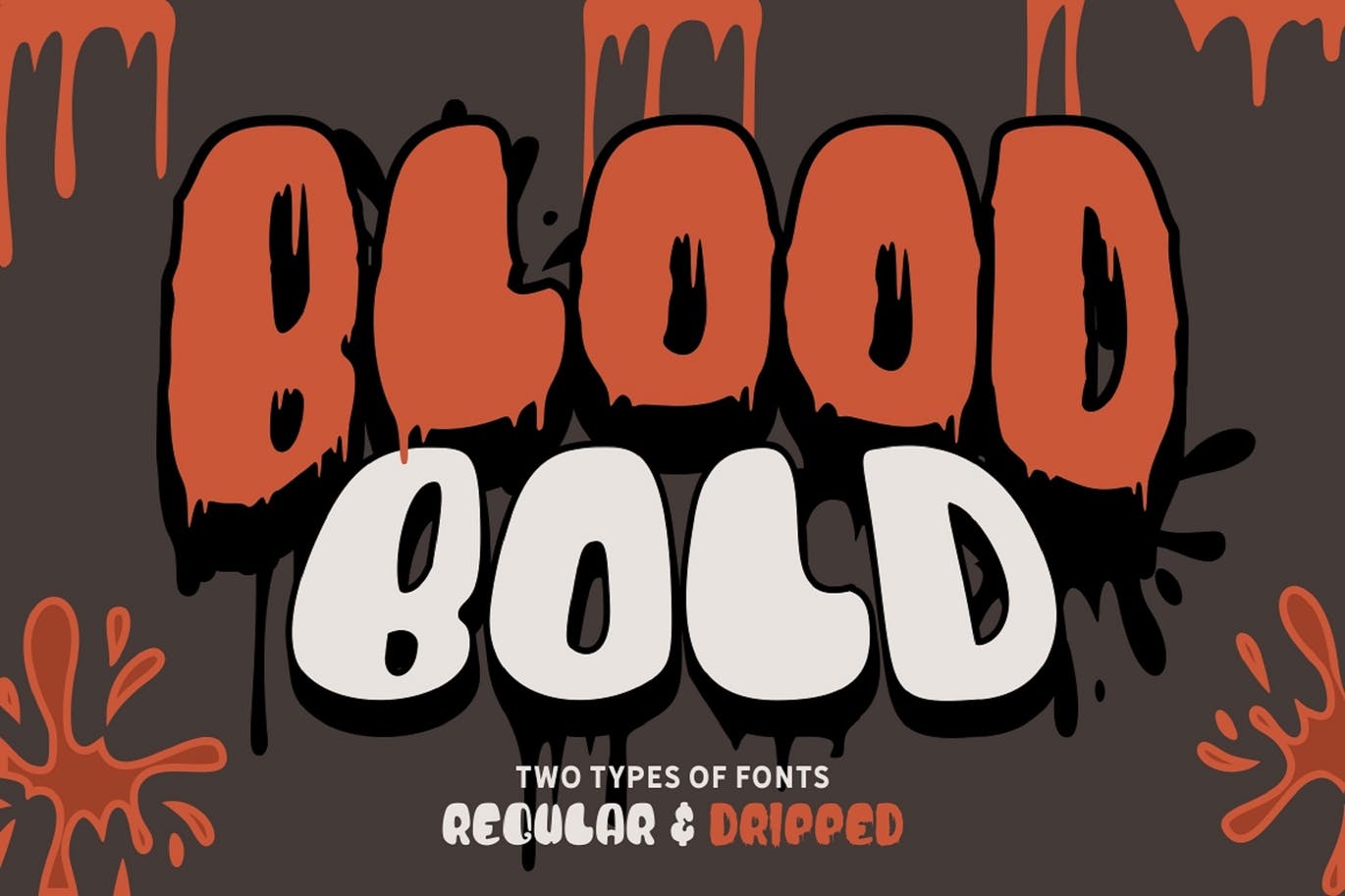 This display font is suitable to use for casual purpose especially children related halloween event with playful style and also can be used for personal purpose.
Info / Download Source
That's Just Gross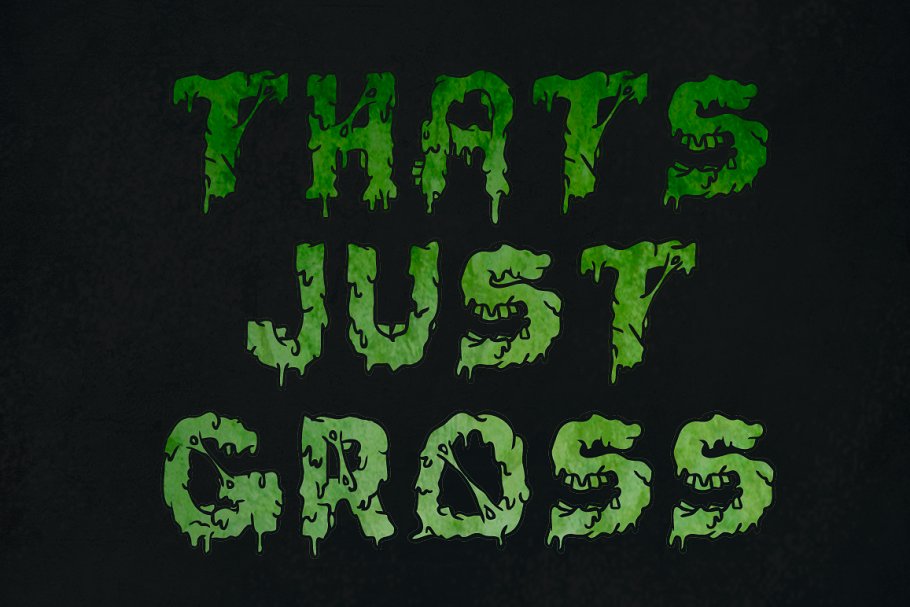 The font doesn't include numbers or punctuation. In photo editing programs this font is easily editable.
Info / Download Source
Zombie Fonts | Melt!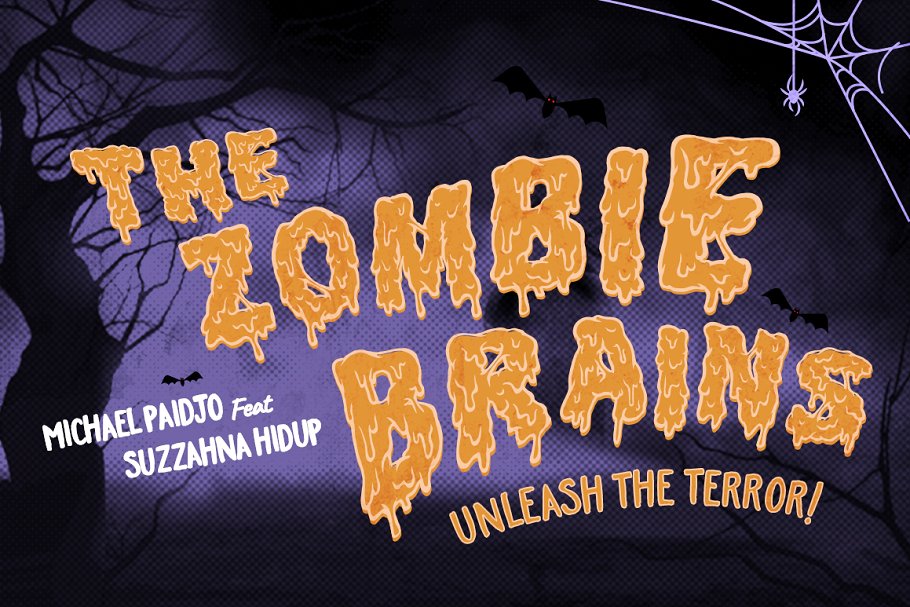 Melt font is created with freehand digital drawing and created very detail, best for your vintage looking horror poster it also good for your design elements aswell.
Info / Download Source
Meltdown MF Font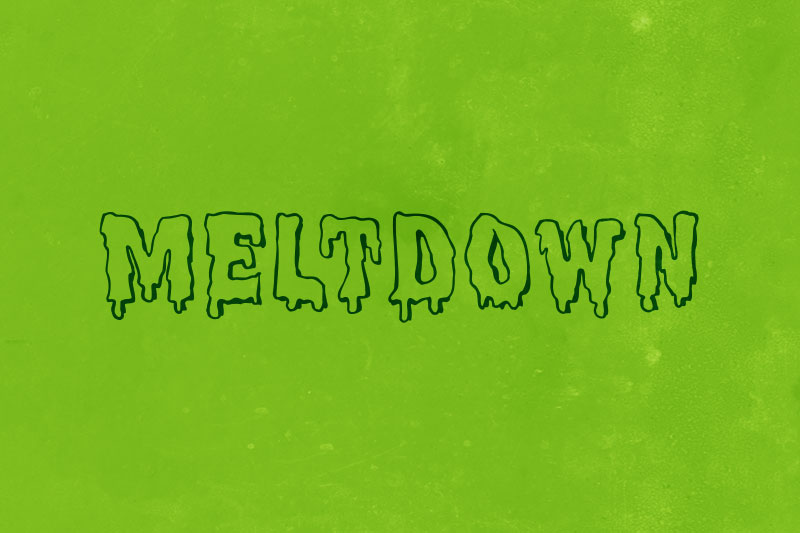 This horror font features only capital letters and of course numbers and punctuation. Try it and make a unique creation.
Info / Download Source
Plasma Drip Font Family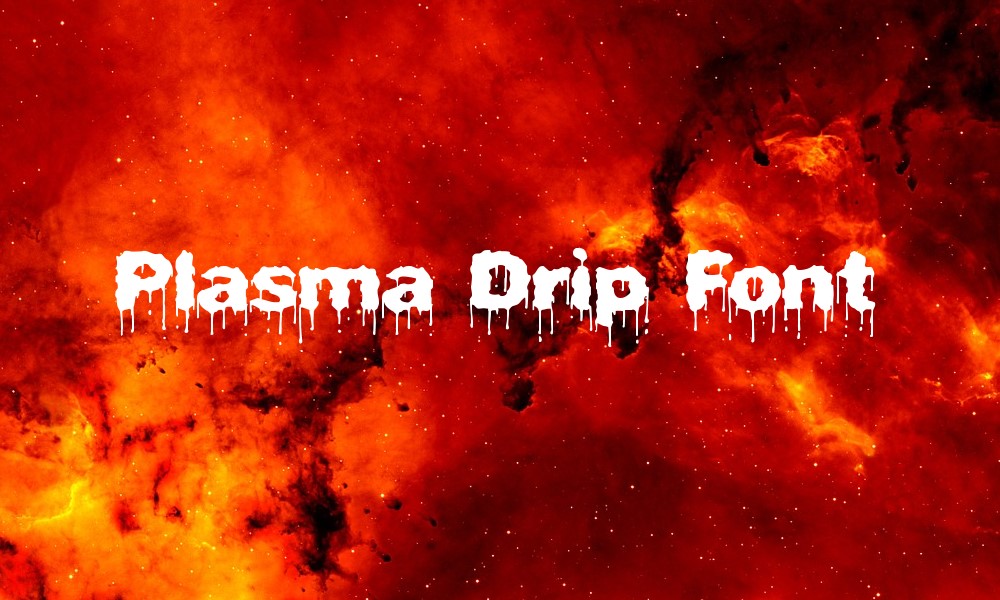 This dripping font is available free for commercial and personal use.
Download Source
Double Feature Font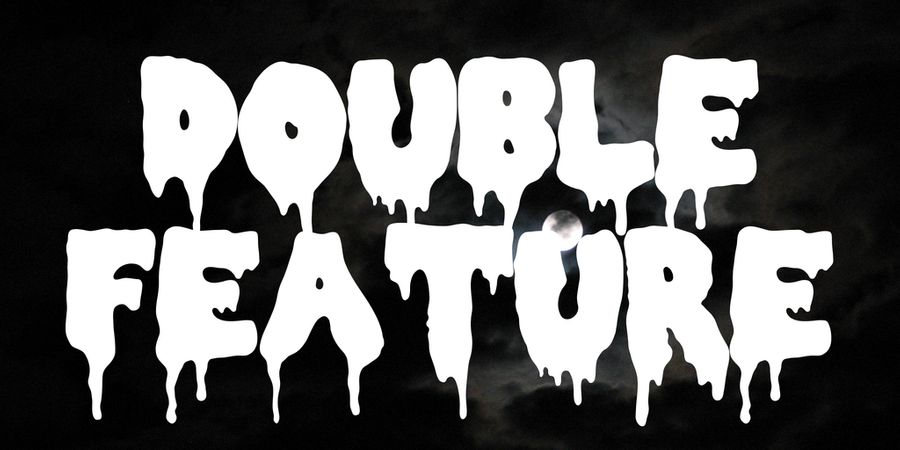 This Double Feature font is available free for commercial and personal use.
Download Source
Cheesy Horror Font
Chessy Horror is a fun font with a touch of spooky flavour to it. Great for party or movie posters, graphic novels and comics.
Info / Download Source
Coovico Bloody Typeface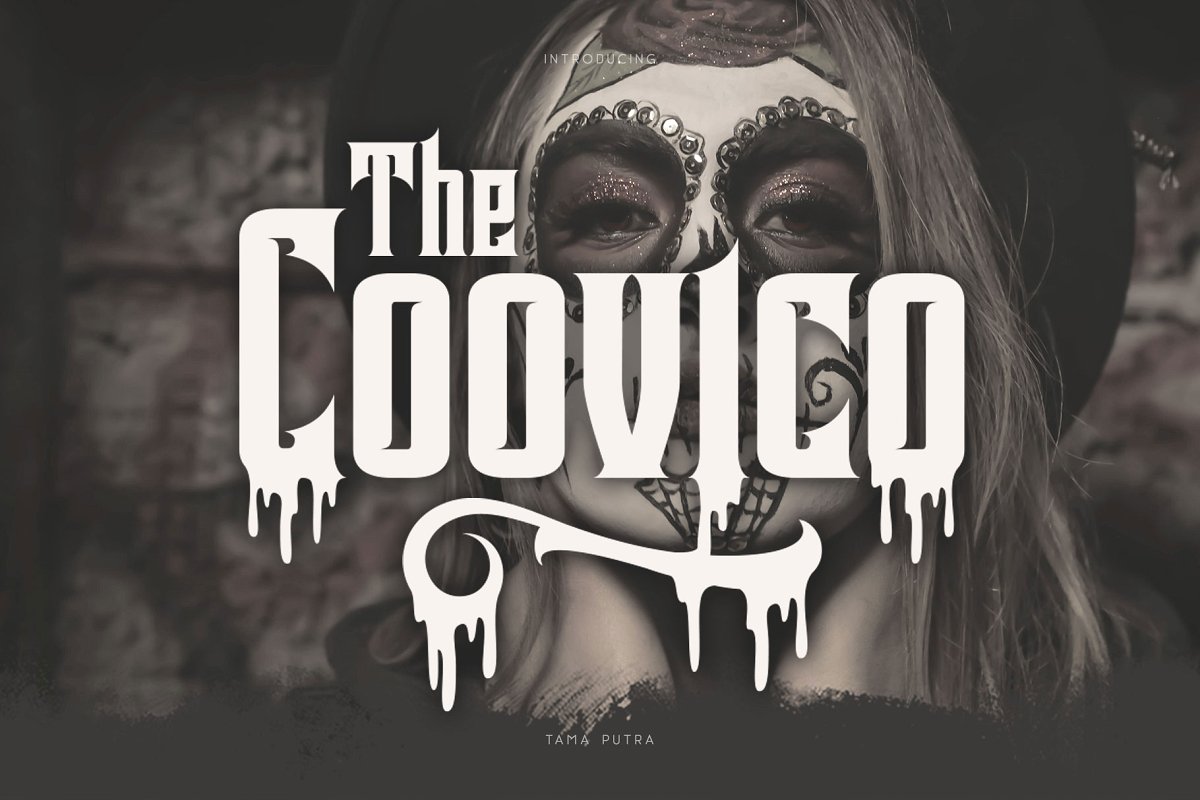 It includes a full set of uppercase and lowercase letters as well as multi-lingual and currency support, numerals, punctuation, alternates, ligatures and some extra glyphs.
Info / Download Source
Dripping Cool Font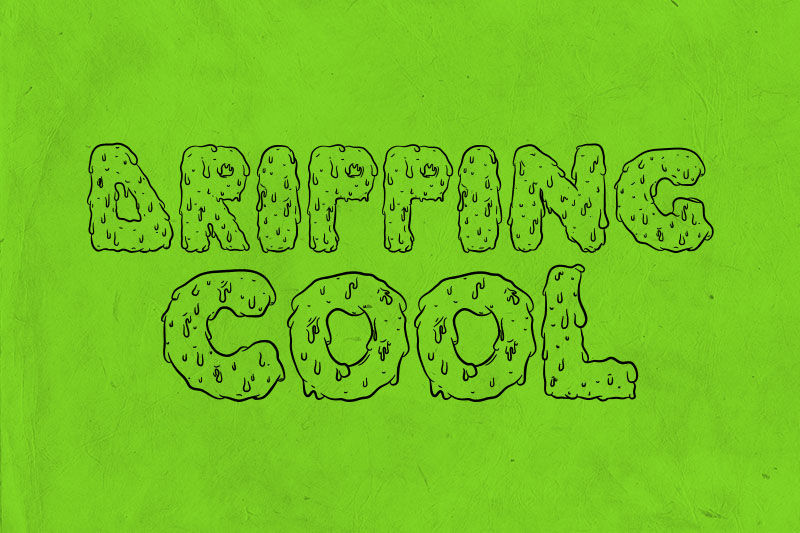 This is one of the slime fonts that can be used free of cost for commercial and non-commercial works. Check out this horror font; it is a good choice for different designs especially with the horror concept.
Download Source