If you take a look at the Twitter platform, you'll probably notice that you can find experts there in all kinds of niches and industries. The platform is a place where you can find individuals who have specific knowledge about anything that might interest you.

You may want to follow some of those Twitter accounts. For instance, you might follow some of the ones having to do with website creation if you're a web designer or want to get into it. Following the top website creation Twitter accounts will allow you to:
Learn secrets and tips
Improve your design skills if you're getting into site creation
Find out about the latest web design innovations
Start your own Twitter web design account if you want one
We will list some of the best Twitter web designing accounts for you to follow right now. Also, if you're going to get one of these accounts going yourself, you should be aware of the Tweetboost company, where you can buy 100 Twitter followers if you're starting out on the platform. Boosting your engagement numbers that way is a great promotional method if you're trying to attract attention, but you're new to Twitter.
HostGator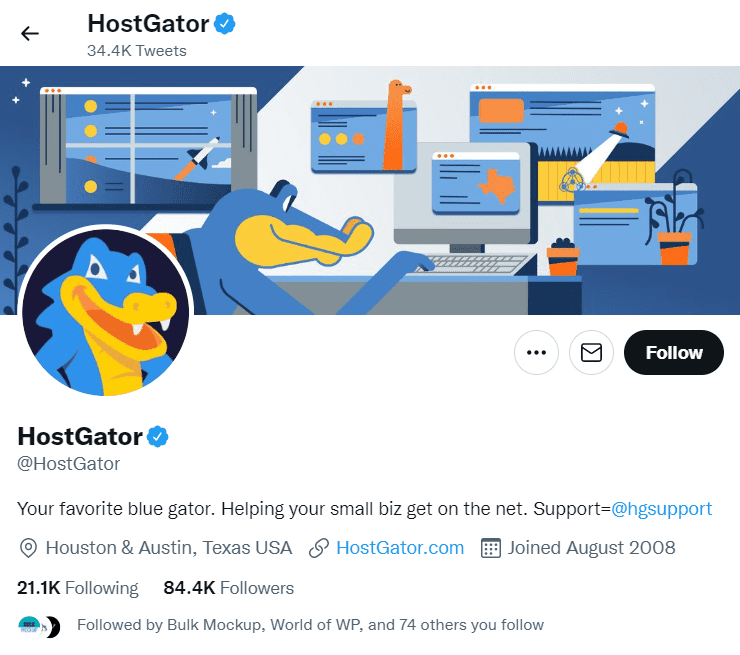 HostGator is definitely a website creation Twitter handle that you should follow if you'd like to learn about this process and you're unsure where to start. This is a company that tweets about the following:
Web design errors that you should avoid
Web hosting and how you should do it
Questions that designers frequently ask
Jokes about web designing that the average designer might enjoy
HostGator also tweets about things like Twitter poll guides. You can use them to promote your business. It's the place to go if you want to learn as much as possible about WordPress.
You should keep an eye on this feed, whether you're learning about web design and maintenance for your own site or whether you want to start creating sites for other people. You can follow this entity @HostGator.
Estelaris Rueda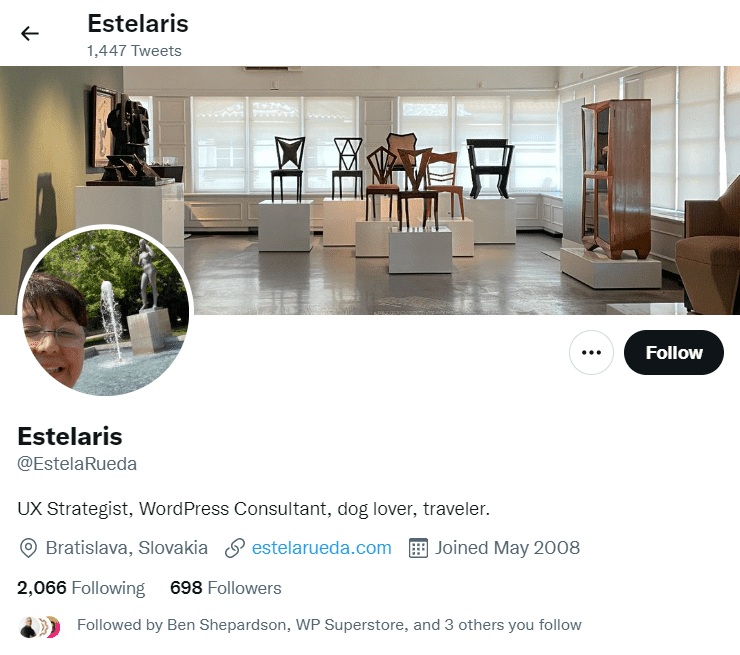 This mega-talented lady is a design expert with over 2000 Twitter followers. She's someone who knows a ton about WordPress. She also reveals how you might use it to your best advantage. By following her @EstelaRueda, you will see topics like:
How to use security features to make a WordPress site as secure as possible
Information about the latest features for WordPress
How to use the Pattern Directory and other WordPress plugins
You can trust Estelaris. Estelaris keeps it light and fun. She is also part of the WordPress design team, which studies the platform and can provide a deeper dive for average users. Anyone who uses WordPress frequently and wants to learn all the details is a must-follow.
Charlene the Web Design Queen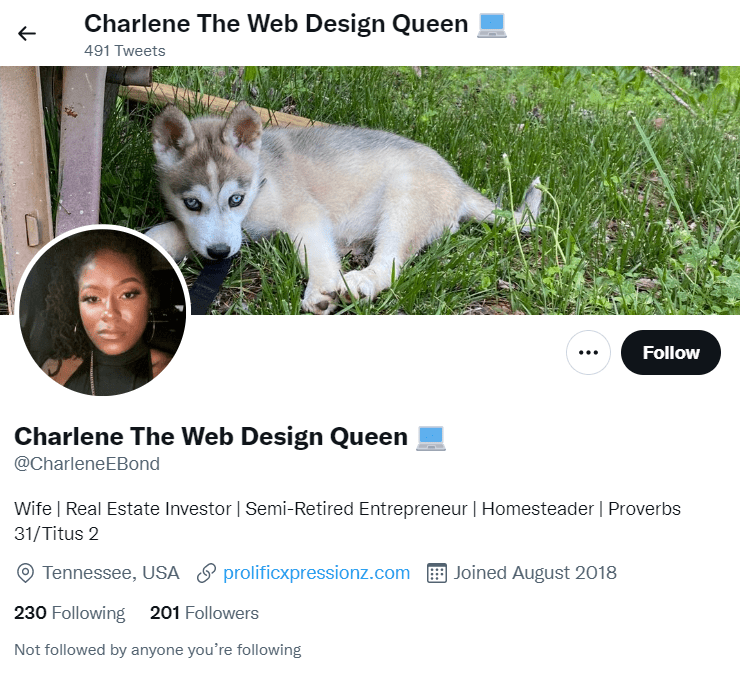 Charlene the Web Design Queen is someone else who you should probably follow on Twitter if you've just gotten into site design or you're thinking about doing so. She creates designs for anyone looking to monetize their website. Since so many people want to discover how to do that, it's no wonder that she is such a popular entity on social media. She often tweets about:
Tips for building up your email marketing list
Info on what WordPress plugins you should use and how to install them correctly
Tips regarding how to build a quiz on the WordPress platform
You can find the always outspoken Charlene @CharleneEBond. She describes herself as a "semi-retired entrepreneur," and she's a down-to-Earth presence on social media that you'll enjoy getting to know.
Smashing Magazine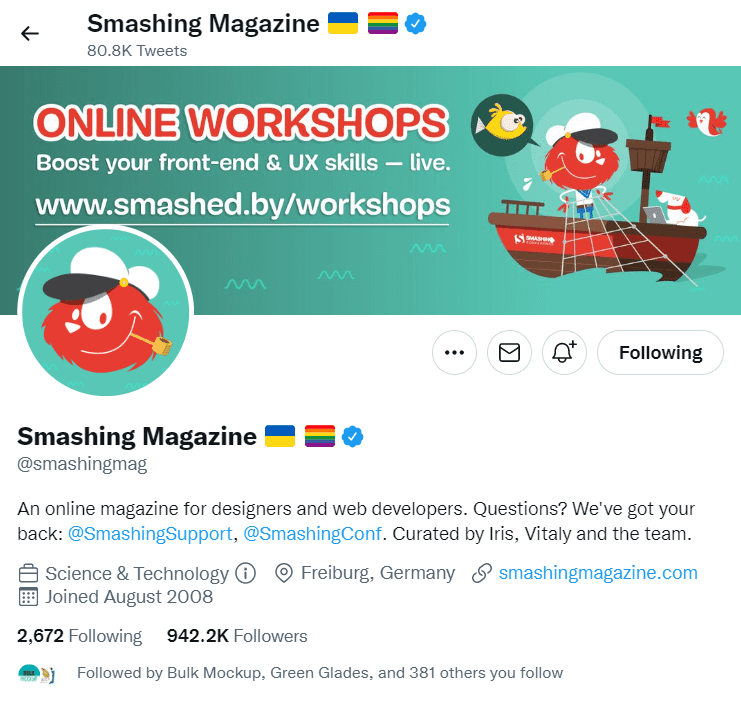 You might know about Smashing Magazine (almost 3k followers on Twitter) already if you've spent any time on Twitter. It's an entity that talks about all things development and design. You can often find the following topics on their feed:
Tips about how to maintain your end-to-end website quality
Tutorials about coding and website maintenance
Links to various free and cheap resources, including color tools
Information on how to best optimize images
You can follow Smashing Magazine @smashingmag. That's the place to go if you're eager to find out about how to get the most colorful and vivid images on your site. Since some people really seem to struggle with that, you may choose to follow the creative team at this publication for that reason alone.
Tammie Lister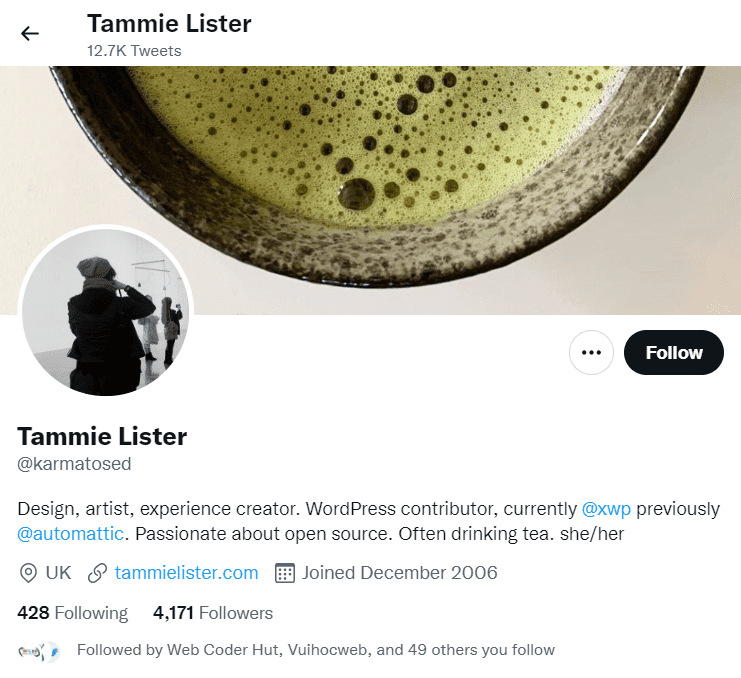 The inimitable Tammie Lister @karmatosed is another fun follow on Twitter. She does some design work at Extendify, and she also is an incredible artist who is a master of many different visual mediums. When you go check out her Twitter feed, you will see many tweets about:
The full site editor feature on the WordPress platform
Retweets about any WordPress updates she feels are particularly noteworthy or significant
Guides to the WordPress block templates you'll find in Gutenberg
Tammie often talks about how best to use open-source resources, like WordPress and various other creation software suites. She tweets about how to use many of the features, and she uses simple language that any neophyte site creator is sure to appreciate. If you ever feel like WordPress and its plugins are over your head, she can explain them in such a way that you will easily get back on track again.
A Few Honorable Mentions
Since there are so many great Twitter handles that talk about site design, it's a little tough to get to all of them in a single article. We'll quickly mention a few others right now that you may want to seek out if you need some additional help on your site design journey.
You may want to check out Khoi Vinh @khoi. Vinh styles himself as some kind of web-designing superhero, as you will quickly discern when you see the old-style Batman picture on his profile. Vinh hosts the Wireframe podcast, where he talks about many challenges that designers face. When you hear him speaking about his appreciation for design, you can tell that he's on the platform for the love of the game, and not for any financial gain.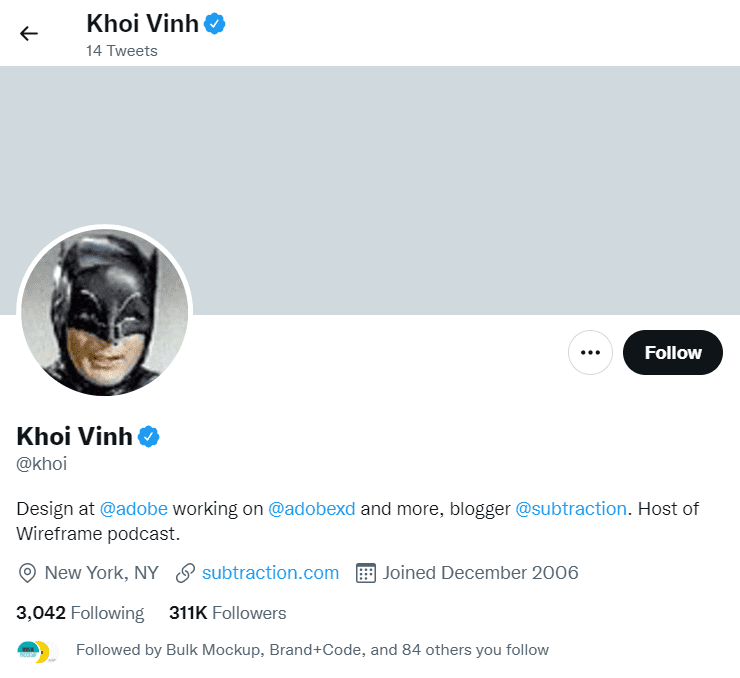 Daisy Olsen is an incredible WordPress expert, and it's well worth it to spend some time with her. You may also choose to check out CSS-Tricks, a web design community created by Chris Coyler. That Twitter account talks about books, podcasts, video guides, and other resources that a new web designer might like to peruse.
All these Twitter handles are excellent places to start learning about site design, whether you consider yourself an expert or you're new to this niche.
Published by
decolore
Thanks for being a part of this beautiful blog. Hours spent to create this web space to our visitors as much useful as we can. We're living with a pace of life and build beneficial collections related to graphic and web design. Here we come up with premium and free collections like mockups, backgrounds, fonts, wordpress themes, branding, inspiration, tutorials and informative articles for professional designers and beginners. Go ahead and let's be a partners! View all posts by decolore