Twitter for Designers: 5 Tips and Tricks
Twitter was created in 2006 by a podcasting company called Odeo. At first, Odeo's workers used it as an internal service. But as time passed, it moved from being a private service to a public one. Later, Twitter launched itself as its own company in 2007.
The original goal of Twitter was to share a person's activities or tasks as they're doing them to their friends and family. A person shares them on Twitter for about 140 characters or less. As such, people would know the status of their friends and loved ones all along the way.

Today, there can be various ways to use Twitter's social media networking platform. People can use it for marketing, such as sharing outputs like creative designs for more exposure, finding relevant jobs, building connections to share ideas and resources, and many more.
Using Twitter has broad applications so that various professionals can benefit from it. Overall, if you're a designer who wants to know more about the tips and tricks of using Twitter, you can read on.
1. Use It to Find Jobs
Twitter as a place to find jobs might not be the first thing that crosses your mind, considering that people also use it to post casual content.
Yet the online Twitter space offers a more authentic impression of your character and interests. How you portray yourself on this social media platform can attract the attention of employers and can motivate them to provide you with a job opportunity.
Here are the ways to attract potential employers on Twitter:
Customize your Twitter profile to look more professional;
Research companies and job positions using Twitter search;
Interact with the people you follow to get some exposure; and
Use Twitter list to find relevant job vacancies.
2. Clean Up Your Account Before Following Other Designers
One of the first steps that you must take in using Twitter is to clean your account by automatically unfollowing people. This is ideal if you've seen that you're following them but didn't receive the same favor in return. The aforementioned step is vital so you can remove those who'll not be essential for gaining exposure. You can use various Twitter unfollow tools to help you with such a goal.
After you sift out which ones need to be unfollowed, you can start looking for new designers to follow on Twitter. Thousands of designers use and update their Twitter daily, and you can follow them to easily view their projects, get some inspiration, and comment on their shared posts.
Some examples of Twitter accounts from designers that you can follow are those of Tina Roth Eisenberg, Jeffrey Zeldman, Chris Spooner, David Airey, Aaron Walter, Brad Frost, and many others. Following them allows your name to be noticed soon as someone who plays a role in the arts and design world.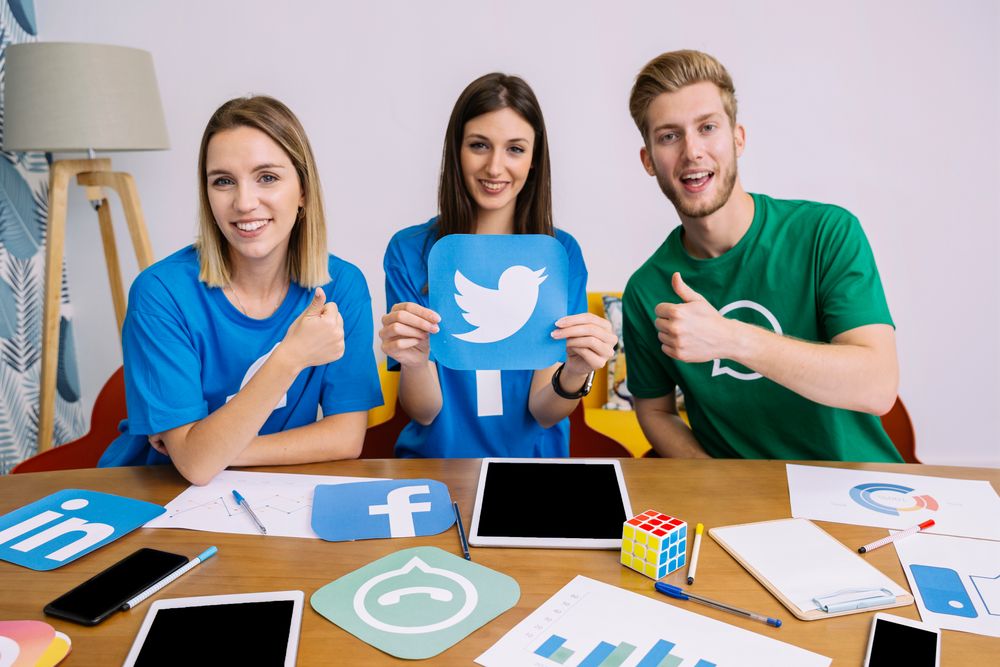 3. Use It to Have Clients
If you're the person who'll spend the time to serve people's needs by providing services, then you'll be much better at your craft. Likewise, it's crucial to let your clients and designs be up-to-date with the current trends and limit oneself from becoming someone who'll offer a service but later forgets about having further assistance.
One way to have clients on Twitter is to advertise. One way to advertise on the social media platform is to effortlessly earn the attention of potential clients by using promoted tweets to have you and your service is shown as something better than other designers on this platform.
Second, you can target a specific location. For instance, you can have targeted Twitter ads to advertise a special offer to your followers in your area without disturbing those in other countries.
Third, you can start a viral conversation. People who use Twitter are usually checking for trending topics. With promoted trends, it becomes less complicated for you to make your brand viral and attract new clients.
Overall, advertising is just one way to get clients on Twitter and there are other ways to do so.
4. Create a Brand for Your Service by Customizing Your Twitter Page
You can allow your Twitter webpage to be in line with your branding on the internet by customizing it. One way to customize it is to personalize it. You can offer a professional-looking Twitter webpage that makes your content more credible by having a personalized Twitter webpage. The reason is that you're not just some account holder who'll disappear and become useless.
Likewise, a personalized page allows your business Twitter account to look more like an established organization. Moreover, users will see more of your expertise in the design niche through the content on your post because they'll spend more time checking the page.
Changing your default Twitter design is one way to personalize your Twitter page. To do this, you should:
Enter into your account and choose 'Settings' under your username.
Hover on 'Design' on the page's top menu bar.
On the Twitter Design page, you can select from 20 pre-designed themes.
5. Use It to Build Your Professional Network and Contacts
Twitter can be a way to build and enhance your professional network. Some ways to beef up your professional network are to:
Lay Out Your Expectations: People use social media to improve their network professionally, create support groups, train their science communication skills, advertise new job opportunities, search for new collaborations, or even just share their latest experiences from an out-of-town vacation. No matter the reason, having an overall goal can assist you in what to post or whose accounts to follow.
Engage In Conversations: To build your professional network, spend time following suitable accounts, then start tweeting. To begin, follow different professional designers. Then, share updates about your personal and work life along with using hashtags to join the Twitter conversation. But when using a hashtag, ensure that you have done proper research. Likewise, take note of joining Twitter chats.
Conclusion
The original purpose of Twitter was to share activities as they happen with families and friends. Yet, Twitter has now become a platform for various things. If you're a designer who wants to take advantage of Twitter and its perks, there are multiple ways to do so.
One approach is to follow other designers. You can also use it to get clients through advertisements. And last, you can provide more branding to your service by personalizing your webpage.
Overall, consider the information above to help you in your design service.
Published by
decolore
Thanks for being a part of this beautiful blog. Hours spent to create this web space to our visitors as much useful as we can. We're living with a pace of life and build beneficial collections related to graphic and web design. Here we come up with premium and free collections like mockups, backgrounds, fonts, wordpress themes, branding, inspiration, tutorials and informative articles for professional designers and beginners. Go ahead and let's be a partners! View all posts by decolore