Apps and different software that ranges from simple websites to the most complex computer program need to have a certain level of UI/UX to it. The layer of the User Interface makes using that software look more appealing and interactive for the user.
On the other hand, User Experience makes it easier for the user to navigate throughout it and easier for the user to use it. However, these two go hand-in-hand, for you to learn the one you also need to learn the other.
With so many resources that claim to provide accurate information, which resources of learning UI/UX can you trust? Here are the top 8 of online platforms to learn UI/UX design.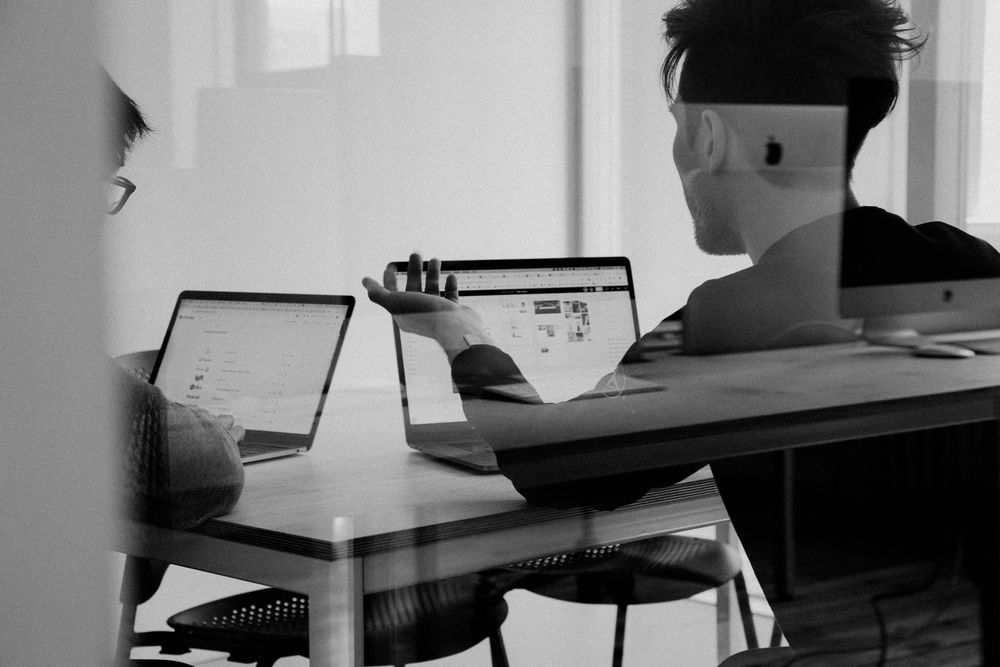 The Complete App Design Course – UX, UI and Design Thinking
The Complete App Design Course with more than 12 000 enrolled students to date is a course available on Udemy. The course teaches all types of people, experienced programmers or software developers and also beginners that are completely new in this industry.
The curriculum of The Complete App Design Course is based on developing mobile apps, but the principles you learn can be used for other software and website development. You will learn how to design an app from wireframe drawing up to rolling it out when it is done in a professional and high-quality UI/UX design.
Above that, the course also focuses on User Experience principles which make the experience desirable for the user. The Complete App Design Course is designed as a step-by-step guide to help you progress as a professional UI/UX Designer.
To get this course, you can buy it using Udemy's online platform and start learning UI/UX concepts right away. You can just pick an illustration and start designing based around on it to make your website look much better and easily accessible.
To manage your studies alongside your college and university, we recommend using an online dissertation service or essay help for your writing requirements. You can use a native service that is more suitable to your particular college work, for example Aussie students can try AustralianWritings.
Daily UI
Daily UI is recommended by the designers of some of the biggest companies like Disney, Evernote, Adobe and Netflix. The online platform is a newsletter-based platform which gives its users a chance to gain hands-on practice of developing UI for mobile apps, websites, and other software.
You get newsletters daily that covers the problems you need to solve independently pertaining to UI. Some of its problems come as brief as 2-3 words and you need to figure out which may be as simple designing one page of an app.
The online challenge continues for 100 days and within those days, your problem-solving skills will improve with each day and each challenge.
During the duration of this online challenge, you will get some great software tips, practical know-how and resources from experienced designers. You don't have to pay a dime to join this learning experience. All you need to do is sign up and join this online community.
Dribbble Show and Tell for Designers
Dribbble is an online platform which enables rookie and even experienced designer to draw inspiration from their counterparts. It is free to join this online community that is the largest in the designing world, hosting UI/UX designers from all around the world.
Each day, designers post their UI/UX designs and share them with their fellow designers who may be residing at the other end of the planet. However, not anyone can join the party, not unless you know someone from the inner circle who can invite you to Dribbble. Often, designers visit this page to get inspiration for their own projects they are working on.
Furthermore, Dribbble also co-hosts events for designers where they get to know each other and network. In these events, experienced designers discuss certain topics concerning the UI/UX designing sector. However, the primary function of Dribbble is for designers to get inspiration and this might help you get started and mix different cultures in your design.
User Interface Design Specialization
The User Interface Design Specialization is a 2-month course designed by professors at The University of Minnesota about UI/UX. The course will teach you industry-standard principles of building apps and software with effective User Interface that is desirable to users.
You can get access to this course on Coursera by buying it, or if you are tight on cash, you can apply for Financial Aid. However, if you use the latter option, you will not get a certificate of completion after the course.
If you choose to pay for this course, you are awarded a certificate to prove your worth in UI/UX designing. The course entails a series of modules, quizzes, and assessments that you will conduct every now and then.
The exercises you conduct will drill the concepts you are learning more in your brain and give you practical experience. The User Interface Design Specialization covers designing user interfaces that work different platforms and different devices with its commercial-grade in-depth curriculum.
Material Design Guide – Make Beautiful Products, Faster
The Material Design Guide is a set of guidelines of learning Material Design, a visual design language developed by Google. The mandate of this language was to gain consistent products that cooperate with all platforms without compromising your beautiful designs.
Material Design is also focused on speed because it also teaches you how to build beautiful products faster. The course is based on guidelines, components, and resources or tools that enable you to implement best practices of designing your UI.
It entails scientific research, technologies, and design principles that enhance your overall design, these include layout, color, fonts, and icons.
The guidelines you will get and study are based around integral UX principles like accessibility and usability. Above that, the Material Design Guide also includes the Material Design UI kit.
Additionally, you will get suggestions for designing your UI and the reasons why those suggestions work. The course is adaptable, so whenever there are major changes, it will be updated to fit the standards currently in place.
Behance – Showcase & Discover Creative Work
Behance is an online platform made for UI/UX designers developed by Adobe and is one of the platforms with the biggest bank of designs. It is designed to showcase designers work and for them to discover designs of their counterparts.
The platform is more like Dribbble but has more useful features and functionalities that can help you with learning UI/UX design. Instead of just being a source of inspiration, Behance also offers you a unique opportunity to see what goes into designing those interfaces.
With this feature, you can study the work of expert designers and see how you can integrate their design methodologies in your own UI/UX design projects.
In that way, this platform becomes more educational and beneficial in your learning journey. Another additional feature is that you can build your portfolio on that website for a certain price to have all the benefits.
Interaction Design Foundation
Interaction Design Foundation has one of the best UX courses that benefit all people, from beginners to experienced individuals. The courseware includes videos from industry experts, you can ask questions even after writing the test and you also get certifications once you are done.
Once you complete the modules, you will write tests and assessments while doing quizzes to test the depth of your knowledge and understanding. You will also learn how to design interfaces that work on different platforms and different devices.
Some of the courses offered on this platform are Usability Testing, User Research, Gamification, Getting the first UX job, and many others.
However, this platform is a paid platform, but if you are a student, you can get incentives like a discount when using their student discount. Additionally, you get to be a part of a big community that can help you at any time, which is value for your money.
Uplabs – Redesign Project
The Uplabs – Redesign project is a competitive UI development challenge that helps you gain useful skills along the way. You can challenge yourself to carry out the tasks they hand to you and complete the batches assigned to you.
As you complete more batches, you also unlock more levels of your challenge, continuing testing your skills and abilities. The method of learning UI entailed in here is learning as you work and grow in this industry.
You get the opportunity to get your hands dirty and gain some practical experience because you get to work on projects that look like real examples.
The best part of this challenge is that you can also challenge your friends and compete with them, or compete with other users. The most important part about this challenge is that your designing skills become better with each and every challenge you pass.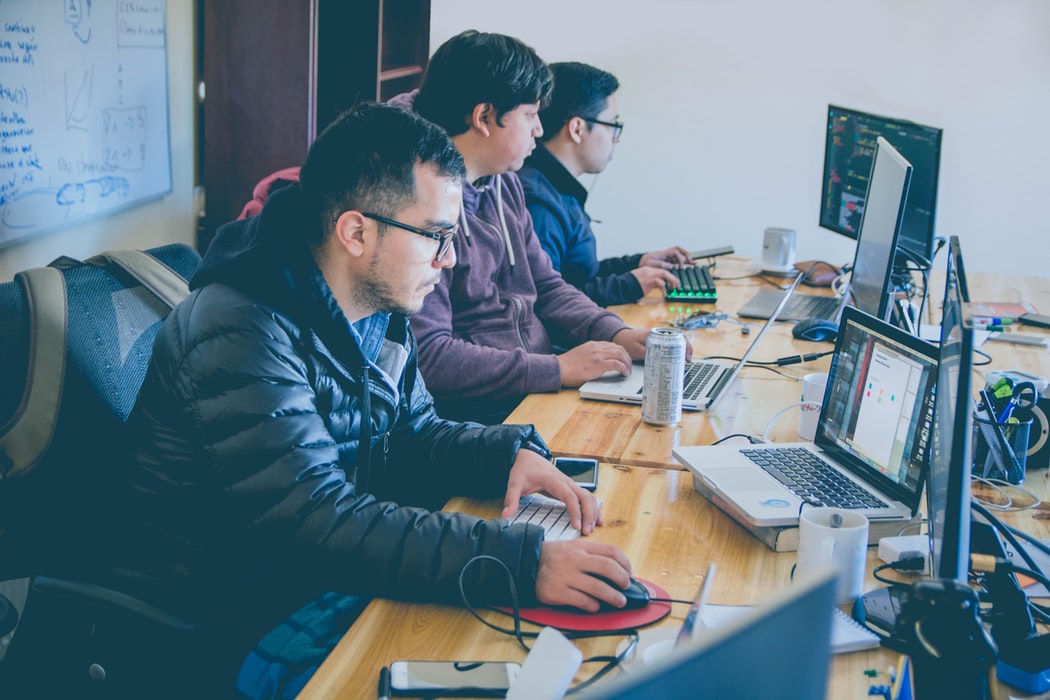 Conclusion
Learning UI/UX is very important if you want a career in the software development industry. Good coding and testing alone and no desirable result in UI and UX, won't make your clients happy. Various online platforms help you showcase your skills and learn from other better designers.
You can also get access to the most effective UI/UX courses and challenges that are vouched for by industry leaders in this sector. Starting now is the best time while most of these platforms are still free or offer their services at an affordable price.
Published by
Thomas Shaw
Thomas Shaw is a sociologist from London. He put enormous efforts to make his articles magic-to-read and easy to understand. During the time he's writing his novels or topics, he's also listening to classical music.  Find him on Twitter. View all posts by Thomas Shaw