Are you also aspiring to become a full-stack developer? Well, there is no dearth of web development courses online with certificate. One can easily apply to these courses and get hired by the top companies with high-paid jobs. A full-stack developer gets the highest salary as compared to a backend or front-end developer.

But in order to become a full-stack developer, a candidate must have a proper resume that provides all the details regarding the education, expertise, courses, training, skills, etc. Your experience decides the job position and salary you get in the company. To make an influence on the recruiters it is good to do web development courses. These certifications prove that you have expertise in the tools, techniques, and methods of web development.
Companies always look for people who have ample experience and are ready to work hard in every role they are put to. These certifications also are enhancements to your resume and you get hired by top companies with high pay grades. The courses help you learn about various programming languages, database technologies, etc.
In this article, we will cover how you can make an impactful Resume along with the top 8 full-stack developer resumes tips. So, without further ado, let us begin!
Resume Guide for a Full-Stack Developer
It is important to note that a full-stack developer's Resume must be written after observing each and every aspect. The resume should be apt, i.e., neither too much nor too little. Being a full-stack developer doesn't mean that you will write all about the technologies you have learned. Your resume must provide some context to the information you are providing. For example, if you know some programming languages, it is best to give examples along with them.
But you must now be thinking that how can I include such huge information for every skill gained in my tiny resume? Don't worry! We will tell you all about it!
The first and foremost thing is the Layout of your Resume. There are three layouts that you can choose from, i.e., the Reverse, Functional, and Hybrid layouts. According to us, the best layout is the Hybrid. There are some necessary sections that must be included in the resume. They are:
Resume header
Professional summary
Experience
Skills
Certification & Training
Collaboration & Communication
Projects
Education
Let us discuss these key points in detail.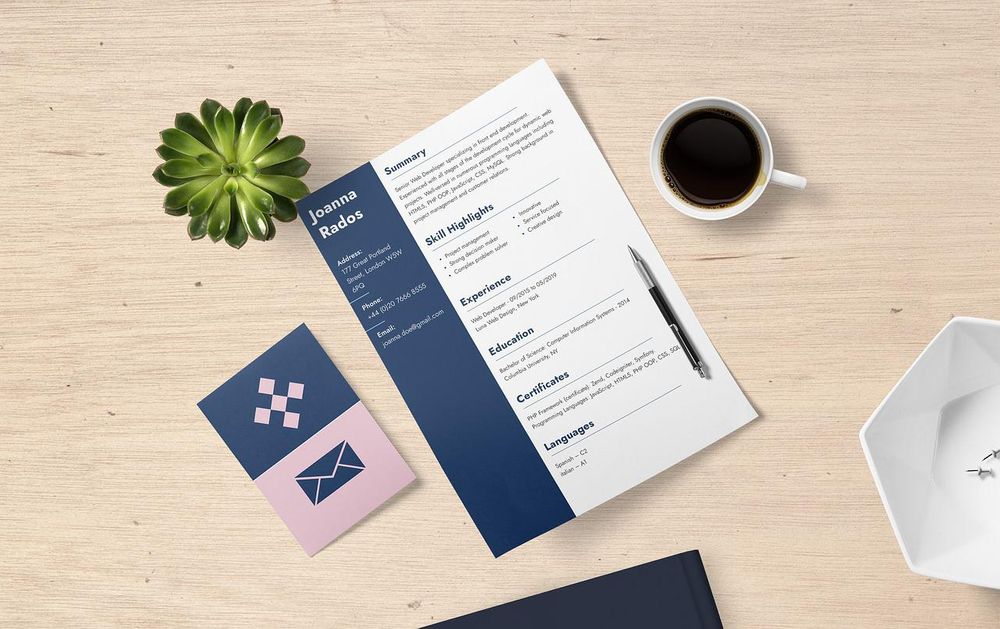 1. Resume Header
To begin with your resume, you should have a good resume header. There are four critical things required, i.e., Name, Contact, GitHub, and Personal link of the blog. It might look like a trivial detail but it is good to create a connection with the employer. Also, adding a personal link in the resume helps them know more about you, making it an important aspect. Let us look at an example to understand this:
Jamie Alon
Full Stack developer (.NET)
GitHub.com/Jamie.com
New York, US
2. Professional Summary
Every recruiter is well aware that technology is here to stay and improve the lives in future. It is important for web developers to work quickly with the developing parts of technology. Recruiters would not want to hire you if you don't have complete technological knowledge. Therefore, you must highlight the technological experiences and training you have gained in the process of being a full-stack developer.
By this, the recruiter will be convinced that you have ample knowledge in order to create efficient performance systems for the company. Here are the things that you must mention.
Database, Backend, and Frontend technology.
Make sure that the technologies suit the job role you choose.
Add the total number of experiences you have gained.
Showcase the business achievements.
Here's how you write the professional summary:
Any Full-stack Developer with over five yrs of experience in Python, JS (JavaScript), Django, MERN, Flask for Retail, e-Commerce, etc. Received several awards, including the Best Scrum Master while working at some top companies, like Deloitte.
3. Experience
Unlike the professional summary provided by you, the recruiter also wishes to go deep down into the experiences you have gained. This means that you have to evaluate the job role and write your experiences accordingly.
Here is how you write the experience section in the resume.
Full-Stack Web Developer
Deloitte
01/2017 – 08/2022
Gurgaon
Achieved a lighthouse score of 100 on front-end development.
Designed and written about the frontend and an e-Commerce application using React JS with 10,000 other reusable components.
Built a UI/ UX leadership team to guide and train new engineers.
Thoroughly research the needs of 200 external partners by building an APS abstraction layer.
4. Skills
Do you have both technical as well as soft skills? Recruiters look for several skills that you must add to your resume. Here it goes:
CSS
JavaScript
Python
SQL
PHP
Django
HTML
.NET
MySQL
MongoDB
Restful API
Azure
SOAP
User Interface
AJAX
Angular
React
Node.js
Soft Skills
Communication
Presentation skills
Team Management
Team Leadership
Research
Collaboration
You have to add them in a list format as mentioned above in your resume.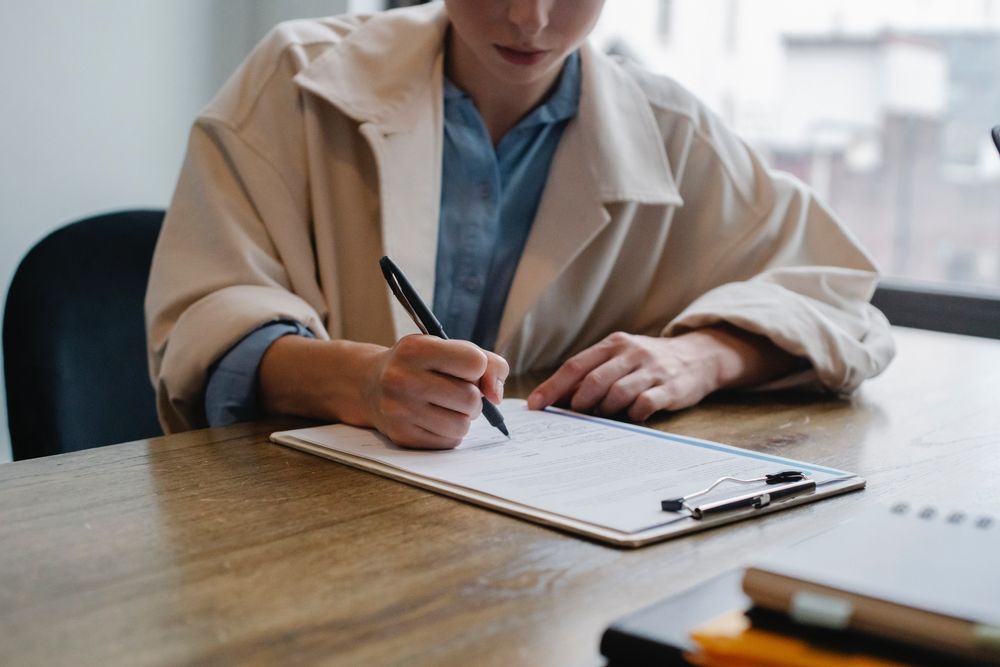 5. Projects
To stand out and impress the recruiter, it is best to list the projects one has worked on while working in the company. Here is how you can mention the projects:
Projects
Accounts Resume Reporting Project (2019)
Web Developer Certified (2015)
6. Education
It is important to list your educational qualifications in the resume. This will help you stand out from the crowd. Also, list the certifications you have gained in your journey as a full-stack developer. Here is how you list out the education in the resume.
IIT, Delhi
B.S. in Computer Science
Master's in Business Management
Courses: Linear Algebra, Stats, Operations research, etc.
Completed one year with the Singapore Industry.
7. Certification & Training
IT is a technical field. Along with the experience, certification and training are also important. There are many languages that you can get training in or do some courses to acquire the necessary skills. Don't worry if you don't have any experience as of now. The certifications will help you in getting a good job. Have a look at how you must write your certification and training.
Certification & Training
Project Management Institute
Project Management Professional (PMP) Certification – 2015
PRINCE2 Certification – 2017
8. Collaboration & Communication Skills
As a full-stack developer, a candidate has to collaborate with different teams like designers, engineers, etc., in order to produce efficient code for software development. It is important to discuss the Java projects you have worked on in the resume. Have a look at how you must write the collaboration and communication skills.
Collaboration with a team
Collaborated with 15+ project management teams and developers in order to assess the outcome of the projects.
Hired and trained a team of six employees with direct reports.
Provided insights and solutions to consumer issues, thereby completing the projects six months ahead of the deadline.
Conclusion
So, these are examples and guides to writing a resume. Candidates must make sure that their Resume is not copy-pasted. You must provide context for every skill or qualification you have written. Well, your Resume can be reasonably enhanced by the web development courses. By applying to these courses, the candidates can learn to utilize advanced tools in order to create websites, user interfaces, etc.
The basic knowledge will also be provided to the candidates so that they gain the necessary skills before applying to any company. So, apply for these courses and add this to your resume in order to get high-salary jobs!
Published by
decolore
Thanks for being a part of this beautiful blog. Hours spent to create this web space to our visitors as much useful as we can. We're living with a pace of life and build beneficial collections related to graphic and web design. Here we come up with premium and free collections like mockups, backgrounds, fonts, wordpress themes, branding, inspiration, tutorials and informative articles for professional designers and beginners. Go ahead and let's be a partners! View all posts by decolore