Square fonts were designed as geometric, and the letters were made with boxes and straignt lines or rounded lines. They feature a blocky, square shape and a distinctly modern and unique look that can range from bold and modern to subtle and classic.
All these square fonts were created by professional designers and are of the best quality, whether they are free or premium fonts. A premium costs a bit, but is truly exceptional. Feel free to check our list and choose your favorite to make your text and design stand out.

You may also like:
Getrak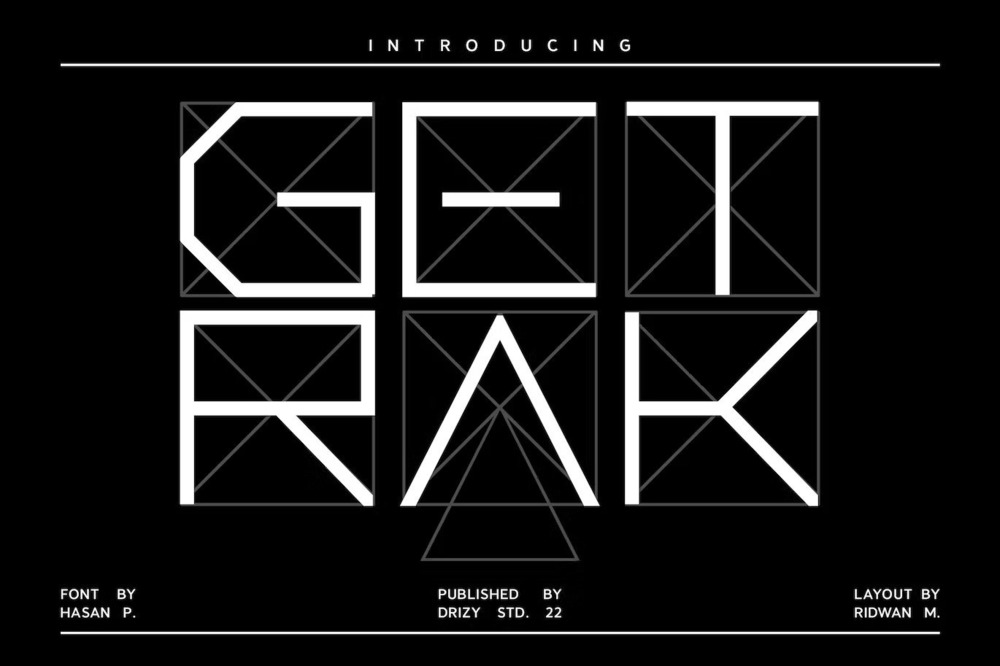 It is a geometric square font so good for designs such as modern headlines, titles, covers, posters and etc.
Square Blast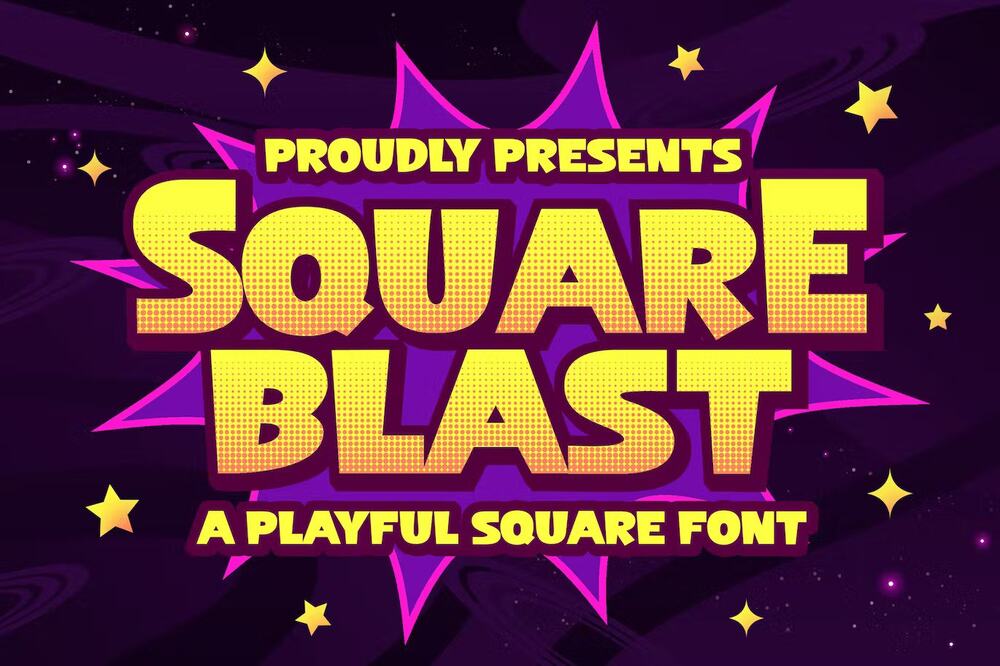 A playful square font, Inspiring from playful bouncy cartoon style typography. This font is perfect for a design that makes it more attractive and playful.
Summer Square
It is a vintage all caps font with two styles clean and rough. Perfect for summer designs, covers, titles, posters, packaging and etc.
Square Squads
It is playful display font. The font is fancy, playful, and cool. Suitable font for fashion, album covers, logotypes, branding, magazines, social media, or great for other projects.
OBIT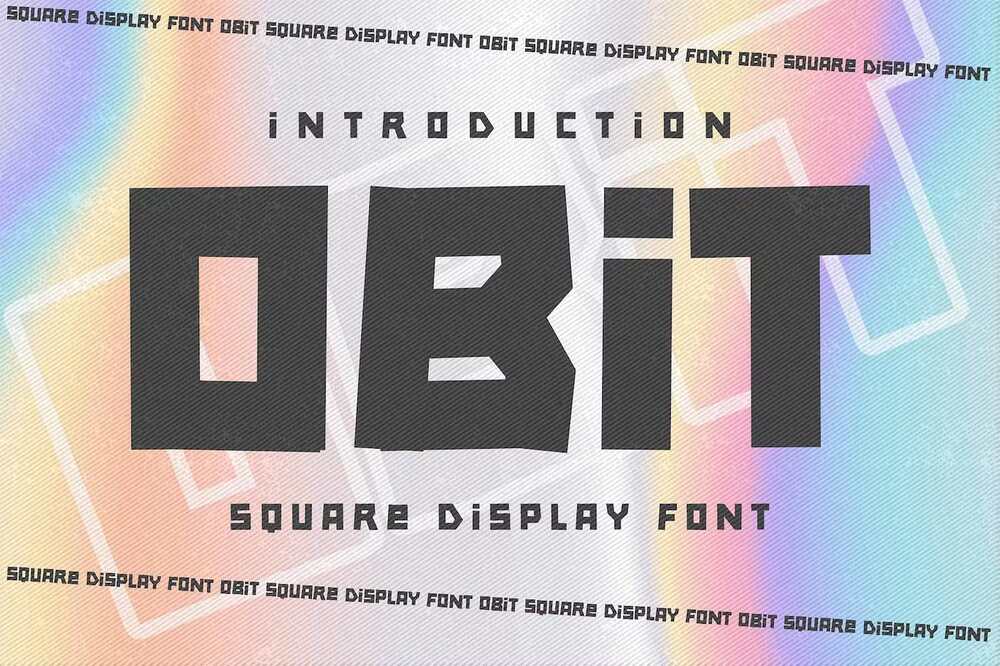 It is a square display font with a textured natural style and classy styles. This font is great for your creative projects such as watermark on photography, and perfect for logos and branding.
Stone Ocean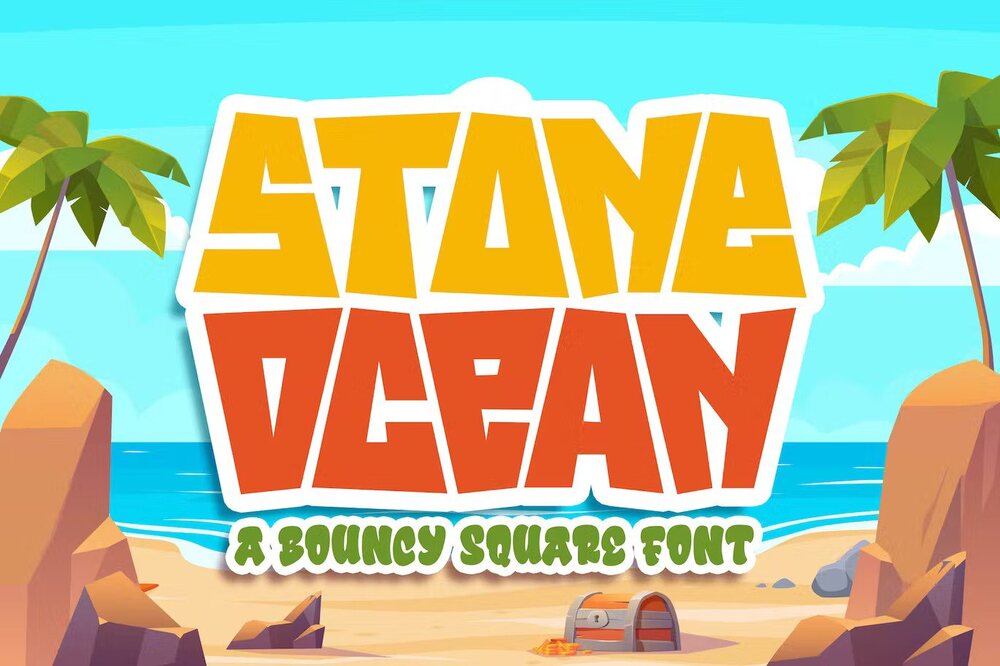 A bouncy square font inspired by playful style with a fun theme very good for tropical, kids and playful theme designs.
Armstrong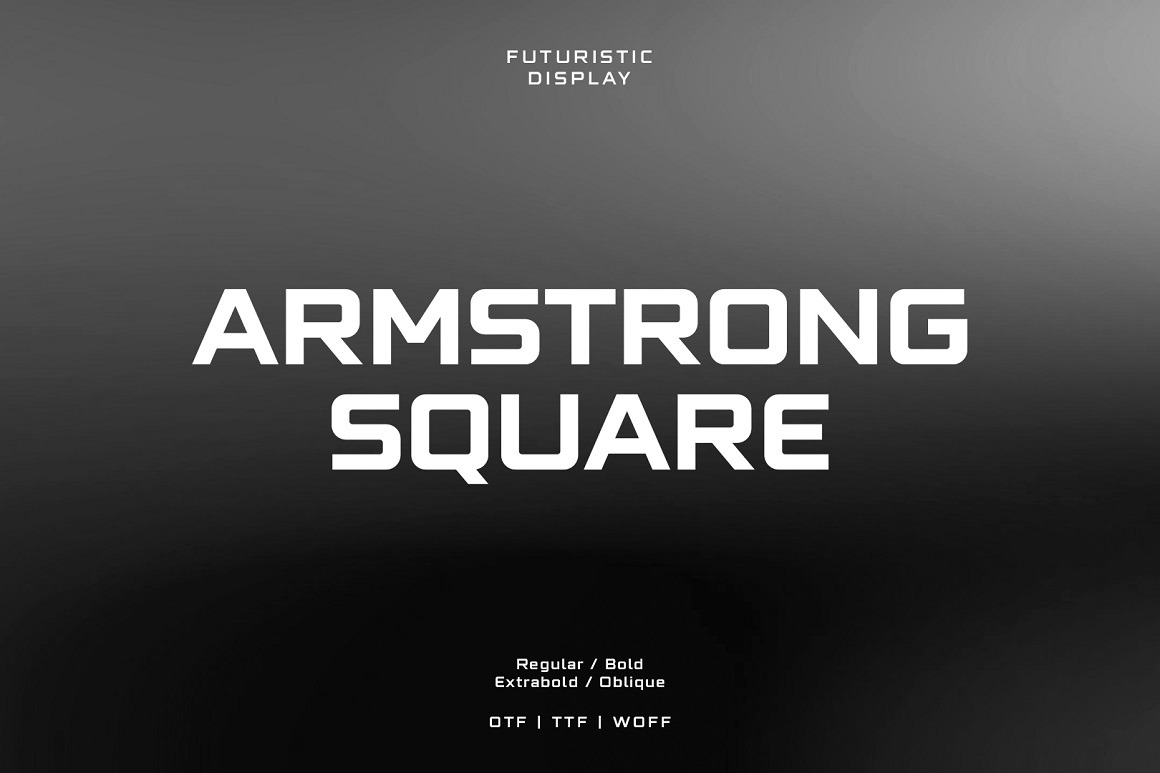 A unique and strong typeface. Based on the square shape that makes this font look consistent but not too stiff. Ideal for titles, headings, covers, posters, flyers, packaging and etc.
Square (Free)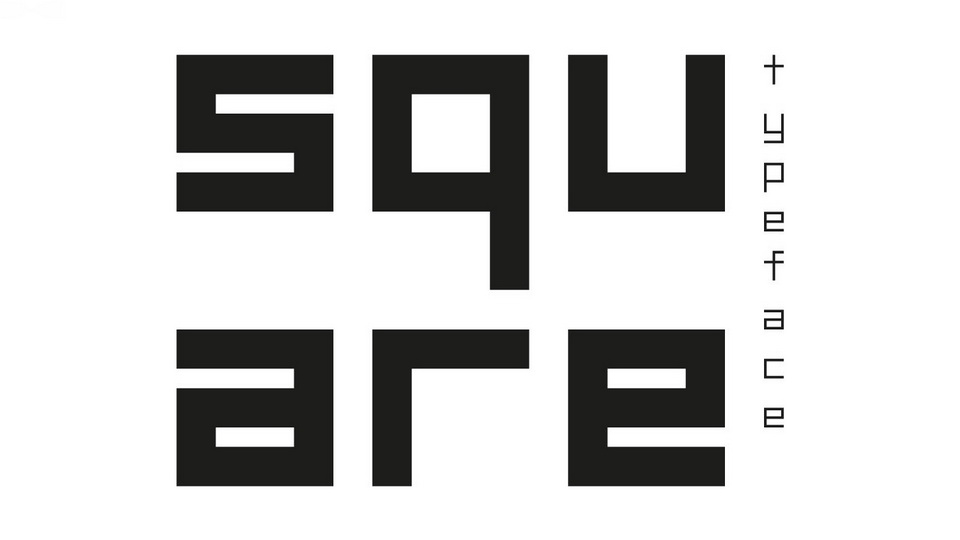 It is a free geometric style square typeface so good for designs such as innovation, technology, arts and other display use.
Makhina (Free)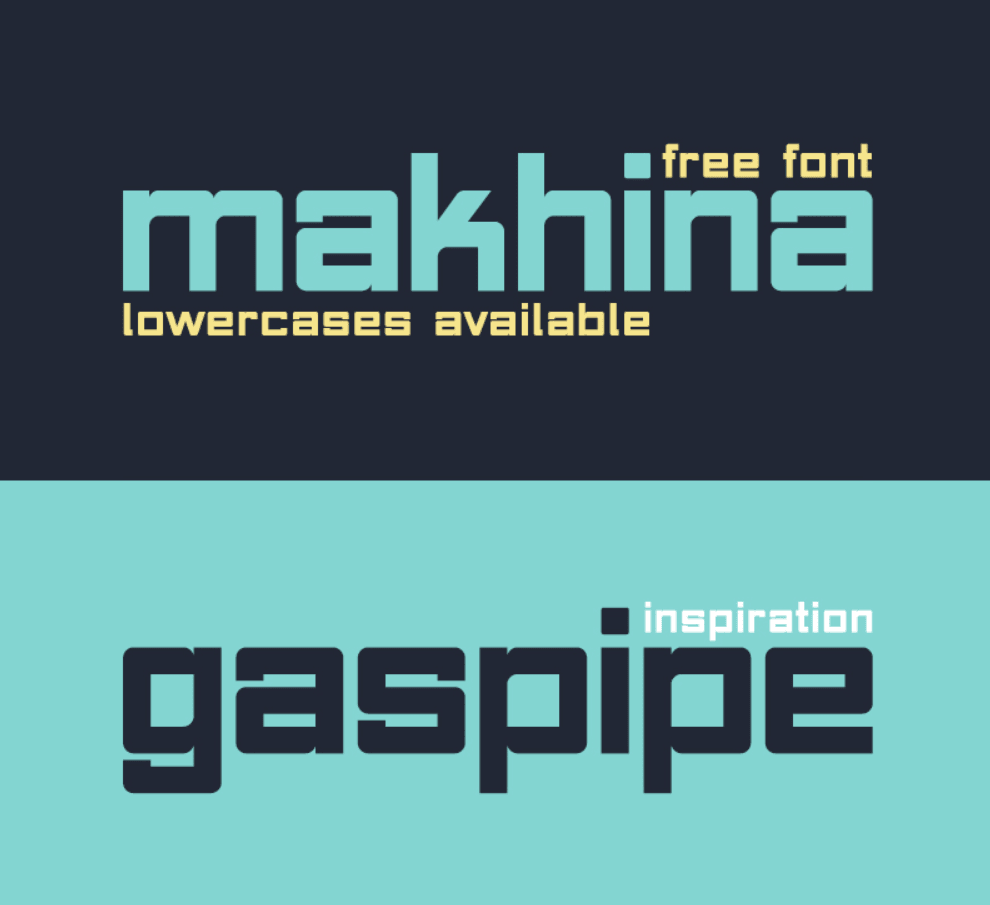 Inspired in gas pipes, the basic shape is a rounded square. It's ideal for small and big texts, logos, posters, titles, covers and etc.
Modulo (Free)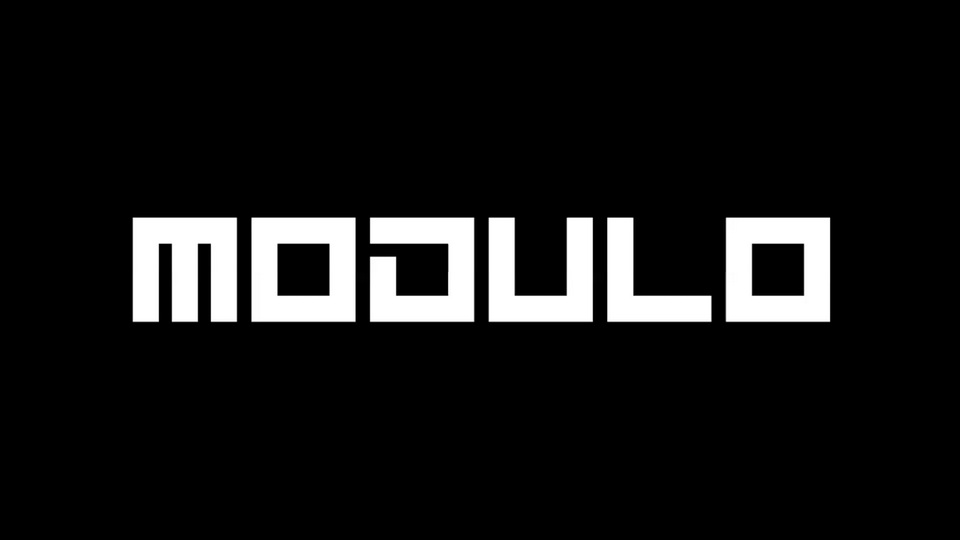 It is a layered free grid-based typeface for all your needs such as titles, covers, posters, packaging, branding and etc.
Fat (Free)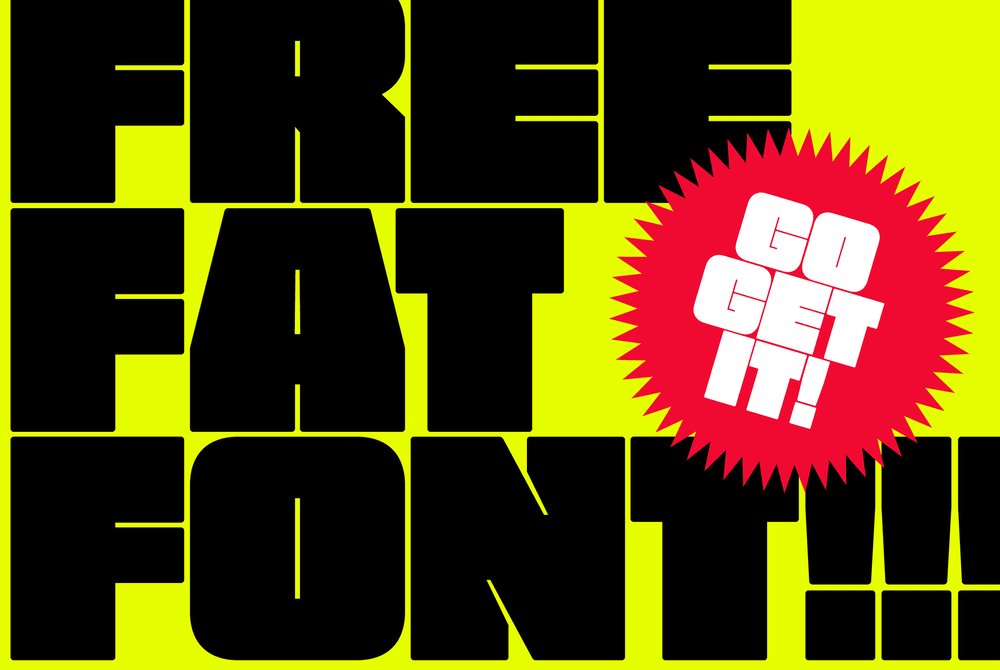 This free font has an extremely heavy weight and many unique characters. Perfect for big titles, advertising, labelling, packaging and anything that needs a big impactful typeface.
Oxanium (Free)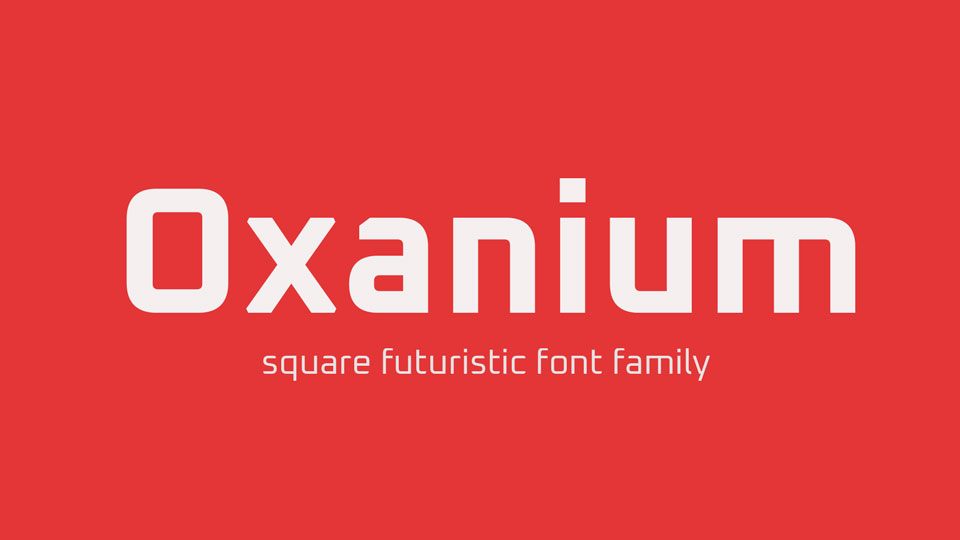 It is a free square futuristic sans serif font family so good going for headlines, titles, covers, posters, packaging, branding and etc.
Block Square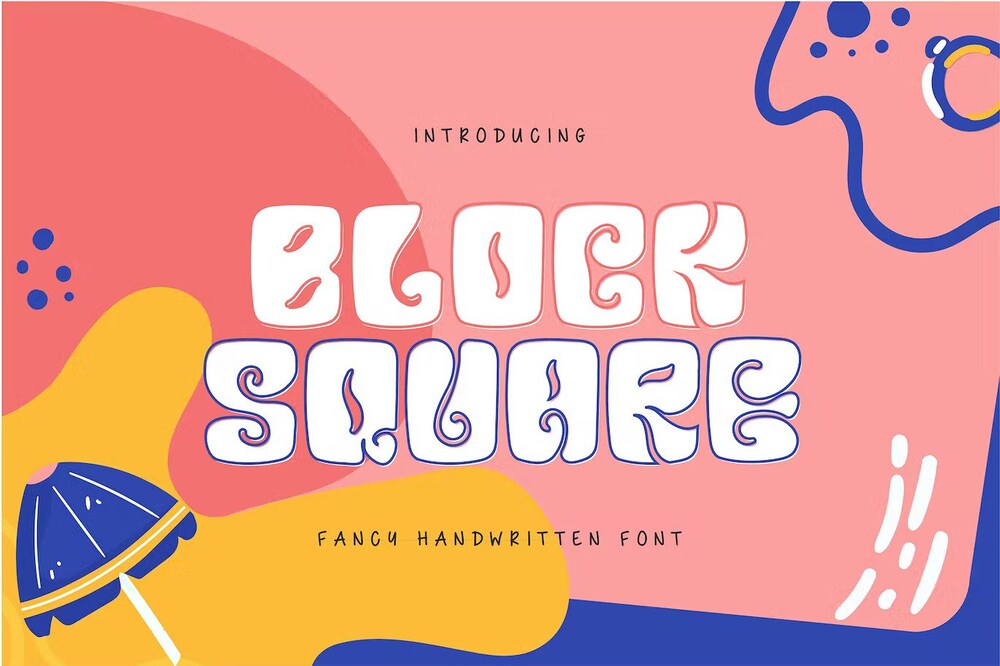 A fancy handwritten font with a calligraphy style so beautiful on invitations like greeting cards, branding materials, business cards, quotes, posters and etc.
Logkey Block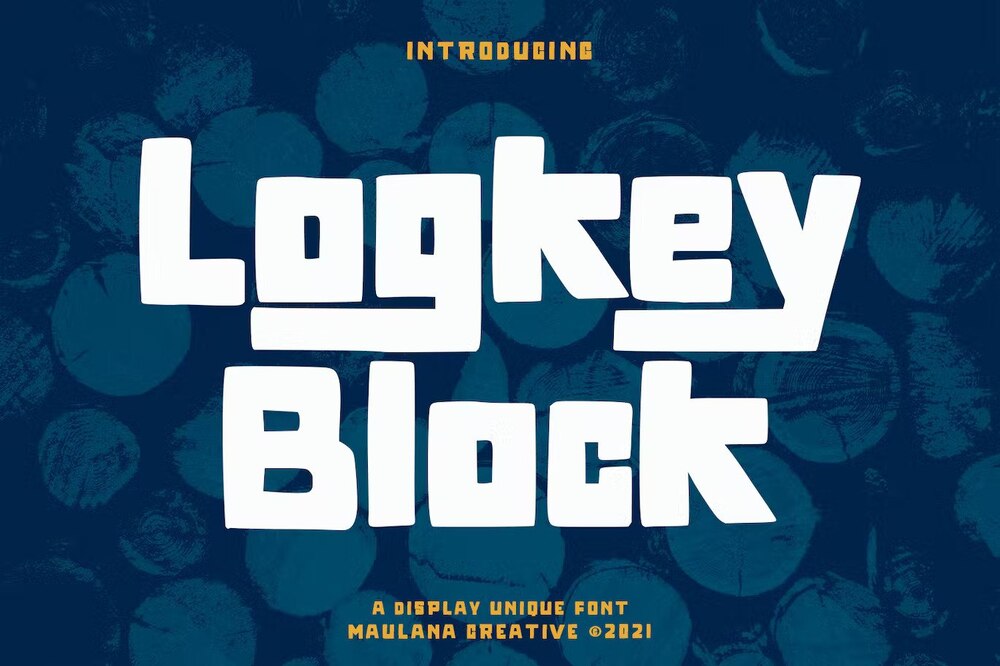 It  is a fancy unique font. With bold square stroke, fun character with a bit of ligatures and has a two files lowercase alternates. Good for logo designs, social media, movie titles, books titles and etc.
Tokyo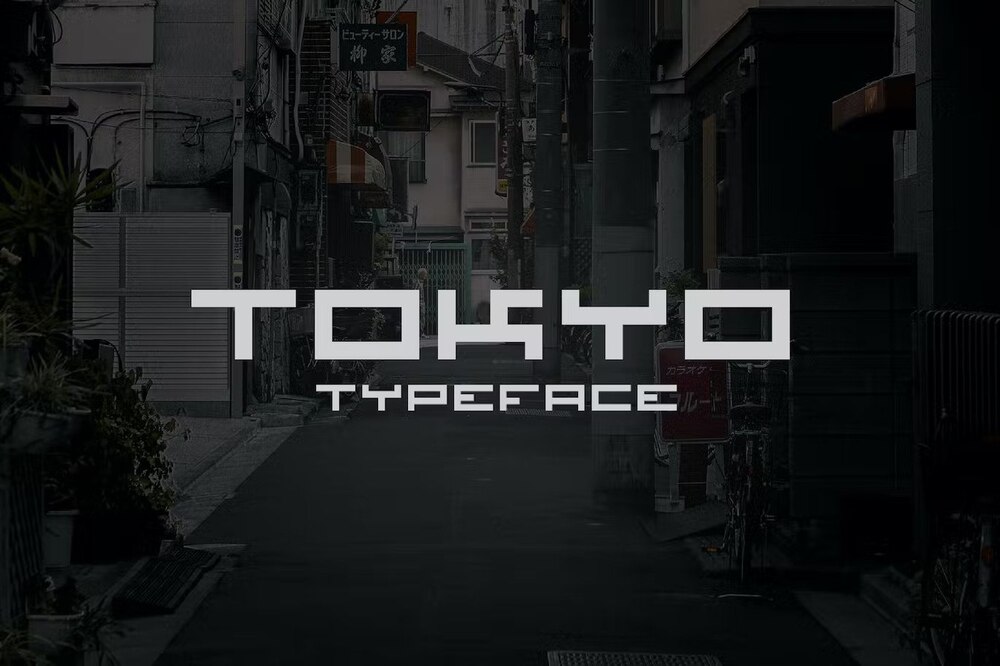 It is an ornamental japonism typeface. This font allows you to write and read in Latin letters with a Japanese appearance. Beautiful for designs such as titles, covers, branding and etc.
Puff Square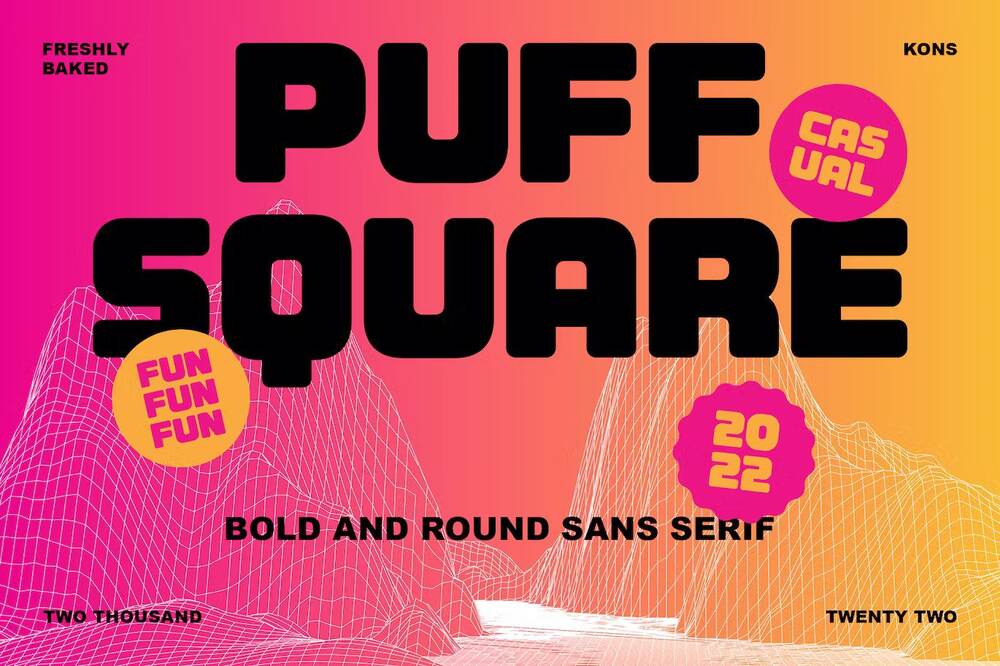 It is a chunky bold and fun sans-serif display font. Rounded in every corner to give playful and casual vibes to your visual aesthetic. Ideal for branding, posters, flyers, covers and etc.
Mashed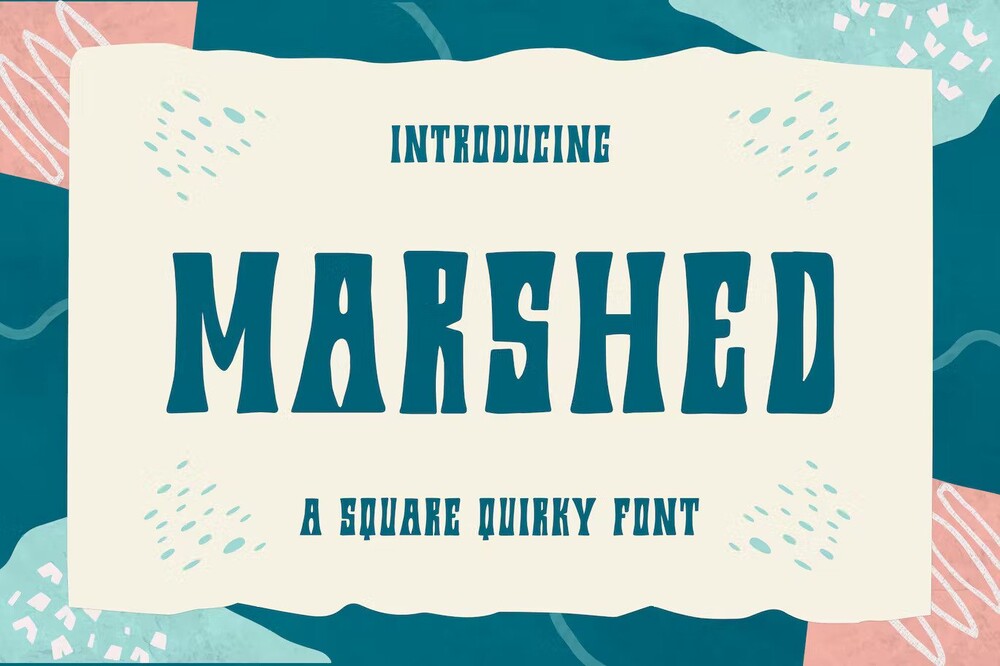 It is a playful, unique, and quirky display font. The font is PUA encoded which means you can access all of the glyphs and swashes with ease. Perfect for children-themed designs and many more.
Tampool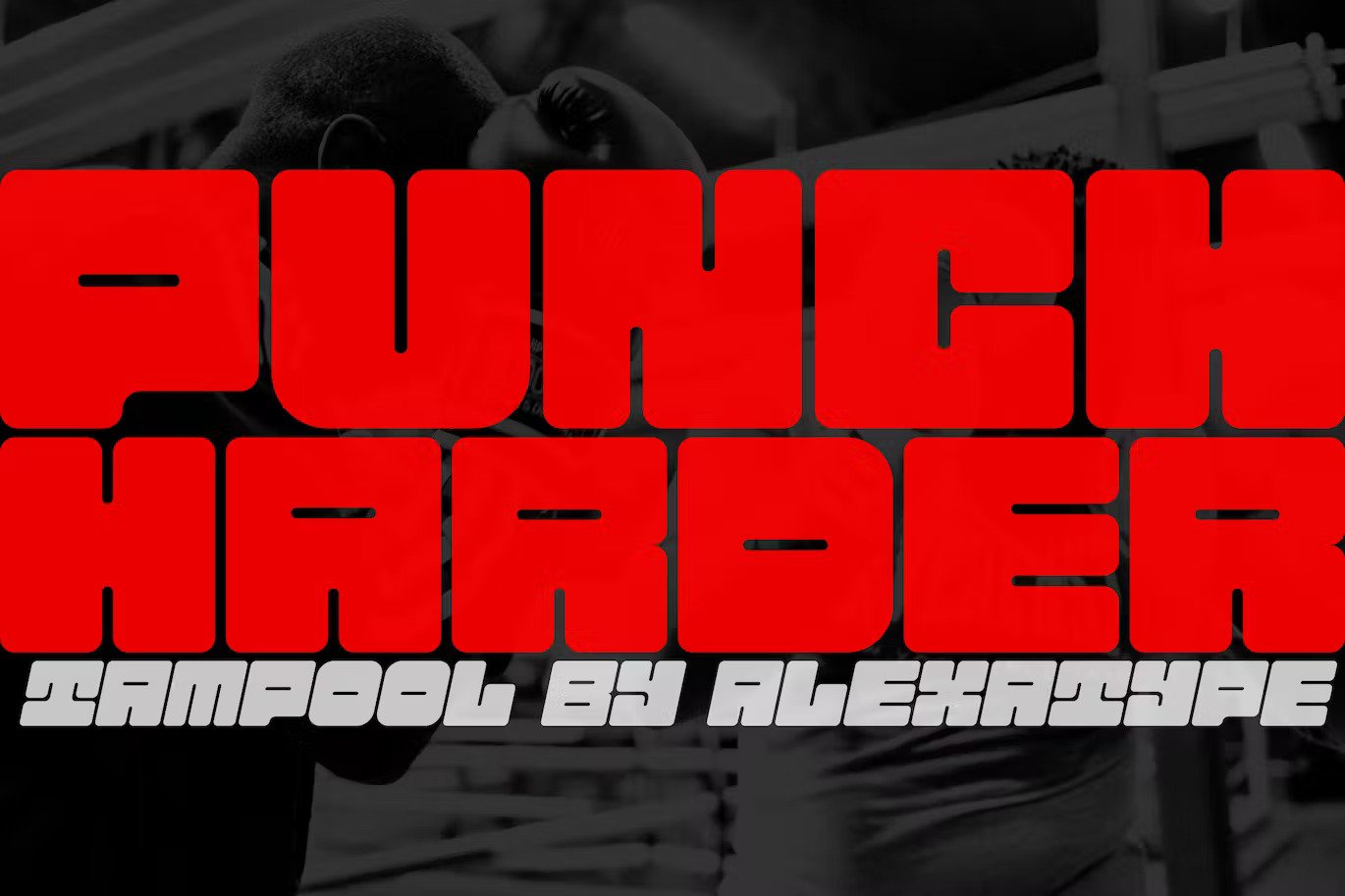 The square and identical shape of the letters, gives any words that written with it a strong and powerful impact. Perfect for any sport related poster and motivational print, t-shirt, headline, anything.
Teknikaler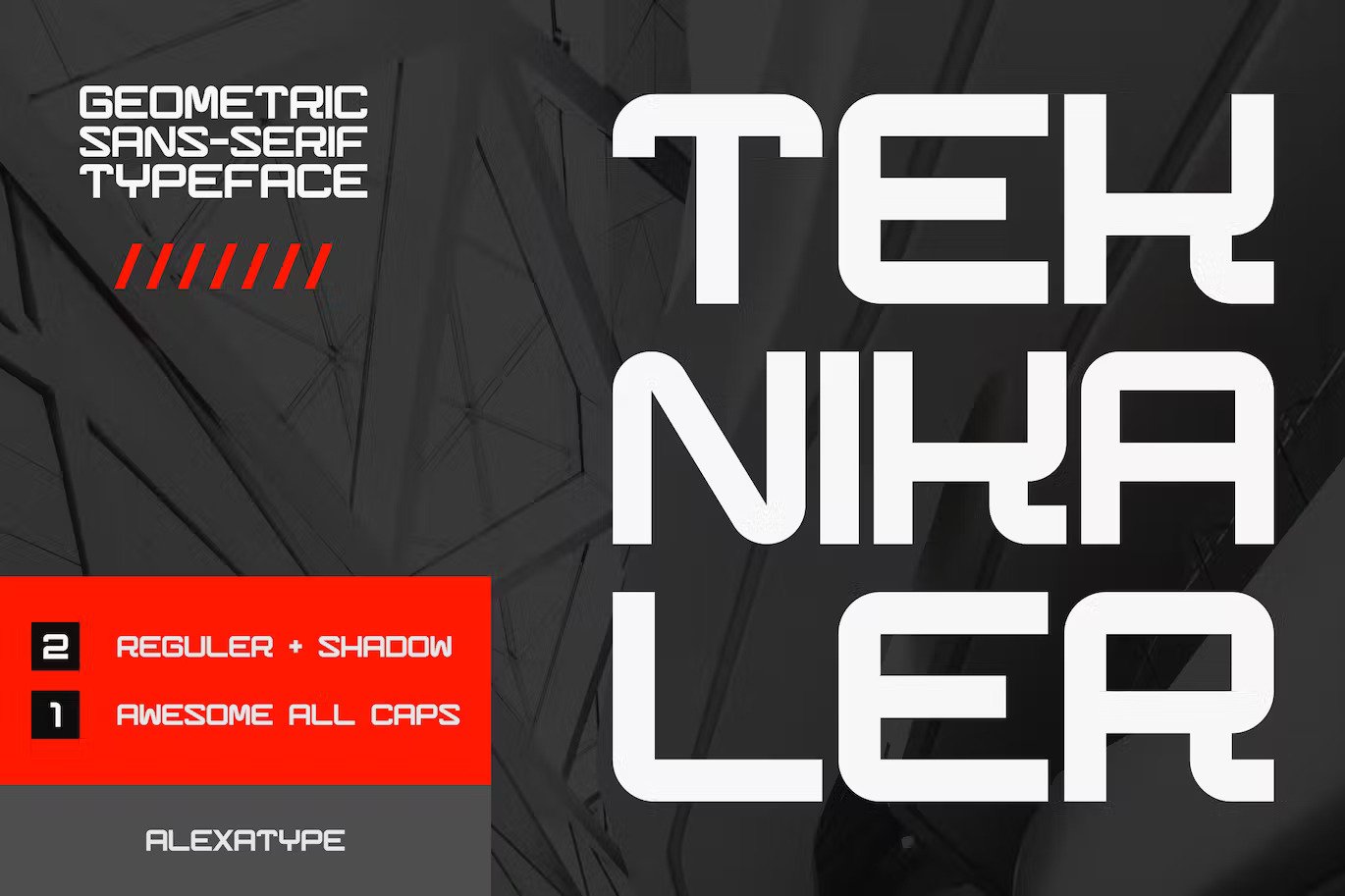 It is a geometric sans serif with square size glyphs with rounded angle that perfect for modern technology articles, posters, websites, and any promo material.
MBF Quadria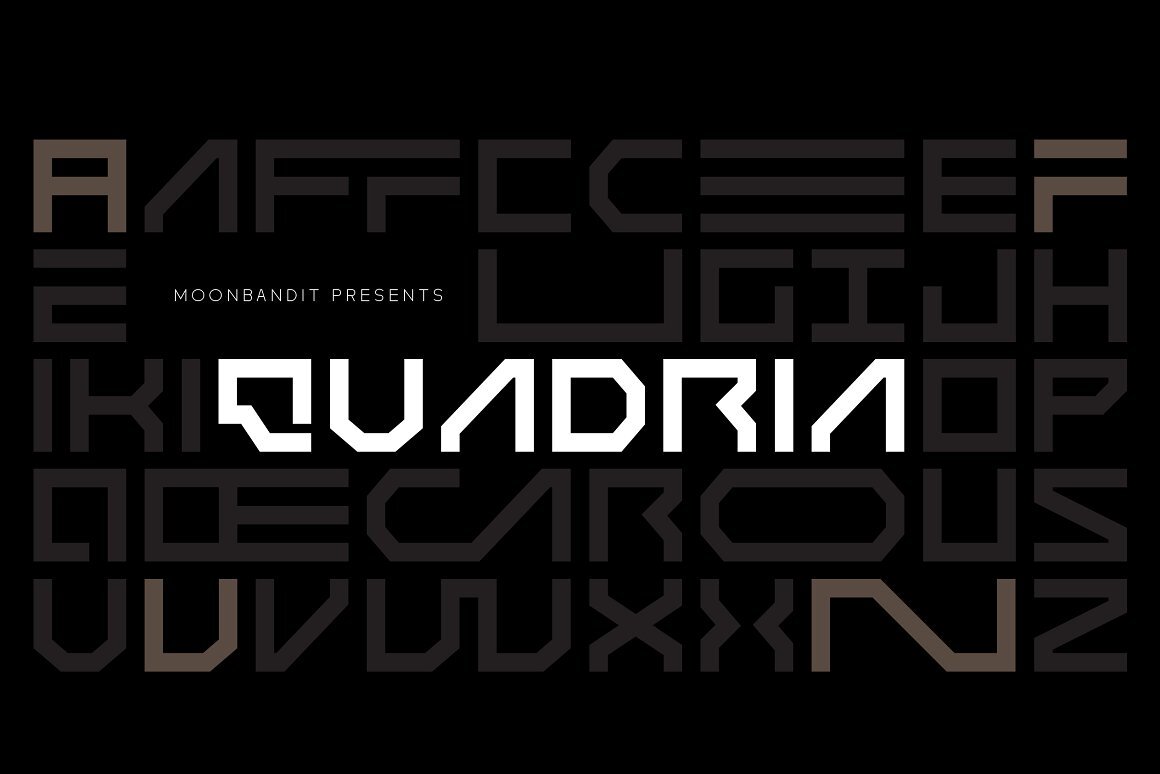 It is an experimental square font. With many alternative and ligature, this typeface is more than capable to fulfill all the square variant you need in a font. Use this font for titles, headlines, logos, posters and etc.
Reiswar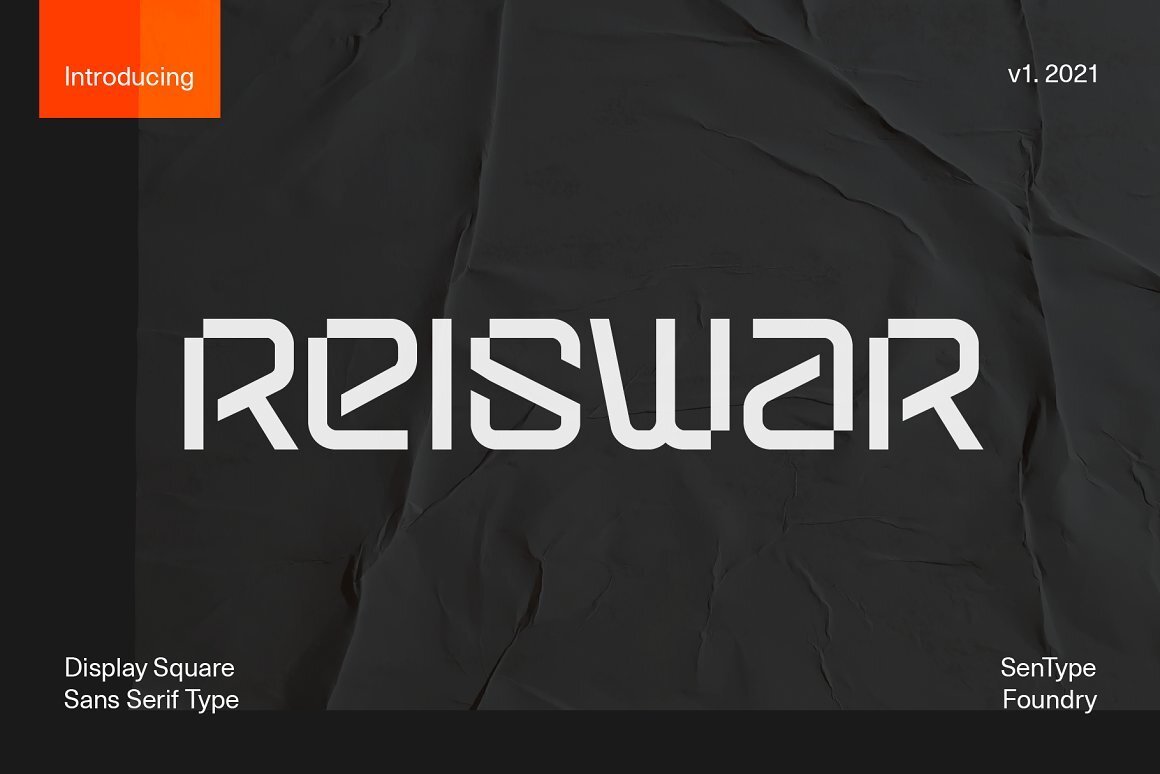 It is a display type font that using basic form rounded corner with pixel corner cut effect. This font is techno, sporty and modern type that suit for your logo design project and also best for titles, posters, websites and animation.
Image credit: Pawel Czerwinski and unsplash.com