Today we travel where the cold but cozy atmosphere to do something interesting. This is the wonderful Scandinavia and there you can create exclusive designs for these countries, including fonts.
So now we want to present even more than 30 beautiful and neat fonts in Scandinavian or Nordic style. We hope that our collection will be interesting because the Scandinavians are known as very neat people, so their designs are fully felt.

You may also like:
Christmas Nordic Font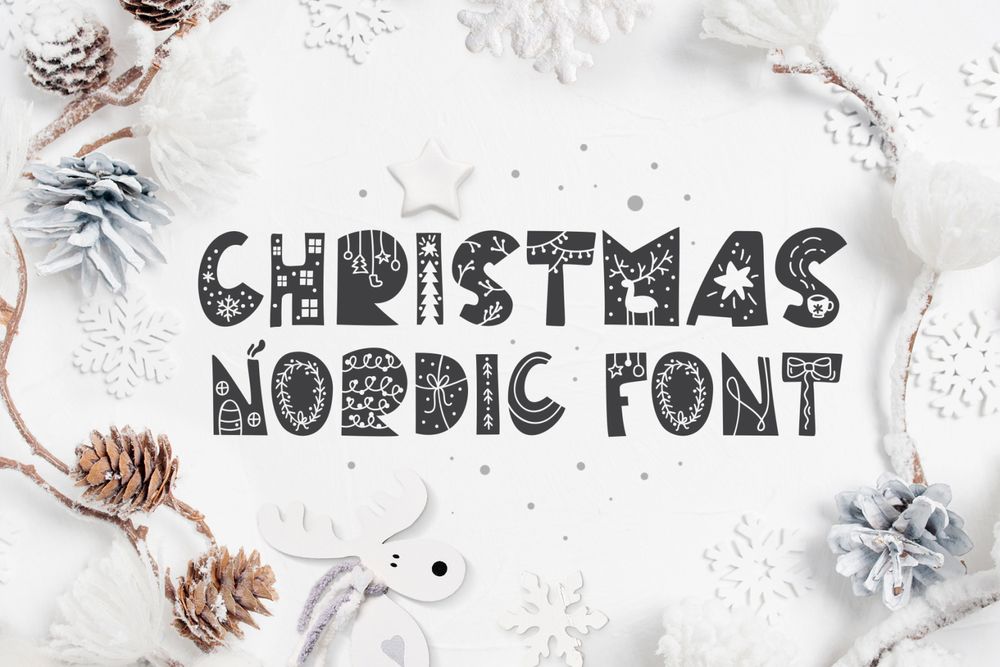 Christmas Nordic font is hand drawn modern display font. This font is regular and bold style. Perfect for kid's books, scrapbooks, logos, icons, phrases or quotes for winter greeting cards (Christmas or New Year holidays), photo overlays, short phrases and etc.
Mjölnir – Nordic Tribal Font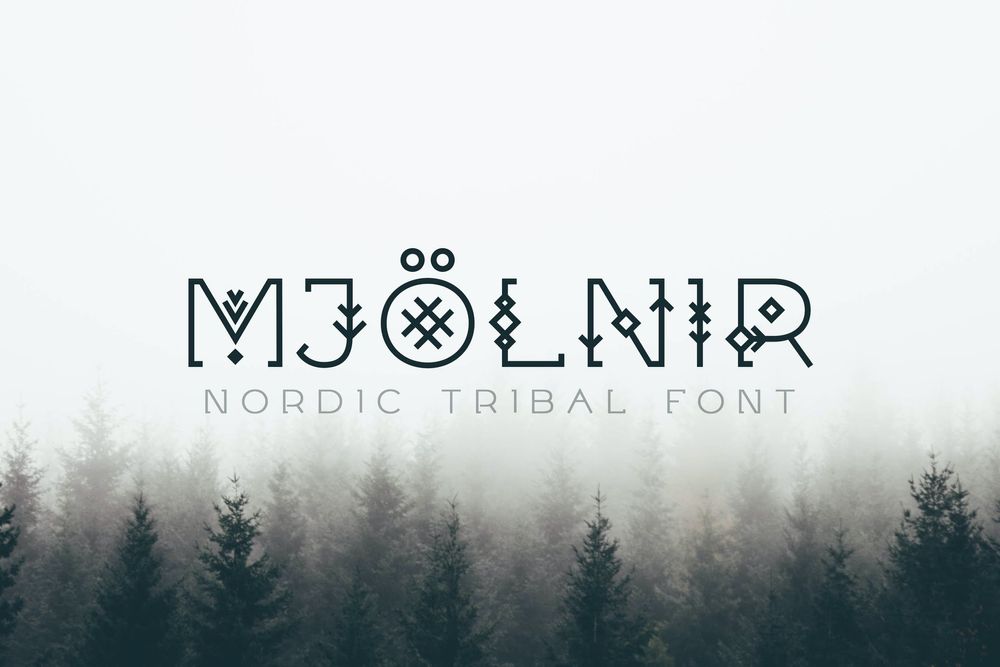 This nordic tribal font is meant to be used for headlines, titles, logos, posters, flyers and etc – anything that requires a unique geometric typeface with tribal motif.
Bhiure Font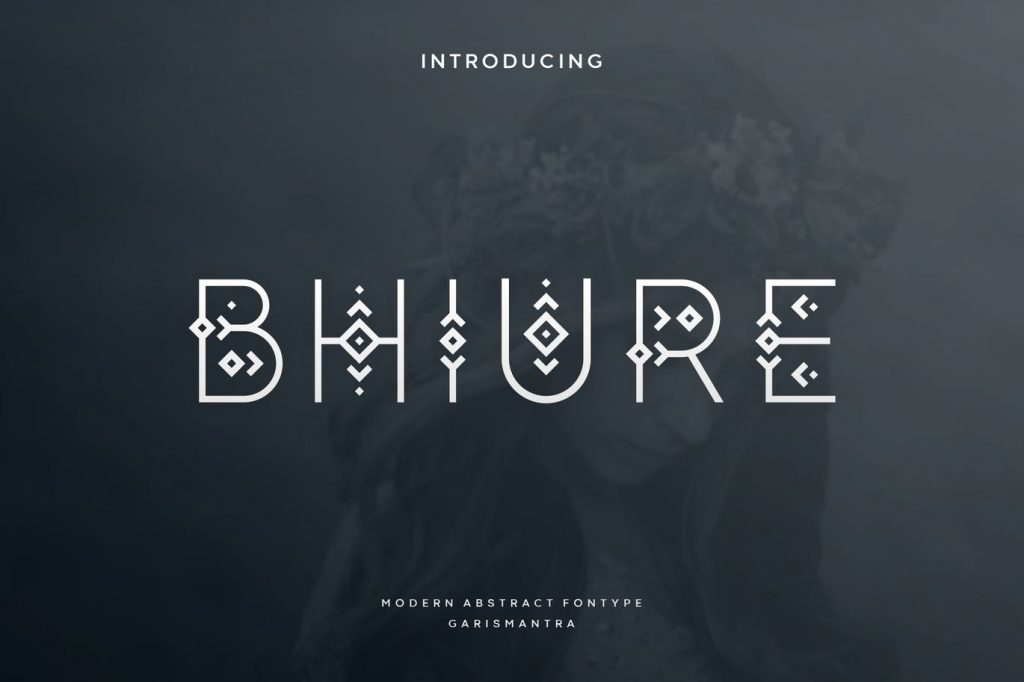 This original nordic font will appeal to various craft ideas, from weaving, batik, motifs, letterheads, titles to stationery. Simply use for your designs.
Nordica Font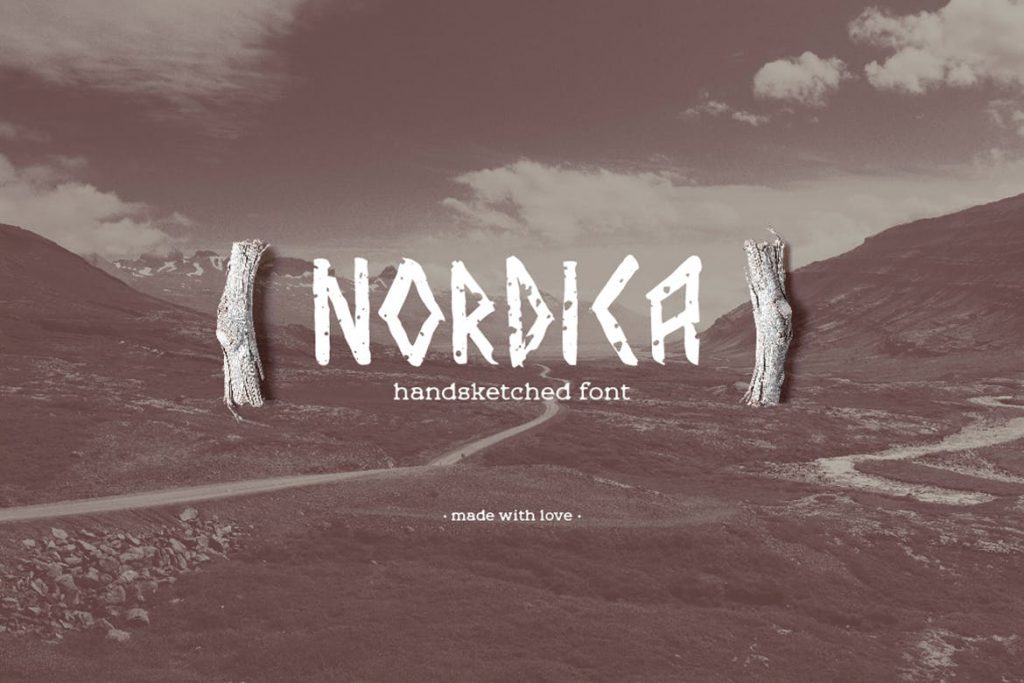 It's an ideal font for giving your text that strong nordic touch. Great for typography posters, apparel designs, branding and logos, greeting cards and invitations.
Dream Fjord – Scandinavian Font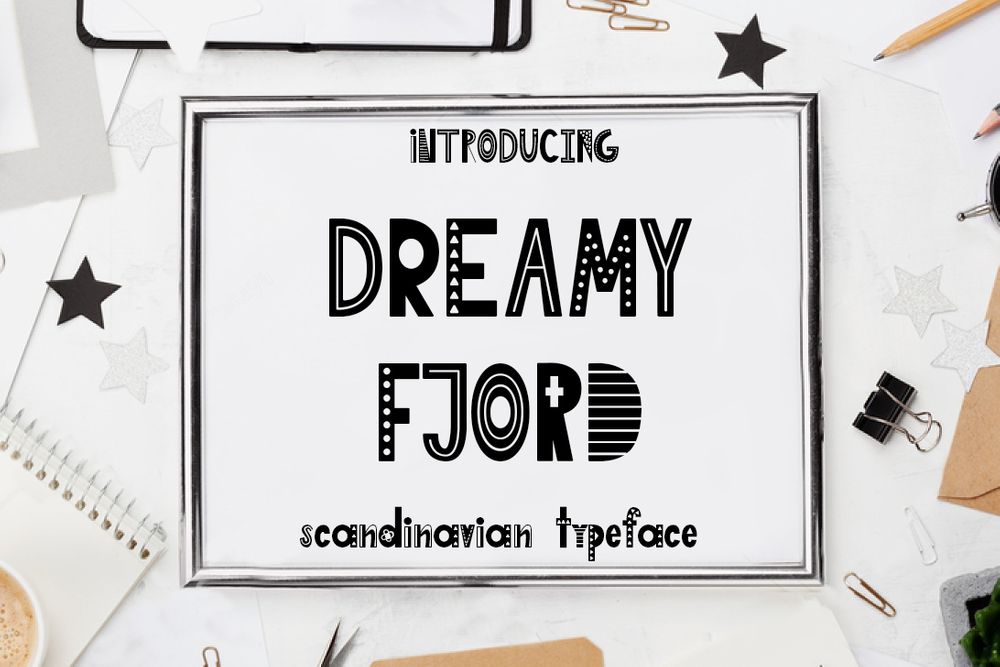 It makes custom lettering a dream thanks to all the little extra decorative options you can include for a pretty and unique customisation. Ideal for greetings, branding, prints, invitations, and crafting.
Soft Vintage Scandinavian Decor Font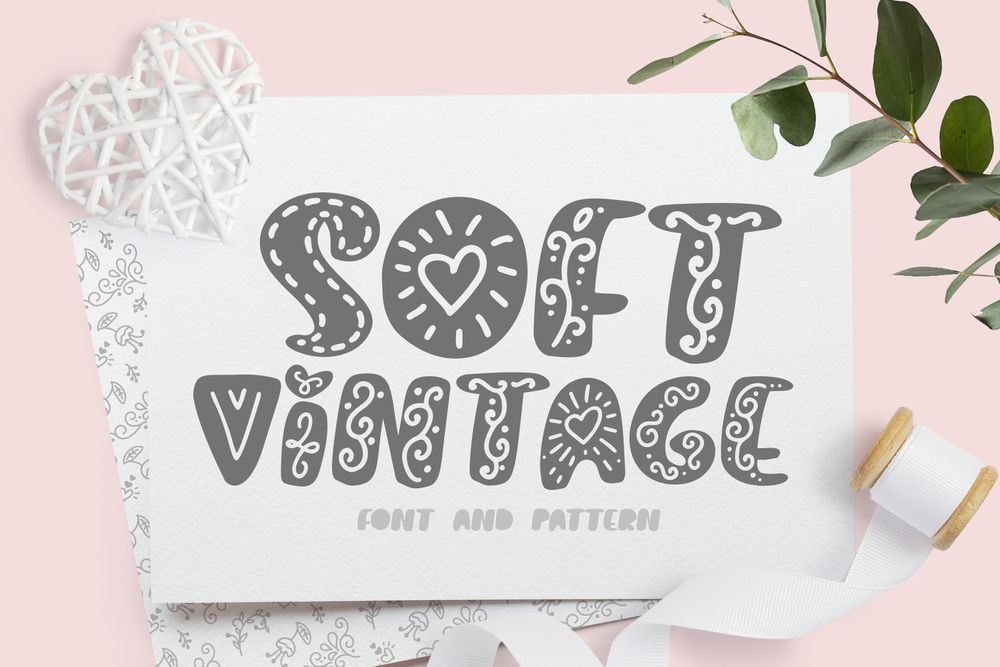 A funny scandinavian modern display font in two styles. Perfect for children albums, books, greeting cards (Christmas, Birthday, other holidays), photo overlays, logos, phrases and etc.
Bjorn Typeface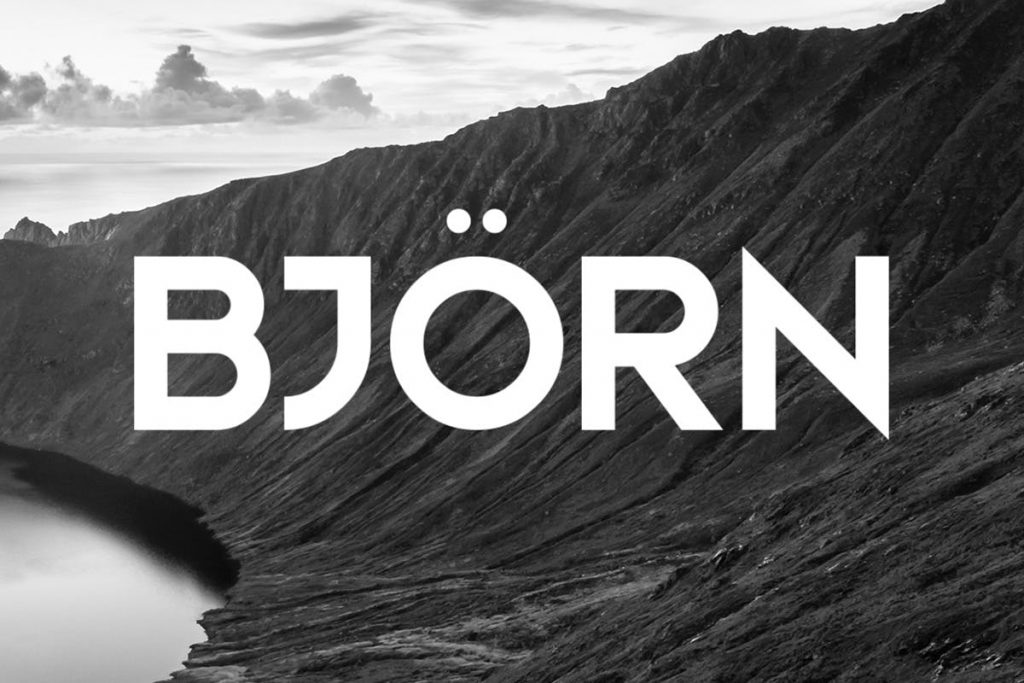 It is a sans serif display typeface with sharp corners. It's a very versatile typeface that works great in large and small sizes, tight and wide spacing. Perfect for titles, logos, posters, headlines, covers and etc.
Flower Hand Drawn Display Font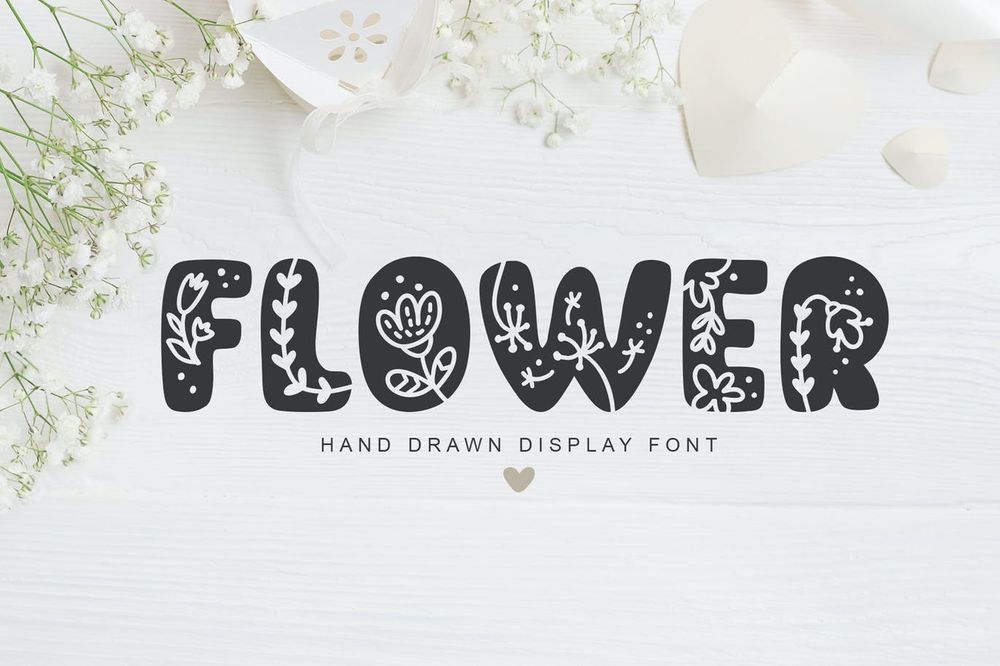 Elegant ethnic calligraphic lines give romantic freshness to your handmade design. Perfect for creation of any decorative elements such as, greeting cards, print gifts, t-shirts, nordic tags and etc.
Noatun Typeface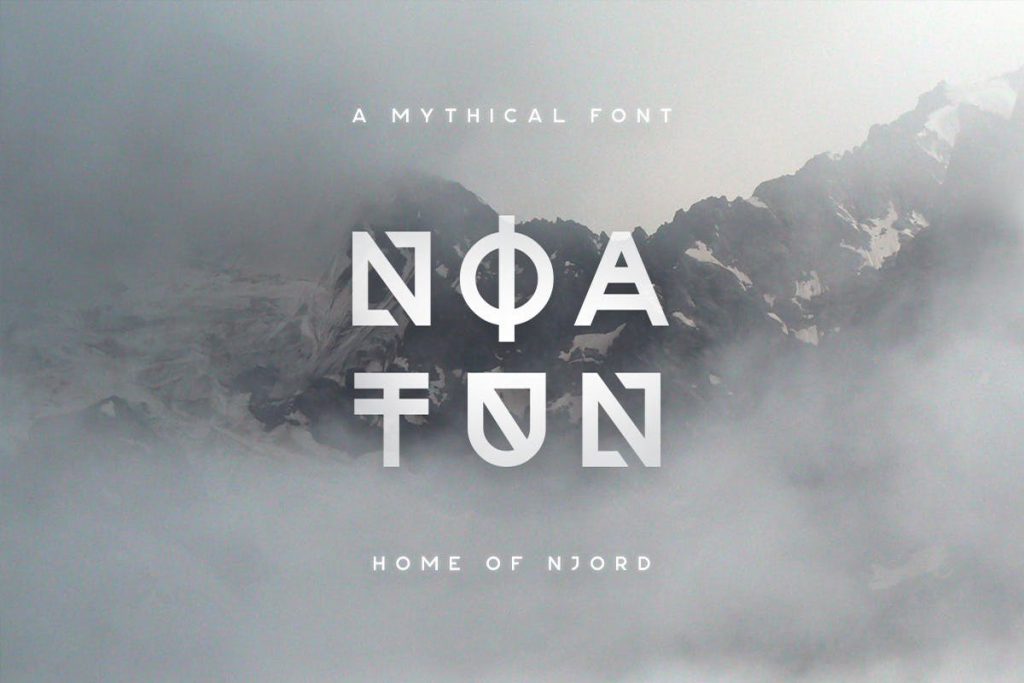 Noatun is a strange typeface. It comes in two different versions and features a unique geometric style. It works great in titles, logos and short quotes.
Nordic Font (Free)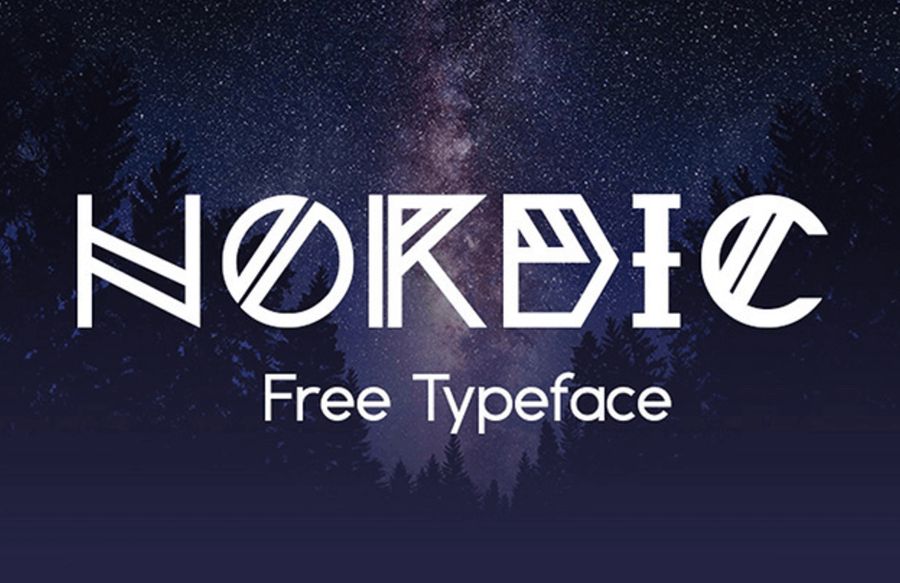 It is an experimental typeface, that was created, inspired by norwegian runes. Perfect for covers, titles, headlines, posters and etc.
Nordic Font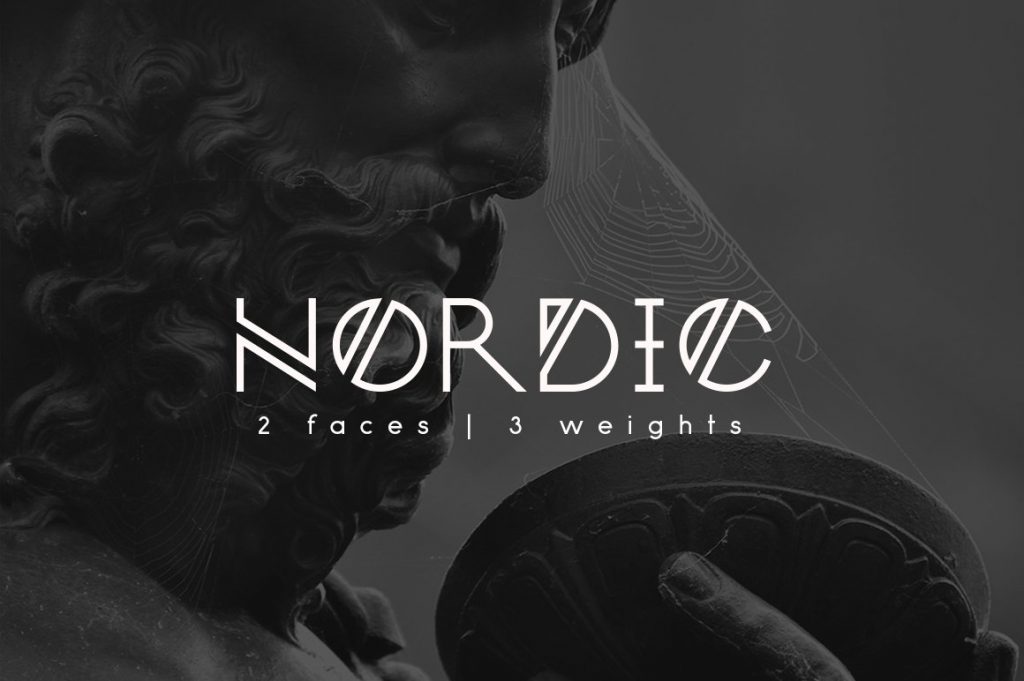 It is a free creative typeface. Perfect for for branding, stationery, logos, business cards, websites, blogs, wedding invitations, menus and etc.
Njord Font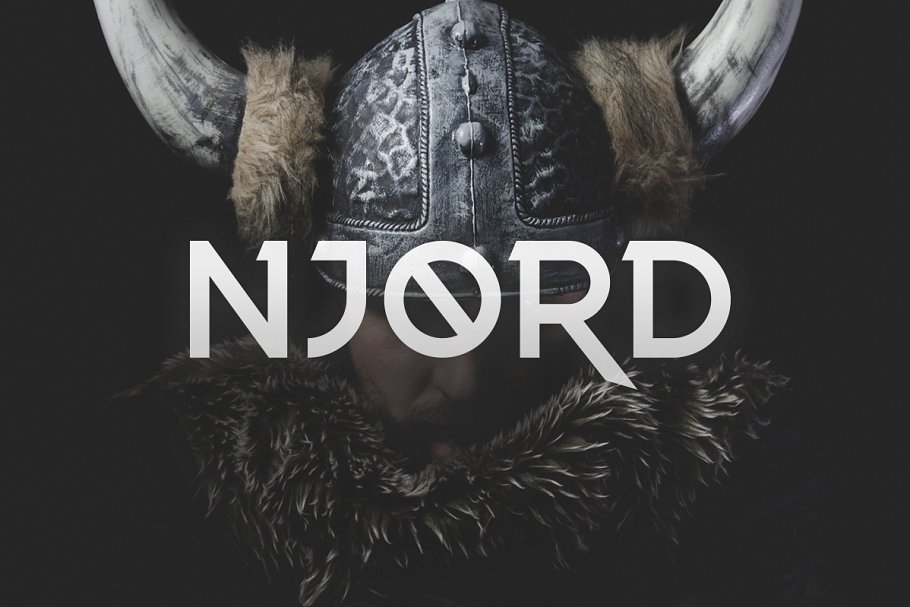 It is a display typeface that features a unique alternate style. The typeface includes uppercase multilingual letters, numbers and punctuation.Great for logos, titles and I enjoy using it with really wide spacing.
Ragnarok – Runic Viking Font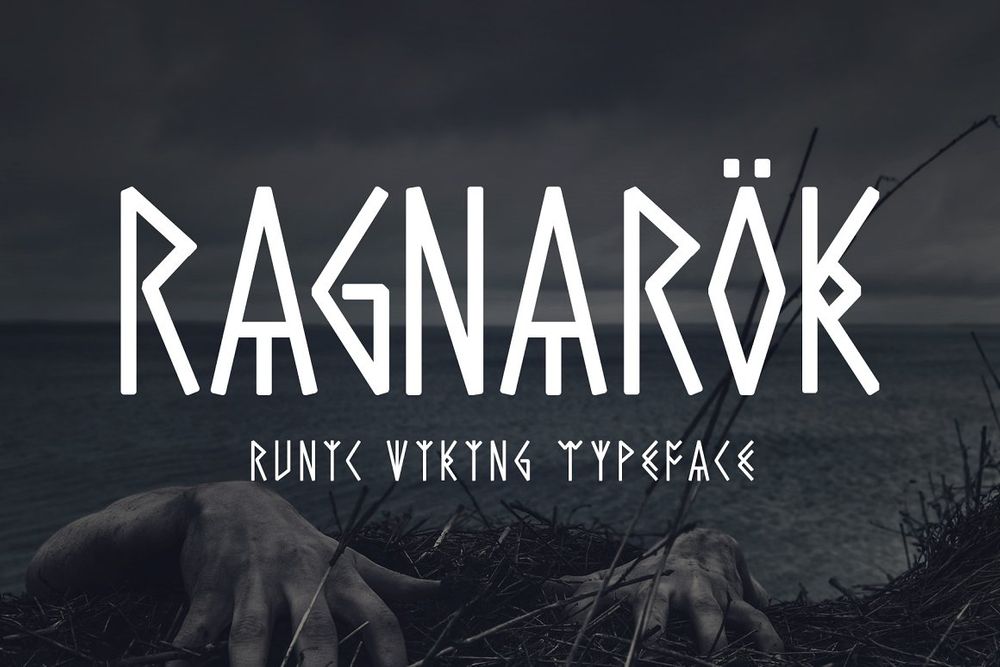 Ragnarok is a typeface inspired by ancient nordic runes, it combines traditional latin letters and numbers with viking spirit. Perfect for display purposes, in particular headlines and other design purposes.
Viking Caps Font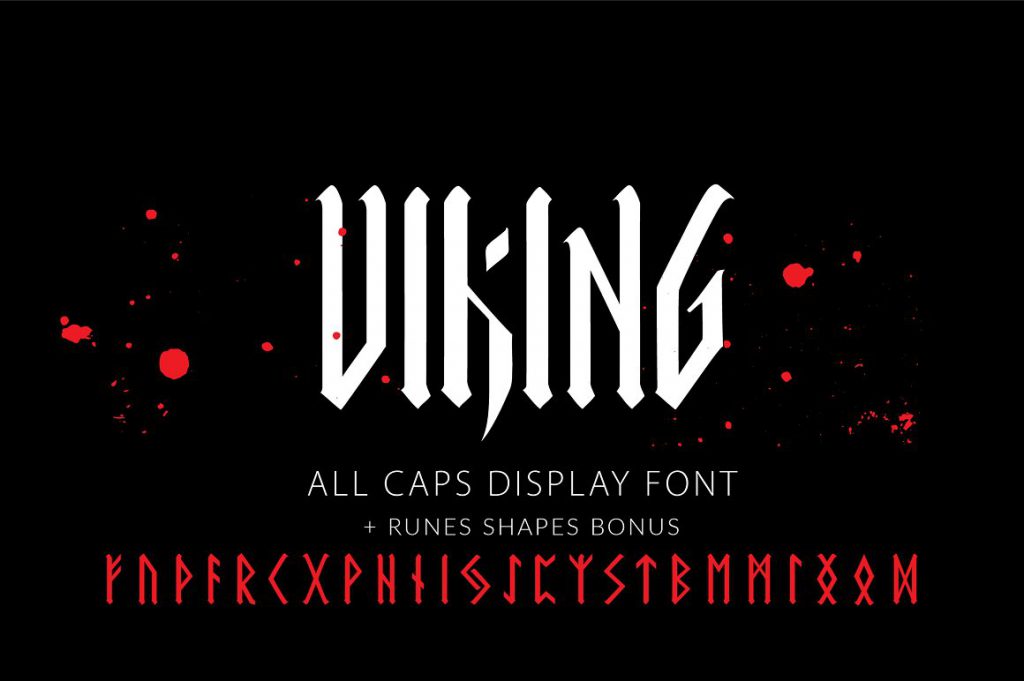 It is a strange mix of runic and gothic letterforms. It has a minimal set of glyphs, just capitals, figures, period, semicolon, a hyphen, and ampersand. Use it perfectly in logos for rock band projects, t-shirt designs, tattoos and etc.
Viking Nordic Runes Font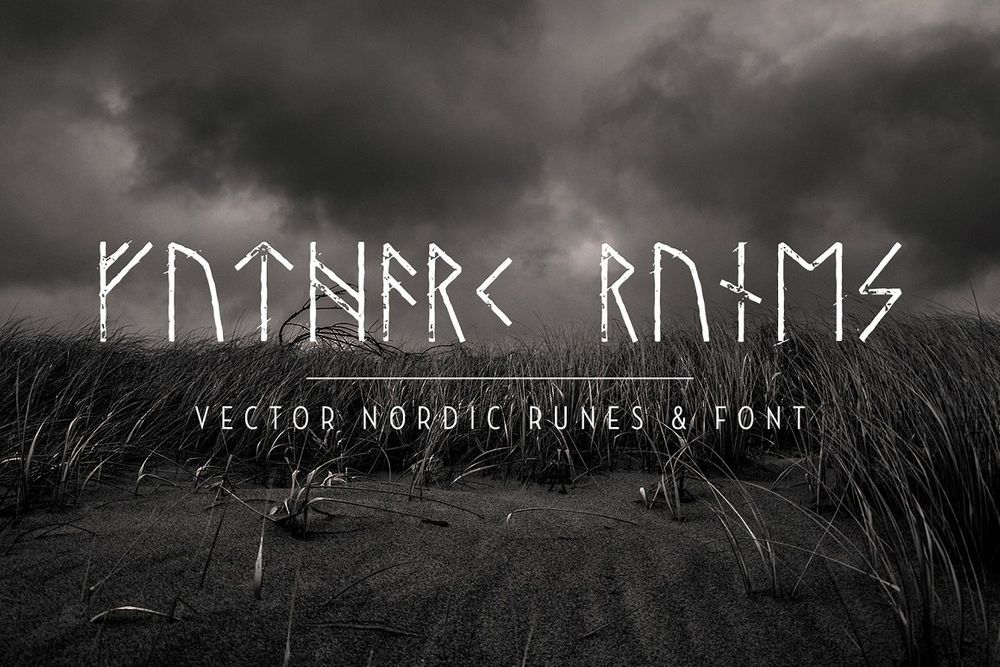 This set of vector symbols includes 31 runes using clean lines with editable stroke widths and another 31 runes with a distressed, grunge effect applied to the runes. It is perfect to use this font for prints, packaging, posters and etc.
The Nordic Collection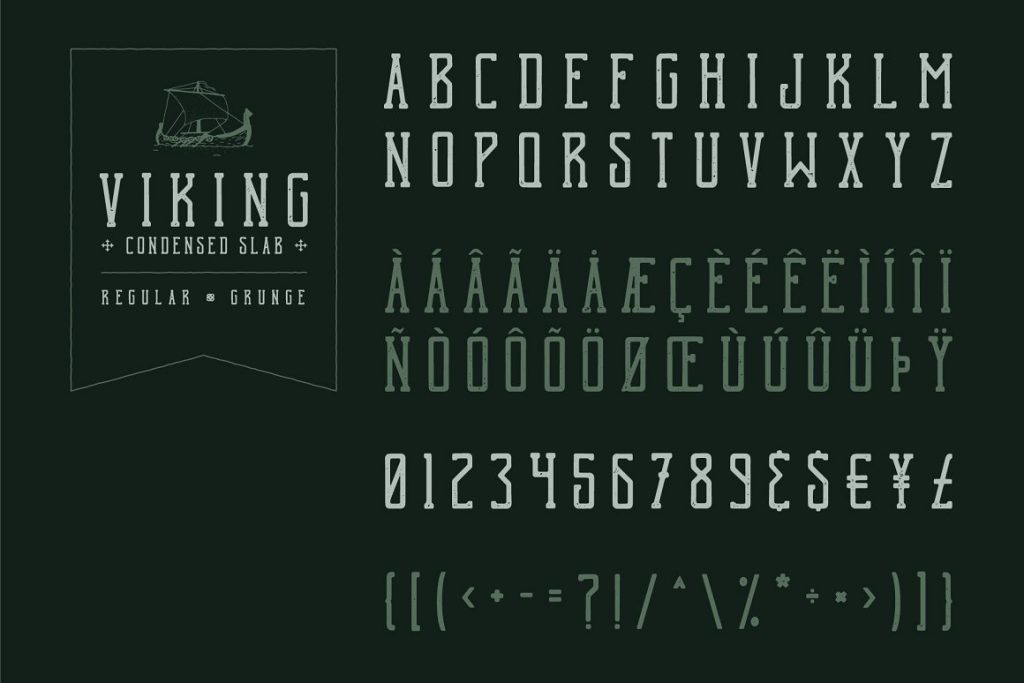 The Nordic Collection includes 2 carefully hand-drawn fonts (4 styles), over 30 hand crafted icons and illustrations, 10 logo templates + 1 poster template. Ideal for nordic scandinavian simple and minimalistic designs.
Nordic Dream Font Family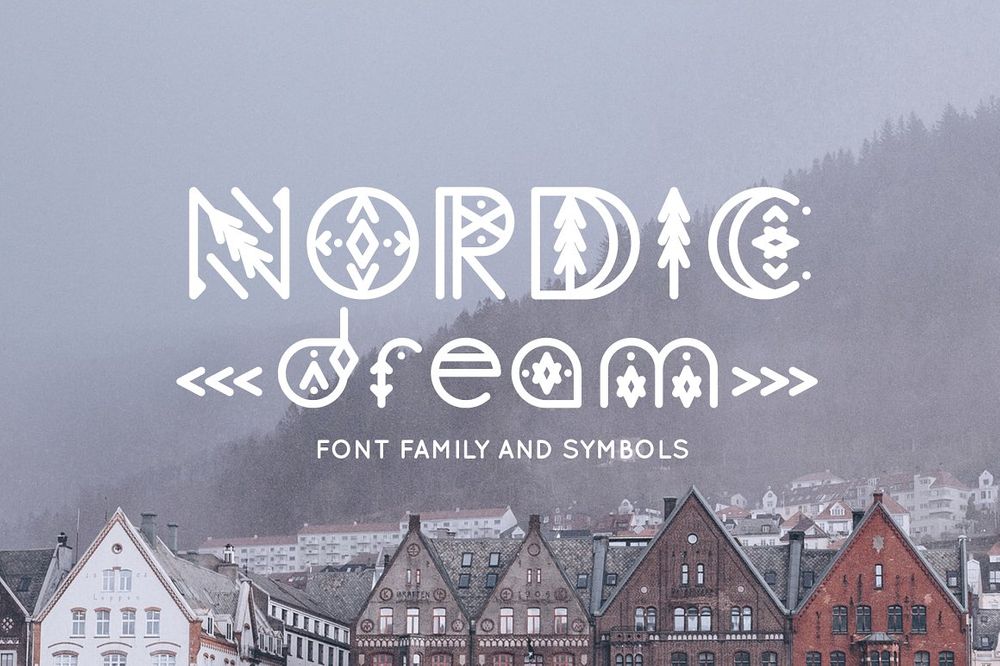 The typeface has regular, stencil and decorative versions, geometric symbols for design. Letters and symbols are perfectly combined with each other. Ideal for children books, covers, t-shirt designs, posters and etc.
Norwolk – Thin Line Decorative Font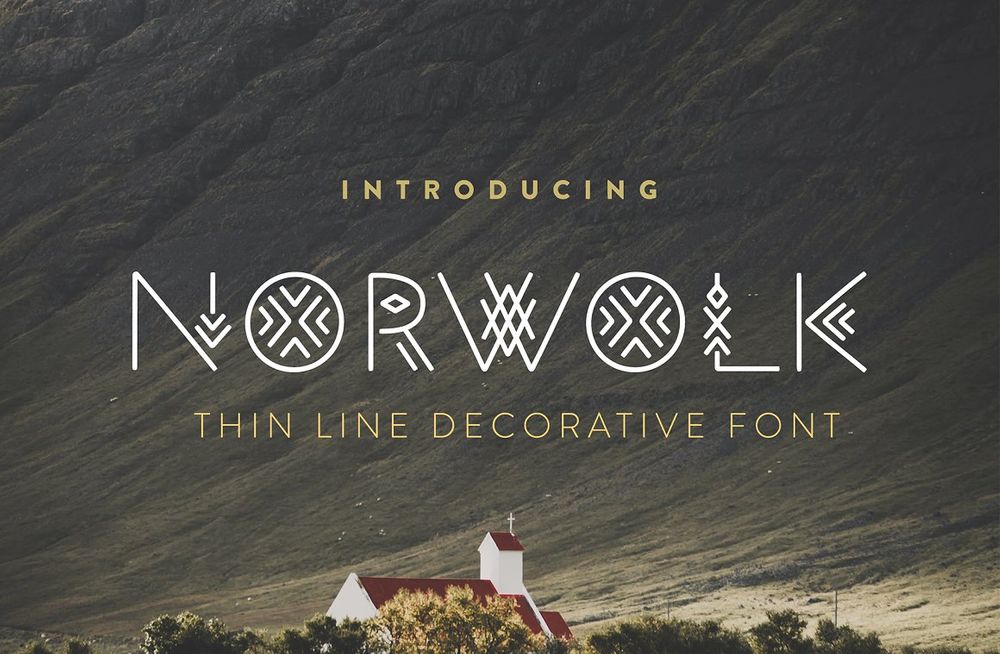 It is a linear font in folk style, uppercase is decorated with geometric elements. It is suitable for lettering posters, music albums, tattoos and etc.
Nordic Tale – Folkart Font Family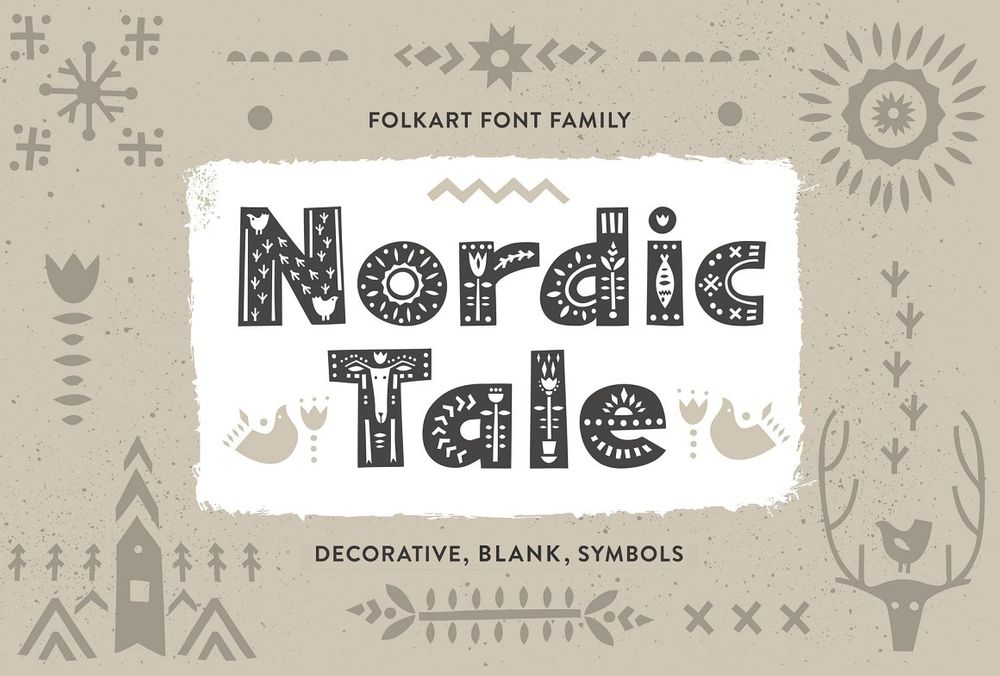 This font includes decorative, blank and symbol versions. It is suitable for lettering posters and cards, tourist brochures, photo overlays, book covers and etc.
Scandinavian Font family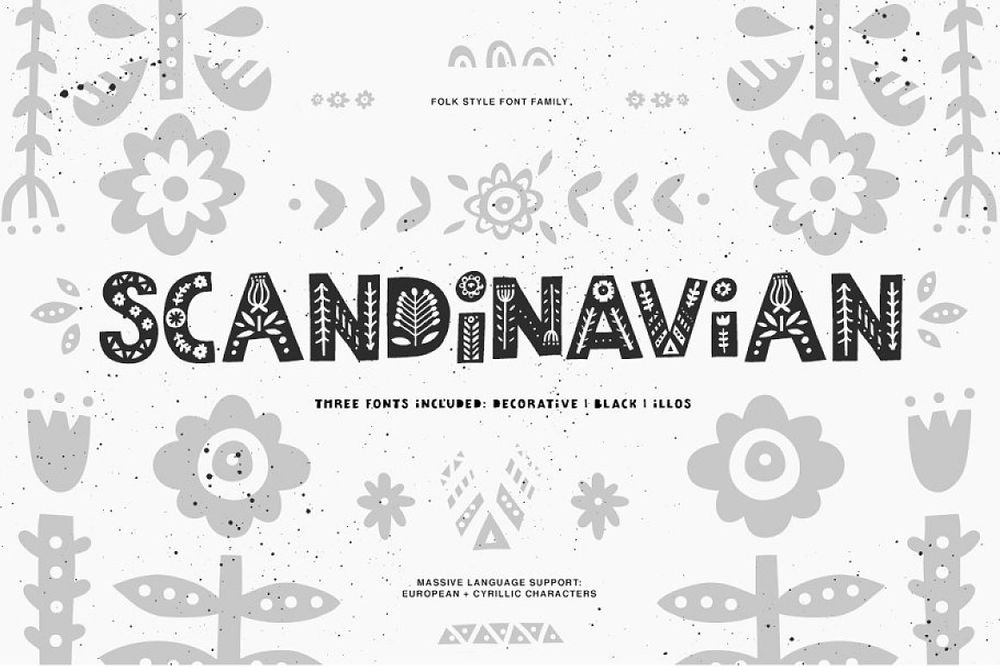 This amazing font family include three fonts: decorative, black and symbols. You can mix & match them to achieve interesting results.
Anthu – A Mystical Font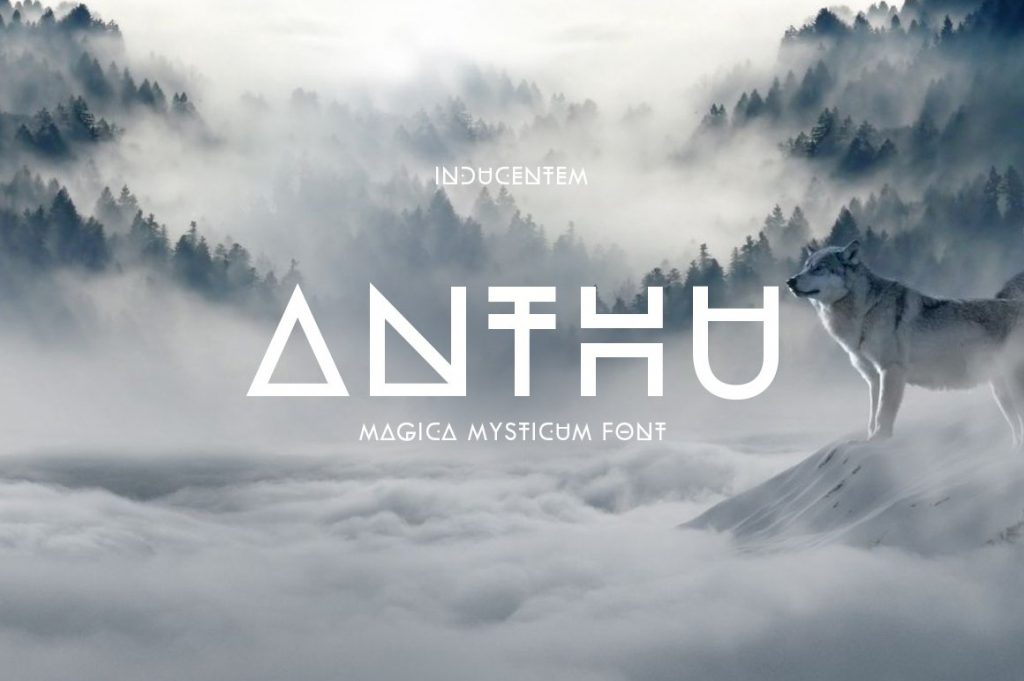 It is a mystical font with a unique and modern geometric style. It is suitable for logos, quotes, social media posts, film titles and stationary.
Scandia Headline Font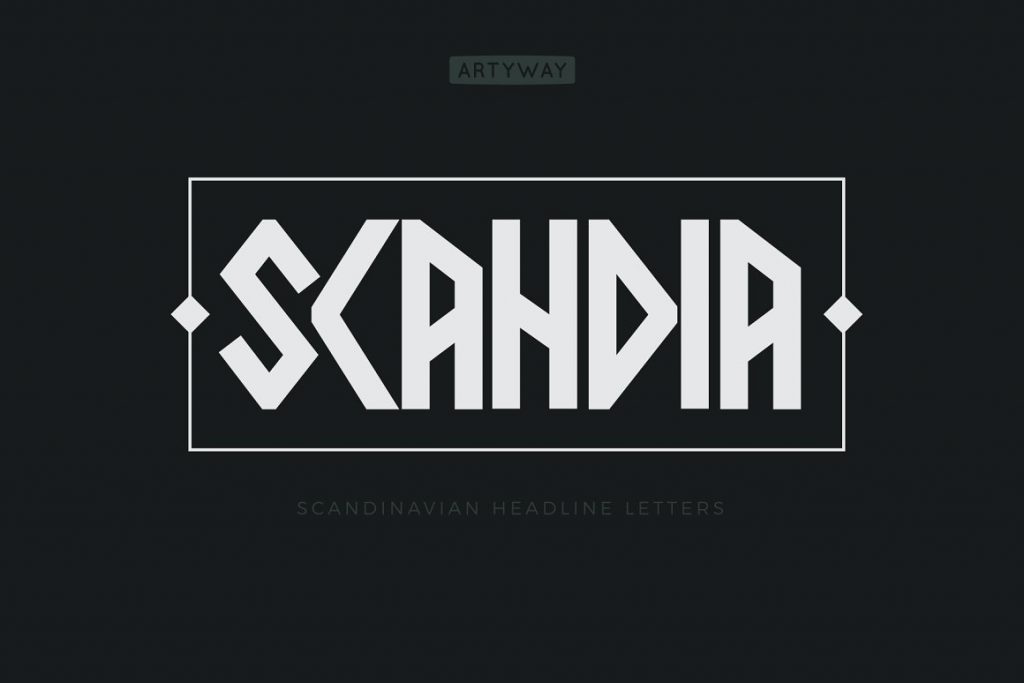 A modern awesome scandinavian font for stylistic design. Perfect for headlines, titles, posters, prints, t-shirt designs and etc.
Love Pagans Font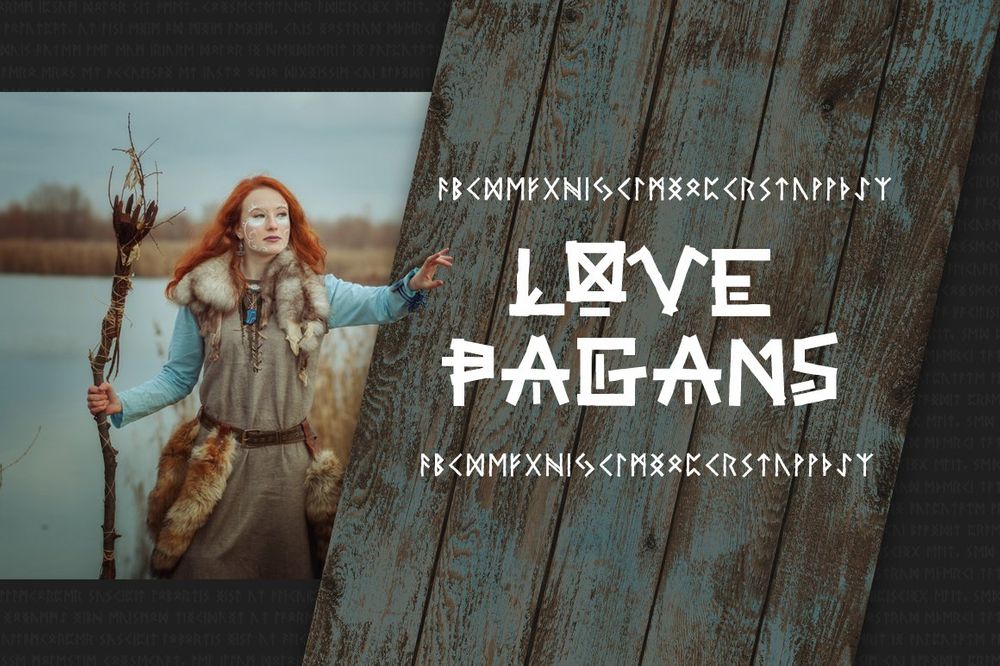 This font inspired by pagan history and nordic runes it has a rustic, unpredictable feel. It has been designed in a way to work well with modern publications, titles, covers, posters and etc.
Sacred North Display Font + Extras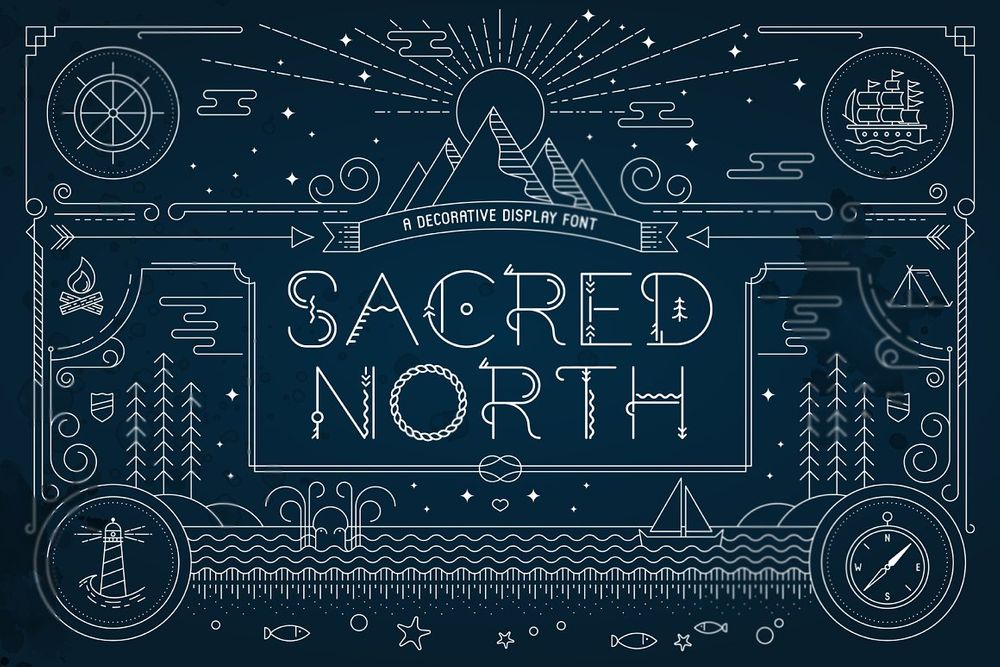 The uppercase letters have a decorative, geometric appearance while the lowercase letters feature a more elegant and simple appearance which means the two variations complement each other. Ideal for headlines, quotes, posters, brochures, packaging, t-shirt designs, postcards, logos and etc.
Torberta Typeface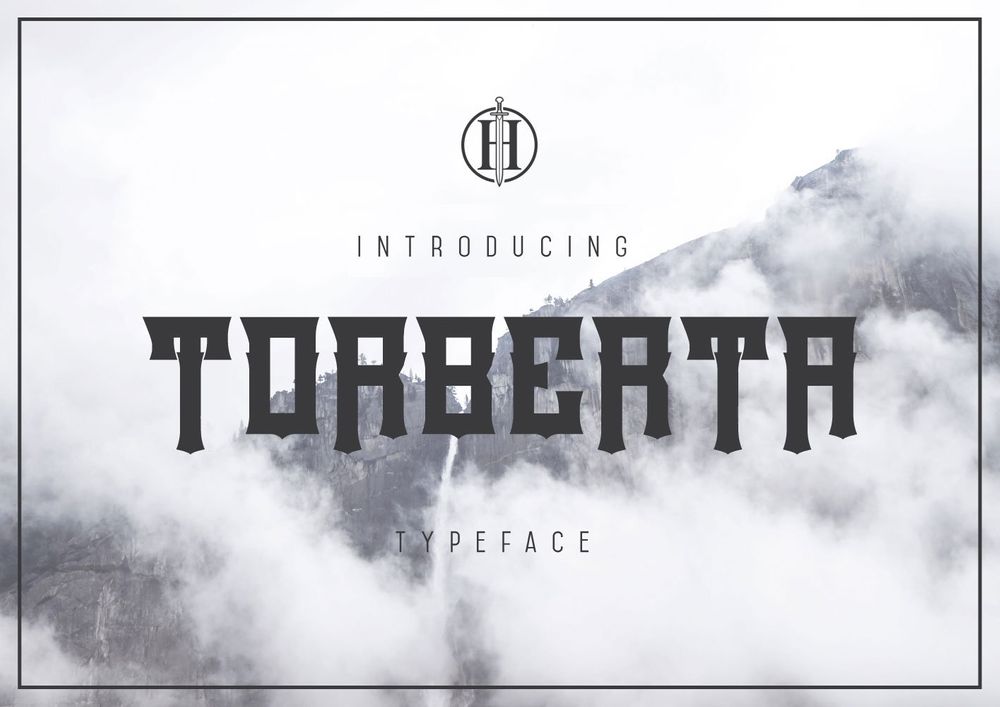 This bold font contains upper case characters, punctuation, numbers and symbols. Best for headlines, tiltles, magazines, brochures and etc.
Jorgen Script Font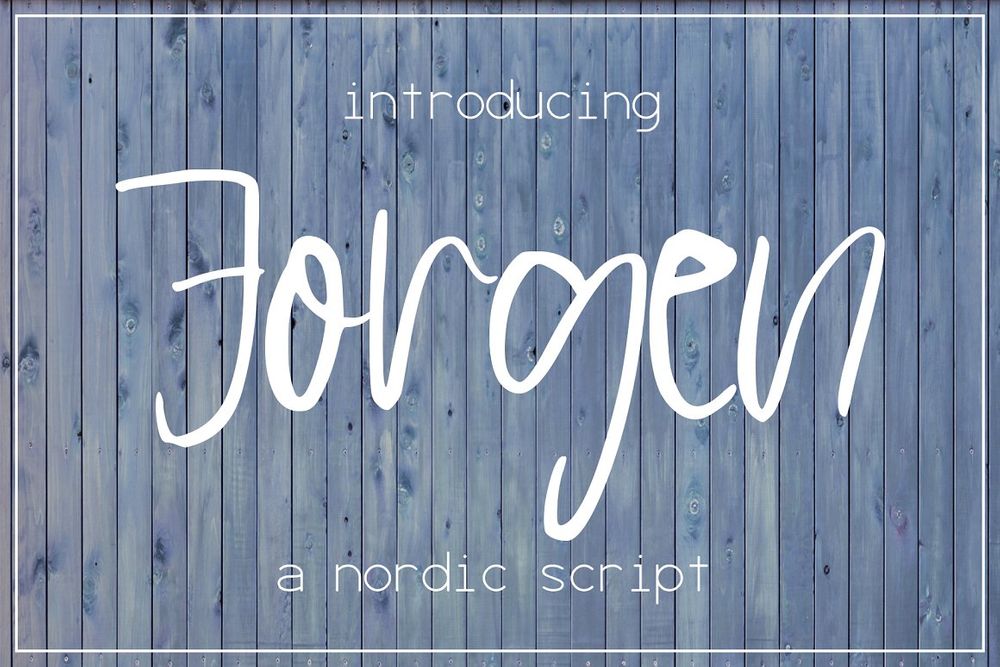 This font contains uppercase & lowercase characters, numbers and punctuations. Perfect for any graphic and logo designs, wedding and birthday invitations and etc.
Norront Sans Font (Free)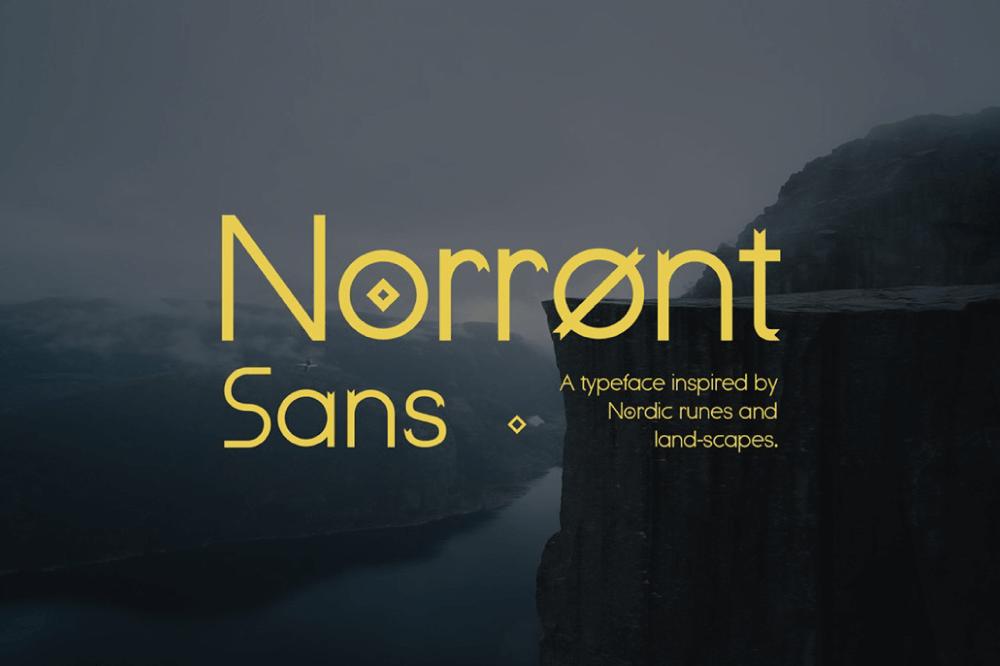 This free sans serif typeface was inspired by ancient Nordic Runes and Norwegian Landscapes. Perfect for covers, posters, flyers, titles and etc.
Featured image by freepik.com