Outsourcing Photo Editing – Is it The Right Decision for You?
Being a photographer is not just about the shots that are taken, but about the preparation and editing too. The editing process after a photo shoot can be extremely time-consuming and that is why more and more professionals are outsource photo editing to specific photo editing companies.
This saves photographers many hours of their time, which they can use more effectively to promote their business or simply take time away to spend time with loved ones.
If you are looking to outsource photo editing for your business, it is important to understand what this means and when you should do so. Do not worry – we have done the research for you, collating all the information you need about outsourcing editing for photographers in one place. Keep reading to find out everything you need to know.
What is Outsourcing?
Outsourcing can be used in many fields of business and describes the process where a company pays a third-party company to provide a service for them – in the case of this article, photo editing. This can save both time, and money in the long term and allows the company to focus on other aspects of the business.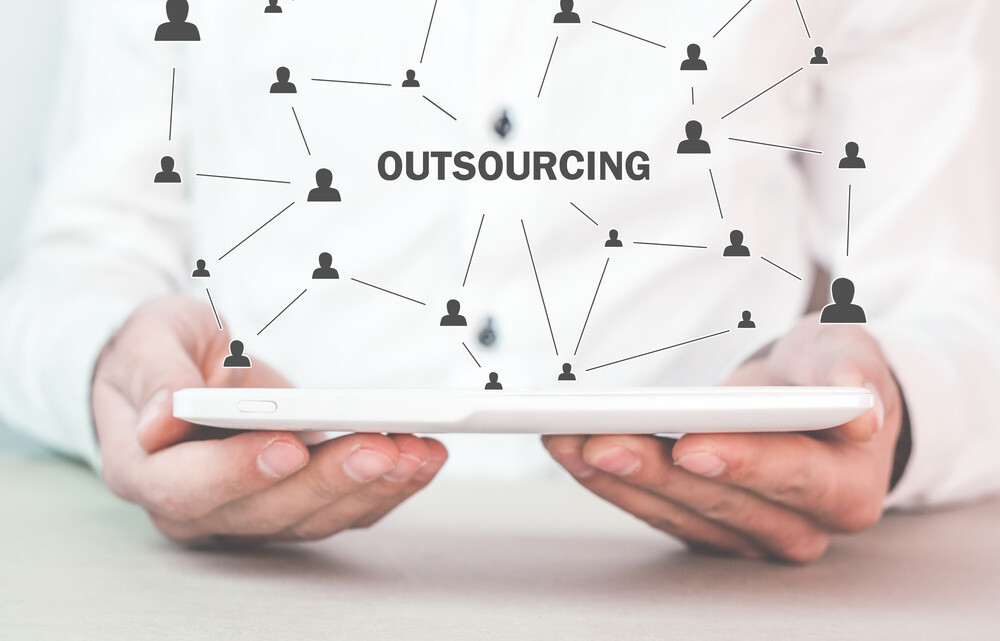 Outsourcing product photo editing allows you to use professional photo editors who may have more experience and skills than you do. This means that your photographs will be of an even higher quality, increasing customer satisfaction.
A study conducted by ecommerce brand Etsy, concluded that around 90% of shoppers made their purchasing decisions based on the quality of photos. Quality images were more likely to sway their decision than the item cost or customer reviews, so having top-quality images should be a top priority.
Additionally, as you will not have to edit the pictures yourself, you can spend more time developing and growing your business, increasing your client base and completing more photoshoots. While outsourcing may have an initial cost, you may find your profits increase over time as you are using your time and skills more efficiently to grow and improve your business.
Outsourcing vs In-House Photo Editing
When deciding whether to outsource photography editing, it is important to understand the advantages, as well as comparing it to traditional in-house photo editing that you usually undertake yourself.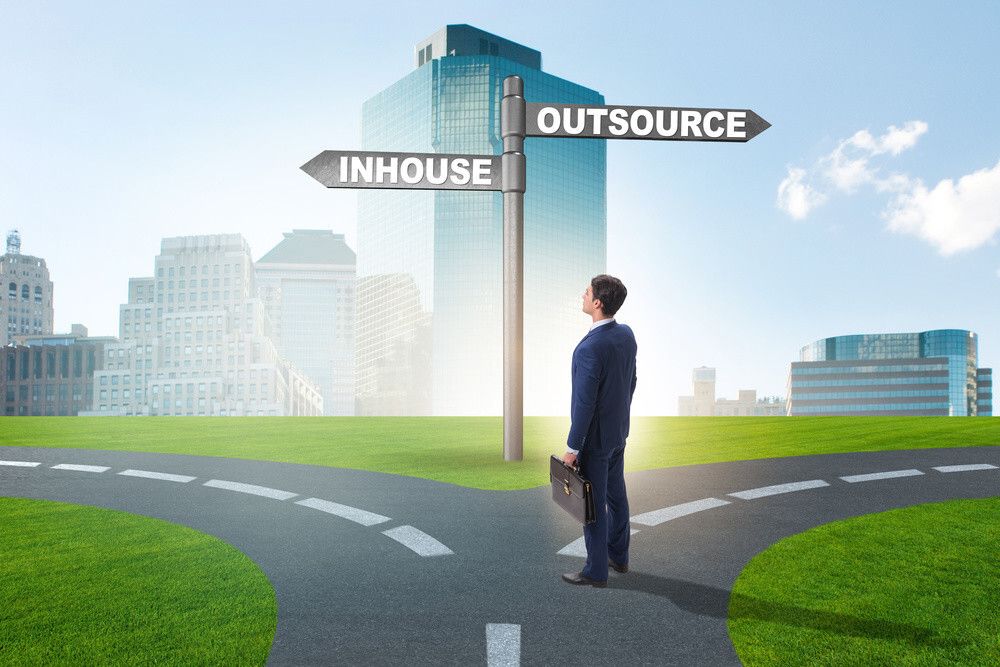 Control
In-house photo editing does mean that you have more control over the process, but it can take up a large percentage of your time. If you have a specific vision for your images or want them edited a certain way, in-house editing is easier as you fully understand what you are looking for. Outsourcing puts control into the hands of another company, which can be an advantage as it means you are free to do other things.
However, if you do have specific requests on how the images should be edited, you will need to ensure that you communicate exactly what you are looking for in order to be fully satisfied with the finished product. Photography post production companies will complete the work to a high-standard, but you need to communicate your ideas to give them a creative direction to work towards.
Time
Photo editing includes selecting the best shots from the photoshoot, cleaning up the background, adjusting the lighting and retouching the images. This process can take a long time for each individual image, which can add up if you have hundreds of images that require editing. It is important to remember the phrase 'time is money' when considering outsourcing your photo editing.
Although there is a cost to purchasing this service, it will save you time which you can then channel into developing other aspects of your business. If you are looking for a very quick turnaround time, many photo editors will have an additional 'rush fee' that you can pay to meet an imminent deadline.
Expertise
Handing your images over the professional photo editors can lead to higher-quality editing results. A photo editing service by a vendor that specialises in this field means that they probably have more experience editing images than you do and are familiar with more techniques. High-quality images are more likely to sell and may be worth the initial investment in the long run.
Turn Around Time
If you are a photographer, you will understand how long editing your images can take. This can lead to you having to work long hours or turn away potential clients as you do not have time in your schedule. The alternative is taking a long time to edit the images, which means that the process drags on for a longer time period.
Outsourcing your photo editing passes the job over to experts who can complete the editing at a faster pace, meaning that your images are ready quicker. If you have a tight turnaround time, a photo editor may be able to complete the job for you, however, it is important to be upfront with the time frame when booking their service.
Many outsourcing photo editing companies specialize in e-commerce image editing though finding the best one is difficult. We have a team of proficient researchers who made a list of top-rated companies after conducting thorough research. Among those, they mostly recommend Clipping Path Studio for having a team of experts who emphasize perfection to ensure clients satisfaction 24/7, follow the turnaround time and ensure on-time delivery.
Cost
If you are working to a very tight budget, it may be best to edit your photos in-house as there is no additional fee for this. Outsource photo editing does come with an upfront cost, which will vary depending on the level of editing that you are looking for, and how many images you need edited. If you have the budget, considering outsourcing as it could lead to increased profits in the long run.
When Should You Outsource Photo Editing?
Now that you understand the basic advantages and disadvantages of outsourcing and in-house editing, you can weigh up whether it is worth outsourcing your editing. There is no exact answer to when you should hire an outside service as every individual photographer or business is different. There are some basic questions that you can ask yourself to help make the decision easier.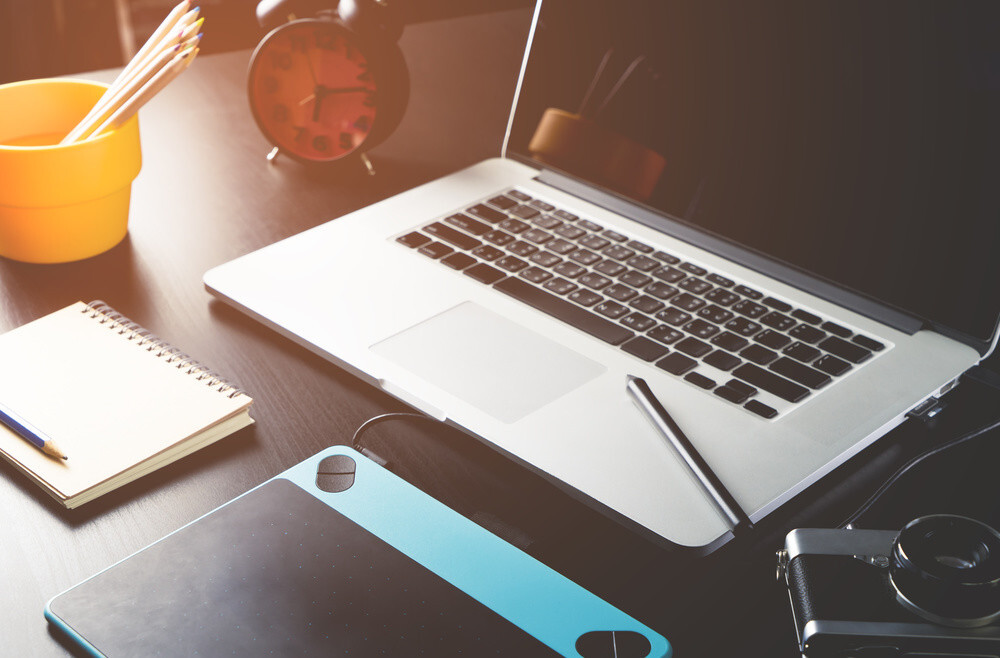 How Many Images Do You Need to Edit?
This is the main factor you should consider when deciding to outsource your photo editing or keep it in-house. If you have dozens or hundreds of images that need to be edited then you should definitely consider hiring a professional as this will take up too much of your time. The more images you have, the more you will be able to negotiate on cost as you are purchasing their services in bulk, but this should be confirmed up front.
What Type of Editing Do You Need?
Consider how much editing that you require for your images. If it is simple editing that you require, such as image resizing then you may not need to outsource these services as it will not take you much time or require a high level of expertise. If you have hundreds of these basic edits to do, however, it may be worth outsourcing just to save you time. If you require more complex editing such as background removal or advanced retouching, then outsourcing to experts who do this on a daily basis will lead to higher quality images than if you attempted these edits yourself.
How Busy is Your Business?
Most businesses will go through busy periods or seasonal fluctuations. If you are currently in a quiet period, you may have the time to focus on editing the photos yourself, therefore saving money. If, however, you are about to enter a busy period where you know that your workload may increase then outsourcing your photo editing is a great idea to take some pressure off. A great idea is to have a photo editor lined up in advance – do not wait until your busy season starts to try and find one.
Things to Consider When Outsource Photo Editing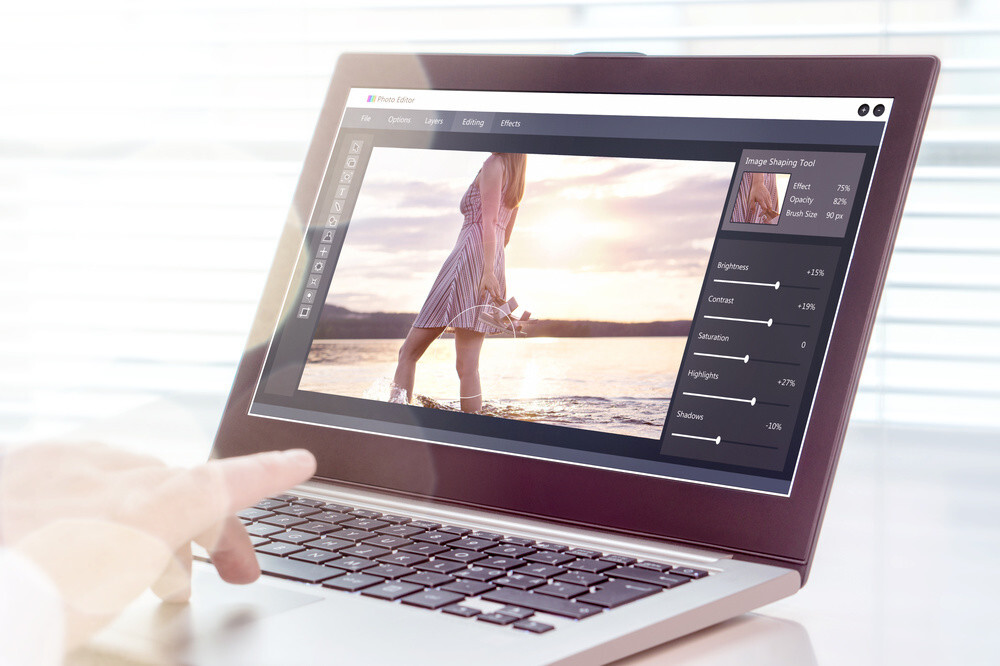 Finding the Right Photo Editor
If you are considering outsourcing your photo editing it is important to find the right photo editor for you. The best way to find a great outsourcing editing company is through word of mouth. If you do not know anyone in person that has used a photo editing service, there are Facebook groups that focus on photography that may be able to recommend someone. The great thing about outsourcing photo editing is that you do not need to be looking for a service in your local area, as the transfer of photo files can be done online from anywhere around the world.
Making an Order with a Photo Editing Company
When you decide to outsource your photo editing, it is important to consider certain aspects of your order to make sure that you are happy with the services, and that the editor that you outsource to fully understands what you are looking for. You need to ensure that you communicate your needs clearly so that you are happy with the final product.
Ensure that the details are set before you order – including cost, number of images edited, type of edits required and turnaround time. If you can send reference images of the editing style that you are looking for, this will help communicate your ideas. The more guidance that you can provide, the easier the process will be.
If you are making a large order, it may be worth asking for a few images returned at the start, so you can see the quality of the images and give any immediate feedback. This will allow the outsourced photo editor to make any changes in their services early on, saving time in the long run.
FAQs
How much does it cost to outsource photo editing?
There is no set price for photo editing as there are a variety of different photo costs that need to be taken into consideration. Per photo, the cost can range from between 39 cents and $10 per image. The cost will vary depending on the experience and skills of the photo editor, the software you would like them to use, the turnaround time that you ask for, and the complexity of the job.
You may be able to negotiate less per photo if you are ordering in bulk.
What is the importance of photo editing?
Photo editing is important for two main reasons. Firstly, it can fix any issues in the pictures from lighting issues to blemishes. Secondly, it can turn an ordinary photo into an extraordinary image. Most photographs that we see from brands and photographers today have been edited, so the standard is set high. Therefore, it is important to edit your images to match this high-quality finish.
Do professional photographers edit their photos?
Absolutely! In fact, it is rare nowadays for photographers to show you any images that are totally unedited. Editing usually leads to a cleaner image and can fix a number of issues that photographers face on a daily basis such as poor lighting and contrast. If you are looking for images with effects, then the photographs have to be edited to achieve the desired result.
How do professional photographers edit their photos?
There are a variety of I.T. programs that allow photographers to edit different aspects of their photos. The most common program since around the 1980s is Adobe Photoshop which is commonly used by most professionals. Adobe Lightroom also helps edit photos in batches. Other editing software includes Capture One, Corel Paint Shop Pro and ON1 Photo Raw. Professional photo editors are likely to have more than one editing software, giving them more editing options.
Final Verdict
It can be hard to let go of control and outsource your images to a third-party provider but there are many advantages to doing so. Working with the right outsourcing team, the process can be easy if you communicate your ideas clearly. Doing so will allow you to focus on other important aspects of your business, allowing it to grow, saving you money in the long run. Most importantly outsourced photo editing can reduce your workload and stress levels, meaning you have more time to focus on your creativity. Give it a try today.
Published by
decolore
Thanks for being a part of this beautiful blog. Hours spent to create this web space to our visitors as much useful as we can. We're living with a pace of life and build beneficial collections related to graphic and web design. Here we come up with premium and free collections like mockups, backgrounds, fonts, wordpress themes, branding, inspiration, tutorials and informative articles for professional designers and beginners. Go ahead and let's be a partners! View all posts by decolore