Free PSD scene creators and mockup generators are extremely valuable content any web and app designer should have!
These free and premium scene creators and mockup generators will help designers to showcase their work in a professional manner, create beautiful, realistic graphics, create gorgeous, eye-catching images for websites, and more.
They come packed with pixel-perfect objects which you can resize, move and place wherever you want. This means that the customization possibilities are pretty much endless!
In this awesome post we will showcasing 40+ Creative Mockup Scene Creators to simplify your design presentation work. Be cool and use these graphics for your business. Enjoy!
You may also like:
---
The Elegant Mockup Scene Creator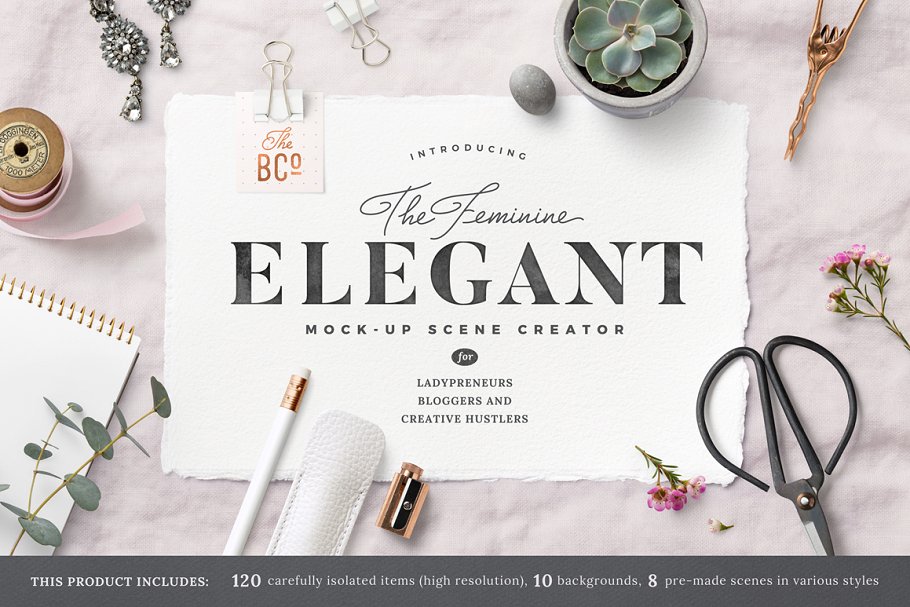 Here it finally comes: the elegant and feminine mock-up and scene creator! It's packed with more than 120 isolated items – from stationery to natural elements (think succulents and eucalyptus!) – plus 8 pre-made scenes and 10 backgrounds. So, get ready to create and enjoy! 🙂
Premium Scene Creator Autumn-Fall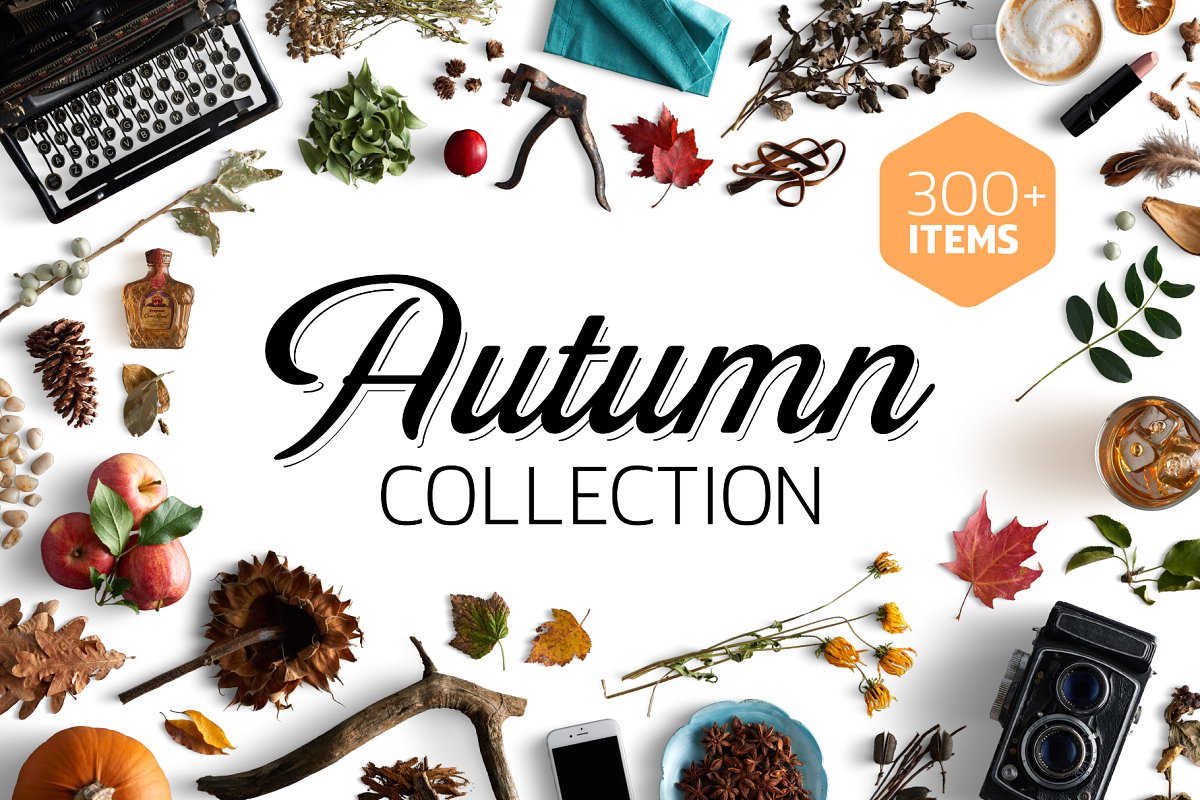 Fall is coming again! It's time to make a cozy post for your social media or to promote your products online or simply create a printed ad! With our isolated images, anyone can create an awesome design in only a few minutes. Just Drag, Drop and Design!
Packs Mockup Bundle | BPK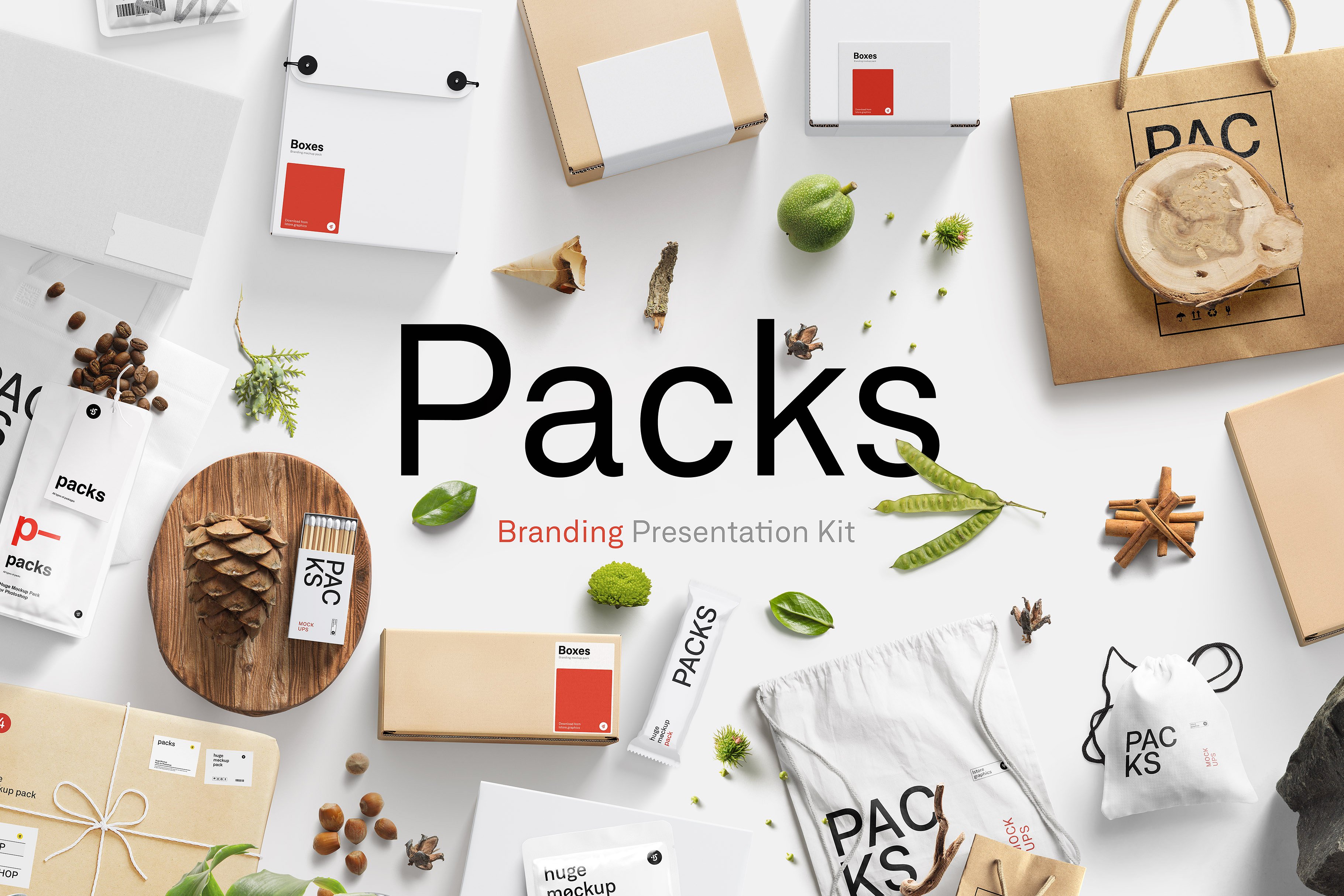 Just drag-n-drop items into the scene. Then add your design inside 'Change This' Layer More than 700 items available.
Scene Creator Kit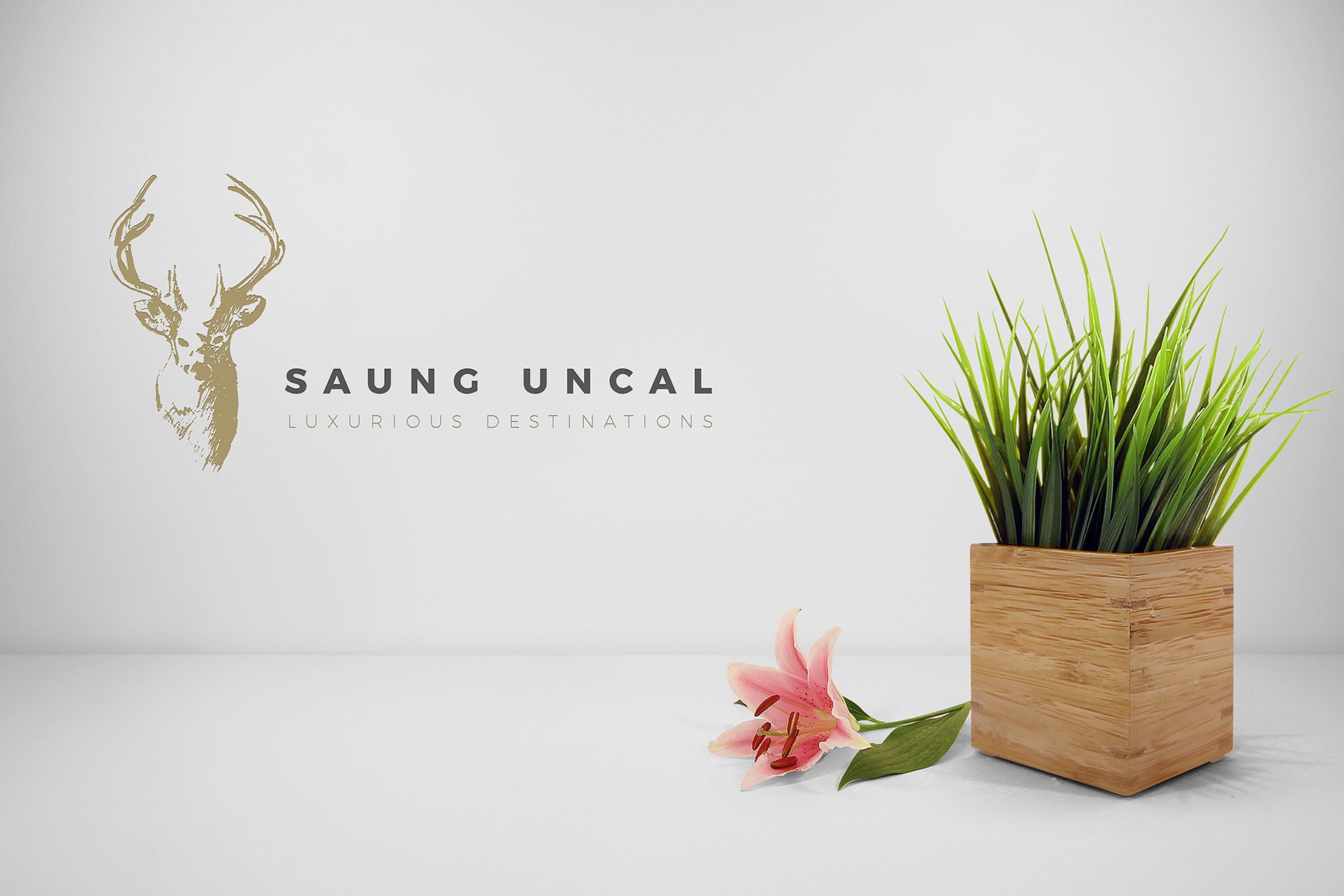 Beautiful collections for presentations, self branding or promotions. clean, simply and minimal style. this items come with 04 .PSD files, change or customize as you like.
Deskmate – Free PSD Mockup Scene Creator

This kit contains a bunch of photo based objects that will help you a lot in creating the perfect scene when presenting your designs. All the objects are separated by their shadows, so you can easily change colors and backgrounds.
Kitchen Scene Generator
"Kitchen Scene Generator" allows you to create beautiful food related images with ease. Set your creativity free and build tasty looking scenes simply by drag- & dropping items. It can be used for hero/header images, mockups, blog posts, print templates, advertisments and much more – the possibilities are endless.
With over 675 items this product is the largest package of food related graphics available. The items are divided into 13 categories to keep everything organized while creating scenes. More than 200 of the items are customizable in details like colors, design or appearance.
Autumn Scene Creator Mockup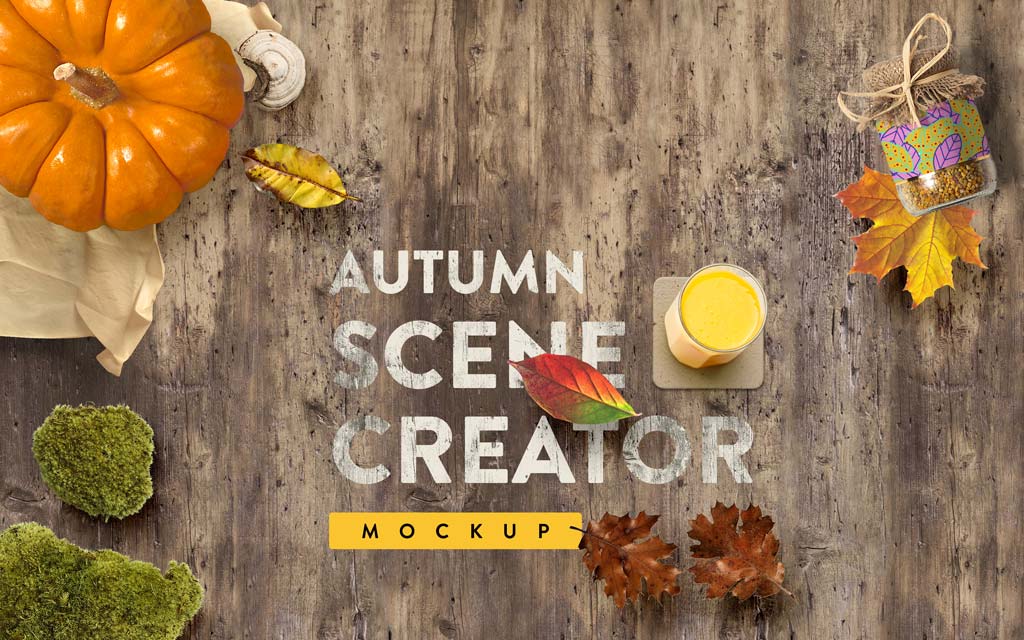 This Free Mockup Scene Creator includes Pre-made scenes ready to use. All the mockups are in Adobe Photoshop format, as .PSD files and were created with layered Smart Objects. It also contains themed textures and vector themed elements. With this mockup pack you can create very easily and extremely fast new autumn themed custom images.
Retro Office PSD Layer Scene Creator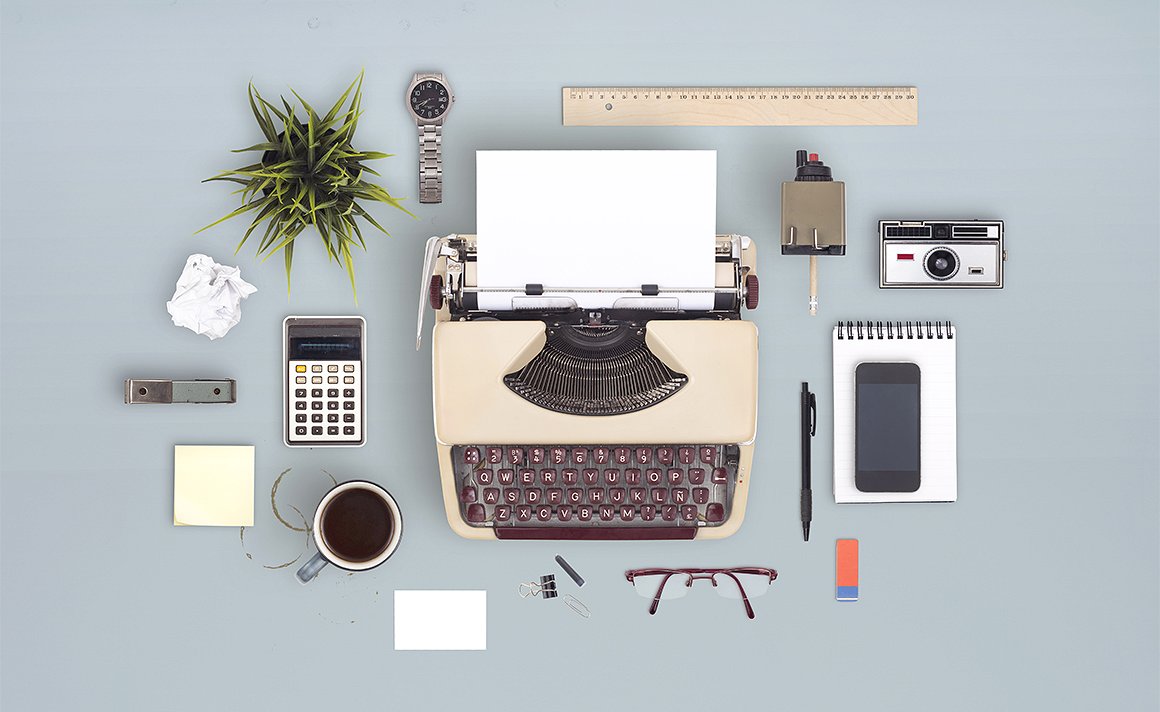 Top view retro office desk scene creator.
Christmas Scene Creator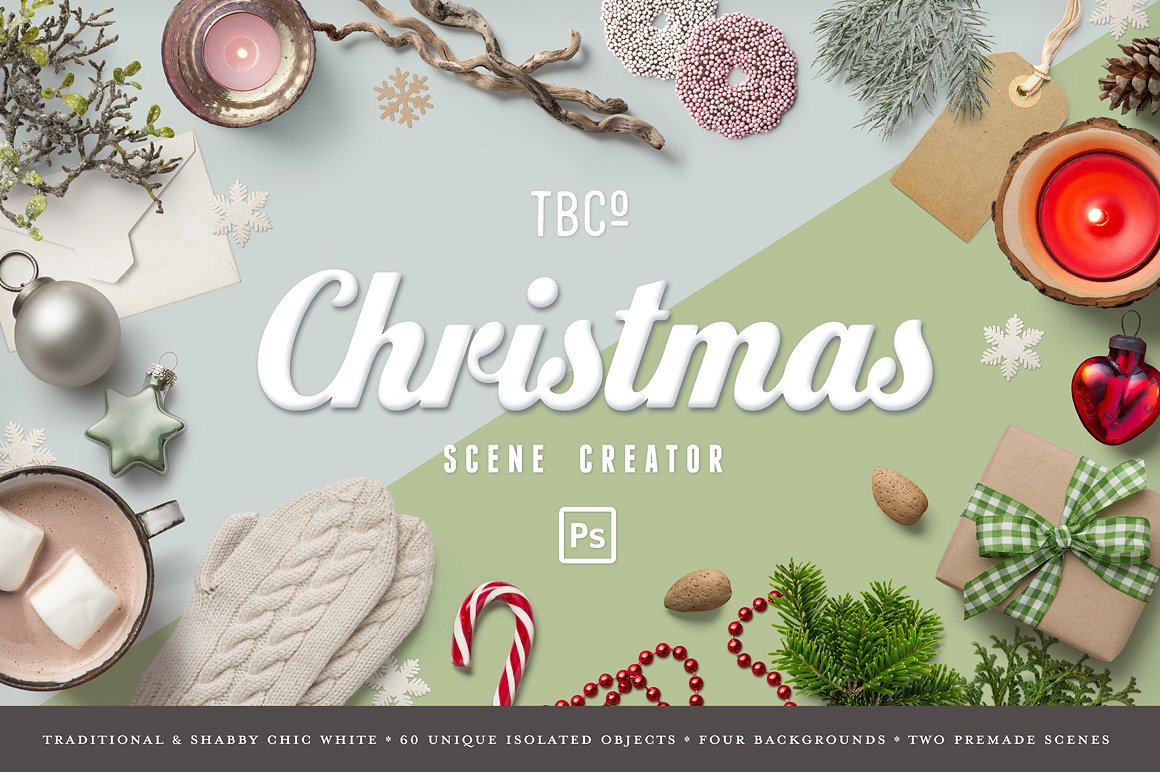 Do you yet have some holiday designs you'd like to show on social media or in your portfolio? Create your own professional mockups or last-minute Christmas cards with this beautifully crafted bundle! It covers both – traditional Christmas looks as well as frosty white Christmas (or even vintage "shabby chic") ones. BTW: These are also great for scrapbooking purposes of all kinds! Get ready to create and have fun! 🙂
Baking Scene Creator – Top View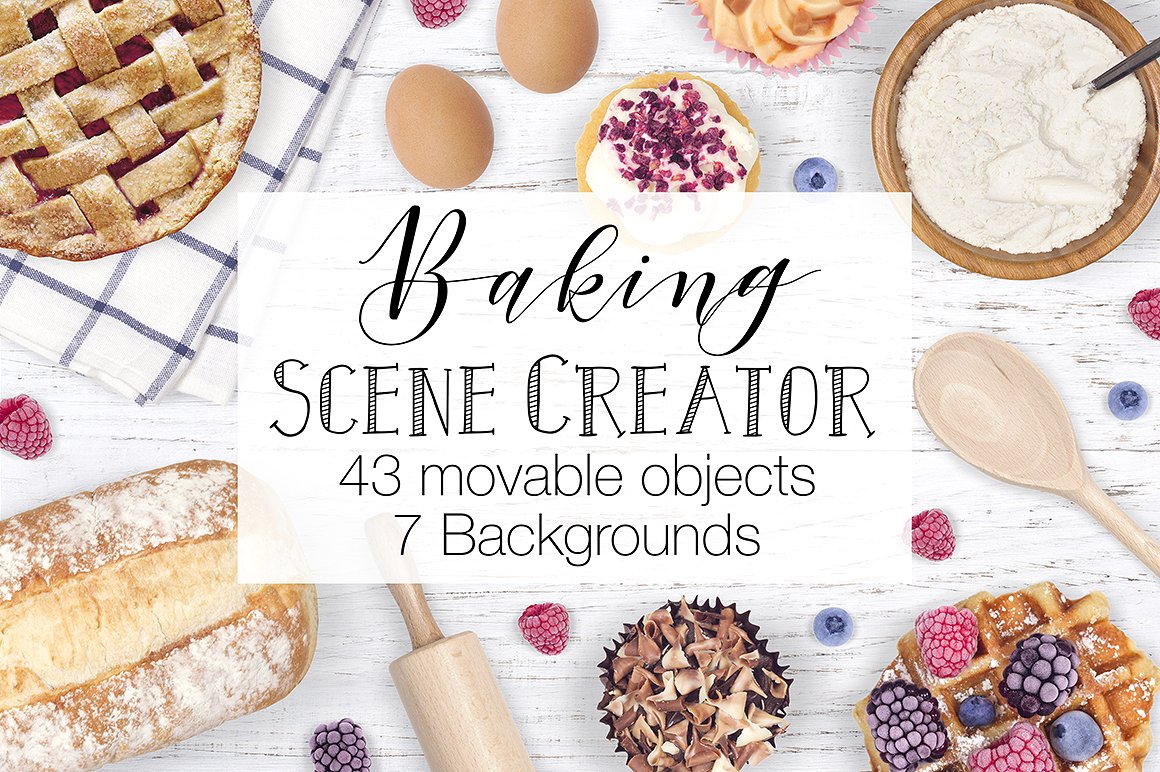 This lovely baking themed scene creator include 43 movable objects and 7 backgrounds. It's perfect for food bloggers to display their recipes and promote blog posts, for cake makers to create images for their websites and social media, for shop owners to display their card and invitation designs and much more!
Eco Food Mockup Creator – Free 12 Objects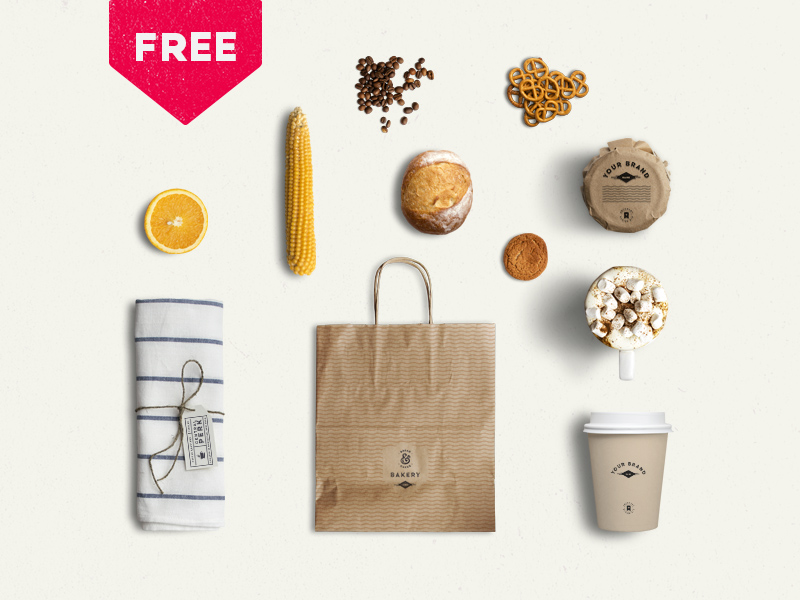 Eco Food Mockup Creator that help you to create beautiful hero images for website headers and print. This is also editable mockup and scene generator.
Spa & Relaxation Scene Creator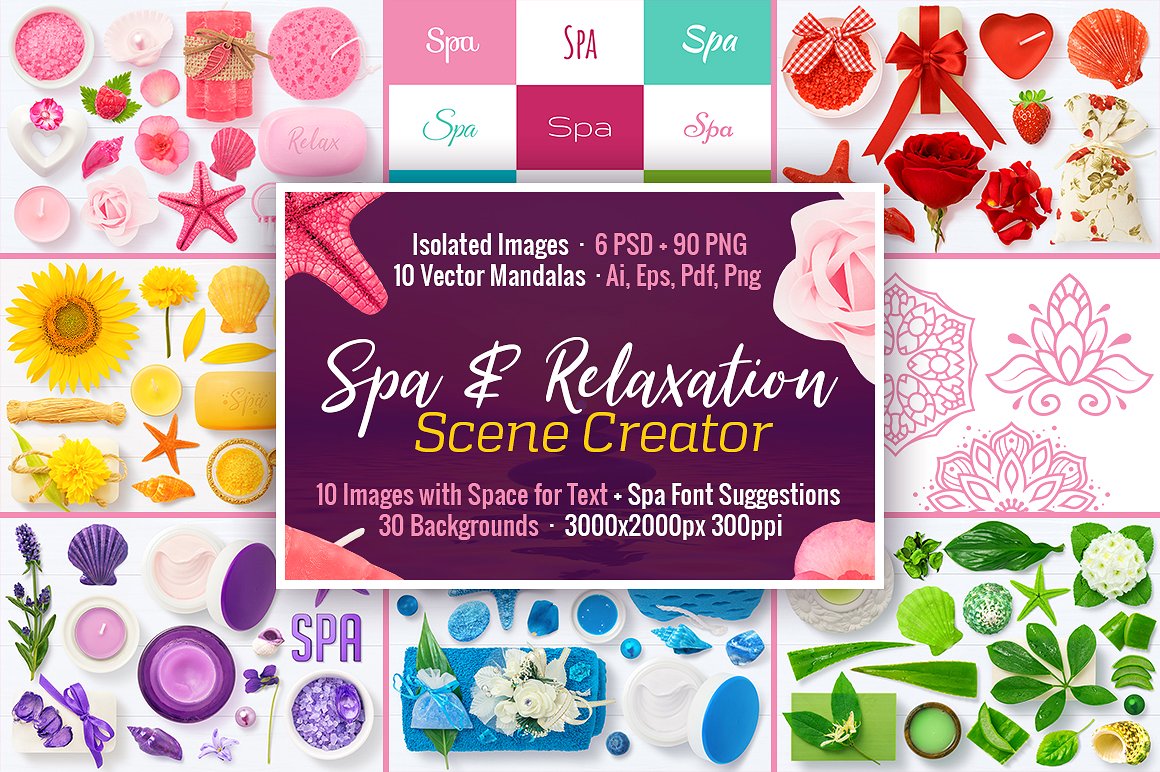 A pack with Spa & Relaxation items, backgrounds & mandalas. All images are with a transparent background, converted to smart objects, with transparent shadow on a separate layer (top view).
Is all you need to create beautiful presentations, hero images, headers, flyers, banners, mockups, great for blogs and websites. Present your projects in an interesting and attractive way to your clients. Great for different projects like: spa, relaxation, sauna, beauty, yoga, zen, etc.
Coffee Mockup Scene Creator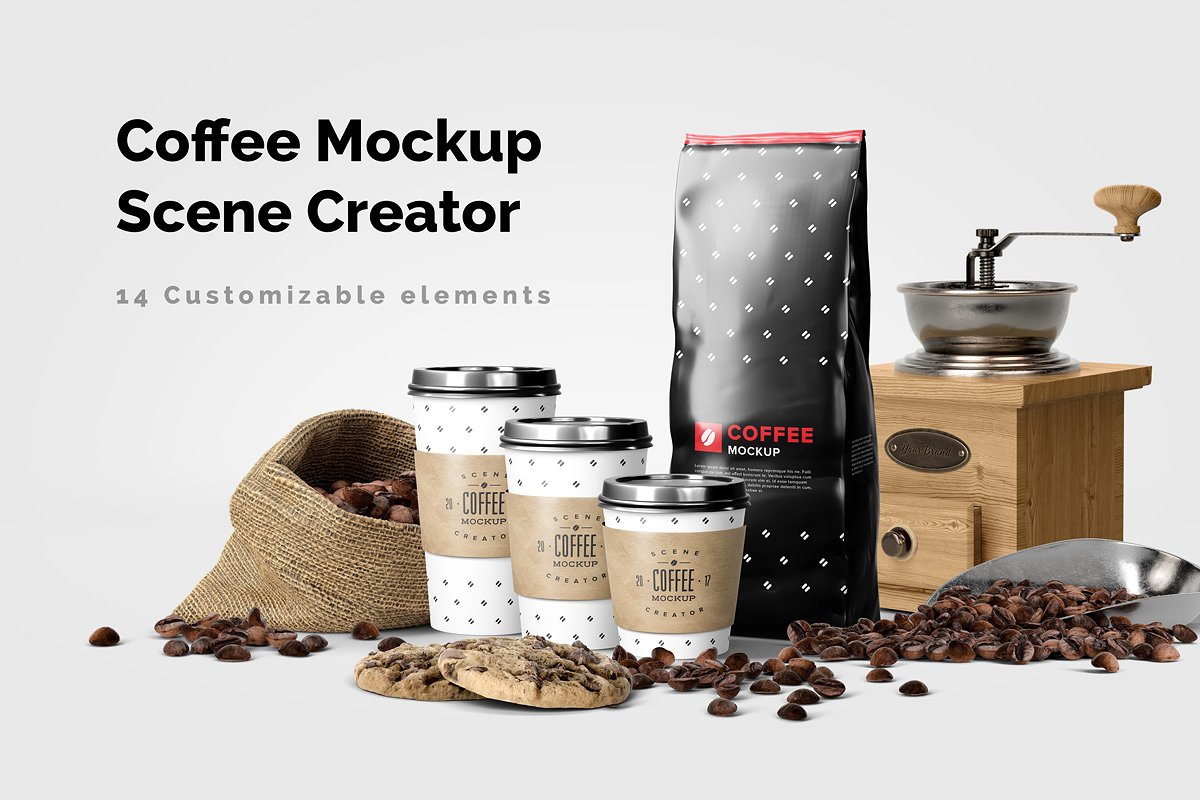 Kitchen Ready Mockup Creator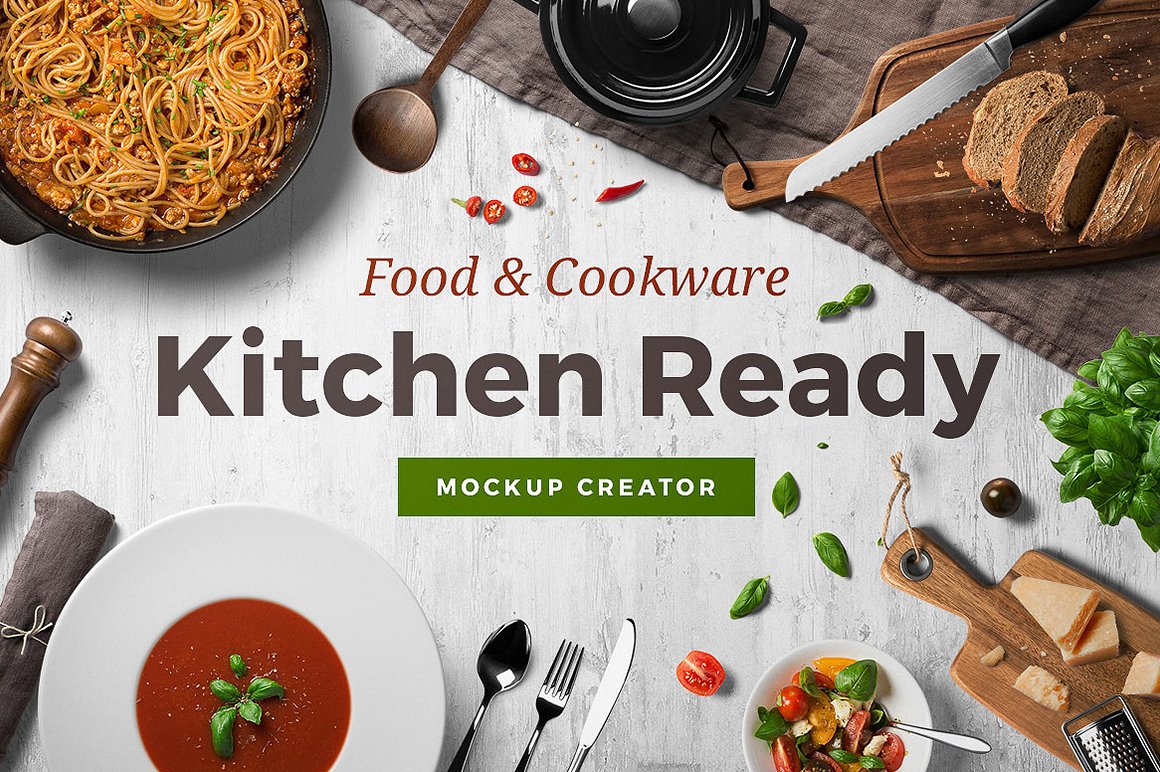 Loaded with features scene generator allows to create your own original restaurant, bar or food-related branding identity presentations by just dragging and dropping items in Photoshop.
Perspective Scene Creator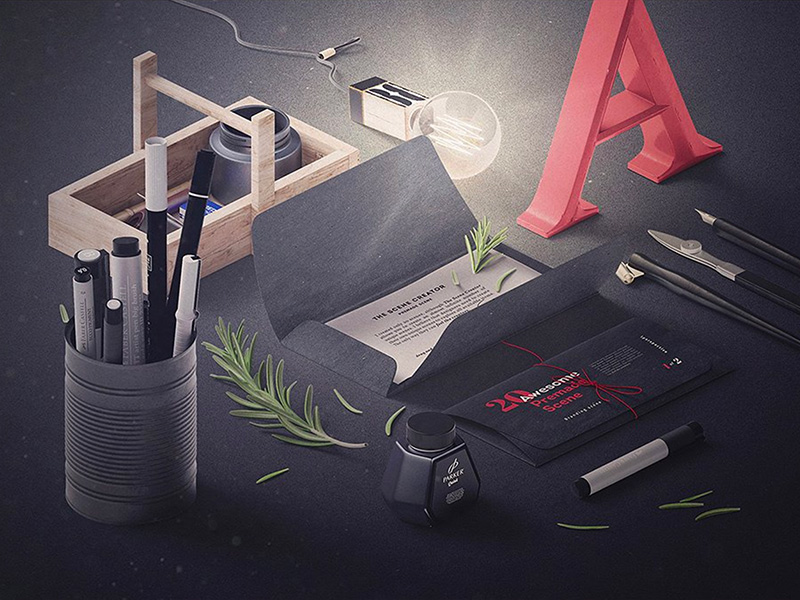 Fully customizable with layered shadow and super high resolution, the PSD objects attract your eye and make a masterpiece out of everything you apply them to. Right, use them for branding and web design, or just to showcase your impressive works: textures, patterns or whatever.
Any Scene Mockup Creator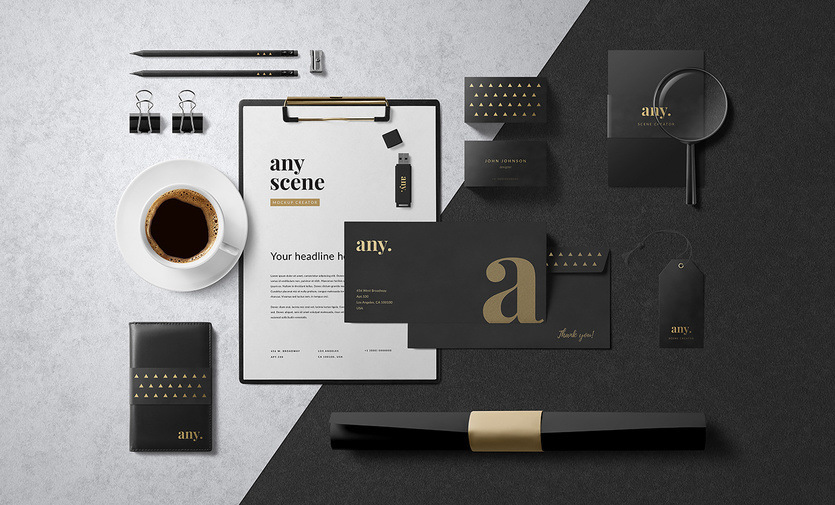 You can use it for brand identity presentations, blog images, website, print graphics, hero images, social media posts (Instagram, Facebook, Twitter, Pinterest etc.) and more.
Eco Food Mockup Creator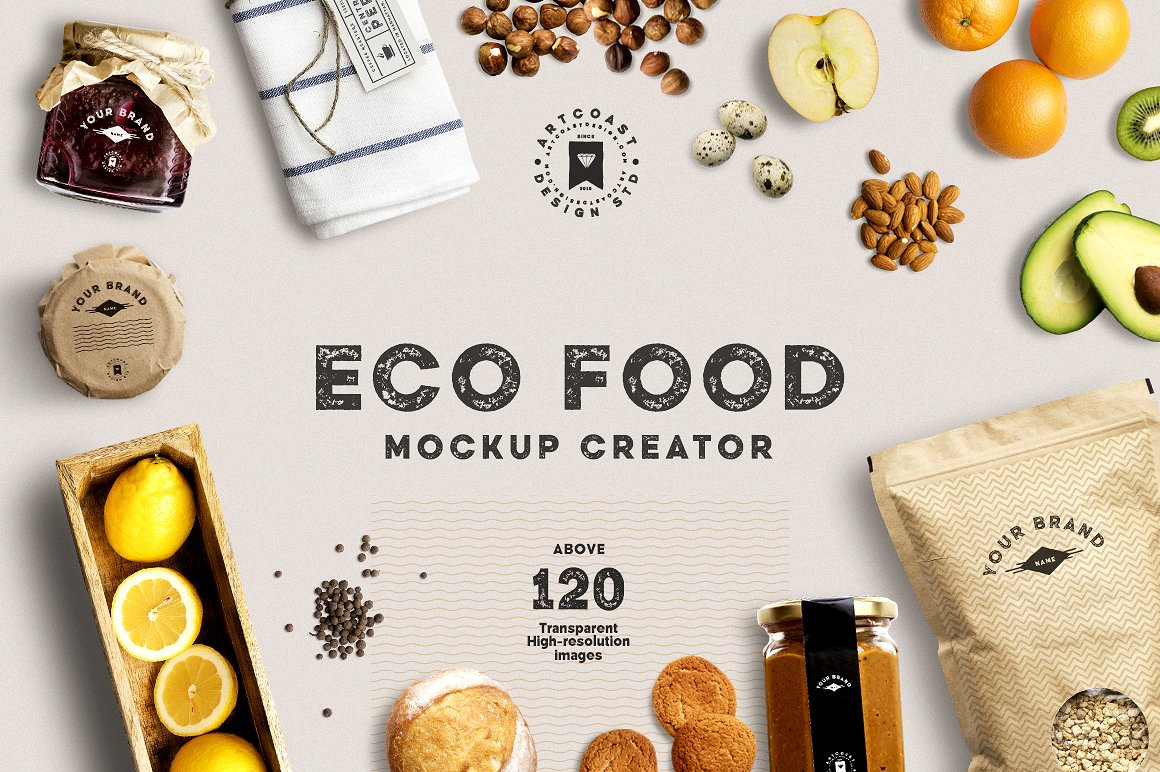 Eco Food Mockup Creator that help you to create beautiful hero images for website headers and print.
Free Download Scene Mockup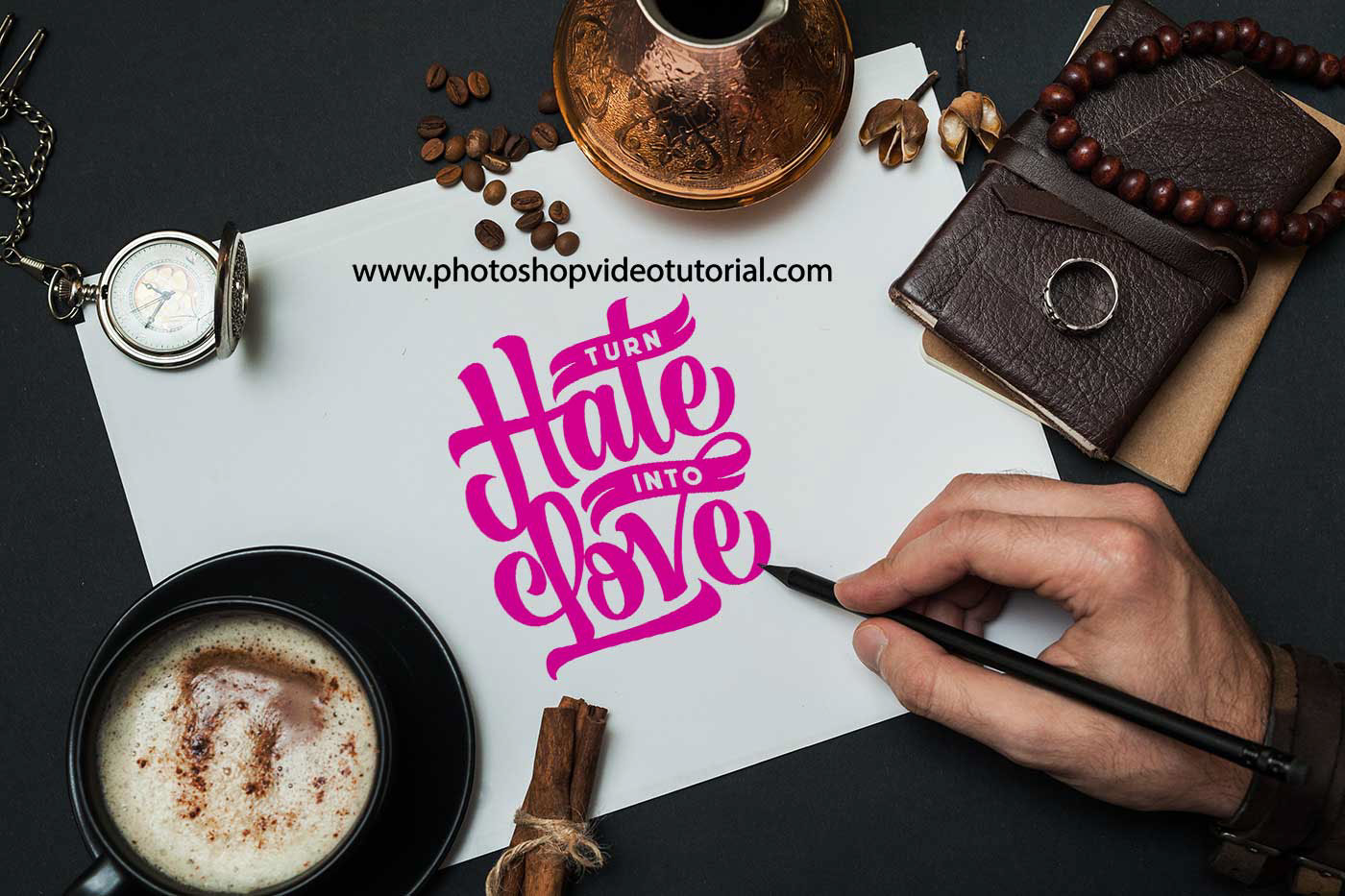 These are Free Scene Mockup Download for you to improve on your own freakish designs. You can place your flyers in just about any public place, or one where people wait or stop and stand in line.
Scene Creator – Christmas PSD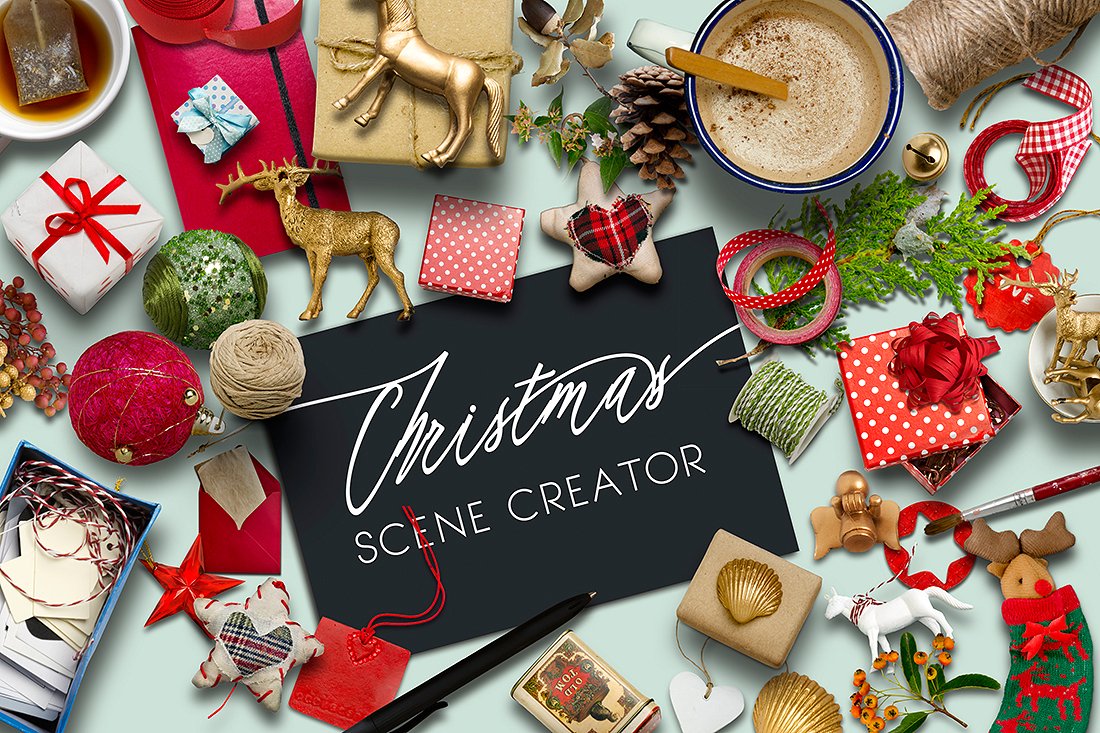 Here comes our generator scenes for Christmas! We Have photographed the elements, and created this amazing scenes generator. This file Allows you Easily create unique, eye catching Christmas Holiday cards, blog, presentations for your business, or wallpapers. The possibilities have no limits, just you need some creativity and voila!.
Christmas Scene Creator – Top View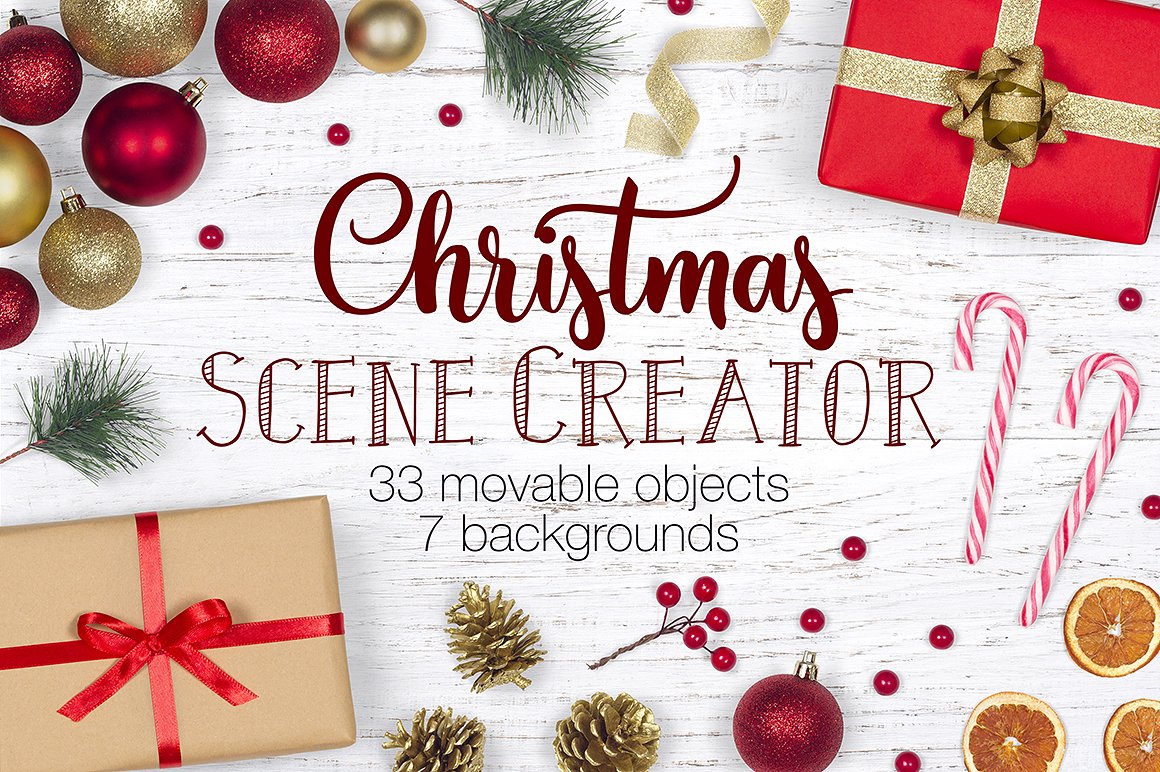 This Christmas scene creator includes a range of movable Christmas and winter props that you can use to create your own images and mockups. It includes 33 objects and 7 backgrounds – mix and match to create endless different scenes! The objects include two card mockups, vertical and horizontal, styled with white envelopes. This Christmas scene creator is great for displaying your Christmas card and invitation designs, promoting seasonal blog posts, creating headers, social media posts and much more!
Scene Creator (Top View)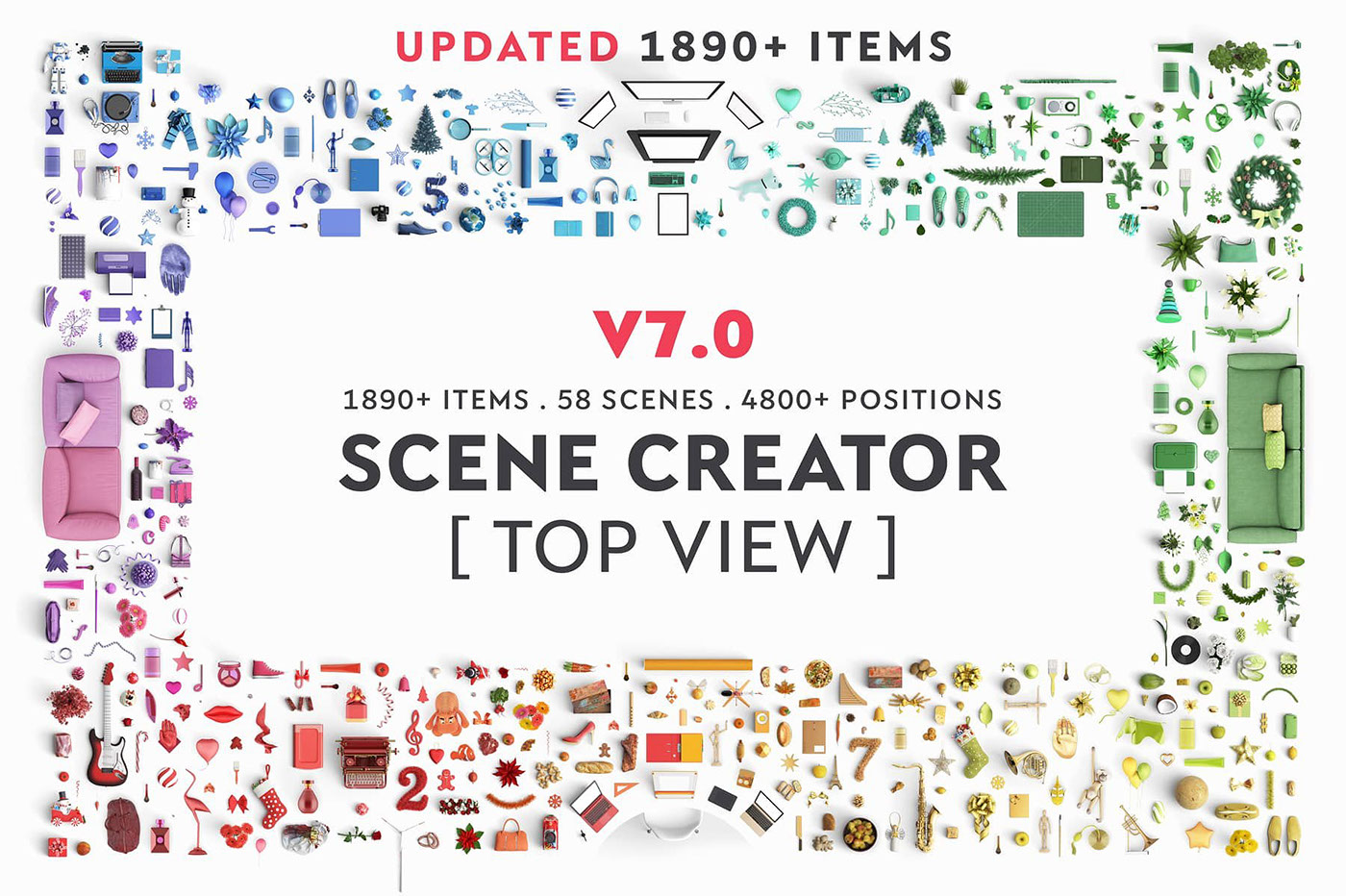 Create your own scenes: branding, header & hero image, flat lay (knolling). Save lot of time and money as you can create very different type of scene with the same files. Many advanced features allow you to create with endless possibilities.
Cosmetic Mockup Scene Creator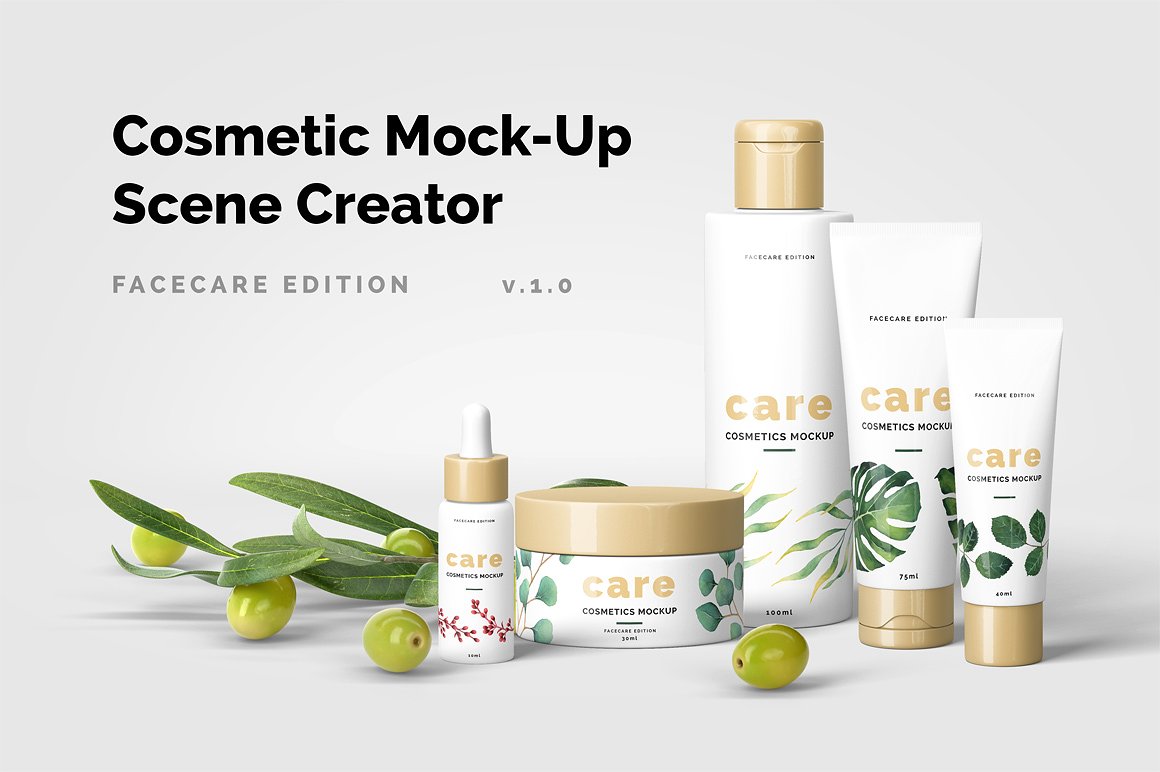 Just in few seconds, present your design in realistic view!
Dazzle – Scene Creator Bundle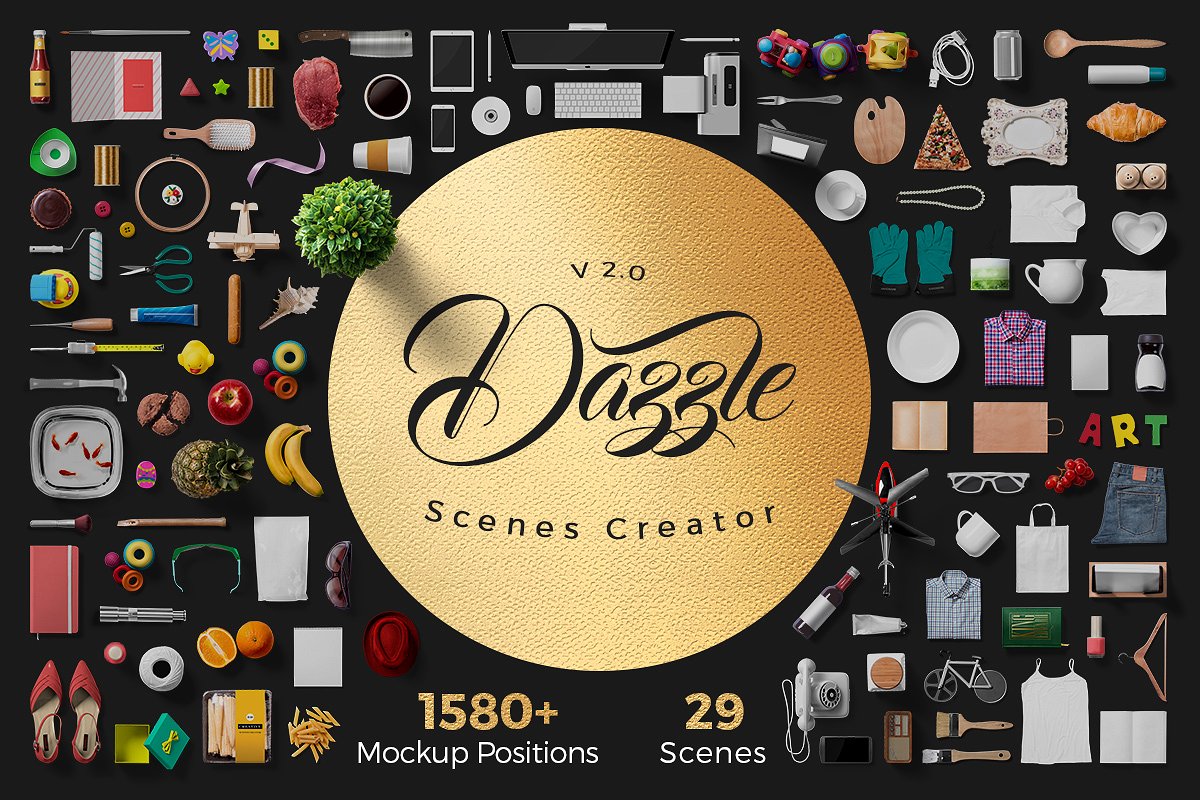 Welcome to the world of Dazzle, a one of a kind scene creator with a whopping library of 30 diverse categories featuring a huge number of picture perfect object mockups with loads of customization options. This all-in-one scene creator allows you to create your own picturesque presentation scenes (branding projects, product mockups, web, apps, banners, covers, hero header images, galleries & so much more) instantly.
Freebie: Sweet July. Mini Scene Creator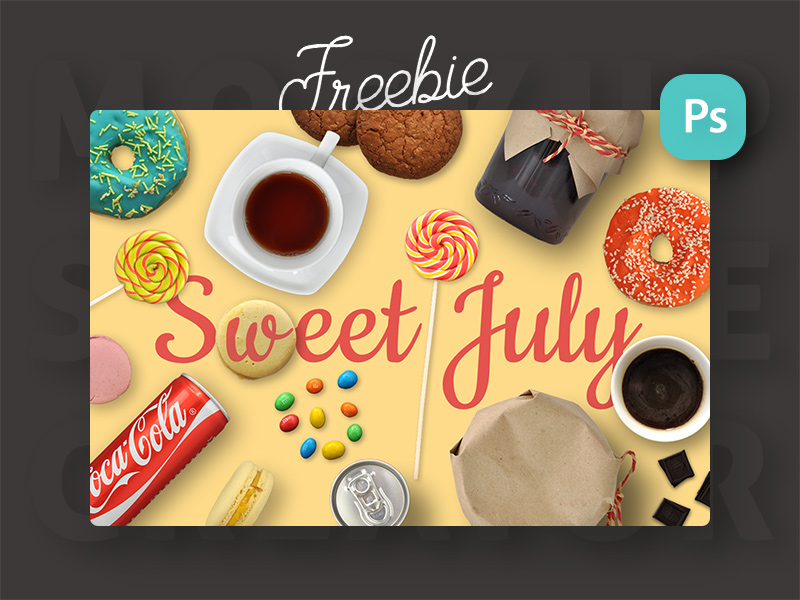 A delicious mini scene generator featuring wonderful sweets! All you need to do is to open the PSD file, pick the items you need and compose your original custom scene.
OhMy! Sample Free Scene Creator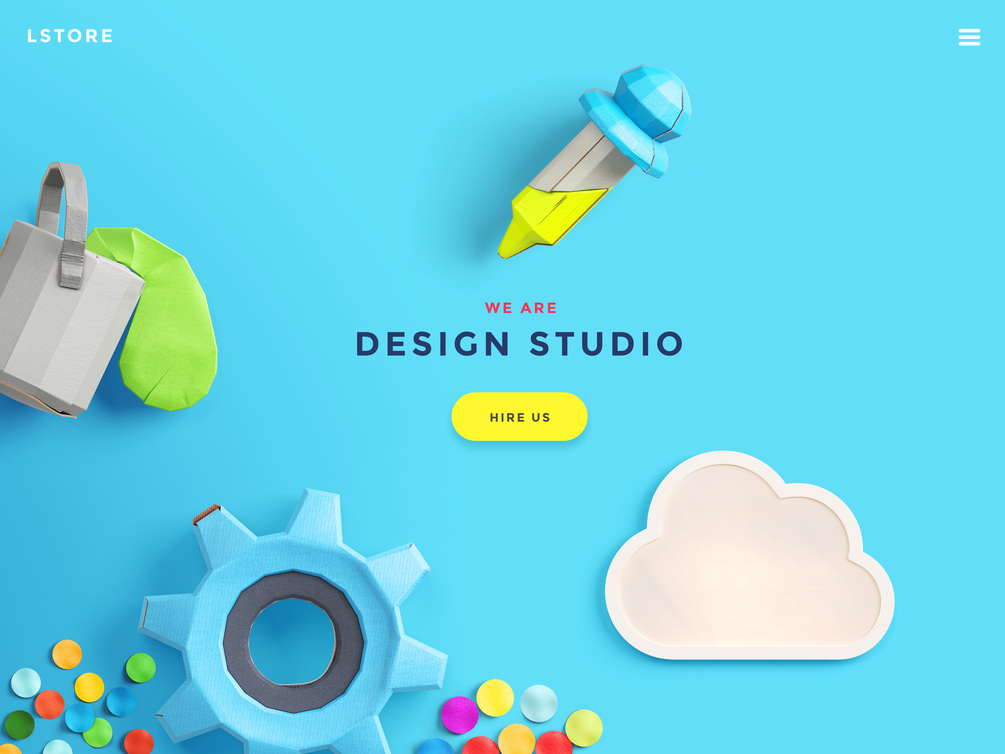 Free Hero/Header image for your project. Every item is isolated and have color masks. Drag-n-drop items in order to create unique compositions.
Fall / Autumn Scene Creator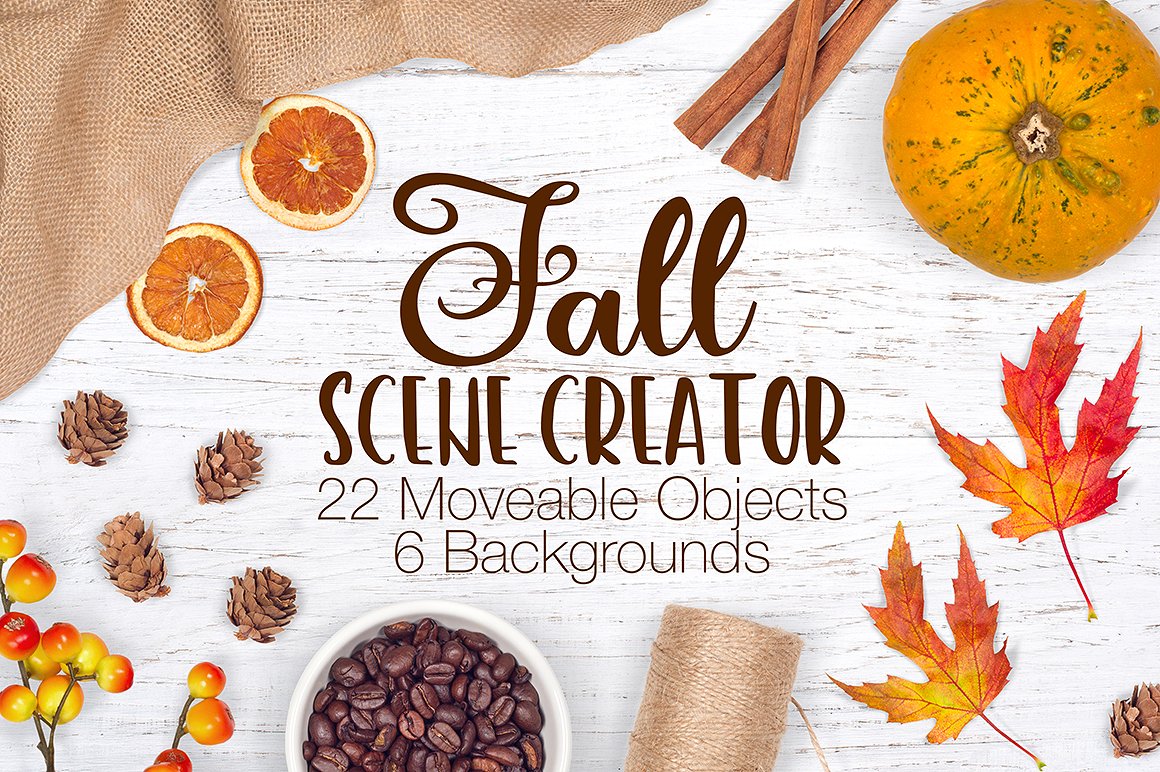 This fall themed scene creator includes a range of moveable props that you can create your own autumn scene with. It includes 22 moveable objects and 6 different backgrounds. The objects include two card mockups, vertical and horizontal, styled with white envelopes. This fall scene creator is perfect for presenting your card and invitation designs, promoting fall and halloween blog posts, displaying your products in your shop, creating headers, social media posts, websites and more!
Hero / Header Scene Mockup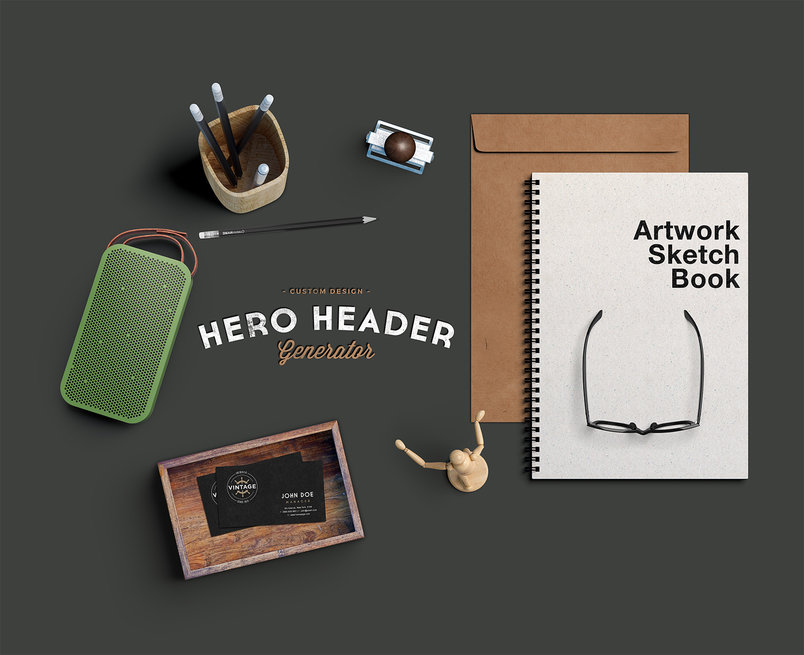 A great mock-up that will help you create realistic top view hero images or custom scenes for your various projects. The .psd file comes in high-resolution and includes smart objects to minimize your work.
Hero / Header Scene Mockup #2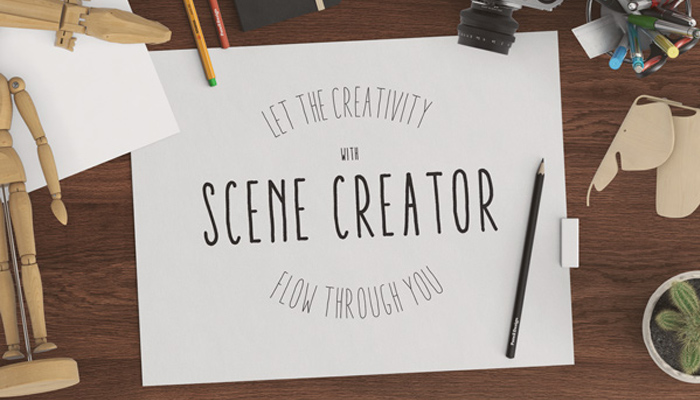 Original scene mock-up you can use to create a great top view hero/header for your future projects. The PSD file is fully layered and includes smart objects, so you can easily construct the perfect setting for your designs.
Simple Mockup Scene Creator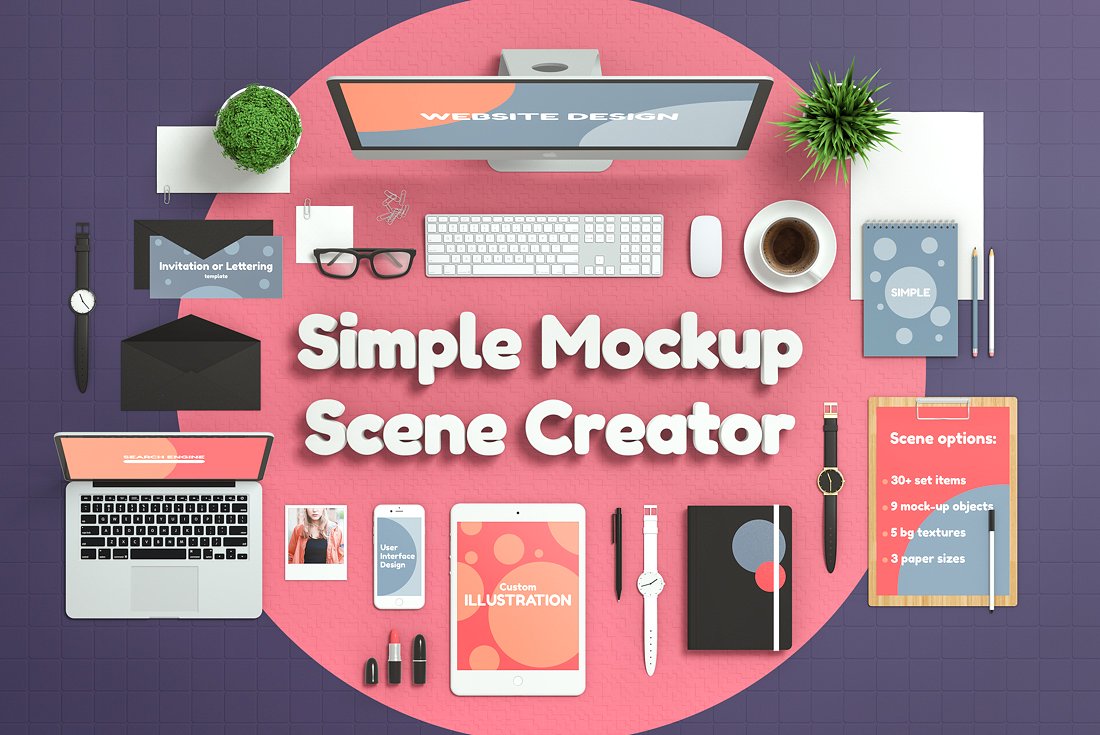 Create your own beautiful flat-lay image using more than 25 smart objects. Put your artwork or photo on 9 mocked-up surfaces. Choose out of 5 background textures with limitless color possibilities. Be creative 😉
Free PSD Scene Creator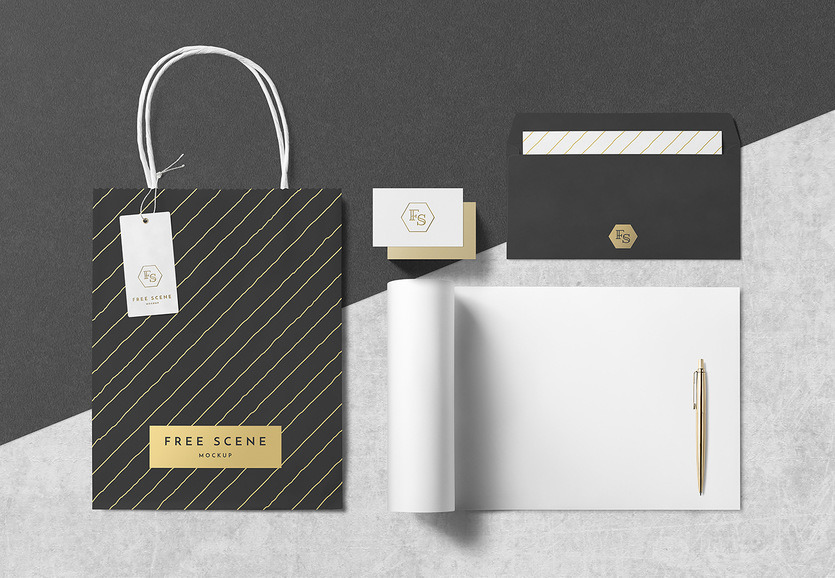 Fruity Scene Creator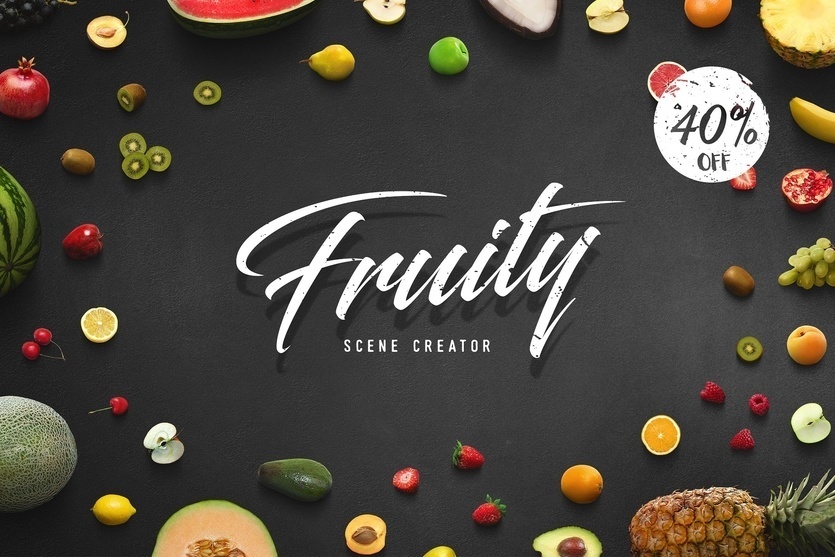 Free & Premium Music Scene Creator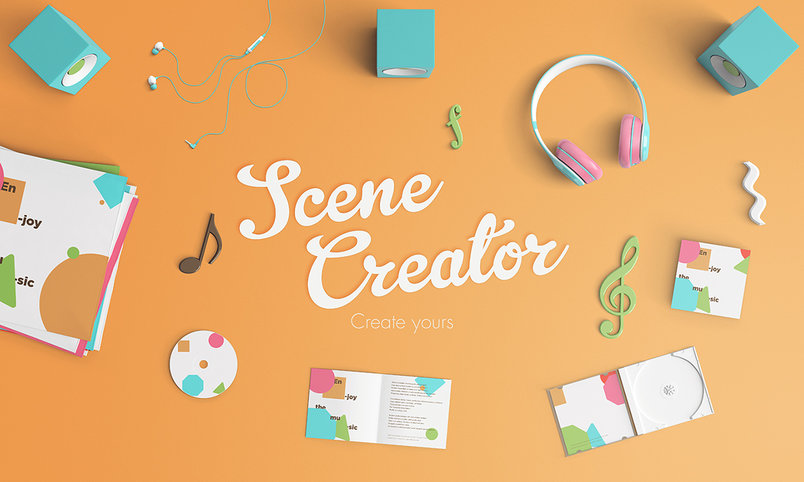 Create your own scene with these items. Customize them easily in Photoshop. Also you can use those items for other design purposes. Some items are free.
Free Pre-Made PSD Scene Creator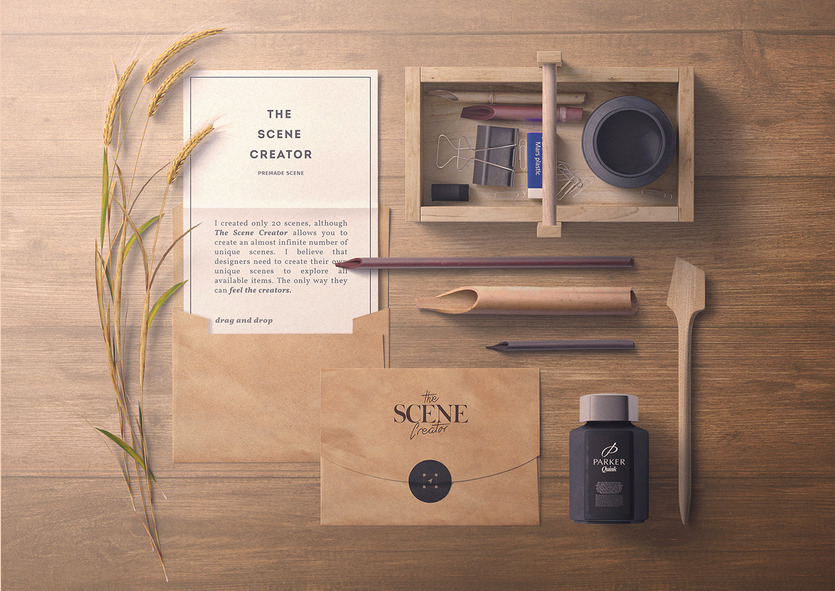 Every item is isolated you can move items, change texture and color to create own unique composition.  This product is perfect for helping you create website & social header images, mocking up hand lettering & art, displaying your branding projects and much more.
Creative Desk Scene Creator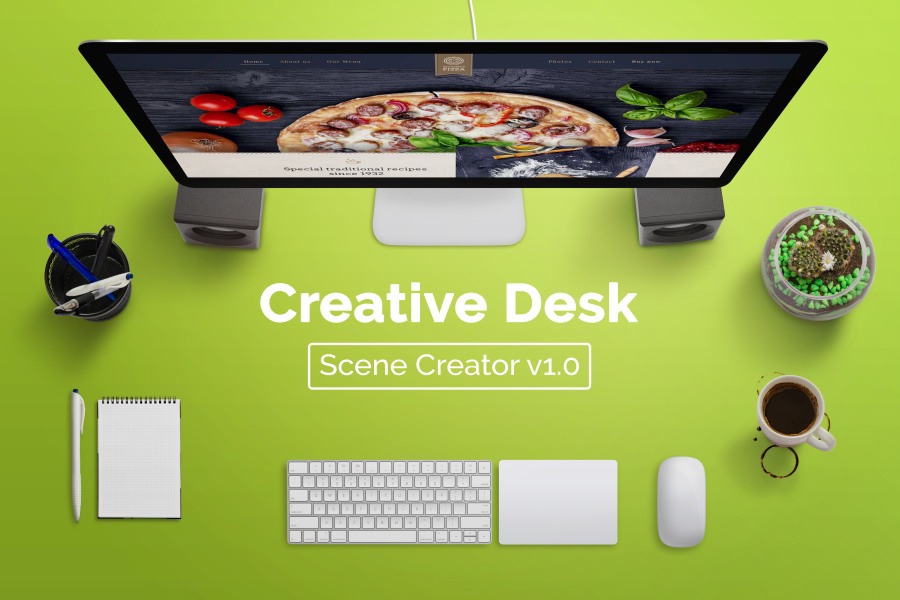 If you want to present your responsive web site design or app design you have to have one out of 9 prepared devices. You can add your design on device display (Apple iPhone, Watch, iPad, iMac, Thunderbolt, MacBook Pro, New MacBook Pro, Microsoft Surface Studio, Surface Pro 4). Photoshop smart objects allows you to in just a few clicks promote work and show your design.
Free Scene Creator Mockup PSD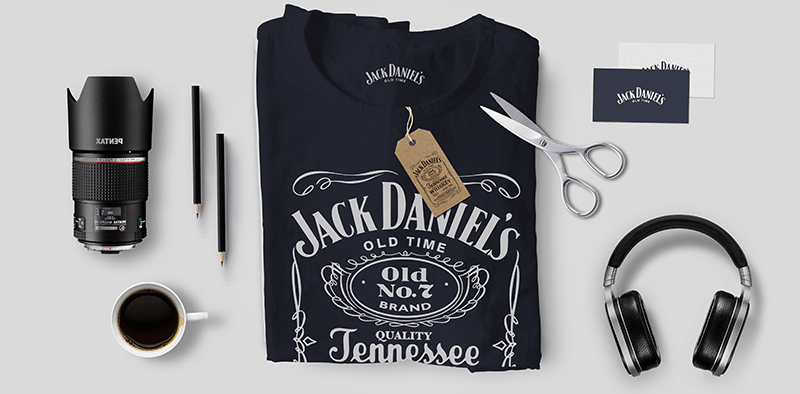 The ultimate free Scene Creator Mockup PSD.This 10 items mockup is a great way to show your talent and to attract new clients. All items are completely customizable and shadows are in separate layers. With these, you will be able to make unbelievable presentations just in minutes.
Hero Header Scene Creator