5 Ways to Revamp Your Business Without a Full Rebrand
When companies make a significant change to their offerings, then they might launch rebranding campaigns. This lets existing clients and new target market know what the company will now focus on. But rebranding takes up a lot of time, energy, and resources, which some businesses can't offer due to limited resources or the like.
Fortunately, you don't need to give your brand a complete makeover. It's possible for you to make a brand update by revamping or refreshing your image across digital platforms. 
But the question is: How can you start doing it? Read on as I show you the five ways to revamp your business without full rebrand now!
Five Ways to Revamp Your Business Without a Full Rebrand
YES, there is a difference between revamping or refreshing your brand versus rebranding it completely! To do a smaller-scale brand update, follow these easy tips:
1. Realign Core Brand Assets and Revisit Your Target Persona
A complete redesign is difficult to justify when you have a lot of possibilities on how to drive even more business. That's why it's crucial to have regular meetings to ensure that everyone and everything within the business are still aligned with the core brand assets.
Audit all your products, the websites, the design, as well as internal brand guidelines. If it's off-brand, improve it until it aligns with your main goal. This strengthens your branding, bringing all aspects of your business to the centre. 
Furthermore, you may want to consider revisiting your target persona and customers. Remember, branding isn't just about the visual elements, it also takes your messaging, voice, and tone of it. Define your target persona and what brand you want to have for your audiences, which will then resonate with your target customers.
2. Refine Your Voice and Don't Cut-and-Paste
A brand is actually just ONE simple thing. It shows the truth about your business and who you are. While companies understand their branding well, they would misunderstand the way to communicate it.
You need to take a step back and define your voice, then learn about the ways to communicate it in specific, relatable languages to your target clients! This can create a huge impact on your brand's image.
Also, change your words and don't go for the same template all the time. This goes especially to your team under customer service and social media communities. Allow them to have the freedom to use original and template-guided words in casual, conversational languages.
When speaking like a person and not a huge business, then your customers will appreciate it and your relationship grows. Share everyday experiences, know what people are interested in, and do NOT copy-paste!
3. Create Quality Content and Improve Your Media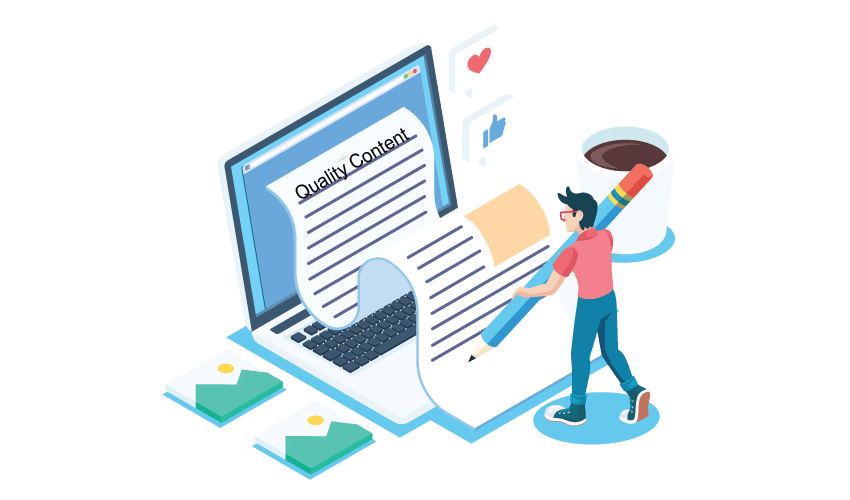 Brands today can communicate with all their audiences and customers without the need of third parties (like media). You can now evolve the actions and emotions you want your audiences to hear and see, and even communicate it across many channels!
With that said, it's best to create quality content people can relate to, guiding our audiences and piquing their interest. Create content that influences perception and leads to your new brand image.
Also, begin improving your photography and visual elements on the branding. Don't just settle on spending for material things like couches, improve the photography of your business, which will make a huge impact.
4. Update the Tag Line and Fine-Tune Your Main Messages
You can update your company's guide and tagline, though you have to have a good reason for it. Bridge this gap between what you're doing now and the old branding. Your customers and potential clients will know about the update, why it happened, and to not worry about losing existing products you offer.
Besides this, I recommend that you fine-tune your voice and message. Branding all boils down to your core message, so take the time to clear out what type of message you'd like to send people. Answer the question: Who are you?
Tell your story in ways that resonate with your audiences, positioning yourself within the community to know what they want and need to see. Focus more about your identity and demonstrate it in how you act on various channels. It's no huge rebranding method, but diving deeply into your message creates a huge impact.
5. Launch New Products and Campaigns, Check New Marketing Channels
You can continue using the business' existing brand insights, but consider mixing in new ones, too. Combine both these marketing insights to rediscover your voice and create a whole new and fresh campaign. A mini-campaign can have a unique identity that sticks to your branding guidelines, but steering away from the conventional side of the company.
You might want to launch a new product while retaining your identities first. It's fine to have more than one product line, and adding a newer brand is better than rebranding, which can adversely affect your SEO and other marketing investments from the past.
Another way to revamp your brand is to reach out to another target audience and potential clients. A good way to do this is through sending your messages across other channels, such as social media rather than focus on solely PPC or SEO.
Wrapping It Up
You'll be surprised by how you can change up your business without the need to exert all efforts for a full rebrand. Through simple tips, you can introduce new products and services to your clients well without spending so much. If you want, you can invest in an SEO firm to do all the work for you and get things started!
I hope this article on the five ways to revamp your business without a full rebrand helped you out! If you're planning to refresh the way your brand looks or makes slight changes, follow these tips now.
If you have any questions or want to share tips on refreshing your brand image, then comment below. Your thoughts are much appreciated!