54% of job seekers do not customize their resumes according to the specific job they are applying for.
Customization can mean a lot of things, and adding a graphic touch is definitely one of those. What can be better than Infographics to make any resume more visually appealing?
Cambridge dictionary defines an infographic as 'a picture or diagram or a group of images or diagrams showing or explaining information'.
It is important to note that the goal of an infographic is to explain or convey information. Bringing the same idea to a resume means effectively conveying your educational and career information through pictures and diagrams.

An infographic resume, when done right, can help you stand out from the crowd. However, it will be a disaster if done wrong. It is important to know how to make your infographic resume stand out without going overboard and eventually creating a wrong impression.
With our list of tips to make a killer infographic resume, you will understand what to do and what to avoid.
6 Tips to Create a Killer Infographic Resume
We often get down to details in our resumes without any attempt to make it easier to read. While an average recruiter spends 7.4 seconds skimming through a resume, we are busy writing about how well we performed in our high school debate club.
If you have to make yourself noticeable within those 7.4 seconds, you need something to stand out. A white sheet with your list of achievements will not make the cut. An infographic resume makes your resume more appealing while showing information more effectively. Infographics are a proven way of increasing the attention span of the viewers.
But designing a good infographic resume is not easy.
Any infographic can easily become too overwhelming. It will be a disaster if the aesthetics and conciseness do not hit a perfect balance.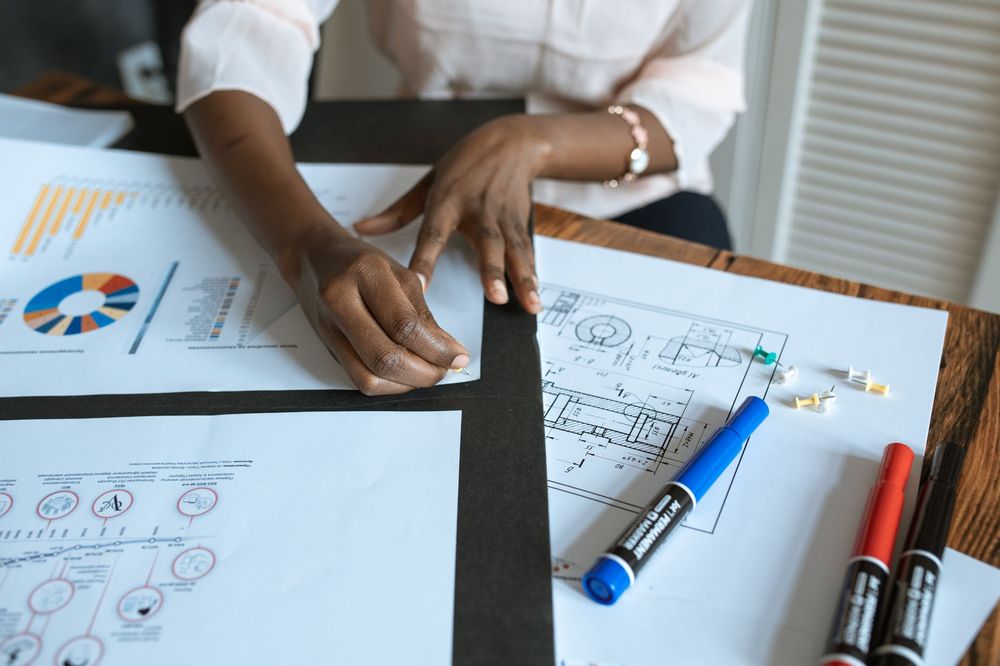 We bring you six tips that will help you achieve the perfect skills to create a killer infographic resume.
Let's dive in.
1. Decide if an infographic resume would be the best option
Not all jobs are similar. No matter what anyone tells you, all jobs do not require the same degree of creativity. All companies do not prefer going quirky and innovative in resumes.
If you are applying for a position at a company that prefers conventional ways, an infographic resume might actually kill your chances of getting the job.
It is important to understand the requirements before you start working on your infographic resume.
A driver's position, for instance, requires awareness and presence of mind more than creativity. If you are applying for the position of a driver, an infographic resume might make very little sense. Even then, it depends greatly on the company you are applying to. Some companies are happy to welcome creative individuals, no matter what the position.
Once you are certain that your prospective employers would value your creativity, only then start thinking about designing your infographic resume. Creating a bad impression while trying to do the opposite would be very unfortunate.
2. Convey information with clarity
The very definition of an infographic states that its purpose is to convey information. When designing an infographic resume, you may feel tempted to give your creativity precedence.
While creativity does have its role, it should not be your primary tool. It is more important to understand how to convey information effectively.
Imagine coming across an infographic resume that showcases amazing designing skills, but you have difficulty figuring out the necessary information about the applicant. If your recruiter has to struggle to find your date of birth (or any information for that matter), your infographic resume is not effective.
Prioritizing a neat display of information is a much better approach to start with. All the other factors need to take a back seat when designing a preliminary outline for your infographic resume. Your primary focus is making sure all information about you is clearly visible. Once that is taken care of, you can move forward to the next steps.
3. Tell your story
The first argument against a traditional resume is that it is too bland. It does not tell anything about the applicant's personal story. A checklist of all achievements does not give a good idea of what your journey has been like. Infographic resumes give you the chance to tell your story, and you should absolutely do that.
When it comes to telling a story, you need to put your designing skills to the test. The goal is to make your resume interesting by adding a narrative but not making it difficult to understand. As we mentioned earlier, your story should not obstruct your information.
Think along the lines of telling a visual story of your career. The story would include all the necessary information that is expected in any resume. Your way of presenting this information makes all the difference.
Like a good storyteller, you should aim not to waste any words (or pictures and diagrams in this case).
4. Avoid going overboardwith your designs
If you give a child a piece of paper and a pencil, they will unleash all their creativity on the paper. You will see lines and dots and scribbles in every corner of the page. Recruiters do not want something similar in an infographic resume. They do not expect a child, they want a sensible adult who can show constraint.
Showing constraint is very important when designing an infographic, more so if it's an infographic resume. Going overboard with your designs and creativity is the last thing you want.
Remember that you are not creating digital art. You are simply designing an infographic resume that can land you a job.
A good way to not go overboard is to keep yourself in check. Whenever you are feeling that things are getting too complicated, step back, and take a look at it. If it feels difficult to understand or overwhelming, review and see where you can make things simpler and easy to understand.
5. Get assistance from experts
Creating infographics might not be your forte unless you are applying for a graphic designer or similar position. In reality, it is not very easy to create an infographic. The idea of making one might seem simple, but not everyone can get through all the technicalities involved.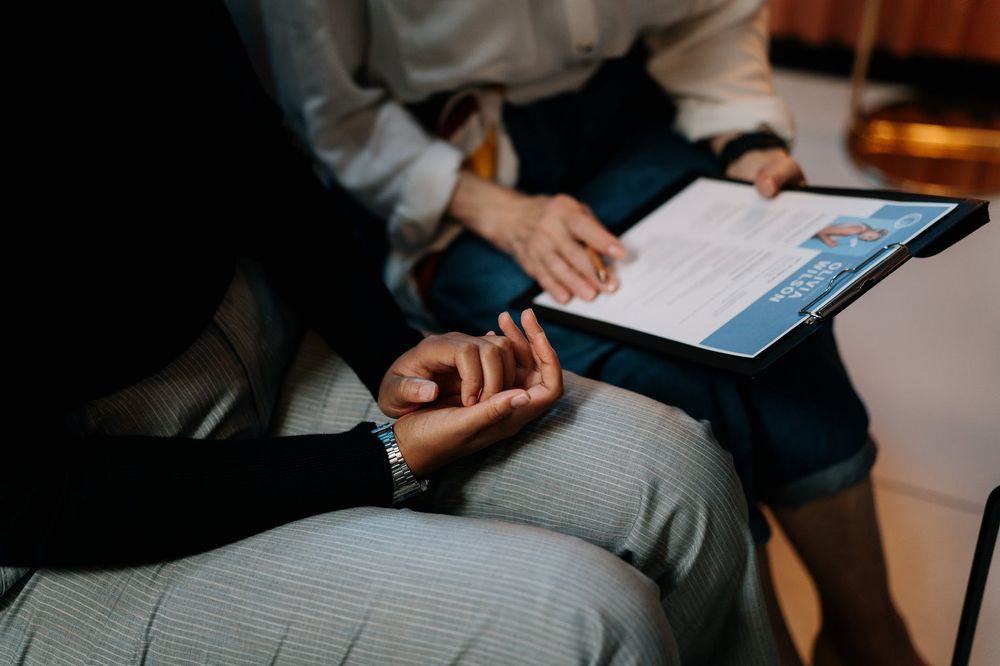 Experts in graphic design are experts for a reason: they have learned their craft. Many have spent years honing their skills. They know all about graphic designing software and what kind of graphic goes well with a specific scenario. If you do not have any experience in graphic designing, getting professional help would be very useful.
If you have the time to spare, consider learning to use simple infographic designing tools. With an online infographic maker, you can easily learn how to design a killer infographic resume. Good infographic maker tools will show you what an infographic should look like, and help you create your own. Some of these tools are free to use, while others may charge a fee.
6. Express yourself in your resume
Your resume is all about the best in you. There is no space for negativity in your resume. At the same time, you should not resort to lies and manipulations in your resume.
In a conventional resume, there is not much scope to express yourself. You cannot visually show your recruiter how one job experience taught you more things than another without going into the details of it. Even when you go into the details, the chances of your recruiter not paying attention to it are high.
An infographic resume gives you a much more effective avenue to express who you are. You can show your creativity by adding a personal touch to the resume.
As we said earlier, it should never go overboard and make your resume overwhelming. Learn to express yourself while staying within the necessary boundaries.
Make your infographic resume distinctly yours. Add everything that you feel necessary, and discard everything that's not.
An infographic resume is not a traditional resume. You are already breaking rules when you make one. While you are breaking rules, make sure you do not break the same rules as everyone else.
Conclusion
Infographic resumes have both merits and disadvantages. In certain cases, however, the merits outweigh the disadvantages by far. If you find yourself in such a situation, go ahead and make your infographic resume by all means.
There is both science and art to creating a resume. A good resume will make you stand out from thousands of other resumes. Naturally, innovation is both desirable and necessary. Without making the effort to stand out, your resume will be lost in a sea of similar resumes.
Every good resume has certain factors in common. Even when transitioning from traditional resumes to infographic resumes, the underlying principles remain the same. A resume should convey information clearly and should not be cluttered or too complex. Follow this simple precept while designing traditional and infographic resumes alike.
Landing your dream job is not easy. Working on presenting yourself is a necessity in today's job market. Few things can do it more effectively than a killer infographic resume.
Published by
Atreyee Chowdhury
Atreyee Chowdhury works full-time as an Instructional Designer and is passionate about writing. She has helped many small and medium-scale businesses achieve their content marketing goals with her carefully crafted and compelling content. She lives in Bangalore, India with her husband and parents. She loves to read, experiment with different cuisines, travel, and explore the latest content marketing and L&D trends in her free time. You can reach her on Linkedin or write to her at atreyee.c@gmail.com for any content writing/marketing requirements.  View all posts by Atreyee Chowdhury