A Collection of very modern futuristic fonts for every web and graphic designers. These fonts are suitable for headings, headlines, logos, badges, party posters, wedding invitation, greeting cards, graphic design, or anything that looks stylished and futuristic. All fonts are come-up with standard glyphs and alternate characters.
Here are the top 45+ innovative & modern futuristic fonts for your investigation. Add this type of fonts to your personal collection. Let's go to the list and enjoy!
You may also like:
APHILION – A Futuristic Typeface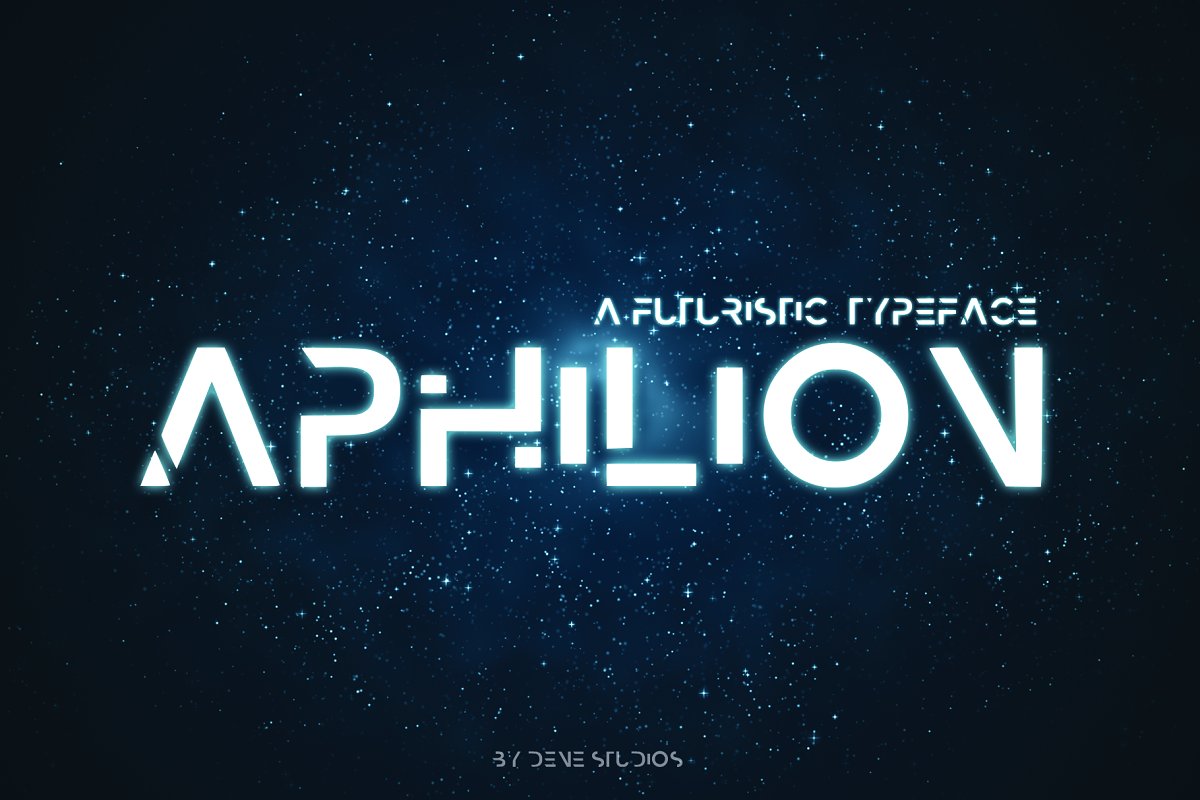 Aphilion is a unique and creative design that has been passionately handcrafted to give you a futuristic typeface. Inspired by sci-fi, this font is perfect for your next project, especially if you want to give a futuristic feel.
Connect Font for Logos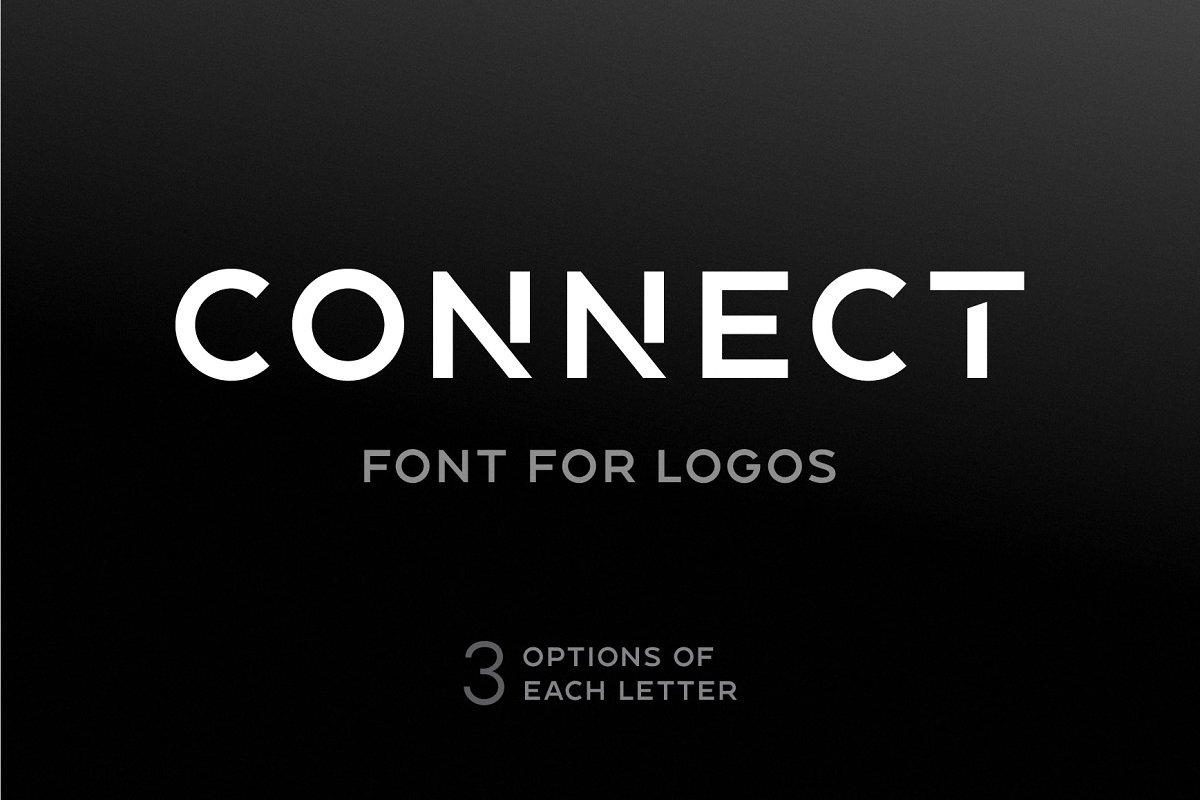 RM Connect is a new font for design of minimalistic logos. The font is suitable for creating wordmarks, titles, taglines. Use alternates to emphasize separate letters in your text.
ASCENSION – A Futuristic Typeface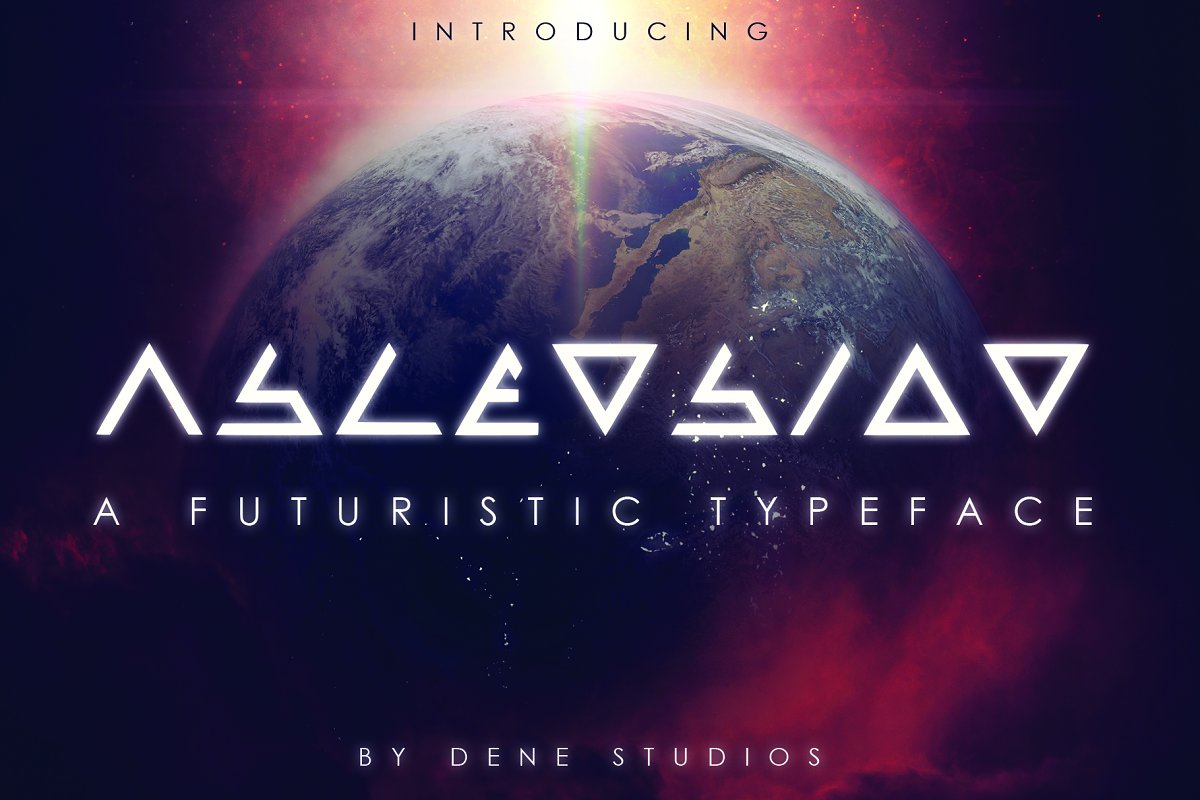 ASCENSION is a unique and creative design that has been passionately handcrafted to give you a futuristic typeface. Inspired by a story, where everything of importance comes in three's. Contains upper and lowercase letters as well as numbers.
Protos Font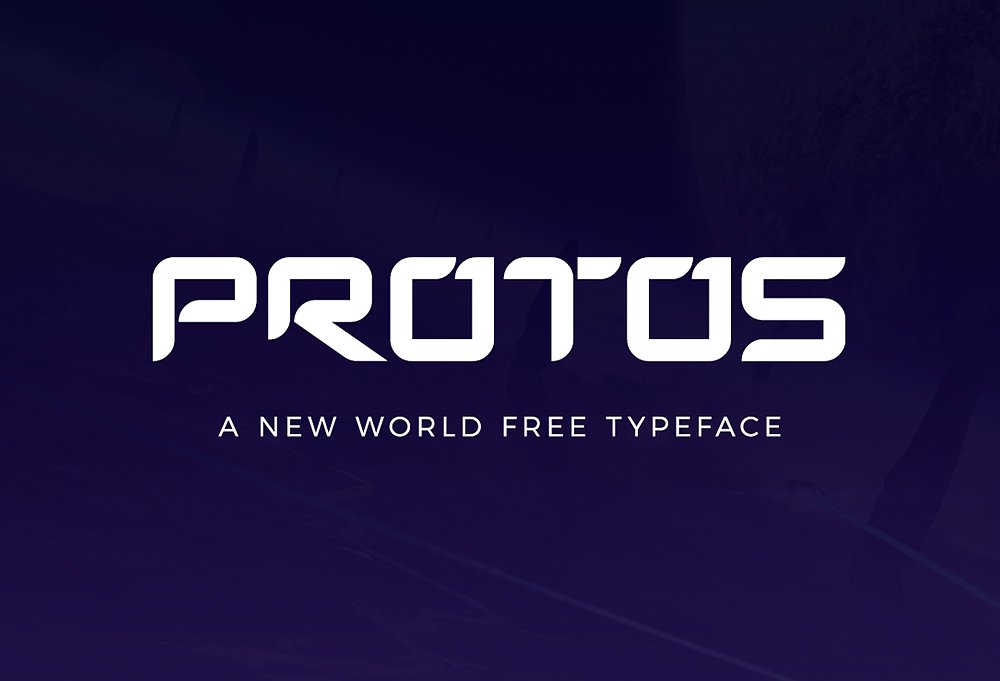 A New World Typeface. Font works perfectly for titles and logos. Also Protos lends itself perfectly to sports design, logos, posters, packaging, brochures, t-shirts, and so much more!
Aoku – Geometric Minimalistic Font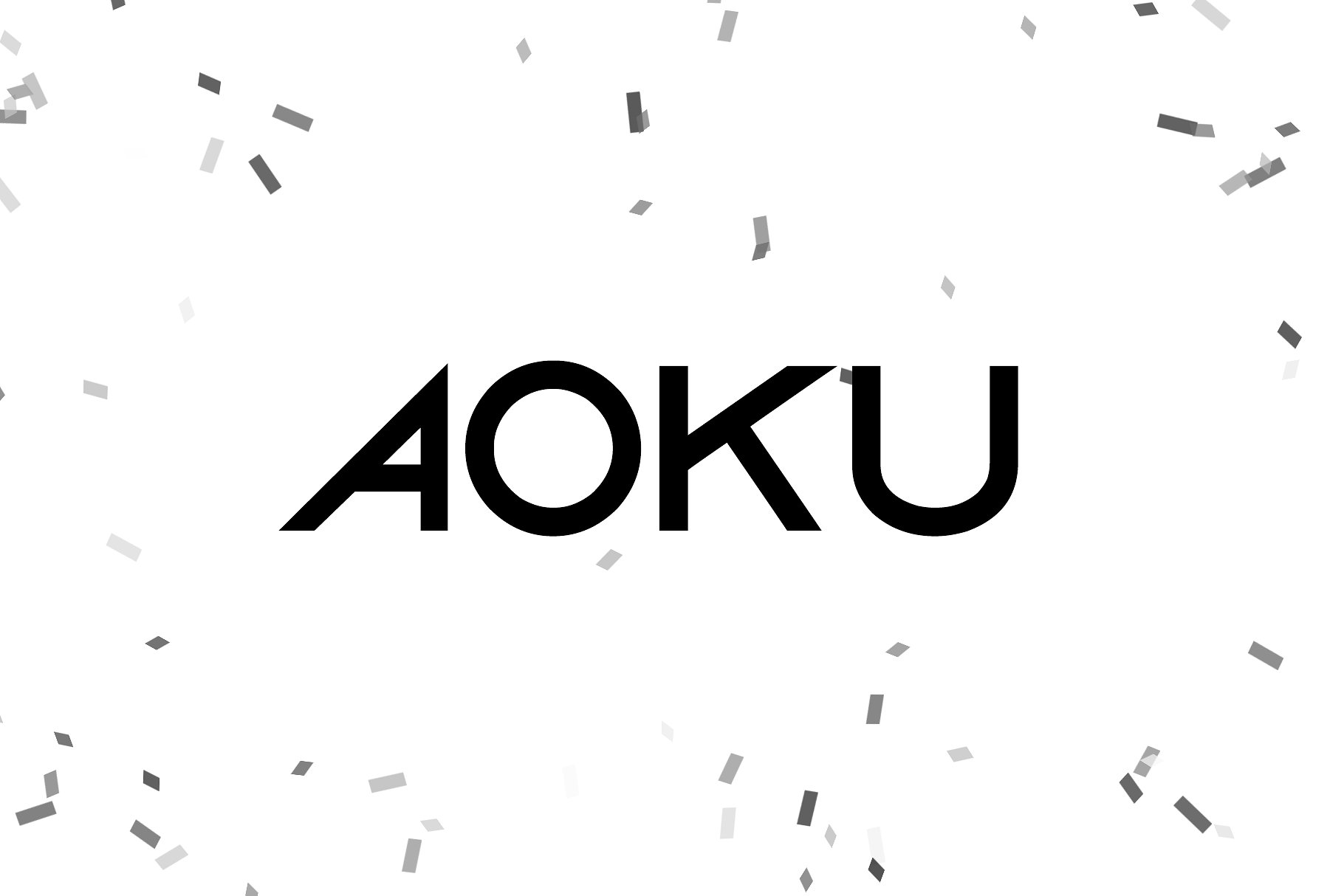 This minimalistic and at the same time venturesome typeface, very convenient and multifunctional tool for modern design. With its help you'll give your work a taste of modernity, sophistication and high cost look. Its simplicity makes it possible to use it for both subtle and melancholic design, and for aggressive and dynamic.
Balle Rounded Font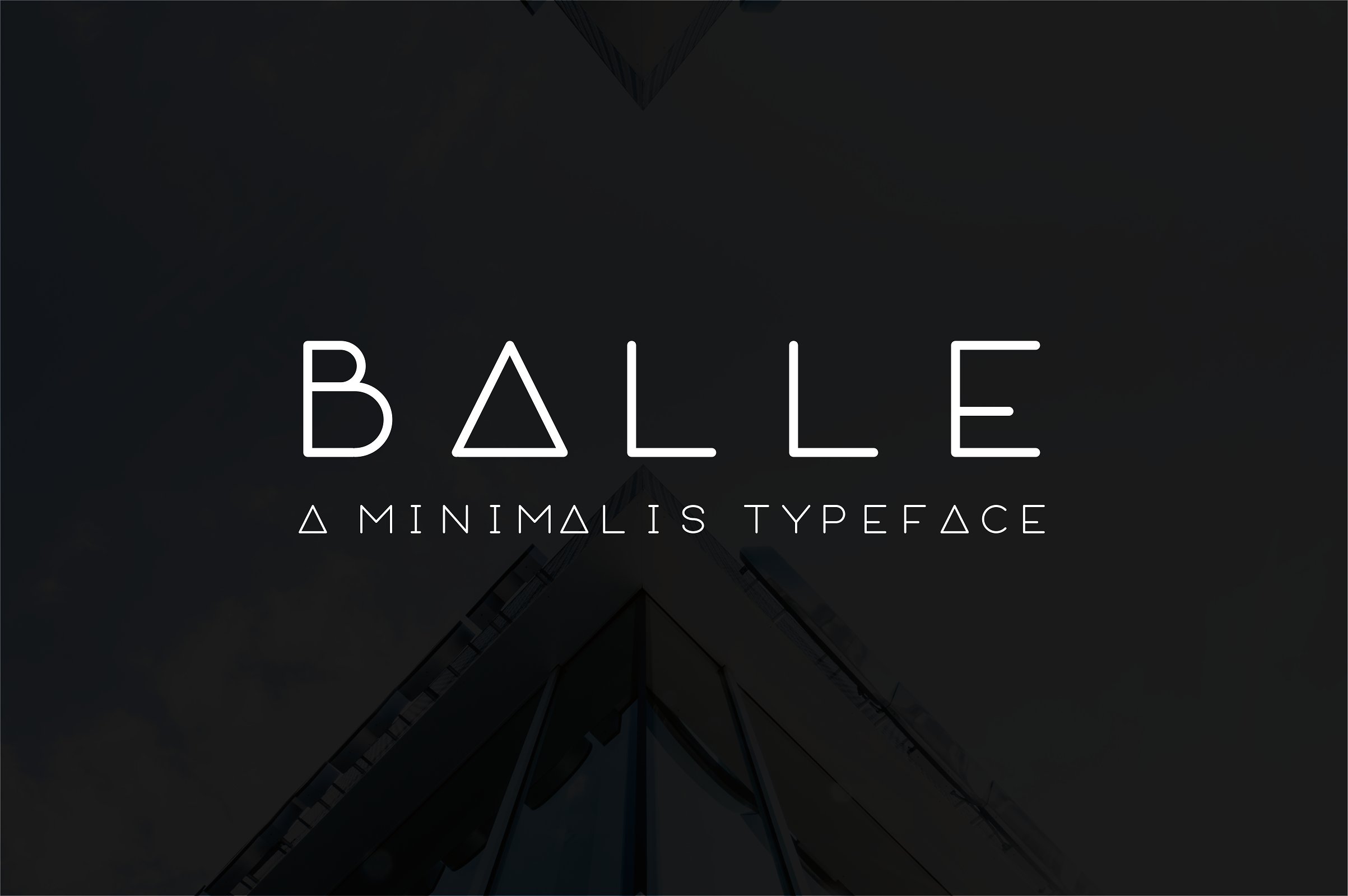 Minimalis rounded typeface it's perfect for namecard, poster, logo, magazine, cover, banner, tshirt and headers, logo and other any business related.
Technoir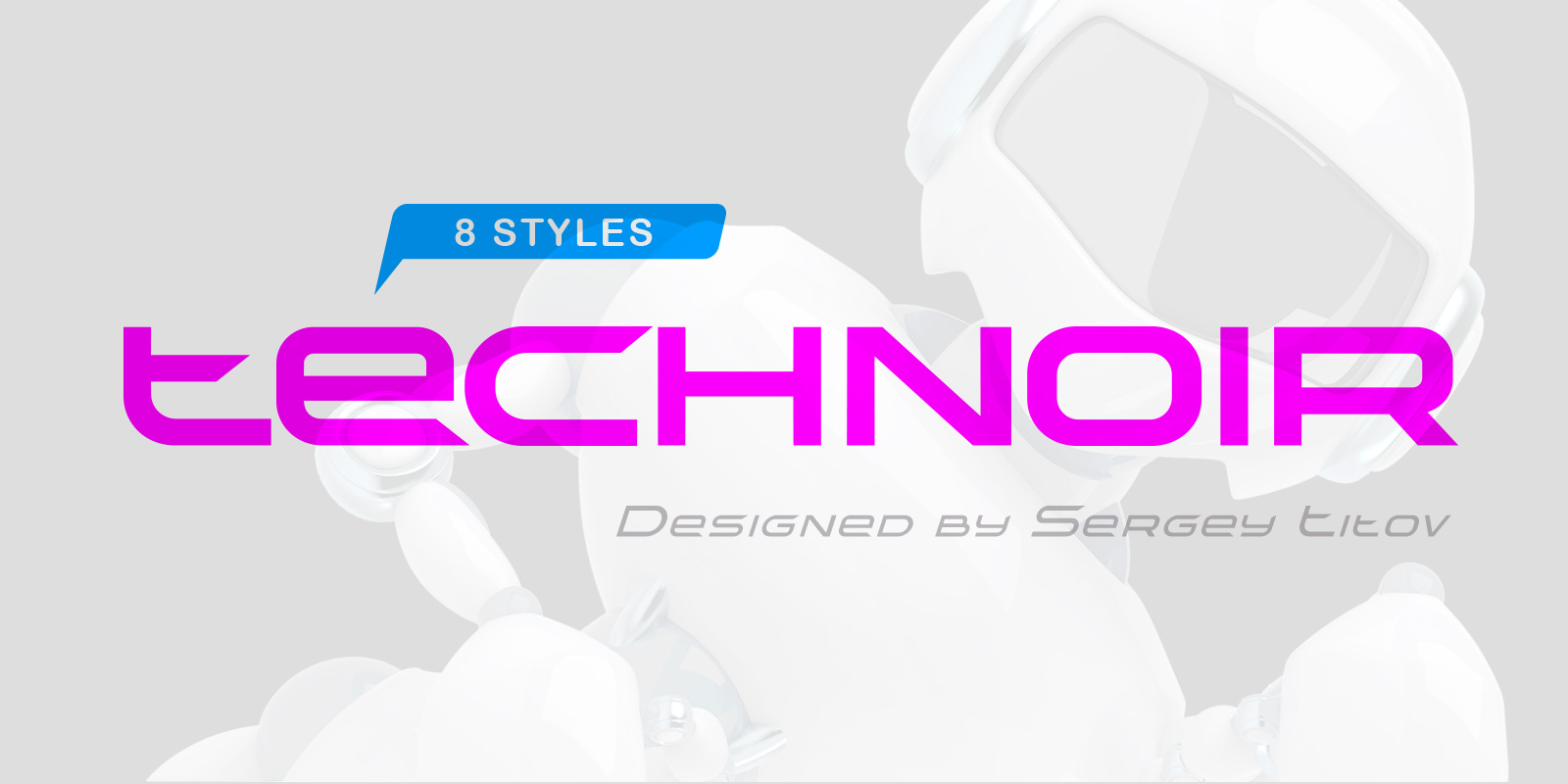 Clean, strong, ultra here and there. TechnoirSST it's perfect for namecard, poster, logo, magazine, cover, banner, tshirt and headers, or even large-scale artwork.
Axile Typeface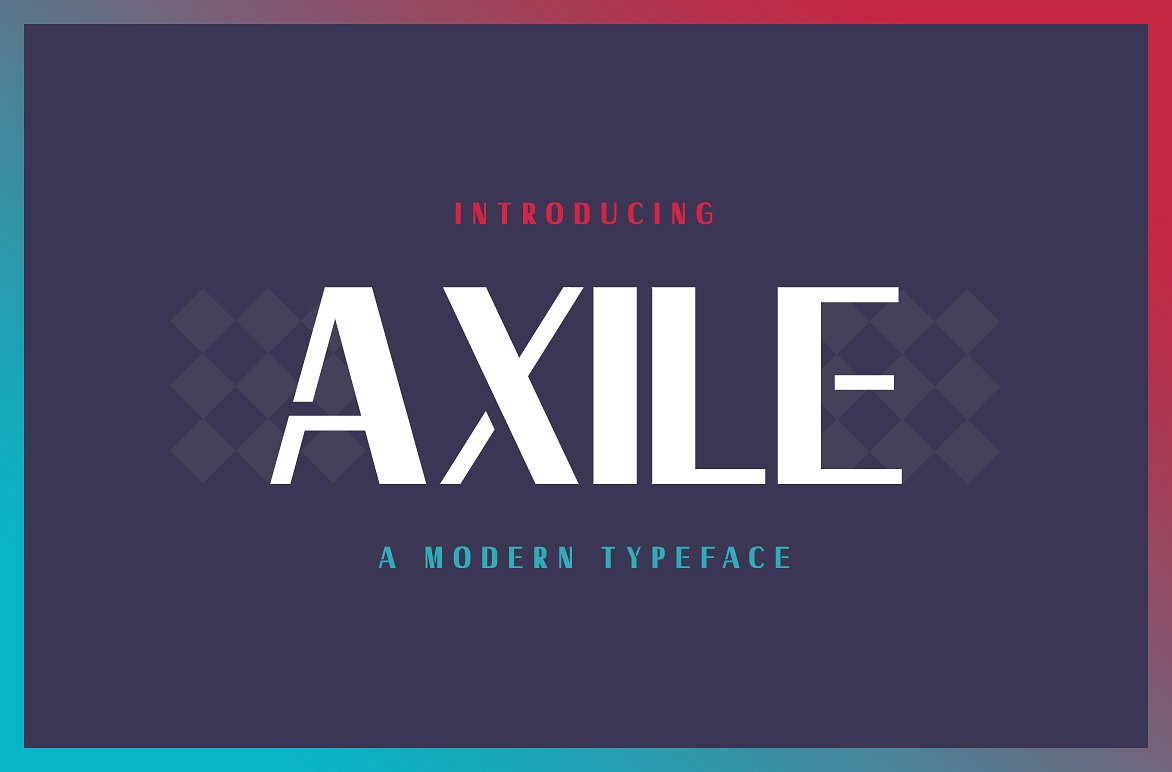 Axile is a brand new modern font. Axile is perfectly suited to stationery, logos, t-shirt, paper, print design, website header, photo frame, flyer, music cover, poster, image slider and much more.
Privus Type Family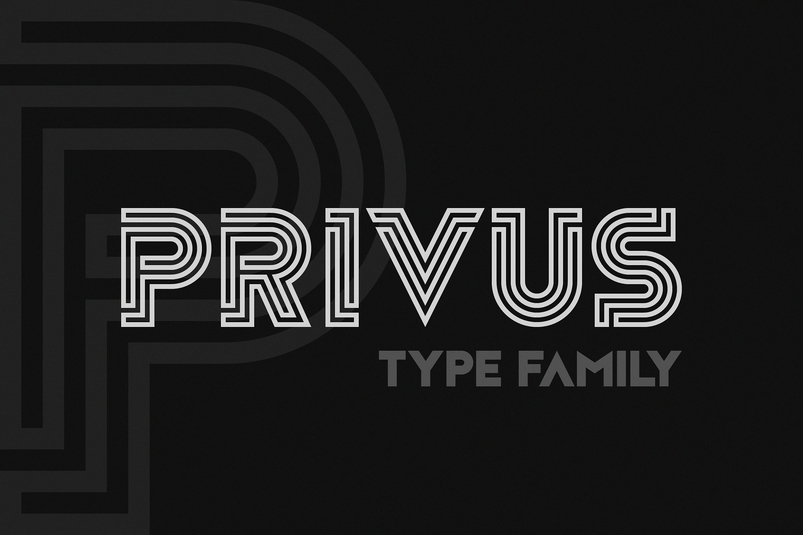 Privus is a minimal, modern, geometric and versatile display type family which inspired by labyrinths and meanders. It is great for display purpose such as logotype, web, poster, book, magazine, packaging and headline as well. It features uppercase letters, numbers and punctuations. It took many months "to solve" every glyphs.
Heimdal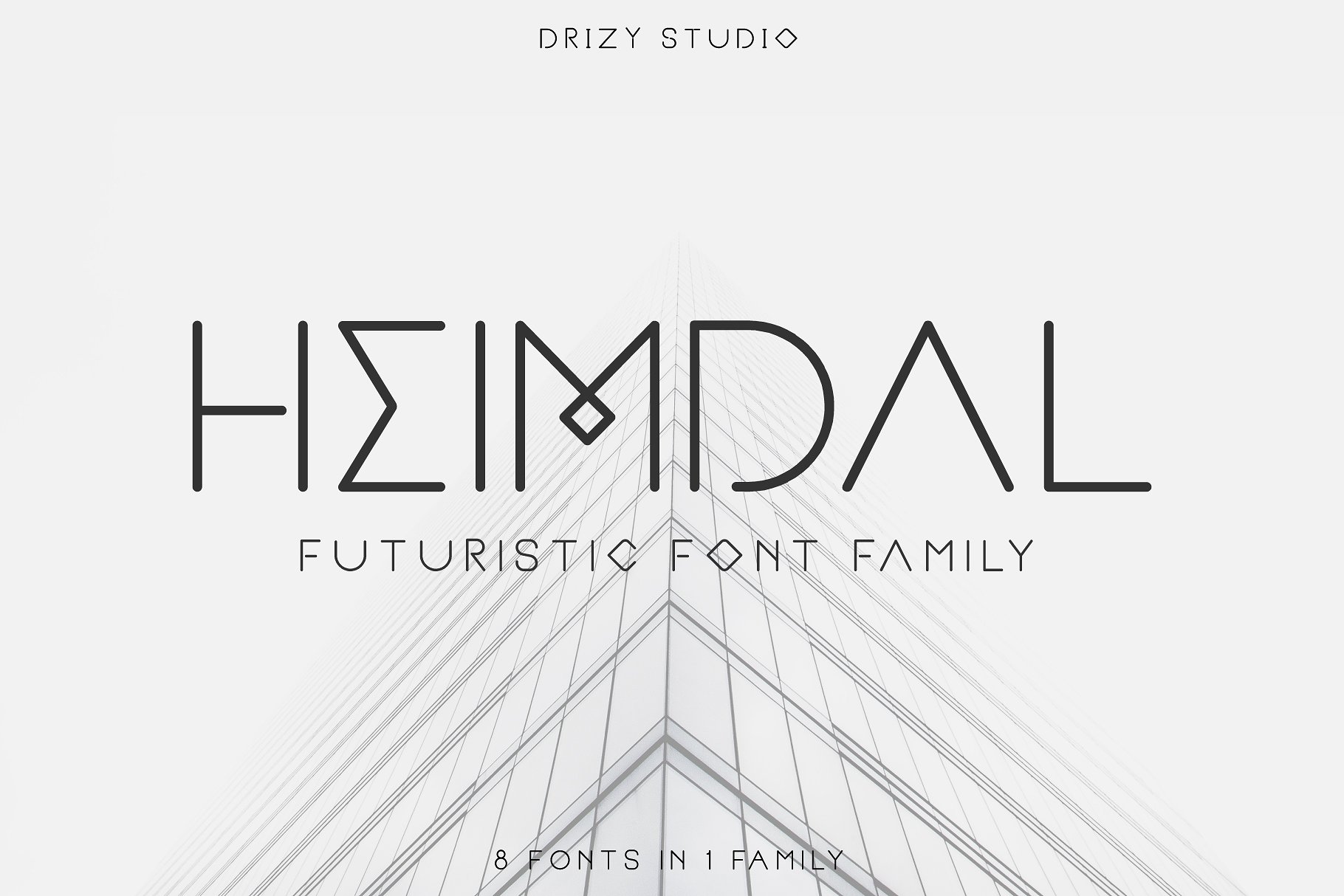 A new sans serif font with 8 fonts in 1 family, inspired from traditional minimalist sign. HEIMDAL is a modern, futuristic, minimal and clean. With upper & lower case characters, numbers, and punctuation. This font makes way for the creativity of each and every one. HEIMDAL is great for creating eye-catching headlines, logo, applicable for any type of graphic design web, print, motion graphics, perfect for poster/flyer, branding, packaging, pictograms, etc.
YKAR Free Font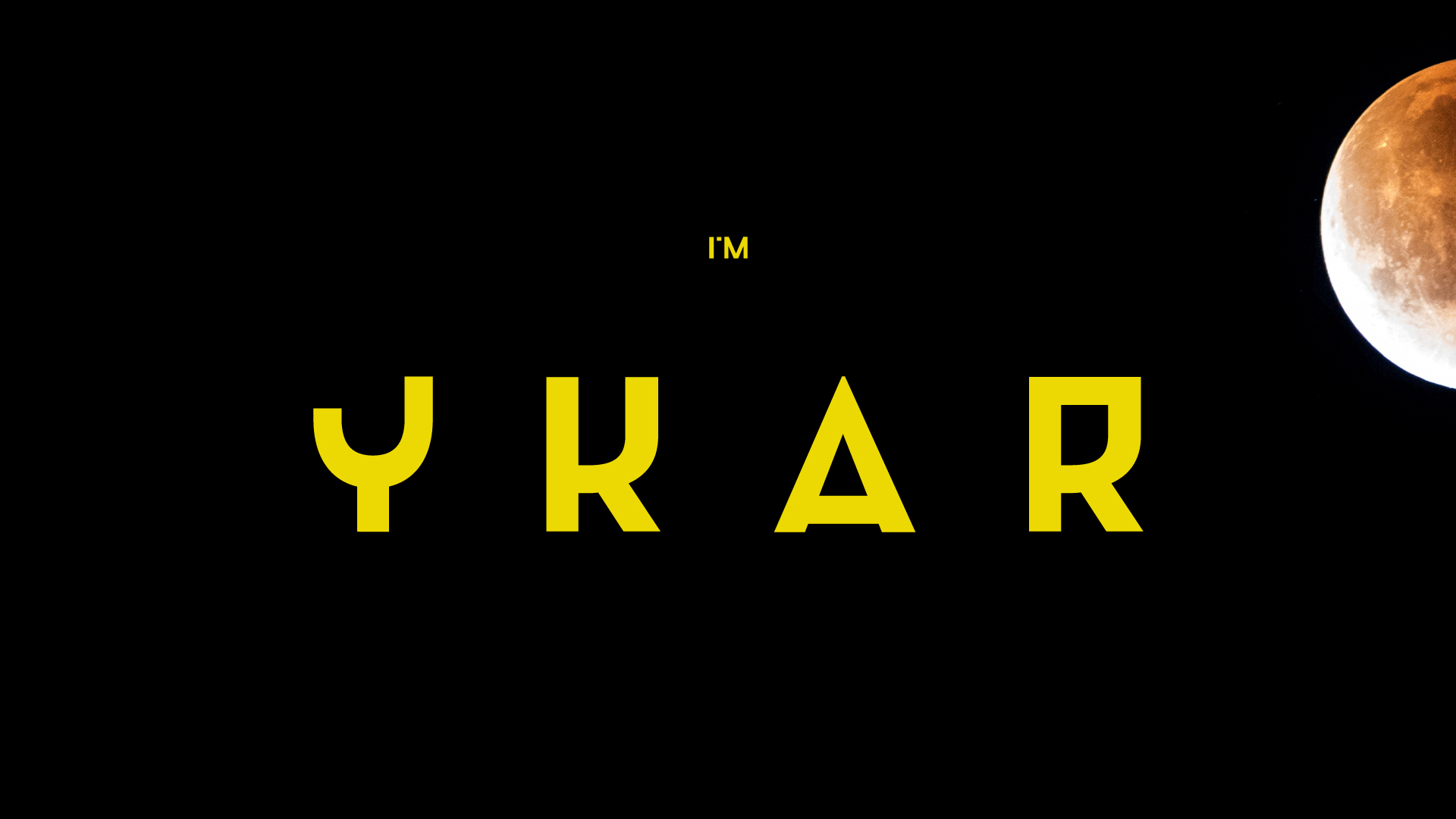 Headache Free Font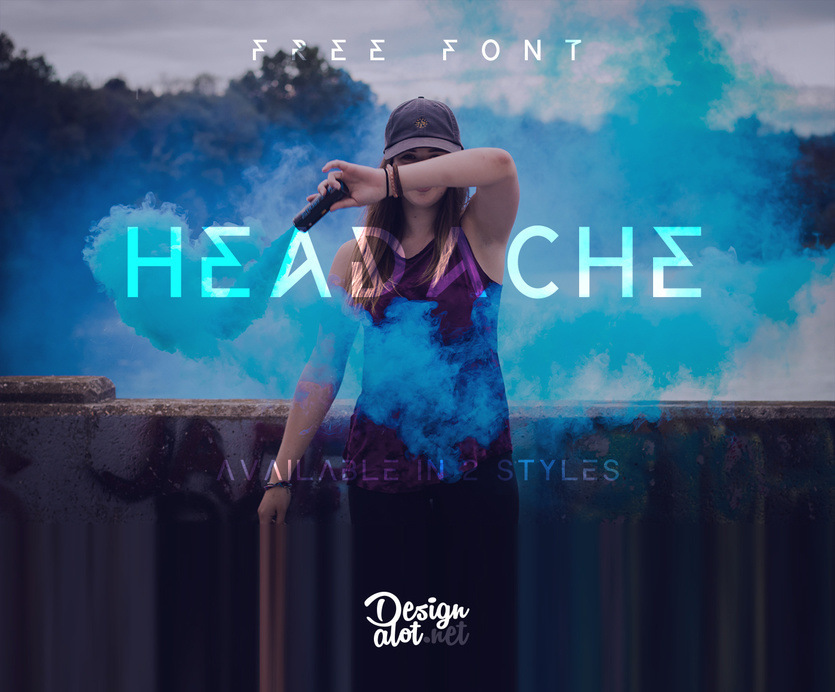 Headache is a sans serif font that is meant to be mad, crazy, attention seeker, rebel, distracted, open, crazy again and many of the current world moods. With a slightly futuristic touch, this font is meant for headlines, logo design and branding, marketing, advertising and more! The font is fully uppercase, but to make up for that, some of the letters are available in two styles. You can activate each by writing lowercase or uppercase letters.
Meteoric Typefamily + Free Bonus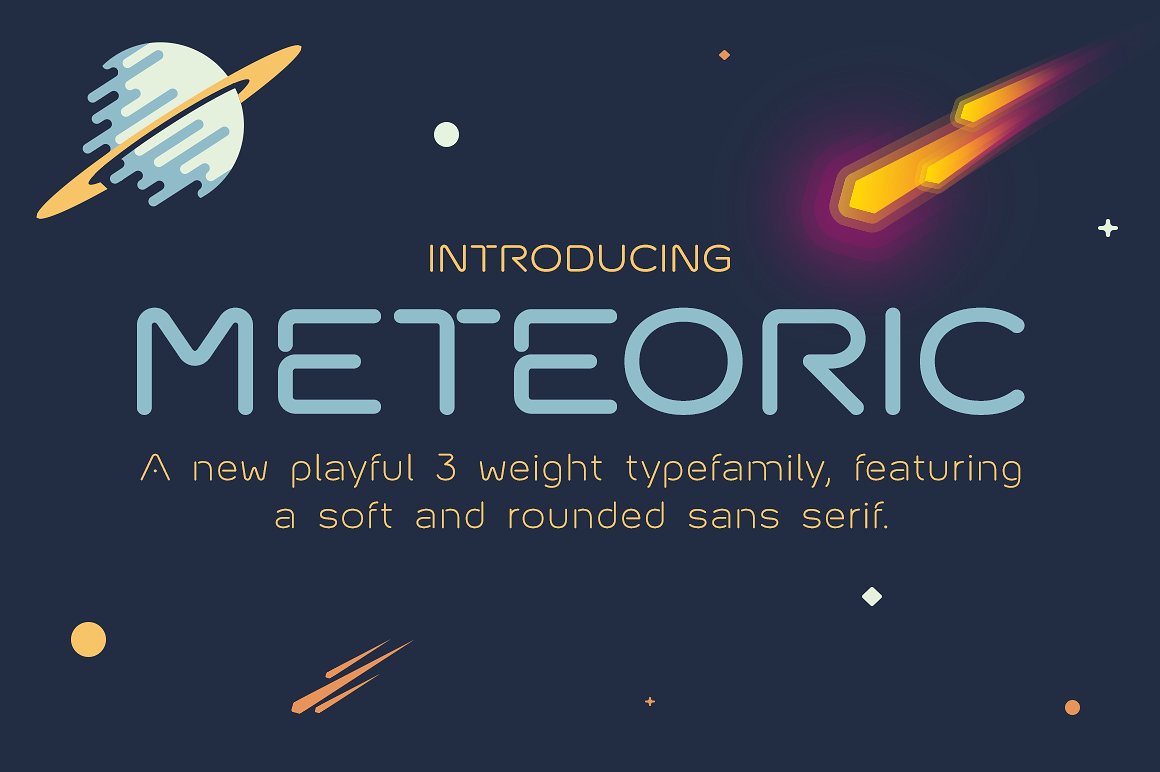 Free Anurati Font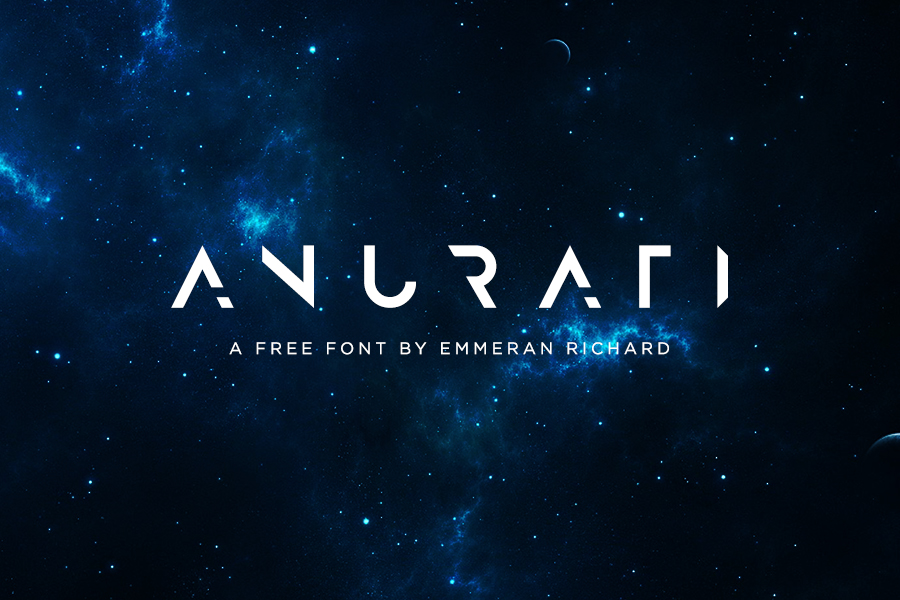 Anurati is a new futuristic font I've worked on during the making of my website. Originally made to be free, this font makes way for the creativity of each and every one. Modify it, give it colors, no licence is required for its use (as for personal projects and commercials).
HerCoffee Free Font
Teratur Typeface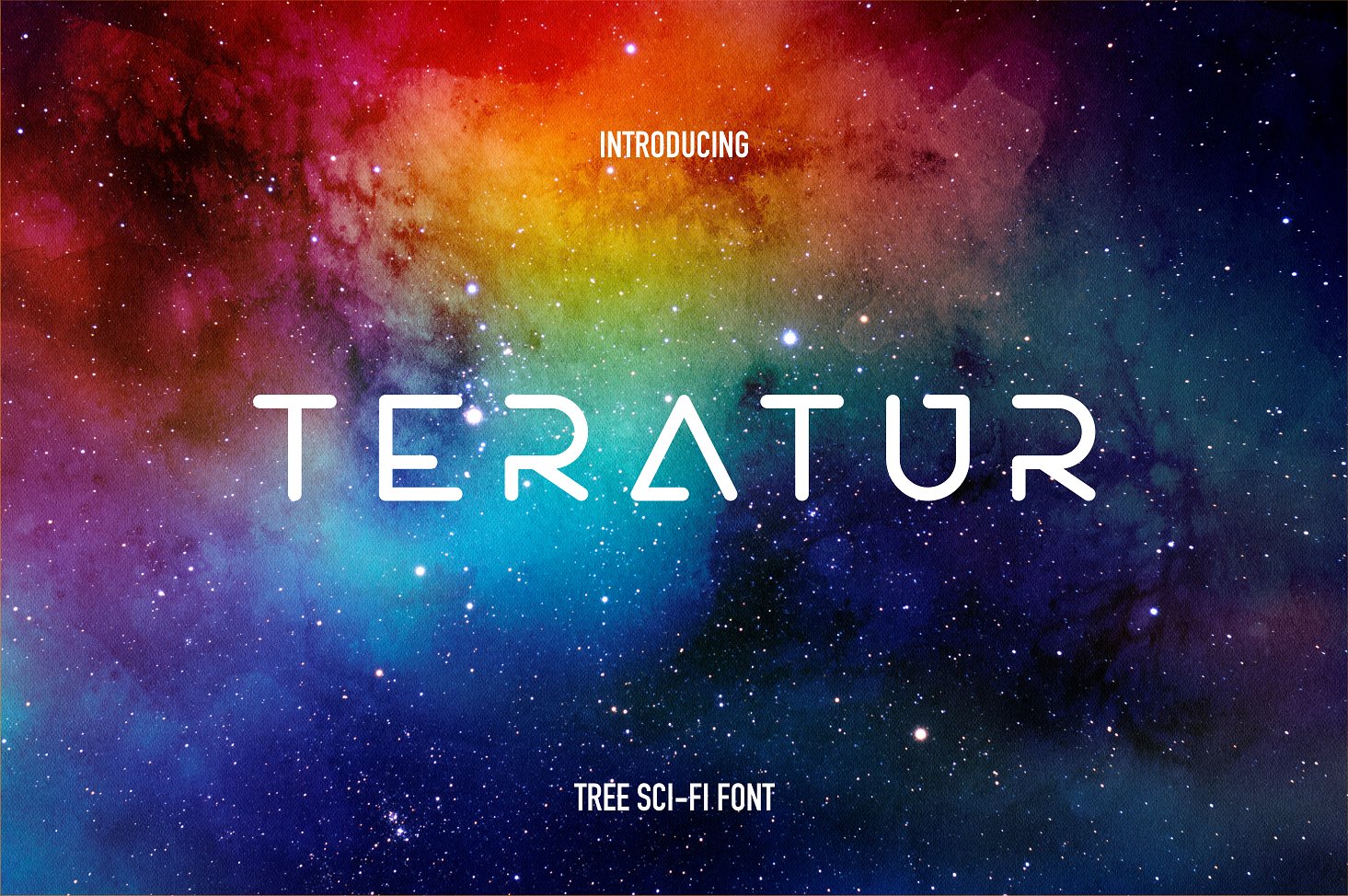 Teratur is a modern, minimal and clean with round shape font family. Teratur comes in thin,regular and bold weights. Toggle caps lock to use the alternate letters.
Futare – Futuristic Display Font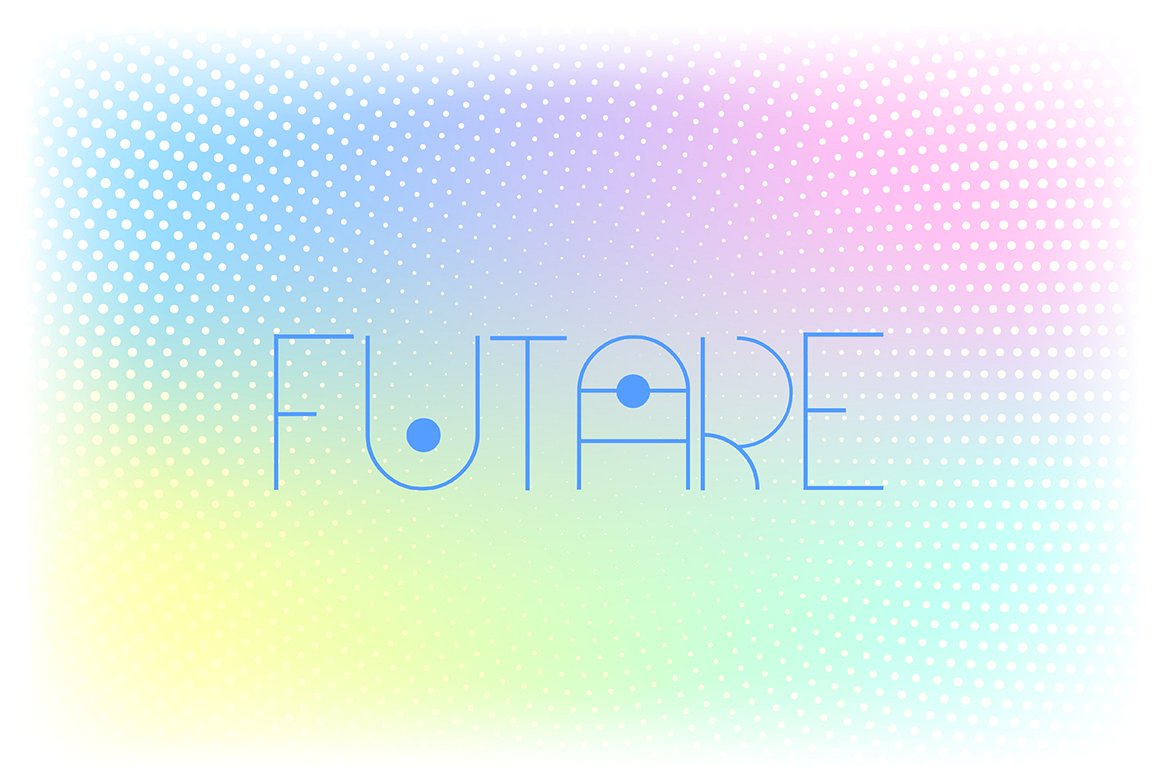 Futare – the clean and minimalistic capital font, perfect for any futuristic design project! It is specially made for inter-galaxy travels, spaceships and cosmic adventures! This font is all-caps, containing A-Z letters, numbers and wide range of punctuation signs.
Alexana – Cosmic Futuristic Font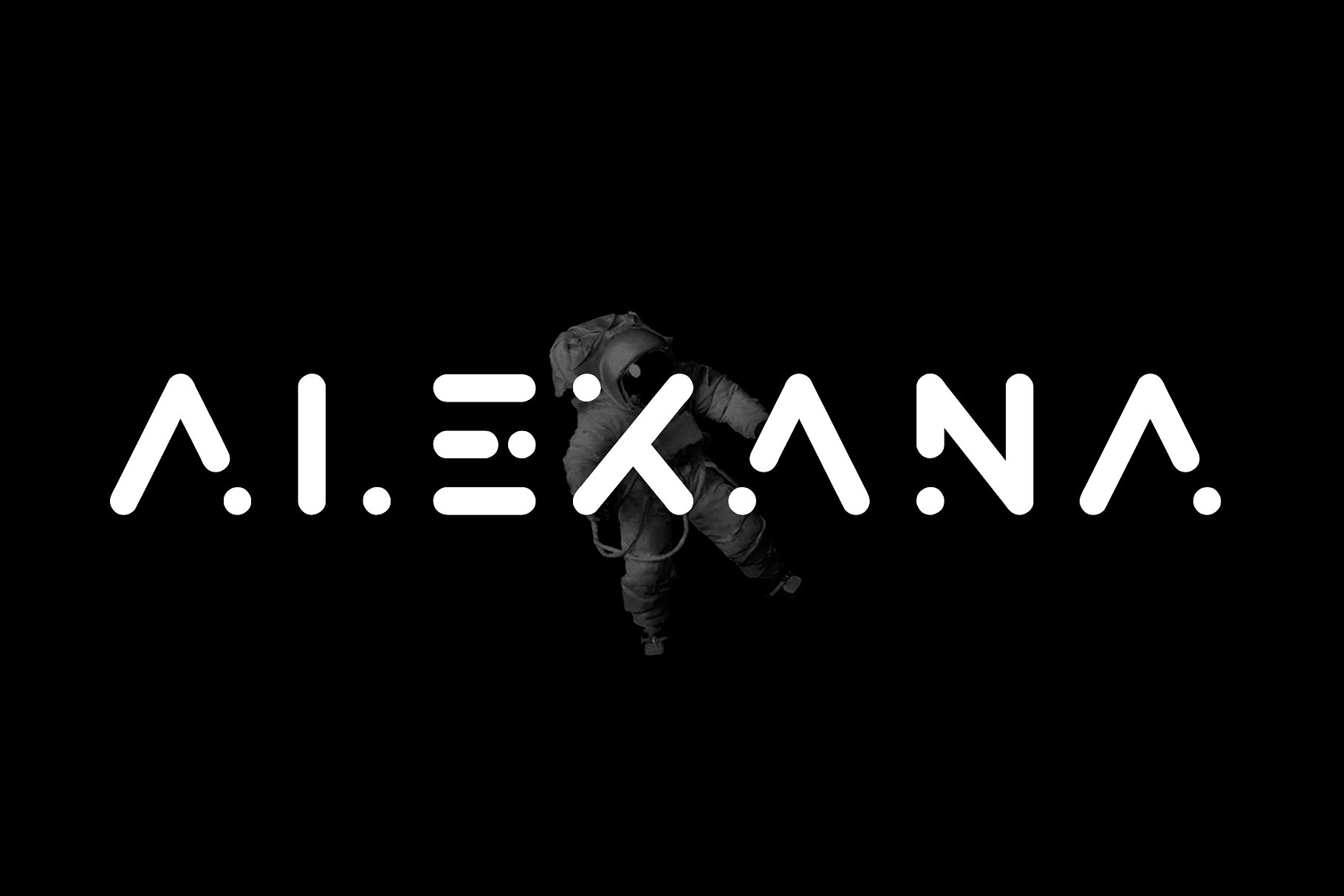 Dive into a journey to distant stars. Look deep into the eyes of the vast abyss and know its beauty. This decorative font will allow to betray your work a special highlight of creativity, futurism and atmosphere of deep space. Get the font and immerse your work in the bowels of boundless galaxies. This is what is needed to create a special atmosphere and bright experiments. Purchase it now and give your design a real creative.
Albot Futuristic Font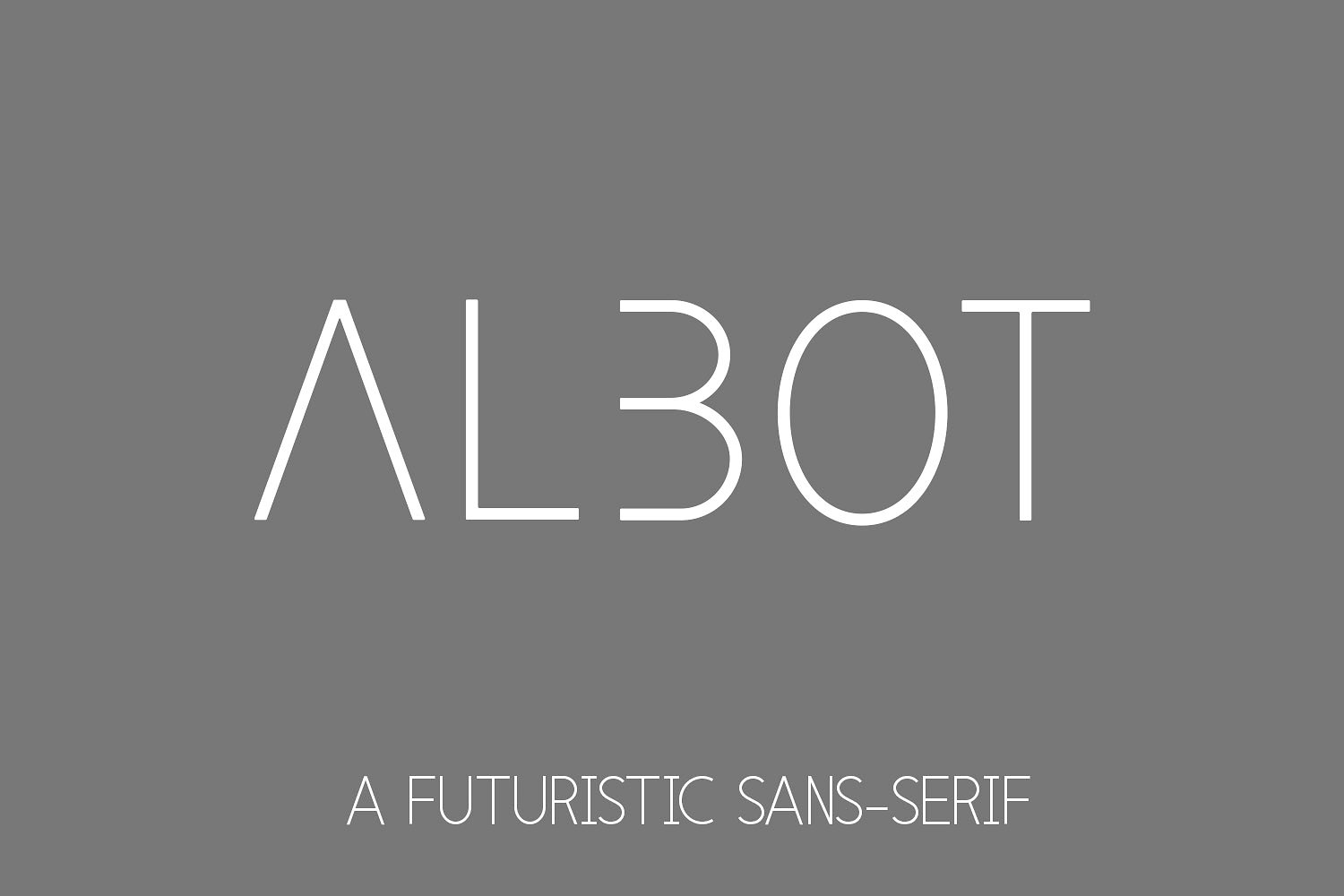 Albot is a futuristic sans-serif. Suitable for use in business branding and logo design. Minimalist in nature, while still being readable. Includes both an OTF and a TTF file.
Stargaze Typeface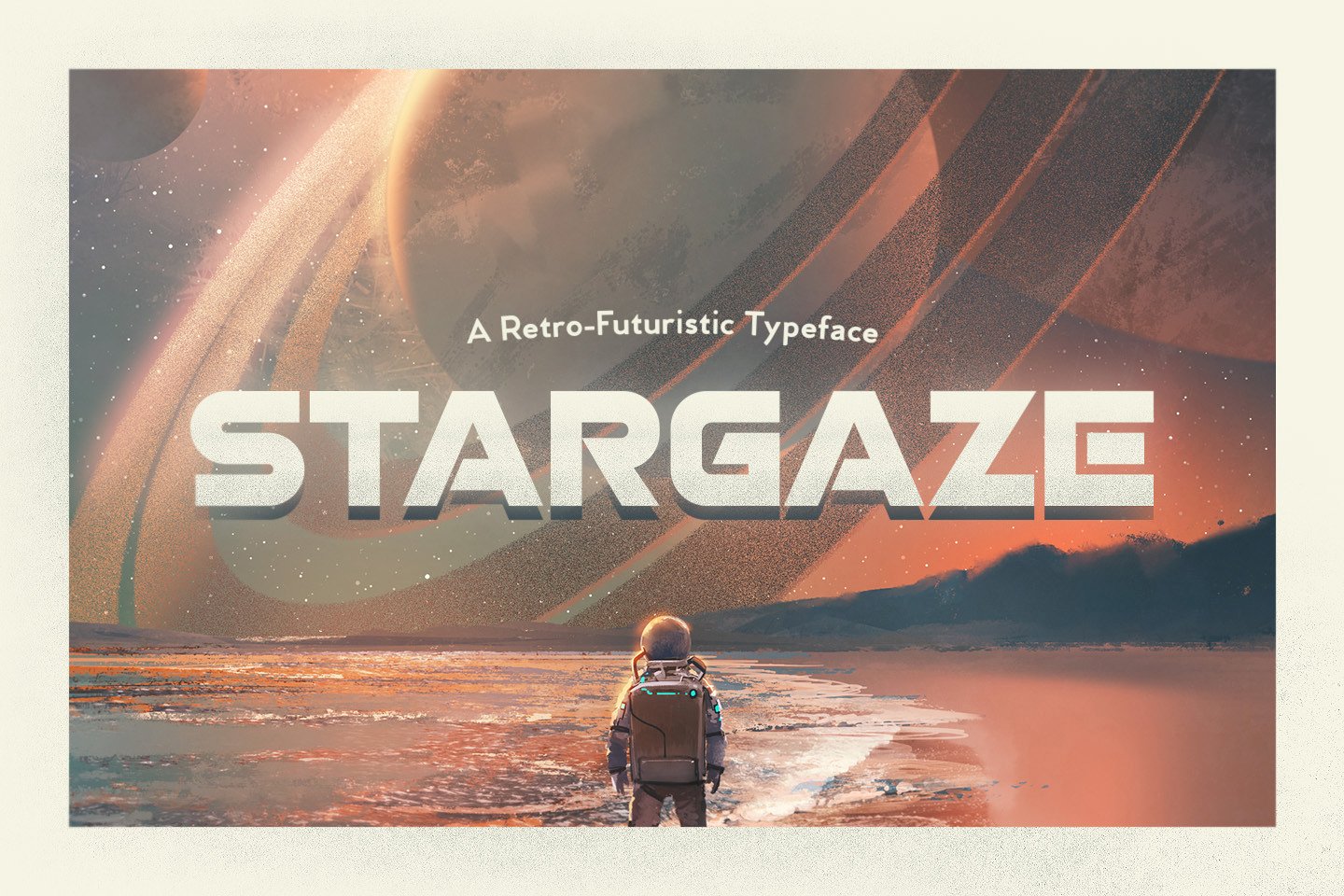 Stargaze is a retro futuristic typeface in regular and stencil formats. I personally enjoy mixing a few stencil letters into the regular style. The font has a bold and big vibe and mixes sharp and round corners, kind of like the very old sci-fi movie titles.
Stargaze includes uppercase multilingual letters, numbers and punctuation. Some of the stencil letters also have reversed versions which are toggleable via caps lock.
Linear OTF Font. Futuristic Style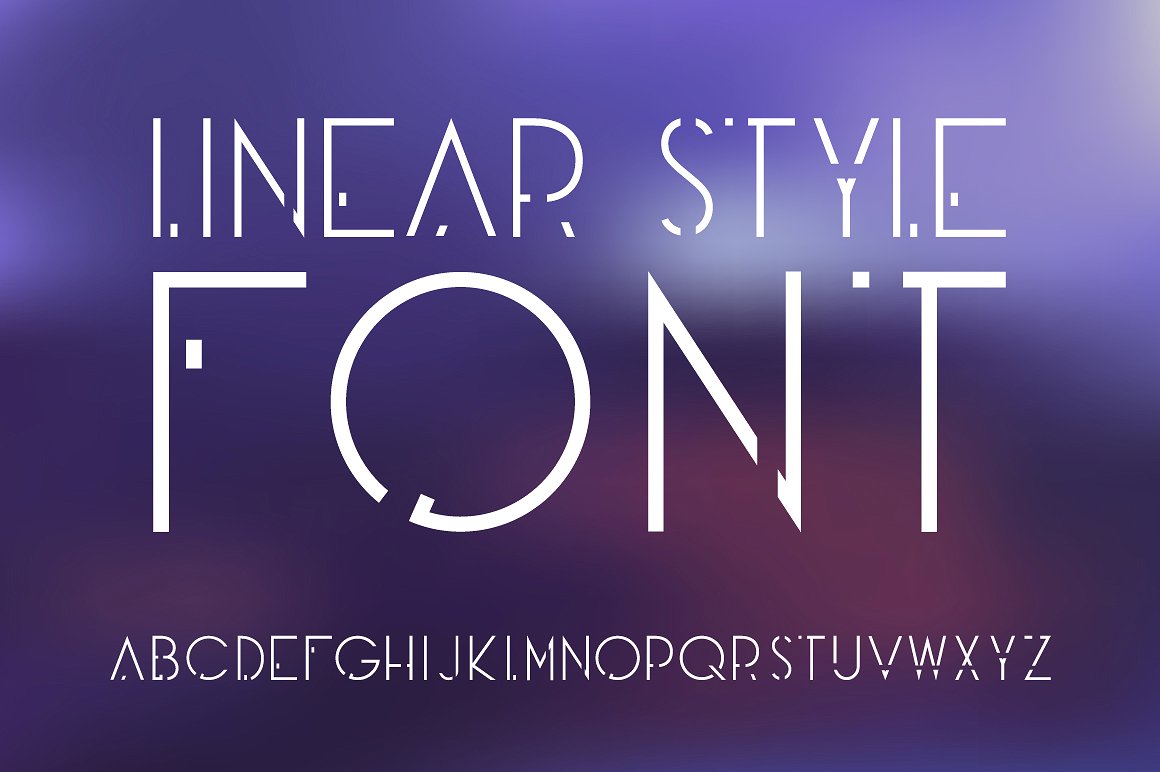 NOVA Logo Font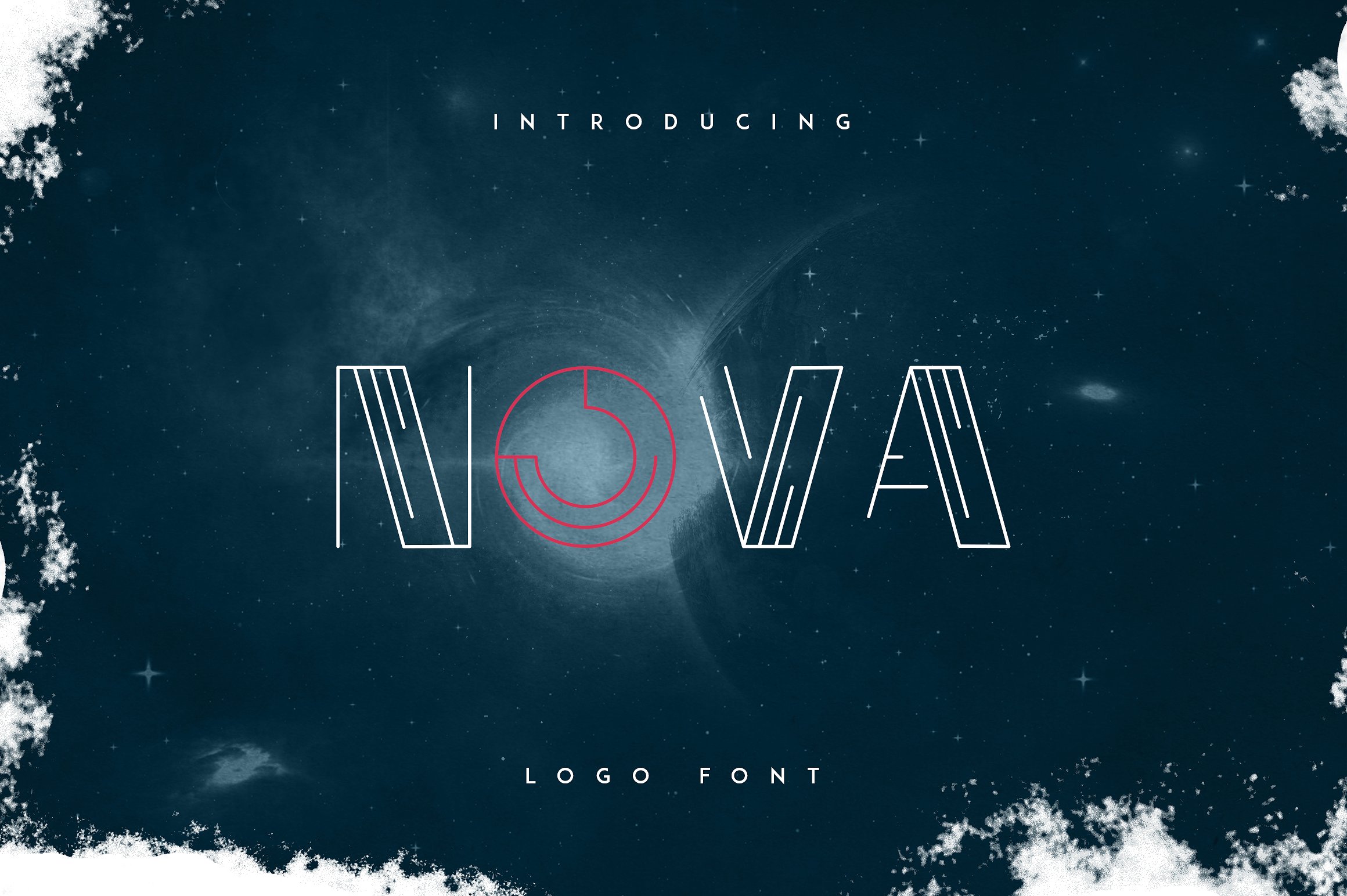 Nova logo display font is with round corners. It's a very versatile typeface that works great in large and small sizes, tight and wide spacing.
Derelict Typeface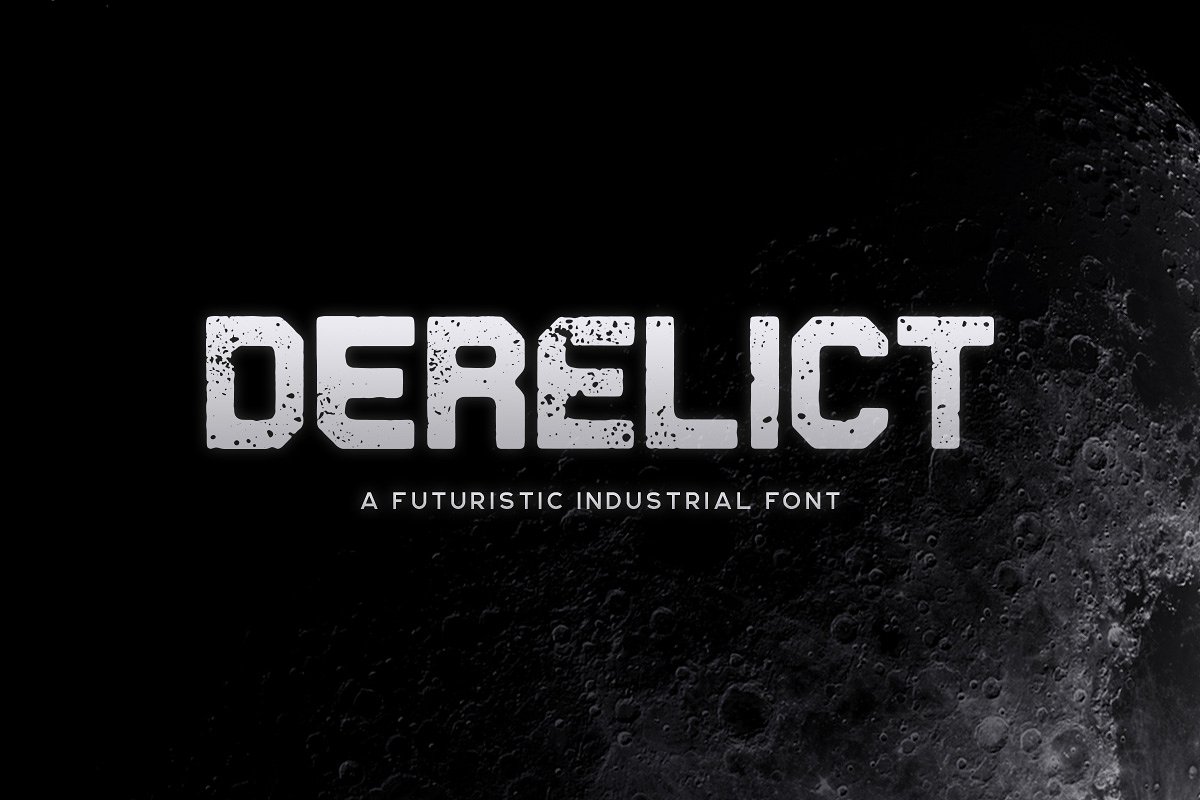 Derelict is a futuristic industrial font family in rough and clean styles. It includes multilingual uppercase letters, alternate letters for some characters, numbers and punctuation.
EXCO (4 Font)
Exco a minimalis typeface and awesome character with 4 different style, regular, italic, outline & shadow. Exco it's perfect for namecard, poster, logo, magazine, cover, banner, tshirt and headers, or even large-scale artwork.
Spacer Free Font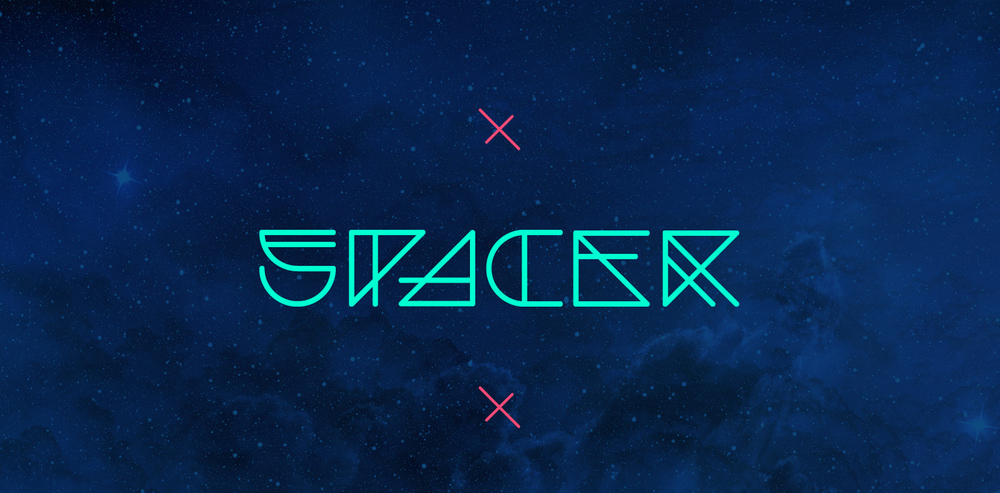 Eiforya Typeface (Free)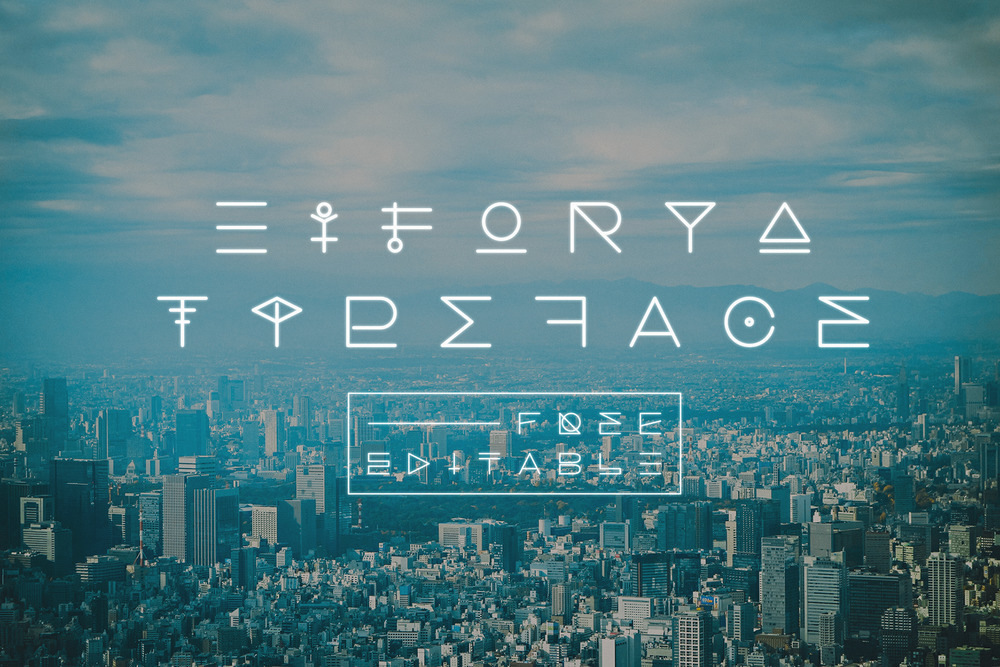 Lunar Eclipse + Extras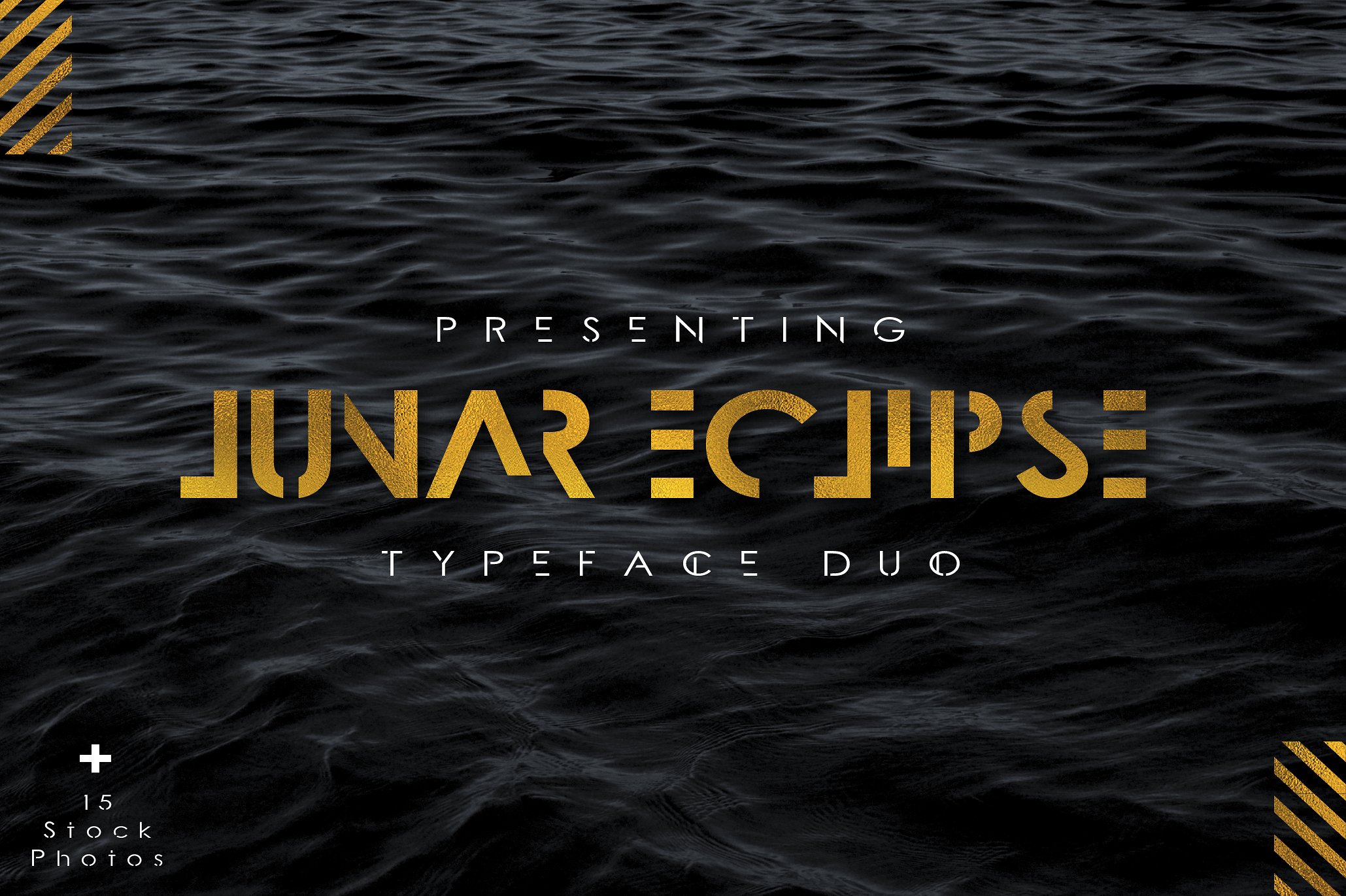 Lunar Eclipse is a bold and stunning font duo that is both clean and edgy! The characters naturally lend themselves to drawing the reader in while giving it a futuristic and eye popping aesthetic perfect for posters, typography quotes, branding, and more! Plus this typeface duo comes with a full stock photo pack of modern and minimilistic photos to add to your design arsenal!
Free Mylodon Font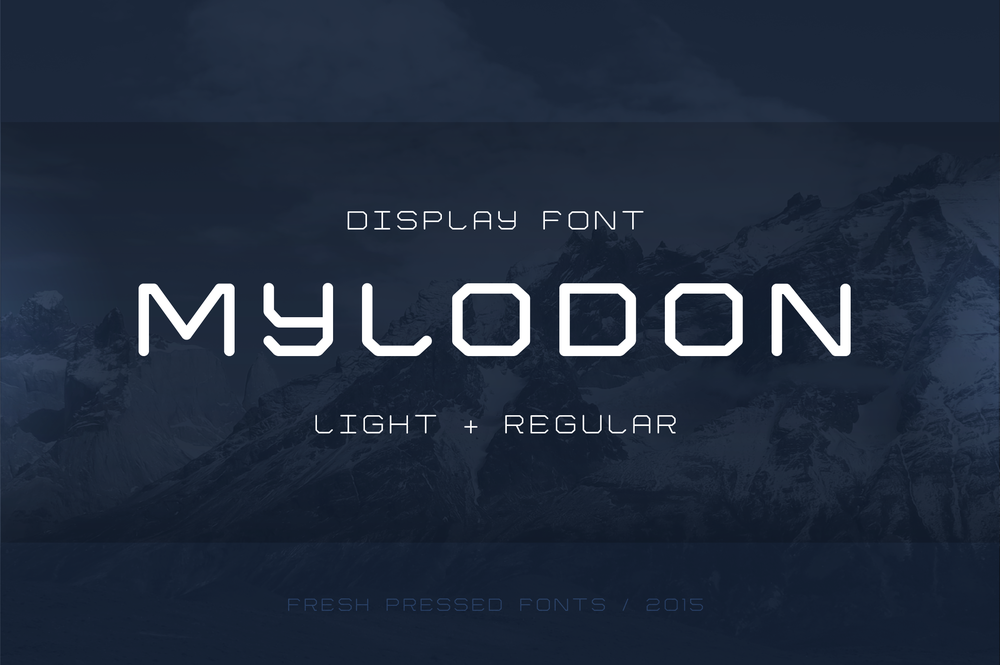 This is the FREE Mylodon Font (light) by Ryan Welch which is a futuristic font that looks great in a display or headline setting. It's available for both personal and commercial use.
Fractal – Futuristic Minimal Font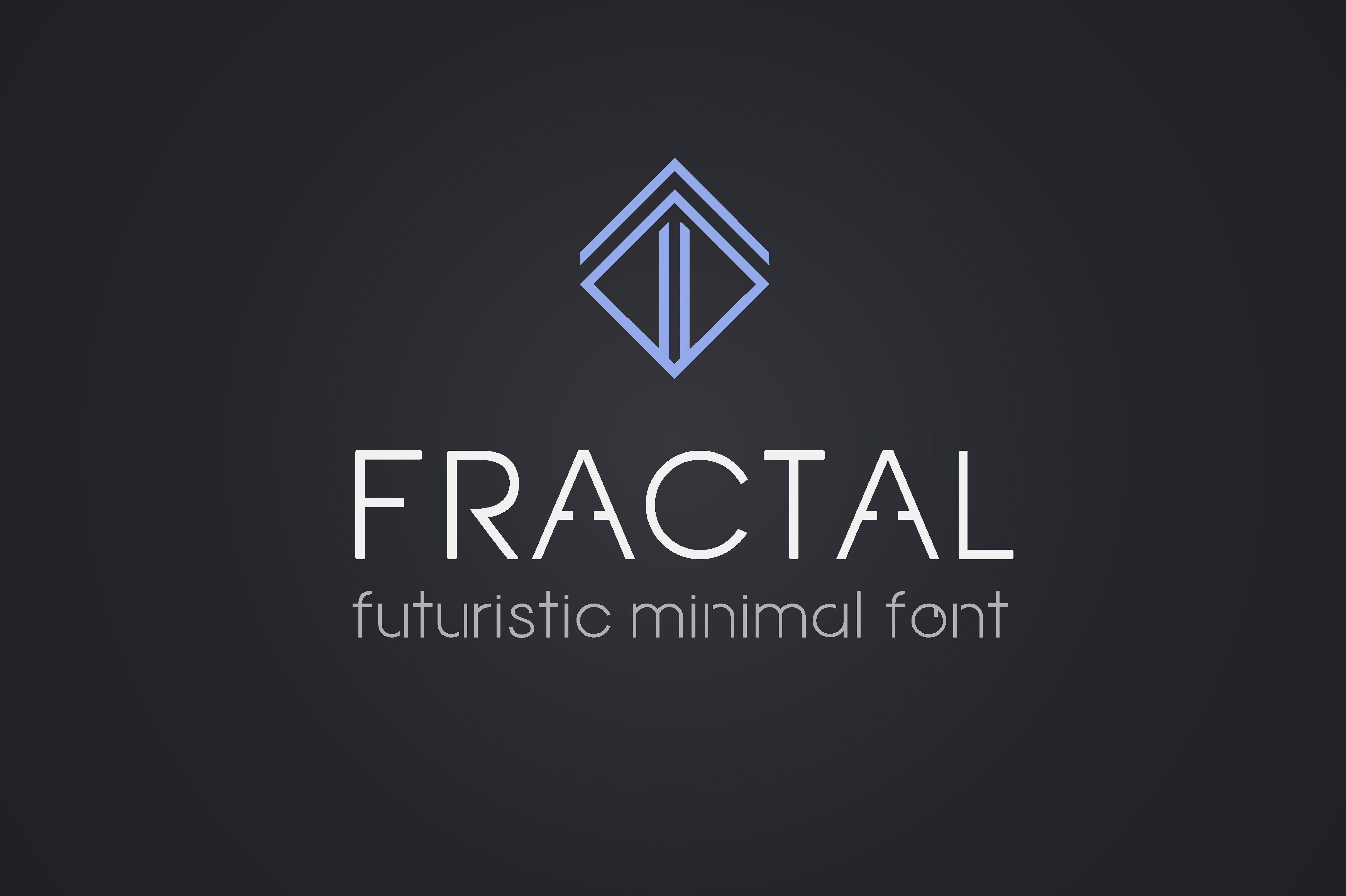 Fractal – futuristic minimalistic font. Latin and cyrillic typeface.
MENTALIST – Futuristic Display Font A handcrafted futuristic display font. The Cropped version of the font is perfect for minimal logo designs. Perfect for all purposes but especially for headlines and display purposes. Pairs well with bold sans serifs.
CEBO (6 Font)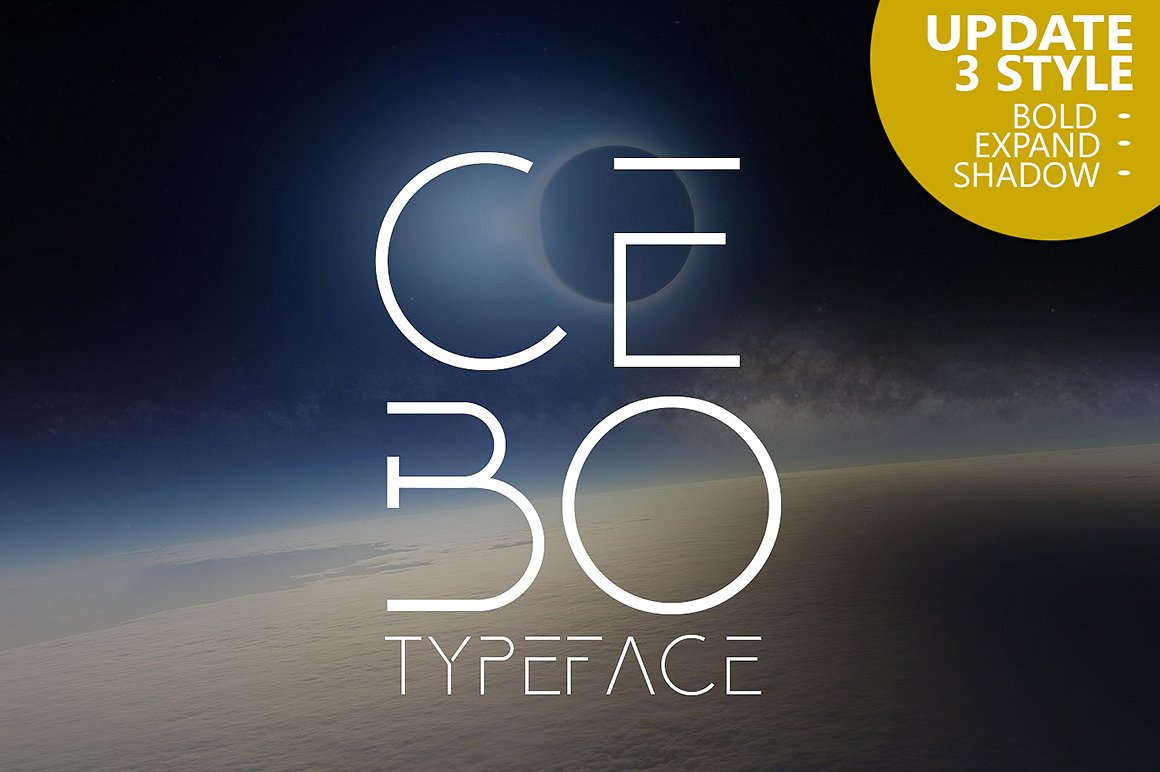 Cebo a minimalis typeface and awesome character with 6 different style, Cebo light, Cebo twin, Cebo shadow, Cebo expand, Cebo bold and Cebo sketch. Cebo it's perfect for namecard, poster, logo, magazine, cover, banner, tshirt and headers, or even large-scale artwork.
Robodron Font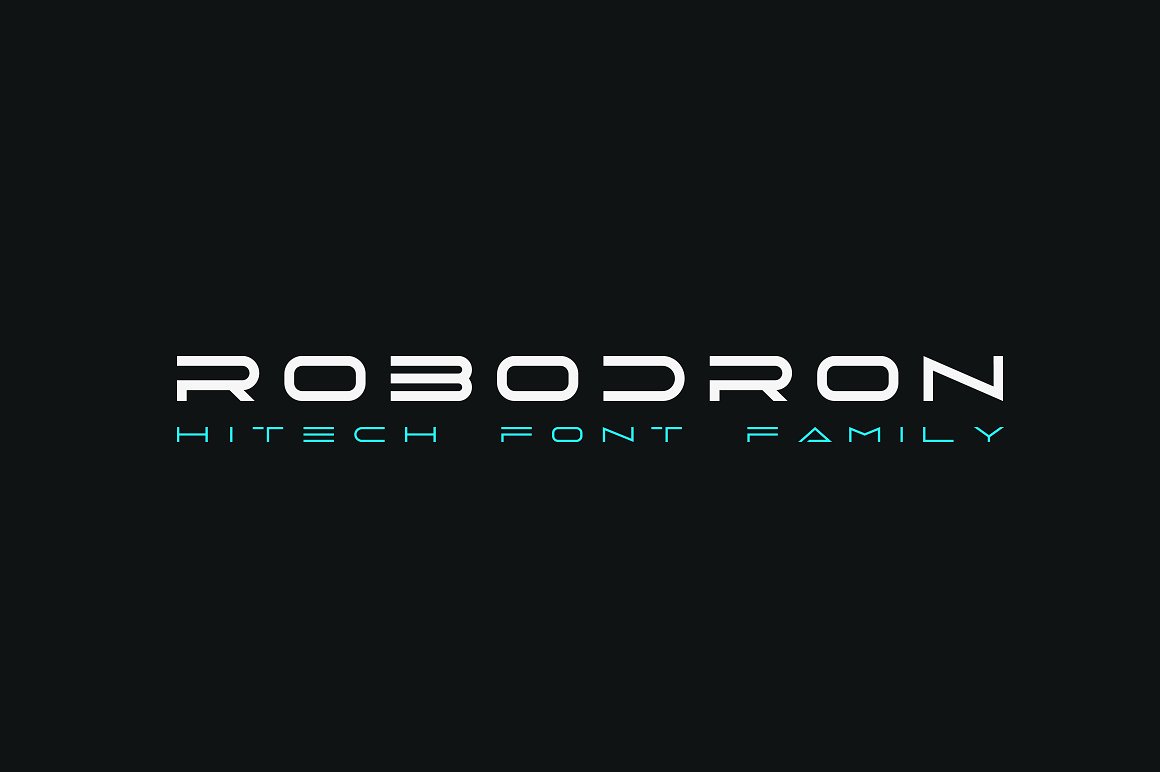 Robodron is font which helping to create futuristic hi-tech atmosphere and style. It is good looking as header and as text both. Use it in your projects in such areas as robots&androids, hi-tech, future, virtual reality, space and many others.
Maze Logo Font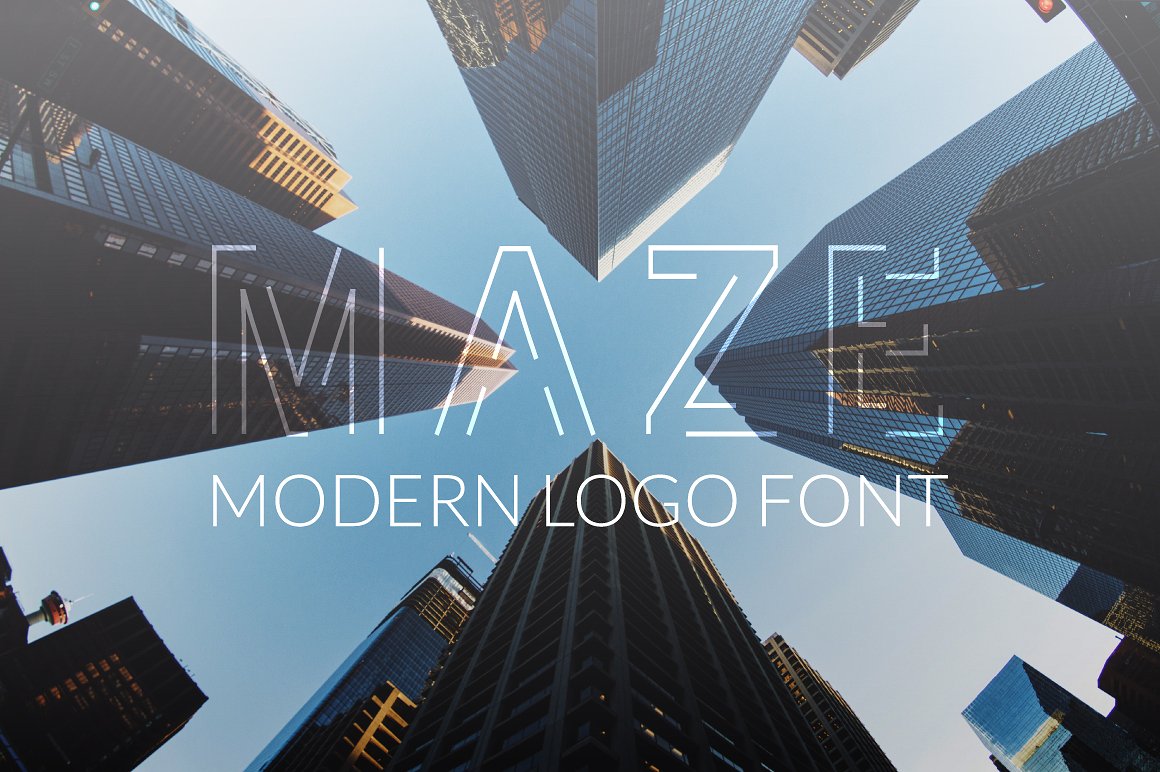 Maze is modern font, created specially for make headlines, logos etc. Because this is LOGO font,- It`s contains only uppercase letters.
EQIVA Logo Font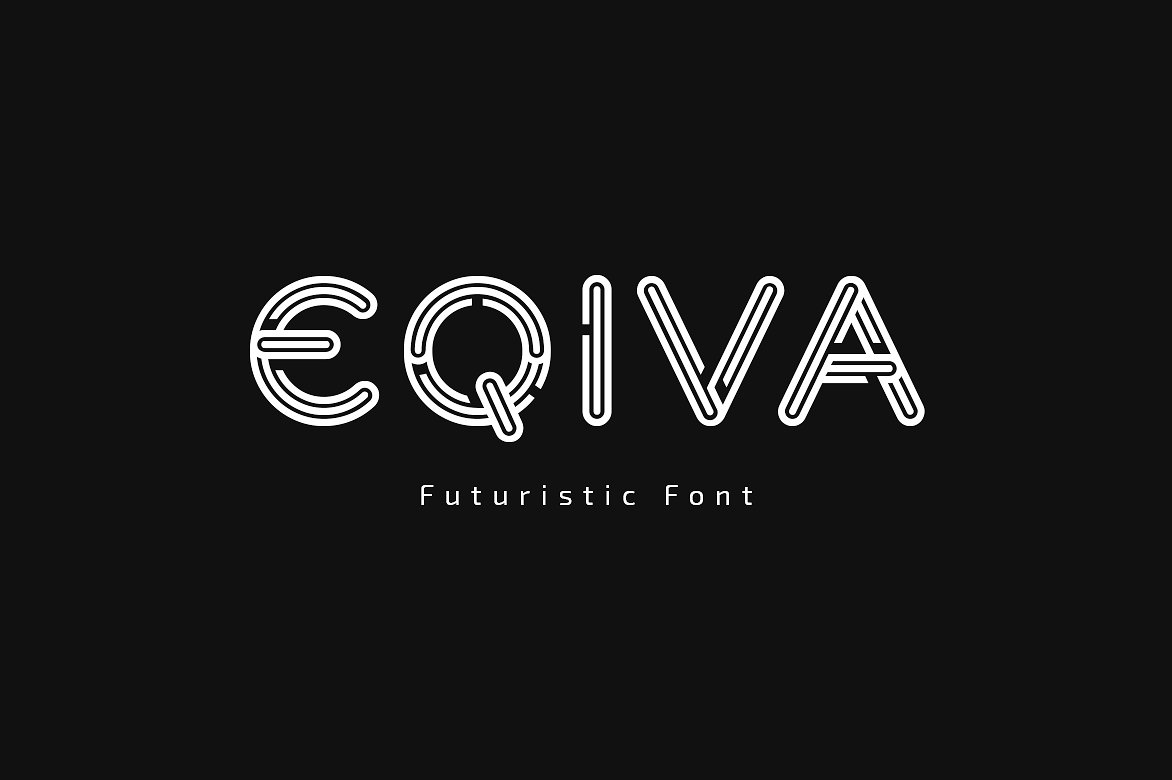 EQIVA is a futuristic font with a technology taste. It is inspired by music, sci-fi , modern design , and ect. make your design stronger and font useful both for web and print; think websites, posters, menus, logotypes, cards, signage, packaging. but most of all, it is fun to play with.
Ico – Logo Font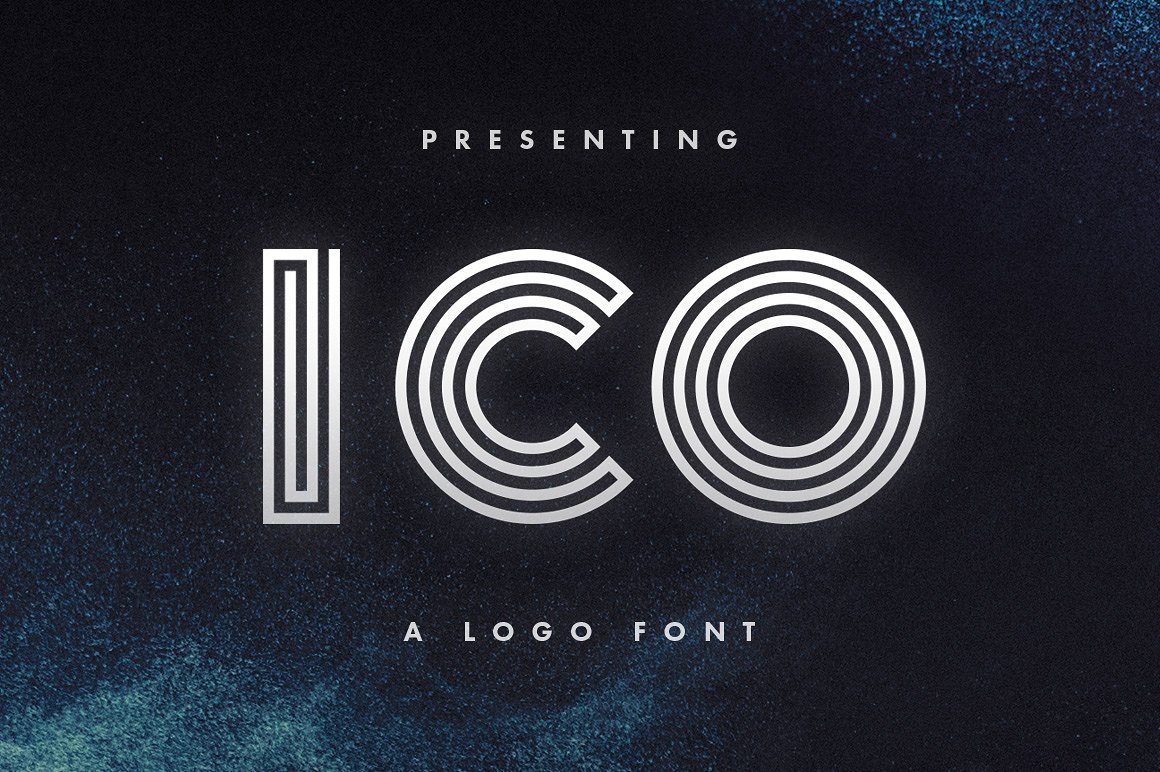 Ico is a maze font with detailed letters that work great as logos or intricate, attention grabbing titles. It features uppercase letters, numbers and punctuation. Most letters also have alternate versions that you can toggle with Caps Lock.
Avomine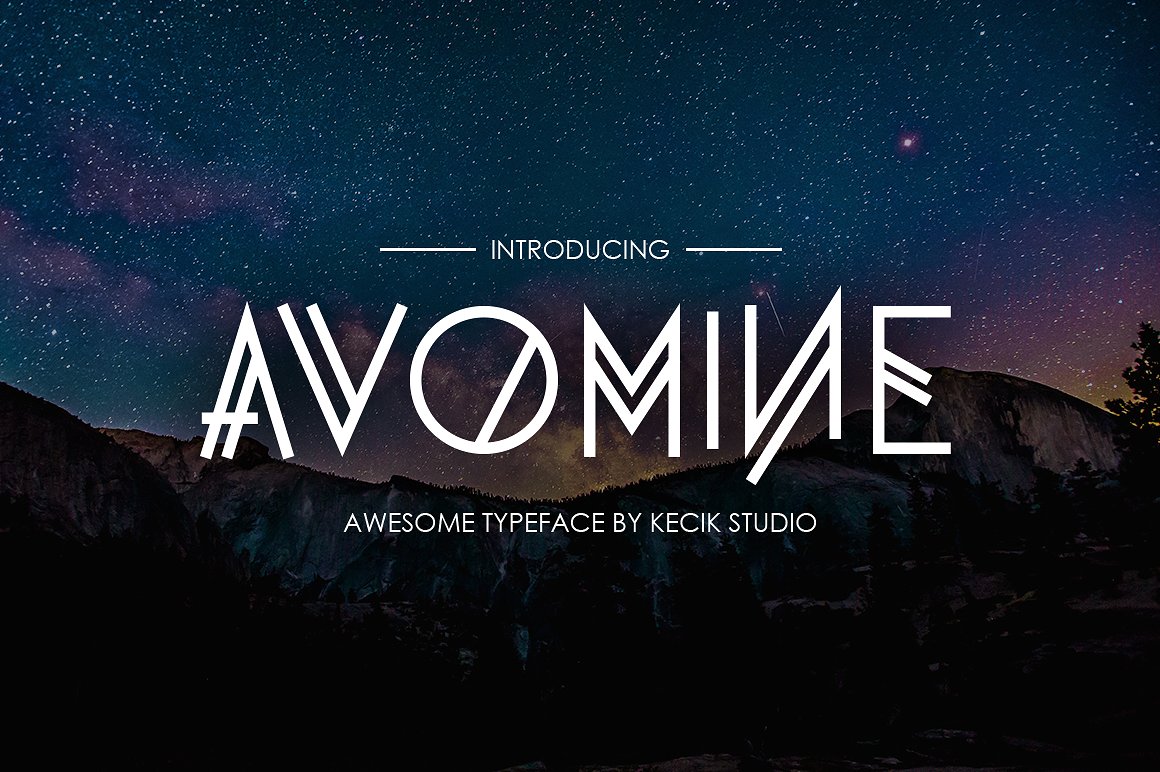 "Avomine" is elegant font that displays a futuristic impression with a clear line and the corners form are sharp and simple. It's suitable for the purposes of posters, branding, t-shirts design, flayer and band.
Avomine comes with Standart and Light Characters, Punctuation & Numerals.
Equinox Typeface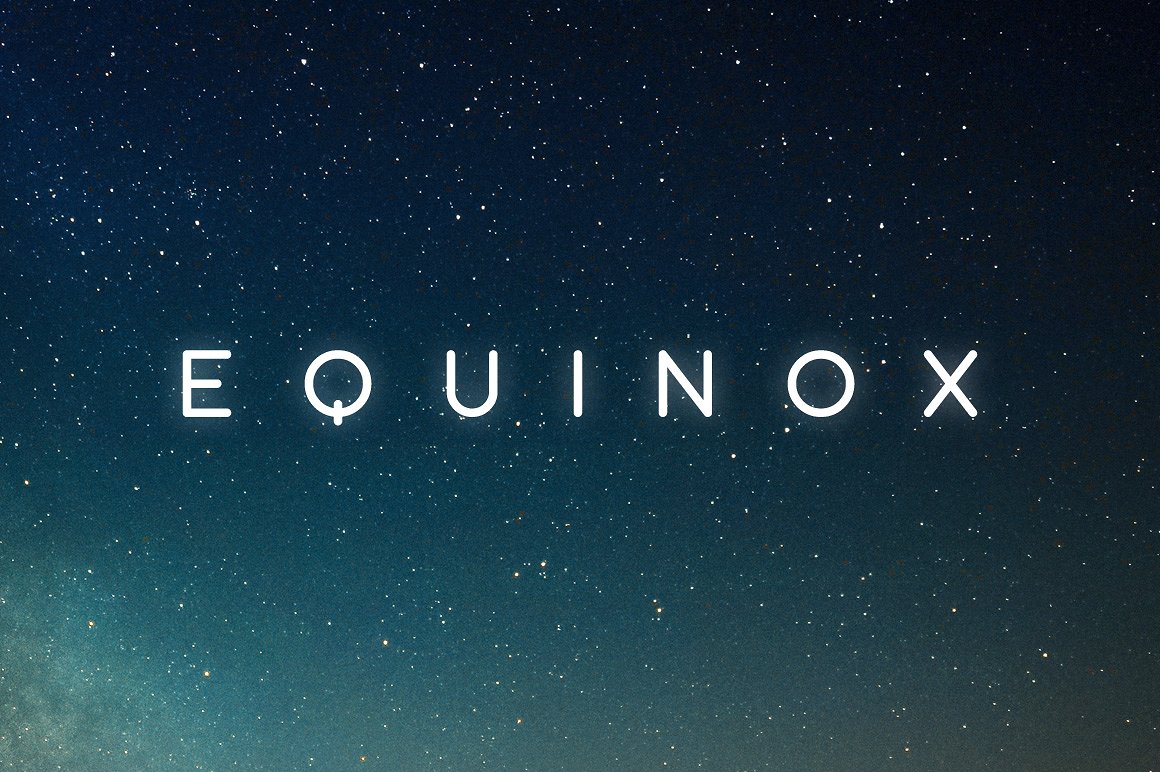 Equinox is a modern, minimal and clean font family with uppercase multilingual letters, numbers, punctuation and alternate letters. It's not as futuristic as my other sci-fi fonts but it's much more versatile and can be used for non sci-fi purposes as well.
Equinox comes in regular and bold weights. Toggle caps lock to use the alternate letters.
Space Weel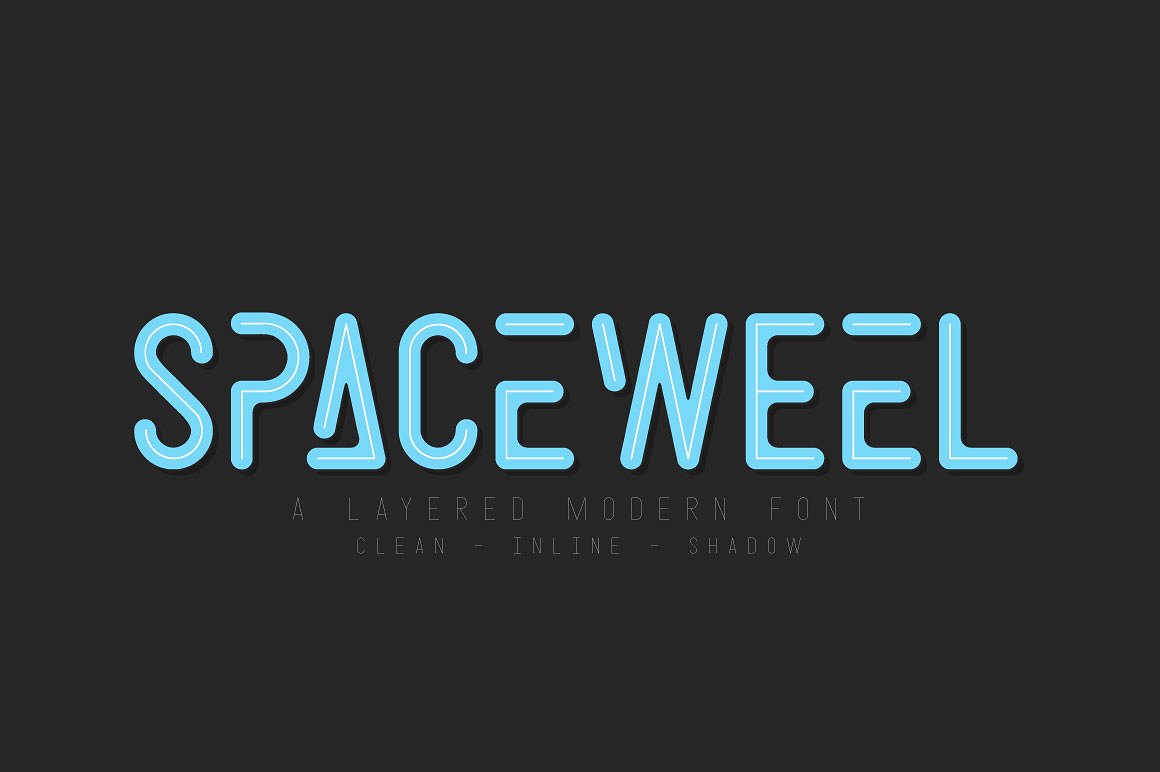 Space Weel is a font inspired from modern, future and space movie. Comes with 3 style, Clean, Inline and Shadow with layered system it's very helpfull to get type design as you need. Have a smooth rounded corner with modern type, suitable and applicable to create any futuristic design, logo, branding, product packaging, invitation, qoutes, t-shirt, label poster etc.