Great presentation is a important when it comes to showing off your design work. Have you ever heard the name Chalkboard Mockup? It is a special as well as original chalk board mockup that not only allows you to display your design lettering but also your contemporary vintage style. You may easily transform or change the background of texture, drawing color and at the same time pick your favorite color chalkboard.
So, today we have gathered the 15+ Best Chalkboard PSD Mockup Templates for your investigation. Take your favorite and transform it via smart object so as you need for your business.
You may also like:
Free Chalkboard Mockup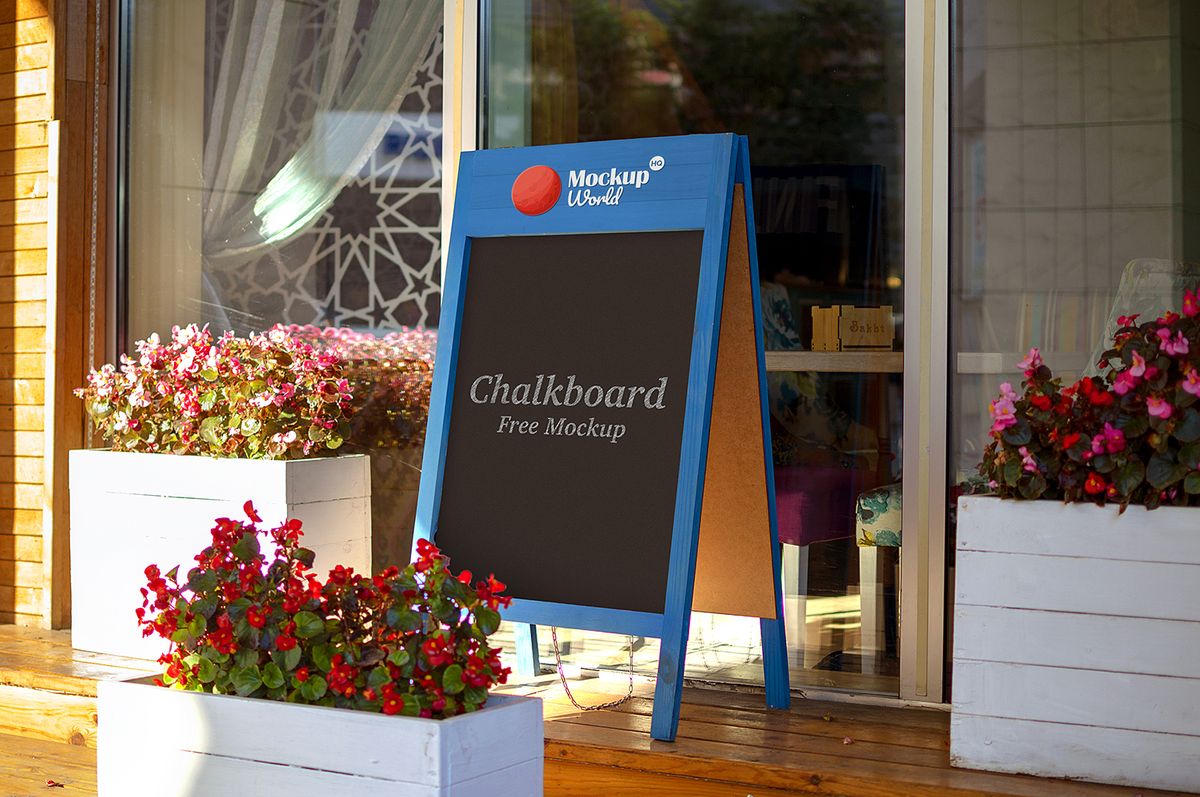 Use the Chalkboard free mockup to showcase your outdoor menu design in a photorealistic style. Add your image to inside the smart object and enjoy your work.
Free Outdoor Advertising Sign Stand Mockup PSD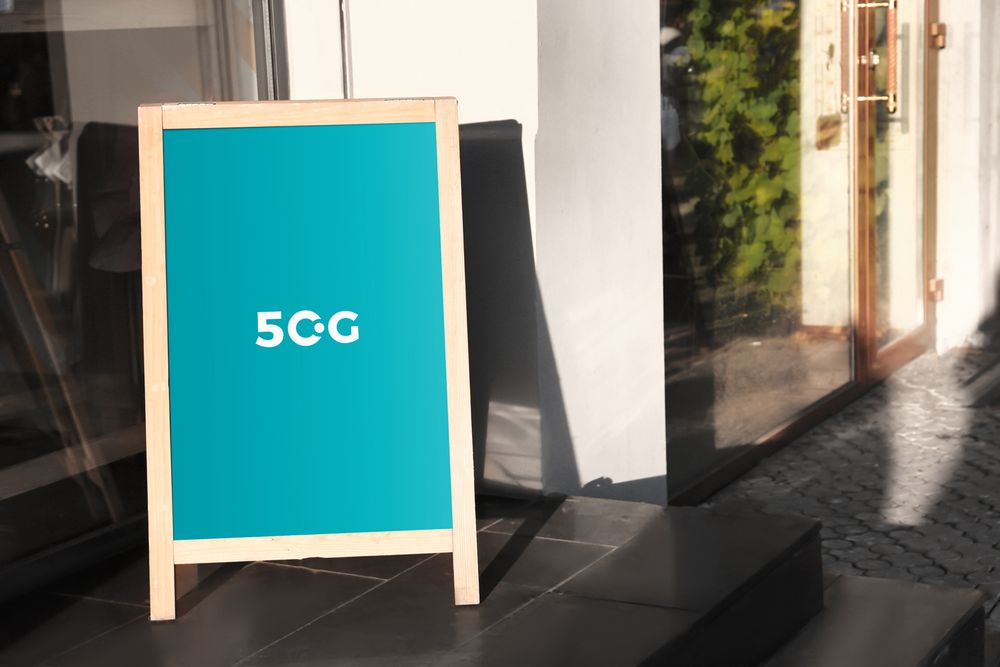 Free Outdoor Advertising Sign Stand Mockup PSD that is the best resource for you to utilize in your campaigns to get massive response from the public. Get awesome presentation via smart-object layer.
Wooden Menu Display Board PSD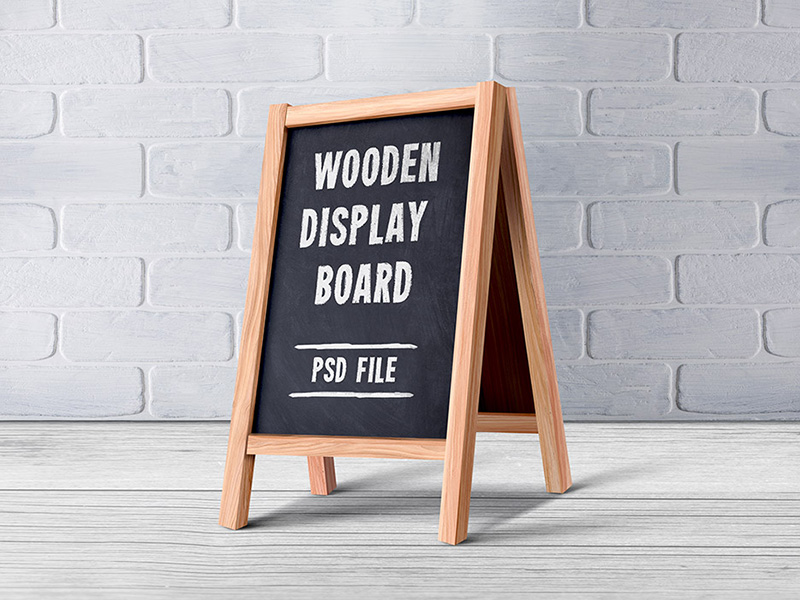 Wooden menu board PSD design to showcase your daily special food menu items for outdoor or indoor purpose. Especially, useful for restaurant and hotel designs, the mockup will let you easily add your own beverages, meals, combos or any typographic text with the help of the smart-object layer within the PSD file.
Free A-Frame Chalkboard Mockup PSD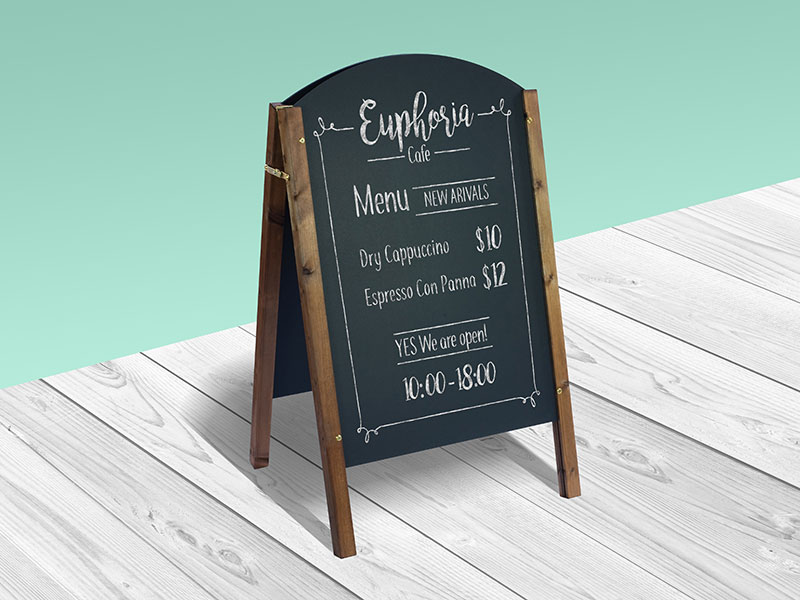 Easily place your typography work on A-Frame through smart object, change the background color or use any custom background as per choice.
Confetti Chalkboard Styled Mockup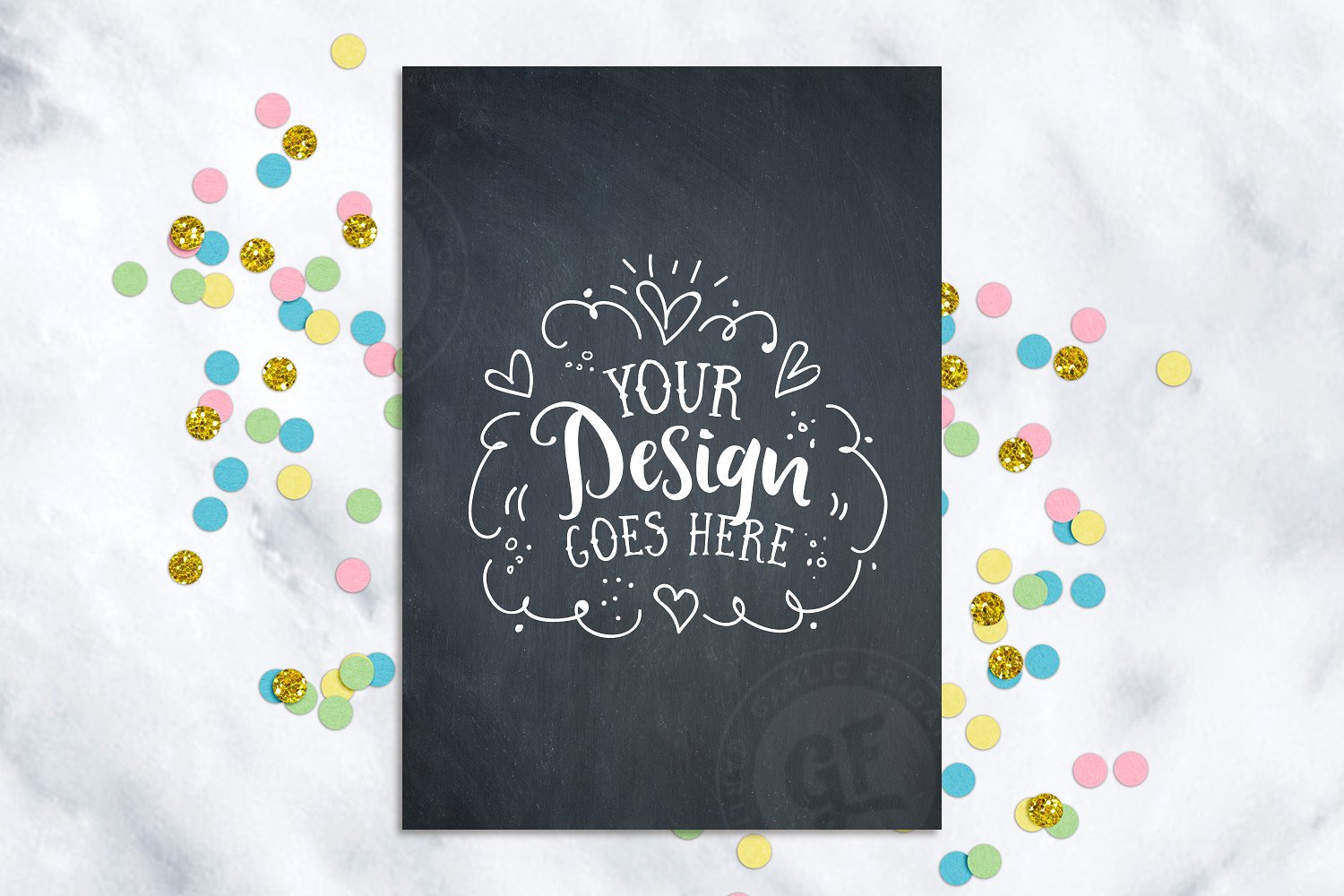 This styled stock image features fun confetti and heaps of copy space on a blank A4 chalkboard, perfect to display your art, craft or message. I like to create images that are simple, but beautiful and can easily be used to showcase your products or message easily. And I LOVE colour so you'll see a lot of it in my digital stock image collections!
Chalkboard Solution PSD Template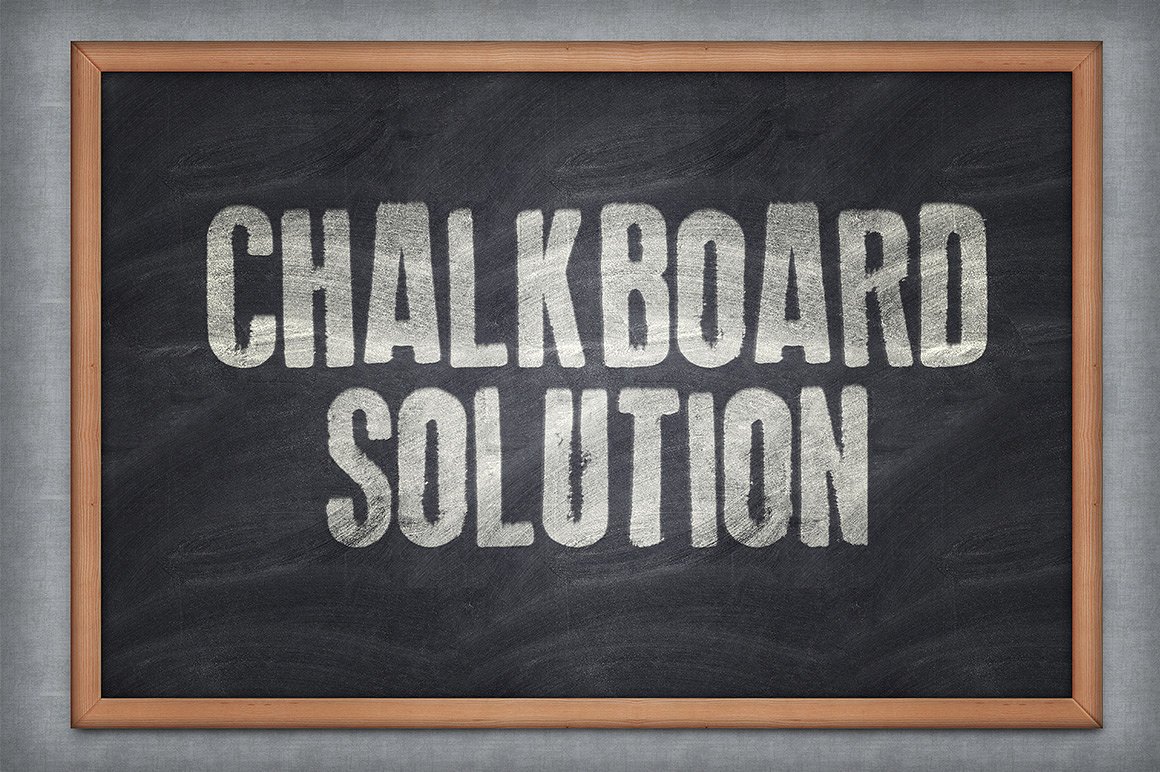 Fully Customizable Chalkboard Genarator for Adobe Photoshop
Signboard Chalkboard Mockups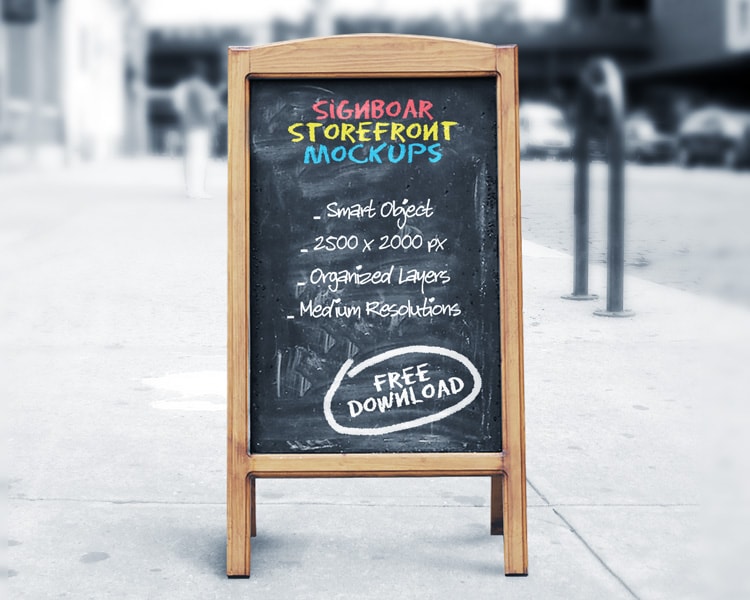 Medium resolution for Signboard Chalkboard Mock-ups menu for your cafe or restaurant. A simple mockup set contains four different type of boards, which you can easily edit and customize. Download now for free.
Coffee Chalkboard Mockups
Chalkboard Sign Mockup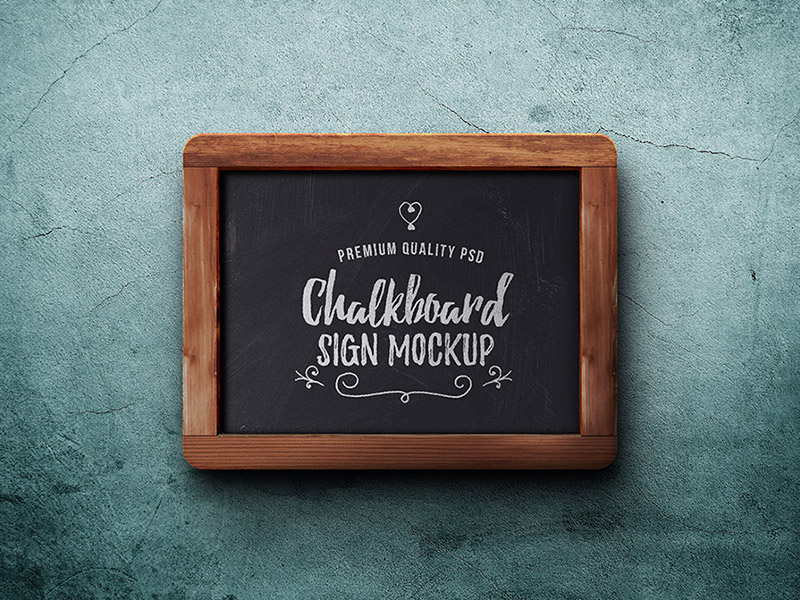 A chalkboard sign PSD mockup to creatively display your logo or typographic signs. You can easily change the logo, chalkboard texture, and background to your need.
Signs, Facades & Chalkboards Mockups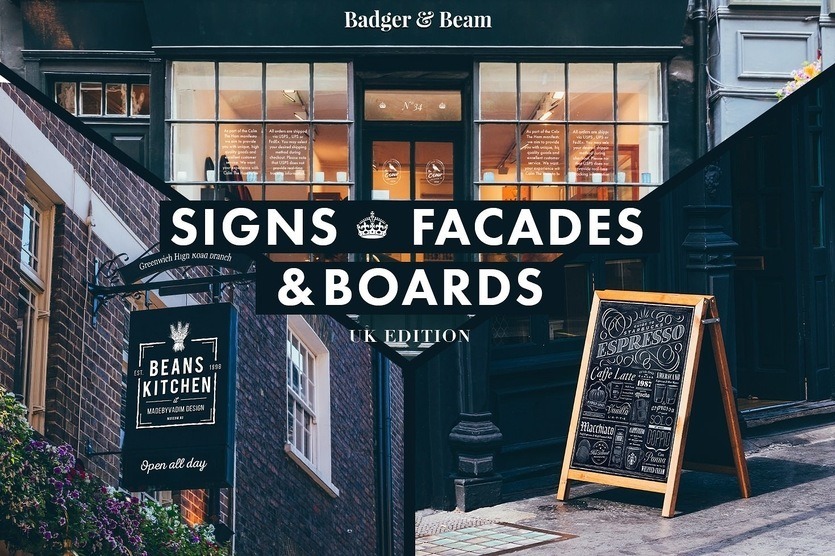 A new huge addition to a collection of signs hanging of the wall, shops facades and sandwich boards signs (UK edition). Make your design presentation stand out from the crowd. Test you design on real shops facades and signs or A boards with big variety to choose from as well as a many places to attached your design.
Chalkboard PSD Mockup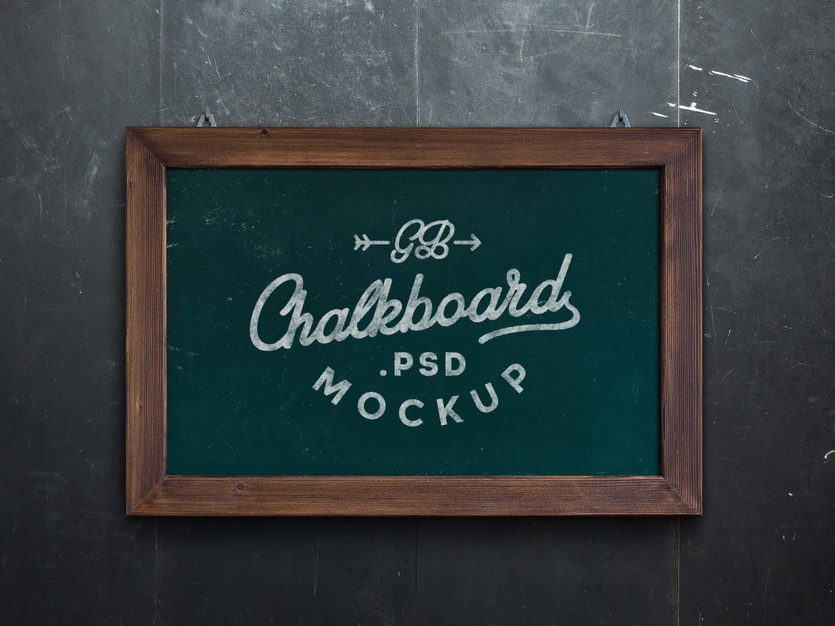 Original chalkboard mock-up that allows you to display your lettering design in a modern vintage style. You may change the background texture, drawing color and pick between using a green or black chalkboard.
A-Frame Chalkboard Menu Mockup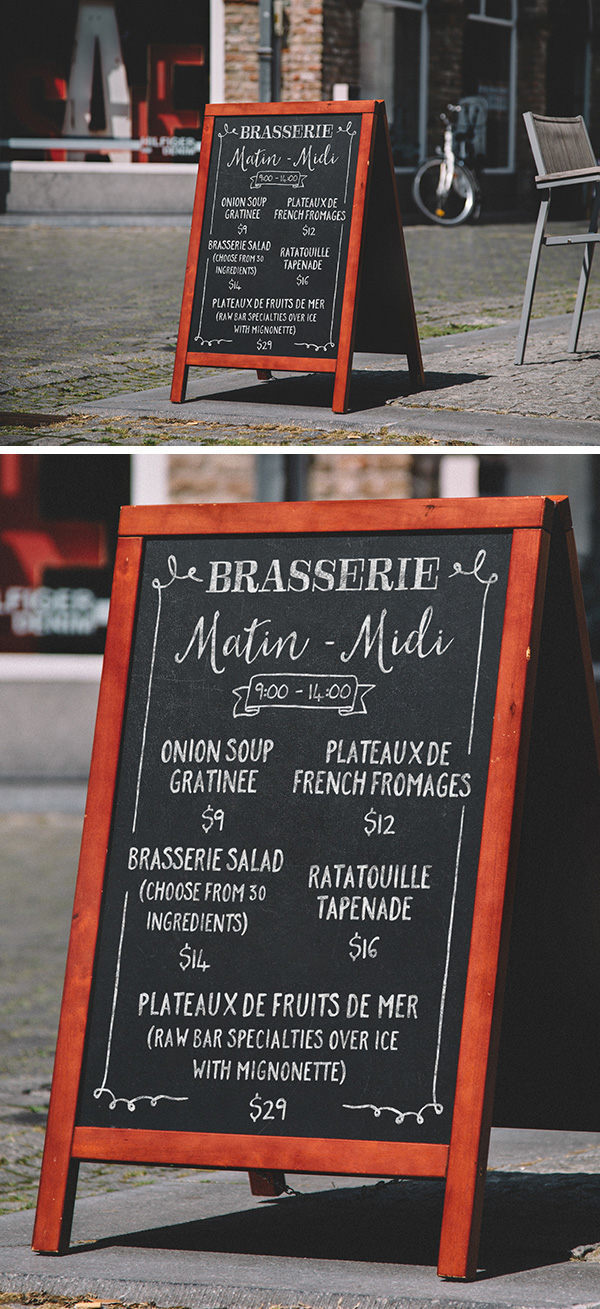 Create a realistic chalkboard menu or message for your establishment in just minutes with this high-resolution mock-up. The PSD file includes a smart object so you can easily display your text and design on the chalkboard.
Free Wooden Frame Chalkboard Mockup PSD for Lettering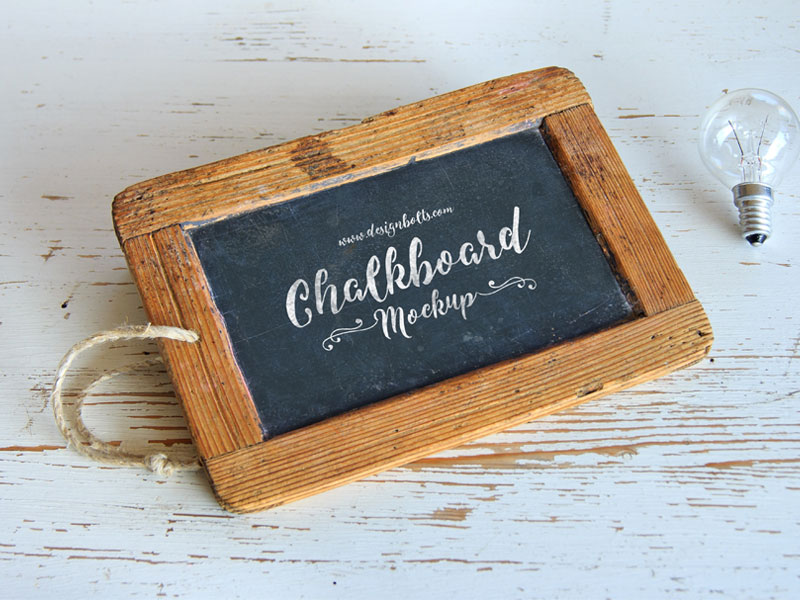 Another beautiful mockup for today's freebie submission. A wooden framed chalkboard mockup to place lettering design or typography and present it in a unique style.
Free Roadside Chalkboard Mockup PSD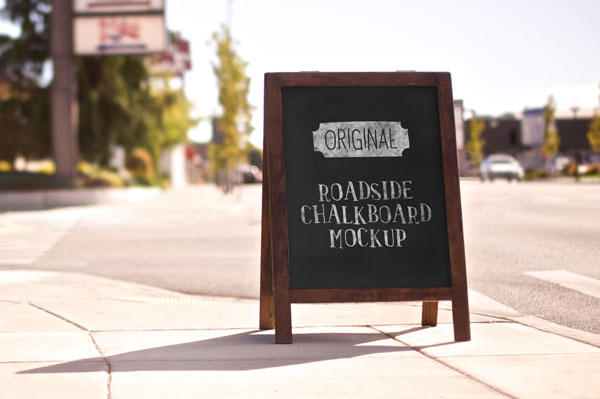 Roadside chalkboard can be used to display menu, offers, daily discounts, opening time, closing time, event based sale, new product launch and you can also use it as a direction sign to indicate towards the store.
Free Chalkboard Mockup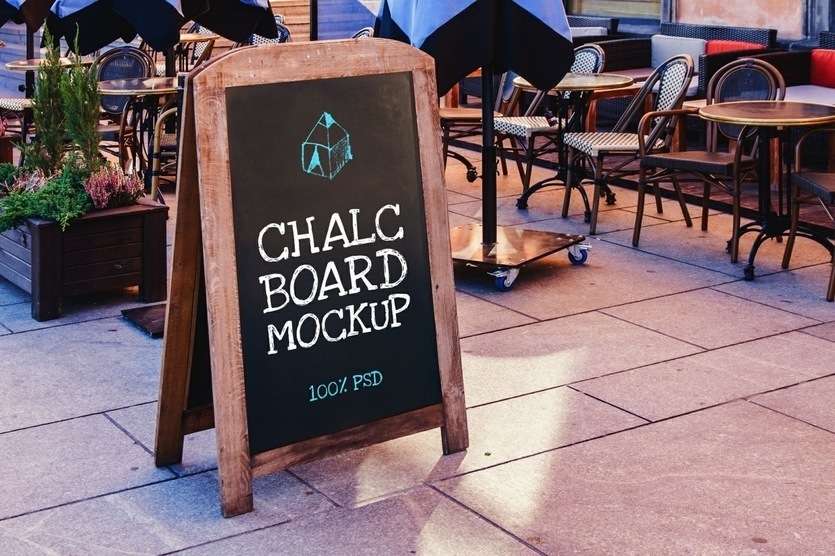 Chalc board mockup for cafe, restaurant or any event as handwritten text, menu, slogan, direction, drawing etc. Simply repleace your own design inside the PSD file and you're good to go in just few seconds!
Chalkboard Lettering Mockups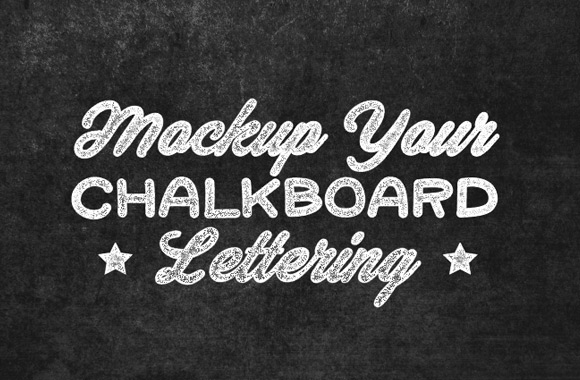 This resource includes 3 high resolution PSD files that allow you to copy and paste your artwork, via Smart Layers, to give your art a gritty "chalkboard" look. These files are quick and easy to use.
Wooden Chalkboard Stand Mockup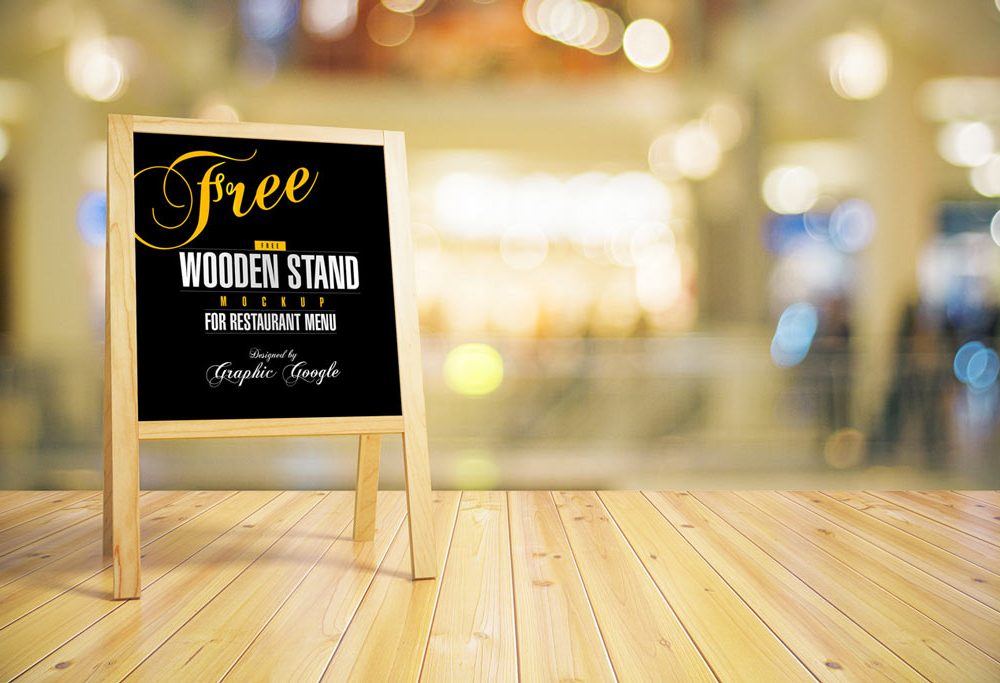 A 2550 × 1700 px sized mockup of a wooden stand (perfect for restaurant menus). Layered PSD with smart object.
Folding Chalkboard Mockup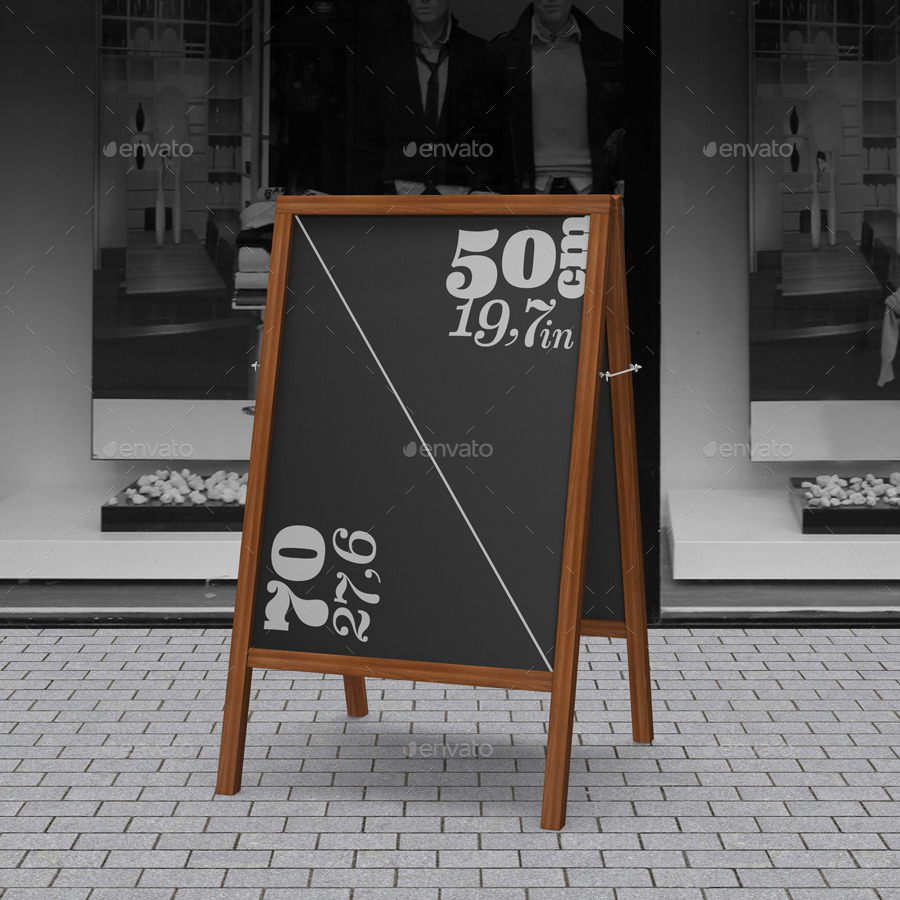 165 Signs & Facades Collection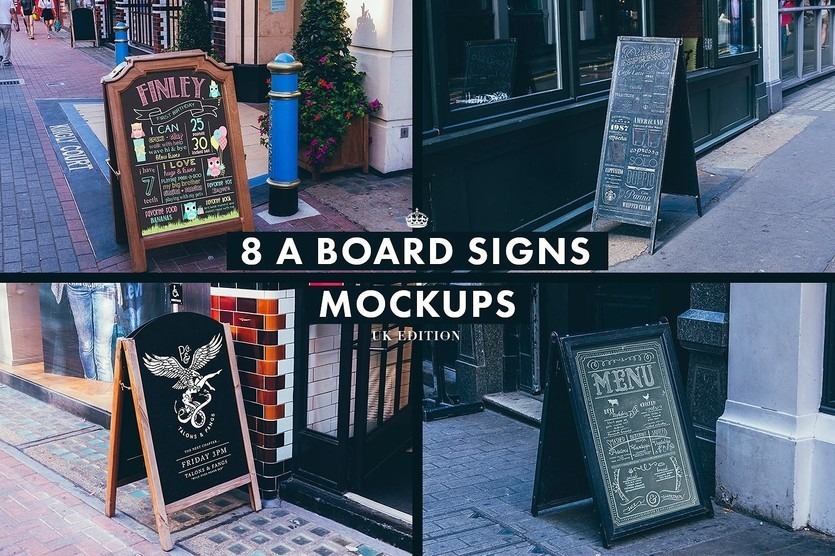 Make your design presentation stand out from the crowd. Test you design on real shops facades & signs with big variety to choose from, as well as a many places to insert your design to in the mockups.