Antique fonts are usually used in various old-fashioned designs that require special attention and express a certain mood and nostalgia. These are not fonts that can be used in any situation, let's say sans serif or serif fonts, which we use almost everywhere. Here is something else entirely.
These antique fonts were created by professional designers and are of the highest quality whether they are free or premium fonts. we have carefully selected them for you and put them in this collection below. We hope that this list will be useful for you and you can choose your favorite font from it to download. Keep a good mood and enjoy.

You may also like:
Amerta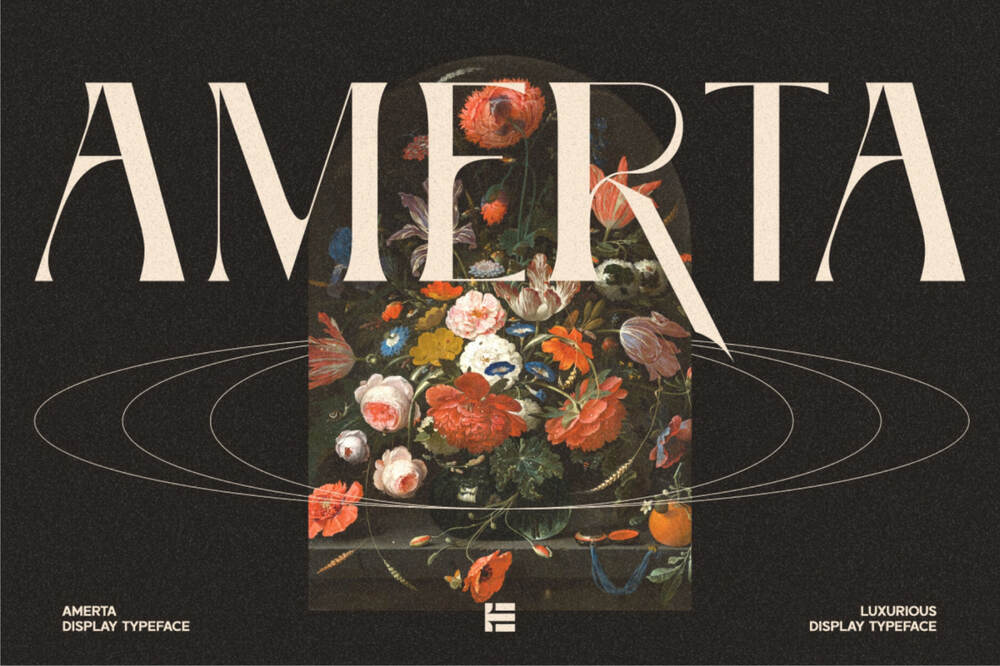 It is a versatile, classic and unique serif font. It has a unique style with stylistic, alternates, ligatures and supports multilingual languages. Best to create unique and beautiful logotypes and for any graphics that require a bold look with a elegant flair.
Antique Trove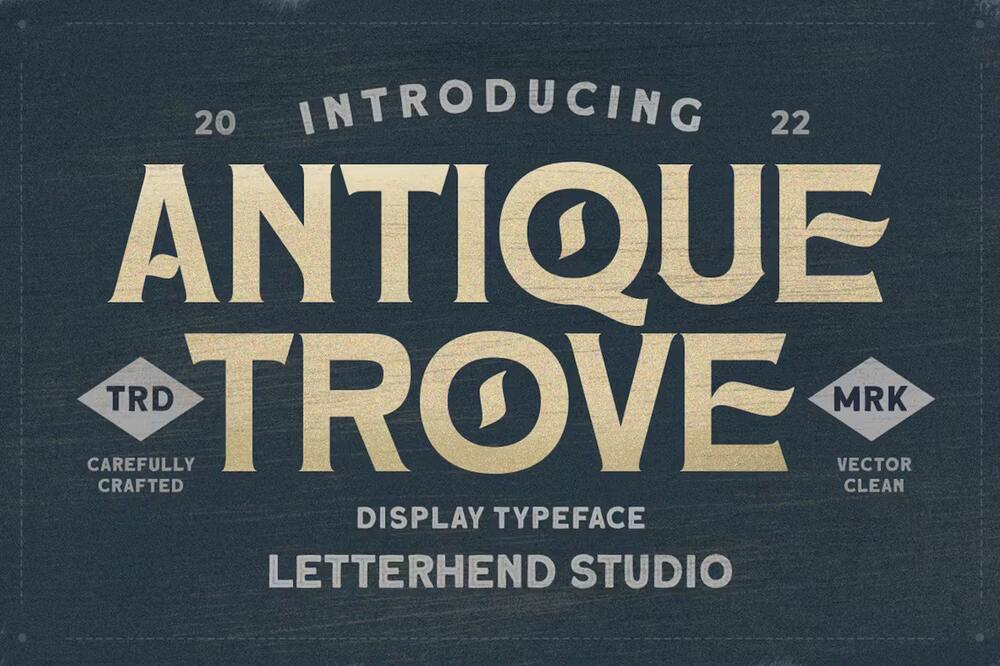 It is a classic display font features lovercase and upercase, numbers and punctuation, multilingual and ligatures. Perfect for invitations, labels, logos, magazines, books, greeting / wedding cards, packaging, fashion and more.
The Antique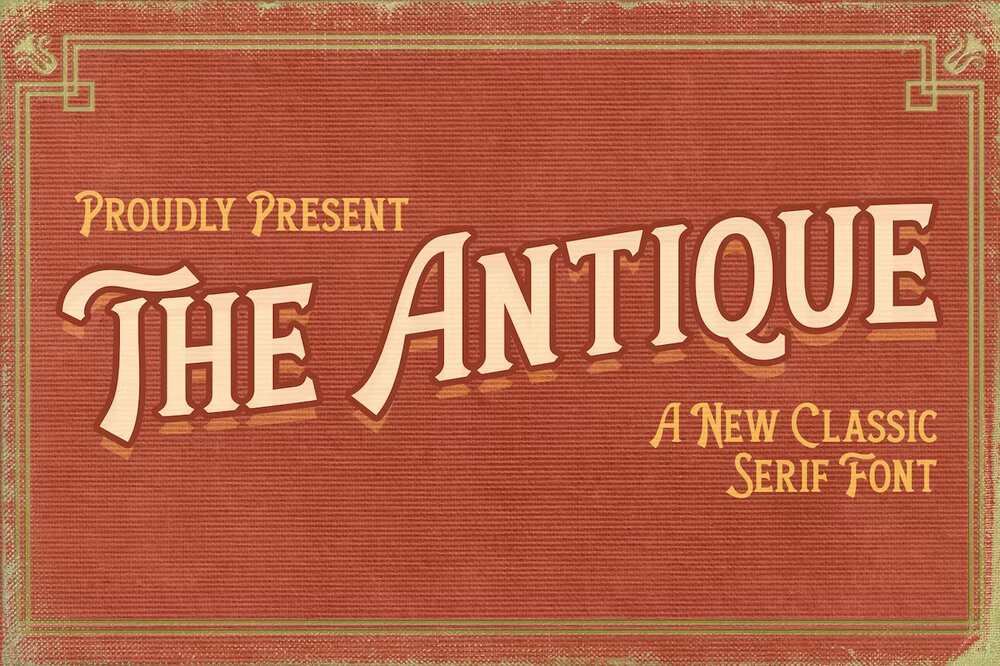 A vintage serif is a inspired by classic fonts has a standard glyphs and is multilingual. Ideal for social media posts, crafts, product packaging, product designs, labels, branding projects, logos and etc.
Antiqueline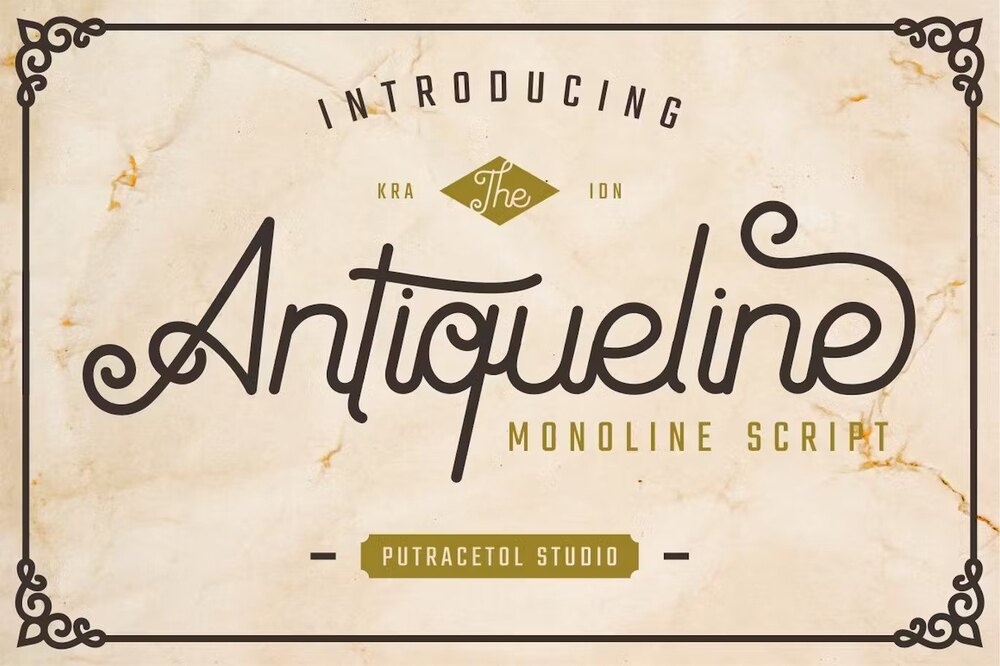 It is a unique monoline typeface, features lovercase and upercase, numbers, punctuation and symbol, multilingual and ligatures. Best for an awesome logos, branding, letterhead, invitations, quotes, print cards, clothing brands and much more.
Arquitec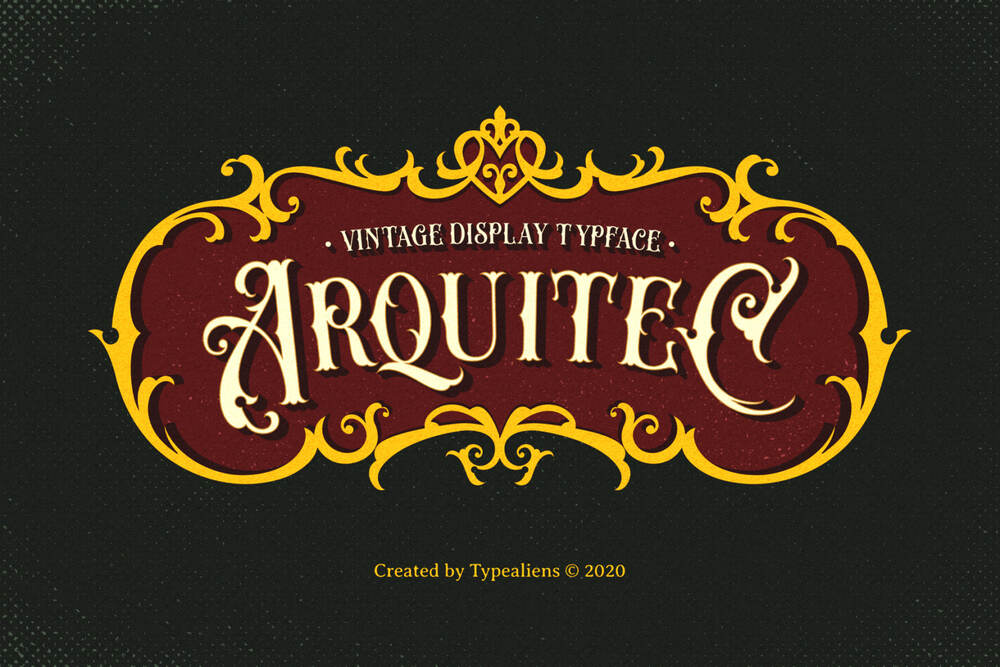 It is a serif font with vintage and decorative styles. Support multilingual characters. Suitable for designing vintage logotypes, vintage badge designs, packaging, liquor label designs and much more.
Antique / Free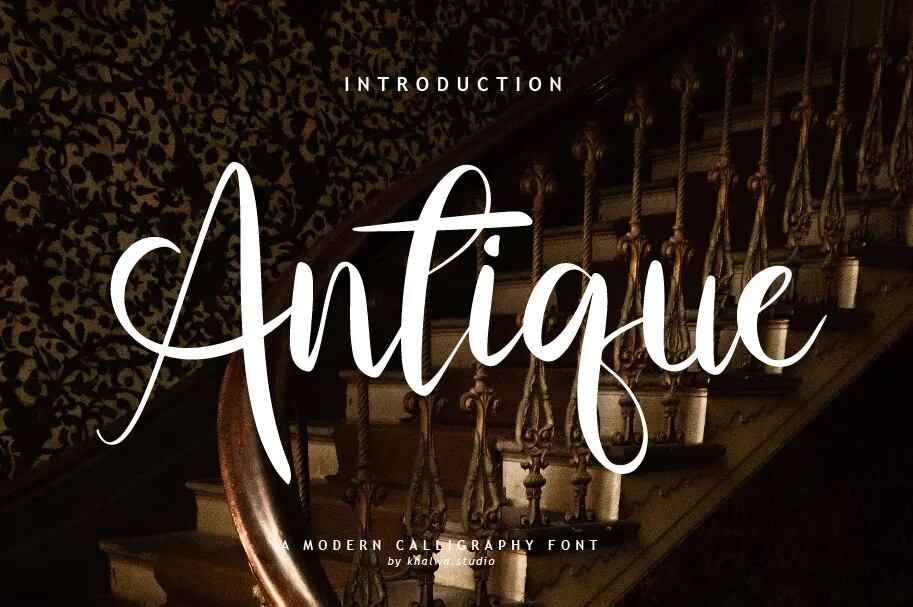 It is a timeless handwritten calligraphy font. The best choice for creating eye catching logos, branding and quotes. Free for personal use only.
PM Tarot Antique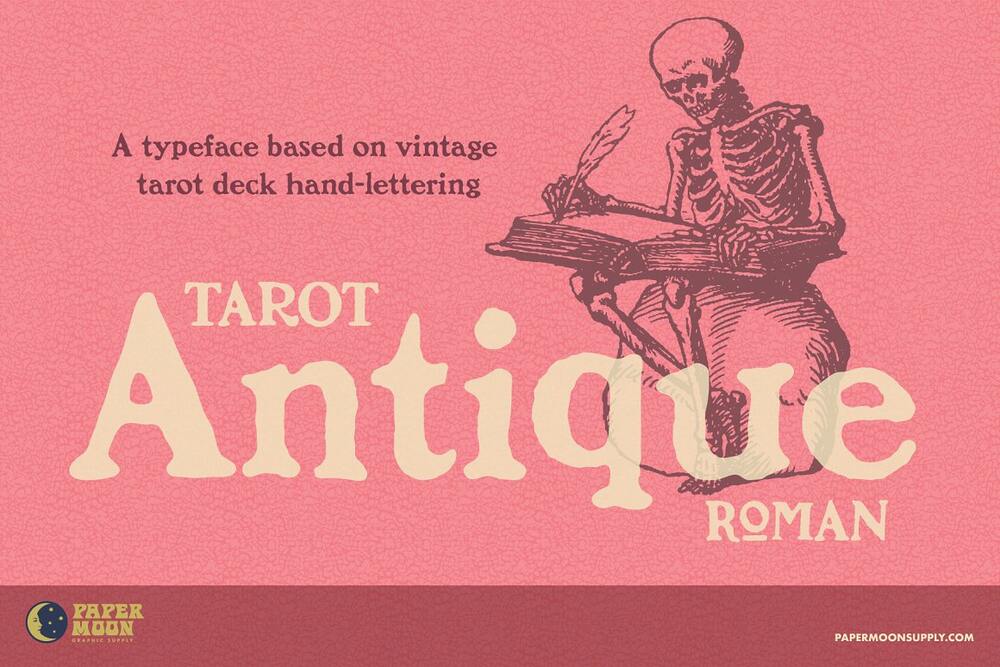 A 5 unique typefaces with many style variations. Full character set and multilingual support. Ideal for logos, packaging, posters, covers and much more.
Hand-Lettered Rustic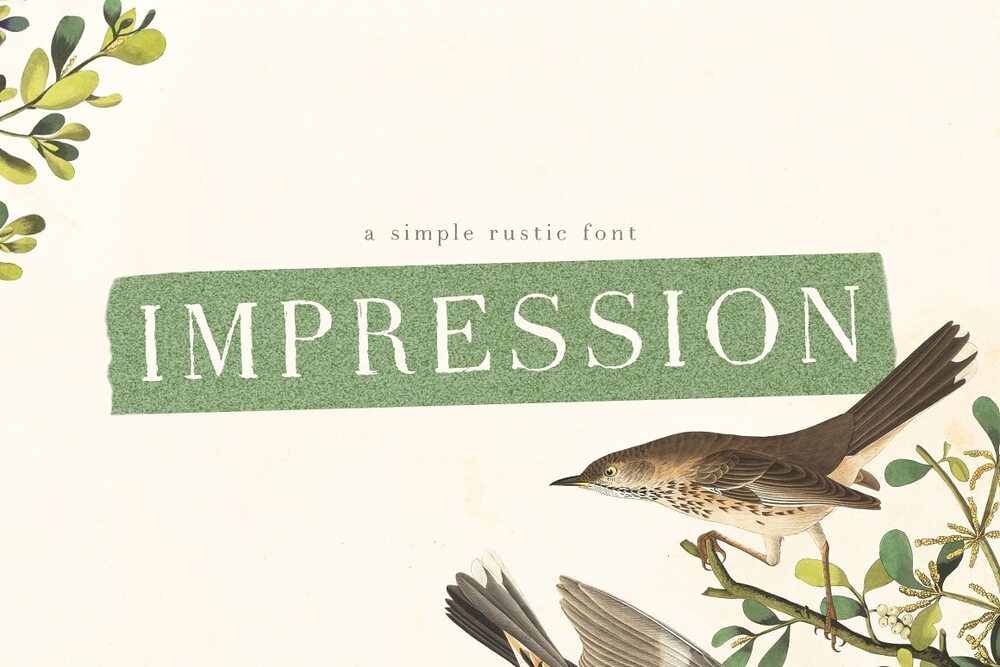 A simple and cute rustic font for your designs such as display, print cards, posters, covers, logos and much more. A multilingual support.
Reborn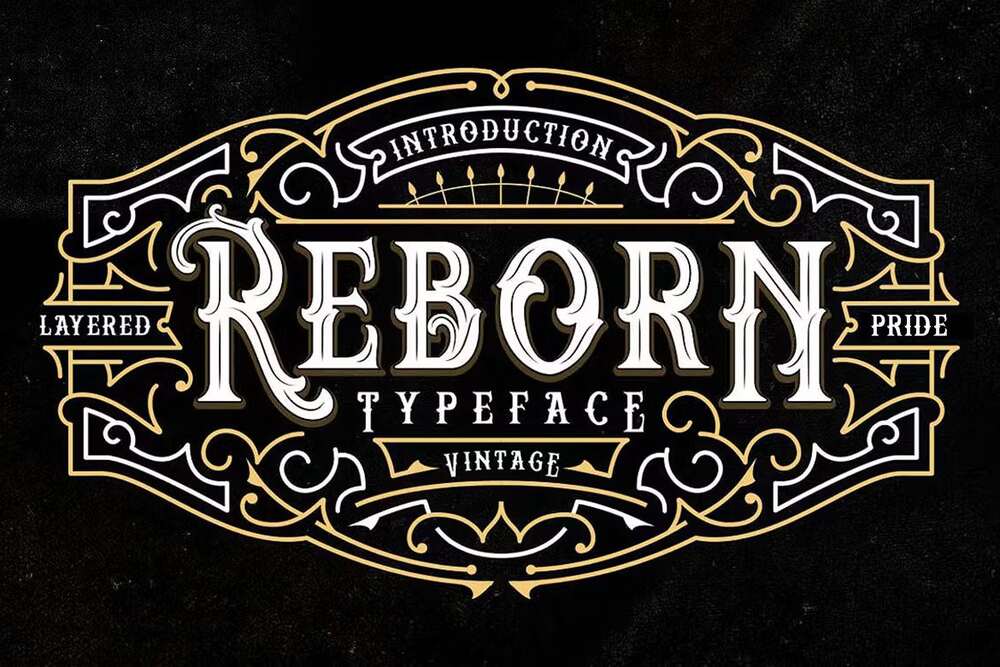 A vintage classic display typeface a multi-layered type family with awesome ornament. Inspired by antique, mix victorian and art deco period with decorative shapes. Ideal for display purposes.
Blinds Audience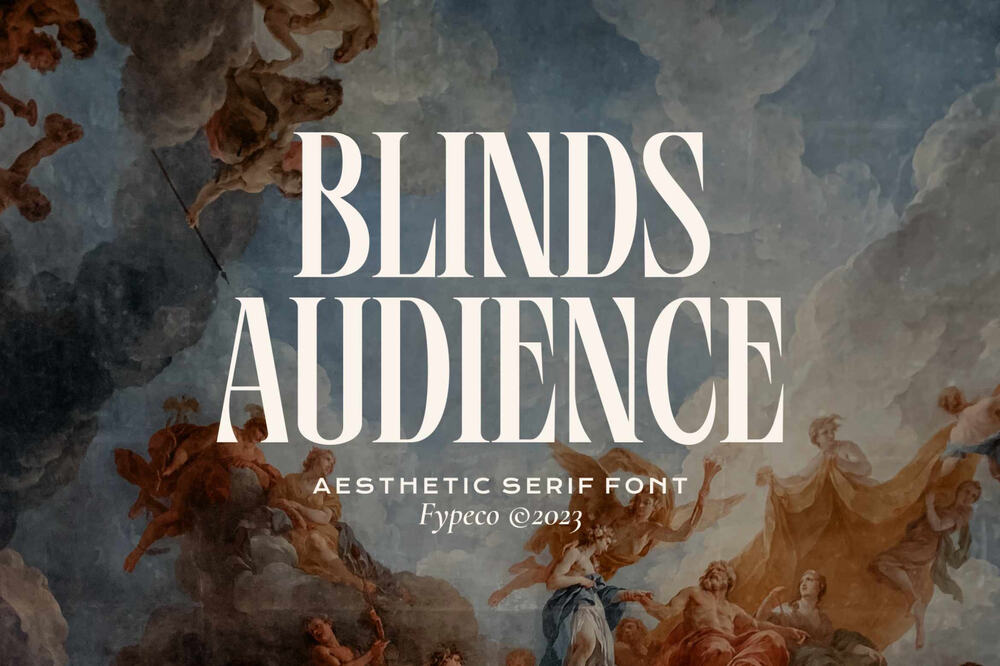 It is aesthetic serif font with modern look. Perfectly to be applied to the other various typography forms such as magazines, books, greeting cards, packaging, fashion and etc.
Roxie Rossa / Free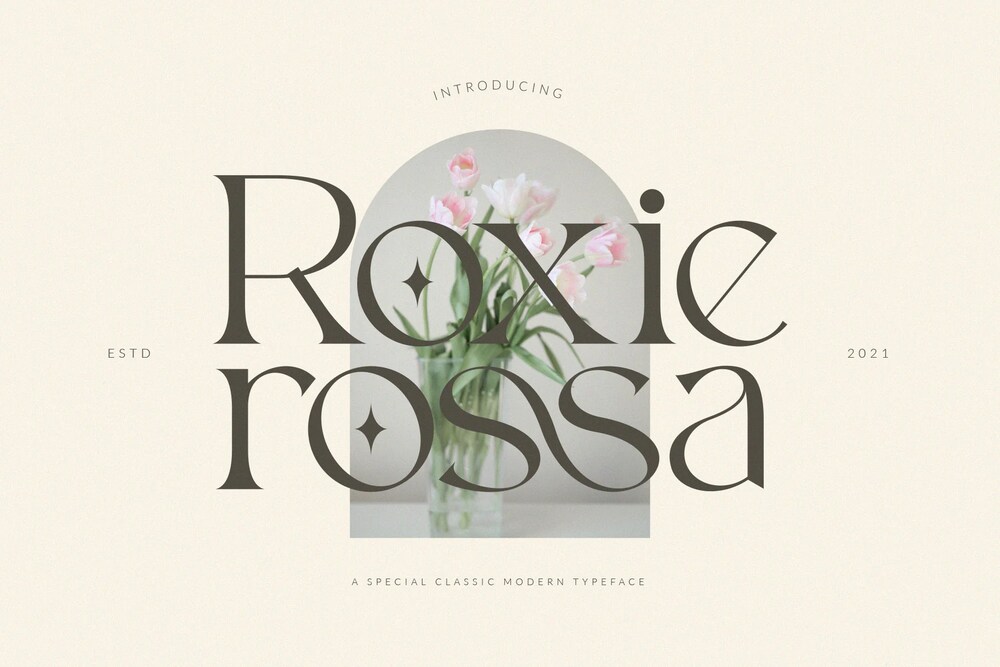 It is a free modern and elegant ligature font that's perfect for logos, editorial designs, social media content, product packaging and much more.
Antique Cable / Free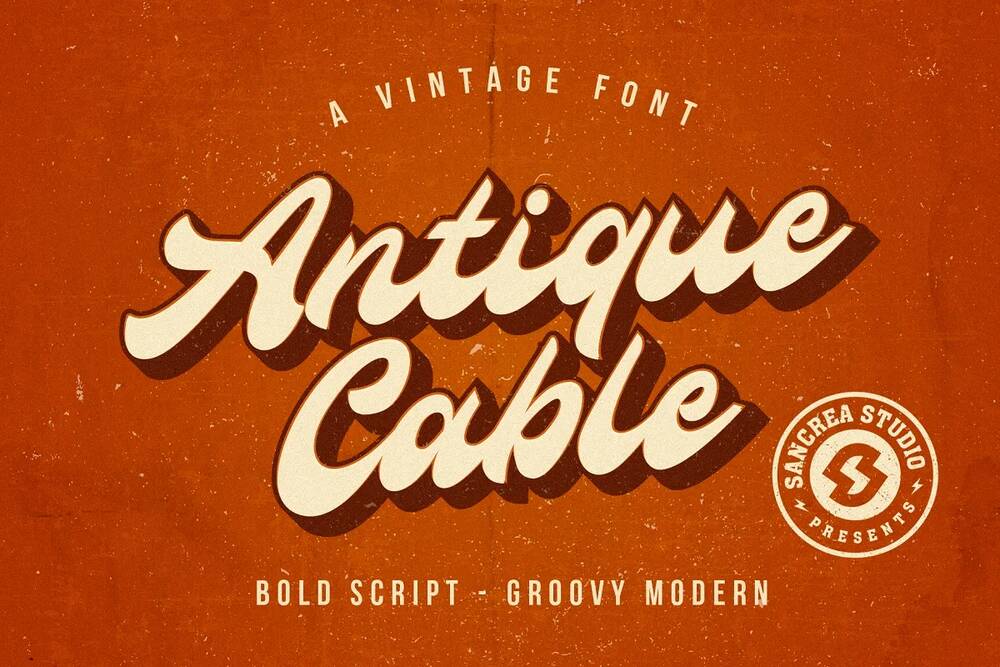 It is a flowing bold script font, delivering an incredible vintage aesthetic. Ideal for logos, wedding designs, social media posts, advertisements, product packaging and more. Free for personal use only.
Dexterous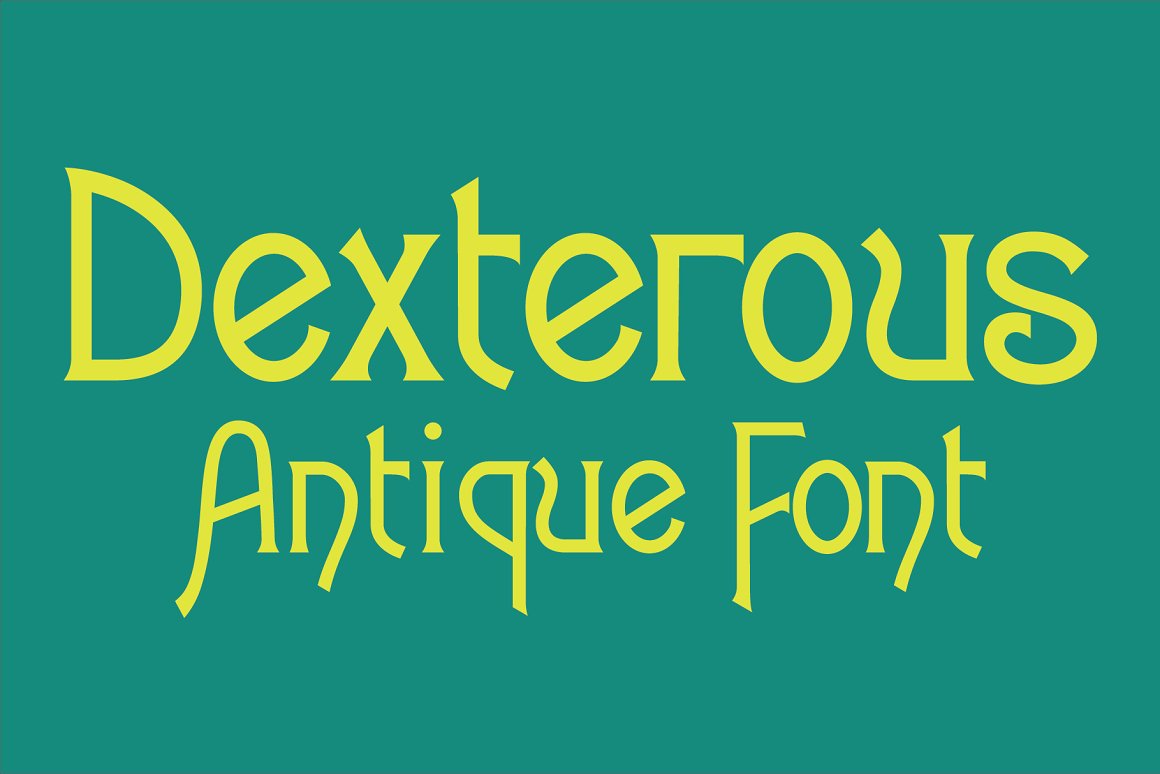 It is an interpretation of an antique typeface includes upper and lowercase alphabets with alternate characters, numbers, punctuation, accented characters, symbols, and miscellaneous characters. Best for invitations, posters, flyers, covers, logos and etc.
Antique Hunter / Free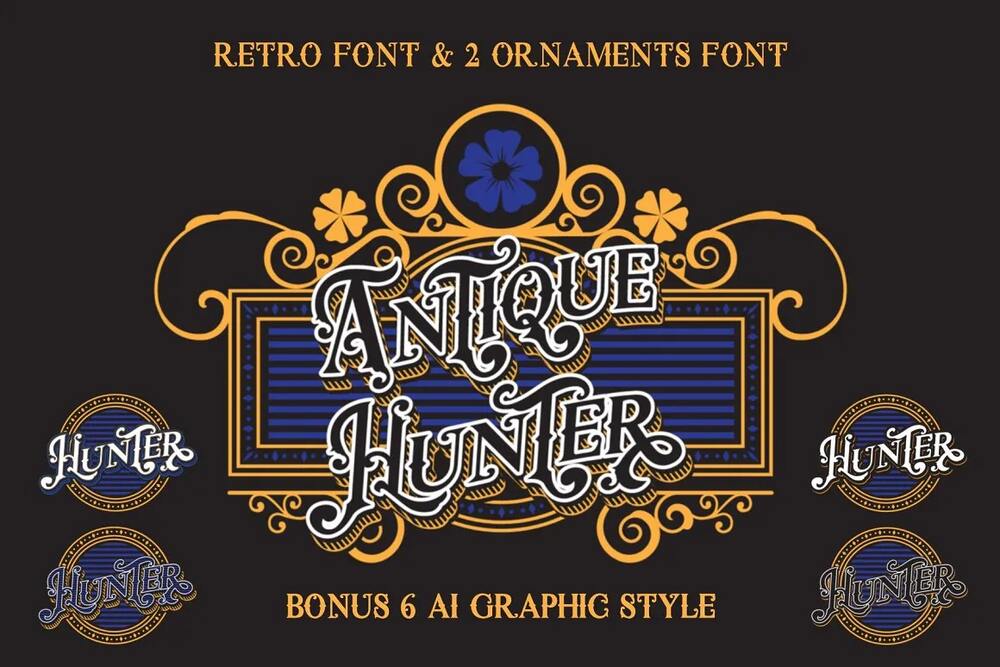 It is a vintage display font created with the touch of nostalgic feel. The font comes with unique uppercase letters, accented characters, swash, stylistic alternates, stylistic set to give your designs an antique and elegant look. Ideal for posters, vintage wedding cards, invitations and etc.
Roseva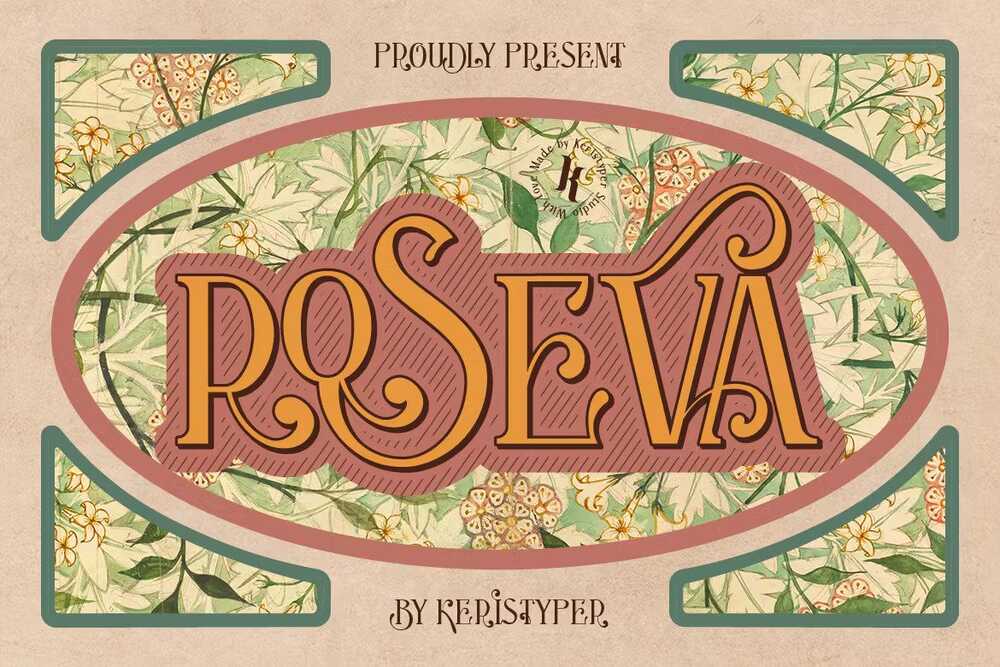 This forn was inspired by the France art decade between art nouveau to art deco. Good going for logo design, social media, movie titles, book titles, short text even long text letters and much more.
Serath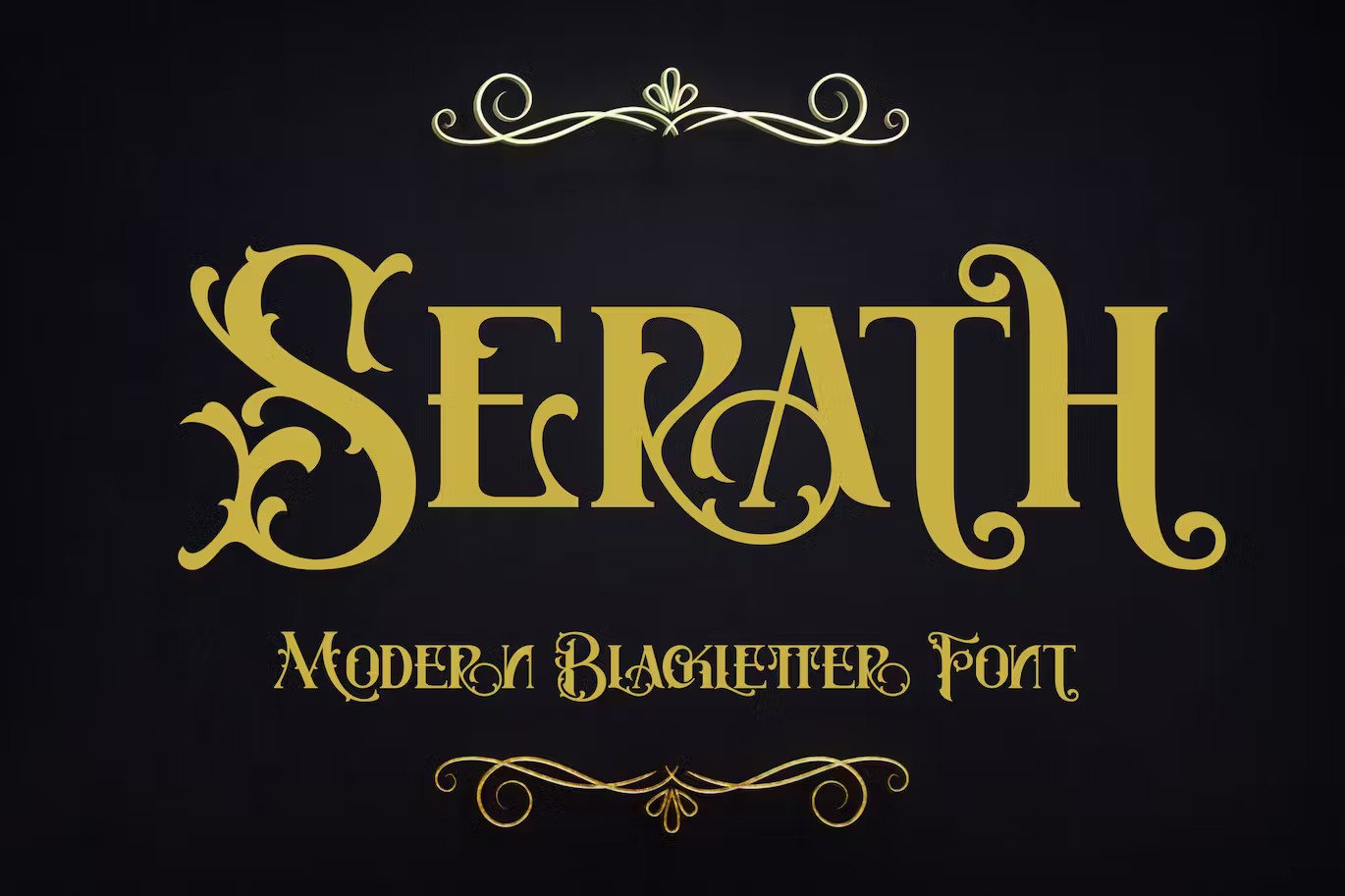 A remarkable blackletter font that exudes power and elegance. Unlock its full potential with its PUA encoding, granting you easy access to a wide array of glyphs and swashes. Incorporate into your projects, and prepare to be amazed by the remarkable results it delivers.
Wedusa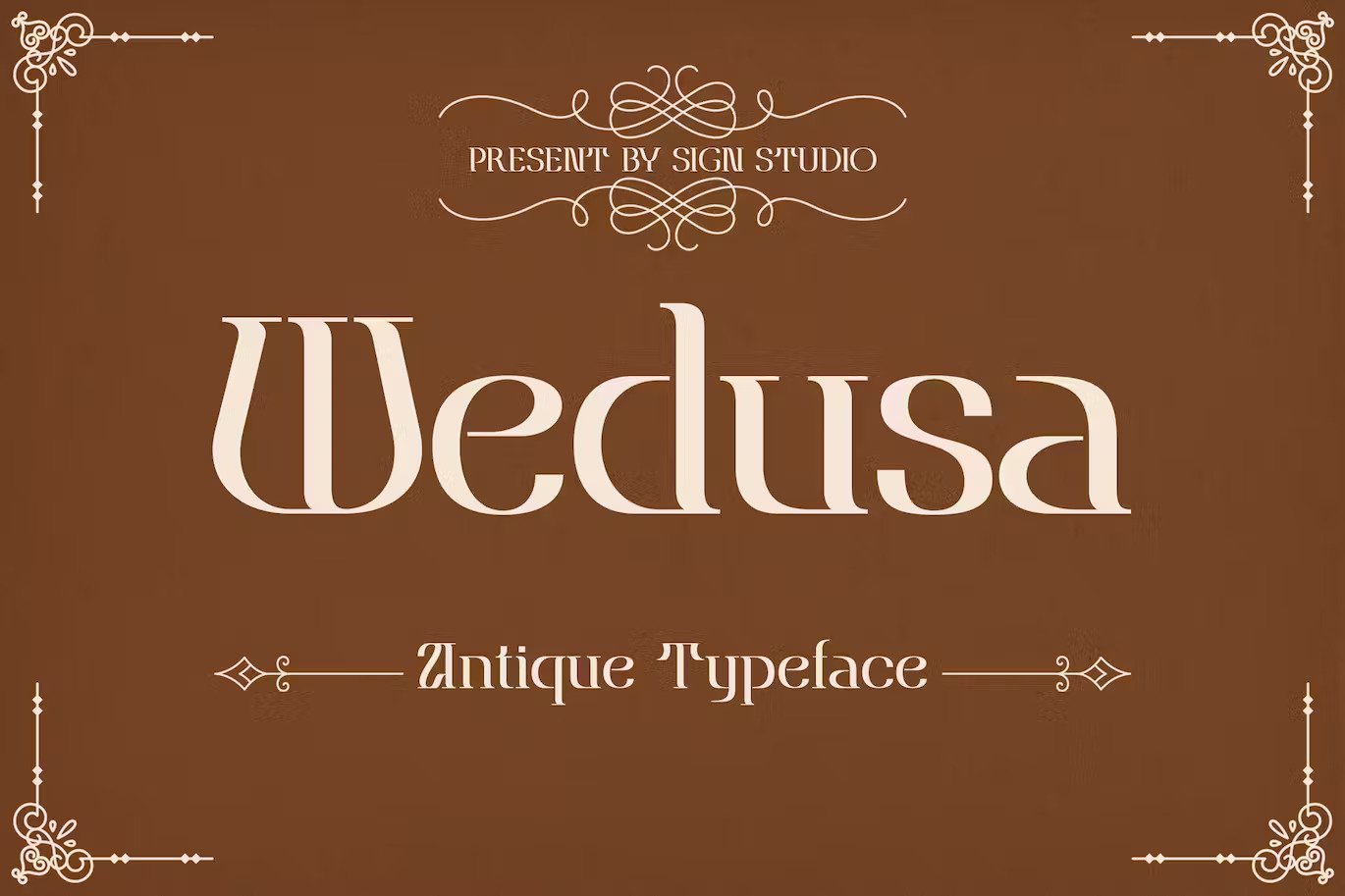 With an antique typeface offers the impression of a classic and elegant design. Support about 35 languages. Will be a versatile font because writing text using it is also easy to read.
Anitqena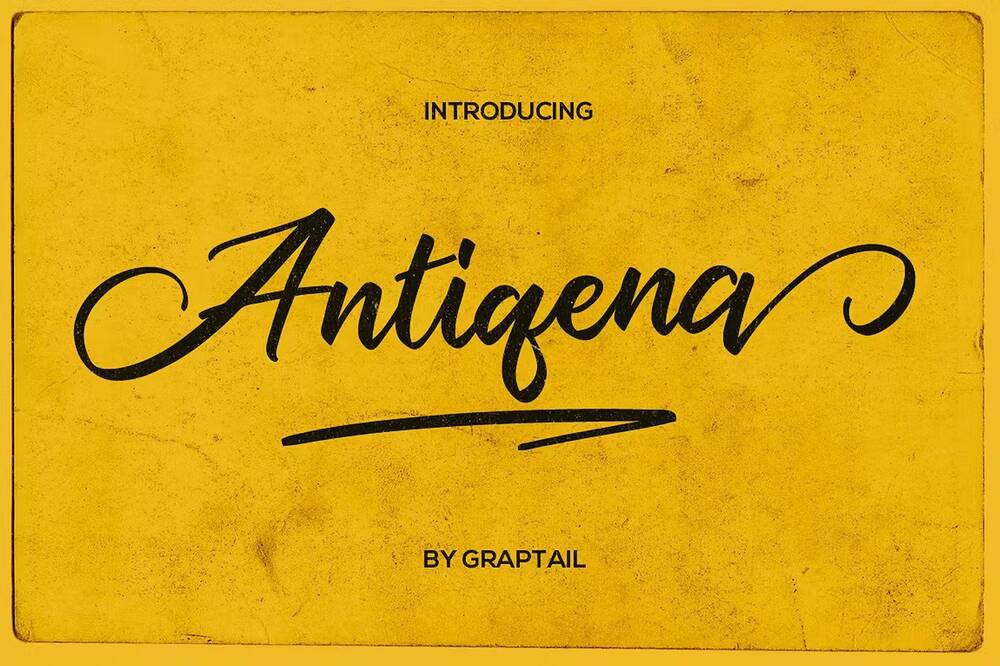 It is a font with beautiful signature theme with charming curves. Comes with alternate lowercase letters, a alternate uppercase letters as well as a set of double letter ligatures. Ideal for invitations, greeting cards, vintage designs and much more.
Caslon Antique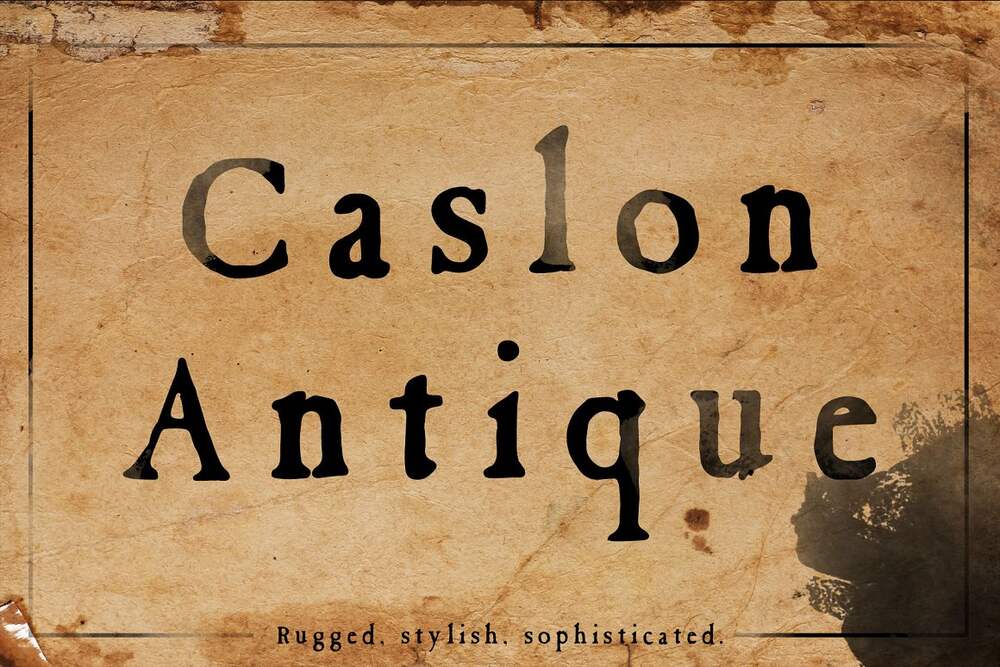 A rugged anitique font for old style designs. It's slight imperfections make it perfect for bringing that old, heritage vibe that's so popular right now.
Bodywork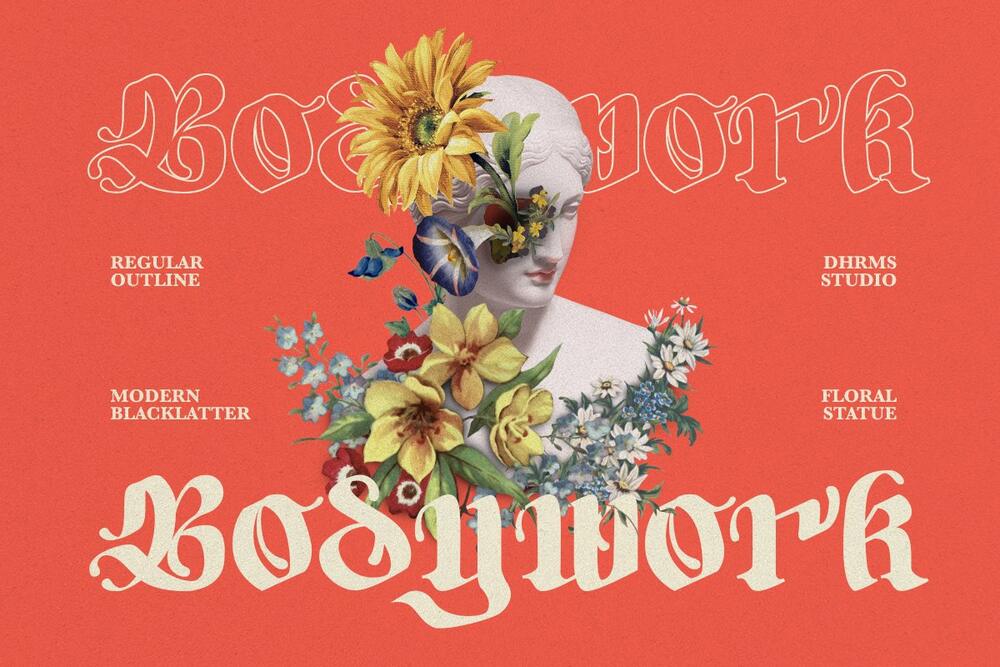 A black letter font in a groovy modern style. This font is equipped with several OpenType features such as ligatures, alternative character / stylistic sets, and multi-language support. Ideal for old antique designs.
Maldivine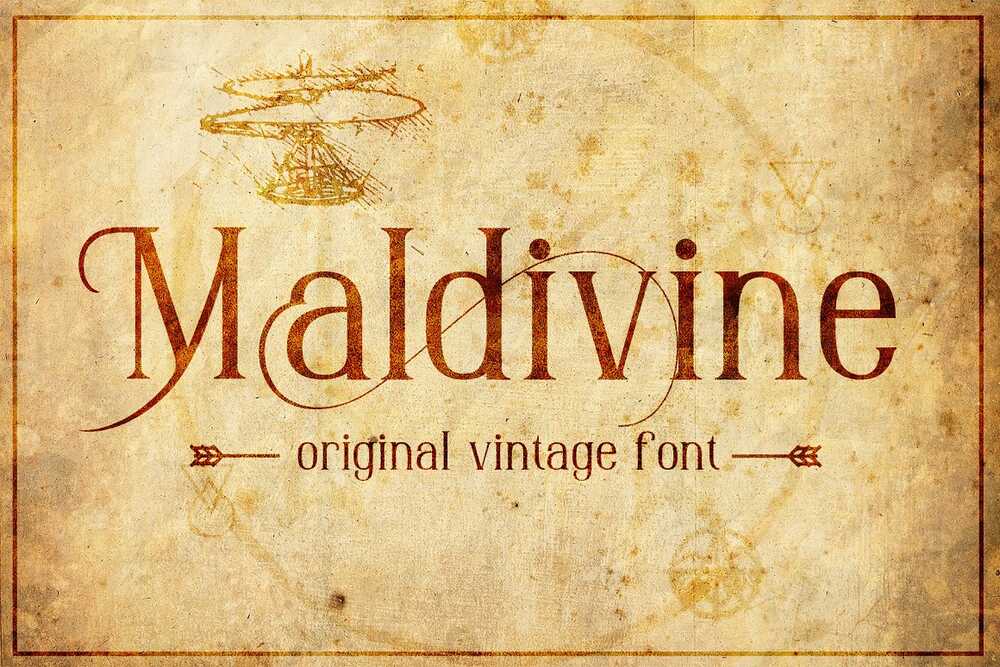 This typeface was inspired by the movie poster design. It has 210 character set is very good looking in logos, labels, t-shirt prints, product packaging, invitations, advertising and others.