The importance of visual content creation for social media can no longer be denied or understated. Having strong visual content on your social media helps attract people to like, comment, follow, and eventually buy from you.
For instance, posts containing images get more comments and likes, and tweets with visual content get three times the engagement. Furthermore, visuals can make a stronger impression because people are 65 percent more likely to remember information that includes an image.

Today, social media is being used by artists and businesses to get closer to their existing and prospective customers regardless of their geographic location. Being available on social media enables them to demonstrate themselves with more frequency, freedom, and warmth, eventually showcasing their products and generating sales.
Based on the social selling index (SSI) in 2017, 78% of social sellers generate sales in more significant quantities than peers who are not using social media. This shows that the customers are ready to engage and willing to buy.
Given this current reality, what tactics can you use to create an atmosphere of excitement around your artwork and get more engagement? Here are eight things you can try on your next campaign:
1. Incorporate Media Illustration Ideas to Get More Engagement
You have to create great visual content on your social media. But these visuals are only as good as the social media strategy you have in place that supports them. Your creativity may be following top-notch practices, but without narrative, purpose, timing, and other essential elements, you are just doing a disservice to your art department.
All business entities have their visual language and brand identity on their social media, and some are just better than others. Here is a media style guide that can help you with this matter. Your visual strategy should incorporate the following:
Audience research. Conduct background research regarding your audience's interests and anticipate what kind of visuals they would wish to see.
Design a mood board. Add color palettes, content, and other visuals that will help you shape your direction.
Themes. You can mix things up with periodic pillars or themes. For instance, Air France's Instagram feed combines airplane photos with destination shots.
Platform. Consider how you can adapt your visual strategy for every social channel.
The timing. Ensure that you are posting your visuals on social media during peak times. But keep the big picture in mind as well. Do you need to publish more visual content around specific holidays? You need to plan to help you better manage your production calendar and budget.
2. Know the Creative Basics
You can make your visuals great by knowing and considering some basic best practices. There is a need to know these basic rules before being better positioned to break them. Here are some of the basic best practices that you have to consider when creating social media visuals:
A clear subject gives a clear message. It is often advisable to maintain a single focal point in your visual content.
The power of the rule of thirds. It is preferable if your subjects are not perfectly centered. This with exceptions though. You must know when it is acceptable to put your subject exactly on the center of the picture.
Using natural light. It is harder to see if your image is too dark. However, you should not overexpose your pictures either.
Ensuring enough contrast. Contrast brings balance, making things easier to read, more accessible, and working better in a black and white framework.
Choose complementary colors. You have to familiarize yourself with the color wheel to select the right colors correctly.
Keeping it simple. Make sure that your audience can easily understand your visuals.
It should not be overly edited, and you should not indulge in the temptation of pressing all the buttons. When it comes to features and filters, subtlety is a good policy, and you must take caution when increasing saturation.
3. Be Cosistent
You have to be active on social media because this is a world where more posts equal more shares and likes.
However, consistently posting content comes with a caveat. If you post amazing photos and videos of your creativity eight times a day, you suddenly go into a hiatus after taking a vacation. Your feed becomes empty, your followers will notice. Not only will they recognize you, but this incident of inconsistency can have a long-term negative impact on your overall shares and likes. Also, most social algorithms, especially those on Facebook, appear unfavorable due to inconsistency.
It is true that every social media channel or platform, and every expert, has their standards for how frequently they post. However, what you should bear in mind is being consistent.
After defining your publishing strategy, you need to stick to it. The publication could be one or twenty posts a day. Just see to it that it is something you can handle regularly.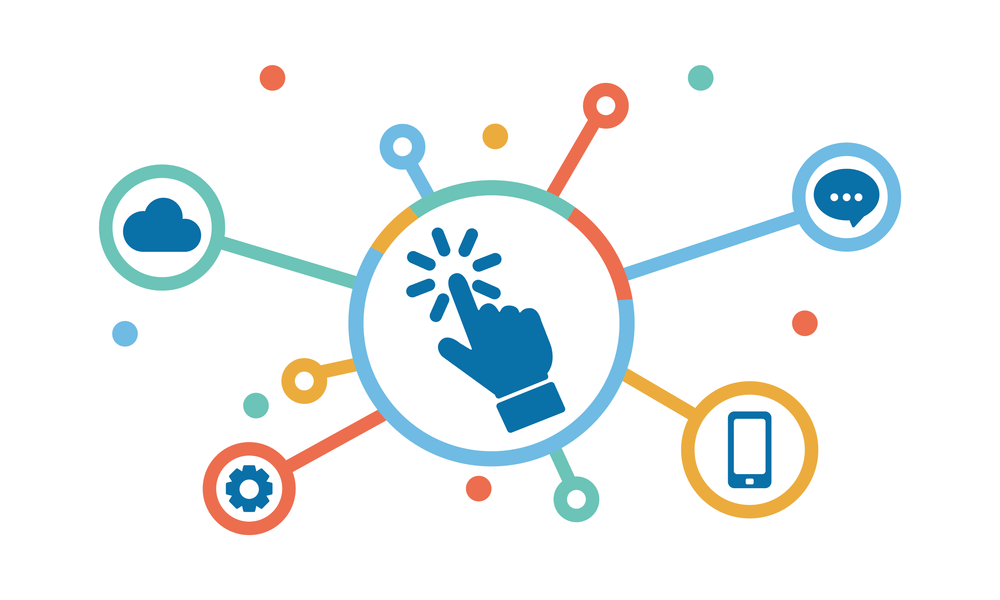 4. Be Personal
According to social media research, those posts written in the first person containing people in the photos receive substantially more shares and likes. When sharing your artwork, you have to include more than just your artwork since your audience wants to see the artist beyond the work. You can impart your artistic journey and the narrative behind your work's conception.
You can include photos of yourself alongside your work or create posts that are a bit personal. Most importantly, you should not forget to use "I" so that your posts will become more compelling. After all, social media is, in essence, just social. The participants want to build genuine relationships with authentic people, even by sharing more about themselves. Just go for it, and you will be surprised at how your audience will support your authentic voice.
5. Being Strategic
You should not post for the sake of posting, and you should have a strategy that backs up your content. Always ask yourself before doing any social media campaign, "What is this for, and why am I doing this?"
Your reasons could be to gain exposure, generate sales, or connect with your audience. Each of these reasons necessitates distinct strategies to achieve success. You must not be posting for the simple reason that everyone else is posting too.
You have to start with an objective, and you have to clearly define your goal and then customize the required tactics to achieve that goal. These tactics can be in photos, hashtags, posts, and comments on other accounts. If, for example, you are good at coming up with the textual content of the post, but you fall short in creating visuals, there are a lot of illustration tools nowadays that are used even by marketers to make their job simpler. These illustration tools can be an integral part of your overall marketing strategy.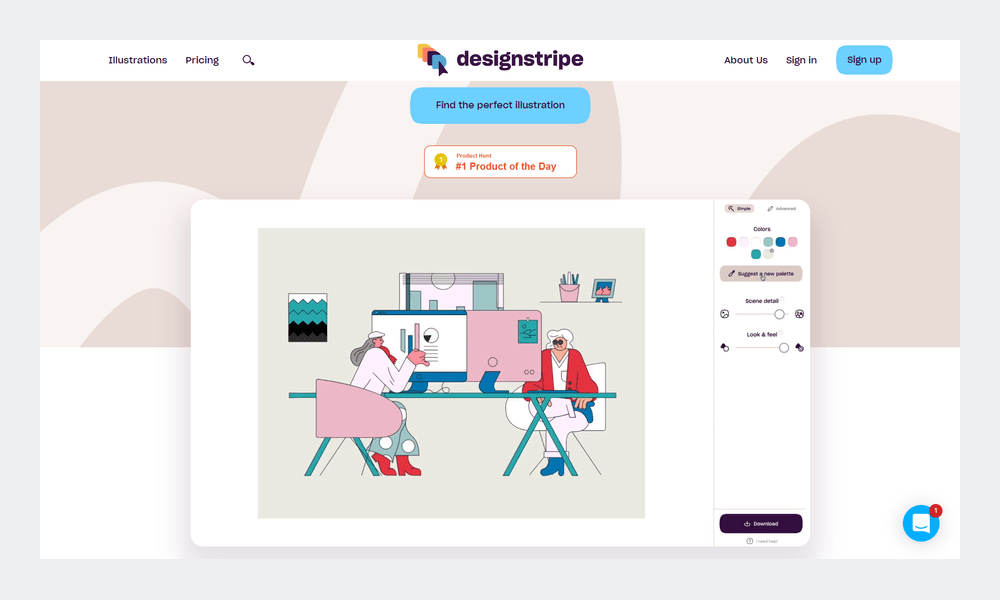 Being specific in your goals amplifies your voice, which social media users admire. After having a clear strategy, you can then get that message across to your audience. They will appreciate you and become more likely to help you achieve those goals.
6. Ask Questions
To engage someone, you just have to ask a question. But questions such as "How is it doing?" or "How are you?" are too boring if you say it online.
Asking, "What do you think?", on the other hand, is a better question since it makes people reflect and think.
You can stimulate your audience with any of these strategies:
Investigating their personality. Raising a question that provokes people into sharing their opinions or weighing in on things.
Playing the "test your knowledge" game. Games that measure how much they know about things are simply irresistible.
Posting a poll. Creating polls on Facebook and Twitter is a piece of cake. While you are engaging your audience, you are simultaneously learning relevant things about them too.
Replying to my email. Usually, emails from brands tend to ask you to click-through to watch, read, and buy or try something. It is unusual for them to ask you to write back. But doing so is a highly engaging way that works for many brands and companies. A person-to-person approach is indeed an engaging strategy.
7. Encourage Them to Feature Your Brand
The smartphone has become an ever-present machine for personal expression after the collision of mobile and social. It no longer matters how you create your content, whether the camera is rear-facing or front-facing, or whether the audio is turned on or off. Emojis, filters, and stickers, among others, may be applied or not. It does not matter whether the post is self-destructing or permanent. The point is that smartphone apps allow people to express themselves in whatever way they want.
You need to capitalize on this bias to express yourself by encouraging them to create content that features your brand. Try one of these things on your next post:
Hash it out. Nowadays, hashtags have become click-to-connect tickets that bond like-minded people. When putting out something of interest, you must first perform a bit of hashtag research. You can also hash out a distinctive phrase that reflects your brand, so hit that number sign key and induce your audience to jump in.
Media upload contests. Many social media fans admire Facebook and Instagram contests, and they are mainly engaged in those contests involving shooting and sharing original videos and photos. You can also use contests that call for other kinds of self-expression, like recordings, essays, recipes, poems, illustrations, and more.
Rally reviewers. Yelp and Amazon were the forerunners in making reviews, testimonials, and ratings a part of eCommerce fabric. Capitalize on this.
Showcase customers, employees, and partners. You can consider creating advocacy programs that feature your customers, employees, and partners, provided that you are doing something noteworthy that people may like.
8. Incorporate Enticing Incentives
As earlier stated, people want to compete, play games, keep score, and win. They want to do this, especially on social media. You can satisfy them by providing captivating incentives in your contests. As your incentives progress, costly prizes soar the highest, but you will be surprised that even simple rewards can go a long way.
Takeaway
How can you make your social media content get more engagement? Here's a quick recap:
Incorporate visuals into your social media strategy.
Know the creative basics.
Be consistent.
Be personal.
Being strategic.
Ask questions.
Encourage them to feature your brand.
Incorporate enticing incentives.
Hopefully, you will find these ideas helpful and engaging. Just keep in mind that all your efforts are not just for the shares and likes. What you are doing is sharing your work with the people that matter most, your audience, and it is about building connections with them and boosting your brand in the process.
Published by
Shelly Solis
Shelly Solis is a passionate writer with more than ten years of freelancing experience. She writes articles on digital marketing, finance, telehealth, SaaS, accounting, IT, photography, and infrastructure management. She is the co-founder of SaaSLaunchr: SaaS Marketing Agency, a digital marketing service provider for SaaS companies. View all posts by Shelly Solis