Writing a Brand Design Brief: Ten Essential Steps
We can think of a brand design brief as a
blueprint
that indicates the purpose and direction while serving as the foundation for all branding efforts. More often than not, this document is sent to a designer by a client when a brand is in its foundational phase. As the later lines will explain, a brand design brief outlines objectives, goals, values, and brand vision.

The primary purpose behind writing a brand design brief is to bring lucidity to your business communications. This space will instruct the readers about essential steps that are involved in writing a brand design brief.
The need for a brand design brief
As mentioned in the introductory lines, the idea behind writing a brand design brief is to minimize the risk of confusion. More often than not, a mismatch between what is communicated vs. what the brand is supposed to be, leads to an unfavorable outcome for a brand still in infancy.
A brand design brief ensures that everyone is on the same page and that there are no ambiguities in the air regarding a brand's vision and values. For the owner, a brand design brief serves as a perfect opportunity to tell the story in their own words, rather than using borrowed words and verbs. They say one of the reasons why branding takes so long is the time spent in creating the perfect brand design brief. But if you get it right, it is time well spent!
Writing a brand design brief
Writing a successful brand design brief requires abiding by certain rules and regulations, which we explain in the following lines. Following a methodical approach can produce optimal results, here are ten key steps involved in writing an effective brand design brief. Reading and comprehending them fully can help anyone who is a complete novice to the concept, quite significantly.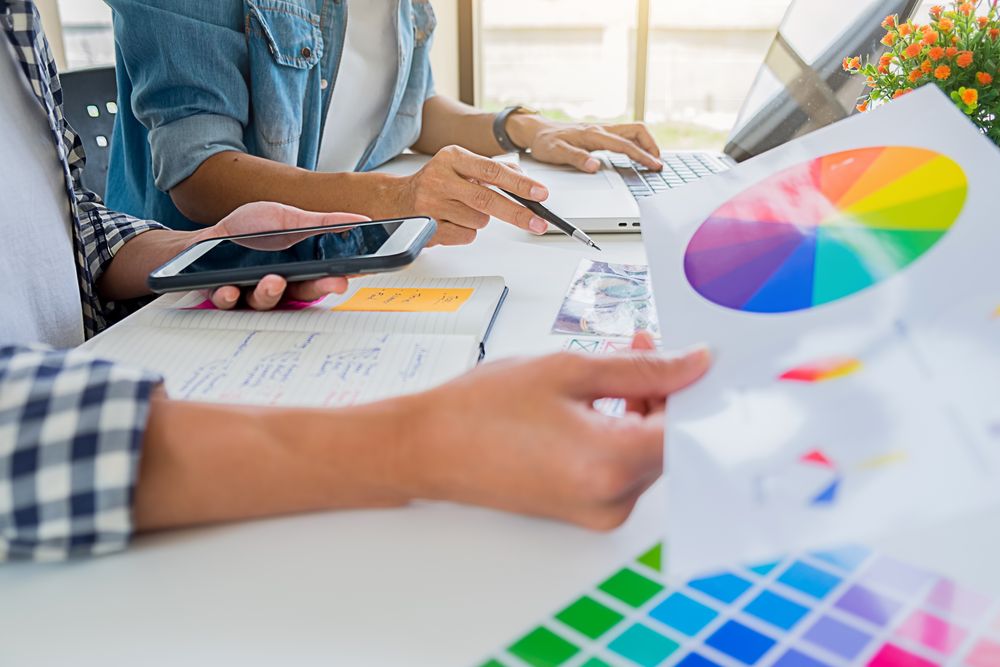 1. Figuring out the brand idea
Describing brand ideas in no uncertain terms is the first step in writing a brand design brief. Answering questions like "what, why, how, who" can help significantly in defining the brand idea. Instead of answering each question separately, answering one question can help figure out the brand idea as well, i.e. what does the brand do?
2. Identification of target market
Although a brand idea often gives the clue about the target audience as well, it is still important to mention the buyer persona in your brand design brief. Recall that the primary purpose of a brand design brief is to dispel ambiguities. The key point that must be kept in mind here is that the target audience must be populous enough to bring sustainability into your business.
3. What does the brand in question promise?
A brand promise is a crucial element of a brand design brief, it indicates the value/experience that a customer can expect in return for interacting with the company. Just like fulfilled promises nurture the trust between two parties in daily life, a company meeting its brand promise, is likely to excel exponentially.
4. Defining brand's vision & mission
The terms vision and mission are often confused with each other, but understanding the difference between the two terms is hardly a challenge. A mission statement focuses on today, a vision statement focuses on tomorrow. Clearly stating these two statements in a brand design brief can help attain that balance between what is and what is to be that is so crucial for becoming a successful brand. Research summary writing for summarizing the goals and objectives of your brand into a few lines.
5. Do your homework on value proposition
In simplest possible terms, the value proposition answers why a customer should choose a particular brand. Some marketing experts argue that the value proposition is essentially the same as brand promise in essence. However, there is a clear difference between these two concepts. A brand promise gives an indication of the value on offer, value proposition elucidates why the brand is the best provider of that value/service among all the competitors.
6. Identify competitors
To survive in a highly competitive environment, one must be aware of their competitors. Business is no exception to this simple but golden rule of thumb. It is highly recommended enlisting at least three competitors to make a brand's profile impressive. The usage of the word impressive here makes all the sense in the world, since it shows the brand owners and managers know exactly what they are talking about.
7. Highlight competitive advantage
Are you providing services at a cheaper rate? Are you positioned better location wise? Is your team the most skilled one in the business? Identifying your competitors and the advantage that you hold over them is an act essential to brand design brief writing. Drawing comparisons before you start writing the brief is the recommended approach in this regard.
8. Highlight brand values
Core values that a brand believes in are another important element of the brand design brief. This has the manifold advantage. For one, it lets the audience know whether they can spend not only their money but faith and trust on an emergent brand. A clever use of sixth sense can further enhance this trust.
For another, the employees working at that brand will know that they are working as a team that will be respected at all costs. This differentiates them from team members of a brand that treats its employees with a scant amount of dignity and respect. Ultimately, this feeling can convert a crowd into a team. Other benefits that are associated with highlighting brand values include customer loyalty and a better connection and interaction overall.
9. The brand culture
Brand culture is often confused with core values in which a brand believes. Again, understanding the difference between these two terms is quite easy. Core values are depictive of what the brand believes in, brand culture portrays to what extent these values are implemented in a brand's internal environment. A brand brief must talk about the brand's culture in no equivocal terms, since doing that will eventually lead to the creation of a brand that more often than not converts its employees into ambassadors.
10. Choose brand image
Choosing the right sort of visual personality that gives exactly the vibes that a particular brand is about is the last box that you need to tick in this process. A less practiced concept is that of a brand voice, which might not be as effective as a brand image, but still does the job in most cases.
Brand design brief template
For absolute novices, who despite reading these lines don't have a clue as to where they should start from, here is a template that they can follow for writing an effective brand design brief. As you can see, it has all the elements that have been discussed in detail in the previous lines. It is important to mention here that brand briefs are a versatile piece of document, they can be highly diverse In terms of elements that are used in their making.
Reading multiple examples and exploring them in detail can help a lot in writing an effective brand design brief. The template that you see in this section is mentioned, just to give you an idea about how things are. There are other elements that can be included in a brand brief as well.