While fonts, colors, slogans, logos, and even music are all critical components that make up a brand, contrary to popular belief, there is more to a brand than that. A brand is a distinct, overarching identity tied to the company with which it is associated and an umbrella term that is often hard to define holistically.
Beyond logos and the visual aspects established by the brand identity, it encompasses intangibles such as storytelling, messaging, and overall content and the provisions of a positive customer experience and superior client support. In a way, a brand is a type of promise from a business to its customers.

Every business wants to distinguish its identity and most efficiently convey this "promise" to its prospective clients. But how does one craft a promise? Luckily, there is an excellent variety of experienced web design agencies available to assist in that regard. However, before starting to scour these many choices to filter out the branding firm best suited to help manifest your perfect brand, it is essential to clarify why branding is pivotal.
While the topic itself is vast, and we could provide dozens of pieces that would hope to only cover part of this whole examination, in this piece, we will focus on why graphic design is an essential component of creating a brand.
The Elements of a Brand Identity
Many are under the impression that a company logo is their brand. However, a logo is just one element of the entirety of a brand's identity. It is one of the visual pieces that represent a particular brand. Traditionally, this is a piece that companies have used to top their written communication in letterheads, for instance.
But brand identity is far more than such an image. It is what the customer receives from a business that triggers the recognition of that specific business. Therefore, "brand identity" is the total of all components, such as logos, name, font, presentation, and shape (the brand image), along with the guidelines and consistency that a business vows to offer their clients who purchase their product or service.
Elements to Account for When Crafting a Brand Design
No matter what a business offers, it is paramount that communication to clients be clearly presented. The graphic element and the performance consistency are essential to the concept of branding, as it sets the stage for a consumer in terms of expectations that they will have from the person, service, or product offered by the company. To retain a consumer's trust and loyalty, the brand must maintain a consistent commitment to the principles that the brand promotes.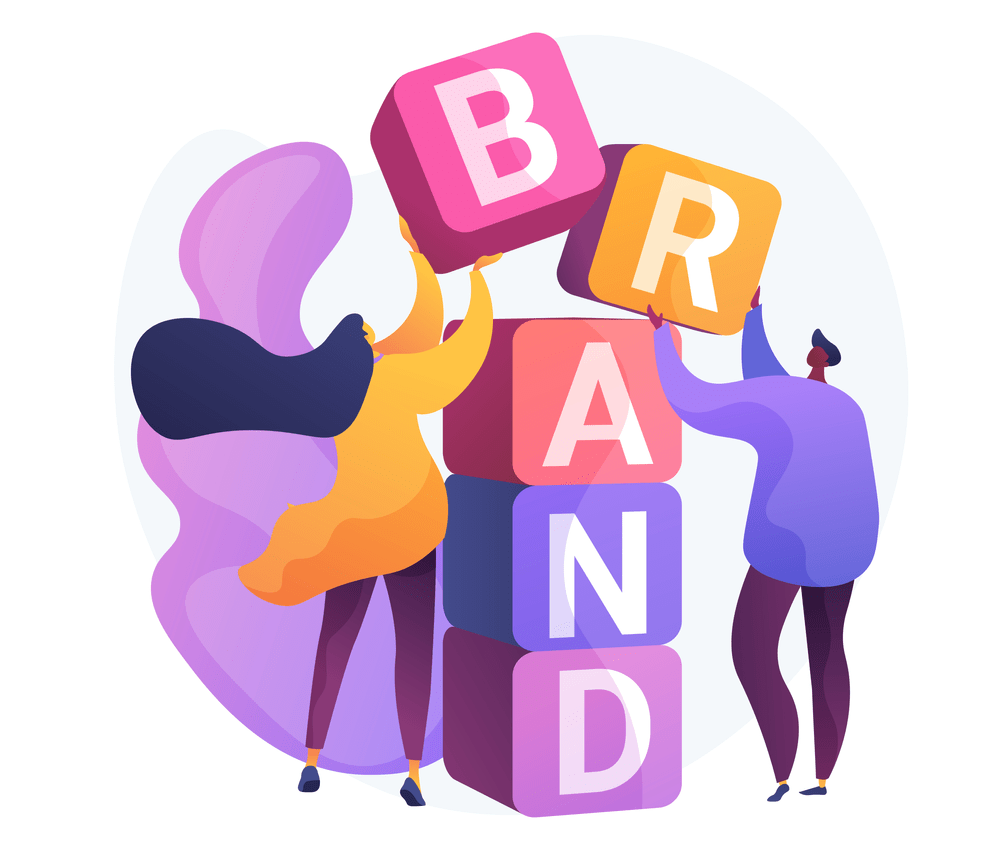 With that in mind, let's examine the seven key elements that combine to form a strong, visually pleasant, effective, and consistent brand identity.
Clearly stated purpose and brand position

Professionally rendered topography

The visually pleasant color palette

An easily recognizable and memorable logo

Detailed market research

Intriguing personality

Graphic design that supports the brand in an original, creative manner
It is evident for these elements of brand design that branding is far more than a logo that a client sees, but the all-encompassing representation of a product and the business that offers it, including slogans, video, imagery, colors, and fonts. The colors chosen, for example, can broadcast an image of a brand being warm and inviting, or cold and severe. Creating messaging can go a long way in promoting the overall attitude of a business, including how focused it is on customer service.
Not only is the brand the first impression that a client receives from a business, but it is also its most ardent advocate. That's why it is essential to involve every element in the branding process to its most effective degree.
What is a Brand Logo?
As noted earlier, a brand's logo is the visual representation of the business that makes it instantly recognizable and distinguishes it from any other company of its type. Logos typically involve some form of stylized text in tandem with a uniquely manifested symbol. When graphic designers put a logo together, it is understood that it is not meant to describe a business but rather to provide a method for the company to be identified. Ultimately, it becomes the visual and graphic marker that gets tied to the brand's overall identity.
Unique and Effective Logos
An effective logo is conjured to consumers' minds at the mere mention of a business's name. Consider "Pepsi" as an example. When we hear that name, we do not need to see the title to recognize it. The blue circle with the swirls through it is so tightly paired with the Pepsi brand that we immediately identified the logo as related to the Pepsi product. This logo is effectively the company's corporate signature. It is a one-of-a-kind symbolic representation that is tightly linked to a particular brand.
For an even more straightforward example, consider how people are identified. We all have our unique appearance and our name. That is how others recognize us. When they see us and are familiar with us, they can pick us out of a crowd of many other people. Therefore, Logos must be unique to be adequate to have the consumers immediately distinguish the brand from all others. In terms of advertising, communicating who instantly and what the brand is through a visual representation is paramount.
How Does Graphic Design Tie Into Branding?
With a firm understanding of what branding means, we can now discuss the importance of graphic design in the branding process. Graphic design is the process by which ideas are planned and manifested into a form of text, imagery, or our types of visual content with the explicit purpose of conveying a message to an audience, with the desire to achieve a particular effect.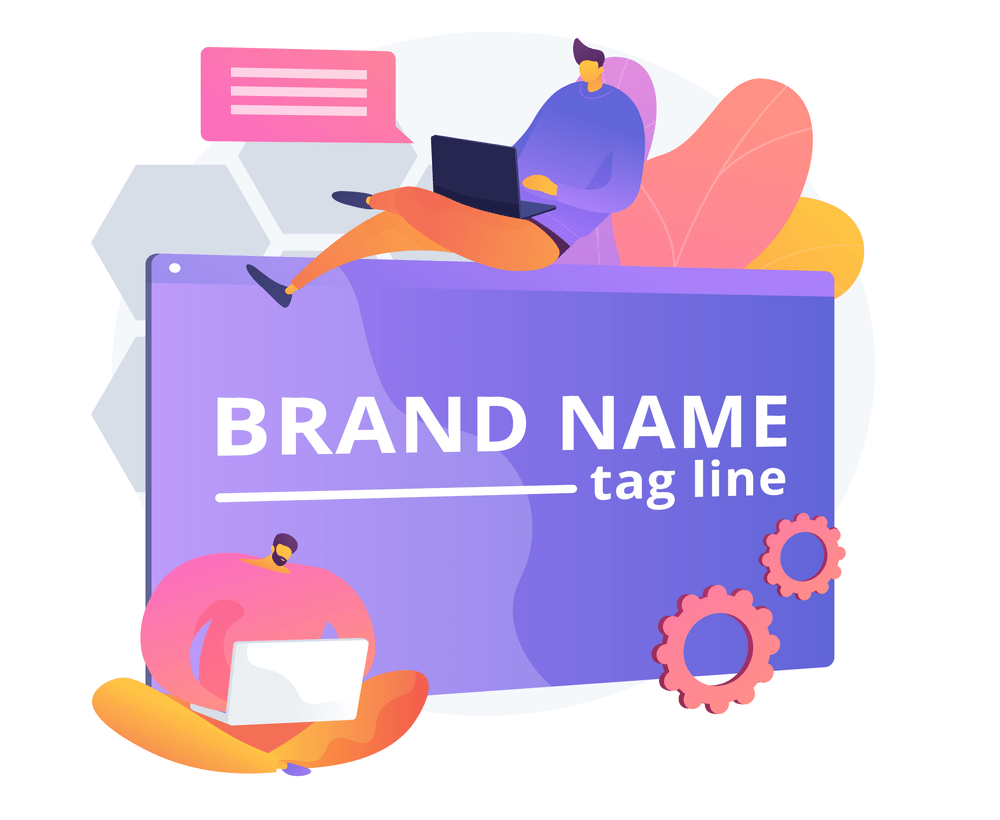 A brand is the compilation of all aspects of a business (products, services, assurances, etc.) that a consumer provides to the customers. The clients' perception based on these factors helps drive a brand's success rate. The identity that a brand establishes gets tied with its reputation, but its recognition is based, at least partially, on a visual element.
The graphic design utilizes visual devices including fonts, logos, illustration, packaging, and others to form this identity. All of the attributes included in the design (color palettes, fonts, sizes, etc.) must all be cohesively come together to ensure a clear and distinct corporate identity.
Graphic Design as a Pillar of Brand Identity
One should never discount the power of persuasion inherent to the expressive design. After all, most of us have, at one time or another, purchased a product based on the fact that we liked how it looked. In other words, your design will build a brand for your company, much like a brand like Adidas makes a brand around a star athlete.
By utilizing the various design elements to establish a potent graphic representation of a brand, consumers will begin to identify your company by the product of this design and dictate how clients perceive it. More robust methods correlate directly to solid brand identities, leading to achievements in terms of business-end success stories.
Final Thoughts
Using graphic design in a branding strategy is not only essential, but it is also quite challenging. While you may have a concept for a practical design, you will need it to manifest into a reality. For this, you will want to work with an expert graphic designer. Mainly, you and your designer need to be sure that the visual elements are consistent with the brand. To put it another way, your brand strategy will dictate how your graphic design is applied.
Designing a brand image to express your brand identity is not a one-shot deal. No one nails it from the first try, nor should they. The graphic design project that will develop your brand identity will ultimately need refining until it is in a form that most effectively represents the brand and empowers its message.
In this process, the goals of your business and the needs of your clients must be the top priority. It is essential to enlist the services of an experienced branding design agency to help you not only develop a unique brand identity but provide you with a powerful teammate in the future journey of your business.
Published by
decolore
Thanks for being a part of this beautiful blog. Hours spent to create this web space to our visitors as much useful as we can. We're living with a pace of life and build beneficial collections related to graphic and web design. Here we come up with premium and free collections like mockups, backgrounds, fonts, wordpress themes, branding, inspiration, tutorials and informative articles for professional designers and beginners. Go ahead and let's be a partners! View all posts by decolore