With the rapid growth of digital technology, we are all compelled to feel more potent to take our business to the utmost level by the power of creating, exploring, and distributing online.
Social Media is another big deal in reference to digital marketing strategy. Approximately 600 to 700 million hours of video have been played across the globe every single day.
So If you haven't considered adding videos to your marketing strategy, you might need to start promptly, or if you do include the promotional videos, you need to improve their production.

The engaging marketing video empowered you to expand your business at its peak by delivering the right content to the engaging audience.
In other words, adding the immense professionalism and rightful weapon of creativity can bring the desired result and achieve the faithful objective of your brand. Now, these marketing videos can be productive and fruitful with the barging in of effective tips and filming tricks.
Shooting the Marketing Videos Efficiently
So let's throw the spotlight on some powerful and creative measures to take while laying a hand on promotional videos. Remember, the shooting of something big deserves extra-precaution and precision, which is why we have divided this whole blog into three sections. Preparation will be the pre-production work; implementation signifies the main doing, while the finishing will be the post-production work. Scroll down to embrace the best filming tips.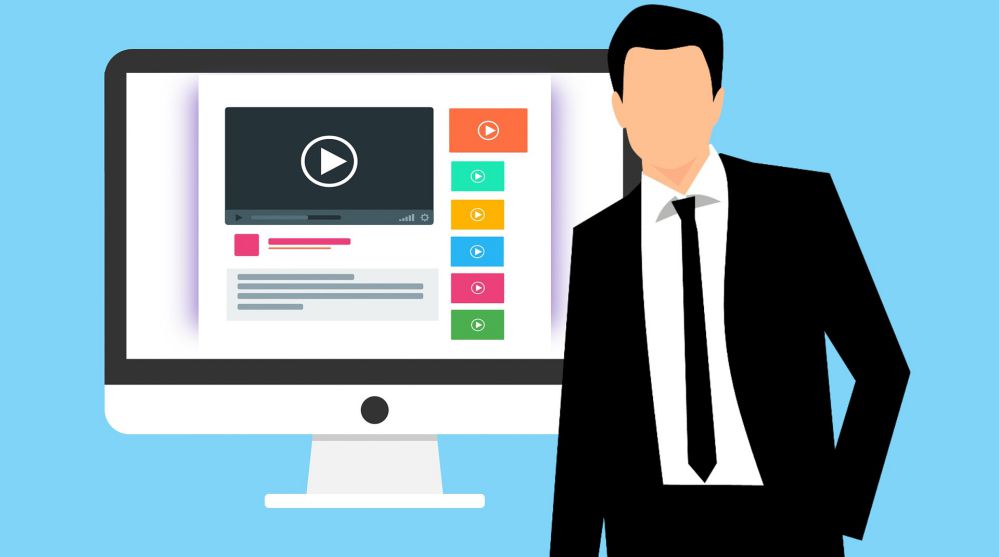 Preparing or the Pre-Production Working
Before you get started, there are a few things to keep in mind, a few things to prepare because, without careful preparation, your entire procedure can clash, and your video can result in unprofessionalism and sloppiness. Here's what you have to do:
Plan your video- Start with the planning; if you consider an engaging and informative video, you need to plan the entire procedure. Collect all the gears and essentials, discuss the basics with your team, analyze the cost, and determine the fragment of work assigned to each member of the team
Do some research- Do not hassle with direct shooting; take your time to pick up an effective topic, a rightful theme, and work a little deeper on that specific topic. Research every angle of view and keep your focus keyword in check. you may also d keyword research while searching for the relevant topic
Analyze Audience- Remember, whenever you are creating something promotional, the very crucial thing to do is target-audience. Don't take the chance that every person on the internet will see your video, so you need to dilute your message to the focused audience or the one who will have a clear vision of your content.
Get the script- Don't sweat a lot, but before you yell the "Action", make sure you have concrete and creative content or storyboard. Choose either to fill word-by-word content or the general topic; either way, make sure your video covers everything. Do not over content size it; keep it short and precise.
Set up Location- Now, the last thing will be the setup of the video. First, you need to confine the video type, whether it's an animated, live-action, whiteboard, or other video formats. Line up the professional guideline along, and most significantly, pick the adequate location. Now, remember you are shooting a marketing video; you need to proceed with the all-formal duties. pick any elegant and official-looking surroundings with proper natural lighting.
Implementing or the Production
Once you are done with the preparation, the next part is the implementation, or you can say the major doing. This is where you create something meaningful and inspiring that will catch your audience's eye, Be Careful with these effective tips.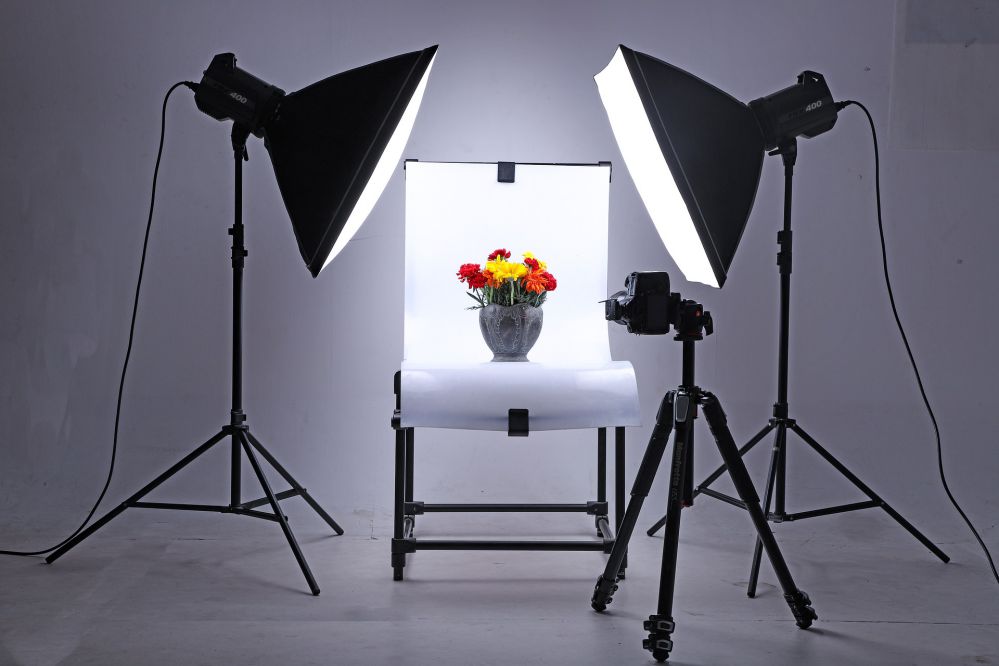 Camera- For a meaningful, high-quality video, the significantly essential thing is choosing an advanced camera with a professional shooting ability. Now, remember not all high-quality cameras come with a bold price tag; you need to carry on the one with creative abilities. Also, if you are considering a smartphone, that would work too. Make sure you get the highest resolution at first.
Lighting- Lighting is another essential thing in the shooting, so make sure your video won't lack light or fall out with too dark or too bright aspects. Prefer an adequate lighting source, whether it's natural or artificial. Do not hassle with an immense amount.
Audio- Frequently breaking of audio in your video can also break down all aspirations. This not only establishes the barrier in the video content but also makes you look unprofessional. The best thing you can do is use the microphone or something camera built-in mic can do much better.
Stabilization– Stabilized Video is synonymous with the professional and eye-catching video format. Shaky footage invites a lot of unnecessary blurriness, unsteadiness, and strain. So get a Tripod, Gimbal, or any external camera stabilizer, even when your camera has one (in-built), and shoot the video suppressing all the quivering. Andrew Johnston at Gimbalinsider has so many guides on buying different gimbals for cameras and smartphones as well. Check it out for more info.
Shooting- Now last, it is time to bring up the shooting expertise, so there are a few things that you need to cautiously notice while filming a marketing video. Shoot by following the Rule of Third, Shoot in fragments, place the subject in the middle of the frame, take extra care of composition, do more close-ups shots and be comfortable while filming.
Finishing or the Post-production Doing
Now you have almost created the outstandingly engaging and promotive video content; just the last touch of finishing requires. Once the video is all set up, make sure to polish some extra skills in the video to get the best of it. This part requires: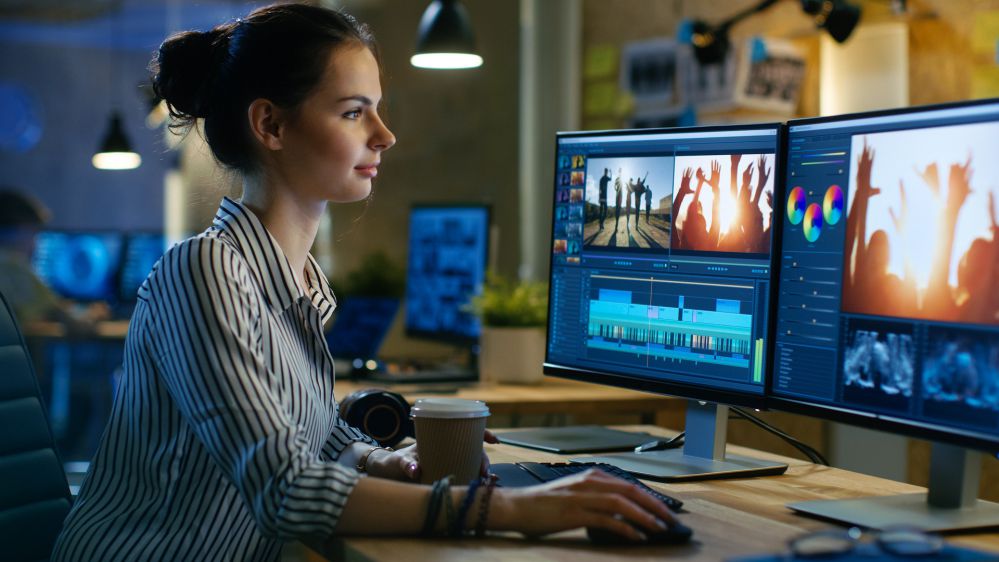 Editing – Once the video is shot, polish the footage with basic edition, the composition, white balance, posture, vignetting, audio, and video optimization inside the video. Stabilized editing in your video is a significantly professional thing to do before making it live.
Software- Now, this professional editing can be done with some potent Video Editing software, software like Visme Videomaker, Adobe Premiere Pro, Apple Final Cut Pro, CyberLink Power Director, and others. This software can be easily accessible, or some of them are free, and others require reasonable pay.
Publishing basic- Before making your video live, perform some basic research on the publishing platform that would be perfect for heavy traffic, prepare the caption file along, and write the meta description or social media short post if required. Pick the appropriate time to analyze the audience interaction and keep everything classy.
Final Words
So, these are the nine essential hacks all marketers need to learn and implement, techniques that can give you the best of creative and productive results.  So, if you are looking for any high-quality and engaging videos, you definitely need to incline these tips instantly and wait only to get the best return on your brand revenue. 
What are you waiting for now? Pick your favorite gear and get started with your video making because this time, you know what you will be going to achieve.
Published by
decolore
Thanks for being a part of this beautiful blog. Hours spent to create this web space to our visitors as much useful as we can. We're living with a pace of life and build beneficial collections related to graphic and web design. Here we come up with premium and free collections like mockups, backgrounds, fonts, wordpress themes, branding, inspiration, tutorials and informative articles for professional designers and beginners. Go ahead and let's be a partners! View all posts by decolore