Most people don't have time to go through every email they get from a company. If a customer's inbox is already spam-filled, then the patience they will have in reading newsletters is reduced. How then do you keep subscribers on your list updated on the latest products or services?

Well, a beautiful and properly designed newsletter is one thing people look forward to seeing in their mailbox. Find out how to create one that will help your email marketing strategy in this article.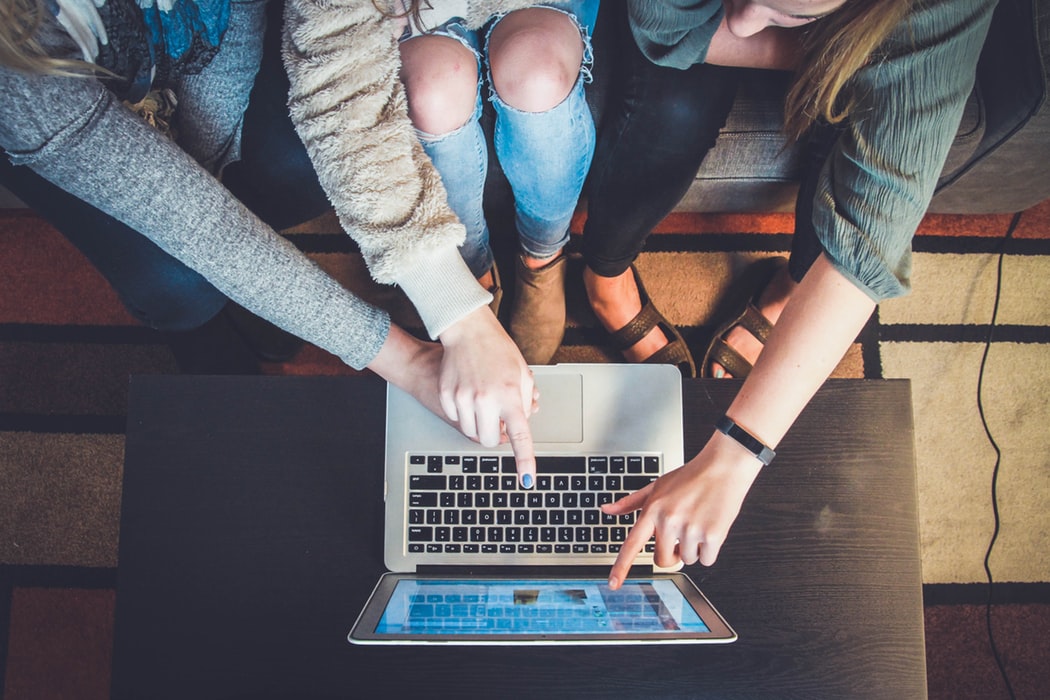 Steps to take in developing and designing a top-notch newsletter:
1. Define What Your Goal Is and How the Newsletter Aids Your Email Marketing Strategy
Before creating your newsletter, take a second to think about what your goals designing and sending out the newsletter are. Do you want to generate traffic on your site, or you need a way of measuring your performance? Or perhaps you want to keep people informed your latest products?
Defining the primary objective of your newsletter will help you decide the next step to take.
You can always use email marketing software tools like ActiveCampaign or Constant Contact, which will help you build a newsletter email that fits your image.
2. Identify Your Target Audience
Your newsletter must be exciting enough to capture the attention of its reader at first glance while being aesthetically appealing. In a nutshell, an excellent newsletter is one that is well-crafted and contains valuable information. But how do you know what to include and how to design your newsletter if you are oblivious of whom your target readers are?
Find out who the subscribed readers are, and what they hope to gain from a newsletter. Remember that it is not all about what you have to offer, but more of what they are interested in. To help you out, imagine you are in a room with these subscribed readers. Design your newsletter in a way that will attract their attention if they are in the room — first impression matters.
3. Select the Correct Tool for Your Newsletter
Once you have got the goal of your newsletter sorted out, and identified who your target audience is, the next step is to get the right platform to design one. You will need a tool that will allow you to create newsletters, send them out, and analyze the results you get from them. So, don't settle for a tool that offers only one solution.
If no idea on how to design your newsletter comes to mind and then consider using an email template builder. They will ease the work of developing and designing one from scratch.
4. Keep It Simple
This is the golden rule. A neat and straightforward newsletter will make a reader give your work a second look. Don't put too much information because it will turn your audience off. Instead, use a lot of white spaces in your newsletter.
Choose a consistent font that will is professional and easy to read. The structure should also be clear so that readers can skim through it to get the message you want to pass across.
Images help to convey words better, so use them. But know that too many pictures can have a negative effect on your readers. Some people may block you thinking that your newsletter is just another spam if they see too many images on it.
5. Pick a Format
The format you use can make or break your work. A newsletter's format refers to how it looks, how you built it together, and how things will be placed on it. We recommend that you take a look at other newsletters to decide the best thing to do. What makes those ones better?
While doing this, remember that whatever format you pick for your newsletter must go down well with your target audience. Some other questions to answer when selecting a format are;
Should the mobile view of the newsletter be different from the desktop view?

Will every device support your newsletter's format?

Can the browser-mode on a mobile phone be used to view your newsletter?
6. Add a Personal Touch to Your Newsletter
The norm is it to keep newsletter as simple as possible. But a little touch here and there will not hurt anyone. Moreover, your design should reflect you or your company. It is essential that every newsletter you design and send out is original.
7. Don't Go Off Track
Stick to the key message you intend to pass across in your newsletter. Don't add too many links to it because it will seem like you are overselling yourself or your company. So, keep the newsletter focused.
8. Don't Forget Section Headings, the Footer or Header
The header is the first thing anyone who opens your newsletter will see. So, dedicate enough time to get it right. It should include your brand's name, logo, and any other vital information that will make the reader know who the newsletter is from.
Also, a beautiful design is not complete without footer. Your target audience will expect to find details like how to contact you, as well as the option to unsubscribe.
Sectional headings are challenging to get a hang of. Make them as interesting as possible, so that your readers have no choice but to see what it contains.
9. Be Smart with Colors
The right colors can make people open your newsletter to see what it contains. A cool, professional color will always get the job done for you. Remember that both genders respond differently to the colors you use in your newsletter.
10. Test Your Newsletter Out Before You Send It
The chances that you have done something wrong, or omitted a crucial part of your newsletter are high. So, before you send it to your list of subscribers, mail it to yourself. Read it on different devices, to see if you need to change anything.
Putting yourself in the shoes of your reader will help you assess whether or not the newsletter is well-designed or not.
In Conclusion
So, these are the steps to follow when designing your newsletter. If you follow them to the latter, you should not have any trouble creating a captivating newsletter that will boost your email marketing strategy.
Published by
Andrian Valeanu
Andrian Valeanu is an enthusiast web designer and project creator at designmodo, who literally live for creating the best tools for web designers and developers. He is focused on websites building systems, Email template builders, bootstrap themes etc. You can send him questions directly on Twitter @andrianv View all posts by Andrian Valeanu