You can learn a lot from japanese design culture if you create a appealing project some of their ornaments can be like spicy to the soup. Japanese modern or classic designs are well going on print textures, t-shirt design, menu templates, covers and many more others. You will see a great results to your projects by adding some special atributs of japanese style.
Today we have gathered more as 60 best japanese ornamental textures and patterns for your investigation. All of them are crafted by professional designers, so why to spend your precious time to create from scrach if you can download free or premium design and make your work much easier.

You may also like:
Editor's Offer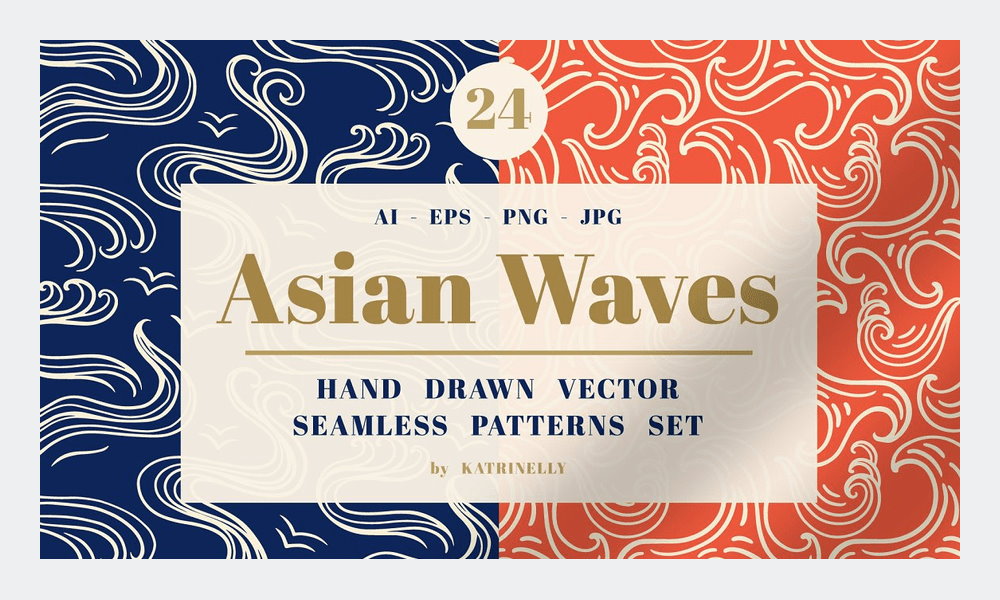 A set of 36 Japanese seamless vector patterns. This collection includes versions in 2 color options. So, actually, you'll get 72 patterns. They are perfect for packaging, textile print, apparel design, surface design, blog design, branding and etc.
Japanese Oriental Pattern Collection
File Type: AI, EPS, JPG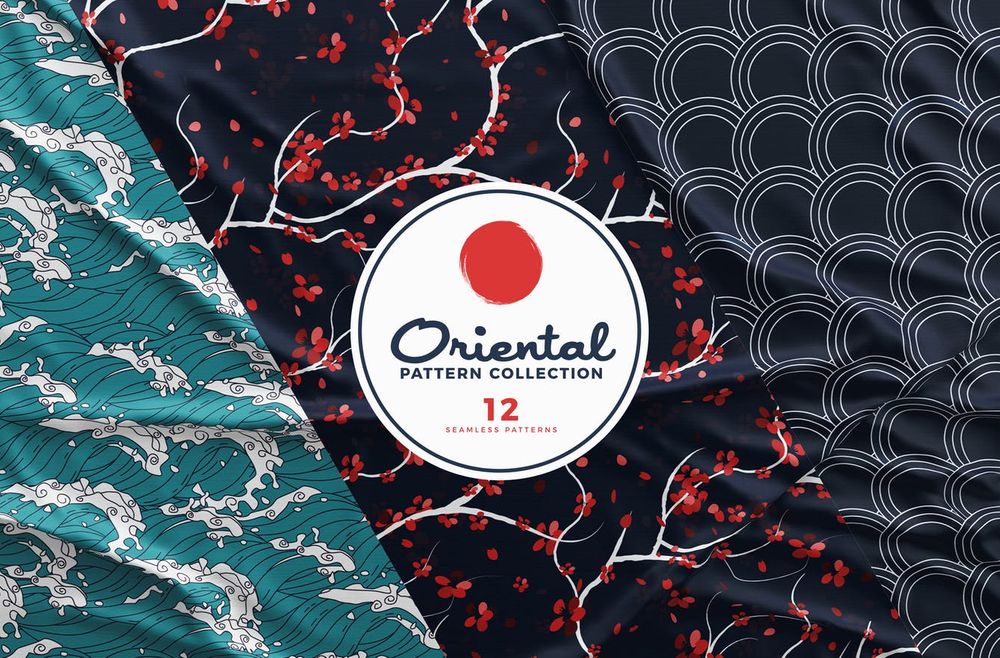 Luxury Japanese Seamless Pattern Set
File Type: JPG, PNG
100 Asian Pattern Elements and Border
File Type: AI, PSD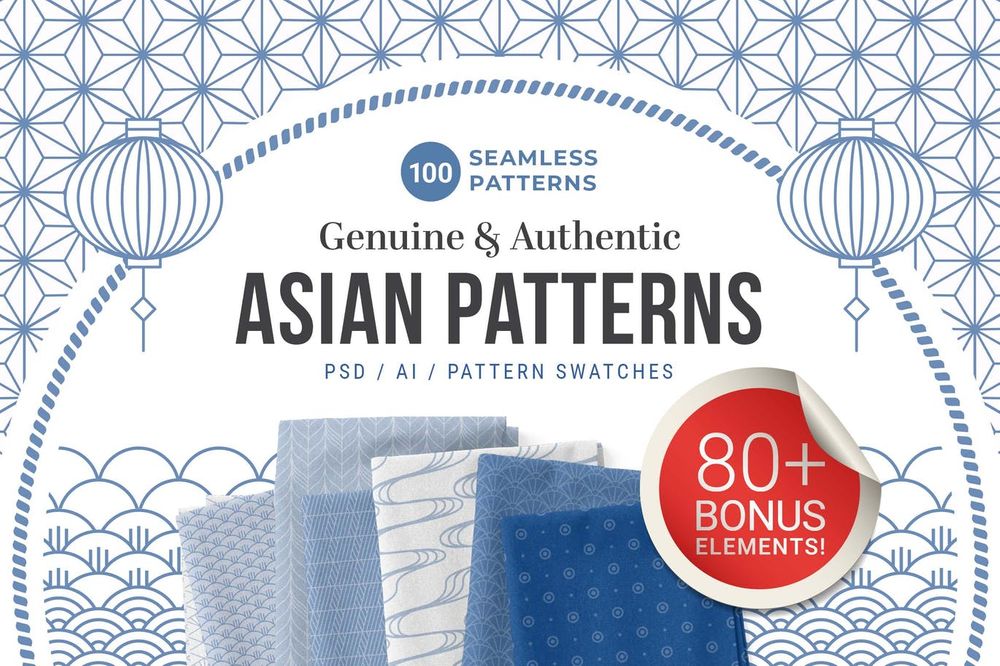 Asian Deco Pattern Collection
File Type: AI, PSD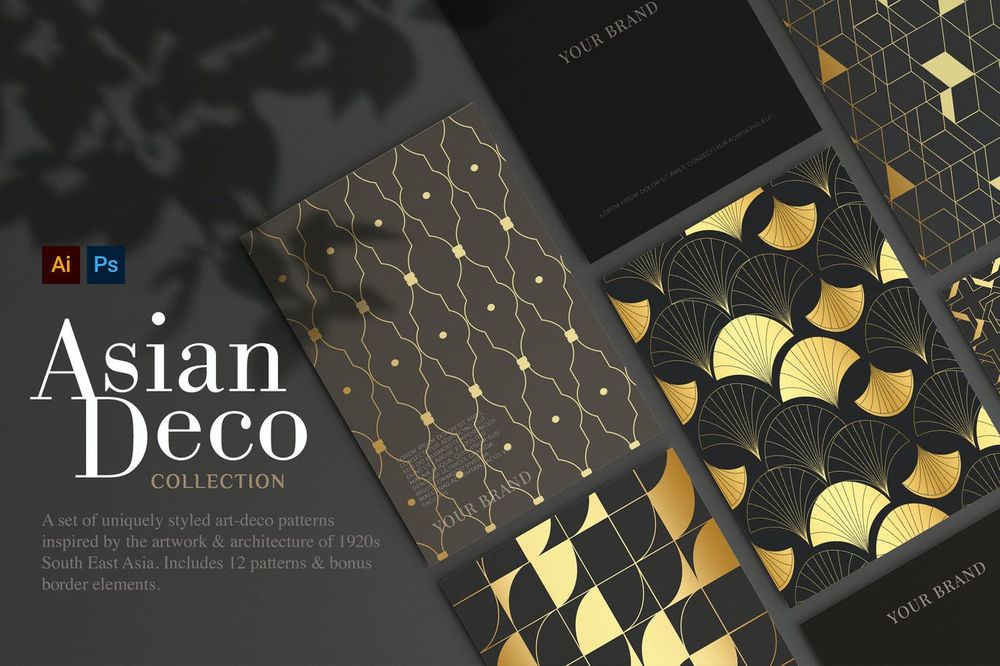 Free Japanese Pattern Set
File Type: EPS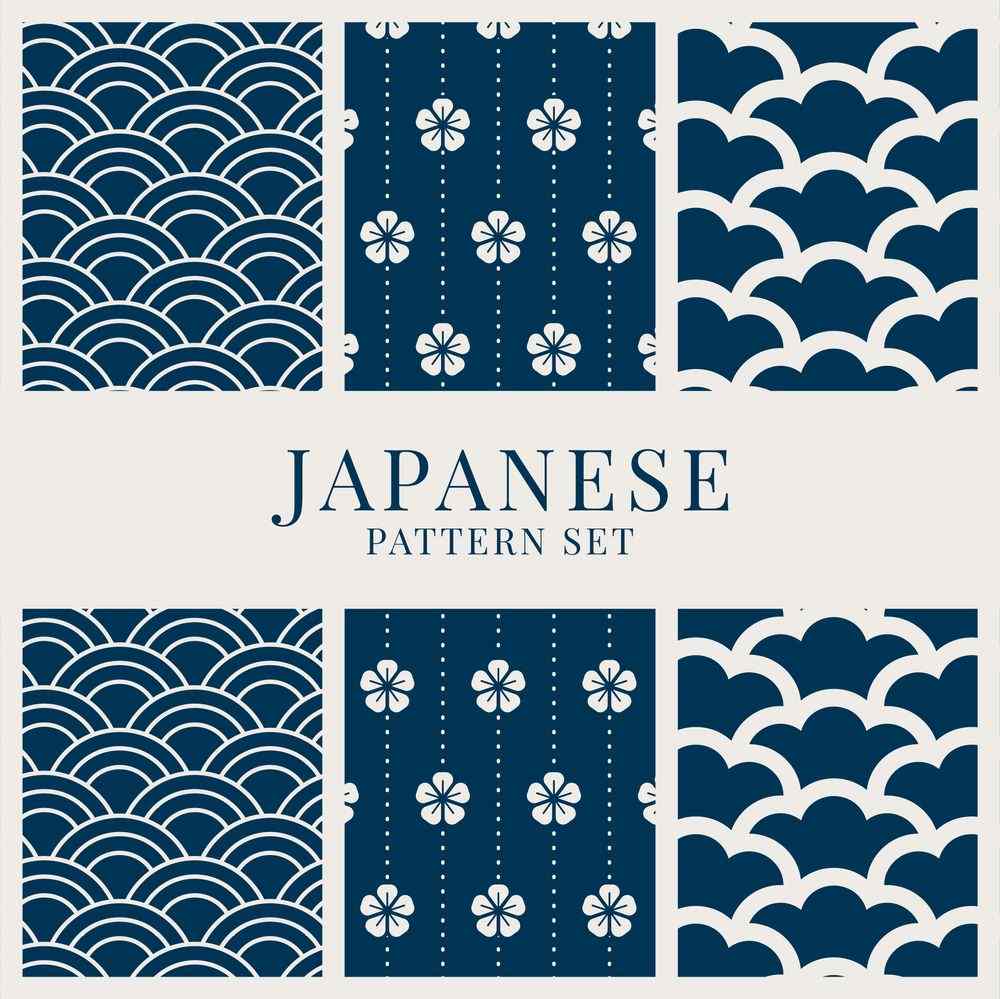 Free Japanese Patterns
File Type: JPG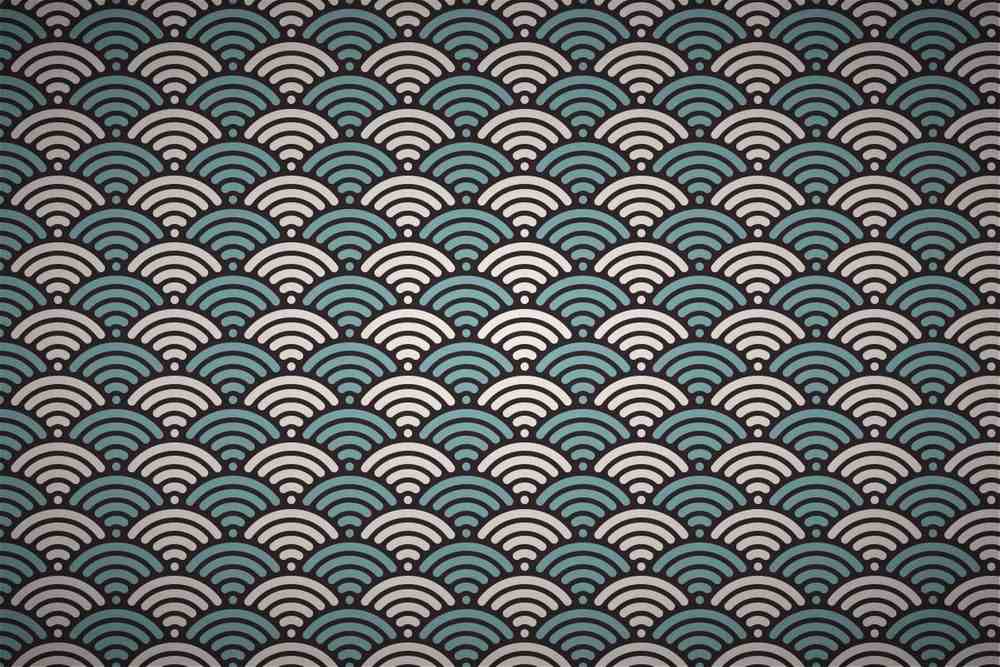 Free Japanese Pattern
File Type: AI, SVG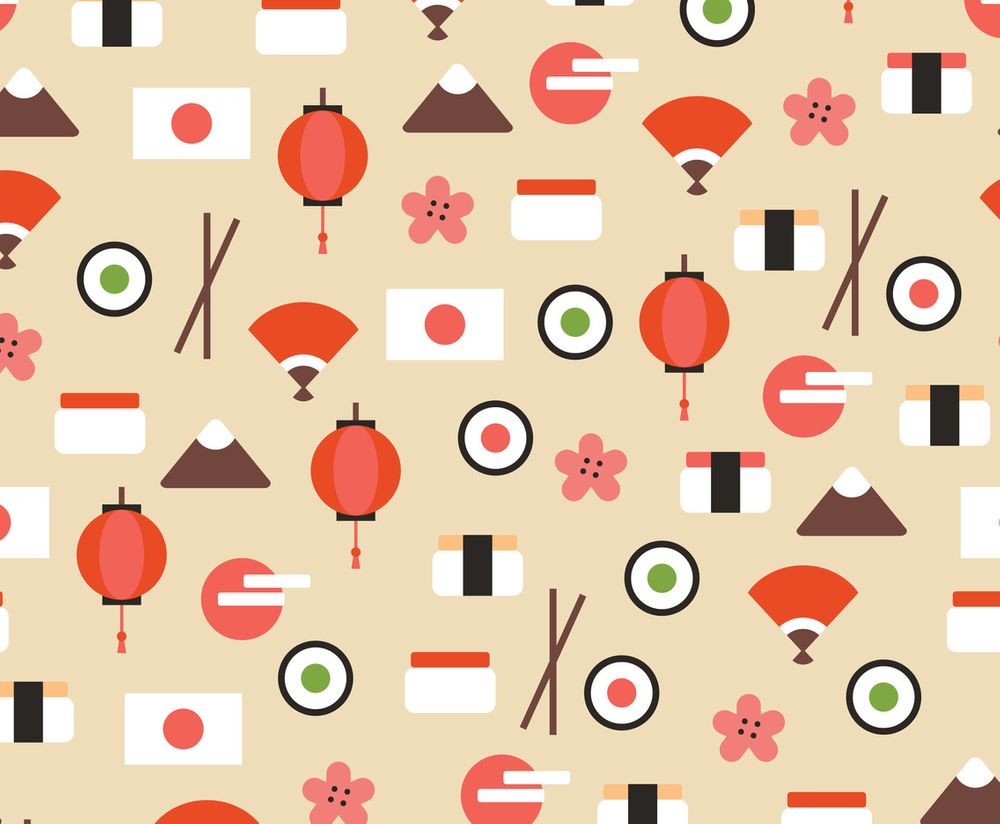 Free Seamless Japanese Patterns
File Type: EPS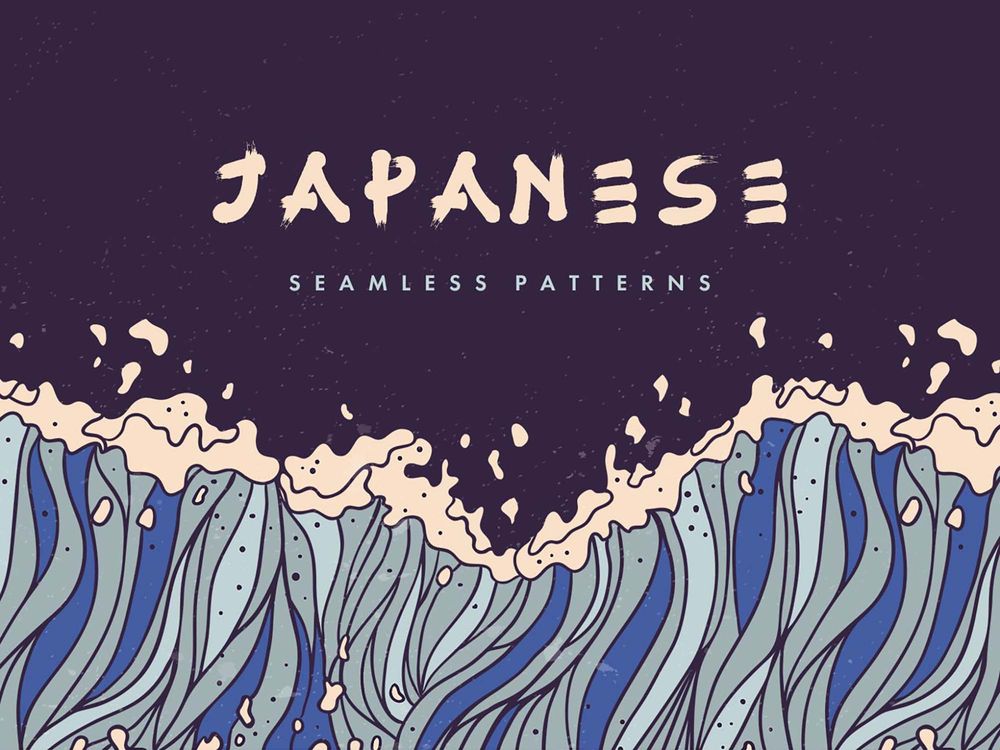 Asian Deco Pattern Collection
File Type: AI, PSD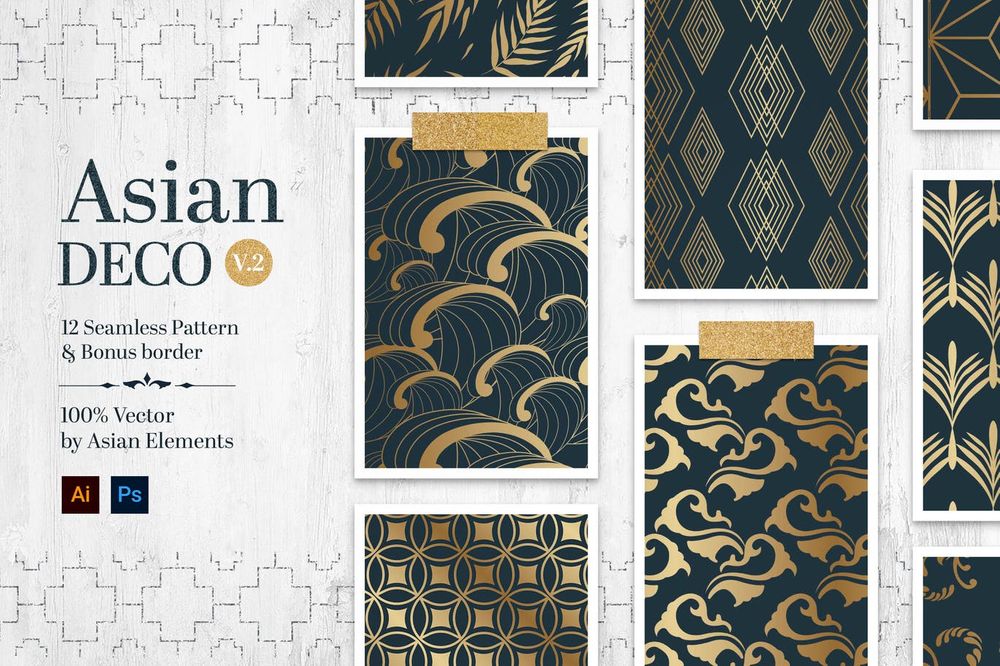 Japanese Cranes – Two Hand Drawn Seamless Pattern
File Type: EPS, SVG, JPG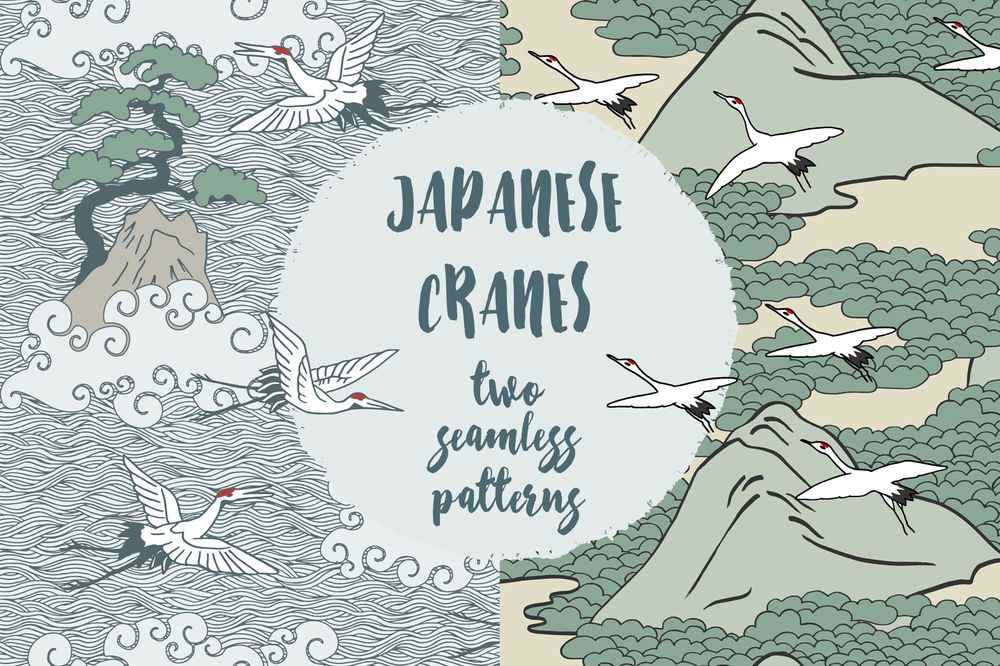 Free Vintage Japanese Paper Textures
File Type: JPG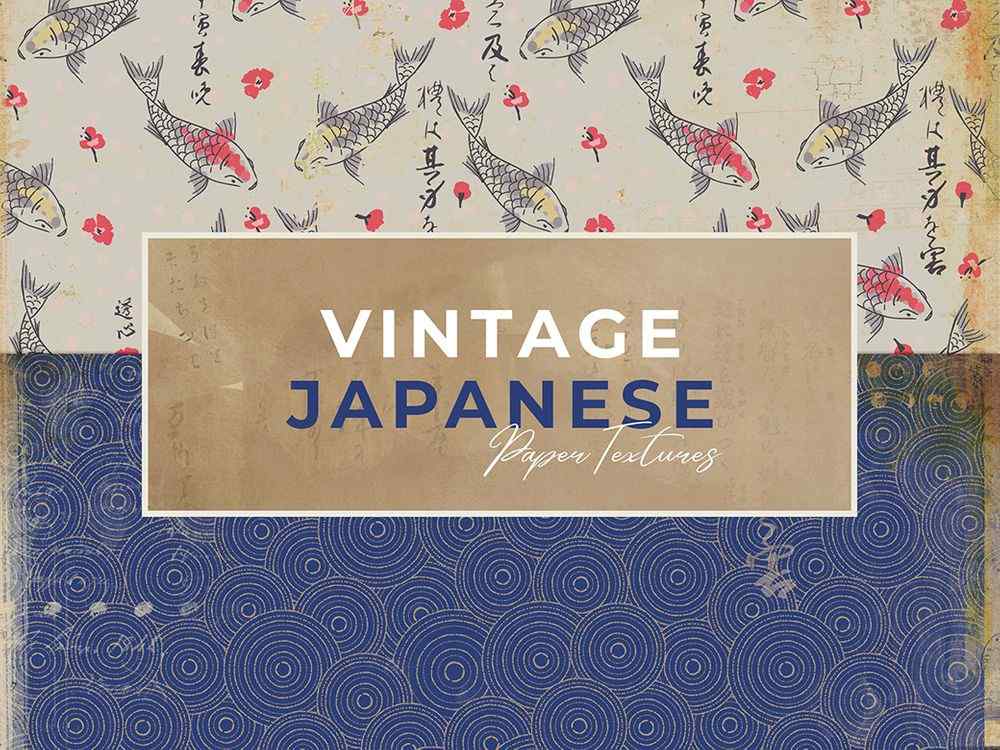 Japanese Seamless Pattern
File Type: PSD, JPG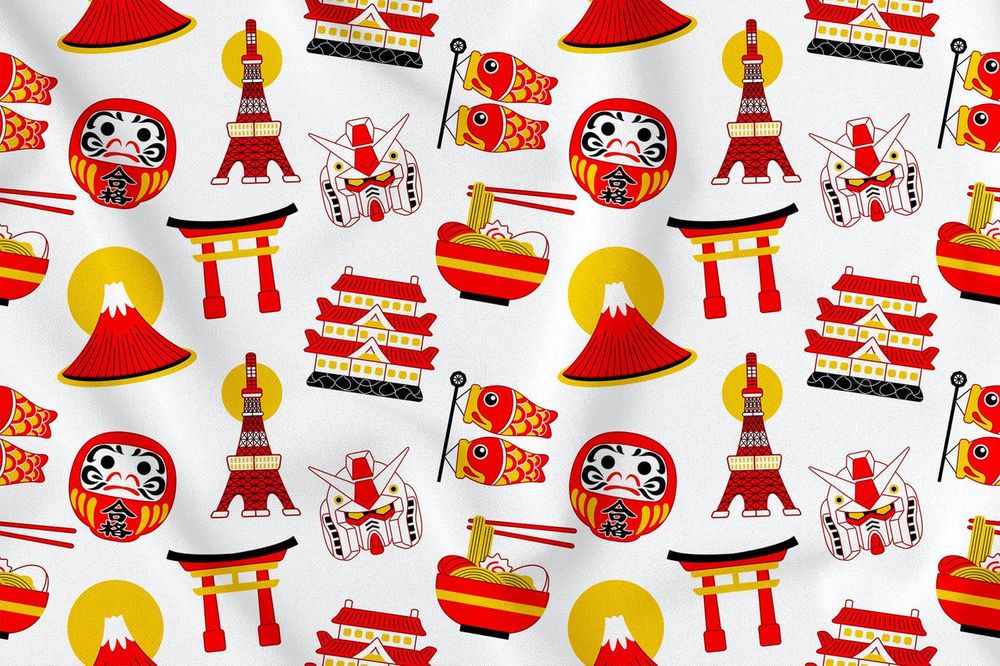 Tokyo Seamless Pattern
File Type: PSD, JPG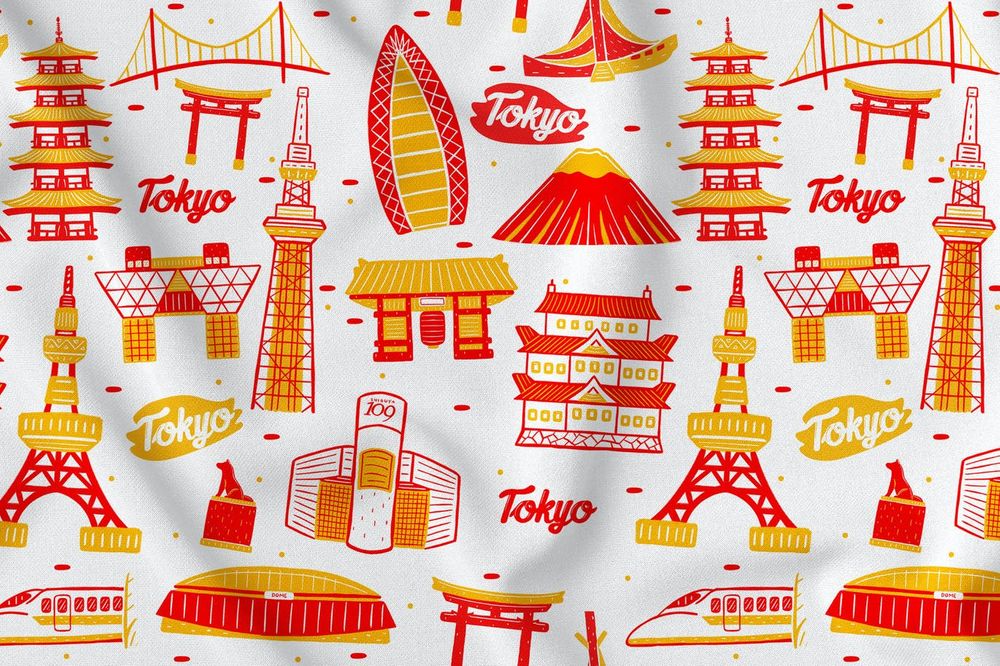 Free Japanese Wave Seamless Pattern
File Type: EPS, SVG
Free Seamless Japanese Patterns
File Type: EPS
Hand Drawn Japanese Patterns
File Type: AI, EPS, PSD, JPG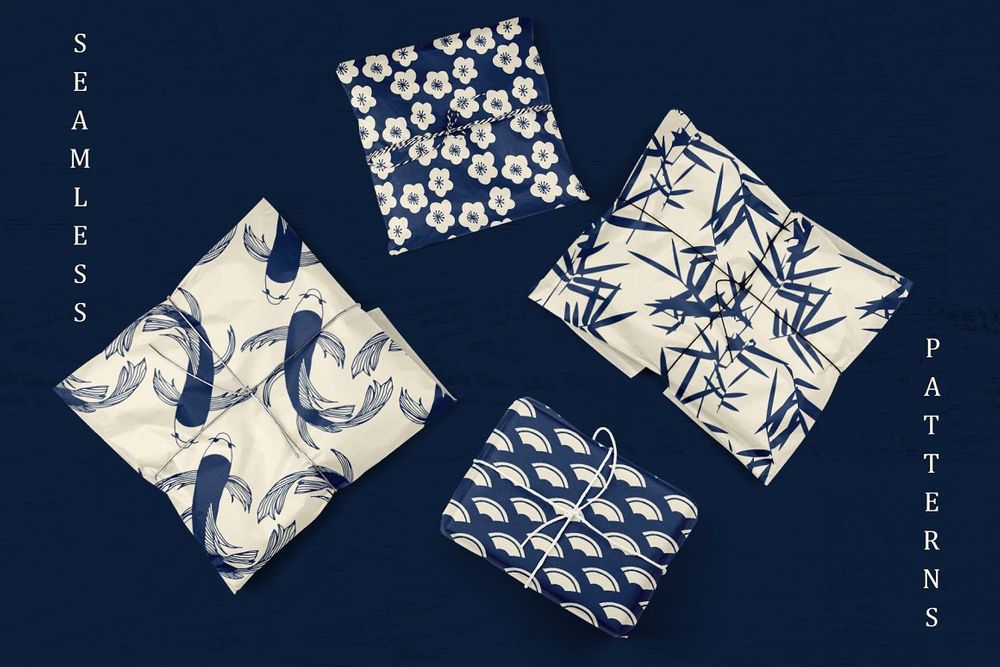 36 Japanese Seamless Vector Patterns
File Type: AI, EPS, JPG, PNG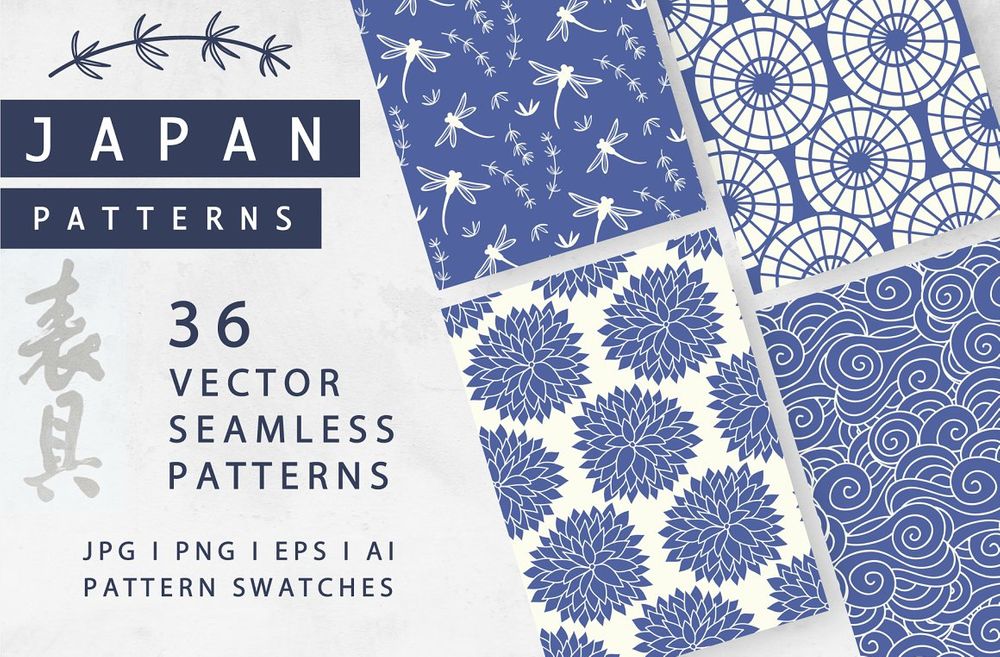 Japanese Seamless Patterns
File Type: AI, EPS, PSD, JPG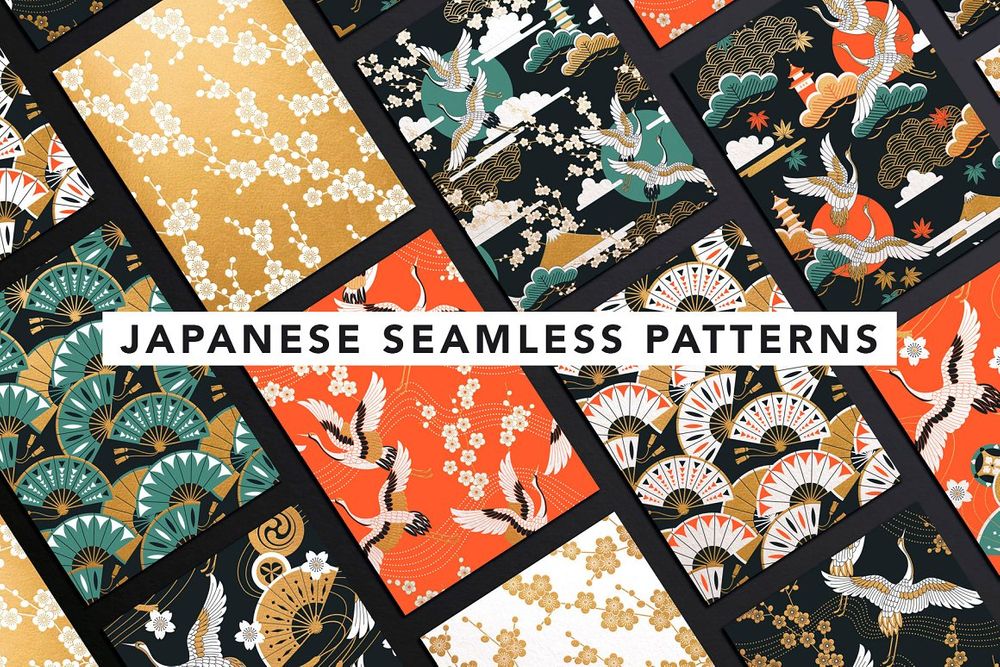 Japanese Geometrics
File Type: AI, EPS, PNG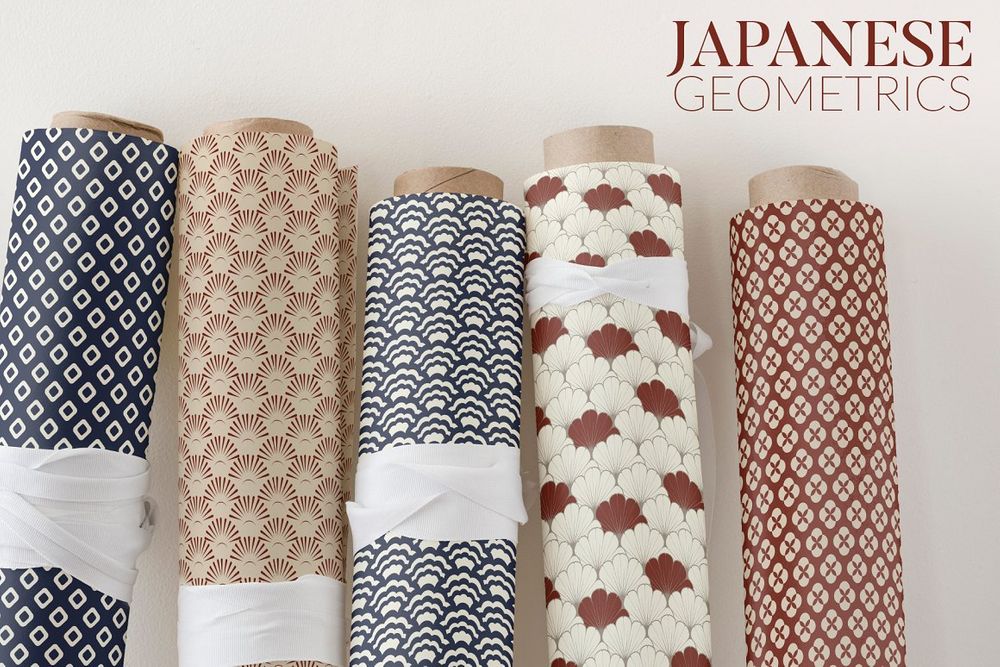 Japanese Patterns
File Type: AI, EPS, JPG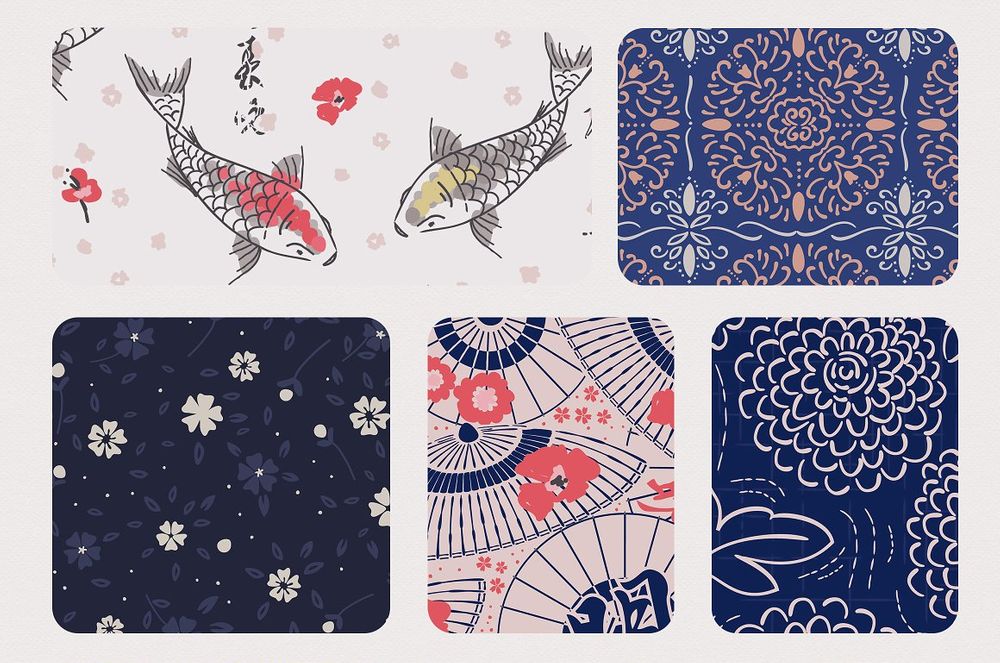 25 Japanese Sashiko Dotted Patterns
File Type: AI, EPS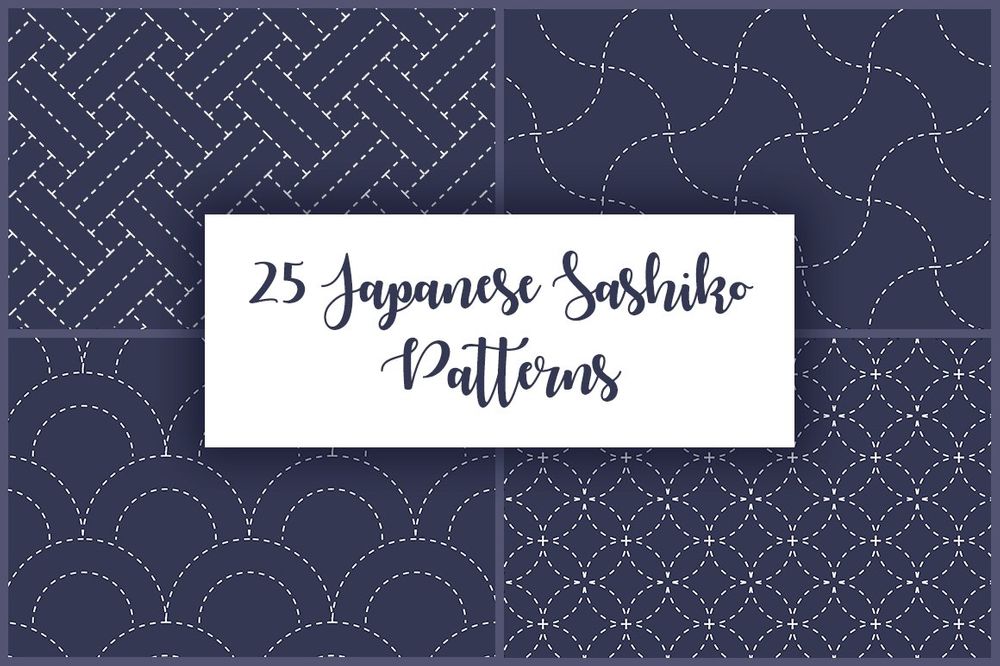 Japanese Flowers Patterns
File Type: JPG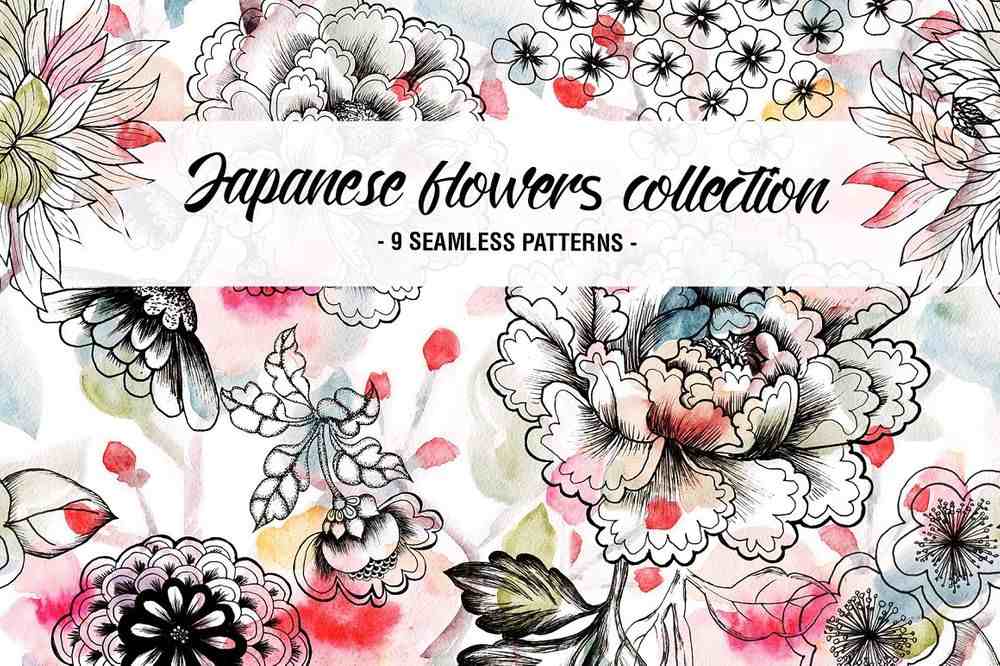 Japanese Patterns Collection
File Type: EPS, JPG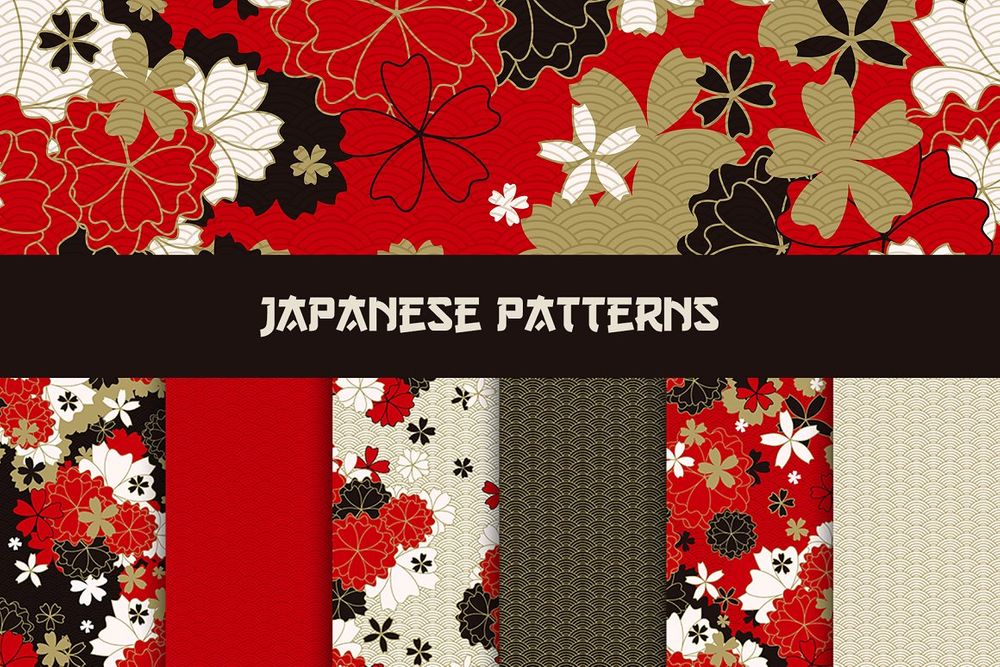 Luxe Kimono Patterns & Motifs Set
File Type: PSD, PNG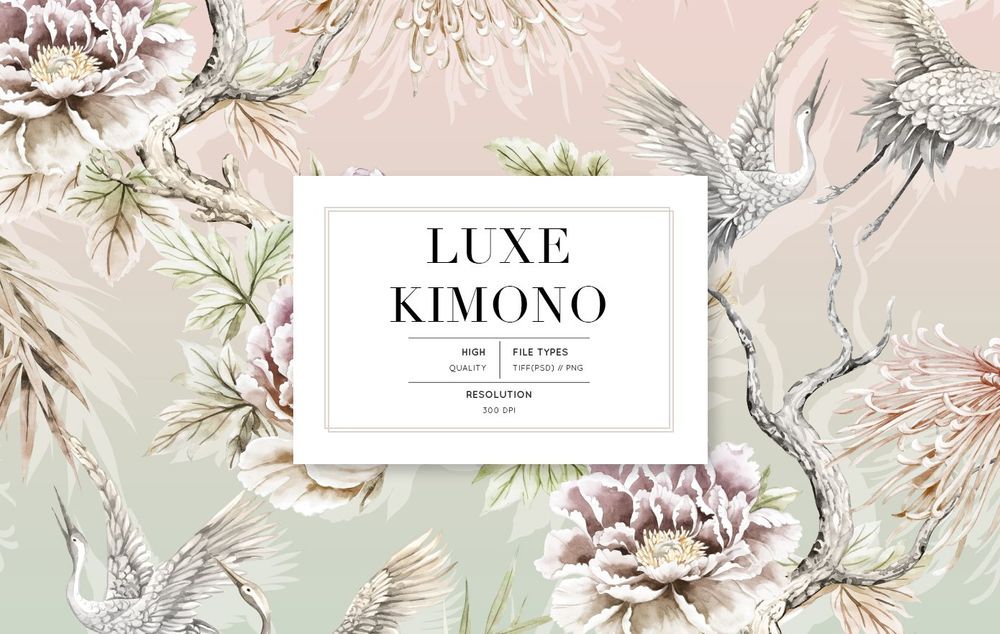 9 Japanese Floral Pattern
File Type: AI, EPS, JPG, PNG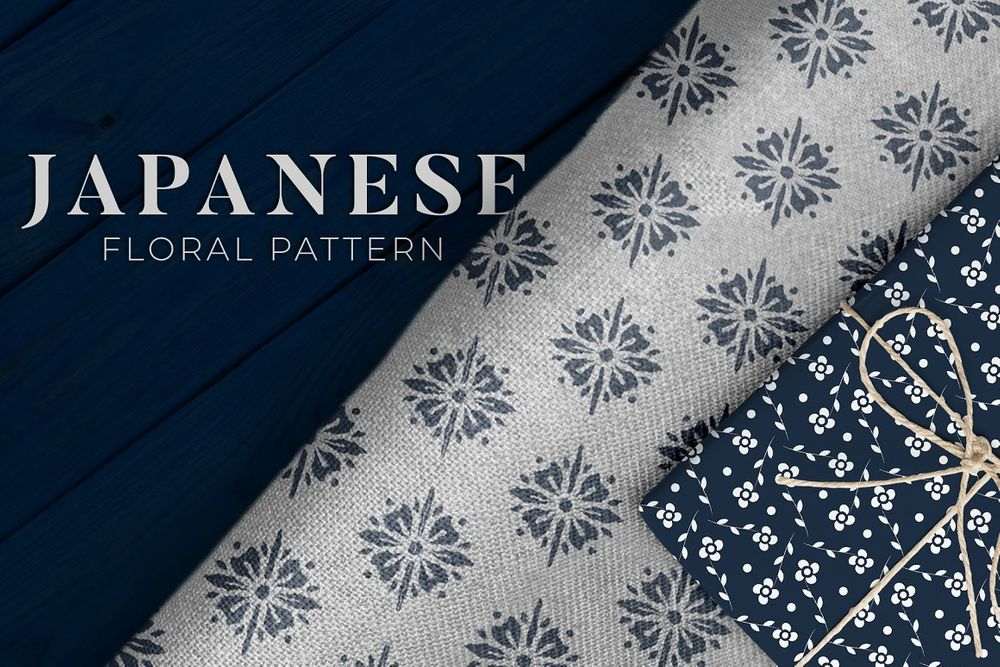 Hatsumo Exquisite Oriental Patterns
File Type: PSD, PNG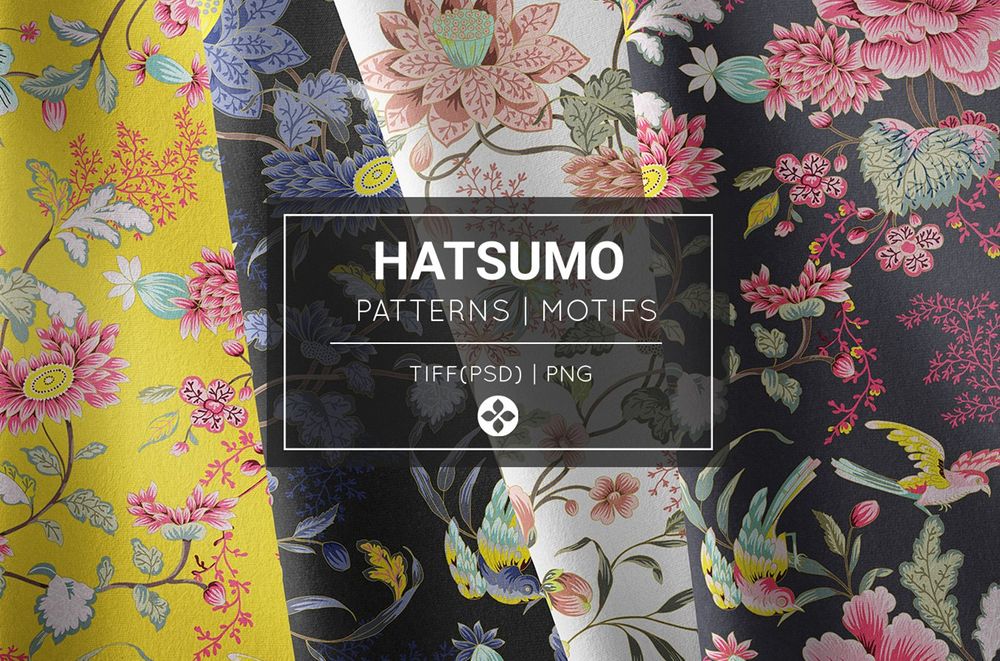 Koi Carps Seamless Patterns
File Type: AI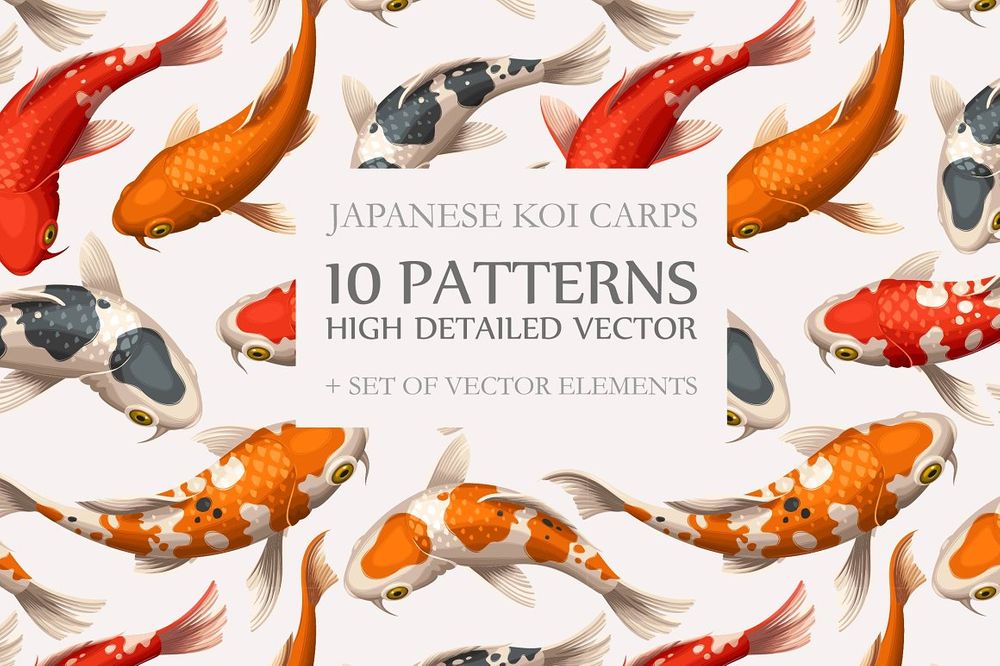 Sayuri Timeless Pattern
File Type: PSD, JPG, PNG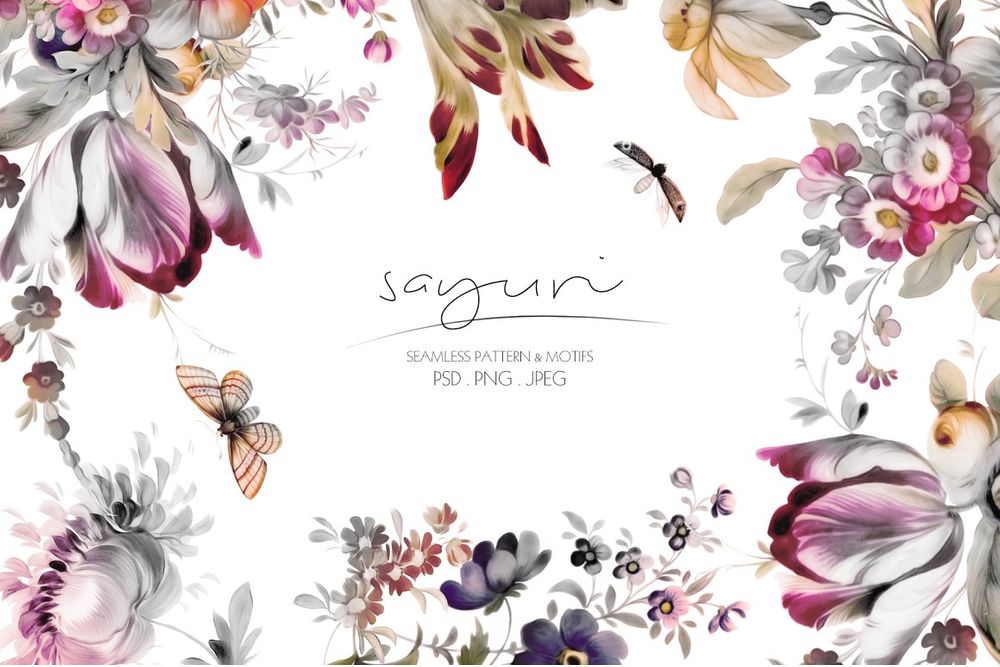 Japanese Garden
File Type: JPG, PNG