Company tees have a long history dating back to 1950s Miami when local resorts began experimenting with logos on t-shirts for advertising, which also includes iconic Mickey Mouse from Walt Disney. And even after seventy years, these business t-shirt remains just as useful, providing numerous benefits to businesses.

Every business requires company shirts. Corporate shirts can provide great value to any business, from the smallest startup companies to the largest corporations; it offers branding, legitimacy, and professionalism. Employees receive a new look, team cohesion increases, and so does their sense of worth.
We'll walk you through each stage of the process, from generating ideas to printing your shirt, in this Comprehensive Guide to Corporate T-Shirt Design. Here's everything that you need to remember.
Define Your Quantity, Budget, and Timeline
Like with most projects, begin your corporate t-shirt design process by determining a few key details. The best printing method to use is directly related to the number of shirts you require. Some methods are designed specifically for large bulk orders, whereas others have a greater per-unit cost, restricting them to smaller quantities unless you have a huge budget.
A larger budget entails more than just purchasing more shirts. It will cost more to print more detailed pictures with more colors. If you prefer softer shirts or a V-neck, you need to boost that budget. Consider your budget early on so you can strike the right balance among all of your design possibilities and the number of t-shirts you require.
It takes time to design. Printing does as well, with various methods having varying production turnaround times. Set flexible deadlines to allow for design development and collaboration with your printer.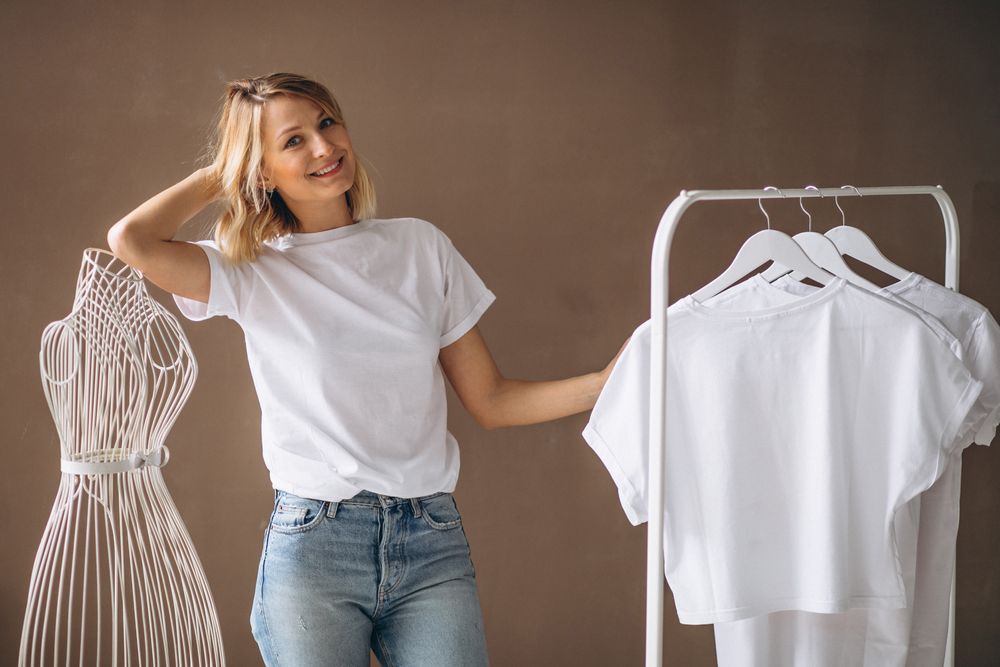 Understand Your Printing Options
Are you looking for trendy T-shirts with beautiful images? Memes can be printed on anything from coffee mugs to clothing in a matter of minutes. Sublimation is the process that allows it to happen. To begin, you will require the best sublimation printer for t-shirts.
Because the heat transfer sublimation printer quality is determined by how well you can translate, design, and print them, it is critical to understand what the best t-shirt sublimation printer is.
Obtain the Necessary Files From Your Designer
Your company t-shirt design is finished. Check with your printer to ensure you receive the correct files from your designer.
You will most likely require:
T-shirt illustration in vector format. This is an Adobe Illustrator (AI), EPS, or PDF file. Get any one from these options for every t-shirt design you're working on.
Color coding. Ensure you have the CMYK/ Pantone color codes for customised colors so that every design looks the way you want it to. For more information, contact your printer.
Obtain the Everyone Sizes
Sounds easy enough, but it's easier said than done. I would recommend using a spreadsheet to keep records of everyone and a point person to assist with data collection. Some people may be unsure of their size. Verify them with the sizing chart. If an employee is still unsure, go the extra mile and have them measure a shirt they already own that fits, then compare it to the precise figures for the new shirt.
If you're going to order everything slim fit, let folks know because if they aren't comfortable with the more sleek types of shirts, they may want to request a size larger than usual. Some find it more flattering, while others find it too tight—it all depends on body frame and preference.
Make an Eye-Catching Design
So far, each tip has focused on simply placing up the order correctly or ideally. But what if the client requests to reconsider everything? Is a design refresh or a complete rebranding necessary?
There is much to be said for designs and logos that have been around since the beginning of a company. Even the most known brands, however, require periodic refreshment. Some businesses have undergone radical transformations. Understanding when to refine your brand is a critical decision, particularly if you have a well-established brand. I'd suggest doing it right before a major promotional buying (such as a large T-shirt order).
However, the more known your brand is, particularly if your logo is recognizable, the more time and effort you should put into redesigning. Don't just do it for the sake of doing it, particularly if you have name or image acceptance.
I strongly advise you to experiment with different typefaces, layouts, clip art, and mixtures before making your final decision. Keep it simple at first—you can always add whistles and bells and colors later.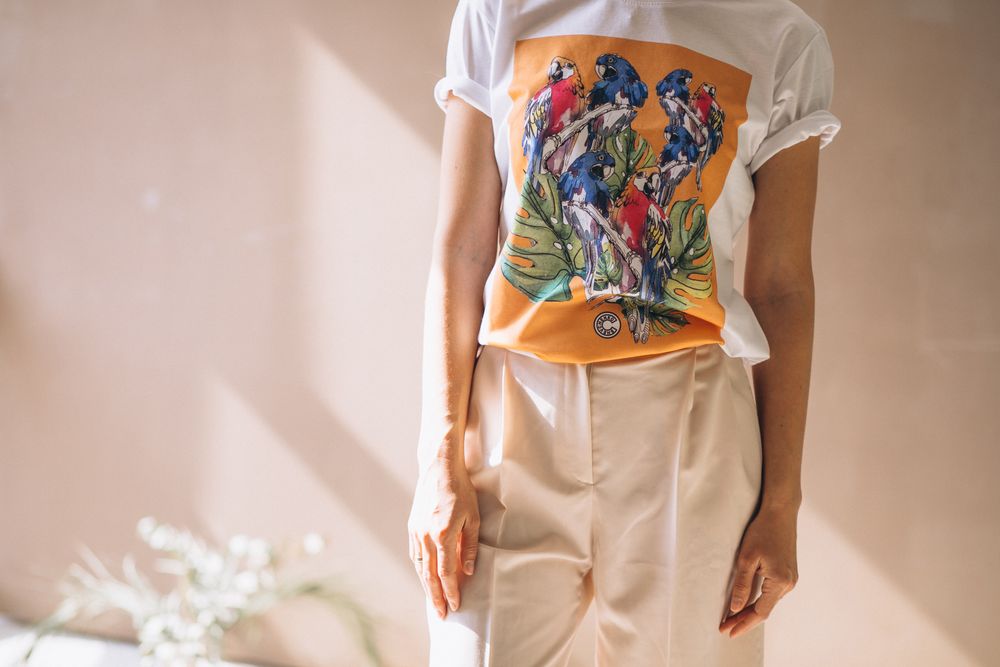 Analyze Your Design
Whatever path you choose, you'll need to evaluate the final design before sending it to the printers. It may even be beneficial to create multiple versions so that you can choose your favorite when comparing them side by side.
Think about more than just the visuals. Because this is a business venture, your final design should meet all of your business objectives. Is it within your price range? Can it be used on shirts of different sizes or types? Is the branding effective?
If you're going to hire a specialist, ensure you communicate your input clearly so he/she knows what you're trying to look for. It can be annoying for both parties when the designs do not match your vision.
At last, have your final designs reviewed by both test audiences and stakeholders. You'll know whether the design is ready for print or need to go back to paper based on how closely their answers match your original goals.
Final Words
When it comes to marketing, a business t-shirt may not have been as groundbreaking as a hot Twitter account, but the concept is the same: small doses of exposure add up. T-shirts are distinctive and can be crafted however you want, making them an effective (and fun!) way to spread the word about your company.
Published by
decolore
Thanks for being a part of this beautiful blog. Hours spent to create this web space to our visitors as much useful as we can. We're living with a pace of life and build beneficial collections related to graphic and web design. Here we come up with premium and free collections like mockups, backgrounds, fonts, wordpress themes, branding, inspiration, tutorials and informative articles for professional designers and beginners. Go ahead and let's be a partners! View all posts by decolore