Have you ever heard the minimalist mantra of "Less is more"? This approach is changing trends around the globe. Creators, as well as users, enjoy the new design philosophy.
In this competitive arena, brands are struggling to provide the best user interface and a minimalist design is a route to it. Yes, when we consider simplicity and minimal design in an e-store, it directly impacts the customer experience.

So, if you are looking forward to enhancing customer experience, read more about the minimalist web design below:
1. Easy Navigation and User Experience
A minimal design removes the clutter and highlights the focal points, thus increasing the ease of navigation. However, don't confuse minimalism with forgoing essential elements. Many web designers get rid of the key aesthetics and functions to gain a sleek website look.
This approach is completely wrong. It either gives an incomplete look at the website or makes navigation difficult. When you hide too many features, visitors will start switching to another website due to difficult navigation. Doing so will give an opposite outcome of minimalism.
Today, customers have become more demanding. Therefore, they need simple but clear instructions. Prospects never want to waste time on a website that is unable to direct them properly.
For instance, if a website is unclear about how to purchase multiple products in one go, visitors might leave and prefer a website that is clear in instructions. Studies show that 76% of consumers give prime importance to websites that are easy to navigate.
Thus, understanding the core dictum of minimalism is essential. Effortless navigation and increased usability should be the primary objectives. When these objectives are in mind, designers will never ignore the key points besides avoiding the unnecessary features.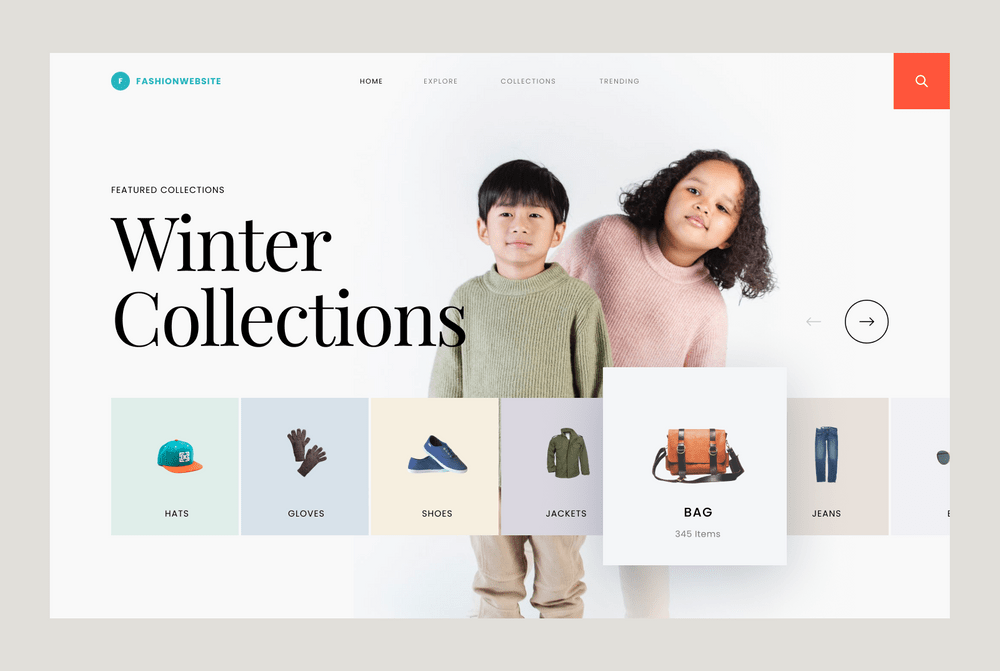 Furthermore, designers can begin their strategy by cutting off the visual clutter. It means eliminating the unnecessary buttons, details, and distractions. Besides this, try to reduce the customer time spent on the website. When you have this goal, you will automatically set a simplified route. Many experienced designers prefer white space, color contrast, and CTAs for easy navigation.
2. Professional Brand Image
A website is considered a mirror image of your business. Today, when there are so many other brands in the business world, standing out looks like a nightmare. However, we should never lose hope and try to maintain a professional image.
Now, if a user visits a website with so many pop-ups, imagery, color, and unnecessary text, which image will be created? It will highlight the non-professionalism and nonseriousness of the brand.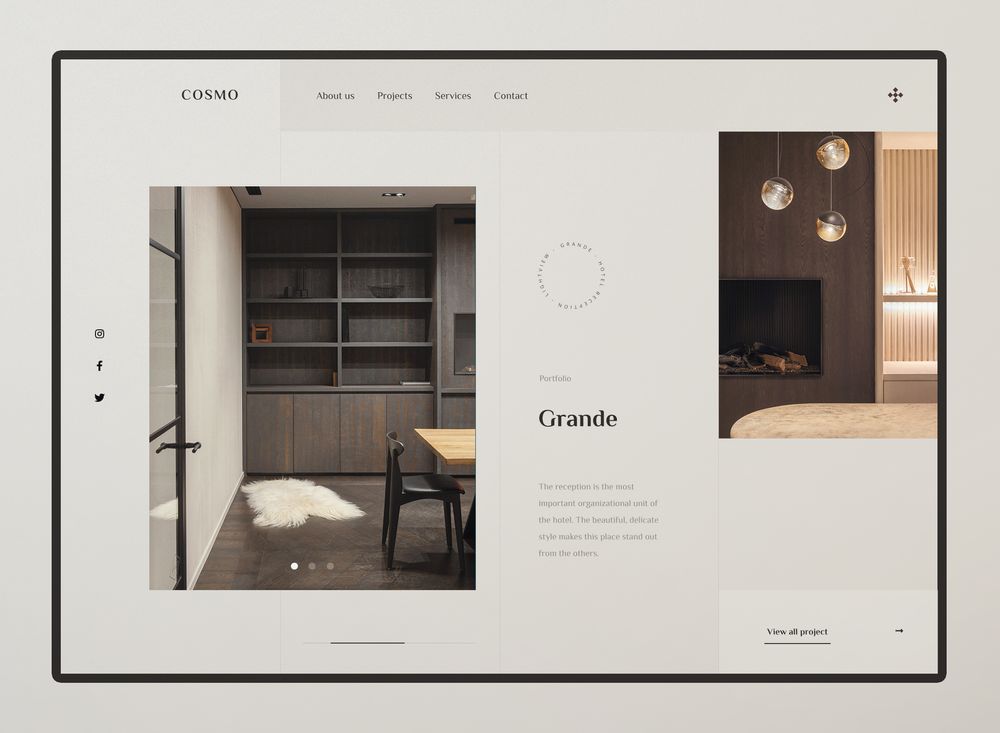 A minimalist design, on the other hand, will leave a lasting impression on a consumer's mind. Business psychology says that visual appearances play a big role in associating a brand. So, when there is a simple yet useful design and information on the site, users will remember your brand as highly professional, mature, and responsive.
Whether your website is for a software development company in Pakistan or for a restaurant in Greece, a minimal design will increase its aesthetic appeal and hence the chance of conversion.
3. Increased Responsiveness
Minimalism got its place in the web world because of its functionality rather than clear aesthetics. It is not just about the choice of a clean look and an organized visual appearance. Tastes vary as per the demographics. But, the key functional benefit of minimalism made it mandatory for every online business. Yes, it plays an imperative role in increasing site speed.
Since minimalist websites have uncluttered interfaces, they take less time to load. Research shows that 47% of consumers want the website to load within 2 seconds. High loading time results in high bounce rates and low conversions.
Additionally, such websites with a simplified design are more mobile-friendly. Since it is an era of immense digitization, we can never ignore this aspect. Therefore, creating a website with fewer distractions is important to make it responsive for every device.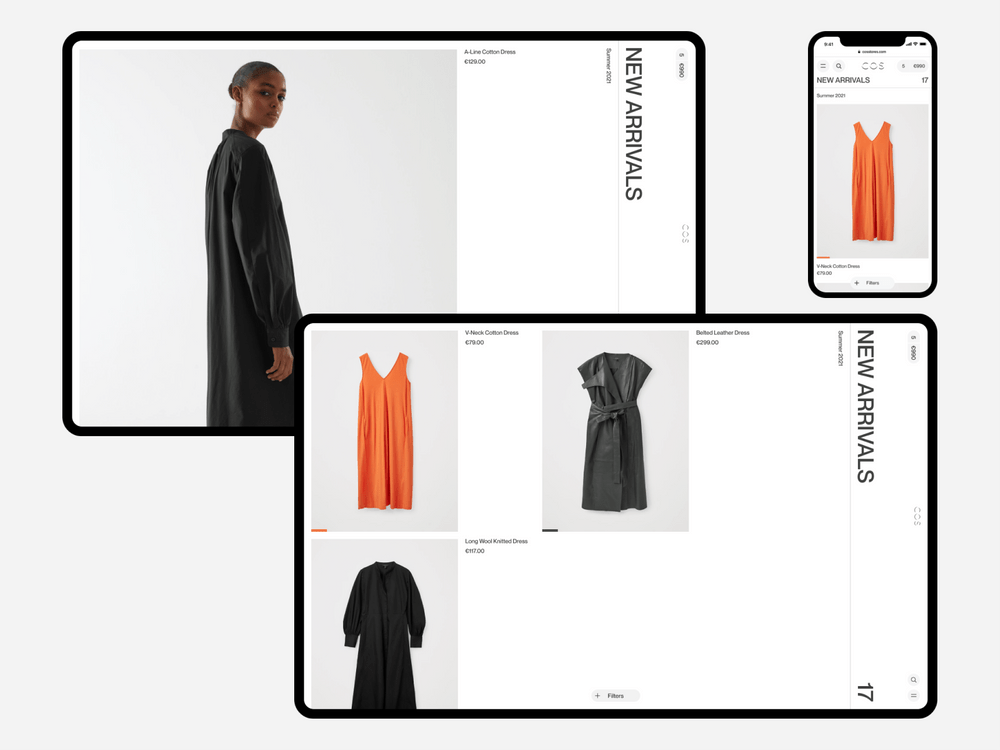 Furthermore, when the website is responsive and is mobile-friendly too, it gets a high rank in search engine ranking. Apart from it, experts believe that websites that are less loading time are easy to maintain. Thus, with a minimalist technique in mind, your website will always be responsive. Downtime, which is a big factor in losing valuable clients will never occur.
4. Focus on Key Elements
When you have a strategy of "less is more" in mind, each element gets an opportunity to come to light. Whether we talk about CTA buttons and imagery or fonts and navigation bars, every element becomes prominent and clear.
Undoubtedly, functional value plays a key role in increasing the user experience but we cannot completely ignore the aesthetics. After using the tactic of minimalism, what elements are left should have a clear aesthetical value.
For instance, some brands prefer bold and big fonts for key statements to draw consumer attention. Since fonts contribute towards usability, aesthetic importance is essential.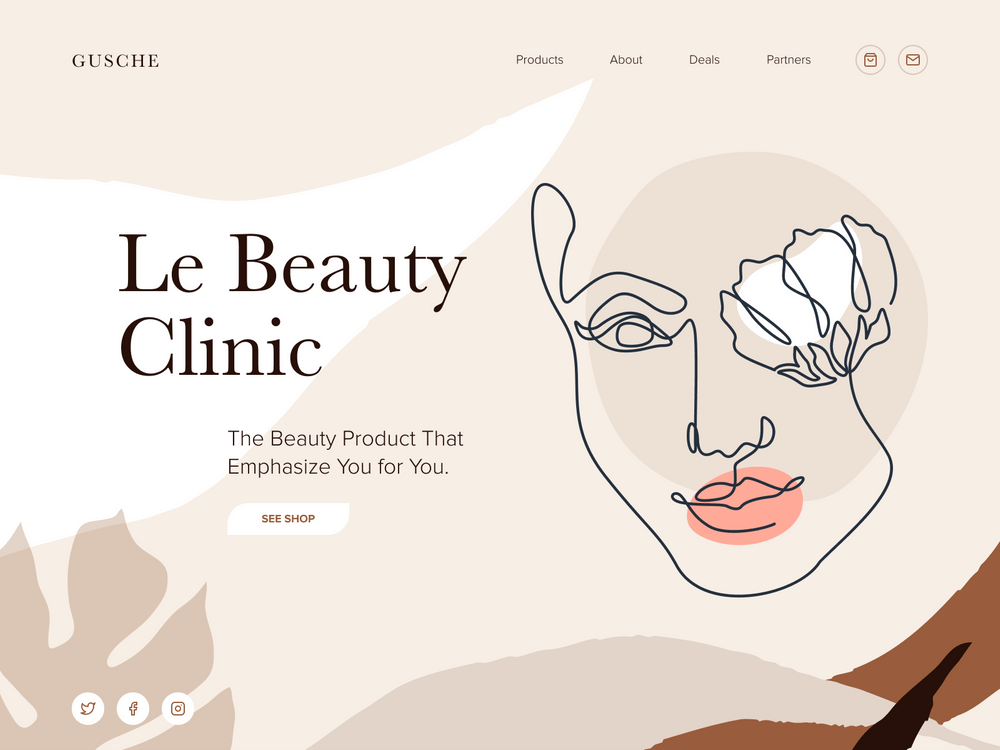 In other words, when we cut down the distractions, we get the core features to focus on. This is essential in increasing customer experience. Moreover, it automatically highlights the core elements as their aesthetics are unique in the overall website. For instance, if you are choosing a contrast of blue and white for every font on your website, users will hardly focus. However, if you use it only on your tagline, it will gain the user's attention.
Wrapping It Up
In short, minimalism sounds easier but comes up with critical implementation. There is a slight borderline that every designer needs to understand. Besides this, there is so much depth in this approach. In simpler terms, designers need to put prime focus on the fundamentals and ignore the unnecessary elements that can prolong a user's journey.
The business market is competitive and increasing customer experience is imperative for every other brand to survive. Adopting a minimalist design technique is a safe route towards a good user experience.
It builds professional brand identity, makes the website responsive on the web and other devices, helps the users to navigate easily, and brings the core elements to light. When all these factors are combined, customer experience is automatically increased.
Published by
Muhammad Shoaib
Shoaib provides ghostwriting and copywriting services at Assignyourwriter in the UK. His educational background in the technical field and business studies helps him in tackling topics ranging from career and business productivity to web development and digital marketing. He occasionally writes articles for Dynamologic Solutions. View all posts by Muhammad Shoaib