Plagiarism is a serious violation of writing rules. It can damage your reputation and, in some cases, result in legal issues. Taking someone else's work and passing it off as your own should never happen.
You may be doing it knowingly by not attributing appropriately. In other cases, it may be something as simple as a phrase. The minute you run your article through a plagiarism checker, it lights up like a Christmas tree.
Fortunately, there are plagiarism detection tools for editors available. They go through millions of texts to give accurate results.
Our article will look at what we consider 10 of the best plagiarism detection tools for editors.
What we like
Support for over 190 languages

It is fantastic for academic and literary use
What we don't like
There is a limitation on free plagiarism checks

The free version only applies to Bing
Plagiarism is highly efficient and easy to use. You can upload files or paste content and URLs in the text box. It supports a wide range of file formats, including HTML, RTF, and TXT.
The platform also supports more than 190 languages. You get more functionality by downloading chrome and Firefox extensions.
The downside is you have to register to get access to Google.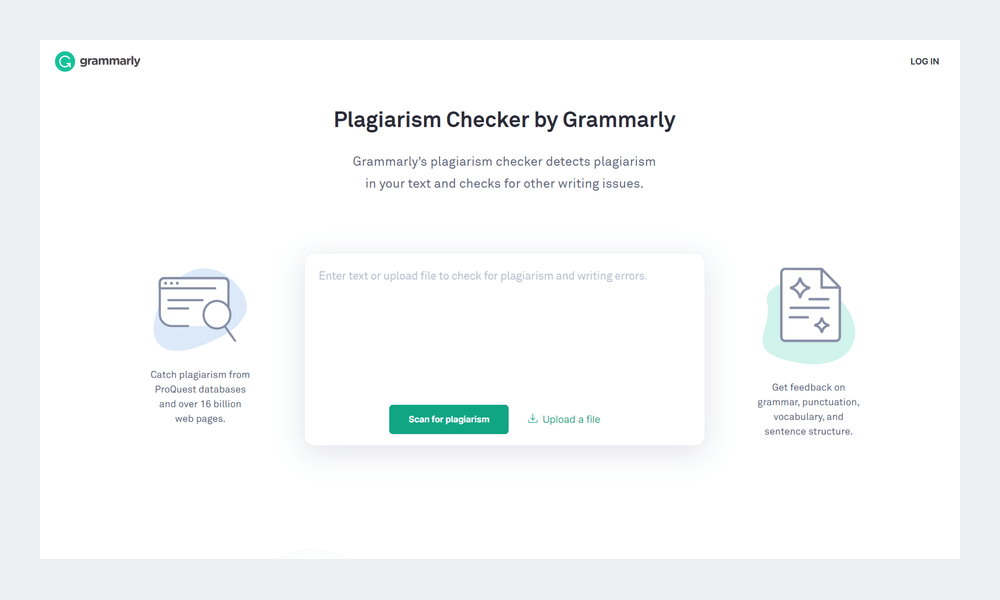 What we like
It provides grammar and plagiarism checks

You can download it as an extension to Microsoft Office or a browser
What we don't like
It is not available on Google docs
Grammarly is useful for proofreading and plagiarism checks. Install it as a plugin for Microsoft or your browser and get real-time corrections. You can use it on desktop, mobile, Android, and iOS. The downside is you only get access to the plagiarism checker if you go for the paid option.
What we like
Easy to use with step by step guides

You can check whether other authors have plagiarized your work
What we don't like
You can only use it on Yahoo and Google Browsers
Plagiarism checker is excellent for online content and SEO. The platform is easy to use and free. Simply paste your text and click on search. It also allows for email notifications for results.
What we like
You can upload Google docs

It allows for the exclusion of a specific URL
What we don't like
You have a limit of 1000 words per check
Small SEO tools are free and easy to use. Simply upload or paste text and click on the search button. It gives the percentage of text uniqueness. The rewriting feature will help change the wording to avoid plagiarism. You can use the tool on Android and iOS as well as mobile.
What we like
It provides a comprehensive check

Allows for integration with LMS and CMS
What we don't like
The user interface is not very friendly

It is a paid plagiarism checker – only the first 20 credits are free
Plagscan provides checks against scientific journals and user documents. Companies that offer blogger outreach services can use it to scan online blog content. It ensures the quality of the articles by ensuring zero plagiarism.
Upload, paste, or import files using the URL. Do the same for documents in cloud storage. Easily integrate it with your Learning and Content Management systems (LMS/CMS) for additional functionalities.
What we like
It allows for grammar and plagiarism checks

Ideal for academic work

You can download the results as a PDF file.
What we don't like
It has a 1,000 word limit per search
Duplichecker is easy to use. Simply paste the content into the text box. Alternatively, upload the file or URL. You will need to do it in batches of 1,000 because of the word limit. Duplichecker uses visuals of donut charts to display results. For more advanced features, you have the option of Duplichecker pro subscription packages.
What we like
It has specific sections for business and academic work

Works for different file and Unicode formats
What we don't like
You must sign up to use the platform

You cannot exceed ten pages if you are on the free platform
Copyleaks is an excellent tool, especially for e-learners. The cloud-based platform supports different Unicode languages and file formats.
The MS add-on allows for real-time corrections. You can also download the mobile app. The downside is it has a monthly word limit of 2,500 for free checks. Beyond that, you have to sign up for one of the plans.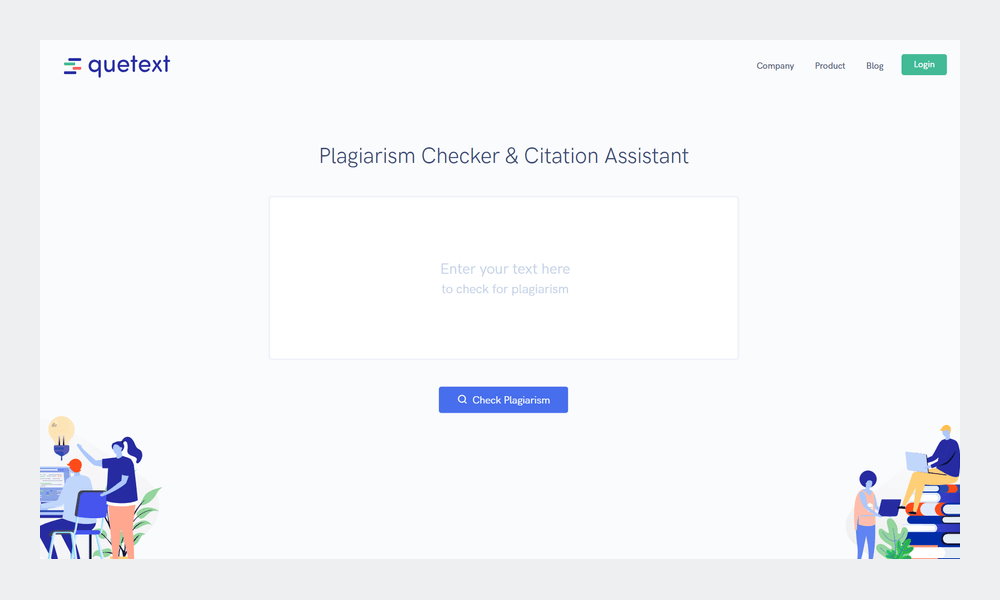 What we like
It is both a citation assistant and plagiarism checker

The proprietary DeepSearch technology increases its efficiency
What we don't like
You only get five free checks per month

It doesn't allow for file uploading. You also can't scan web pages or links
Quetext has proprietary DeepSearch technology for better functionality. It allows for fuzzy matching, contextual analysis, and conditional scoring. This makes it ideal for academic work.
It also uses ColorGrade feedback for the visual presentation of results. Manually input the source material information using the citation assistant. The downside is you have to register to use it. You may also need to opt for the paid version if you run many checks.
What we like
Offers 3-in-1 functionality; proofreading, plagiarism checker, and vocabulary builder

Very fast

You can customize the settings
What we don't like
You cannot download or store results
PaperRater is a multifunctional tool. Proofread, check plagiarism and improve your vocabulary. You have the option of free or paid plans. It has a proprietary tool, Grendel, which uses algorithms to check work.
Finesse the search by customizing different aspects. Such include education level, paper type, and detection speed.
What we like
It generates insightful reports, including things like overused words
What we don't like
It may not be beginner-friendly

You have to buy credit to run a plagiarism check
ProWritingAid is versatile and ideal for any writing. The reports are detailed and very comprehensive. There is a free version, but you will not be able to use the plagiarism checker.
Final Thoughts
We have shared our top 10 recommendations on plagiarism checkers. Some are free, while others offer more advanced features at a price. It helps to have a good understanding of your requirements to help you decide. Also, those that offer multiple functionalities will help make your writing stronger.
Featured image by rawpixel.com
Published by
decolore
Thanks for being a part of this beautiful blog. Hours spent to create this web space to our visitors as much useful as we can. We're living with a pace of life and build beneficial collections related to graphic and web design. Here we come up with premium and free collections like mockups, backgrounds, fonts, wordpress themes, branding, inspiration, tutorials and informative articles for professional designers and beginners. Go ahead and let's be a partners! View all posts by decolore