Change the mood of your design projects from sombre to spirited using these mystical Egyptian fonts. Who wouldn't be charmed by this innovative ancient culture? If you're obsessed with ancient Egypt as we are, you should try these exquisite fonts for sure.
All of these Egyptian fonts has been crafted by professional designers and are in the best quality no matter it is free or premium fonts. You can use them in many designs such as ancient books, museum web desigs, posters, titles and more. Feel free to take a look at our fonts list and choose your favorite to download. Keep a good mood and enjoy. 🙂

You may also like:
Horus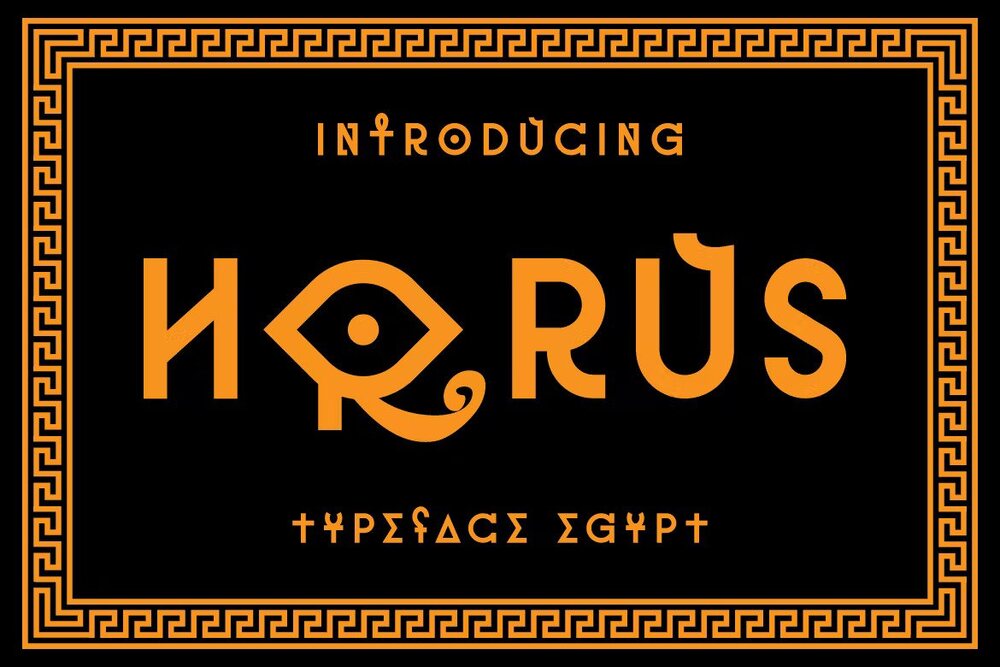 An unique font with egyptian hieroglyph style. So perfect for logo designs, magazines, social media, brochures and many more.
Cleopatra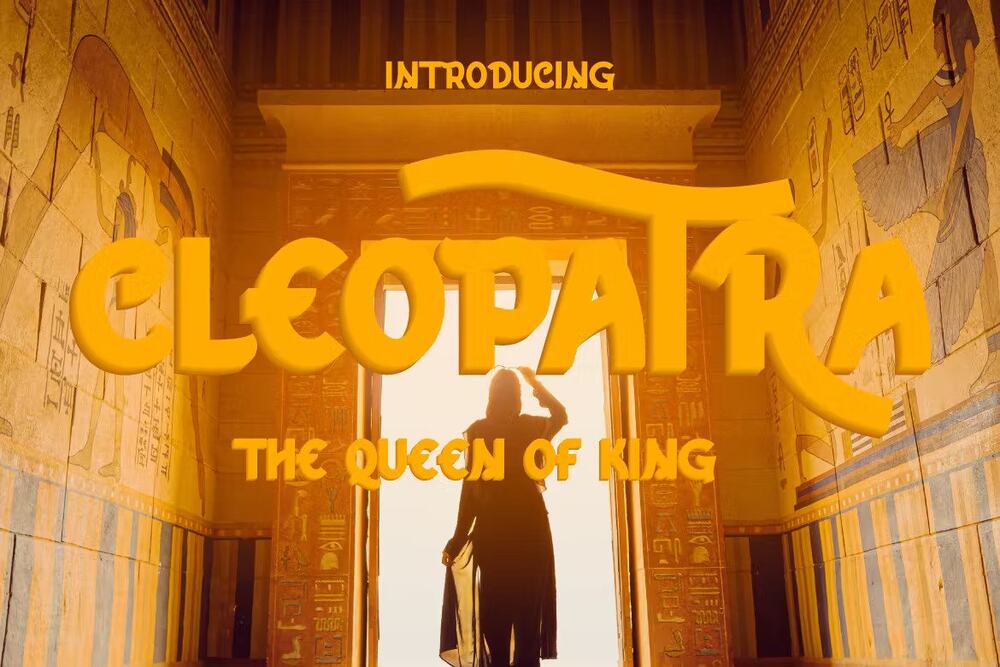 A modern sans serif font in Egypt style. So perfect for logo designs, magazines, social media, brochures and many more.
Ancient Typeface Bundle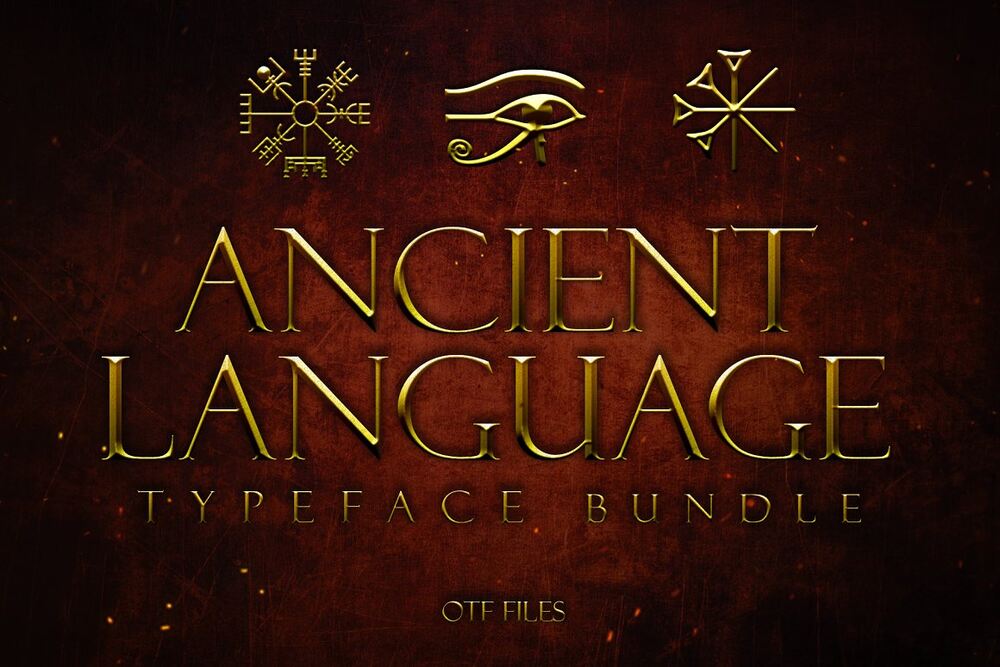 An incredible bundle of 3 ancient language typefaces. It's perfect for logos, monograms, titles, games, posters and more.
The Egyptian Hieroglyphs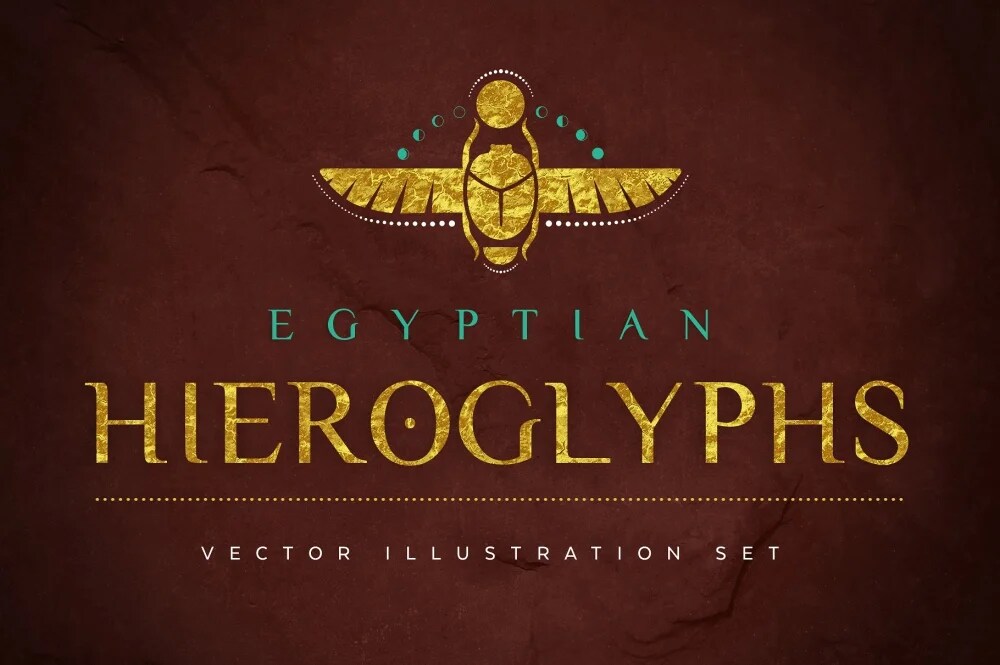 The set comes with 28 carefully handcrafted symbols combining unique dot patterns and elements of the moon to create an entirely new twist on these ancient illustrations.
Khepri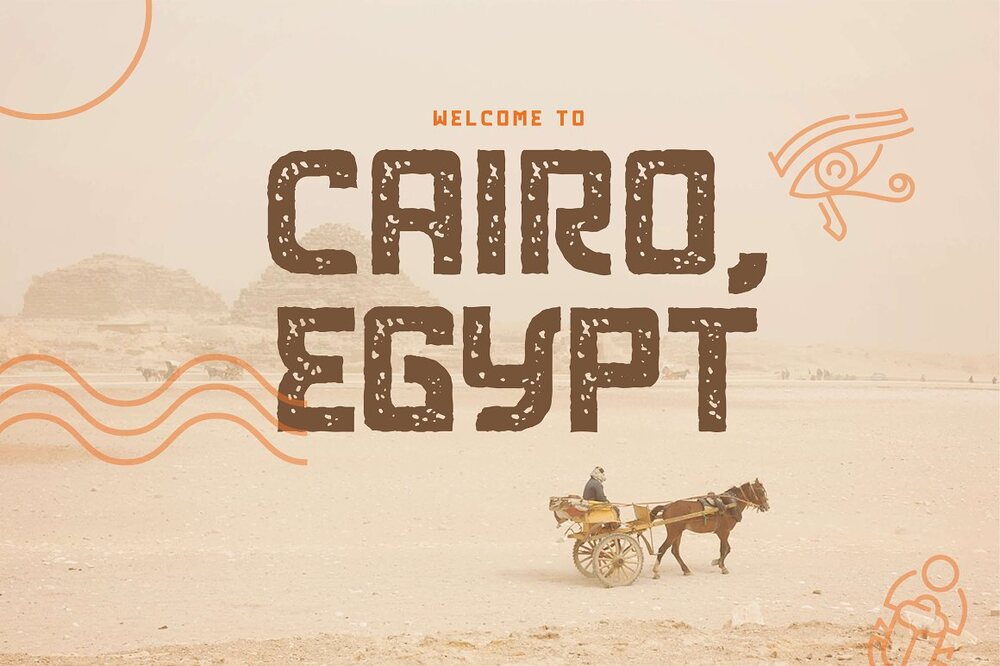 A sans serif typeface inspired by Egyptian hieroglyphics with a modern twist. It works perfect as a stand alone, or with title headings for festival / movie posters or even your blog.
Egyptian Hieroglyphs Typeface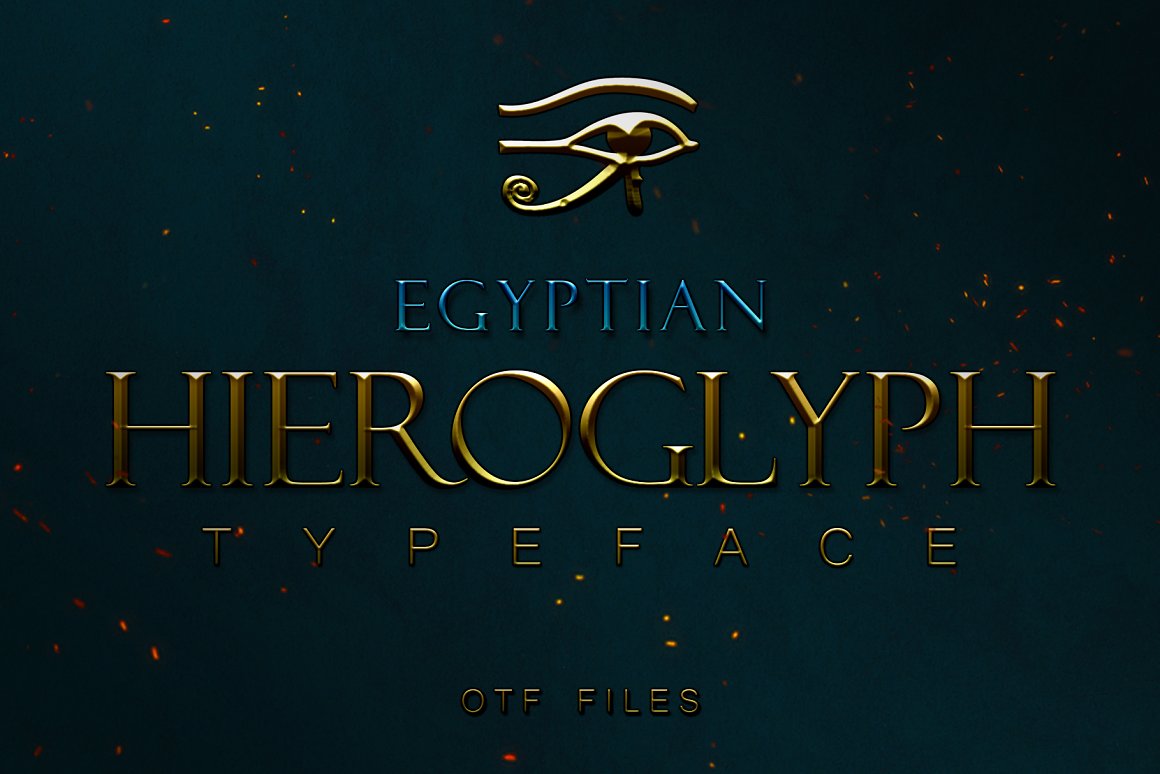 It is a font based on the Egyptian alphabets. Perfect for logos, monograms, titles and posters.
Sunblast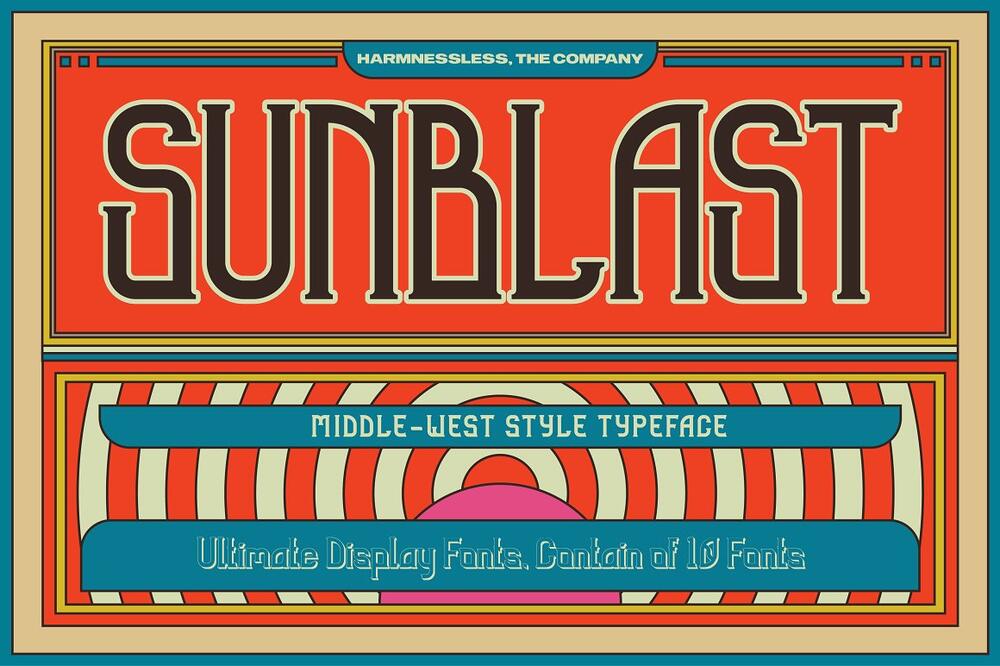 It is a display font family with 10 styles inspired by neo-psychedelic-stoner scene. Designed in a modern Egyptian style. So good for designs such as invitations, greeting cards, posters, covers and etc.
Meso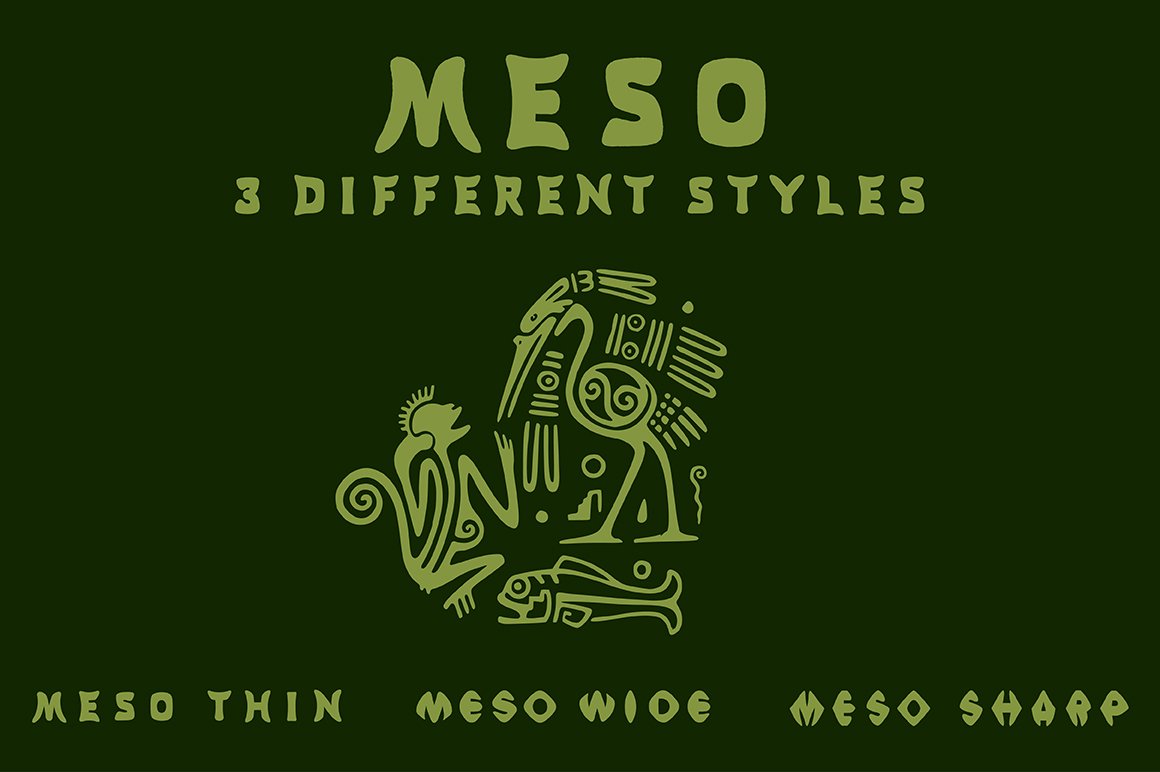 an all-caps display font in 3 styles; thin, wide, and sharp. Try them for a unique look for your next project.
Ephemera Egyptian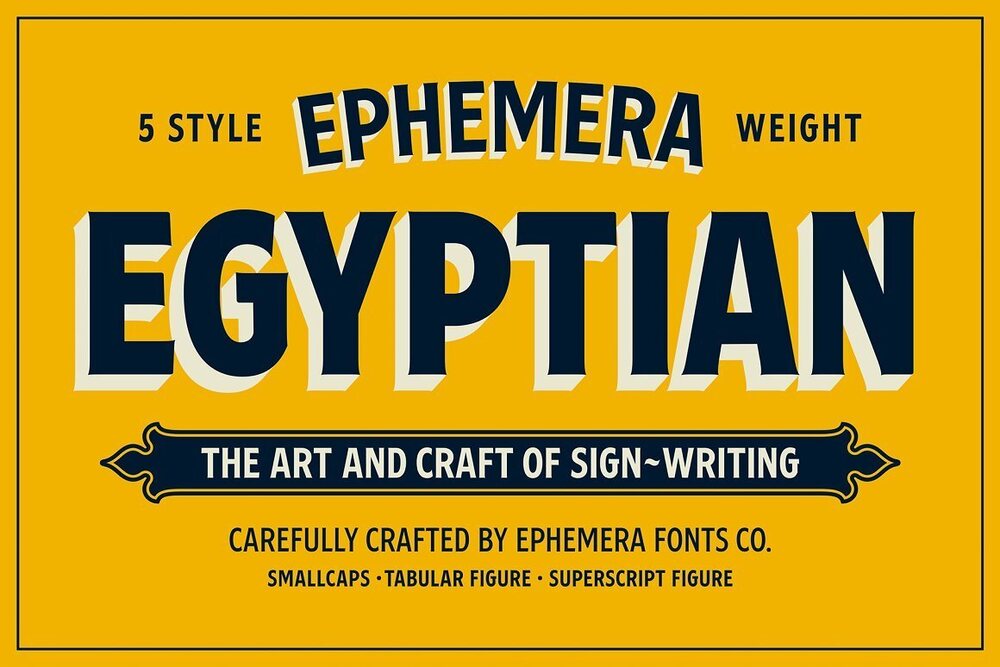 This typeface inspired from basic block lettering, widely used in art and craft of signs writing. Ideal for designs such as headlines, signages, logotypes, badges designs, packaging and etc.
Glyphic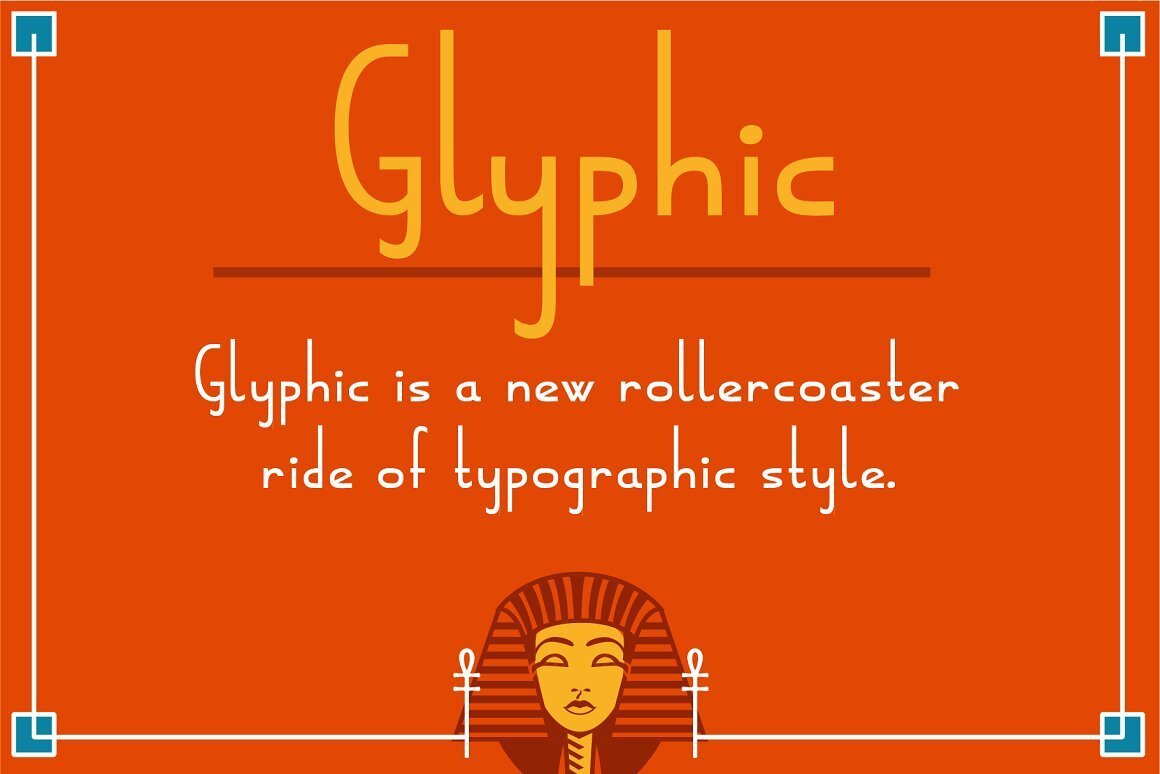 It is a rollercoaster ride of typographic style, with forms seeming to change their mood from ultra-serious to absurdly playful. Best for posters, covers, packaging, lettering and etc.
KH Egyptian Upper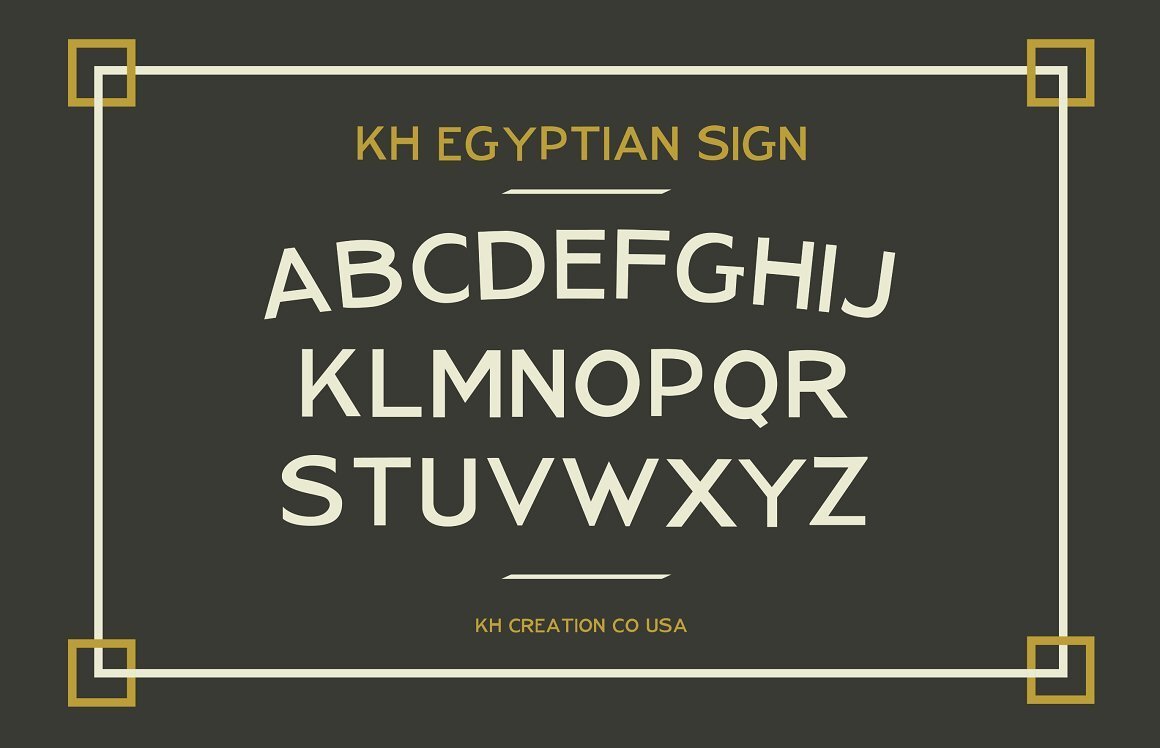 This display Egyptian style font will definitely work with a wide variety of projects such as titles, headlines, logos, posters, covers and etc.