These icons are very widely used, mostly by non-profit charities. They are much needed for booklets, magazines, invitations or web and graphic design. So we invite you to help poor people and children in any way. For dedicated designers to create an eye-catching creatives.
These charity and donation icons are made by professional designers and is in the highest quality no matter it is free or premium designs. Keep and eye on out list and selections to download the best icons for your charity design project.

You may also like:
Editor's Offer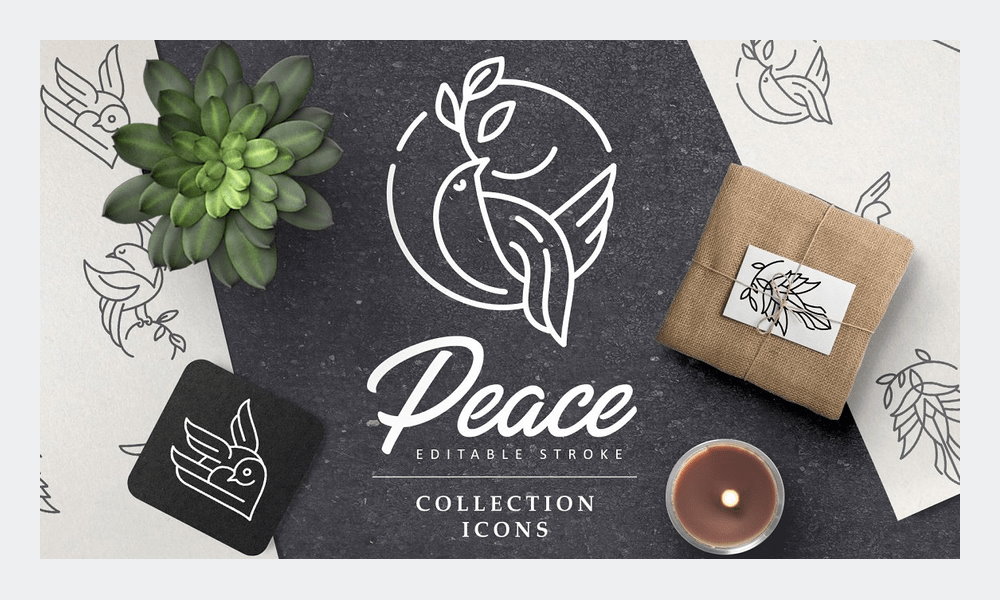 Charity icons and logo's pack. Create a peaceful design project by using them in EPS file format, which are simply to use in Adobe Illustrator or CorelDraw.
15 Charity Icons
File Type: EPS, SVG, PDF, PSD, PNG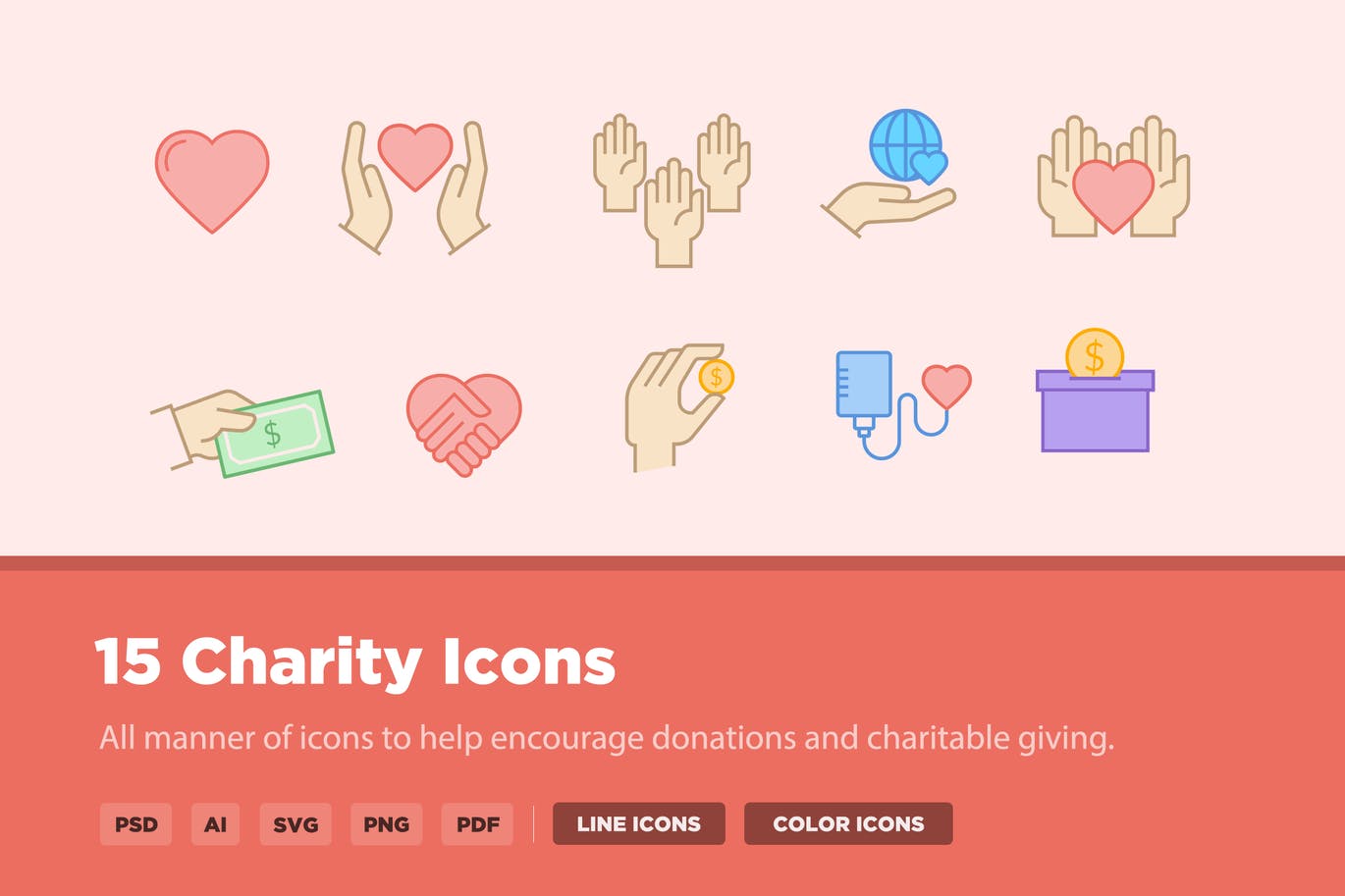 18 Charity & Donation Icons
File Type: AI, EPS, SVG, PNG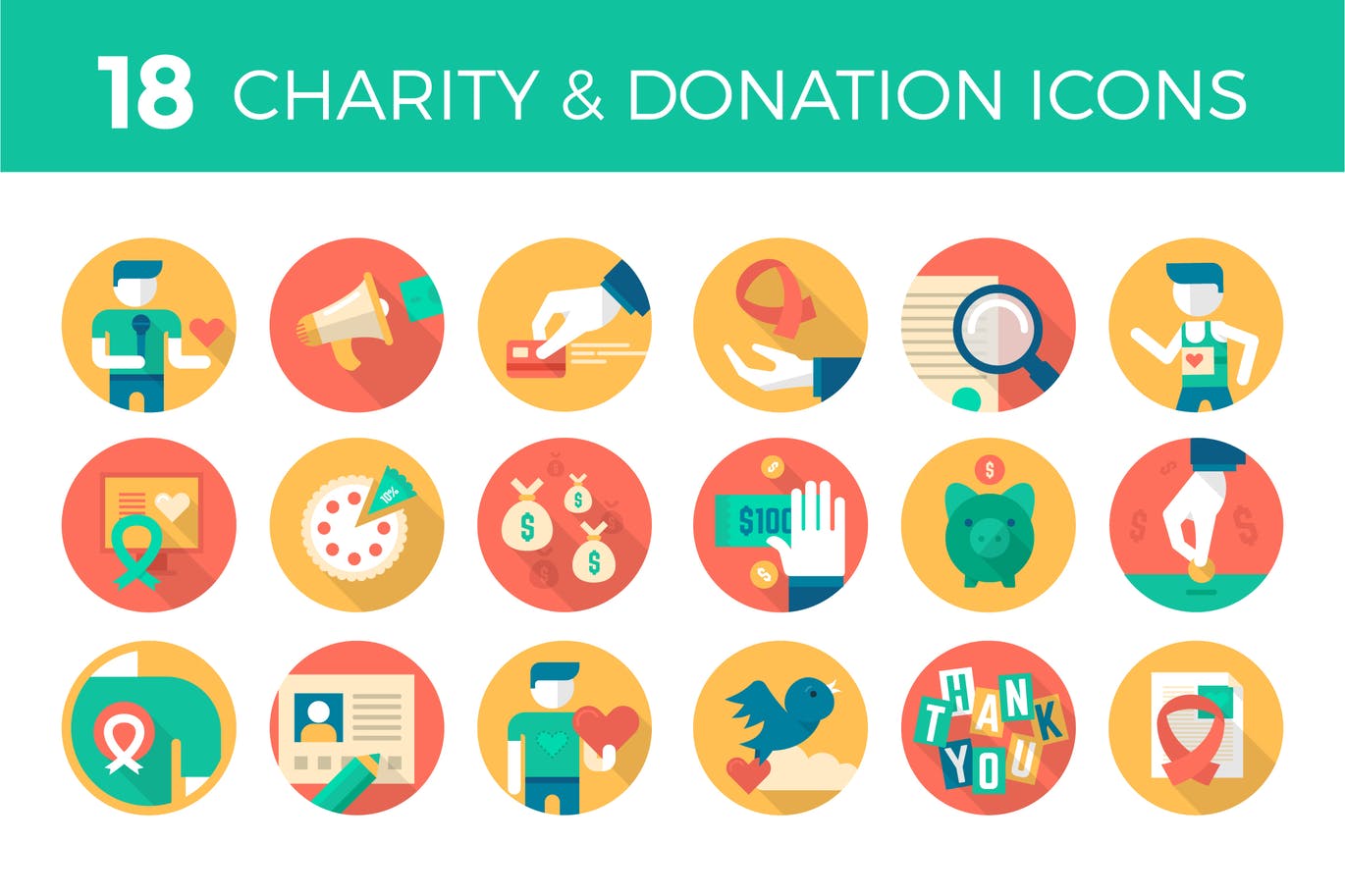 20 Charity Line Icons
File Type: AI, EPS, SVG, PNG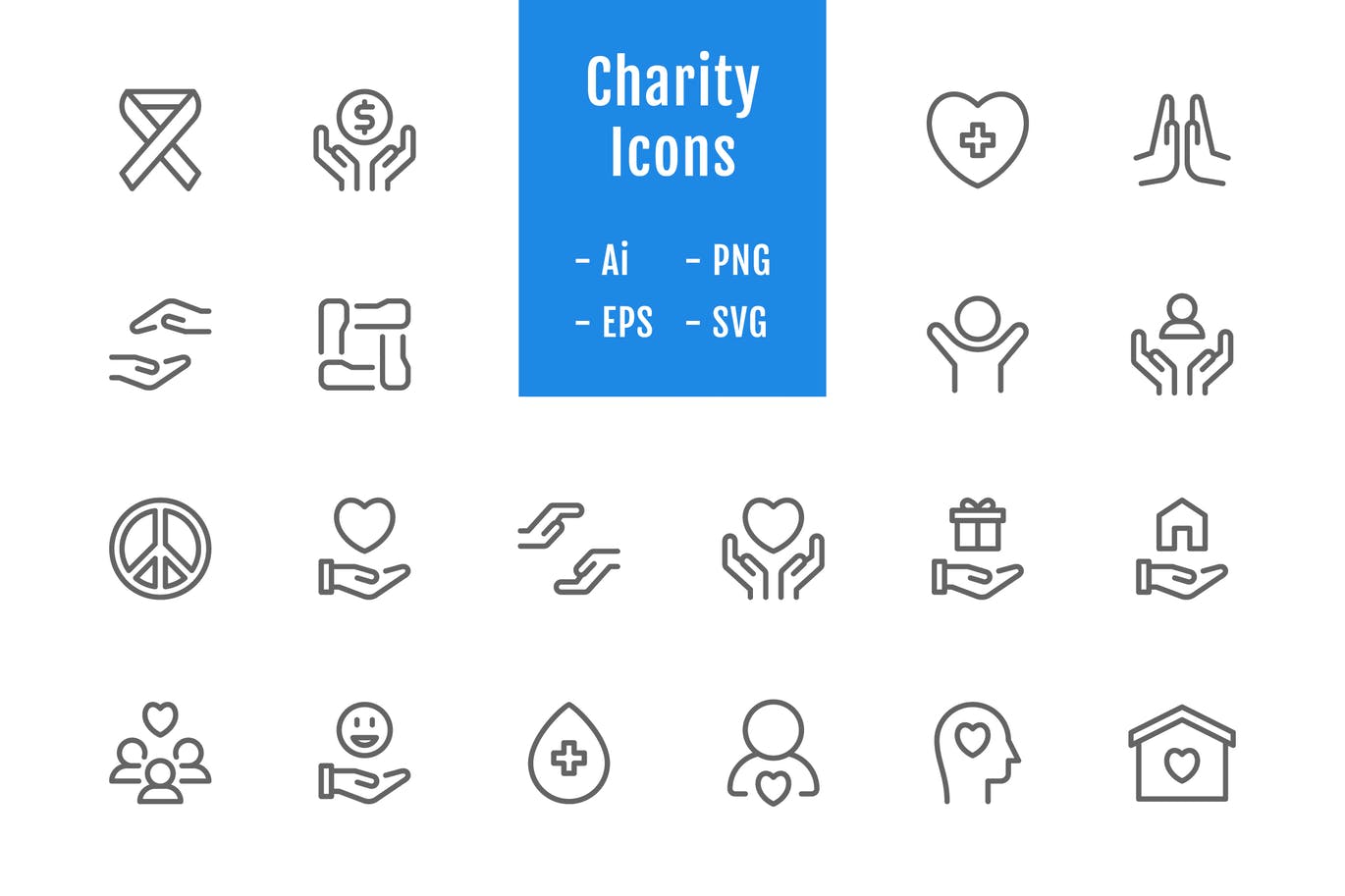 Charity Outline Icons
File Type: AI, EPS, SVG, PNG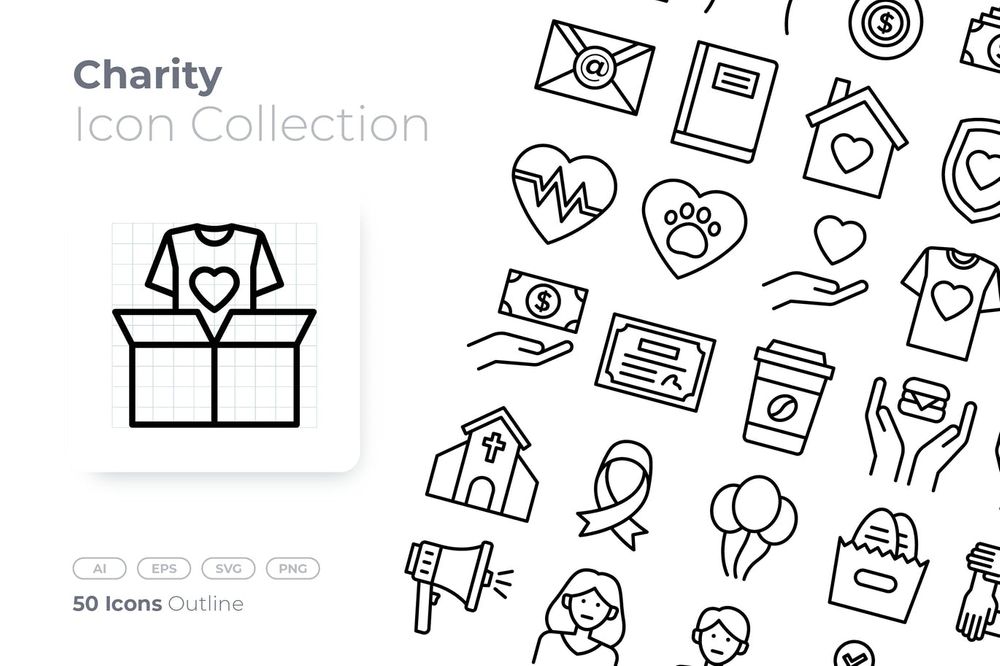 Donation Icons
File Type: EPS, SVG, PNG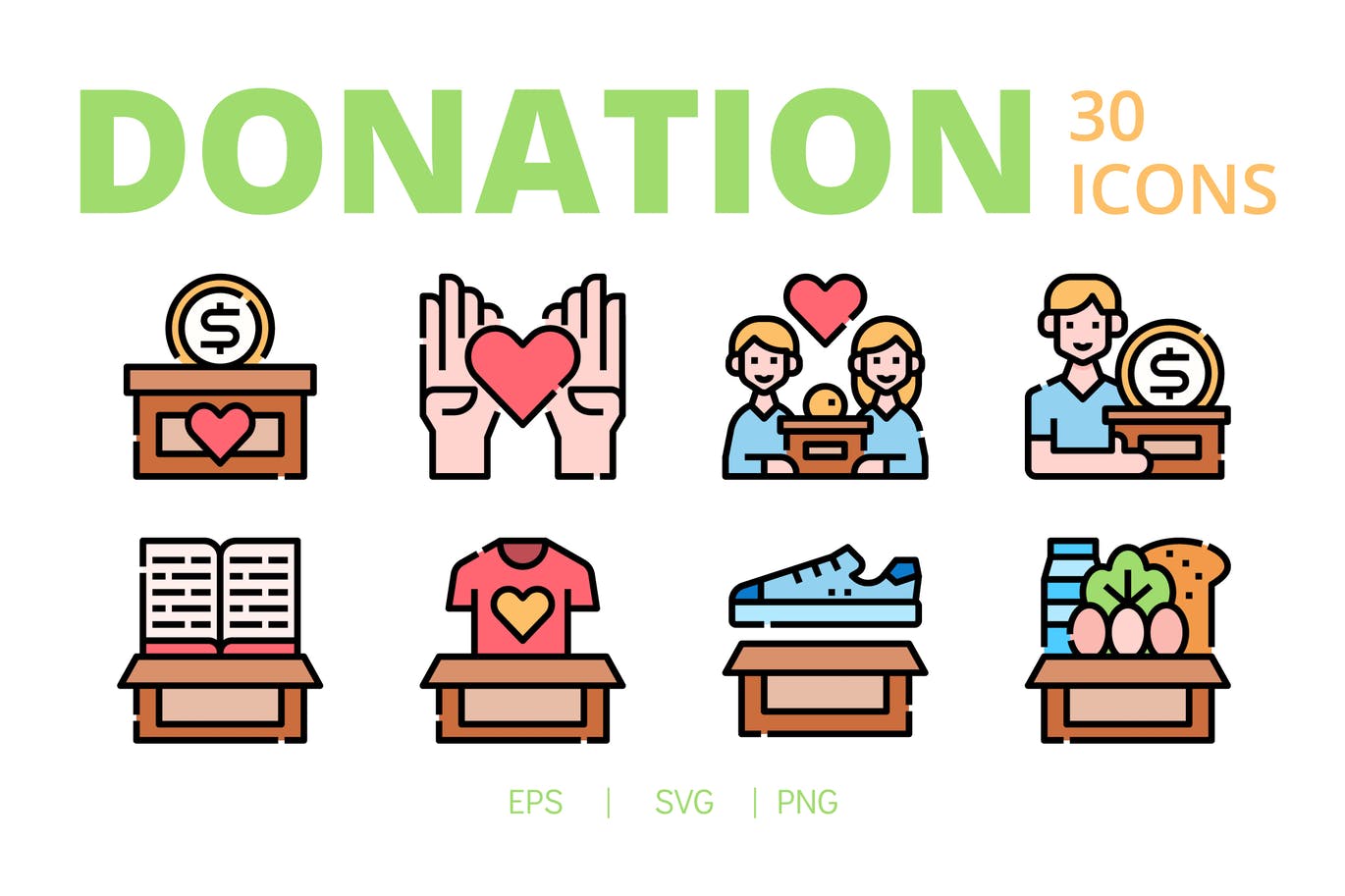 Donation Line Icons
File Type: AI, EPS, SVG, PNG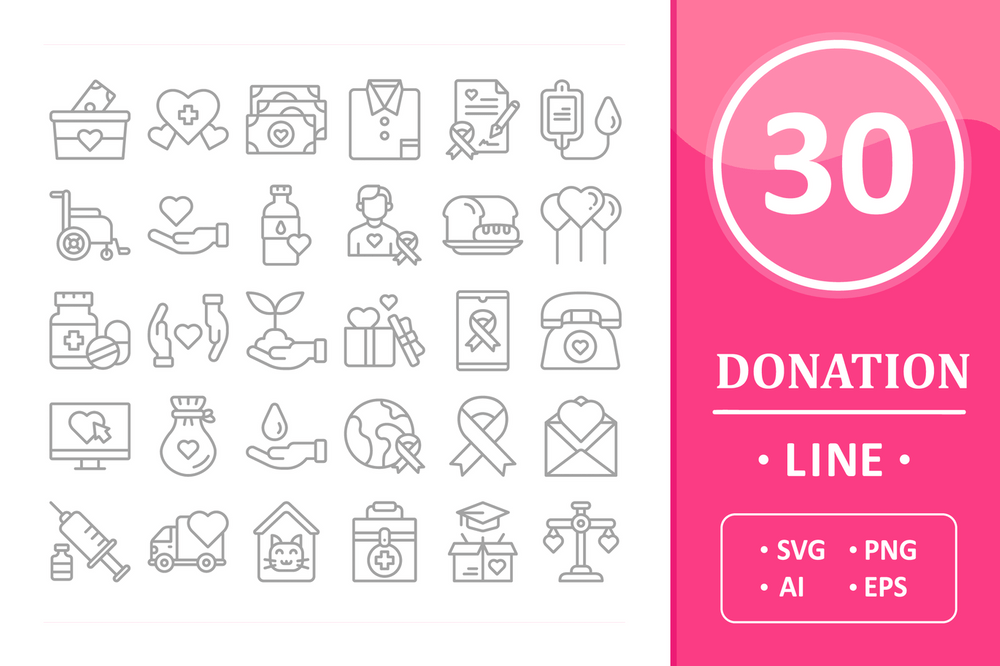 30 Volunteering Line Icons
File Type: AI, EPS, SVG, PNG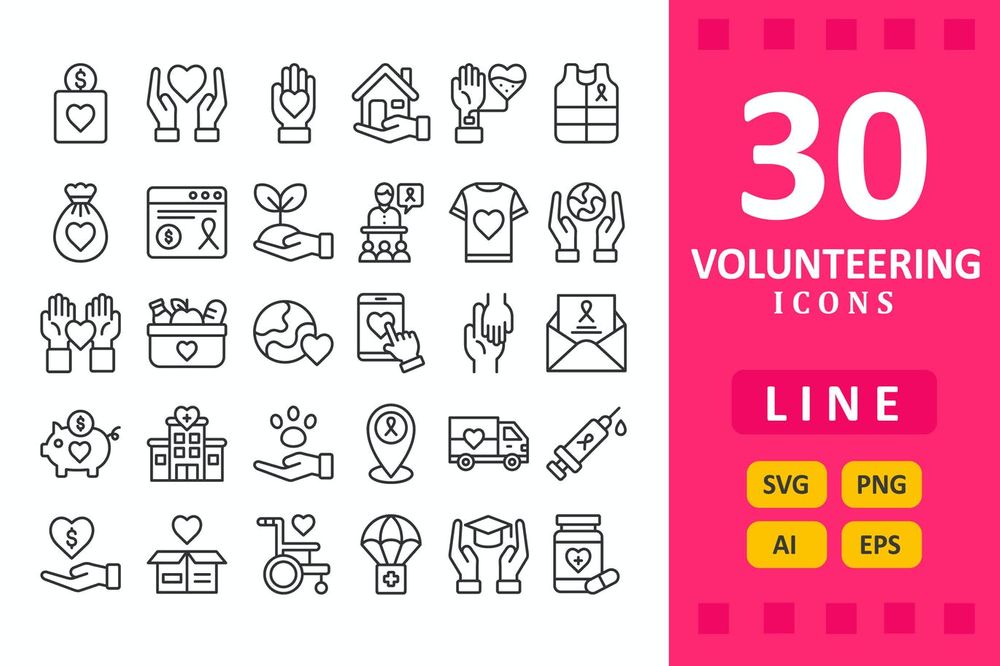 Free Helping the Disadvantaged Icons
File Type: AI, EPS, SVG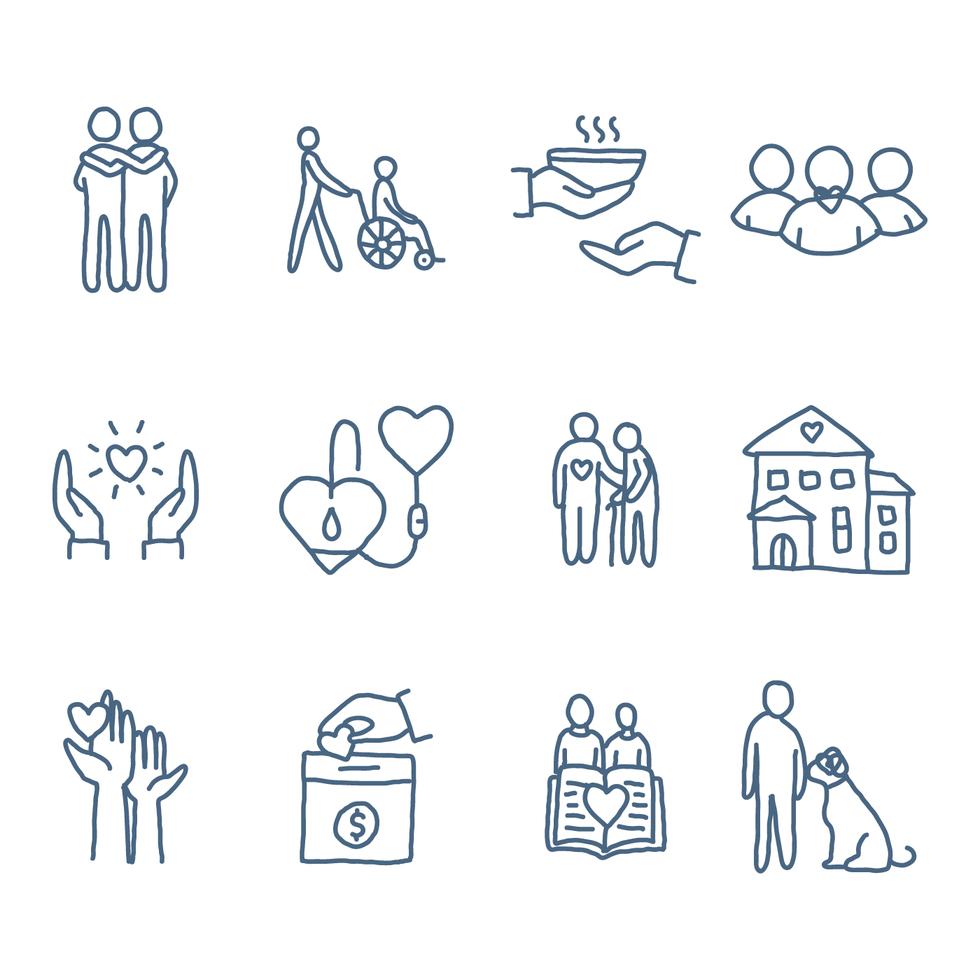 Free Charity Icon Set
File Type: EPS, SVG, PSD, PNG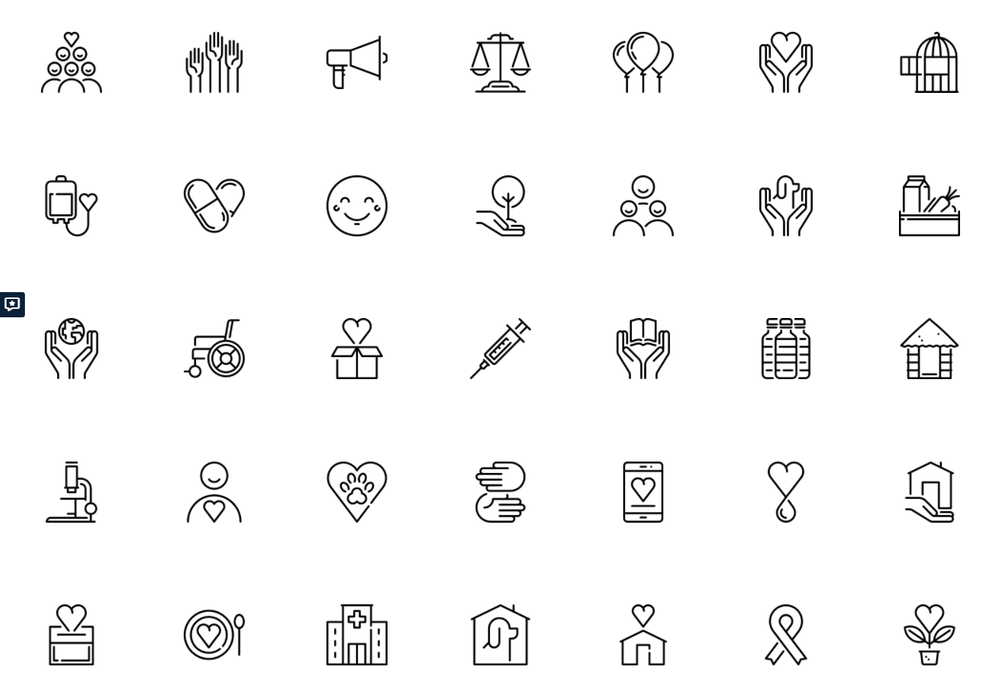 50 Charity Icons
File Type: AI, EPS, SVG, PNG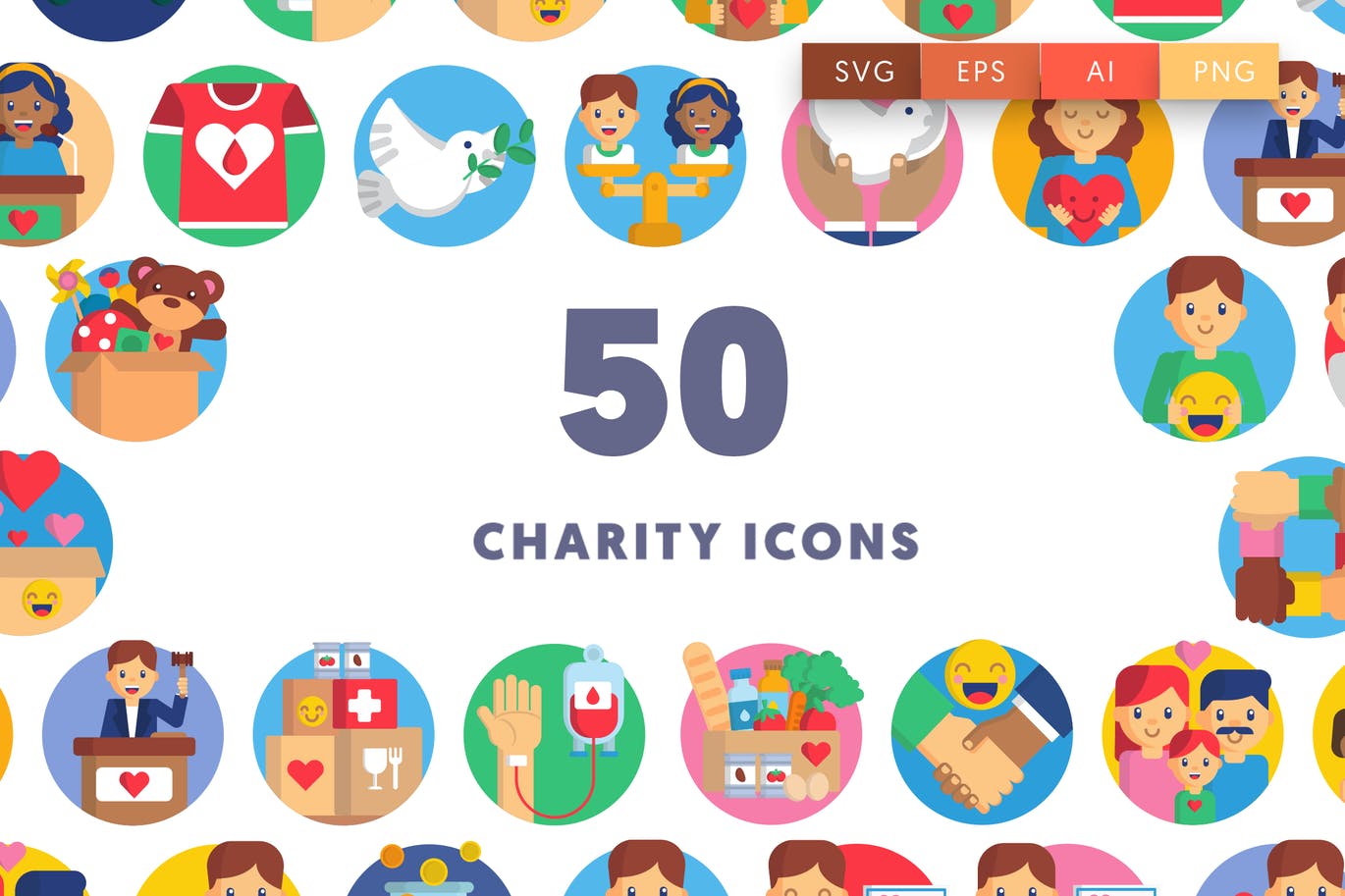 Charity Concept Line Icon Set
File Type: EPS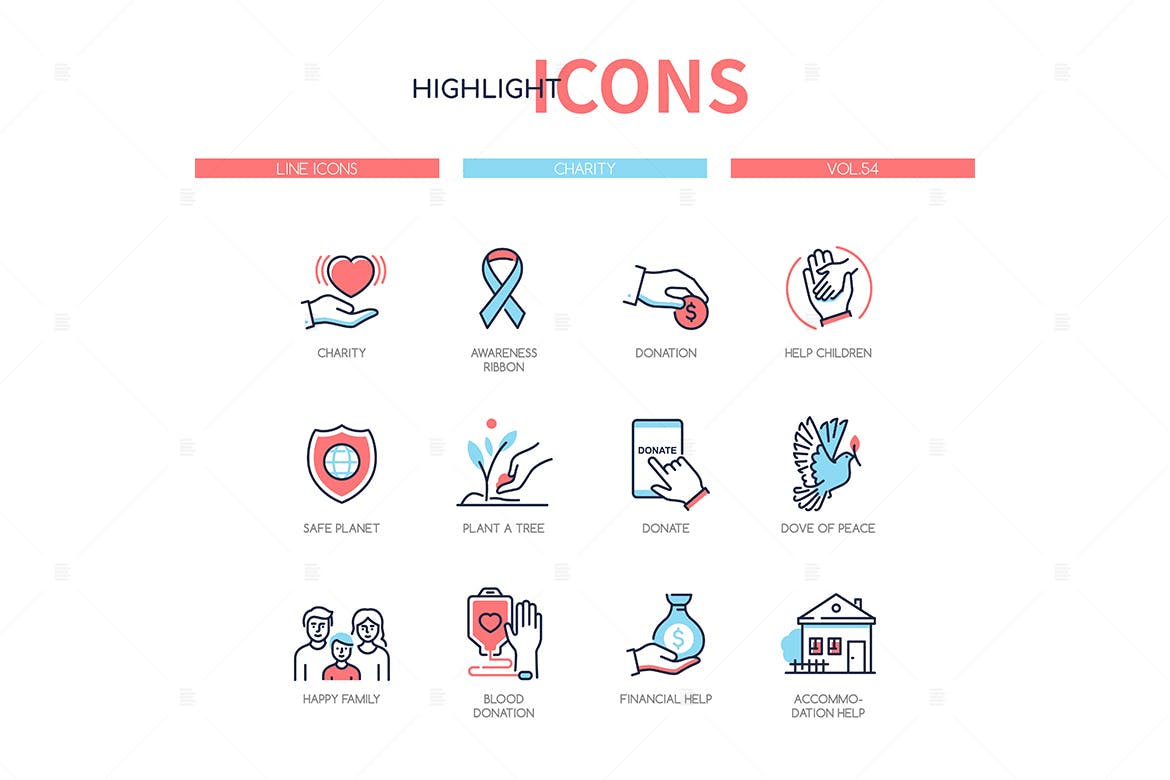 Charity Icons (Solid)
File Type: AI, EPS, SVG, PNG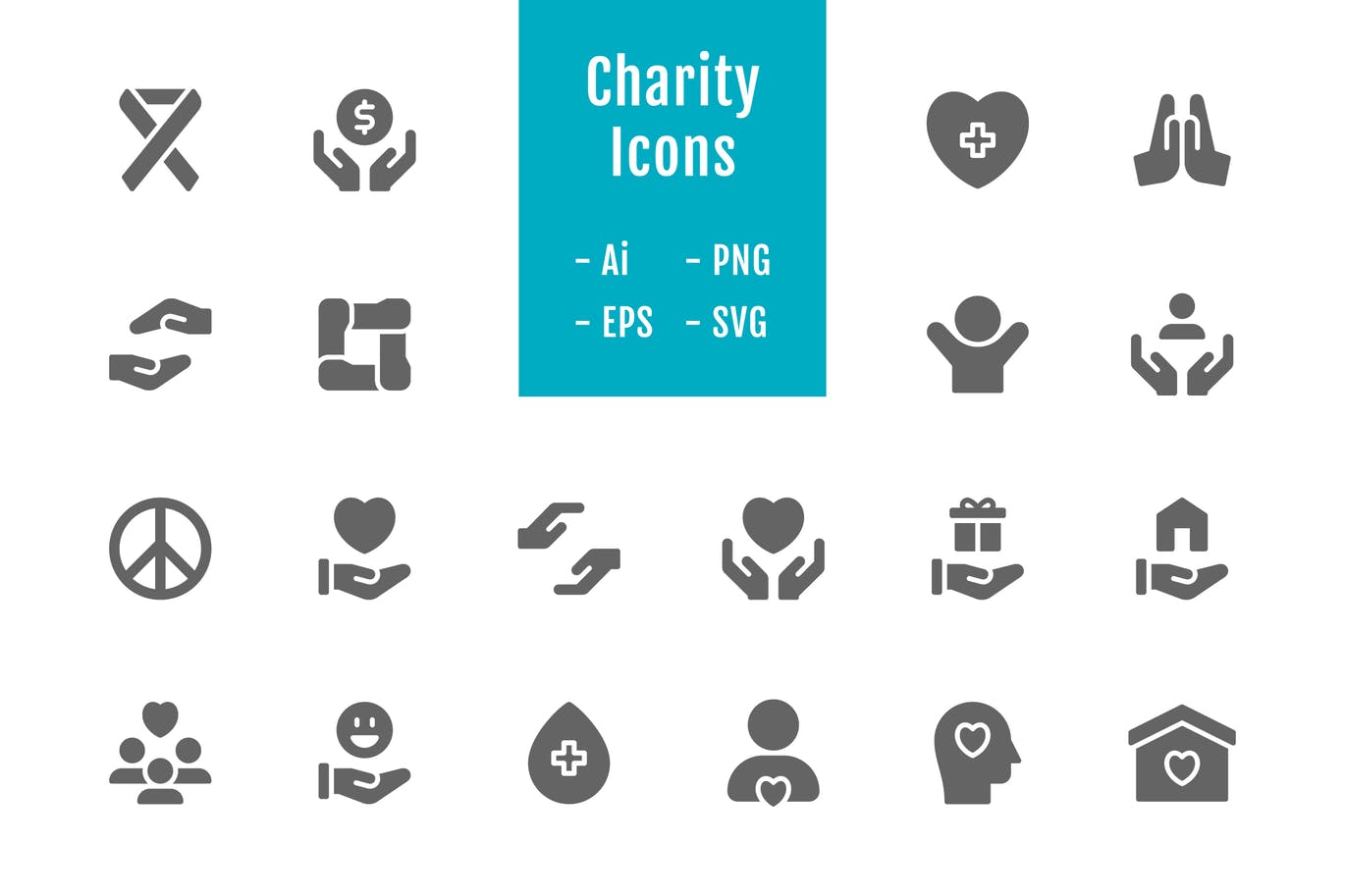 20 Charity Line Icons
File Type: EPS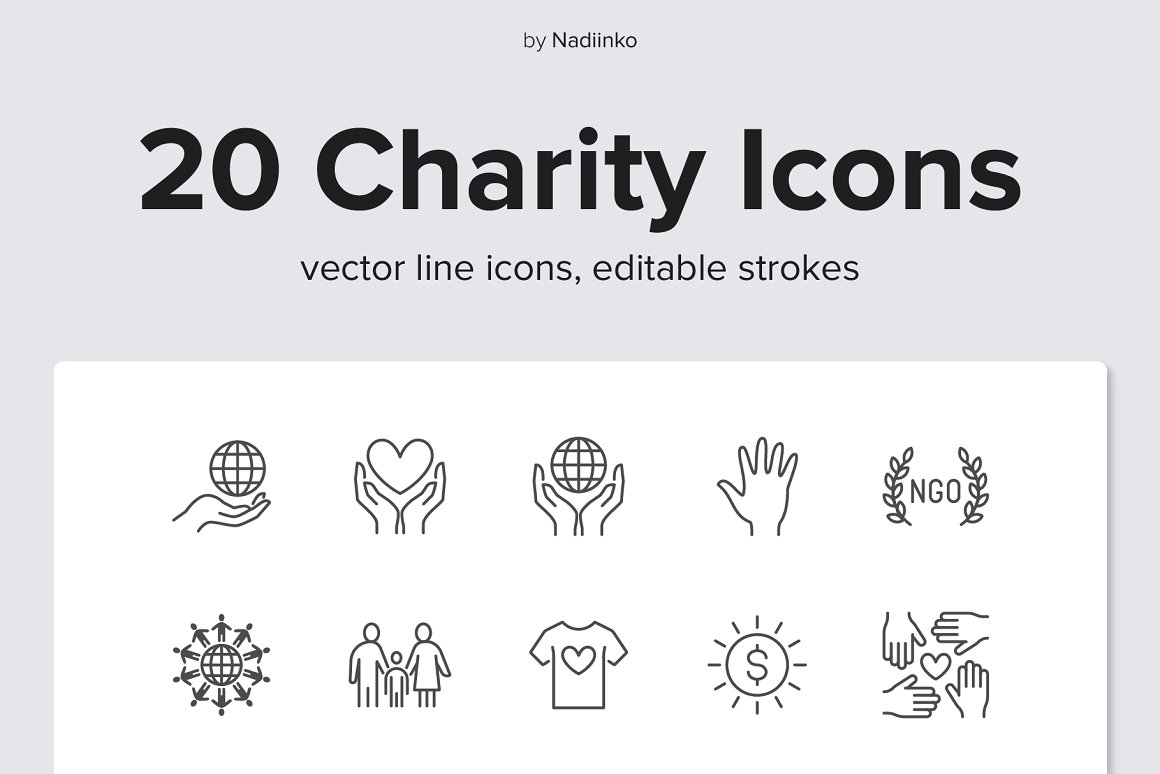 Charity & Donation Icon Pack
File Type: AI, EPS, SVG, PDF, PNG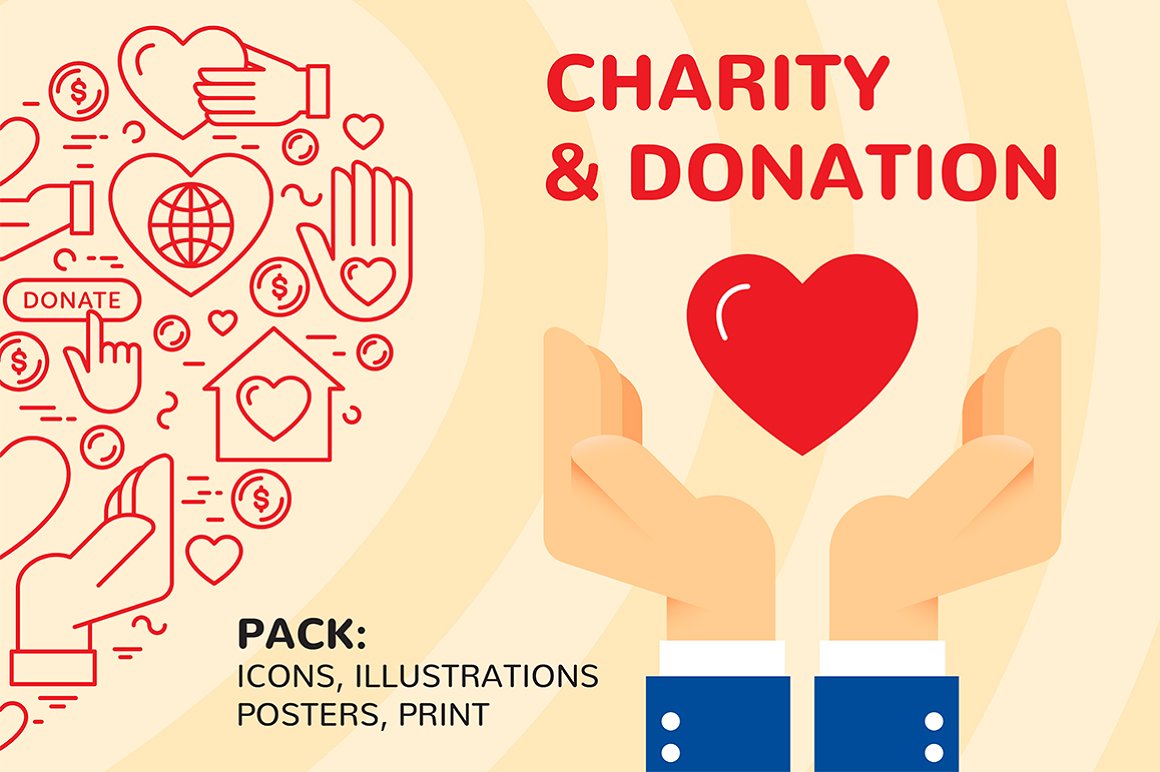 Charity and Donation Icons
File Type: EPS, SVG, PNG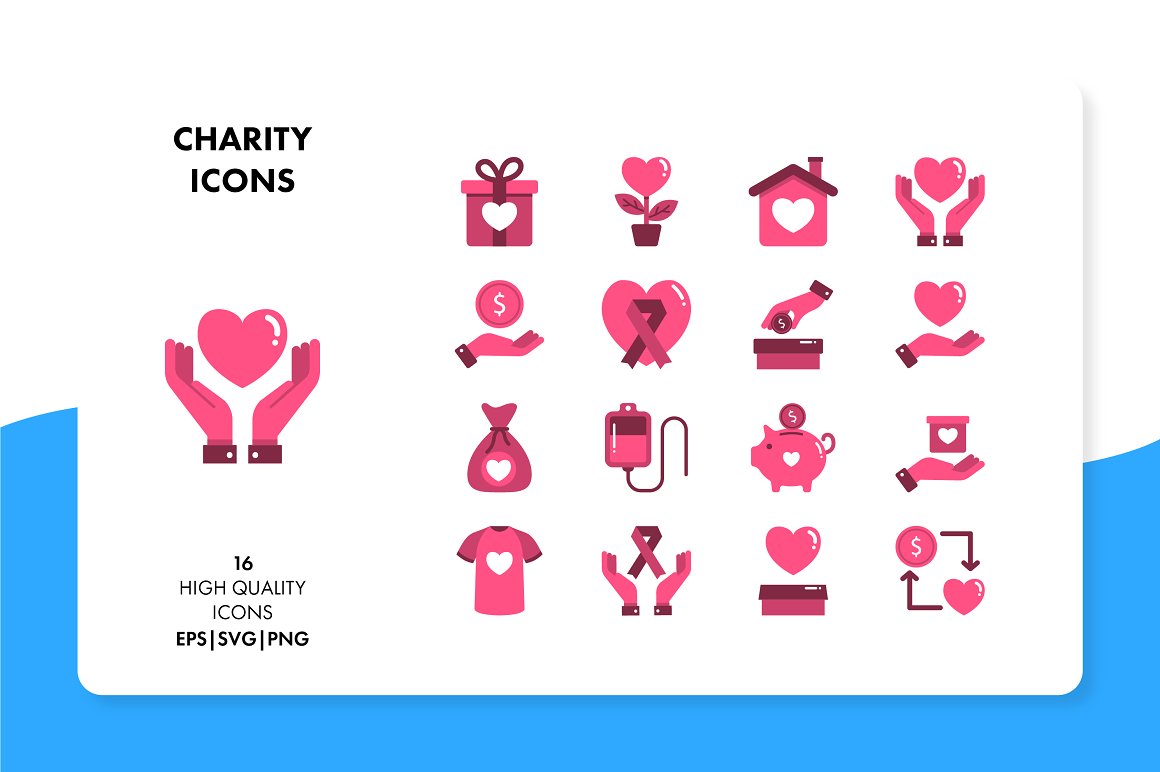 Charitable Giving Icons Set
File Type: AI, EPS, PSD, PNG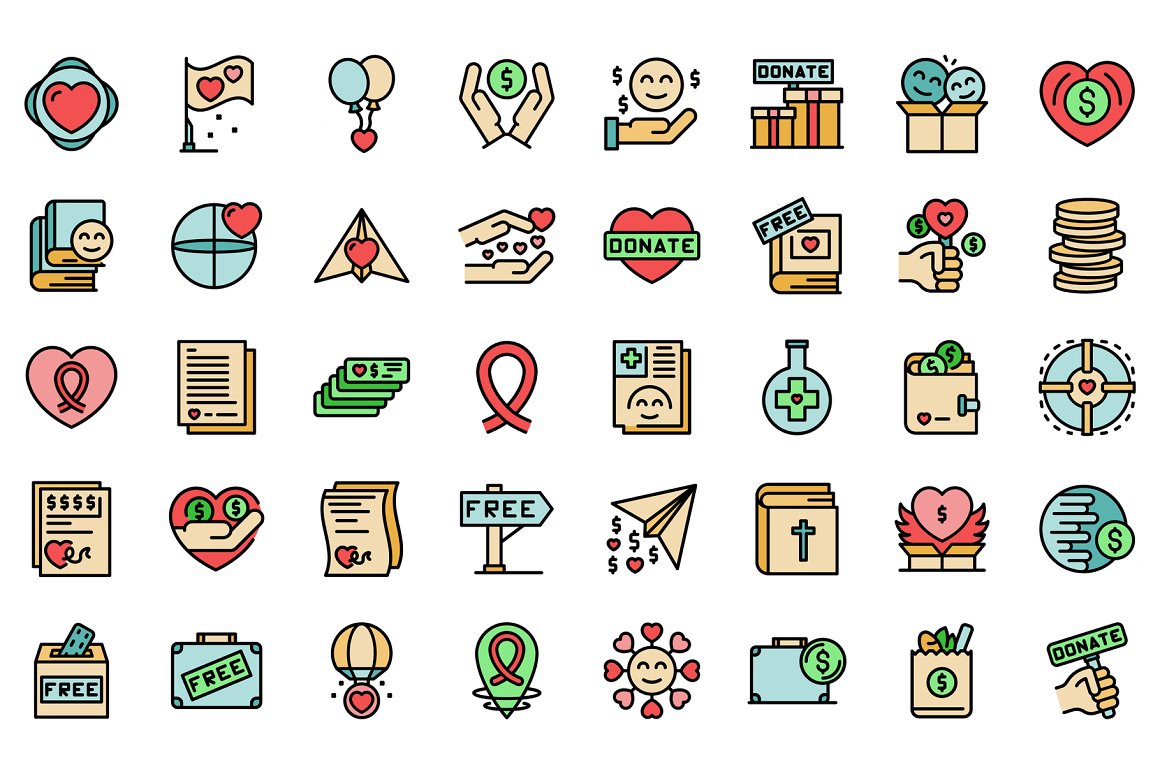 Helga – Blood Donor Icons Family
File Type: SVG, PNG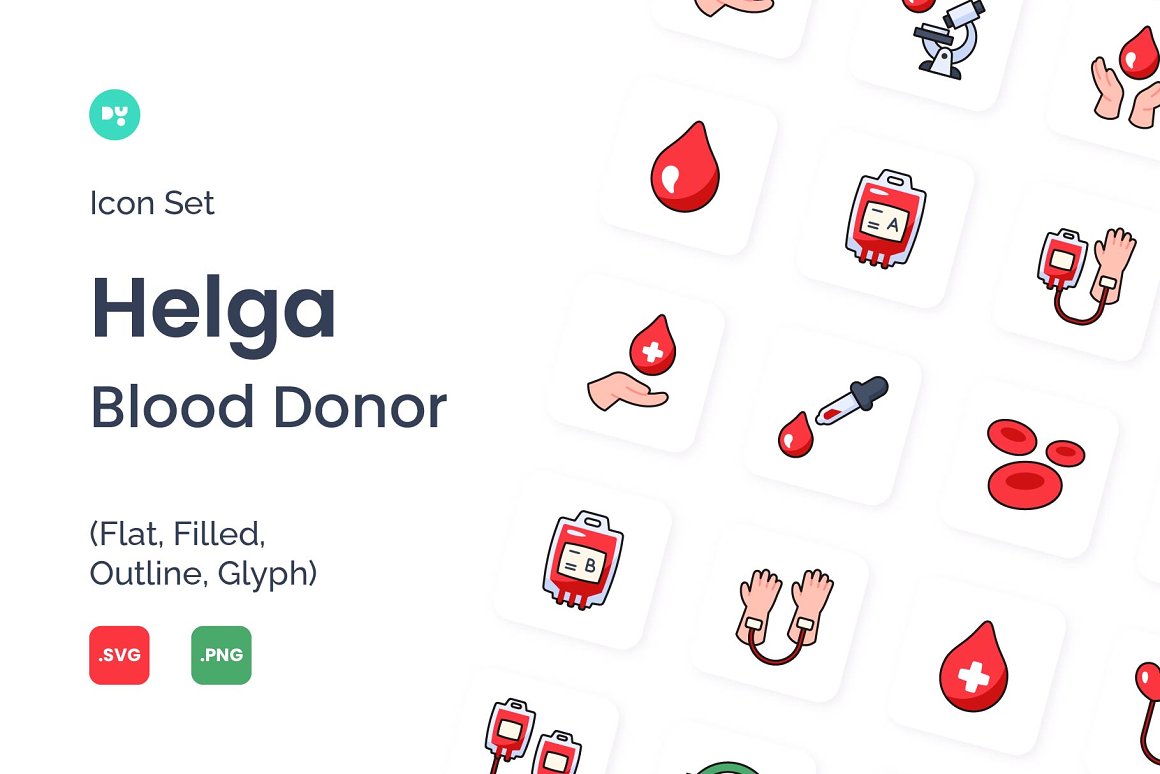 Dove Icons Set
File Type: AI, EPS, PSD, PNG