WordPress is the most widely used CMS and it is free to use for any purpose. With it, you can create an online store, corporate website, personal blog, informational portal, and multimedia gallery.
You don't need any coding knowledge to work with WordPress unless you want custom changes. In this article, we will show you 5 tips to create a WordPress website. With the help of these tips, you will be able to make a high-quality website to attract a large audience.
These tips are the following:
Choose the hosting and register a domain;
Install WordPress and choose the right WordPress theme;
Create pages and high-quality posts;
Connect SSL certificate to the site.
Some companies provide the facility to automatically install WordPress on your hosting. Let's move on to the step-by-step guide to create an attractive WordPress site.
1. Choice the Hosting and Register a Domain
There are many online platforms that provide free hosting. However, if you have a commercial project like a blog or a corporate website, and you want to make money with it, it is recommended to choose a paid hosting.
Many powerful online platforms provide paid hosting. Some well-known platform is the following:
A hosting platform will also offer you the facility to register a domain.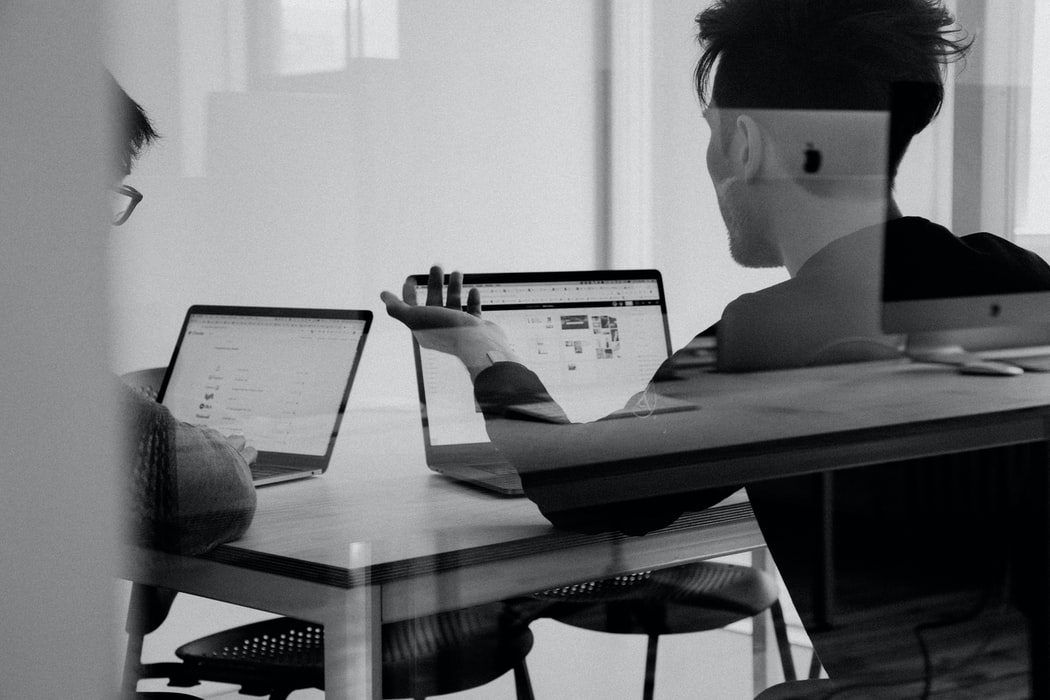 Follow the guidelines when choosing when you choose the domain name:
Choose a domain name that partially or completely matches the name of the site.

Use the shortest possible domain name because it is difficult for the smartphone users to enter a long domain name into the browser.

Make sure the site name you choose is easy to remember and makes sense.
The choice of the domain name does not affect the technical characteristics or the position in the search engine results. However, in theory, this feature can influence audience trust. Try to choose the top-level domain extension like .com .info .org, and .net.
2. Install WordPress and Choose the Right WordPress Theme
After purchasing the domain name and hosting, install WordPress. Some hosting providers offer you a one-click installation of WordPress. After installing WordPress, you can enter the admin panel and start configuring.
A WordPress theme is responsible for the look and functionality of the website. In other words, you can customize your site with the help of a theme.
If you are just getting started, it is recommended to choose the free theme from the official WordPress directory. All themes in this directory are safe and compatible. The best free themes available are OceanWP, Astra, and Hestia.
However, if you want additional functionalities, buy a paid theme. The best-paid themes available in the market are Avada, Mist, Core, and Bellaina. You can upload and install your ideal theme through the Appearance > Themes.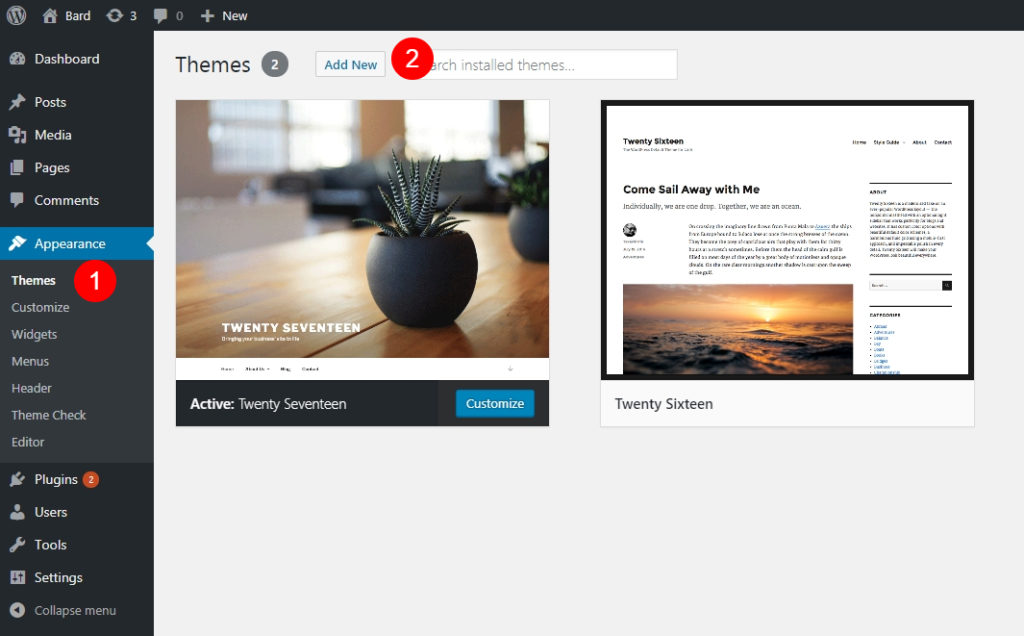 3. Install Necessary Plugins
Attackers can try to gain access to your site to install malicious data or code on it or simply steal your important files, so it is important to create a backup of your site regularly.
You can use the WP Database Backup plugin to create a backup of your site.
To protect your website from unauthorized access or a brute-force attack, you can use MalCare Security or iThemes Security plugin. iThemes Security has advanced capabilities to protect against various external threats.
Anti-spam plugins are also very useful if you want to deal with spam on your WordPress site.
WordPress is the default SEO friendly CMS, but there are functions without which the site cannot be considered fully compliant with the requirements of search engines. For the technical optimization of the site, use one of the following plugins:
Install and activate your chosen SEO plugin and use the default settings if you are new to WordPress.
4. Create Pages and High-Quality Posts
WordPress uses the Gutenberg editor as the default editor which is very similar to the visual editors of different page builders. Gutenberg is handier and more functional than the classic WordPress editor.
With its help, you can:
Create pages of arbitrary structure

Insert widgets

Add multimedia into posts

Change content blocks in places

Add links

Change the format structure
If you are making a blogging website, you have to create a lot of posts weekly and you can do it with Gutenberg editor.
Here are some tips to create attractive looking posts:
There is no point if you have a beautiful looking website, but the content is not good quality. Creating quality content is as important as making an attractive looking website. Write authentic content, add a heading, use bullets, and make short paragraphs.
Take Care of the Grammar Using Grammarly
A good grammar leaves a good impression on the reader. That is why it is important to check spelling and grammar mistakes. You can perform this action using Writer's Grammar Checker which helps you a lot to write good grammar content.
Remove Plagiarism Using Paraphrasing Tool
If you want to create good quality content, remember to remove plagiarism or, in other words, similarity form your content. You can do it by using paraphrasing techniques or by using a paraphrase bot that helps you to rewrite the article to increase uniqueness.
5. Connect SSL Certificate to the Site
You've perhaps observed that some sites working over the HTTPS protocol have a green lock in front of the domain name in the browser line, while others have the scary caption "Not protected". To make this caption disappear, you have to transfer the site to HTTPS by connecting SSL encryption.
SSL is also called the 'Secure Sockets Layer' which assures a secure connection between the user's browser and the server. A secure connection is essential in cases where sensitive data, such as credit card information, is transferred. SSL encrypts this data with a special digital signature and by using it, attackers will not be able to decode the data.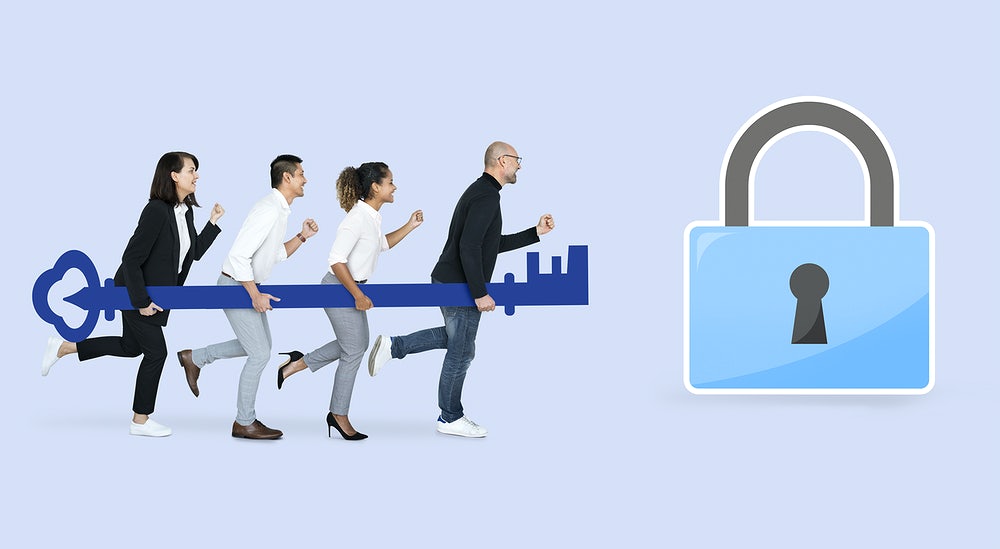 To provide a secure connection, an SSL certificate is installed on the server where the site is placed; they are free and paid.
Last Words
That is how you can create a powerful and beautiful website with an attractive theme and content. In this article, you have learned how to create and configure a WordPress site. The important thing to note is that you must create high-quality content that is useful to your audience.
Featured image by unsplash.com
Published by
decolore
Thanks for being a part of this beautiful blog. Hours spent to create this web space to our visitors as much useful as we can. We're living with a pace of life and build beneficial collections related to graphic and web design. Here we come up with premium and free collections like mockups, backgrounds, fonts, wordpress themes, branding, inspiration, tutorials and informative articles for professional designers and beginners. Go ahead and let's be a partners! View all posts by decolore