Monthly updated the hottest and handpicked, creative PSD website templates for designers who wish to create a website and have no idea about design purposes. These PSD website templates are made by professionals and have great bunch of useful features. In this post we showcase free and premium resources and here are 21 latest creative PSD website templates. Hurry up and Enjoy!
You may also like:
APP Landing Page Design Template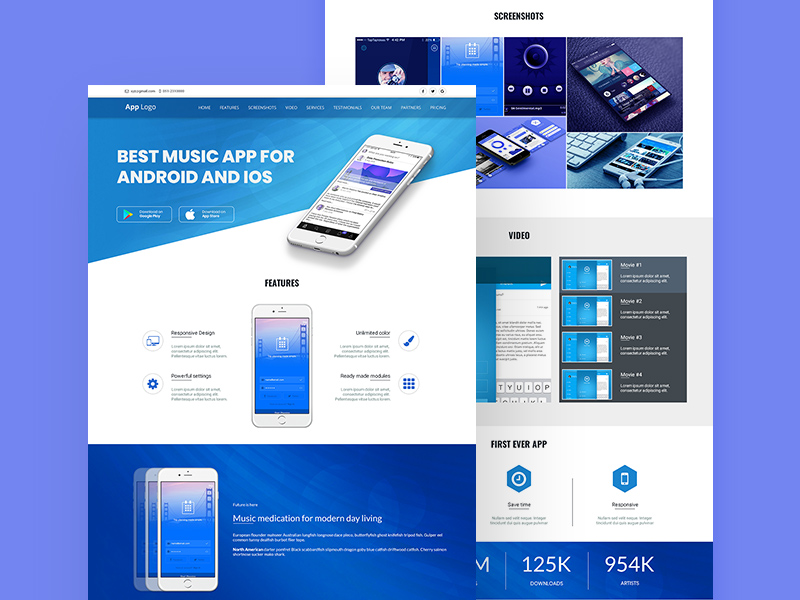 The template was built using a custom layout, a well balanced color scheme and typography. Enjoy!
Dot Studio – Agency Template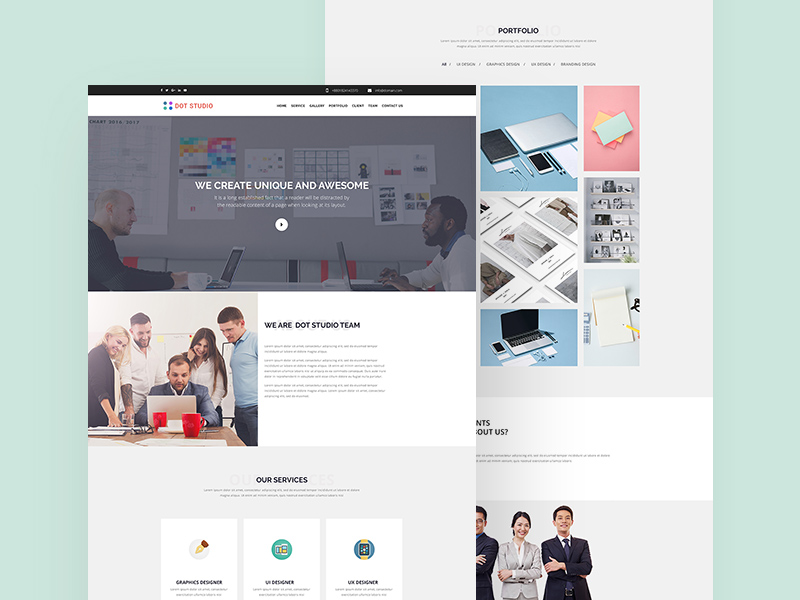 Dot Studio is a digital agency website template that's fully customizable, with pixel perfect components that are organized in folder and well named layers. The design was build using a Bootstrap grid, a color scheme that works well with this type of website and Google fonts. So if you want to create a modern website for yourself or your client, then this freebie might be the perfect choice.
Restaurant Food Landig Page Template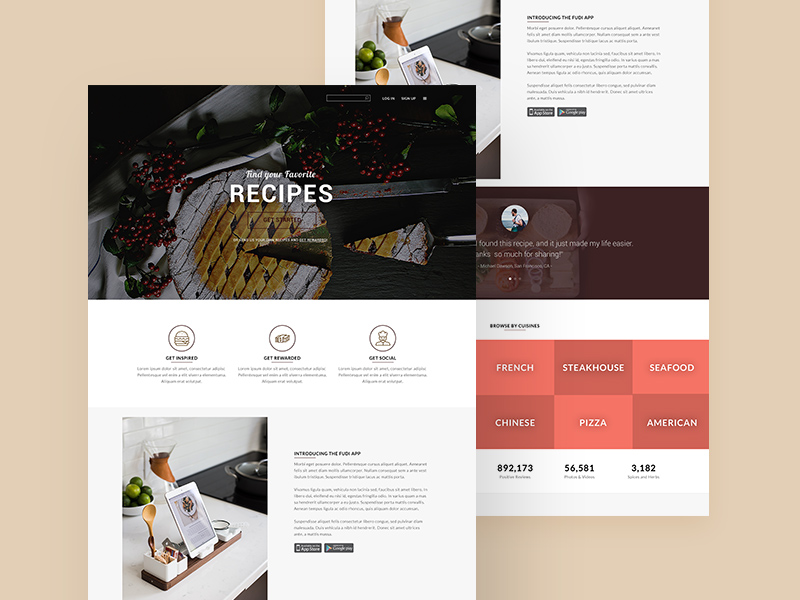 The design can be easily implemented using vanila HTML/CSS, Bootstrap or any other framework you can think of thanks to the clean layout.
ComeOut – Portfolio / Resume Template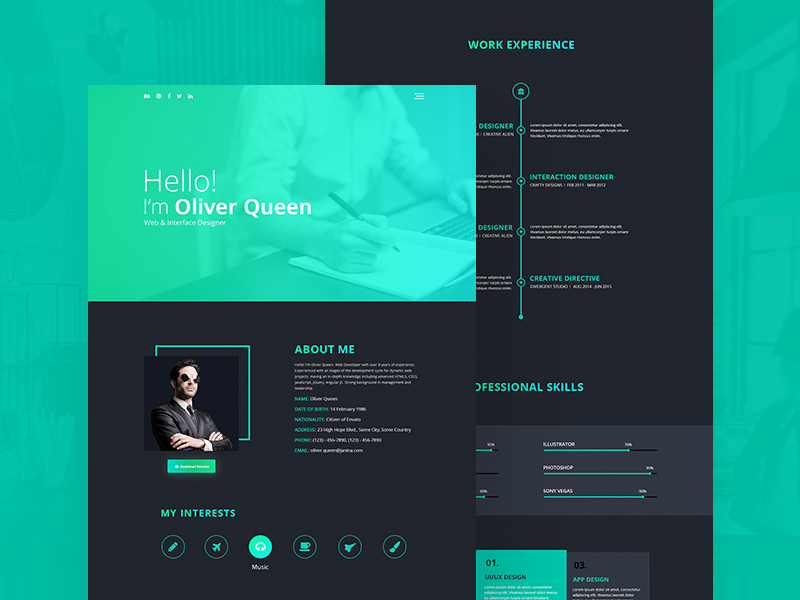 ComeOut is a one page portfolio CV/resume template for every job seeker out there. This freebie is also great for those who want update there CV/Resume and give that a new nice clean and professional look. This template was designed based on essential information that everyone need to add on their resume. So if you want to be on the same level or above other job sekeers then you should definitely use this resource and build a website to fit your need.
Construction Website Template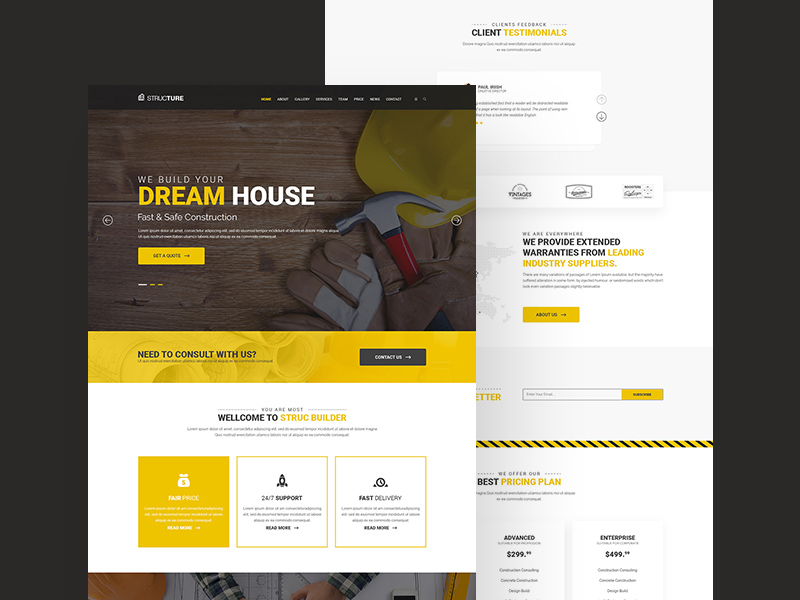 Structure is a construction business website template designed specifically for construction, building companies and those that offer building services.
Sparky17 Multipurpose Business Agency & Personal Portfolio Template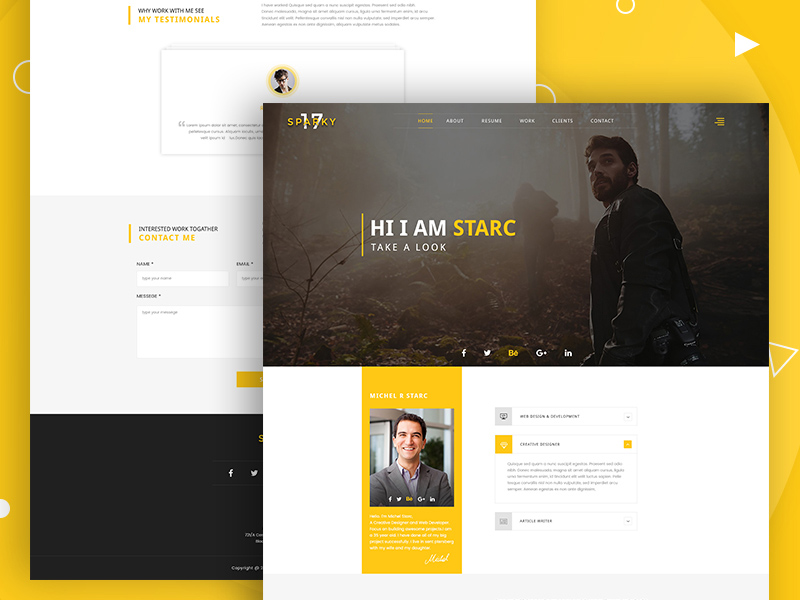 Sparky17 is a multipurpose business agency & personal portfolio template. It has a neat color scheme that goes well with the typography and layout of the website. So if you are in need of creating a quick website for your client this template can help you with that. With or without Bootstrap, this website design can be easily implemented.
Athena – Freelancer and Employers Jobs Search Template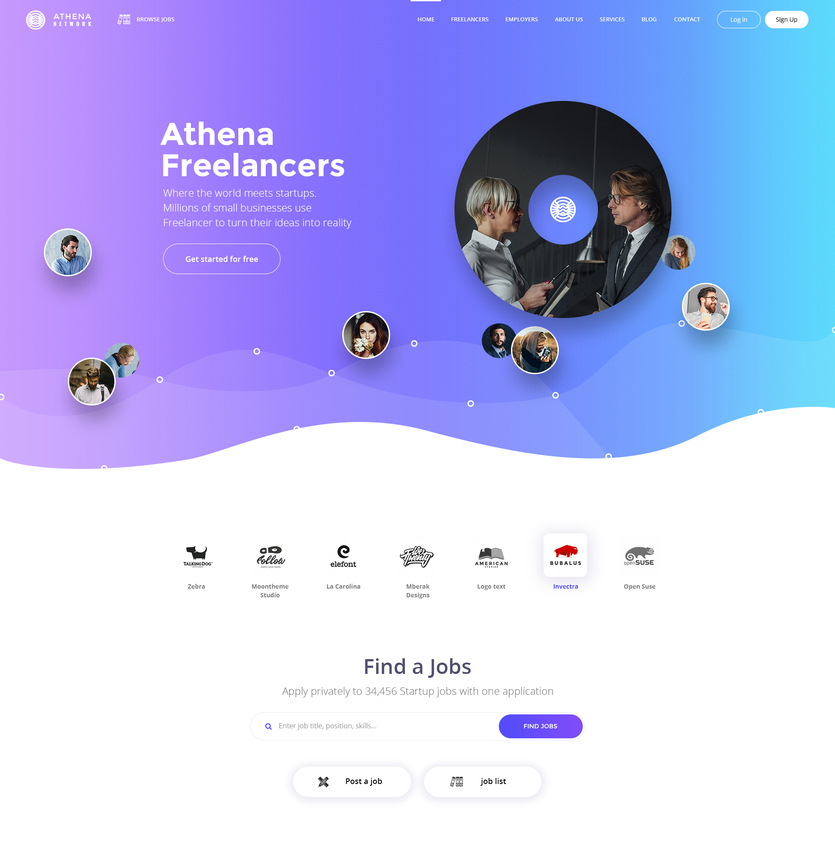 ATHENA – Freelancer and Employers Jobs Search Template is modern, clean, multiple functions and professionally. It has 06 homepage layouts Options! This template suits for any type of Directory listings, Agency, Jobs, search Freelancer, network, Startup, Corporate, business, technology, work, search jobs, search employers
Pisces Multi Concept PSD Template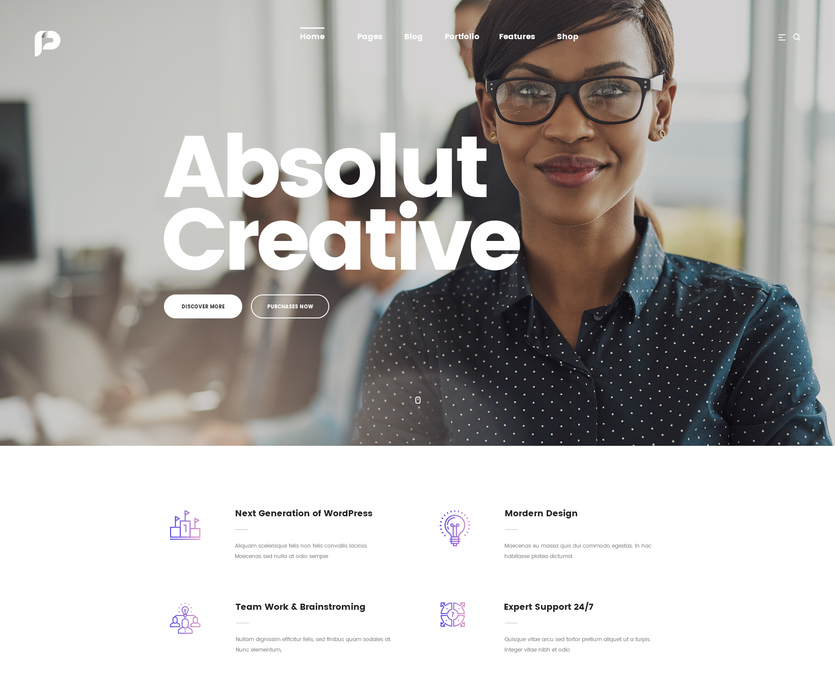 Pisces – Creative PSD Template is design which is ideal for Creative, Corporate & Portfolio. The design is very elegant and modern, and also very easy to customize.
Exactly PSD Template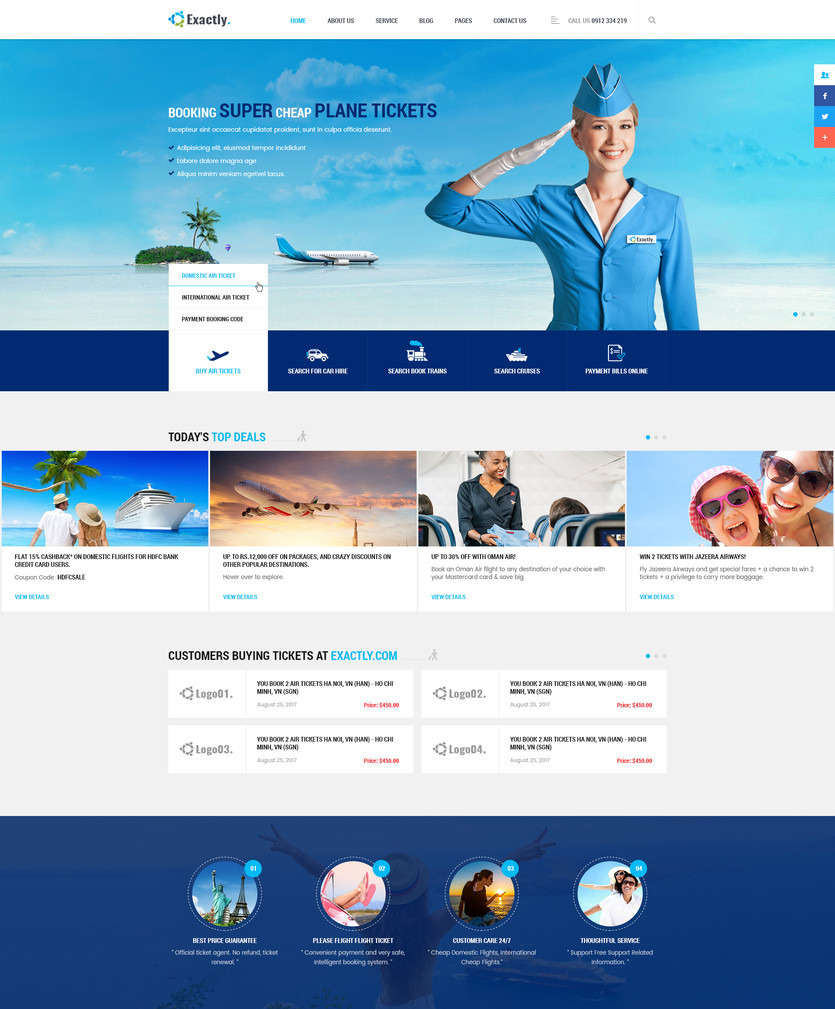 The template is well organized with colored layer groups and easy to edit components. We have also designed this template to be easily modified for many unique layout structures.
Viola APP Landing PSD Template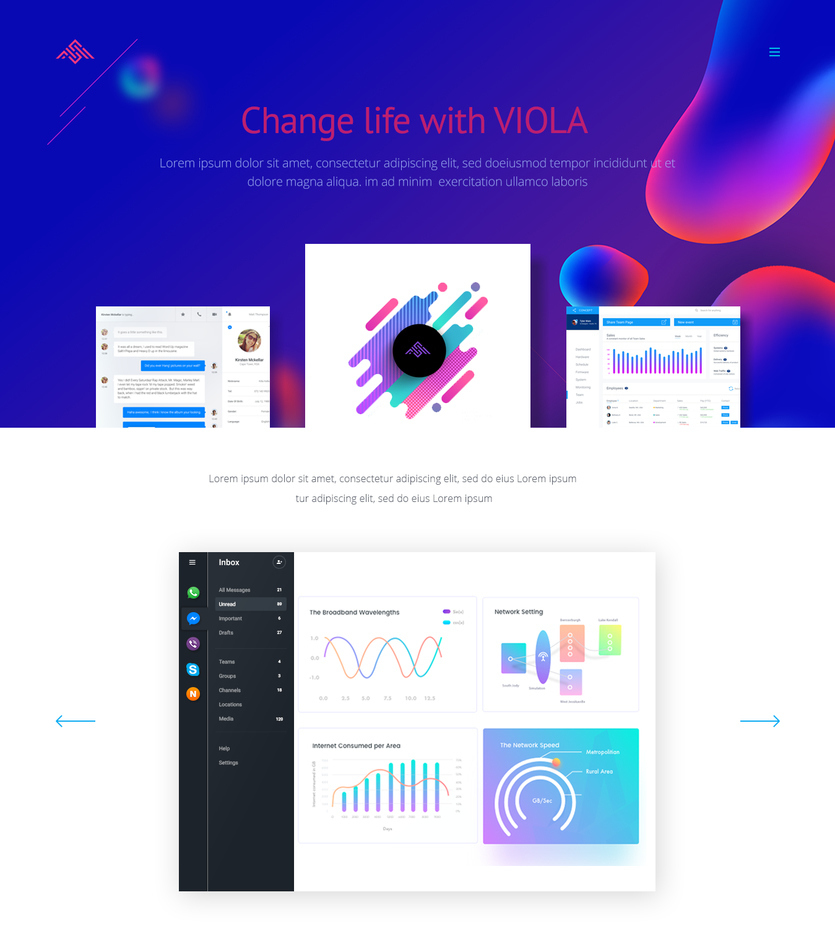 VIOLA is an app landing PSD Template for Agency, Startup or Business website. VIOLA can be used for your apps, software or business. It is an onepage template. So it can be used for any of your website.
Bizcox: Corporate Business and Consulting PSD Template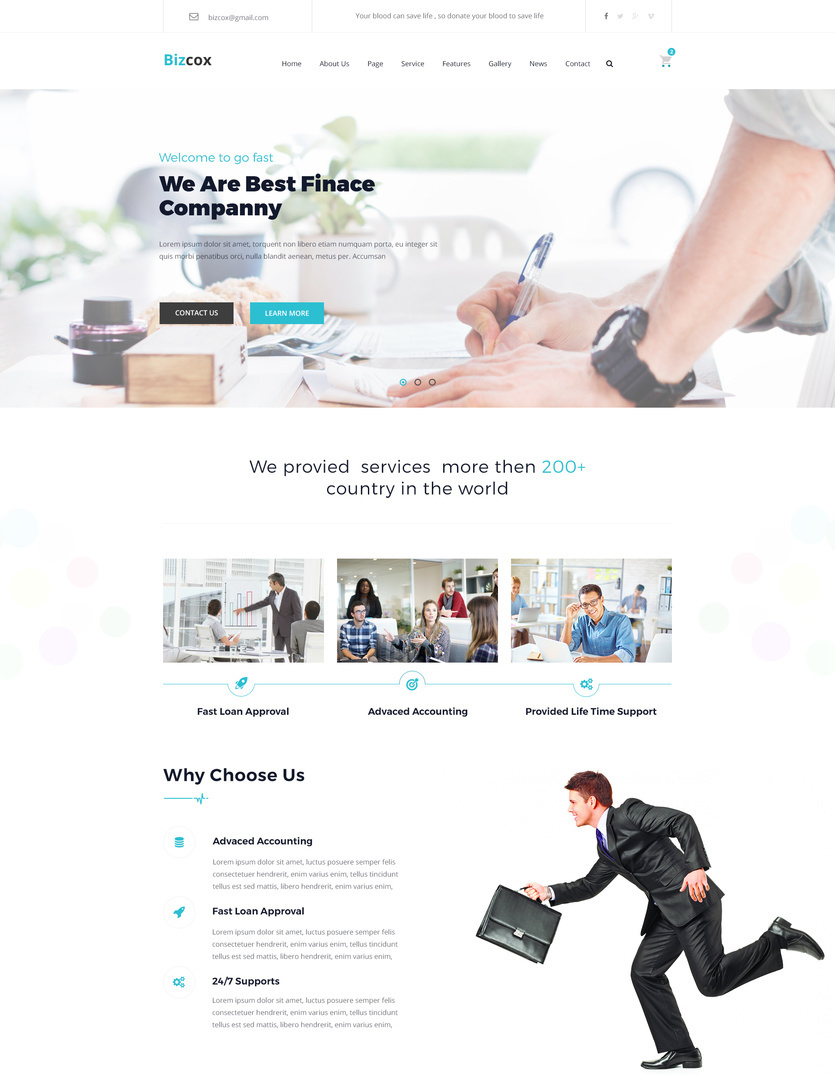 Bizcox can be used for any type of Corporate Busines and Construction companies. This is powerful PSD template with easy customization options and features.We have created 13 PSD files, which you can change and customize easily. 01 Homepage layouts included and 11 inner pages,2 Blog page and include Blog Details with the sidebar.
Medim – Medical and Health PSD Template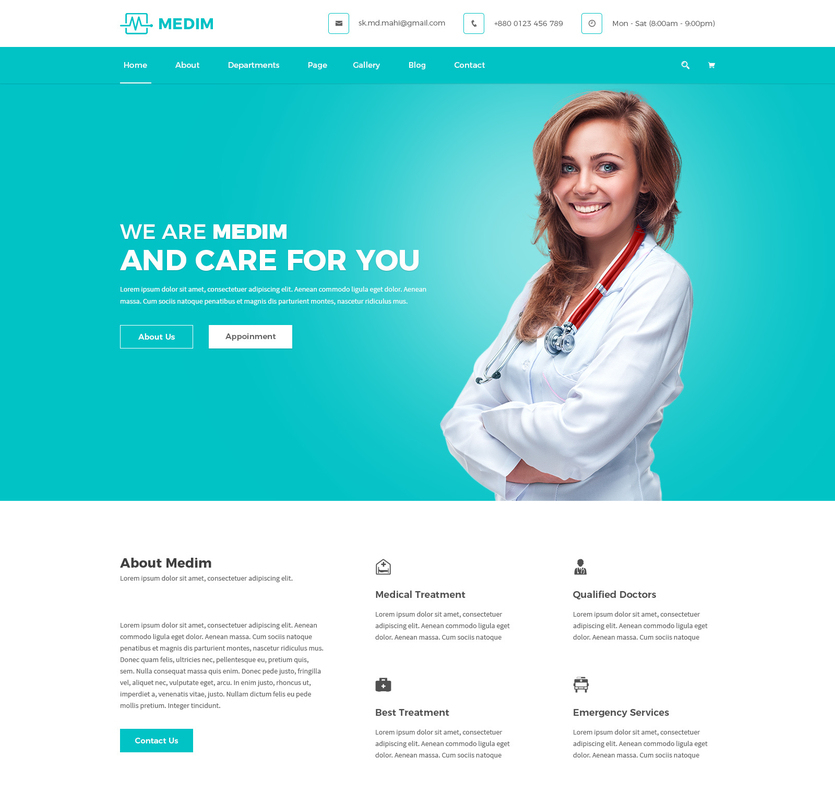 MEDIM is a PSD template designed for professionals, freelancers who's looking for a theme which can be used for hospital or medical. It's easy to customize this template for your purpose. PSD files are fully layered and simply customizable, all elements are in Groups and can easily identify by the group name as well.
Boxra – Multipurpose PSD Template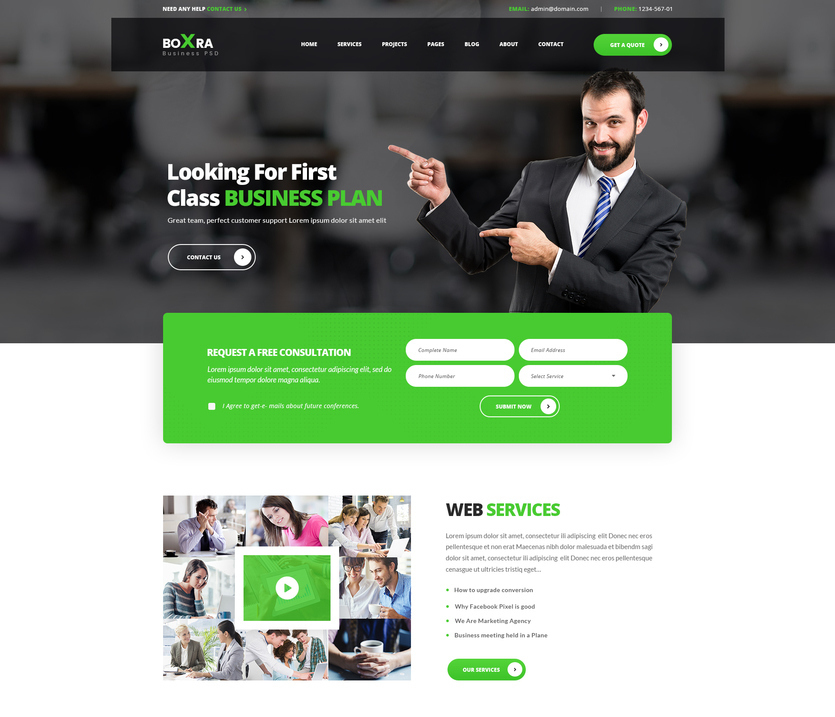 Boxra is a Multipurpose PSD template with awesome collection of 6 niches (Business, Finance, SEO, Mobile app, Creative, Modern). Every niche is designed accordingly its purpose. And also in this template every home its own inner pages which is basic need of niche.
Megano – Online Store PSD Template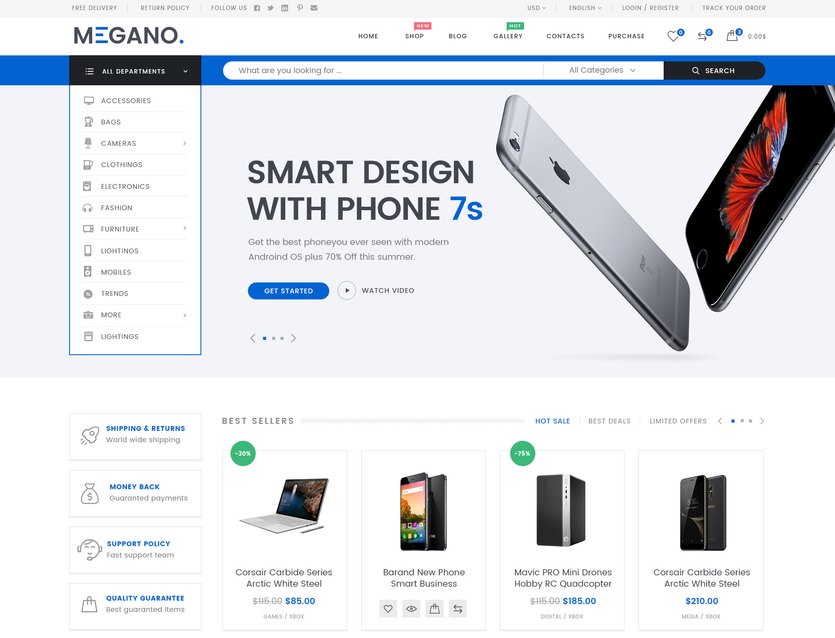 Megano – Online Store PSD Template can be used for any type of online shopping websites. PSD template comes with tons of customization options and features. You can change almost everything easy and fast. We have created 3 demos with 18 PSD files included. Template comes with multiple versions for Blog, Portfolio, Gallery & Shop
Shopping Store Ecommerce PSD Template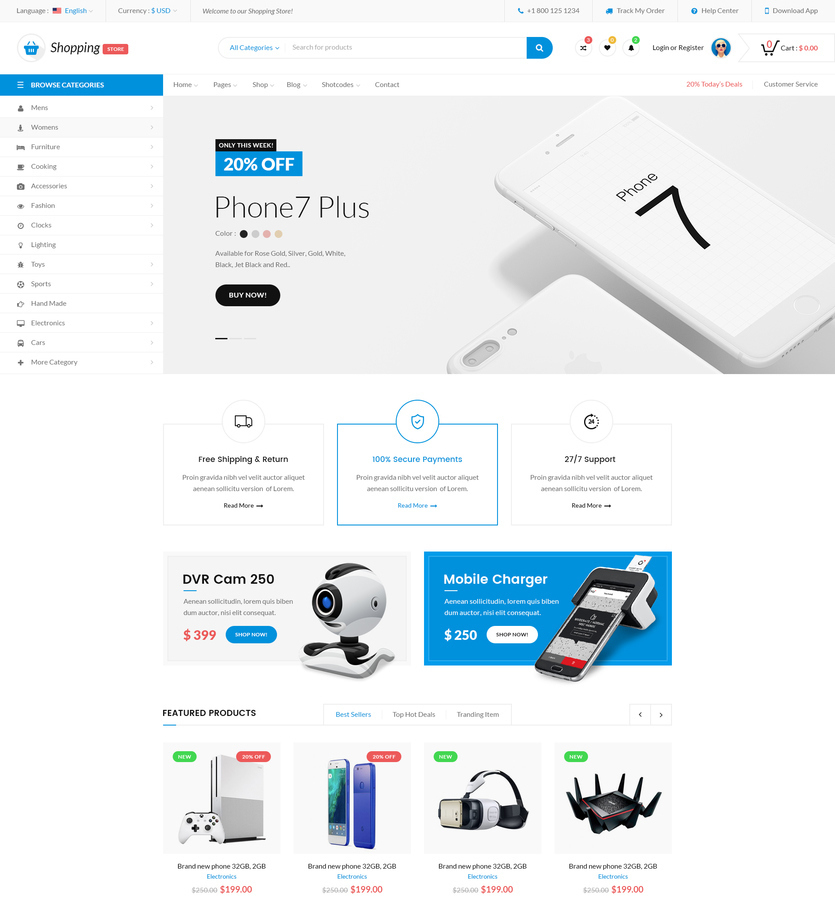 Shopping Store – is a minimalist PSD Template that will give you and your customers a smooth shopping experience which can be used for various kinds of stores such as boutiques, bookstores, technology stores, jewelries, perfumery, fashion, accessories, man, woman, kids demo products, and other types of web shops. It is a beautiful, flexible and super template. It includes everything you need for the website development such as store and blog pages and other necessary design elements.
Amara – Ecommerce Fashion PSD Template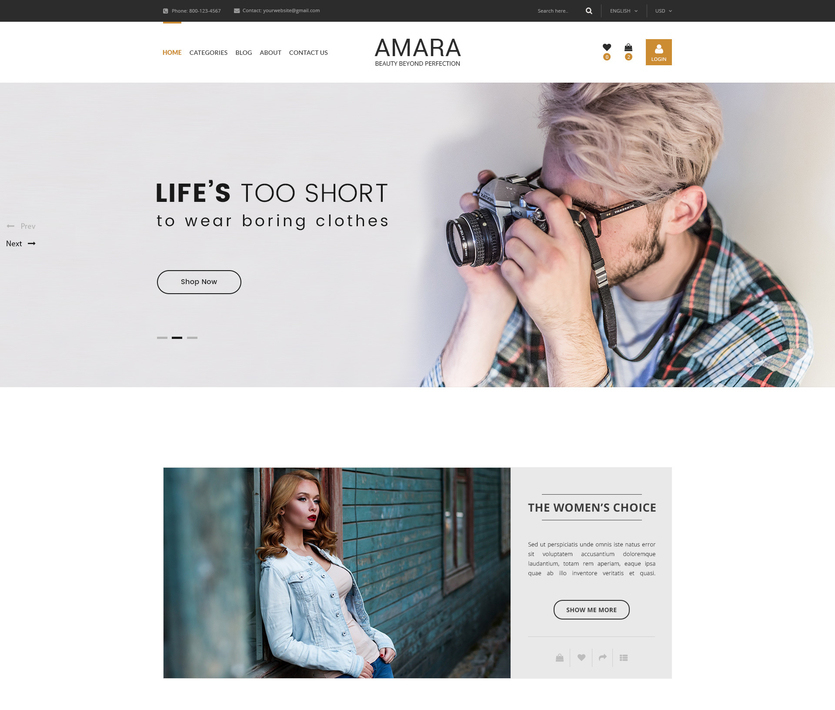 AMARA – eCommerce PSD Template has been designed using Bootstrap 3 grid system of 1170px. The design is simple, clean and unique. 25 PSD files are included in the design.
Skylith – Multipurpose Creative PSD Template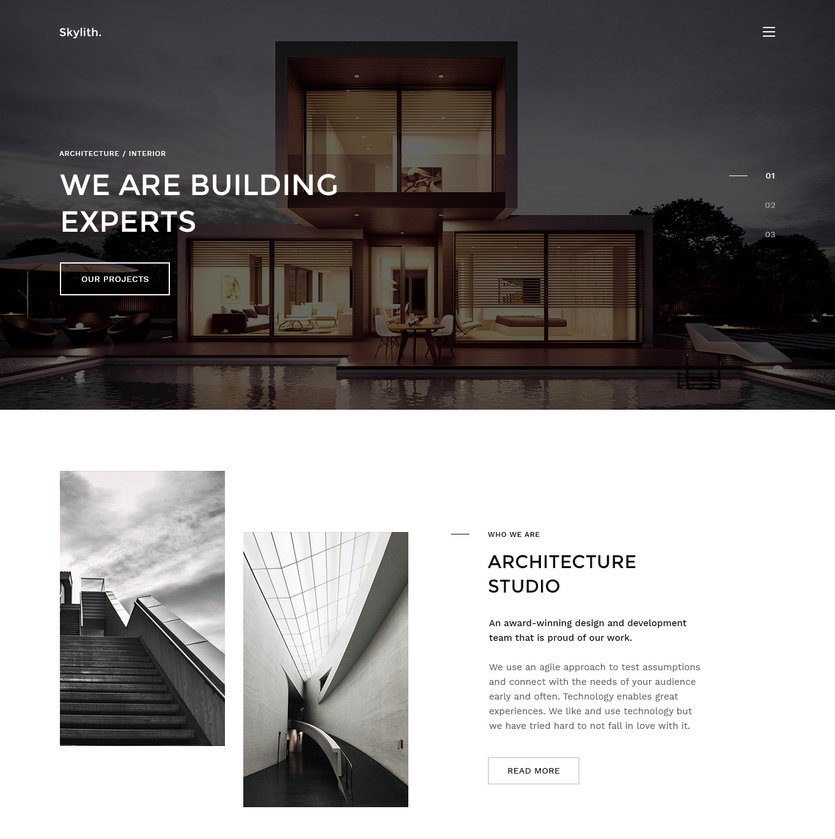 Skylith – Viral & Creative Multipurpose PSD Template. This PSD Template is designed for any type of Corporate & Business websites and Portfolios. Template is a Super Easy To Use. Based on 1170px Grid System, and it's also easy to customize.
Anton – Ecommerce PSD Template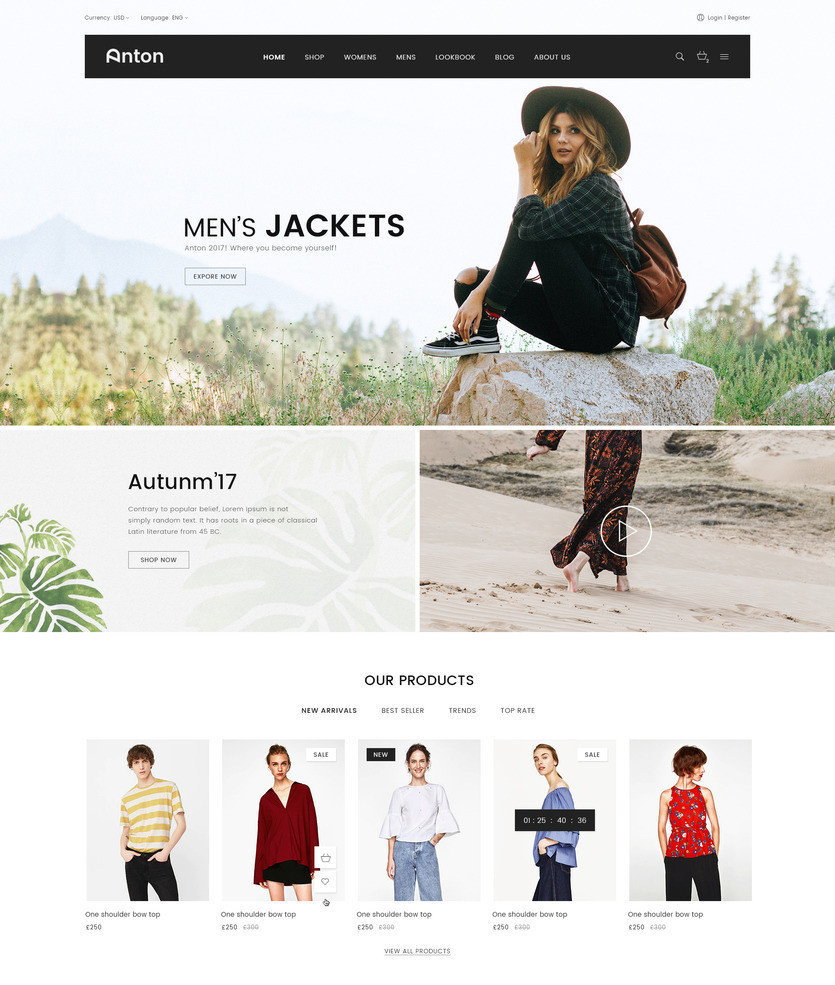 Anton – Ecommerce PSD Template is a uniquely ecommerce website template designed in Photoshop with a modern look. PSD files are well organized and named accordingly so its very easy to customize and update.
Educa | Multiconcept Education & Courses PSD Template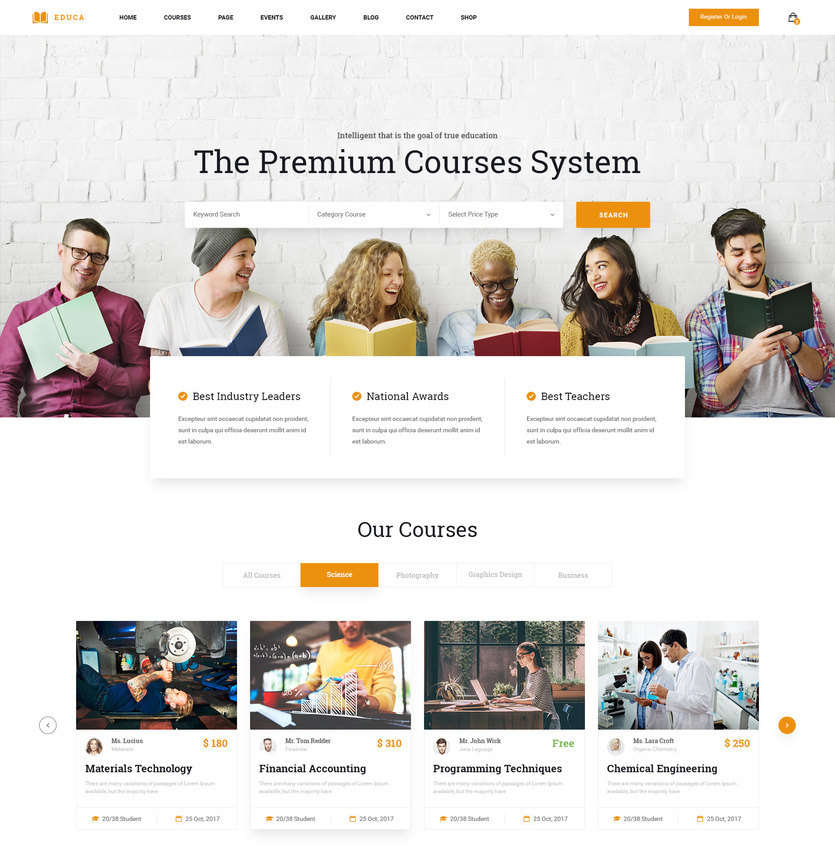 EDUCA is a Modern, Creative, Responsive & Multipurpose PSD Template Design suitable for Educational Institutions like Universities and Colleges, Online Courses / Online Learning and Events.
Real Estate and Property Listing Template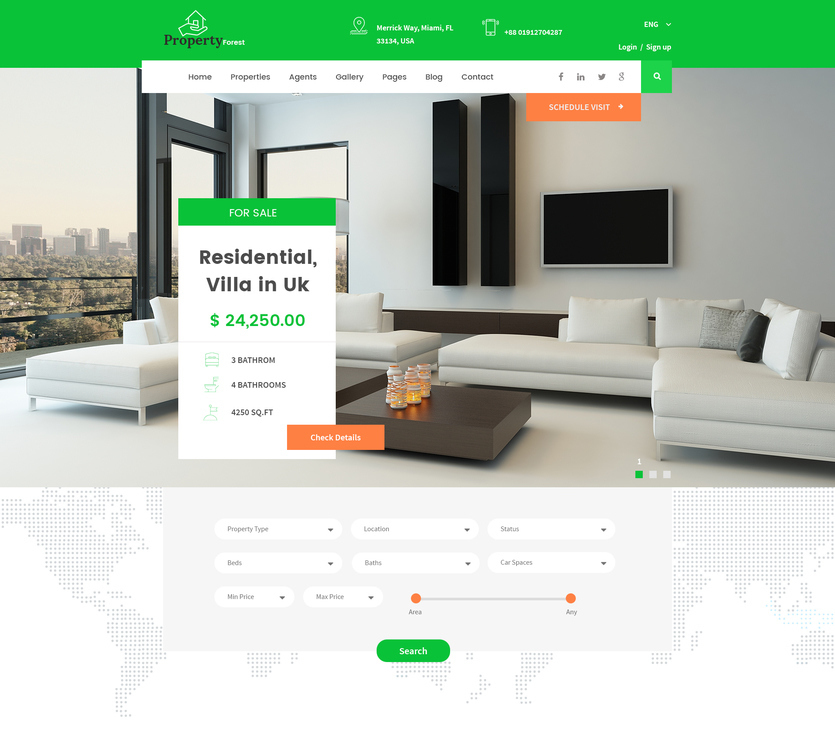 The Template is based on 1170 Bootstrap based design so this Template will be 100% fluid responsive on any device. In addition, you are getting 26 Unique PSD layered files. Everything is in Documentation file so that you can change anything easily.
Whole – Responsive Business Multipurpose PSD Template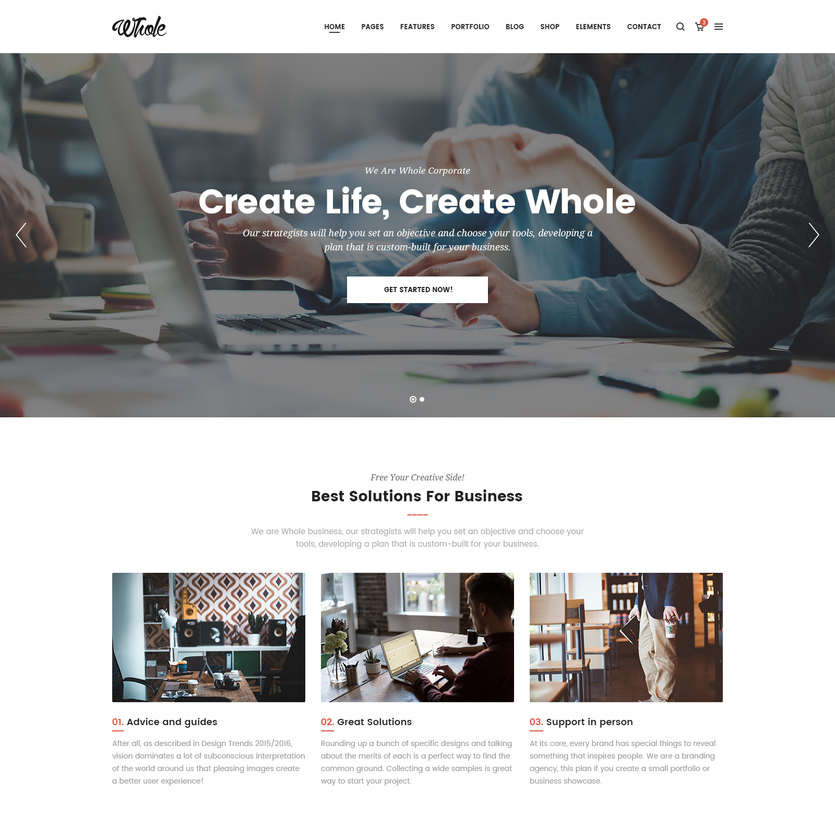 It is ultra professional, smooth and sleek, with a clean modern layout. Whole specially designed for agency, freelance, blog, Studio, Small Business, Creative Agency, portfolio, photography, corporate and ecommerce shop. We've designed specific corporate demos & pages ready for you to use and launch your new website easily.