A digital business card, or an electronic or virtual business card, offers you a means of exchanging contact information. When it comes to business card design, there are no spatial limitations, which means you can include as much information as your heart desires.

Your basic information, such as your name, email, and phone number, is just the beginning of what you can do to personalize your profile. You can also include your logo, a photo, a video, social media profiles, and other information. You can do it on any device that supports a web browser, including an iPhone, Android phone, or a computer. It just takes a few minutes to create one.
How It Works and Why You Should Invest in One
The concept of a digital contact is simple. You have a visiting card online that you transfer to your clients and customers via the Internet. They are distributed in many forms, rendering it easier to network and improve your client base. Let's see why more and more people have begun following this trend!
1. Improved Contact Retention
Visiting cards are thrown away left, right, and center! This is not due to a lack of interest in the person who provided it but due to the lack of physical storage space. So, when the person really needs the contact, it's gone. With digital business alternatives, you can effortlessly save them to your phone and whip the card out when you need it.
2. Eco-Friendly
You reduce the consumption of tree-based solutions for exchanging contact information. It might not seem like much but every little effort counts. Using digital solutions will avoid creating paper and plastic waste and you can rest easy knowing you've contributed to a cleaner environment.
3. Network Ready
In just one single click, clients can make phone calls, send emails, and be sent to your social network pages. No longer need you be concerned about dialing the wrong number or receiving an unwanted call when making phone calls.
4. Unlimited Sharing
Imagine you're at an event and you meet a stranger. When you tell them your job title, they ask for your contact information. Then, when you search through your pockets, you realize that you didn't have anything on you! This tiny misstep costs you a prospective customer or lead.
If you had utilized digital alternatives, you would have always had them with you on your phone. This single link will direct them to any and all means they are comfortable contacting you through.
5. Easily Modifiable
You have to order a new set every time your business card information changes. What will you do with the old ones then? You have to destroy them. With the digital solution, such changes are now easier and faster. It won't take long to make new edits. You also save money by not having printed ones that become obsolete. These are also eco-friendly because they reduce the need to dispose of old business cards.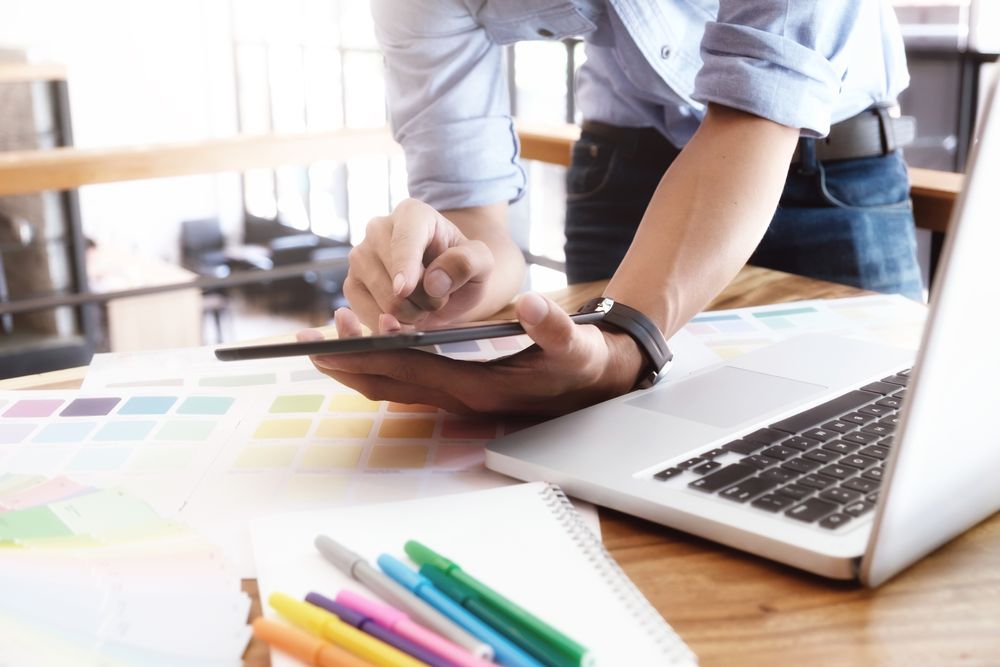 6. First Impressions Matter
You will make the finest impression when you present your digital business contact in an individual fashion. If asked for a visiting card, you can answer, "No, I have something better!" Then give the recipient your virtual visiting card. Charm your clientele into doing business with you!
7. Greater Likelihood of Commercial Success
The Internet has truly bought the world together. Thanks to the web, you can sit in a remote area of town while maintaining cooperation with a large MNC. The same is true of networking! Sharing your information digitally broadens your social network beyond your immediate social circle. Once your records go virtual, you can expect the most unlikely people to contact you, wanting to collaborate.
8. Multiple Options
As your business expands, so will your expertise. Much like having multiple resumes, it is better to have multiple options for various occasions. Having a virtual business card will give you the option to introduce yourself as you deem fit.
9. Creative Options
Since you're designing them to be virtual, you have a larger scope for being creative. You are no longer limited by the 3.5 x 2 space. You can also add all sorts of links, QR codes, and other information in a high-resolution portfolio.
10. Available Offline
Despite its digital status, you can save it as a pdf and send it around. Of course, the links will not work but QR codes will, and you can always modify your content to be more offline friendly!
Conclusion
Now that we are in the 2020s, everything is online, simpler and more accessible than ever before. Why should visiting cards be any different! Having a traditional business card is a good idea but soon your business will be overtaken by generation alpha with their tech-savvy skills.
Don't be left behind, not here, not now! Decide for yourself: "What should a business card have?" Make yourself a digital solution that will dial your professionalism and charm all the way up!
Published by
decolore
Thanks for being a part of this beautiful blog. Hours spent to create this web space to our visitors as much useful as we can. We're living with a pace of life and build beneficial collections related to graphic and web design. Here we come up with premium and free collections like mockups, backgrounds, fonts, wordpress themes, branding, inspiration, tutorials and informative articles for professional designers and beginners. Go ahead and let's be a partners! View all posts by decolore