There was a time where the logo not that big a deal. And that time was a long, long time ago. Today logo is one of the key ingredients to make before starting your business. A powerful logo can either make your business or break your business.
A person might think that logo is just a design that is used to recognize a company and its products. But today a logo is much more than that. It serves as a brand image of the company. A logo is supposed to convey the brand's vision, mission through its colors and design element. Take a deep look at this logo design Sunshine Coast and achieve your goals through brand identity and visual design.
A business logo is such a common practice now that it has logo designing has become a career choice for many graphic designers. It is a part of the visual identity of a brand and corporations invest a lot to design their visual identity.
A huge logo design templates collection to create your own logo for free at Fotor's logo maker.
A lot of brands label their products and offerings with logo designs. You might have seen that even a cupcake in 2021 is now sold with a brand of its bakery's logo. Similarly, you can see that small things like an airocide promo code, also has a logo of their manufacturer on them. Reason is brands want to build an image and want their customers to recognize their products with their logo design from afar.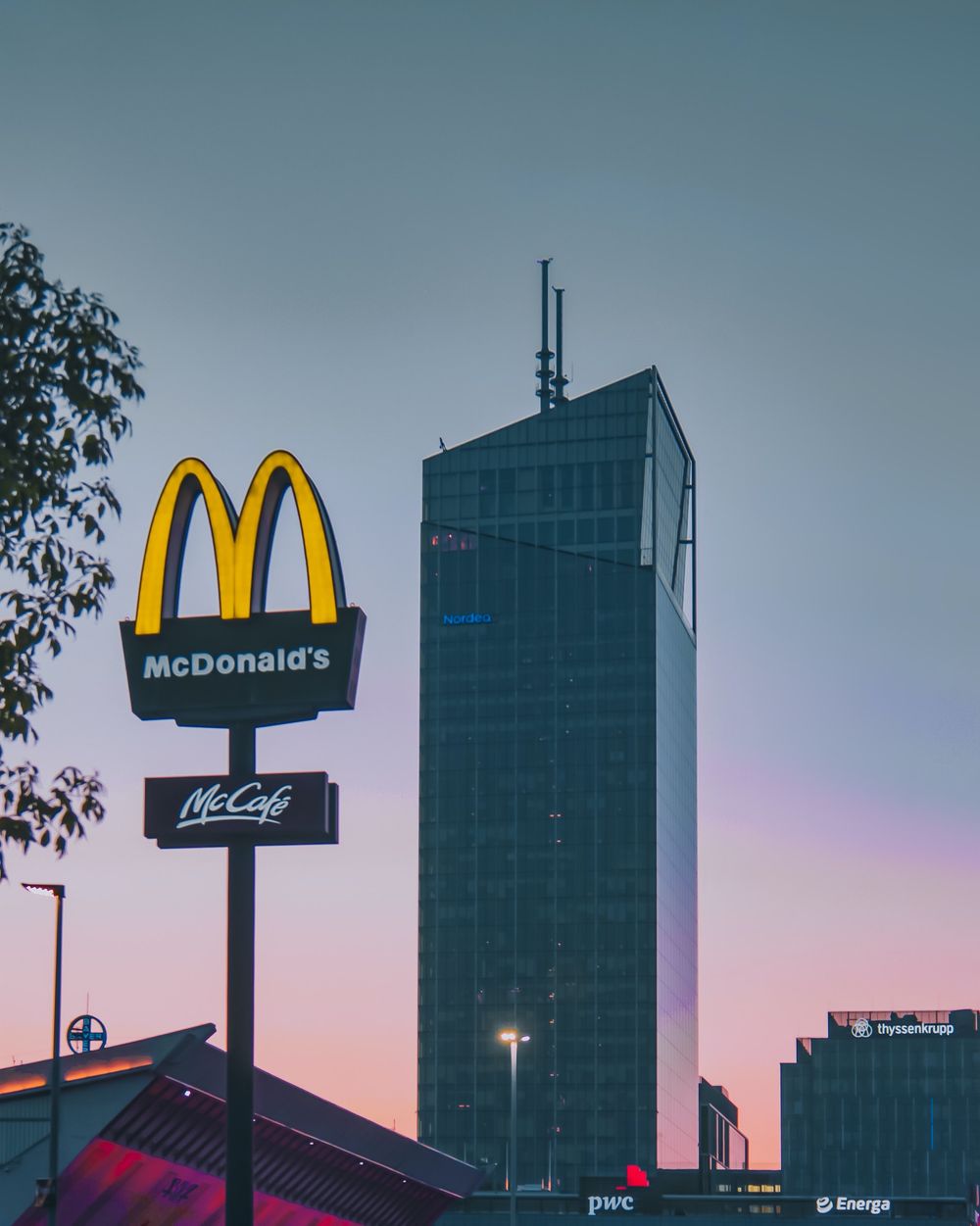 Driving on the highway and seeing a big yellow 'M' from afar will tell you that McDonalds is coming in a few miles. That 'M' is McDonald's logo and it has successfully created a brand image all over the world. The same goes for 'coke'.
So if you are starting a new business and want to design an effective logo, this article will help you with 10 easy tips you can use to create one.
To create an effective logo design, you need to keep the following elements in mind:
The logo should be able to build brand recognition

Your logo should be such that people can trust it easily.

The logo should give your company an edge over the competition.

It should serve as a brand identity for your company.
The following are a few tips with which you can create an effective logo design:
1. Make your logo memorable
The reason that you recognize 'M' from afar is that McDonald played well with its logo in terms of it being easily memorable. Have you ever seen any other logo like that? It is plain yellow, and a simple 'M'. It's too easy for anyone to remember and people all over the world recognize it.

2. Keep your logo simple
If your logo is simple, it is easy for your audience to recognize it. The reason McDonald and Coca-Cola are recognizable and memorable is because of their simplicity.
Today, to be competitive and distinctive a lot of companies adapt to complex designs for their logos. This is a mistake. Keeping your logo simple yet unique is your ticket to creating an effective logo.
3. Make sure your logos offer versatility
Today logo is not something that is put on your office today logos are used in letterheads, business cards, products and service brochures, mobile applications, social media sites, etc.
You have to make sure your logo is versatile enough to be put in various elements of your business products and resources. If your logo is complex, elaborate, and fussy, you will face challenges in your marketing and sales campaign, etc.
4. The logo needs to be relevant and appropriate to your business concept
If you are running an ice cream brand, but you are opting for a very dignified logo instead of a colorful one, it's probably not relevant to your business. When one thinks of ice cream, they are probably thinking of something colorful and fun. Because that's what ice cream is.
So make sure your logo is relevant and appropriate for your business. However, you don't always have to use a burger as a logo if you are running a fast-food chain, take the example of McDonald's again. The same goes for Nike, they are using the 'Nike' as their logo instead of using a shoe as a logo or shorts.
The key here is not to be accurate to your products but your brand and what it relays. A lot of companies choose to use their initials or their brand name with a logo element. Nike has a simple 'tick' with its name as its logo.

5. The logo should be timeless
Trends come and go, but your logo should be timeless.
6. Choose the picture to show what you do
While you can also use name and initials as logo, on other hand you can use a picture to show your audience what you do. A lot of people build logos that do not represent what they do and this why their logos are not that effective.
7. Use empty space to keep your logo clean
It's a bit easy to get carried away in pursuit of making your logo attractive. We would however recommend you to opt for a logo with a clean look. The main benefit of keeping your logos simple is that they become more versatile.
For example, on the airocide promo code, you can see the logo of the brand, this is because they kept their logo simple and versatile enough to be used on different elements.
8. Use shapes
You can use shapes in your logo design and make them stand out. Plus, it does give the logo a professional look.
9. Concentrate on colors
Colors play an important role in creating your logo. This means that before starting the project of creating your brand's visual identity, you need to come up with a certain color element you will be using to build your brand's logo.
10. Don't be afraid to use your company's name as the logo
You can use your brand's name as a logo as well. Don't be afraid to do that.
Published by
Zain Ali Awan
Zain Ali Awan is a full-time blogger at The Odyssey Blog. He has successfully grown organic revenue by 74% in 5 months through better analysis of the website and with SEO Activities. To grow your website you can contact him on Mediahicon. View all posts by Zain Ali Awan