Mockups are a way to create a visual representation of your product. They are more than a sketch and less than a prototype and an essential milestone in creating the finished product. An excellent UI can raise a website's conversion rate by up to 200 percent, so don't overlook any stages on the path to a complete design.
Even though UI mockups seem unnecessary, they are a way of presenting the visual concept of a product to stakeholders. Suppose the product is good from the visual aspect. Further, development may continue.

But when the final product is presented to the person in charge without having the mockup done, you will have to have much more work. Redesigning the product means taking a few steps back in the process of both visual design and interactivity, wasting time and resources.
In the process of creating a mockup, having a suitable UI mockup tool will help you save time and enable you to create a better product.
What Is a UI Mockup?
The process of creating a UI design is separated into multiple stages to maximize the productivity and effectiveness of UI designers. In total, there are four different stages:
Sketching,
Wireframe,
Mockup,
Prototype stage.
A UI mockup represents a part of the designing process in which the designer has completed its visual concept. Creating a UI mockup happens after the wireframe is complete, but a mockup doesn't have any interactive capabilities. A mockup is static, a transitional stage between sketching and creating a wireframe and the prototype stage.
The process of creating a mockup can be a part of developing a new project, or it can be a part of improving the product that already exists. Since mockup is focused on polishing a project's visual aspect, every decision regarding the aesthetics of a product will be worked on by a UI designer during this stage. This includes selecting color schemes that work the best, the placement of banners, content layout, navigations, and everything else related.
Since mockups aren't functional, designers might wonder why they should give special attention to this part of the process. The answer lies in the fact that a well-refined mockup will provide both stakeholders with an insight into whether the project is headed in the right direction. On top of that, delivering a concise mockup will do the job for developers much more straightforward.
What Are Mockups USed For?
Mockups are a foundation on top of which developers can start building the product. They can reveal problems regarding accessibility or visuals that couldn't have been discovered otherwise. UI mockups are very flexible and allow for quick changes.
Mockups are a great way to help your team get context about the product that they are developing. By offering everyone a vision that they should focus on, there are greater chances of your team creating a successful outcome.
UX problems can be easily spotted on a UI mockup. Before letting the mockup advance in the next stage of development, any errors can be discovered and fixed more quickly.
Situations in Which to Use Mockups
Sketching a UI has been a common practice among many UI/UX designers. However, many platforms have already finished kits that allow you to dig into the advanced phases of product design without having to sketch the design itself on paper.
Junior UI designers shouldn't follow this practice since the sketching process is an important part of understanding how the design should be executed. Wireframes and sketching the product on paper are also called the low-fidelity stage, while interactive prototypes are considered the high-fidelity page. This makes mockups a process that's in the mid-fidelity stage.
Types of Mockups
There are mainly three ways to create mockups, each of which takes a different amount of time and approach. Each one of these methods has advantages and disadvantages. It's up to you to decide which of these types will be the approach that suits your company the most.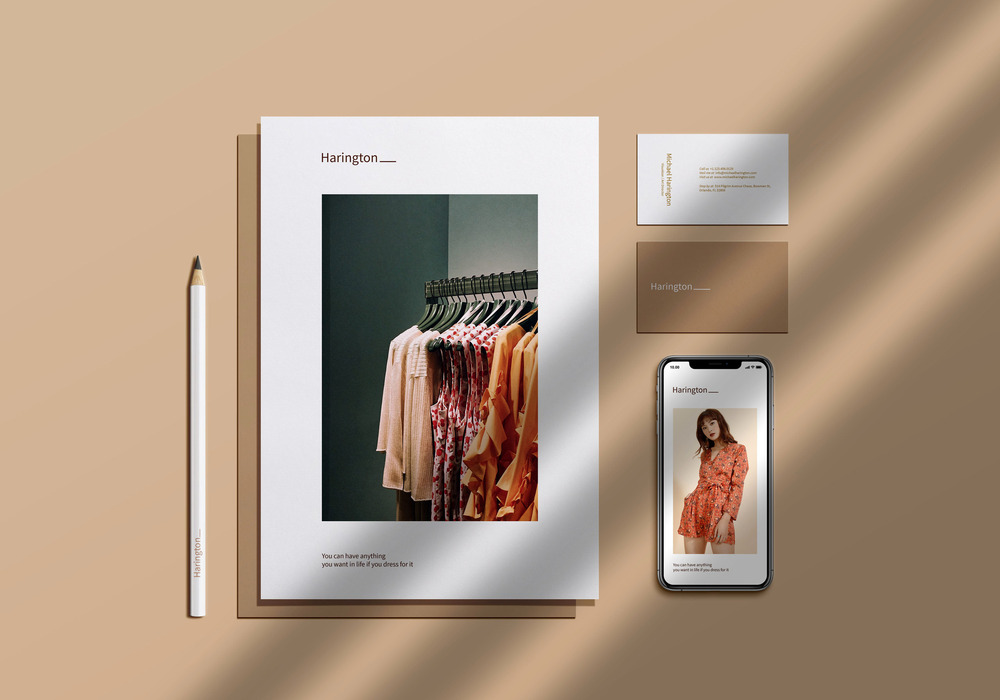 Users that are experienced in the field of UI design have started to utilize mockup UI tools more often in the past few years. They provide the designers with a variety of features that allow them to build mockups quickly and even allow them to test some of the functionalities.
Specific UI mockup tools are drag-and-drop which allows even beginner UI designers to create mockups for a short amount of time, yet their results will be ready to be presented to stakeholders and further developed. This type of tool often allows for different layouts to be tested, allowing you to create mockups for different screen sizes, such as iOS, PC, or tablet.
Graphic design software such as Photoshop can be considered an old-school way of creating UI mockups. Its advantage is that it allows the creation of very detailed mockups, yet their end result can't be used in the prototyping process.
This software simply doesn't export file types that can be used in the prototype process, requiring the designer to recreate a mockup in another program.
However, there is graphic design software such as Figma that is very powerful and has the ability to create mockups to which you can add animations and interactive features.
Using programming language to create a mockup is probably the most advanced technology out of the three that are listed. Coding your mockup can be done using HTML, CSS, and Javascript The obvious upside of this method is that this will result in less work in the prototyping process.
Creating a product will certainly require coding, but the mockup isn't the stage at which you should focus on coding. If you aren't a professional at coding, your coding skills will limit the usefulness of the mockup. There will be enough time for coding in the prototyping stage and delivering further updates.
Another downside of using code is that it's much more time-consuming than using UI mockup tools or graphic design software. This approach is the most limiting when it comes to the visual aspect of the mockup, yet it's the one that will provide the developers with the closest thing to a prototype that there is.
Best Mockup Methods
So if you decide which one of the mockup types you want to use in the development process of your product, you should consider which method will be the most suitable for it.
Although there are specific methods with which you won't make a mistake, the differences between various products will require different approaches.
With almost 60% of all internet traffic coming from mobile devices, you can understand why certain numbers of companies have decided to not only optimize their product for mobile phones but to develop it for them primarily.
The mobile-first approach allows companies to avoid any errors that can occur when scaling the product to multiple devices. Scaling down from a desktop can often lead to inconsistencies in the design, which can create a problem with extra work for both designers and developers.
A minimalist UI is something that the majority of users will appreciate. A minimalist approach will allow the users to find the tools that they require with the least amount of effort, as the smooth interface won't overstimulate them.
A well-executed minimalist approach will give the user a clear sense of where he can find the required tools and how to navigate the application.
Switching a product from one stage to another without planning it out properly will eventually lead to a mistake in the process. Working a certain amount of time on wireframing rather than switching to mockup and prototyping will not only be energy-consuming but can lead to problems in multiple stages of the product.
Is the UI Mockup Tool Beneficial?
As mentioned before, UI mockup tools aren't the only way of creating a mockup for your product. They provide UI designers with some advantages that aren't present in other methods. The most crucial advantage of mockup tools is that they save a lot of time during the designing process.
Mockup tools aren't considered a must in the field of UI design, and they have certain shortcomings, such as the lack of customizability. Their concept can allow companies to divert their resources from the time-consuming stages of sketching and mockup to focus their personnel on the development process.
Published by
decolore
Thanks for being a part of this beautiful blog. Hours spent to create this web space to our visitors as much useful as we can. We're living with a pace of life and build beneficial collections related to graphic and web design. Here we come up with premium and free collections like mockups, backgrounds, fonts, wordpress themes, branding, inspiration, tutorials and informative articles for professional designers and beginners. Go ahead and let's be a partners! View all posts by decolore