Whether you're building a portfolio, promoting a mobile app, a SaaS business, an online tool, or a services website, these website and app mockup templates will allow you to present different features of your websites and apps while grabbing everyone's attention.
In this post, we're bringing you a collection of responsive mockup templates that can beautifully showcase your website design. Today here are 25+ responsive website & app mockup templates for your business. Keep browsing and enjoy!
You may also like:
Isometric Website Mockup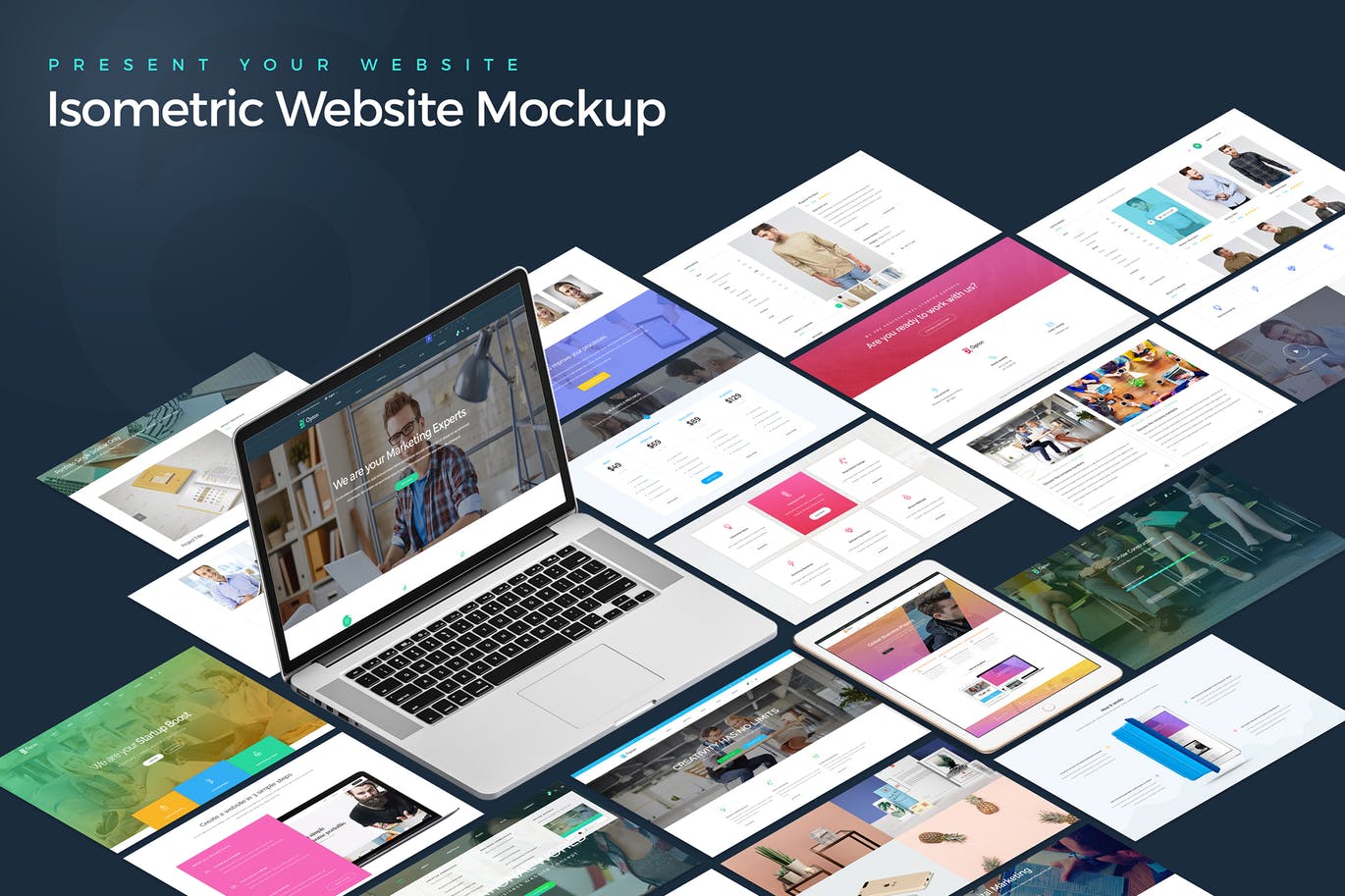 Show off the many features of your website or web app using this perspective mockup that features multiple screens for easily presenting an entire website design in one image. This mockup also comes with a MacBook mockup and 6 different perspective views for showing your designs in different angles as well.
The Screens – Perspective PSD Mockup Template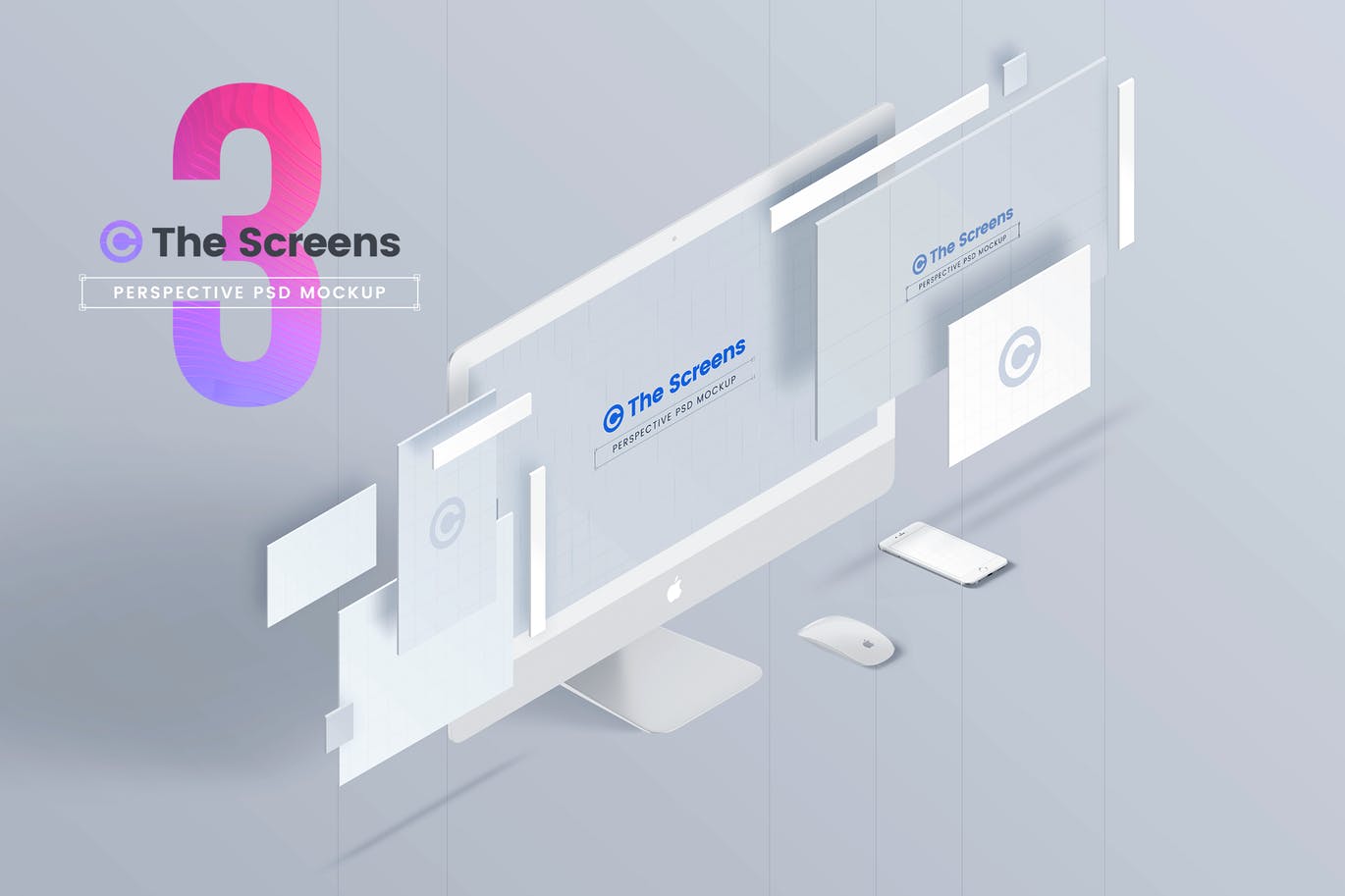 This website mockup template allows you to showcase your designs in a futuristic and a creative way. The template includes 3 editable screens equipped with smart layers for easily placing your designs on the mockup and presenting it to your audience.
Weather App PSD Mockup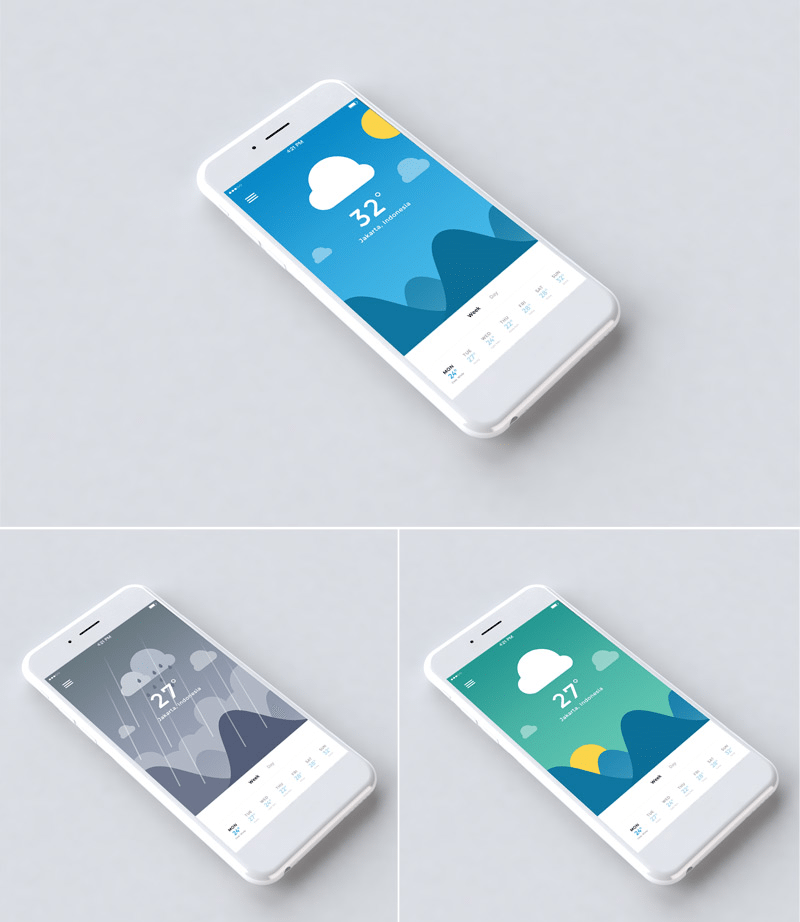 Looking to learn how to create a mobile app design? Why not download our Weather App mockup in PSD format. You can see how the mobile app mockup is designed and properly grouped and layered. Like always, you can use this freebie mockup for free, no attribution needed.
62 Responsive Mockups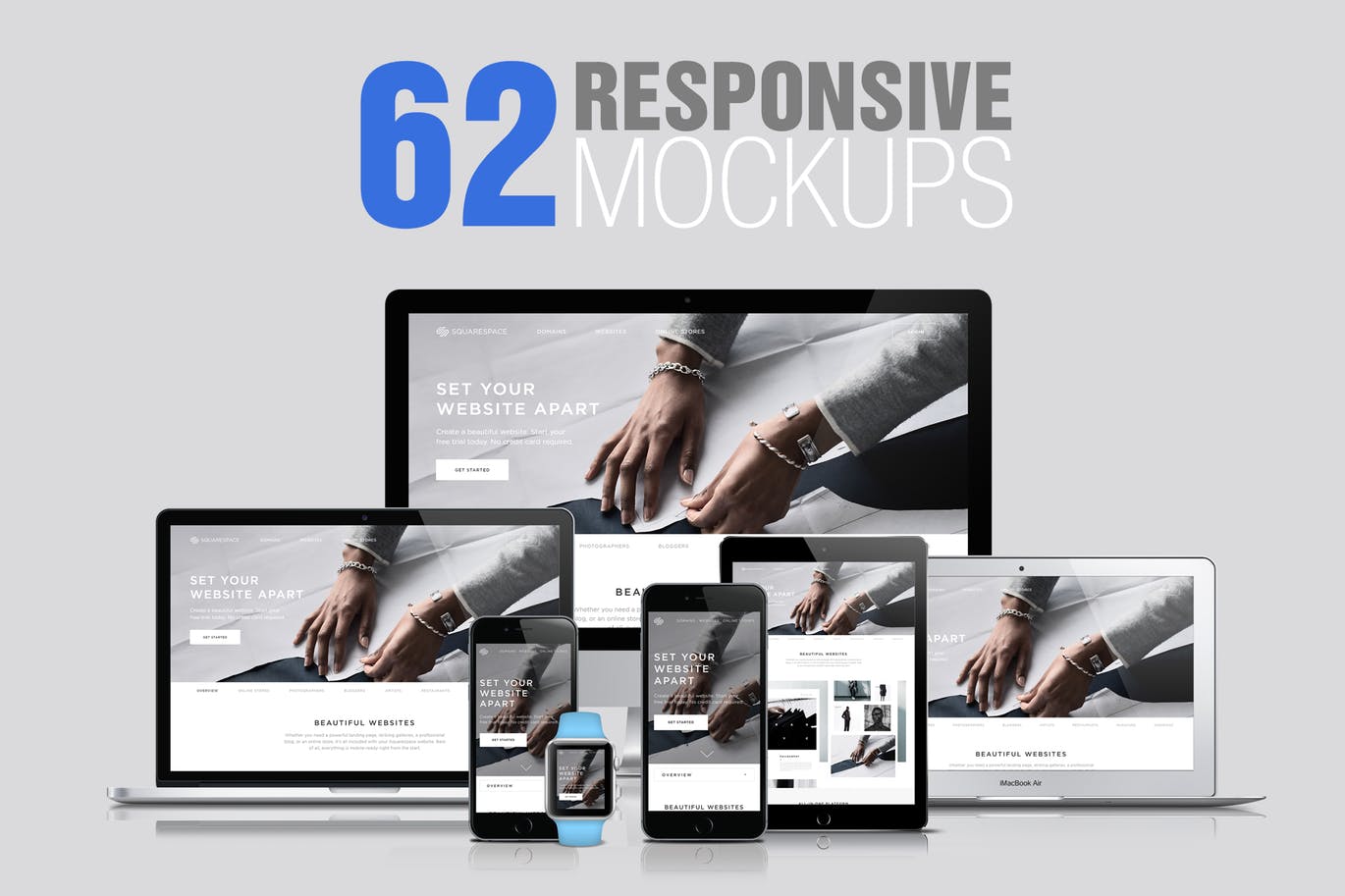 A massive bundle of fully responsive mockup templates for showcasing your websites, web apps, and mobile apps. The pack includes 62 mockup templates, including 17 unique Photoshop and 21 Illustrator files. Each template can be easily customized to fit your designs.
Free Nokia 5 Android Smartphone App Screen Mockup PSD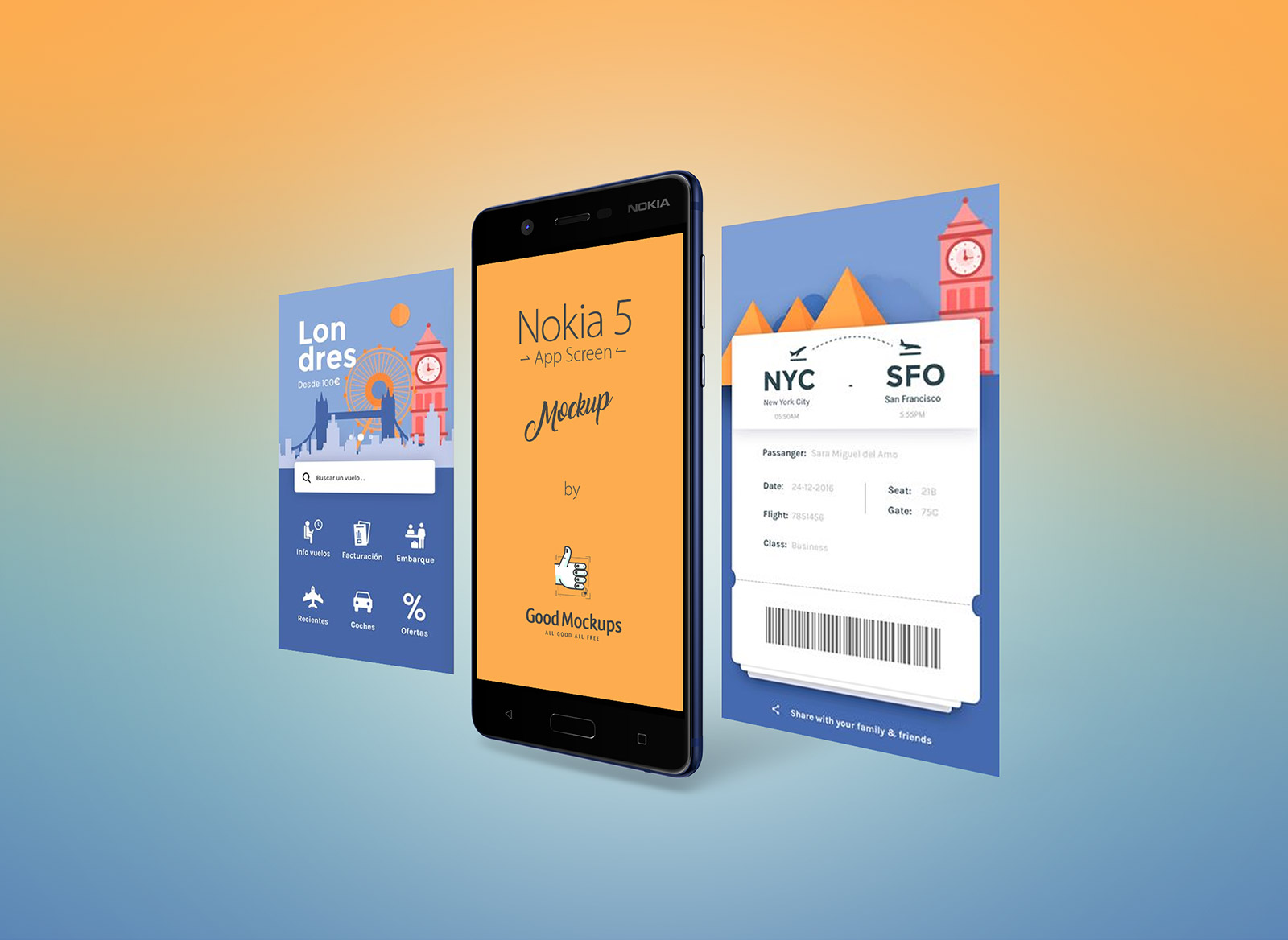 We are pleased to provide you Nokia 5 android smartphone app mockup so you can present your app designs in a beautiful perspective presentation. All elements of the mockup are customizable, place your app screen on smart layers, change the background color as per your app theme, change the color of the shadow if required.
Extended iPhone Screen Mockup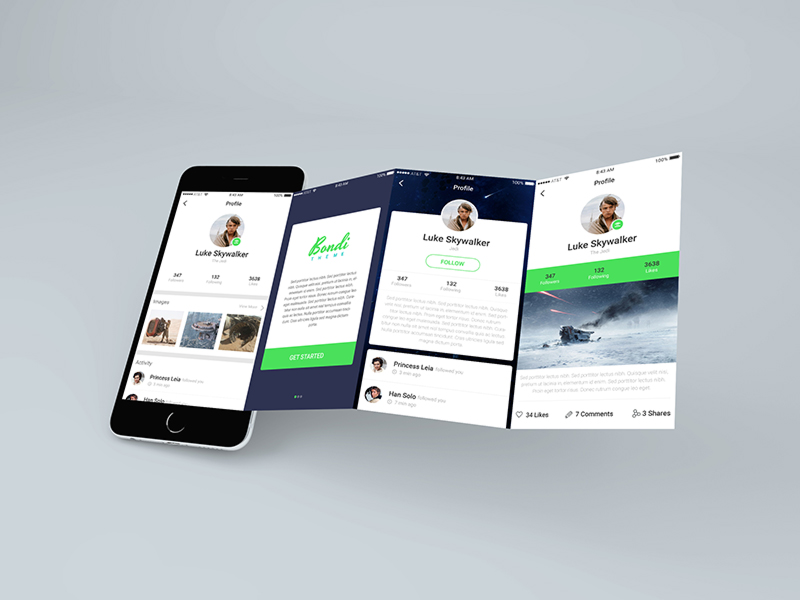 A super elegant PSD mockup of perspective app screens coming from the iPhone, that will showcase your mobile designs in modern style. Easily add your own design with the smart layer.
Free Samsung Galaxy S9 & S9+ App Mockup PSD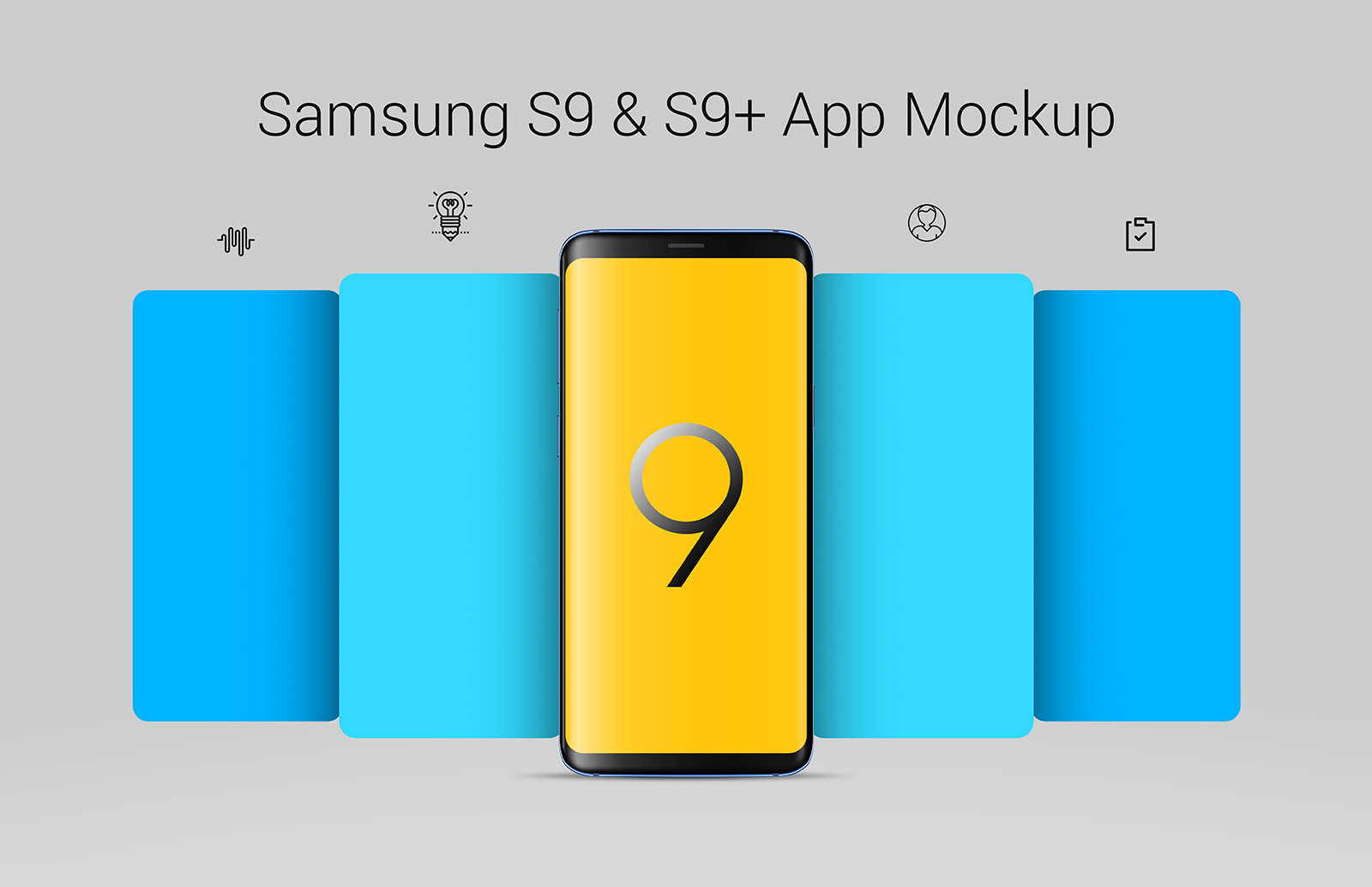 Ultra high resolution app mockup of Samsung Galaxy S9 & S9 Plus to showcase user interface design, game environment or display application design on splash screen.
Minimalistic Phone Mockups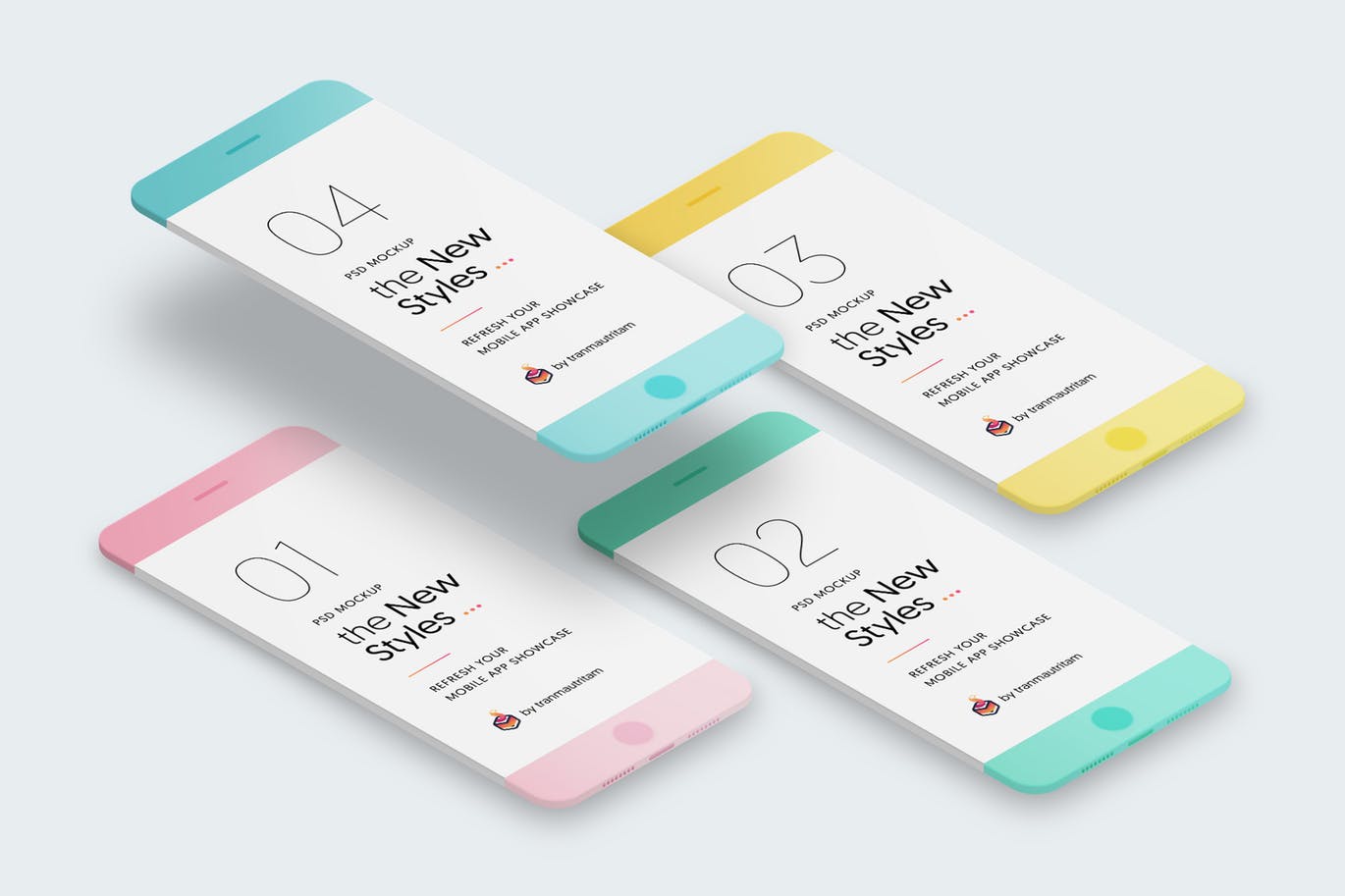 This creative and minimalist set of phone mockups are simply perfect for featuring your mobile app or website screens in an attractive way. The template features fully editable phone mockups. You can easily change its color, background, shadows, and more.
App Presentation Templates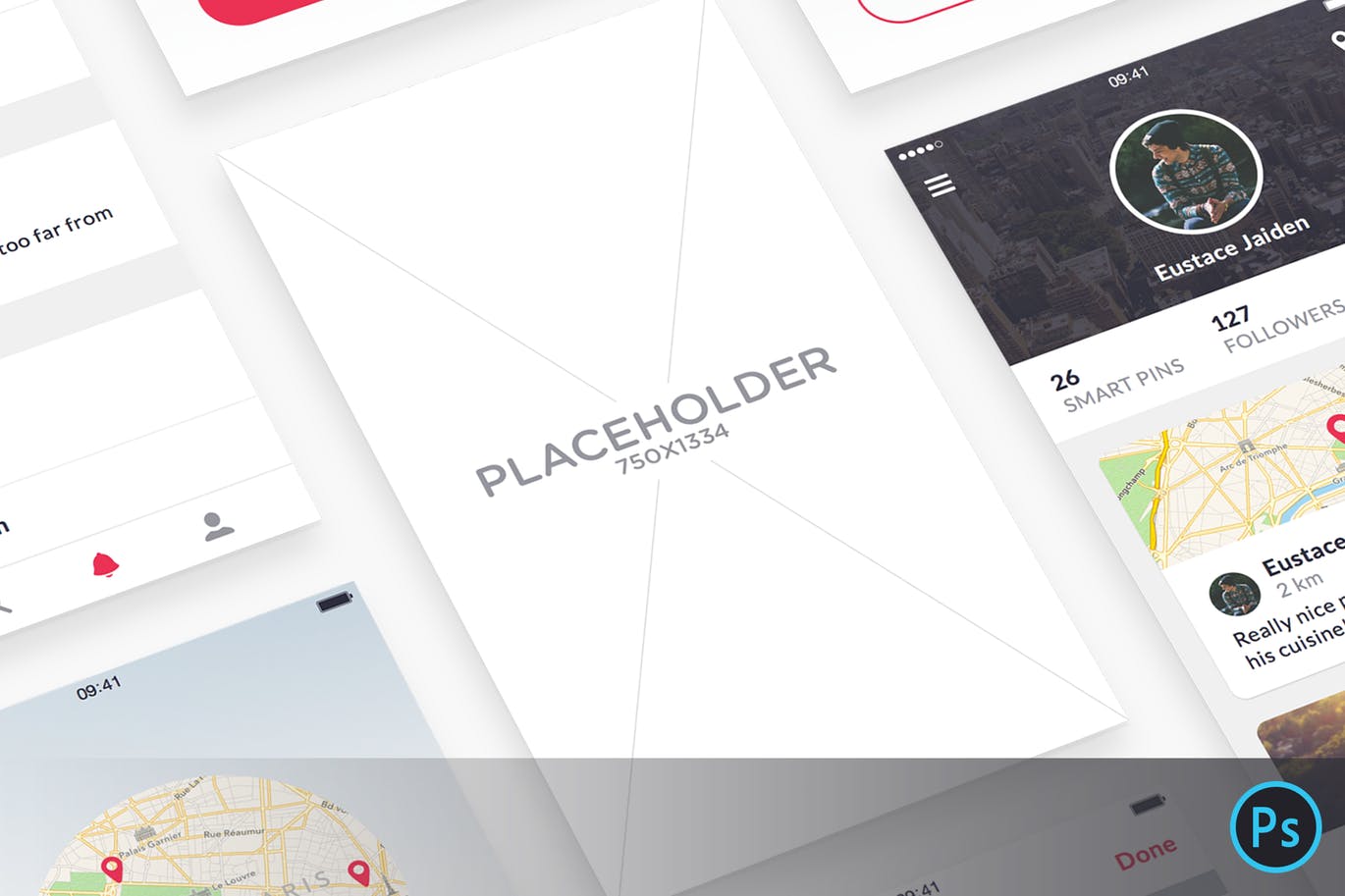 This is a pack of 24 different app presentation mockup templates you can use to present your app designs to clients or showcasing the app on a website design. The bundle includes mockup templates optimized for smartphones, tablets, desktops, and smartwatches as well.
Responsive Screen Mockup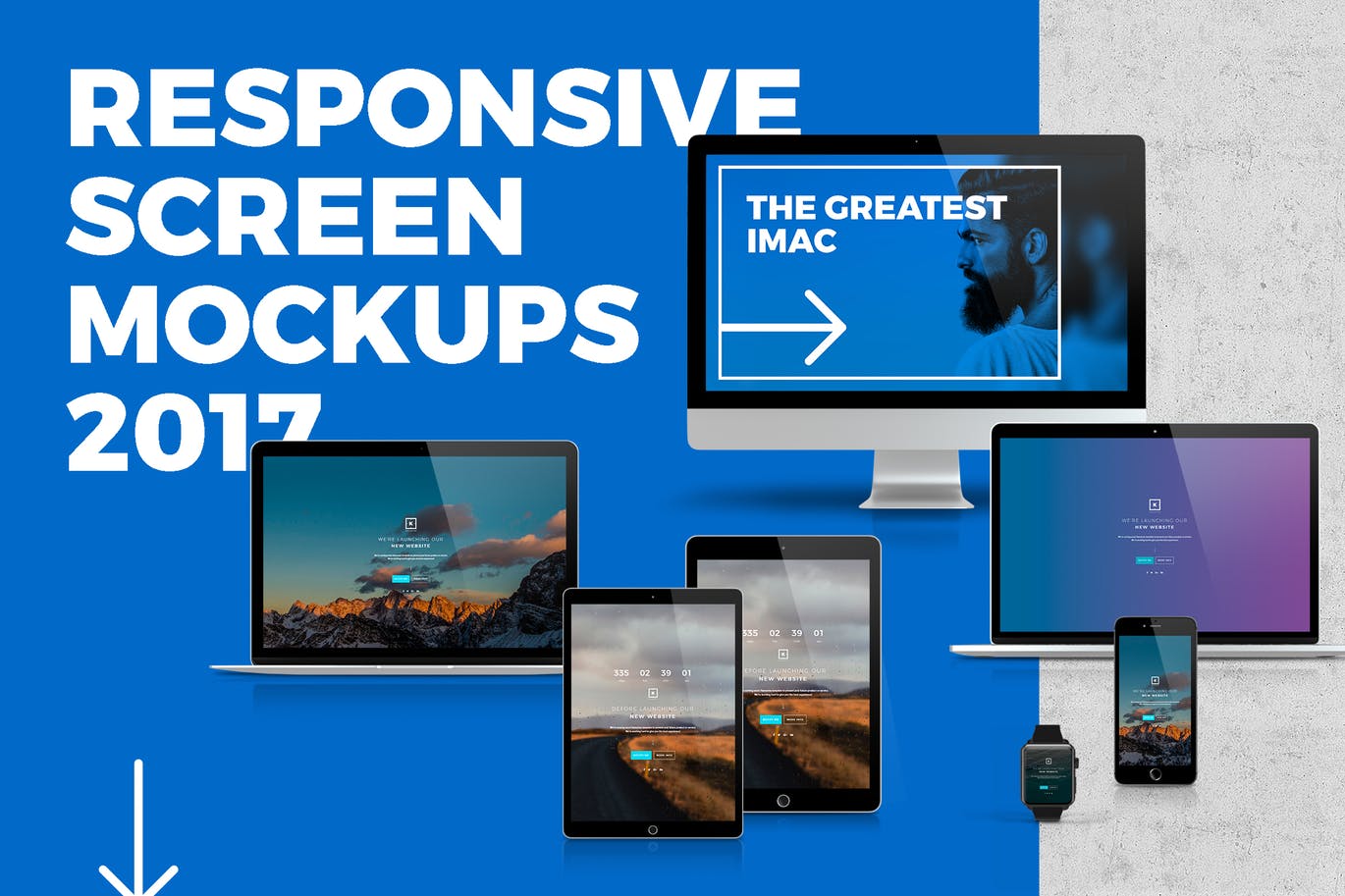 A bundle full of responsive screen mockups for presenting website and app designs. This pack includes 21 fully responsive mockup templates featuring 13 unique mockups in different angles and 6 pre-made scenes, all of which are available in 4500 x 3500-pixel resolution.
iMac Perspective Extended Screen Mockup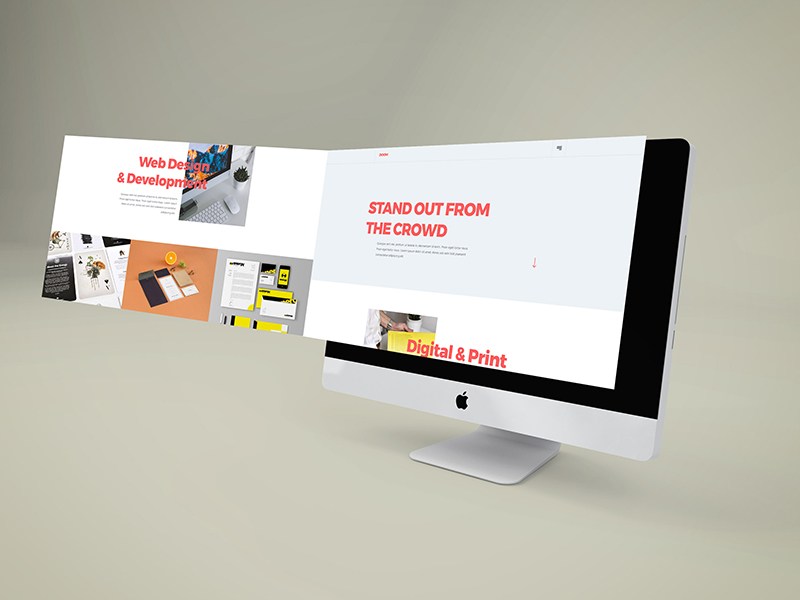 Show your design in this 3D iMac perspective mockup. Great for showcase website, app design or other. You can easily add project via smart layers. Background color can be changed also.
iPad Air Display Web App Mockup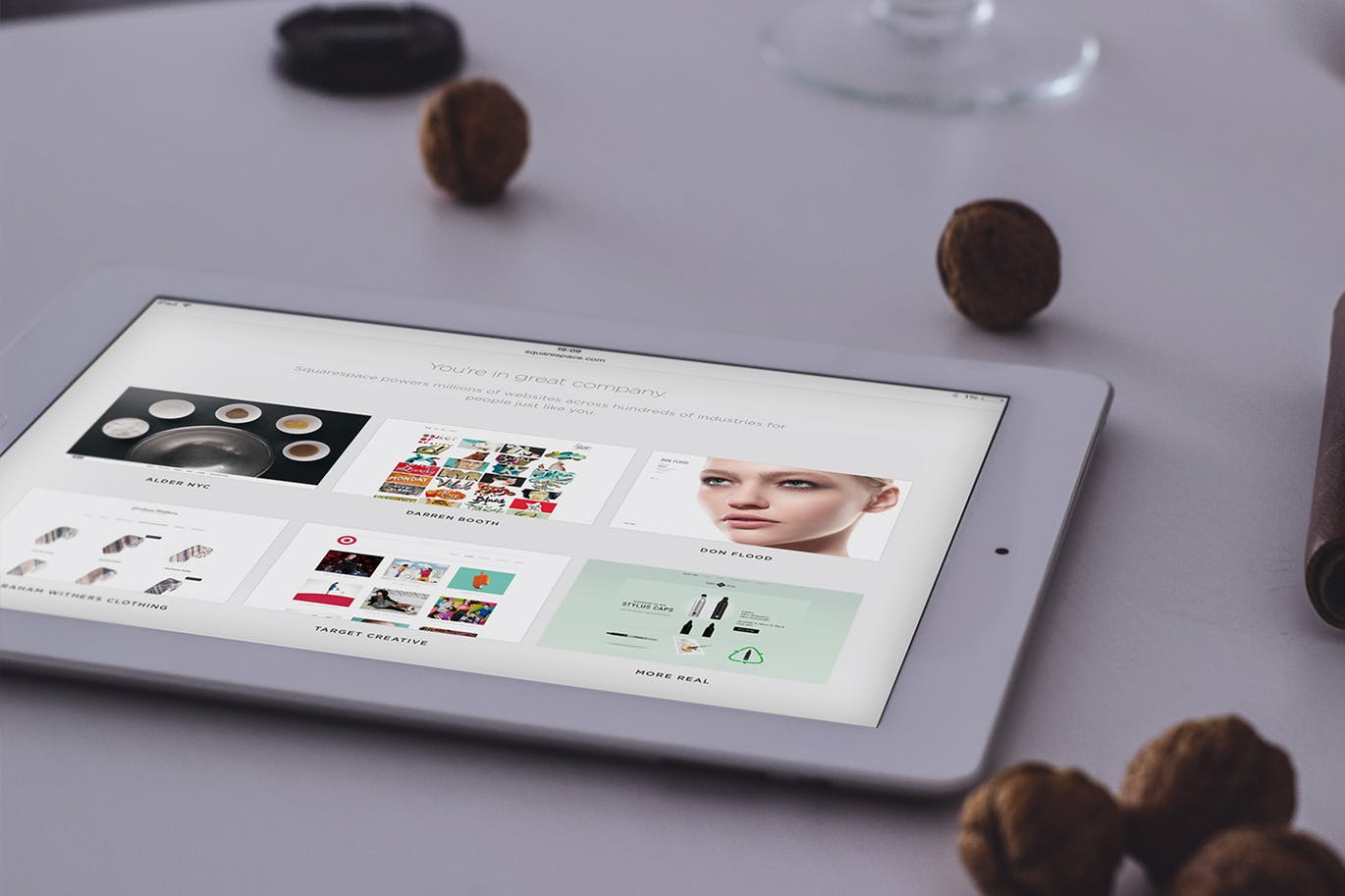 If you're looking for a device mockup to elegantly showcase your app or website design, this mockup template will come in handy. This template features a real photo-based mockup of an iPad Air. In addition, it also includes MacBook Pro Retina, iPhone 6 Black, and iPad Air Black mockups as well.
iPad Mockup 02
3D Website Mockup 5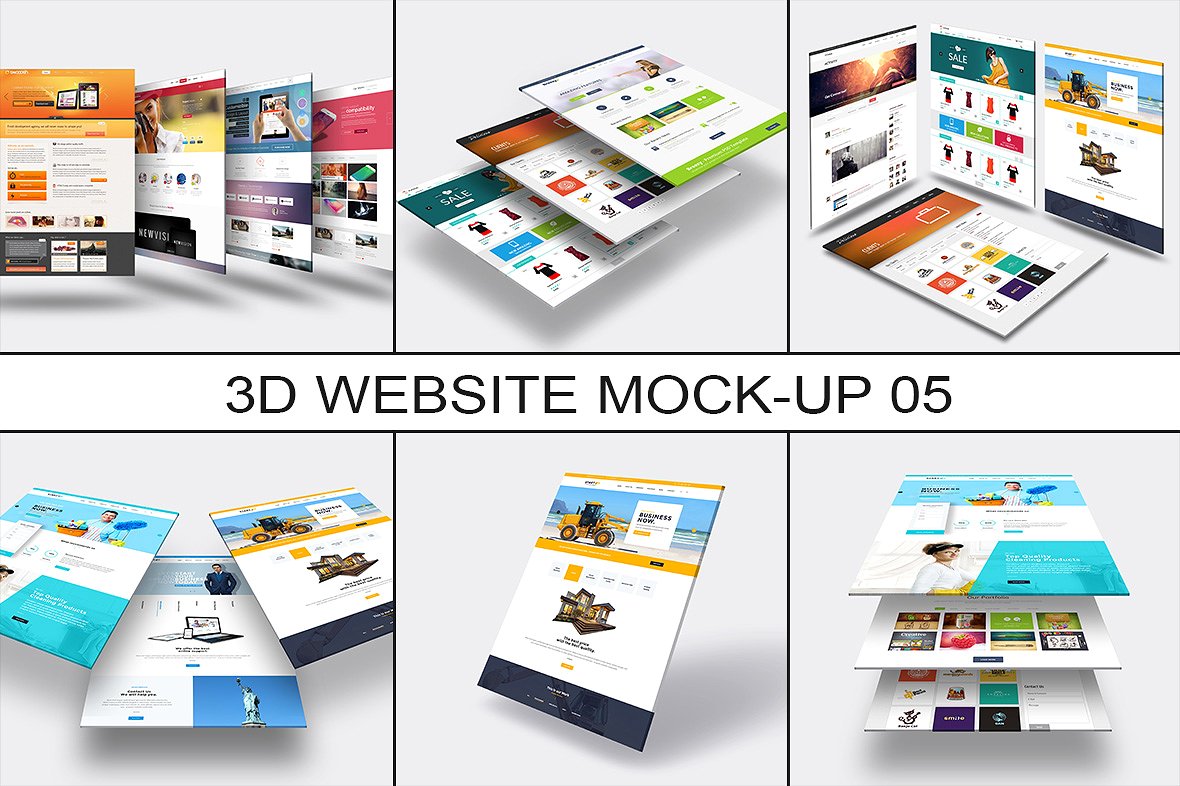 Free Apple Watch App Screen Mockup PSD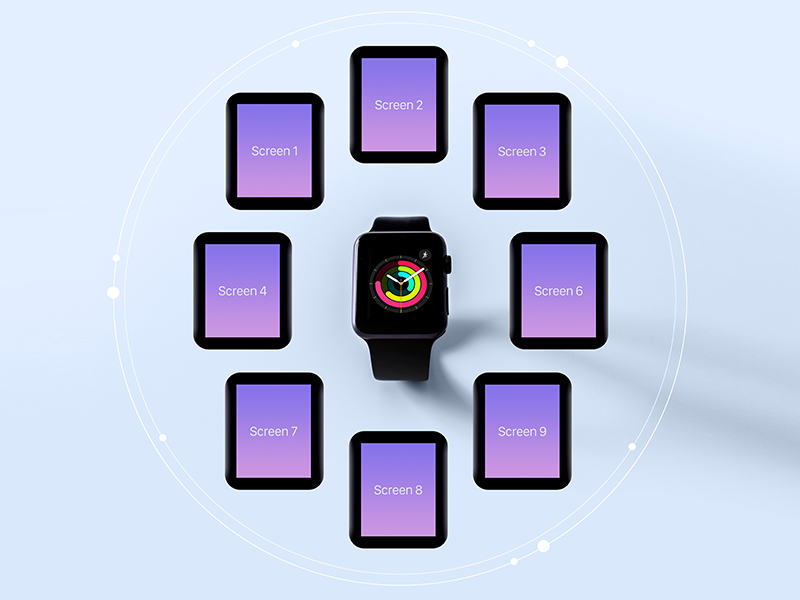 Showcase your iOS app designs on app screen mockup by using smart objects. After inserting your designs change the background color that compliments the color scheme of app design.
Macbook Display Web App Mockup
This beautiful MacBook display mockup is perfect for showing off your website or app designs on a website design. You can also use it as a website header, social media cover photo, or even as a blog post header. It includes 6 different templates with different views.
iMac Mockup 01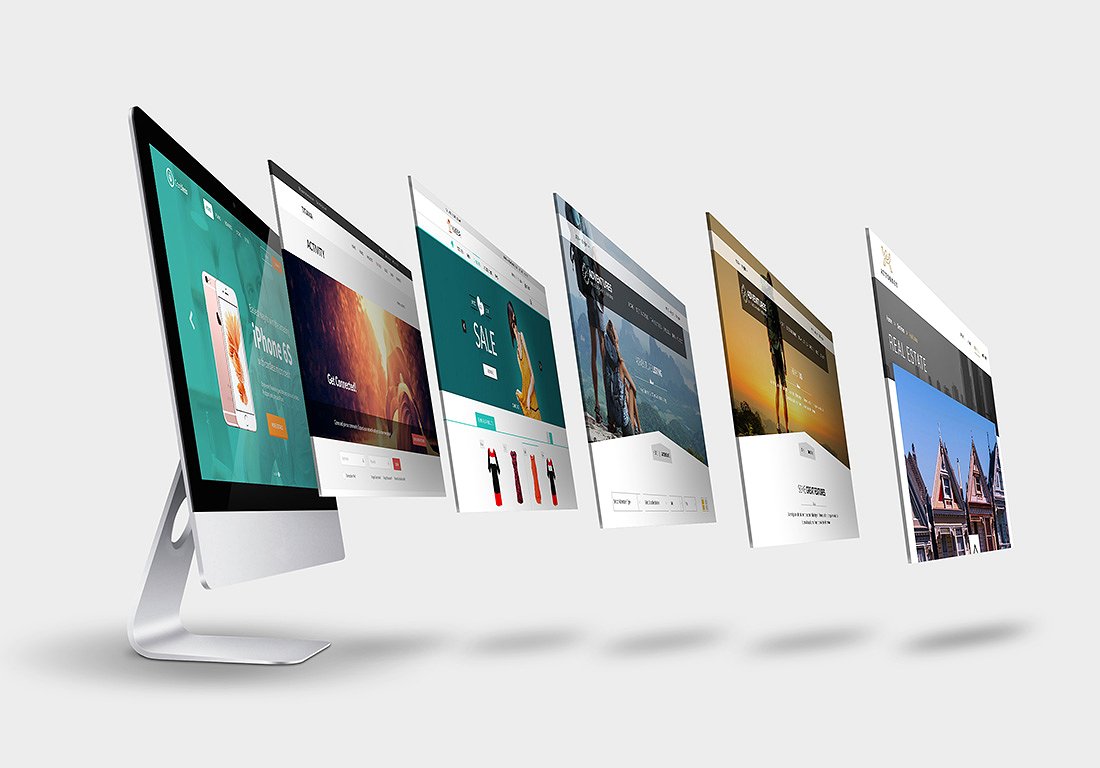 App UI Close-up White Phone 5 Mockup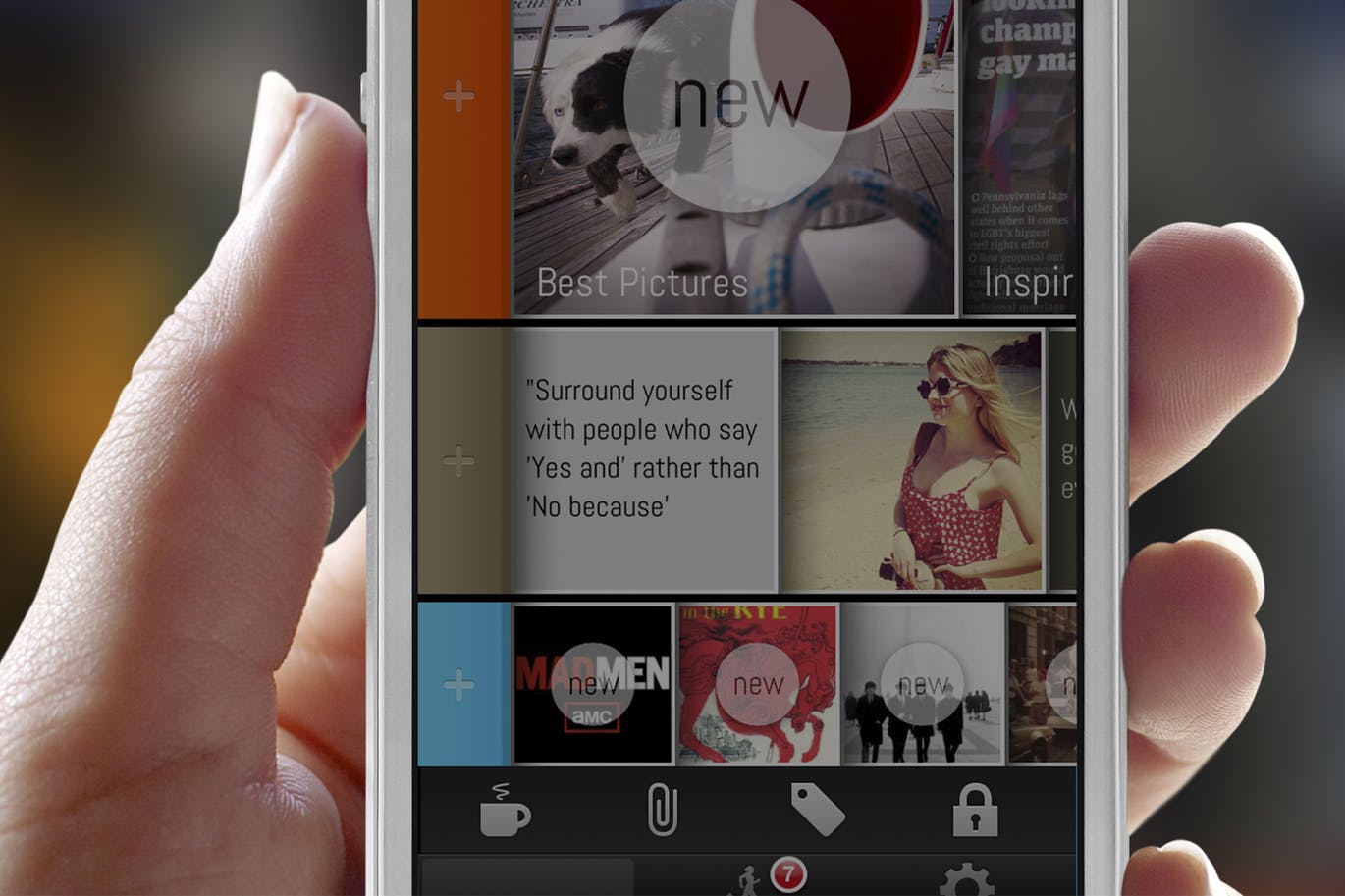 This mockup template is great for giving your audience a closer look at your app design and functions. The close-up view of the mockup template will allow you to easily showcase a high-resolution screenshot of your mobile app or website. The template is available in both black and white versions of the device.
25 Clean Screen Responsive Mockup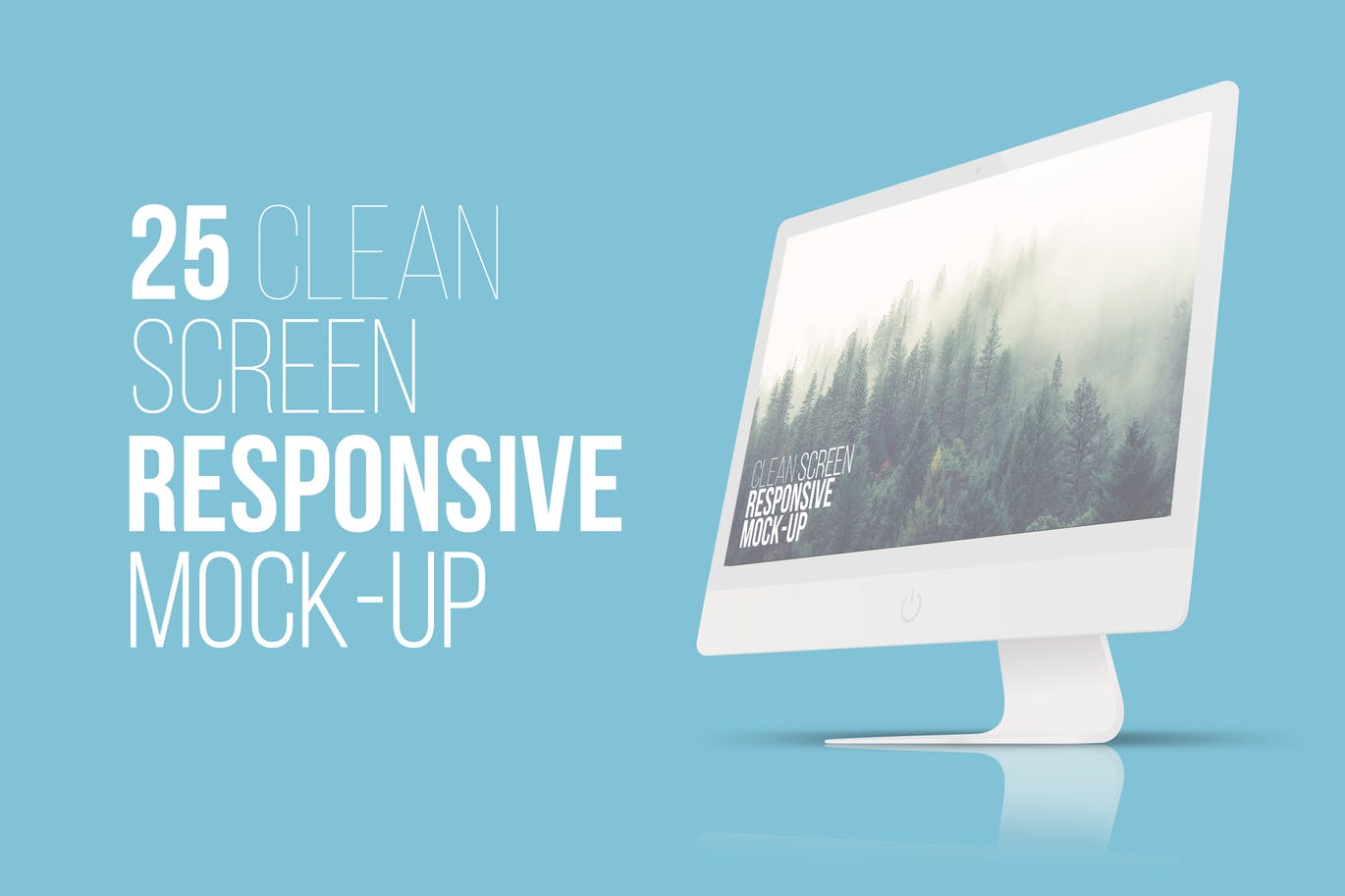 A bundle of 25 minimalist mockups for presenting your website designs. The clean and modern design of these mockup templates makes it perfect for showcasing many different types of app and website designs.
iPhone 6S Screen Mockup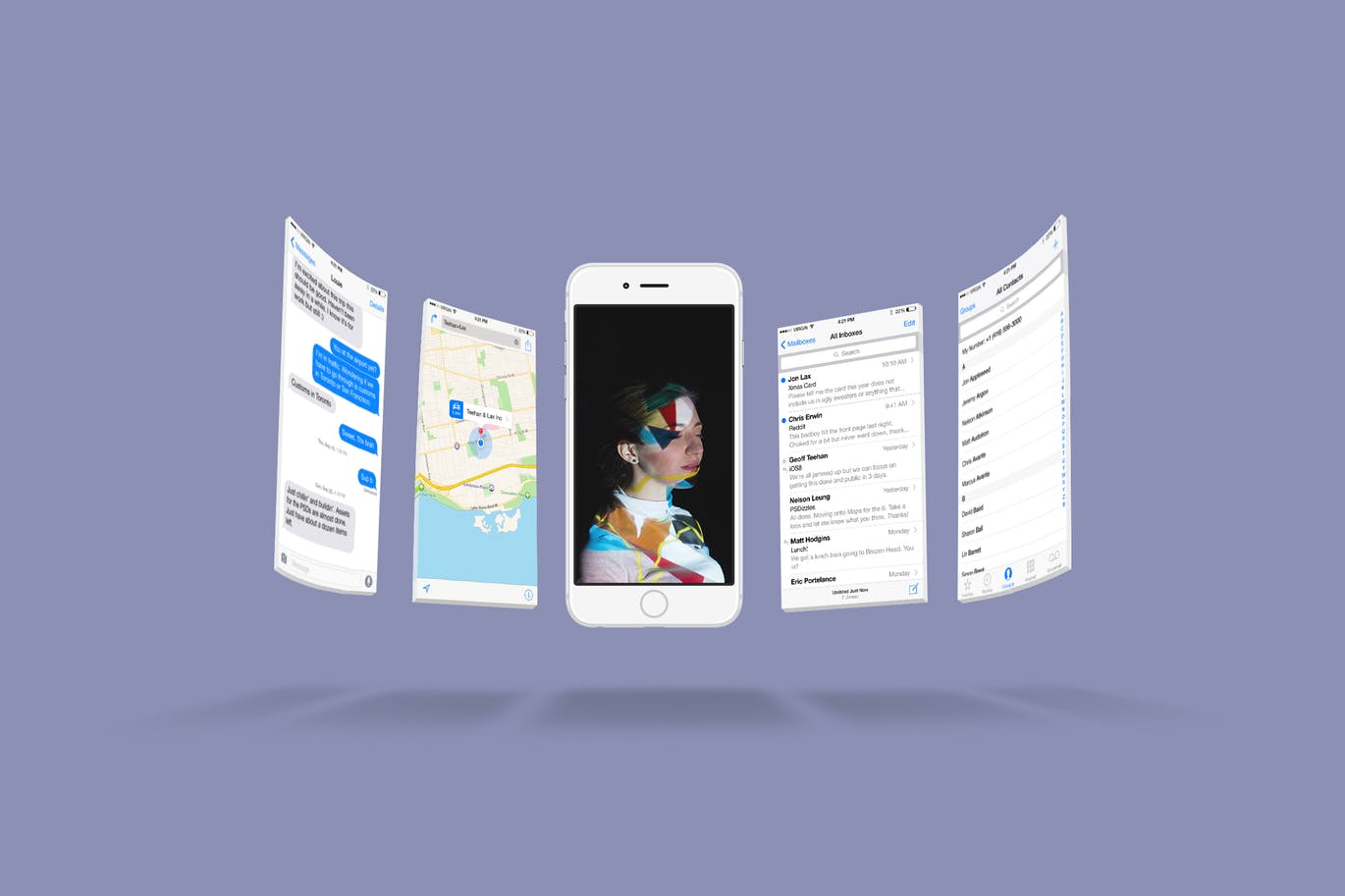 This iPhone screen mockup features a futuristic design that gives it a unique look. The floating screens mockups allow you to easily add 5 designs into the same mockup and present them with a unique touch to wow your clients and audience.
6 Thinkerr Mockups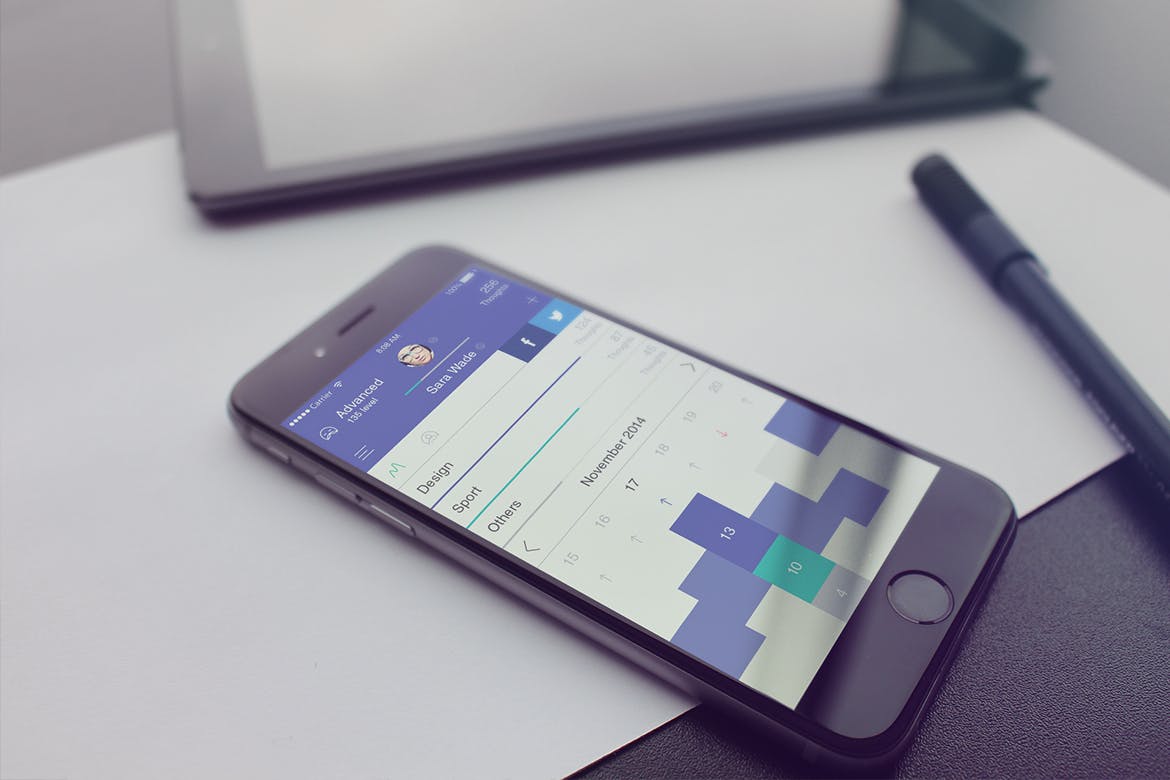 Thinkerr is a set of gorgeous mockup templates designed specifically for presentation purposes. You can use these templates when presenting your website and app designs to clients. The real photo environments of the mockups also make them ideal for creating website headers and backgrounds as well.
3D Desktop Screen Mockups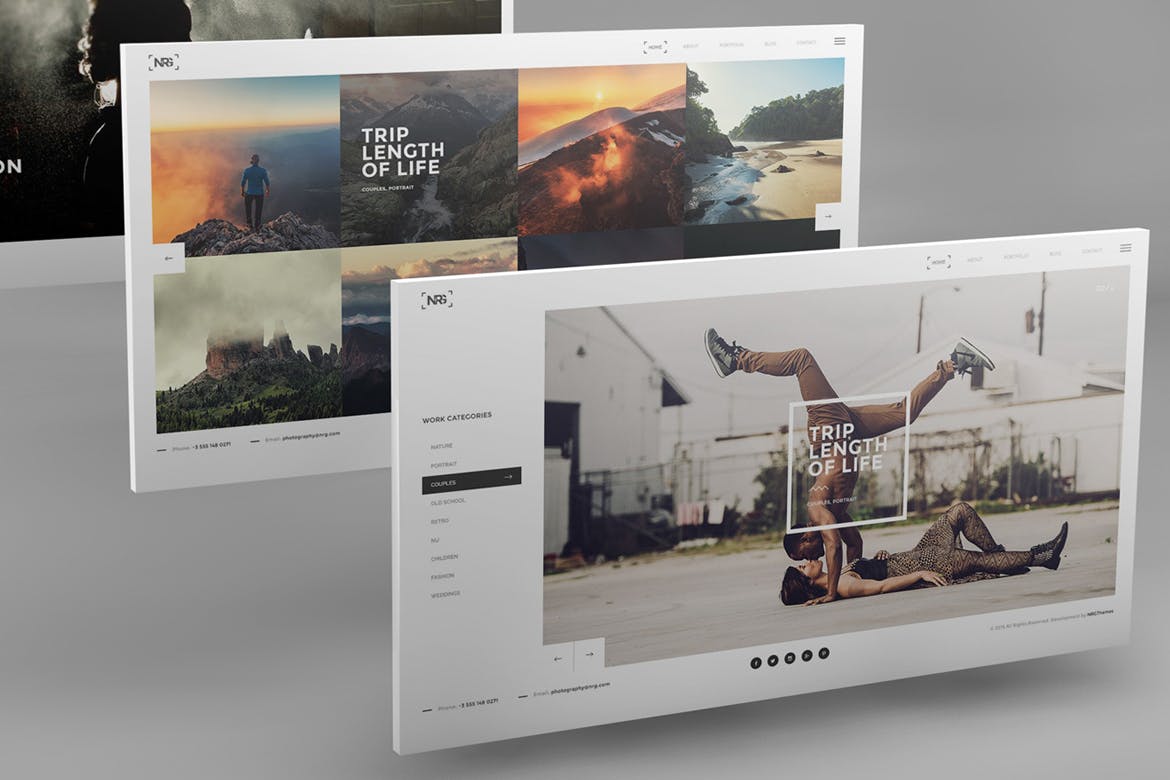 Give your website designs a 3D view when presenting them on your website using this mockup template. This template pack includes 9 pre-made PSD mockups, which can be easily edited to place your own design, customize shadows, and change backgrounds.
iPhone Mockup 08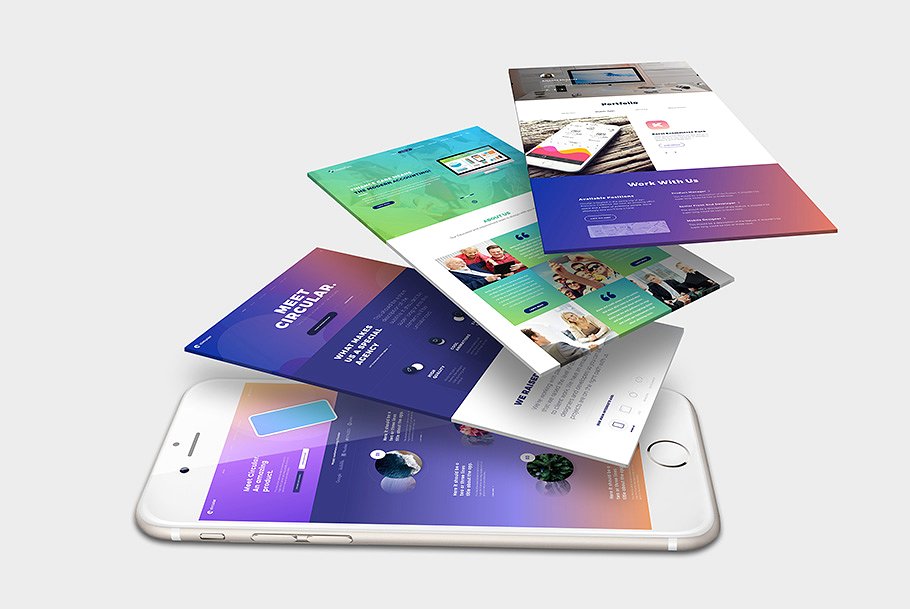 iPad Screen Mockup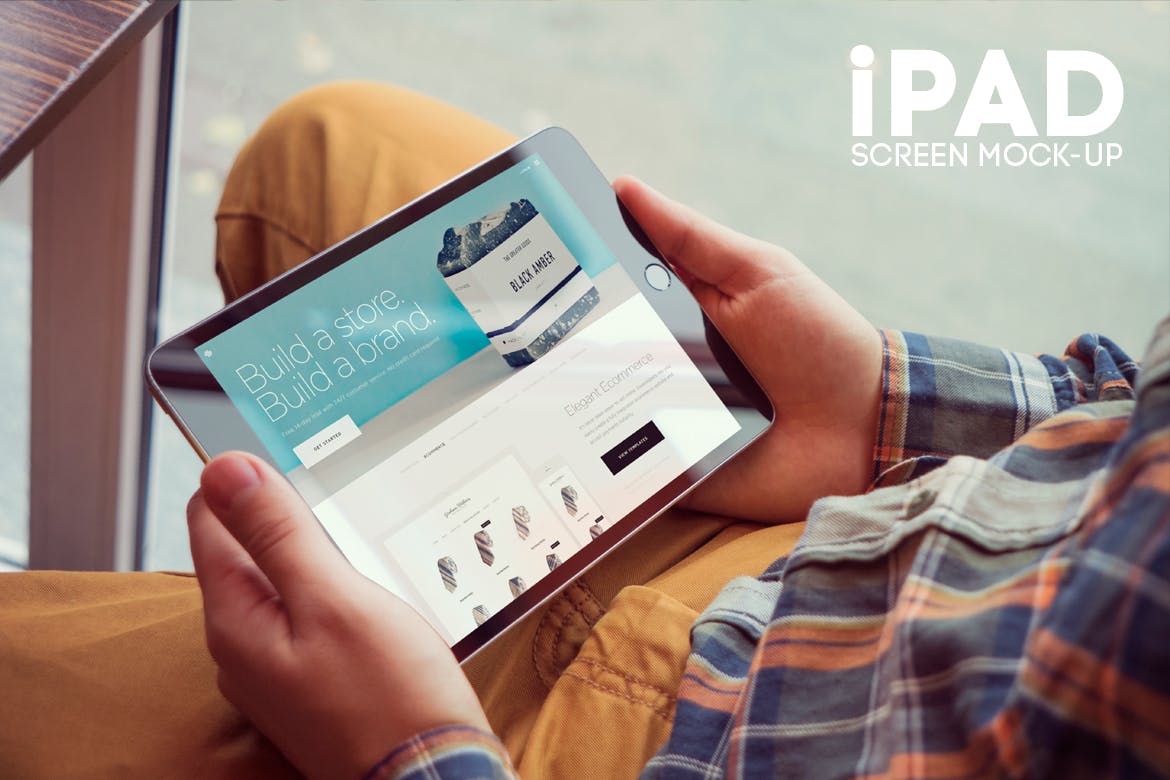 This iPad mockup comes in 8 different screen templates for showing off your app and website designs in different views and angles. The template comes fully-layered with smart objects for easier editing.
PSD Web Showcase Mockup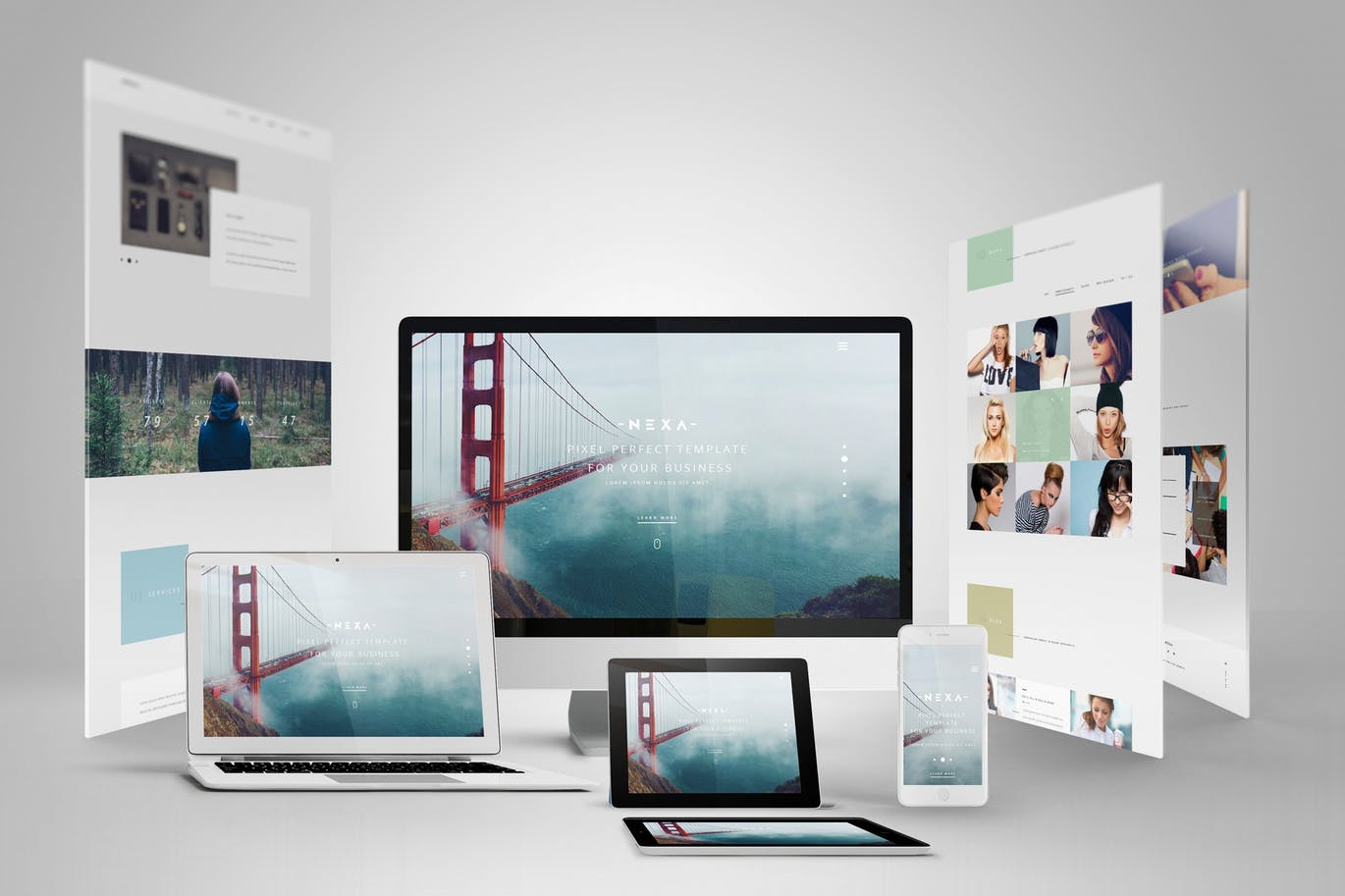 A collection of website mockup templates with different views and devices. This bundle includes several mockup templates you can use to present your website design in various ways. Each mockup can be easily edited to customize its shadows, change backgrounds, and place your own screens using smart objects.
Free Apple iPhone 8 App Screen Mockup PSD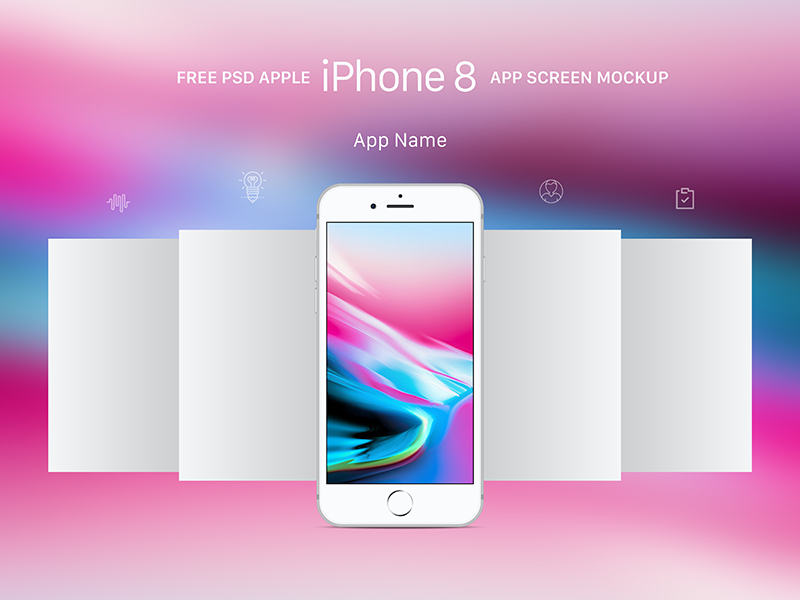 iPhone 8 introduces glass design, effective smartphone camera best for low light photography, most powerful A11 Bionic chip and many more.