Looking for beautiful Christmas designs for your creative project or holiday gift for friends and family? You can find hundreds of options on various digital marketplaces like MasterBundles. With many graphic designs, SVGs, and more, MasterBundles has everything to help you spread more cheer this holiday season.

From Christmas tree files to The Grinch individual graphics and SVGs, you can choose the perfect addition to your joyful project. You will also find an admirable collection of all types of quotes and sayings: funny, inspirational, and for the whole family.
What are SVG's and How to Use Them?
A Scalable Vector Graphic (SVG) is a distinctive sort of image format. What makes it unique is the fact that these files don't rely on individual pixels to compose the images you see, instead, they use vector data. This means that you can scale your images to any resolution and size without losing the quality.
Why use an SVG file? If you are planning on using the following Christmas SVG files for web design, then it's especially handy if you use an SVG format, this will allow you to alter the resolution and not lose the high quality.
There are many free and paid software programs you can use to open, edit, and convert SVG files. Some you might want to consider are Inkscape, SVG-edit, Vectr, Animator, GIMP, Adobe, and SVGator.
Key Benefits of Using SVG Files for Creative Projects
SVG's are fundamentally different from other graphics, and here are four benefits to using SVG's rather than other files.
Clarity
All SVG files are infinitely scalable. First of all, you can increase and decrease their size by whatever amount you want and not lose the clarity. And secondly, you can resize them multiple times and they will remain the same in quality, without becoming blurry, grainy, or sketchy.
Versatility
Not only can you resize your SVG's countless times without losing clarity, but you can produce SVG's that look good on any device. The parts of your SVG won't move or glitch, even if the viewer zooms in. This is especially good for logos and animations.
Smaller File Size
Even with the complexity of the images, their clarity, and versatility, SVG's tend to be smaller in size than a PNG or JPG of the same image.
Accessibility and Inclusivity
Accessibility and inclusivity are all about SVG's, there are several benefits to them. An SVG allows you to add structural data describing the visual elements in a graphic, this data is included within the file itself and helps people understand what is contained within an image.
Charming Christmas SVG's
The holiday season is such a precious time, everyone loves the gatherings, celebrations, vibes, and especially the decorating. Since MasterBundles is such a versatile platform, so you can find designs for any occasion, whether you need something for education, travel, nature, fashion, or in our case the holidays.
With a collection of Christmas SVG files https://masterbundles.com/stock-content/vector/christmas-svg/, here's a list of some of the most charming ones you can find: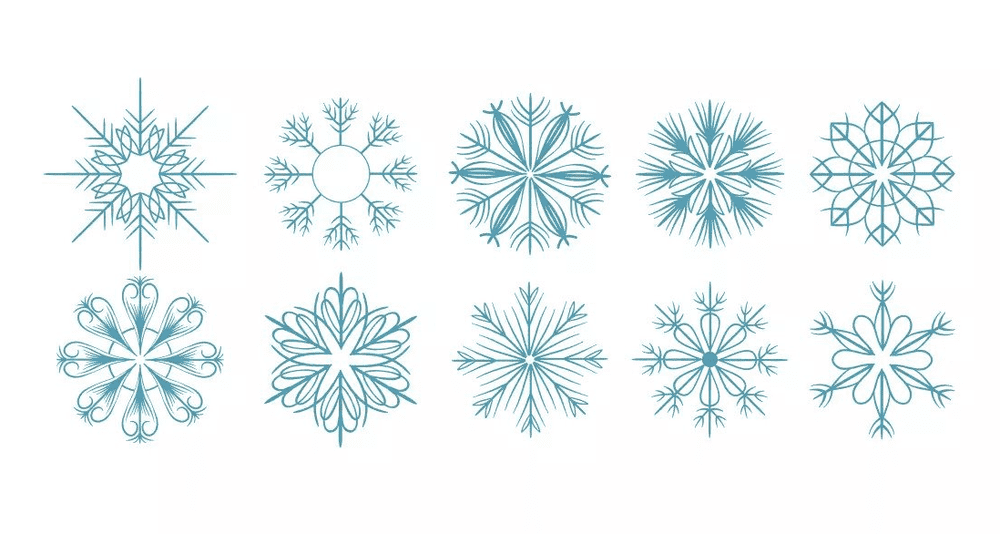 The winter holidays are always associated with snow and snowflakes, use this snowflake ornament SVG bundle to decorate. Each of the 10 snowflake designs has a unique pattern completely different from the others and comes in both an SVG and PNG format.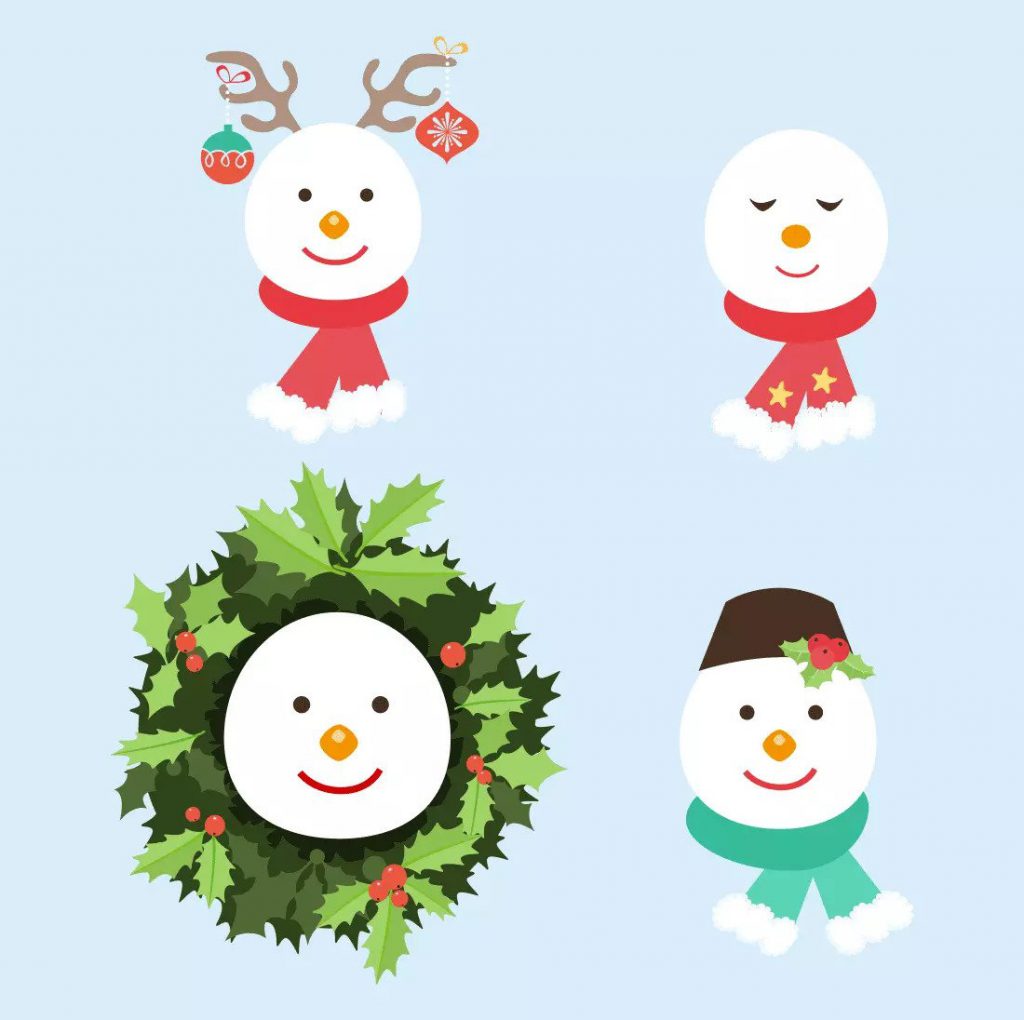 When a fresh layer of snow falls onto the ground, kids and adults are straight out there playing in the snow, making snowmen. This bundle of four snowmen is super cute and original, one is wrapped in a wreath, two in a scarf, and the other has reindeer ears with toys hanging from them.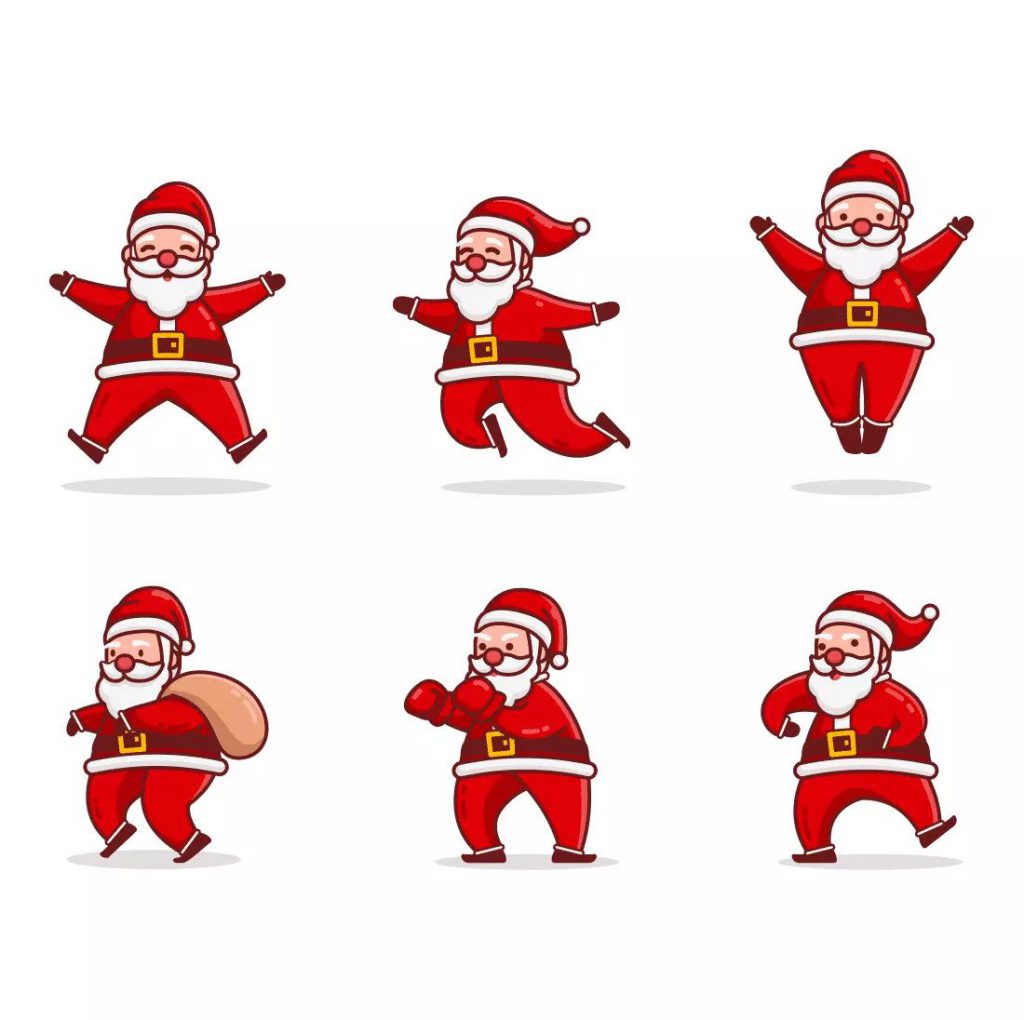 Santa Claus, we all love him and the gifts he brings. This Santa Claus SVG file bundle includes a Santa Claus in 6 different fun poses, which you can use for various web designs and Christmas merch.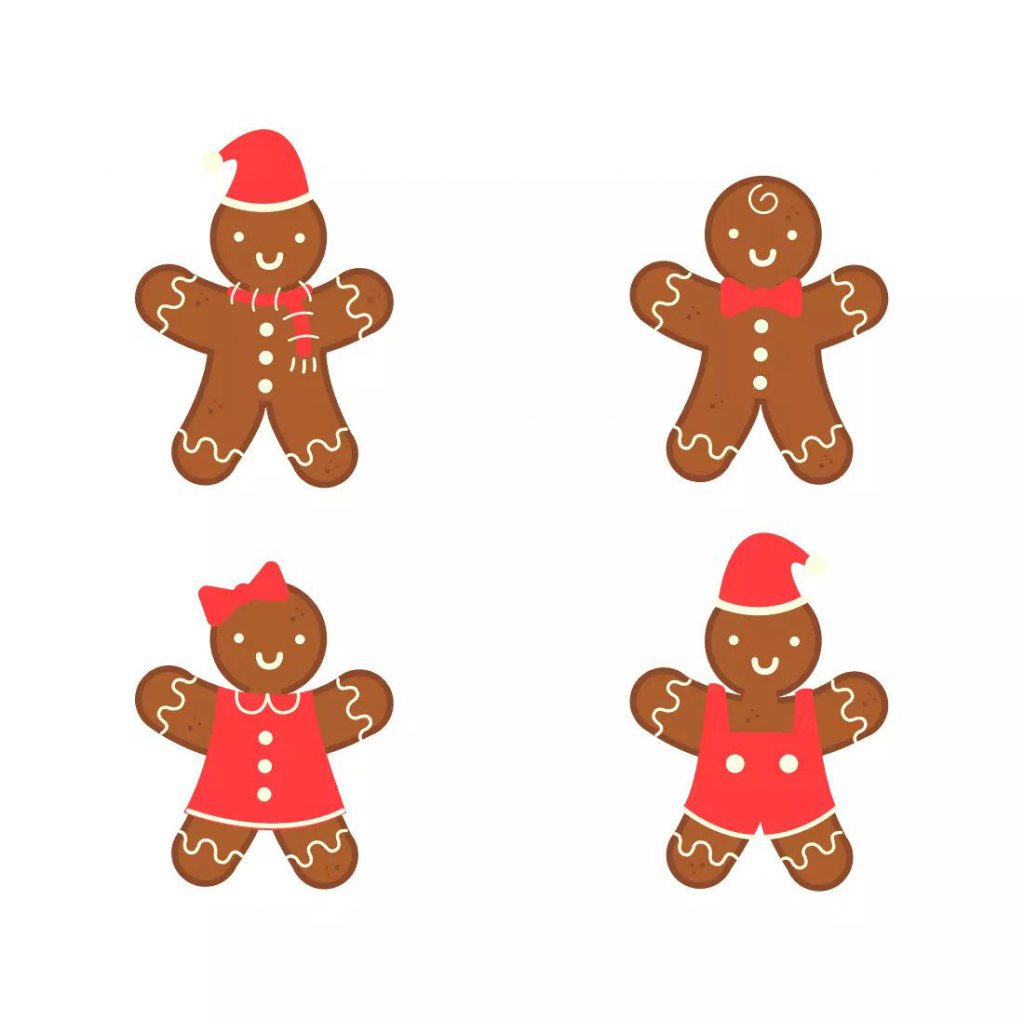 Many have a tradition of baking cookies for Santa and leaving them out with milk for Santa to eat whenever he comes. Well, you can use this SVG design and transfer it onto a mug, so that Santa has his mug for milk.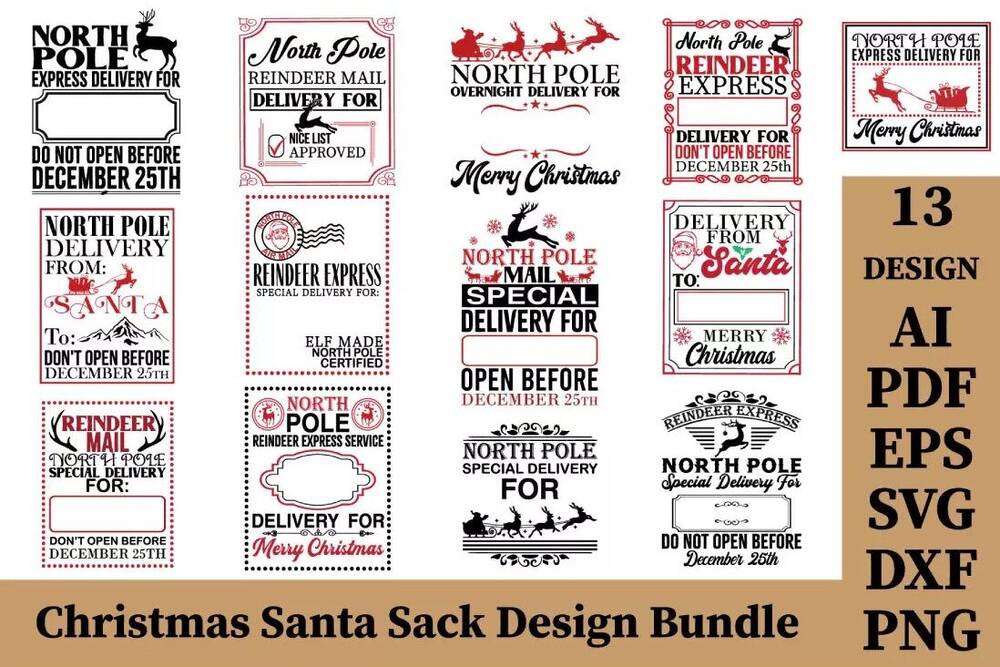 This bundle of SVG files is great to use as Christmas cards, all you need to do is just print them out, cut them out, and fill them with a name. It's a much greater and more original way to mark presents rather than just writing on the wrapping paper or the present itself.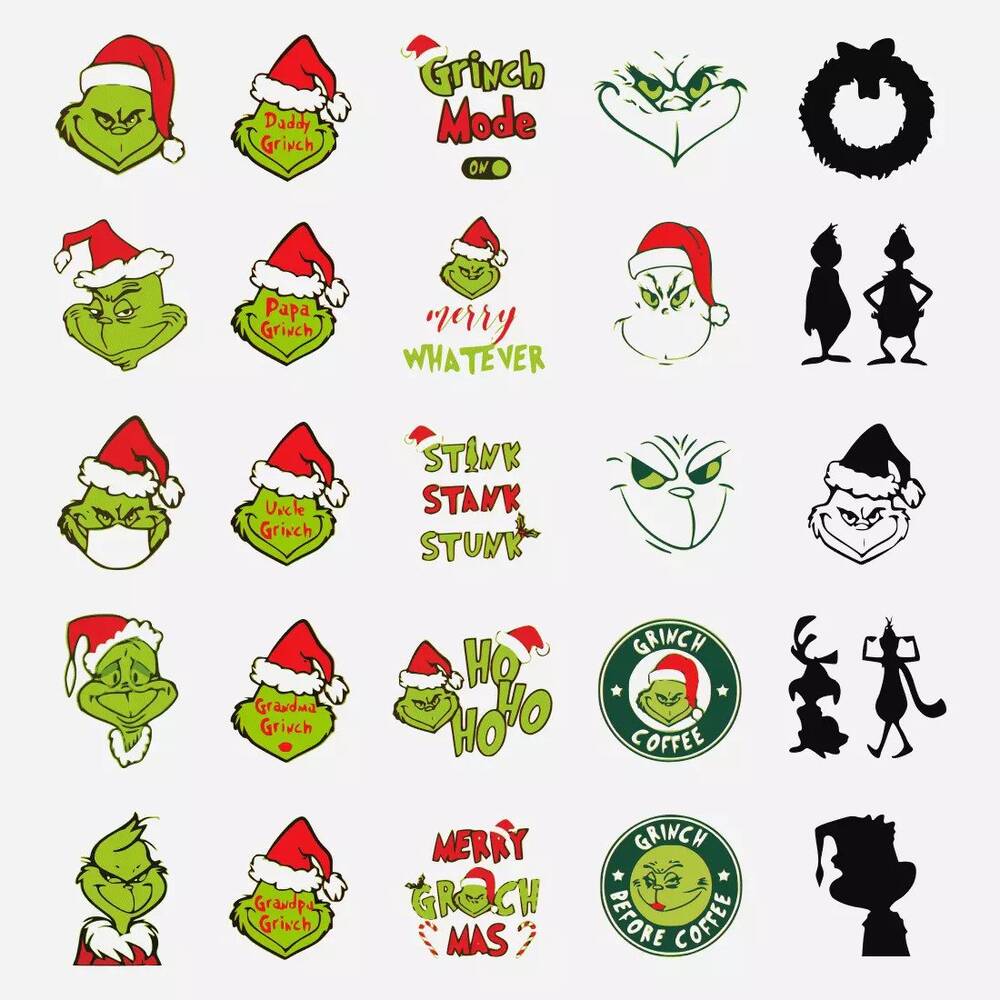 Use these digital files of The Grinch to create various cool projects, including tote bags, pillows, mugs, decals, and greeting cards. The bundle includes designs both for children and some more mature designs for fun adult parties.
Published by
decolore
Thanks for being a part of this beautiful blog. Hours spent to create this web space to our visitors as much useful as we can. We're living with a pace of life and build beneficial collections related to graphic and web design. Here we come up with premium and free collections like mockups, backgrounds, fonts, wordpress themes, branding, inspiration, tutorials and informative articles for professional designers and beginners. Go ahead and let's be a partners! View all posts by decolore