Whether your photography expertise lies – wedding, travel, or food, a few of the drills are always constant. Client scouting and management, timeline maintenance, invoice management, clean contracts, post-shoot operations, and creating brand recognition for yourself all are part of the drill.

The challenge is ensuring end-to-end client success is tricky. There is so much more work to reach the fun part of the freelance photography journey.
In this post, we bring to you the top 5 software applications that can create a smooth and systematic workflow for your photography business. Not only can you manage your work better, but you can get the maximum creative hours. Let's begin.
5 software that every freelance photographer swears by in 2021
Investing in high-performance software is an essential yet challenging step in managing your freelance photography business. With the number of software and tools that the market offers, it is natural to find it quite overwhelming.
Chances are you might have thought of leaving the thought of investing in any tools at all. But it doesn't have to be this way. You can find your perfect match in the crowded market easily by adhering to the following principle.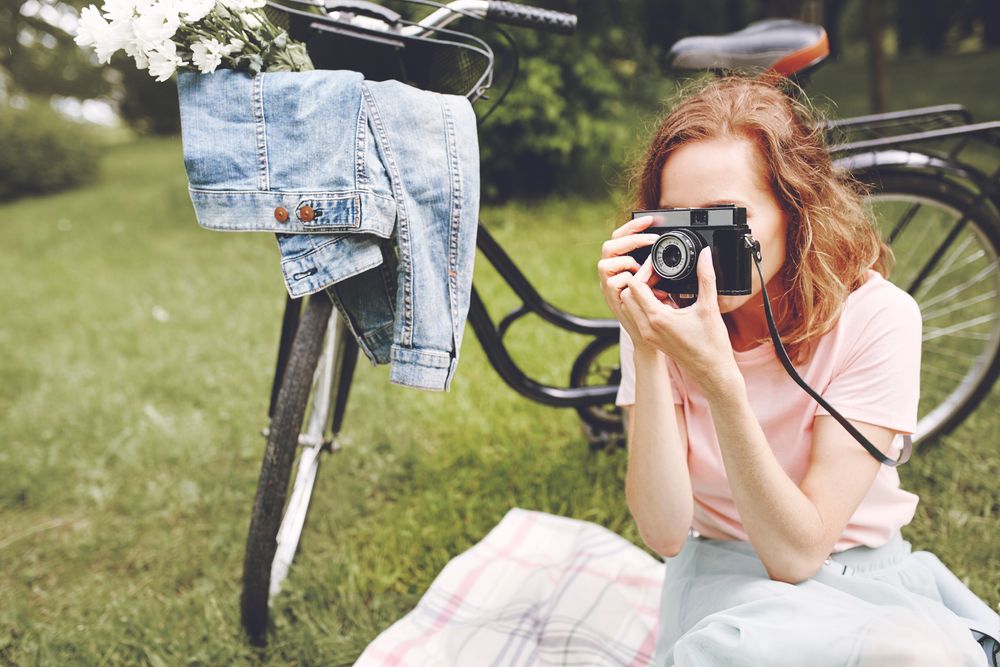 The foundation of any successful software integration task begins with three elements. Understanding your real-time needs, the ROI (return on investment), and budget. This can navigate your freelance business to the desired destination.
Following are the top category picks that we have curated for your photography business after careful considerations and tests of the tools available in the 2021 market.
1. CRM (client relationship management) software
Customers are the blood pumping element of your business. This means customer satisfaction and delight are critical for your project success and business sustainability. But choosing the right CRM can be daunting, provided there are so many features that the market offers its users.
So how do you know which one is for you?
The best-performing CRMs focus on smooth workflows, calendar management, lead management, invoice management, and client portals. The following tools are our top picks that satisfy all the above tasks.
Pro Tip: Combine your CRM software's power with clear quotation documents for easy communication with your client. This way, you will be clear on the deliverables, timelines, and quality expectations that your client has.
When it comes to delivering a comprehensive experience to your clients, Bonsai is unbeatable. The tool's sleek, intuitive user interface is loaded with powerful features. From automated document creation, alert notifications, and invoicing, there are multiple wow moments that this tool gives its users. It even has a variety of templates, such as a free wedding photography contract. If you're shooting a wedding, this comes absolutely handy for you. The best part is you can customize this contract as per your requirements through Bonsai's free contract generator.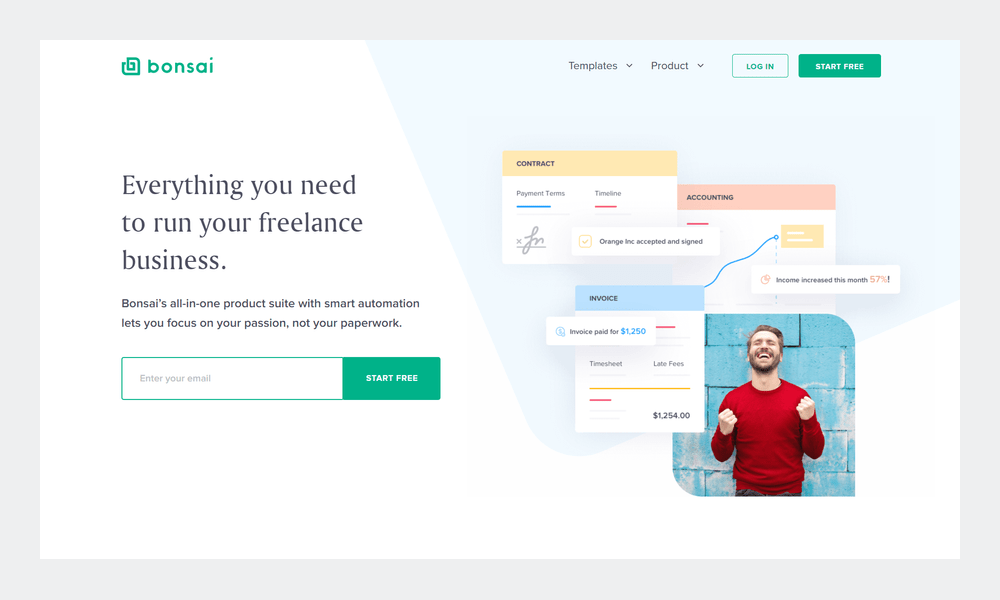 What's more, it takes care of your financial health too. With features like invoice payment dates, time and expense tracking let you optimize your financials over a period of time. Although this sweet deal doesn't come for free, it doesn't burn your pocket either. In fact, the value for money is extensive. You can get started with $19 per month.
Although the Hubspot CRM is widely known for its marketing capabilities, it does a pretty good job for photographers. The best part? You can start using it all for free. The freemium version has valuable features like lead management geared with powerful consumer analytics that helps you better understand your potential customers.
You can manage contact as per audience funnel journey, check communications history, and robust integration capabilities, all for free.
2. Photo Editing software
If there is one thing that distinguishes professional photography from amateur ones is the level of post-shoot editing that a photograph goes through. This means it takes loads of work and smart tools to transform a raw file into breathtaking high-definition images that trigger emotions and creates memories. But just like the CRM tool, the photo-editing market is saturated.
So how do you choose your ideal match? It's relatively simple.
Look for the tools that give you the maximum flexibility in terms of creativity and production. If a tool has an array of powerful features to use but takes a considerable amount of learning time and to produce, that is not your best pick. Making this decision easier, we bring you our top picks for this category.
When you talk about heavy, high-end editing, you cannot miss including Adobe Photoshop in your toolkit. From retouching to masking to cloning, it does it all. What's more? Now, the tool offers cloud storage to keep all your creative work without consuming your computer space. This means greater flexibility and remote access, and collaboration.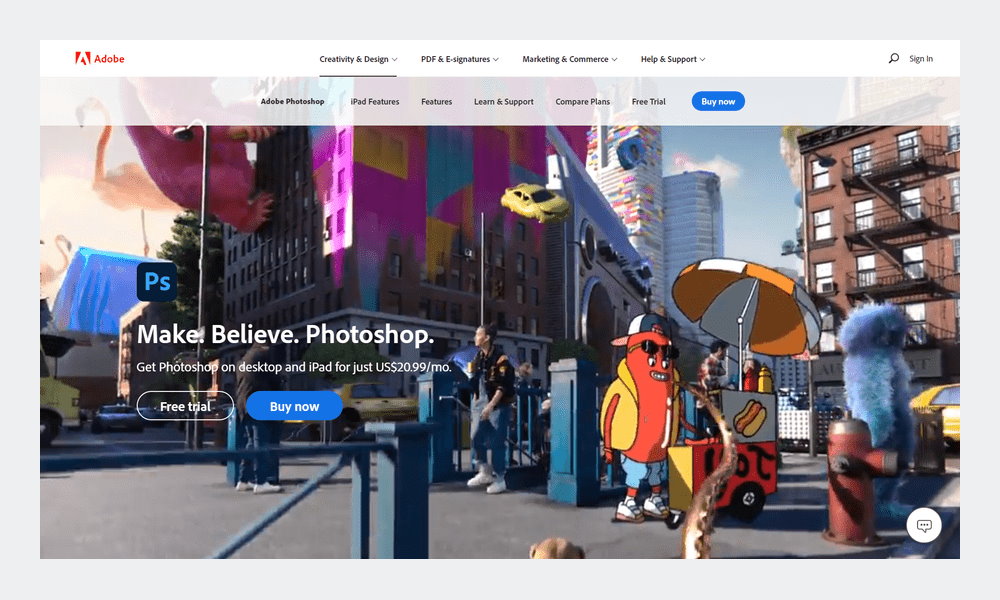 If Photoshop helps create the most finished form of your raw file, Canva helps get even more creative. The best part is unlike Adobe Photoshop, you do not need to have the heavy technical knowledge to use Canva. Its drag and drop editor allows you to create collages to posts to cards in minutes.
3. Marketing software
As a freelancer, if there is one task that never meets an end is marketing. Promoting your brand and services to your target audience consistently not only builds trust and brand equity but ensures you never run out of work. Moreover, it provides you do not get into the trap of getting low-ticket clients who do not value your services. In short, it saves you from burnout.
But marketing in itself is a grill. This makes marketing tools an absolutely essential part of your freelancer toolkit. The best marketing tools promote data-driven campaigns while automating your processes.
The following are our top recommendations.
When it comes to automating social media posts, Buffer is unbeatable. From planning, executing, tracking to optimizing social media content, it does it all. The best part? You can start leveraging this tool for free.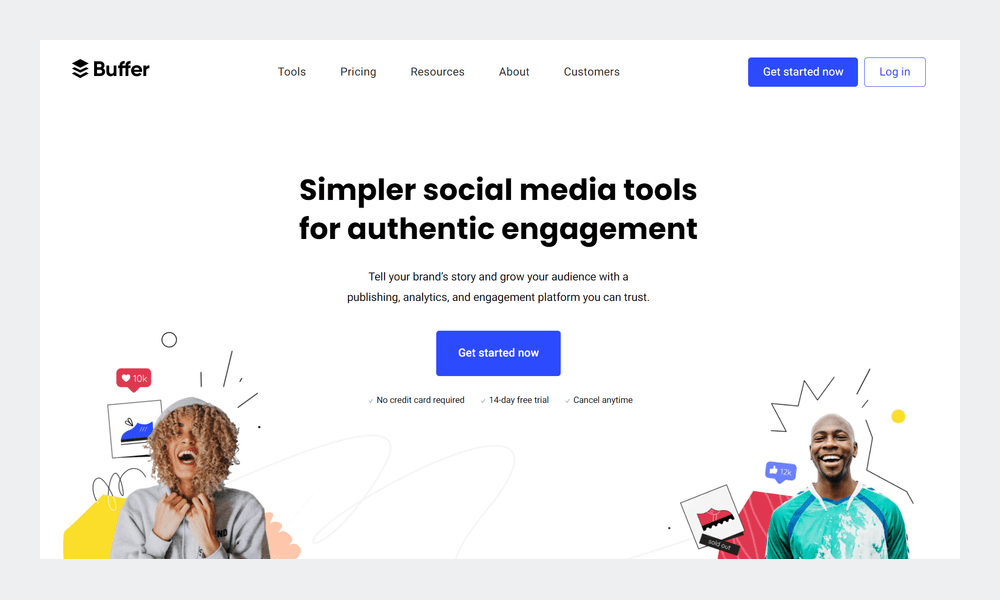 The dominant searches happening on the internet today are still on search engines. This makes Google Adwords the perfect channel for you to promote your services. This way, you appear in front of people who are searching for you. But you need to be aware of the copy that you use in your ads. The finer the copy, the higher the chances to convert.
4. Invoicing software
Staying legally sound is critical if you have to avoid a bumpy freelancing journey. This means ensuring your invoices and legal contracts abides by law at all times cannot be taken casually. Investing in invoicing software can do wonders here.
It can not only manage to create invoices conforming to legal rules but ensure you have a contract that keeps your freelance business safe from maximum risks.
So how do you know your ideal software?
The best invoicing software doubles as an automated sales representative. It must be able to generate auto alert notifications on pending invoices, cleared invoices, alerts and notifications, templates, and give you an overview of your overall invoicing health. The best part is with invoicing software at work, you do not need to worry about missing payment dates or missed invoices to already services clients.
Rendering all the above capabilities, here are our top picks for your freelance photography business.
Documents and contracts are a vital part of any freelance business. But with the majority of work happening online today, it is no surprise that your legal documentation too happens over virtual space.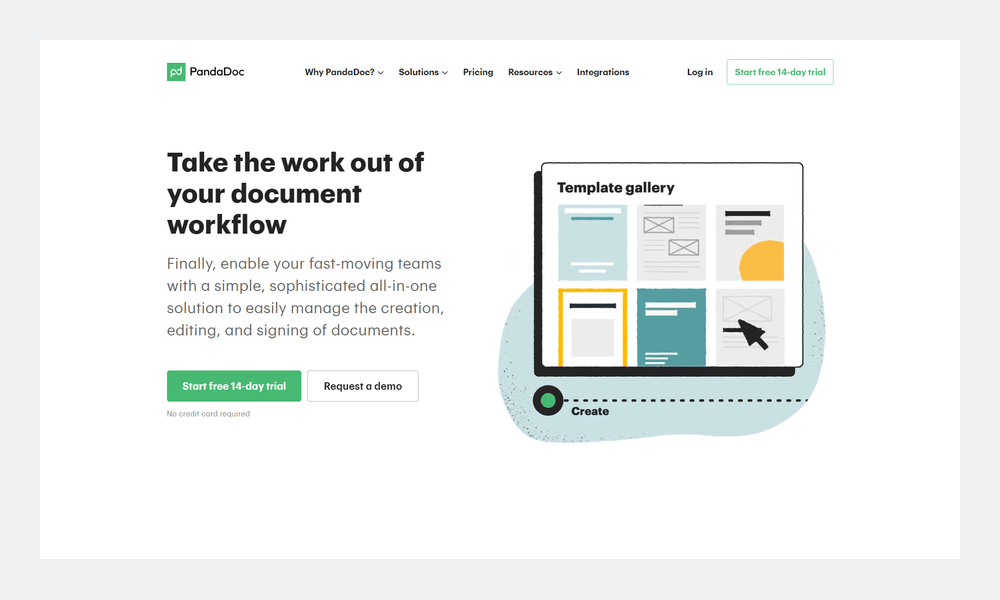 This makes e-documents incredibly important in which PandaDoc is a champion. Integrating capabilities like e-signatures, custom fields, approval workflows, and more, this tool is your one-stop solution for everything a contract would ever require.
Perhaps the biggest USP of Salesforce CPQ lies in its user-friendly user interface. With powerful features like product catalogs, fully integrated invoicing, and customized bundles creating branded invoices is a breeze.
The only downside for you might be its price as it is expensive, around $75 per user per month.
5. Financial Management software
Whether your freelance business vision is to scale operations with a small team or fly solo, managing finances is critical.
If you are not at the top of the account management of your cash flow, you are not only damaging your growth and services prices but create multiple rooms for errors in financial audits. The worst part is you might end up spending more money than you are making.
A financial management tool is the best way to streamline and keep your accounts in the best shape. Here are the top tools that can help you in this regard.
Integrating the capabilities of invoicing and accounting software together, Freshbooks is the best of both worlds. With ready-to-use templates that you can customize as per your needs, this tool has many powerful features like time tracking, mileage tracking, proposals, and more. The best part is you can start using it for free for the first month.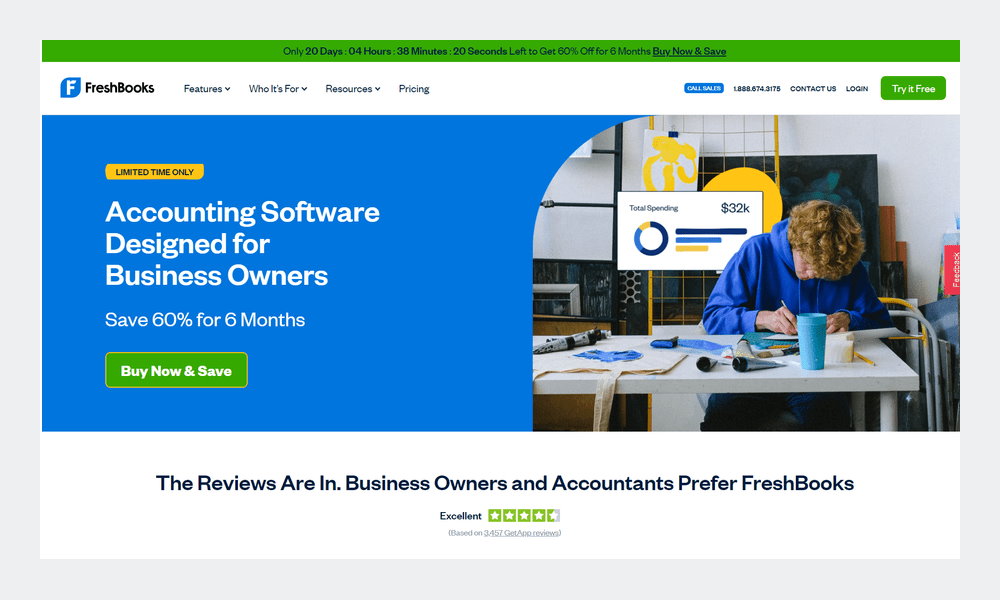 If there is one strong competitor of Freshbooks, it is Quickbooks. Intuit's tool is designed for scalable accounting solutions for businesses. It is loaded with features that create a single workflow for your photography business.
To sum up
A successful freelance journey begins with happy customers. This means your customers are anyway the most valuable asset of your business.
This means your best tools can come from them.
Although the above software can kickstart your scaling journey, it is a great idea to have a more transparent chat with your target audience and customers about their preferential tools. Creating a simple survey can do the job.
It will not only help you understand your clients better but showcase that you care about them.
Remember, the more you are in sync with your clients, the better you can perform in the long run.
So, when you have a complete idea of choosing your tools and scaling software, there is just one question left to answer.
When are you taking integrating the software mentioned above?
Published by
decolore
Thanks for being a part of this beautiful blog. Hours spent to create this web space to our visitors as much useful as we can. We're living with a pace of life and build beneficial collections related to graphic and web design. Here we come up with premium and free collections like mockups, backgrounds, fonts, wordpress themes, branding, inspiration, tutorials and informative articles for professional designers and beginners. Go ahead and let's be a partners! View all posts by decolore