Emoji icons have truly taken the place on the online world. The people like social networking and show emotions by commenting or writing text with the funny icons.
What started out as a social media trend among texting teenagers has turned into a worldwide phenomenon through digital communication. So, what are Emoji icons? They are essentially 'ideograms' used in electronic messages, meant to communicate certain emotions, thoughts, or ideas.
In this post you will find 20+ greatest emoji icon sets for your design project!

You may also like:
Avatars and Emojis Doodle Icon Pack
File Type: AI, EPS, SVG, PNG, FIG, Sketch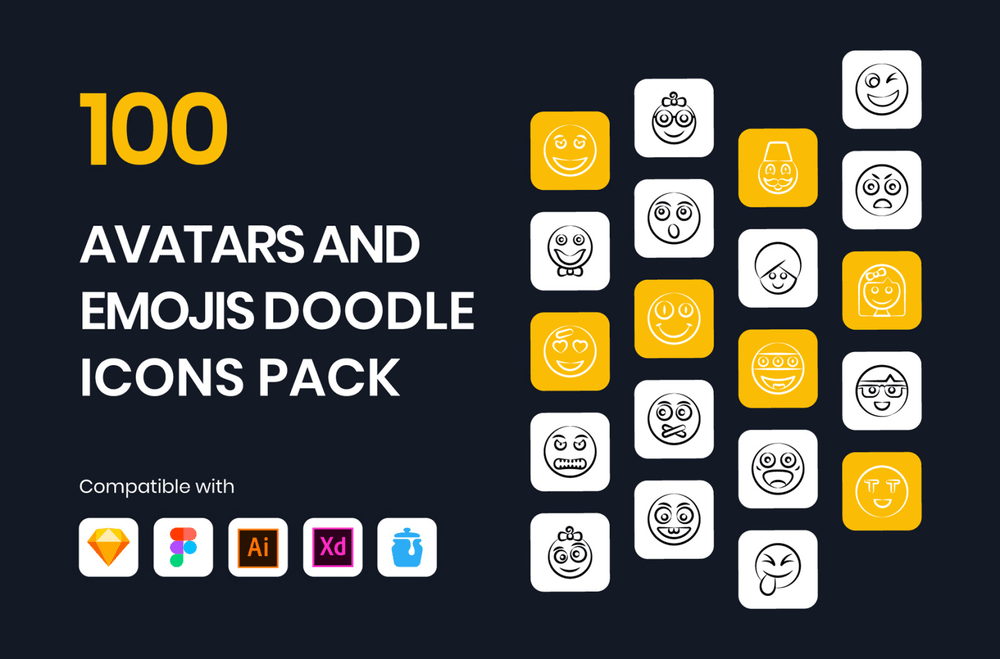 Vivid Emojis Icons Pack
File Type: SVG, PNG, FIG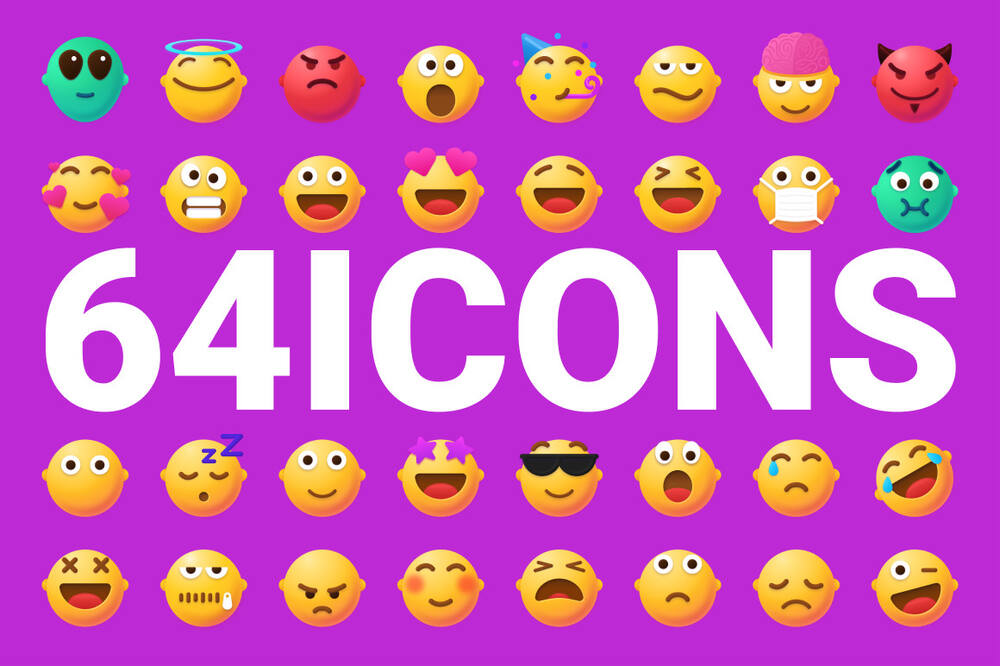 Smilies and Memes Icons
File Type: AI, EPS, PNG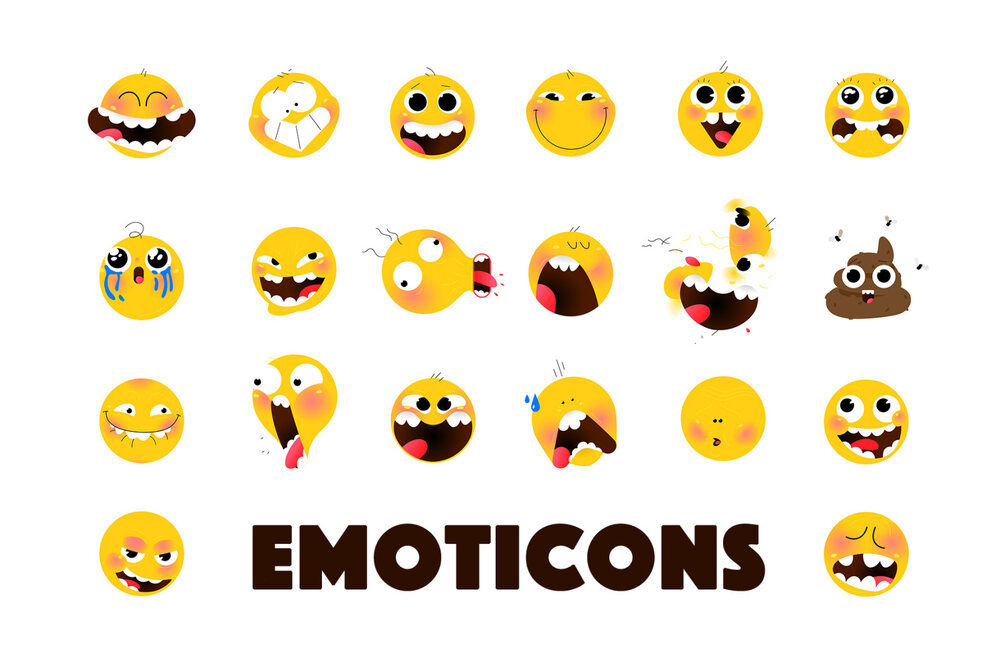 30 Emoji Icons
File Type: AI, EPS, SVG, PNG, Iconjar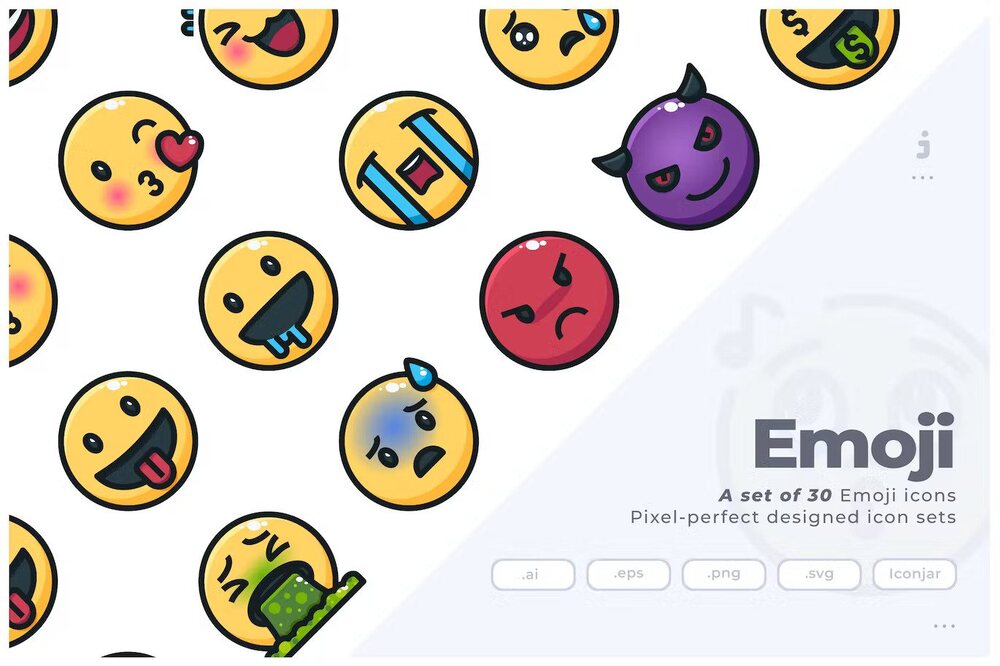 100 Emoji Icon Pack
File Type: AI, EPS, SVG, PDF, PNG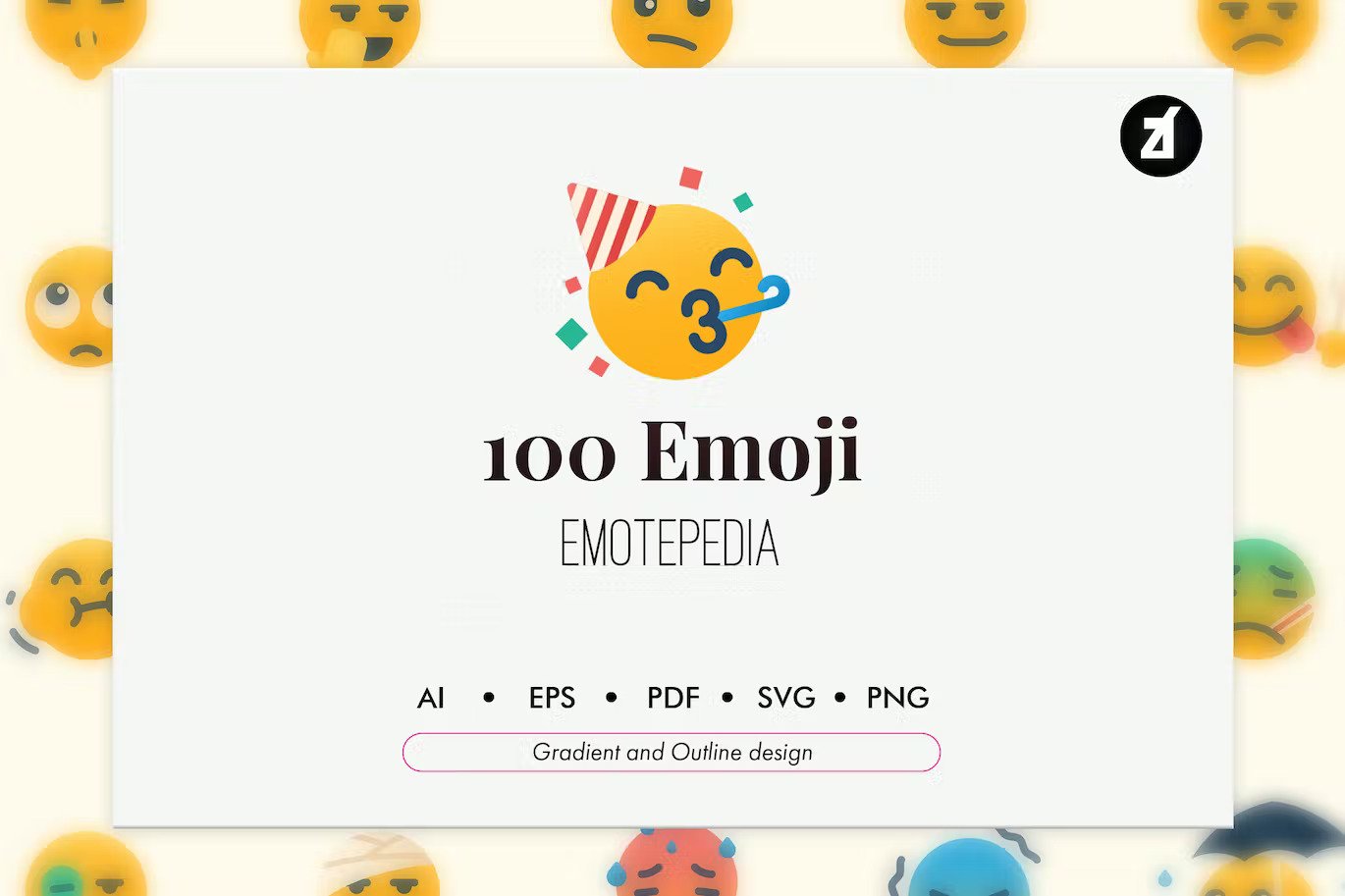 780 Free Emoji Icons
File Type: SVG, PDF, PNG
Free Say Emojis
File Type: Sketch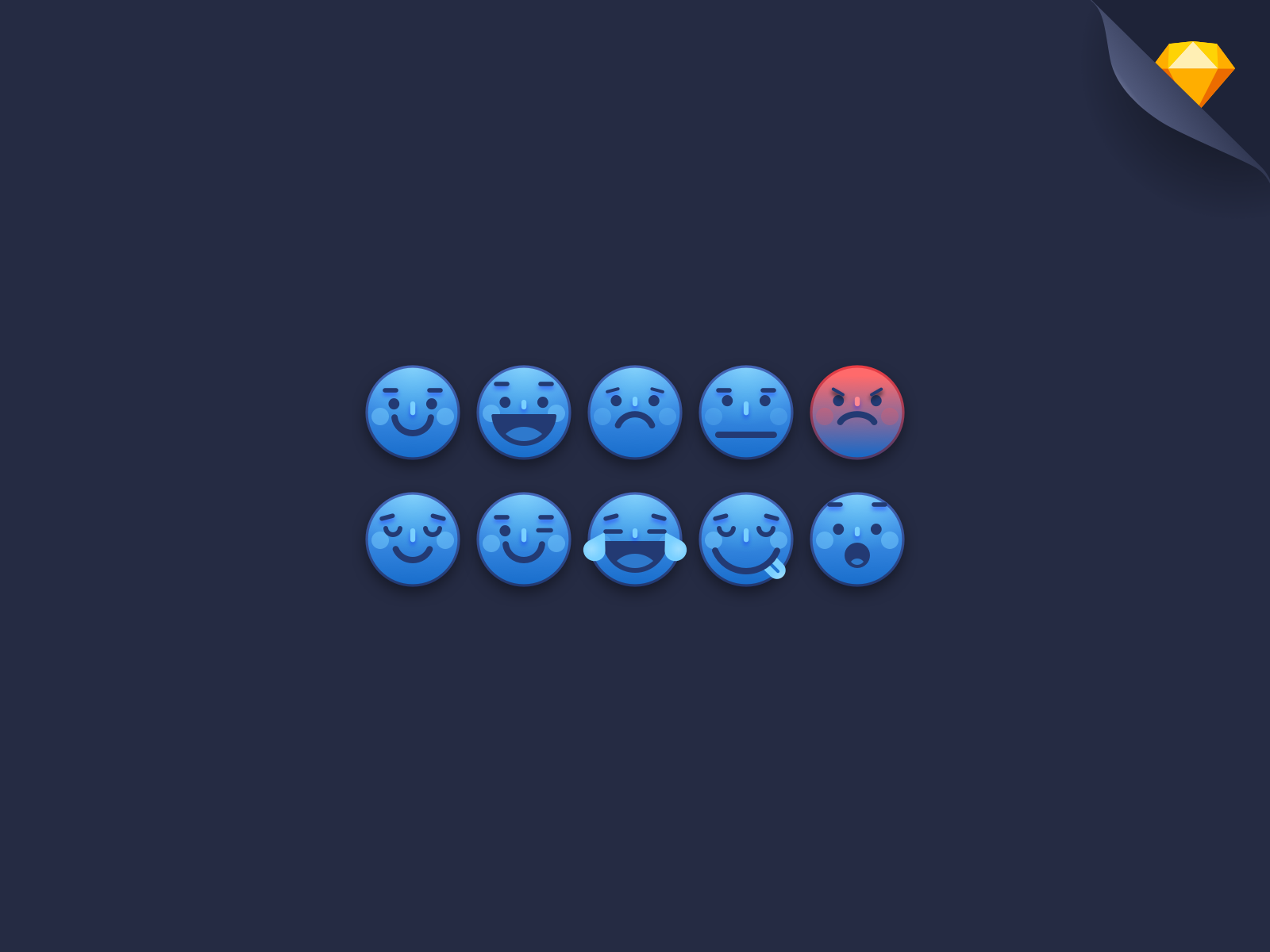 Free Emoshen Icons
File Type: AI, SVG, CSH, PNG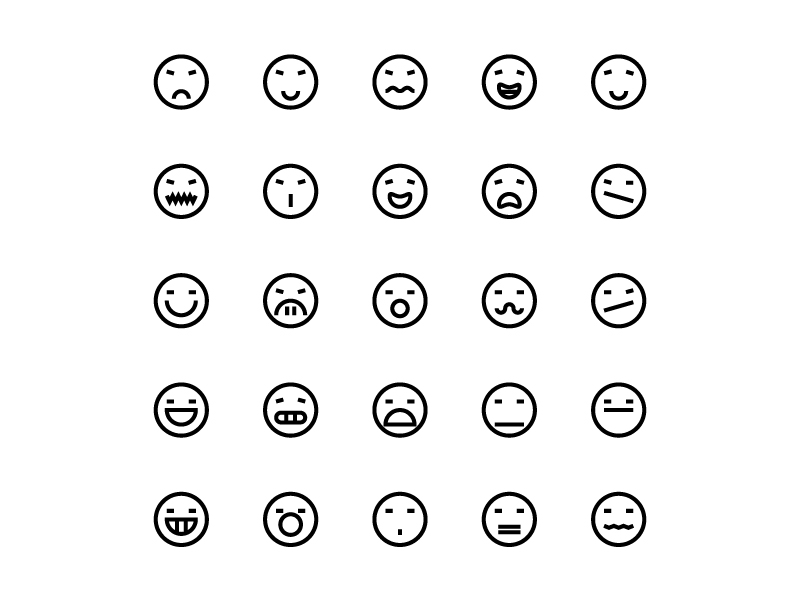 1000 Flat Smiley Icons
File Type: AI, EPS, SVG, PDF, PNG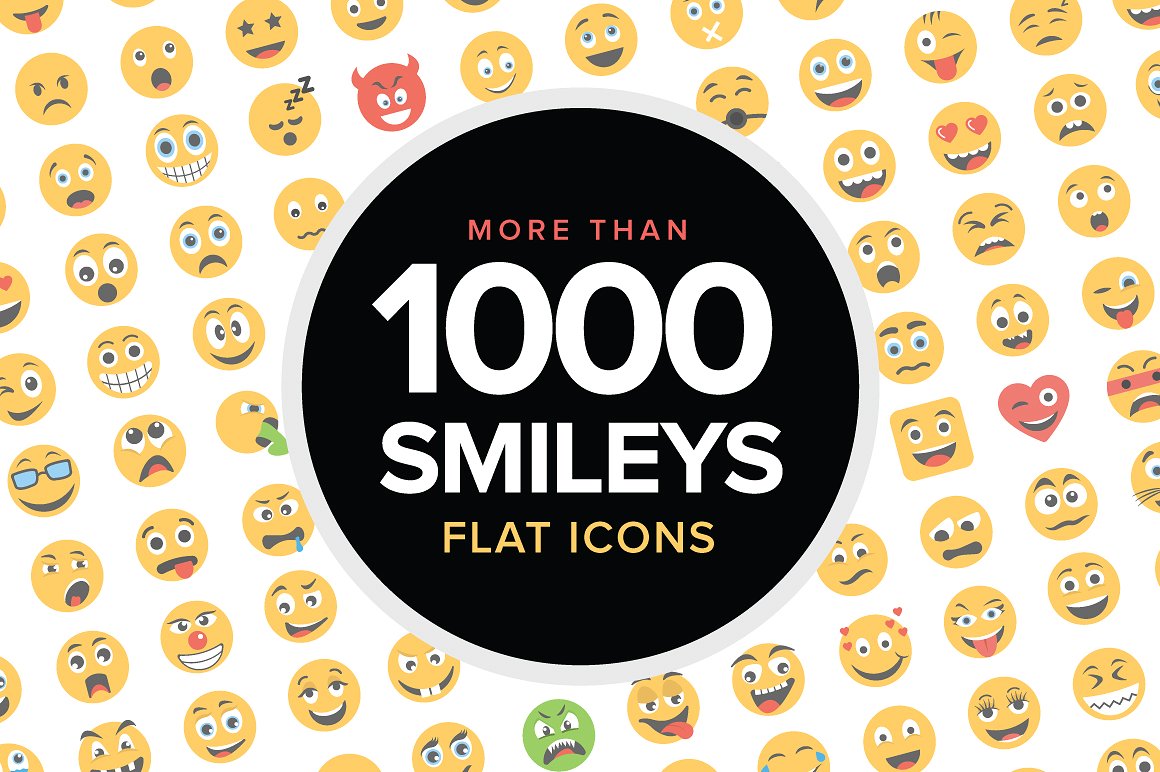 Free Emoji Icons
File Type: SVG, PNG, Sketch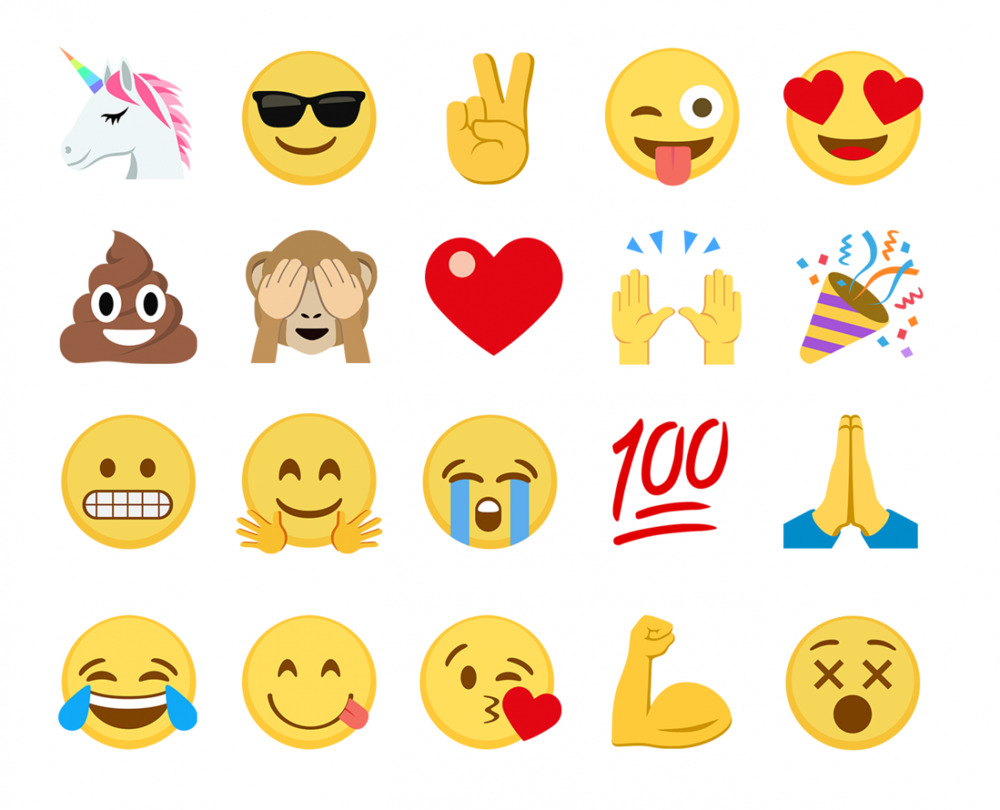 25 Emoji Icons
File Type: EPS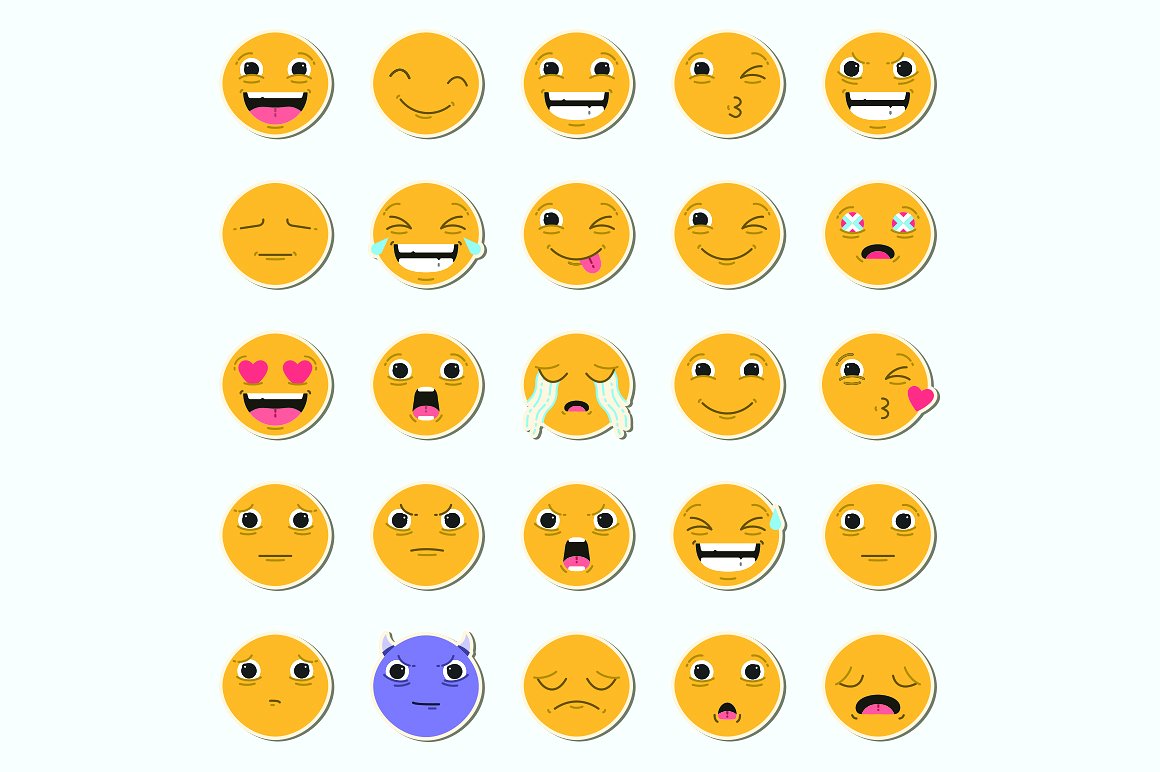 Cute Moji
File Type: AI, SVG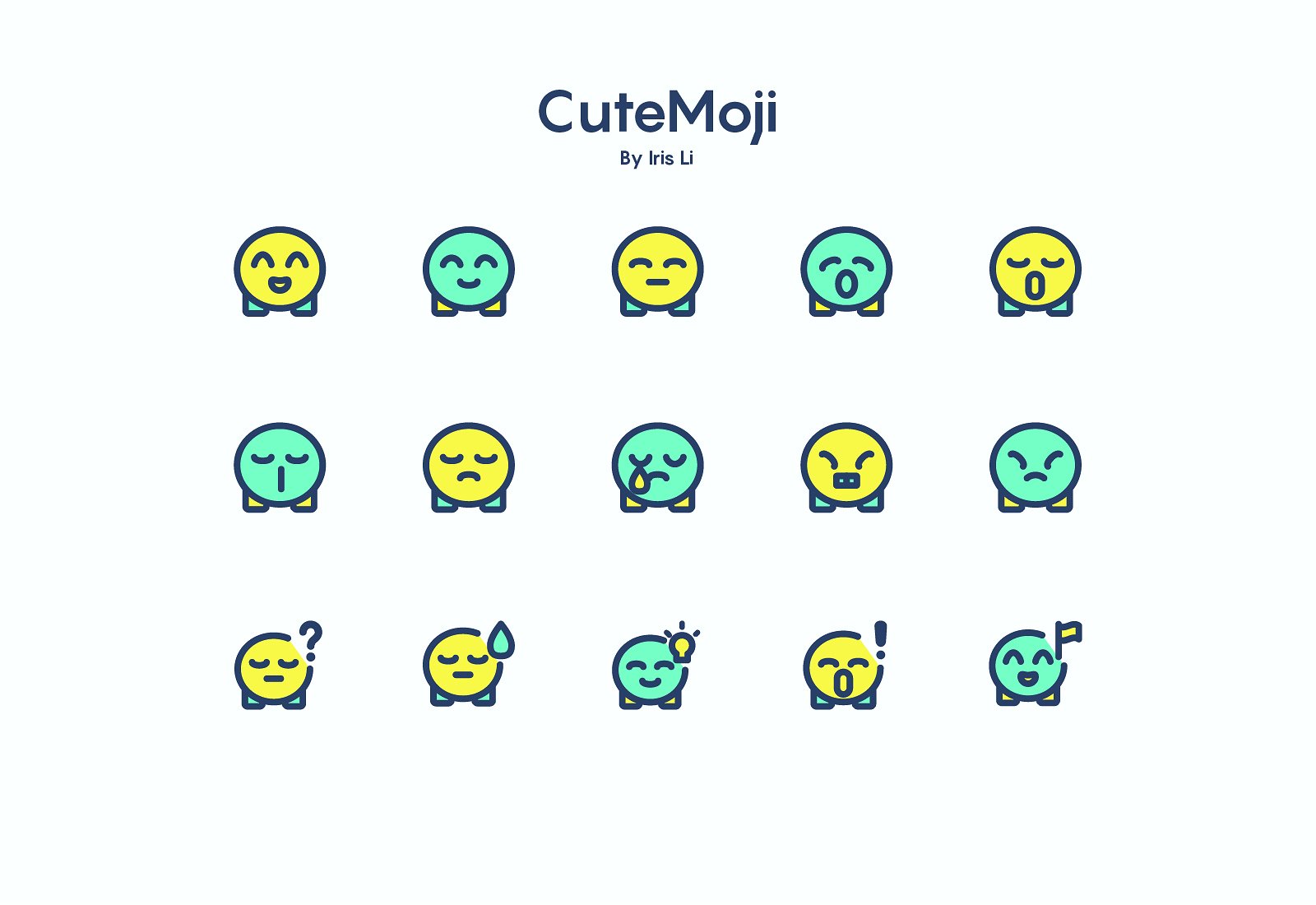 Emoji Vector Set
File Type: EPS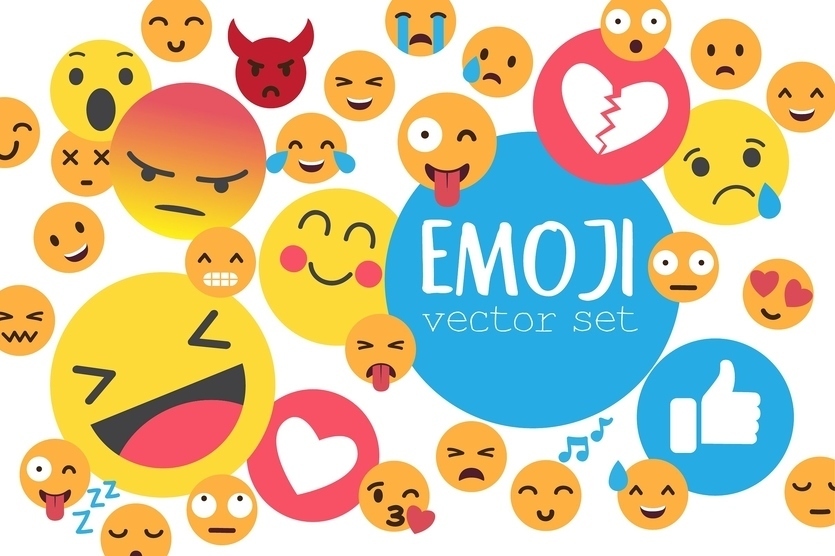 Strawberry Emoticons / Emoji
File Type: AI, EPS, PSD, PNG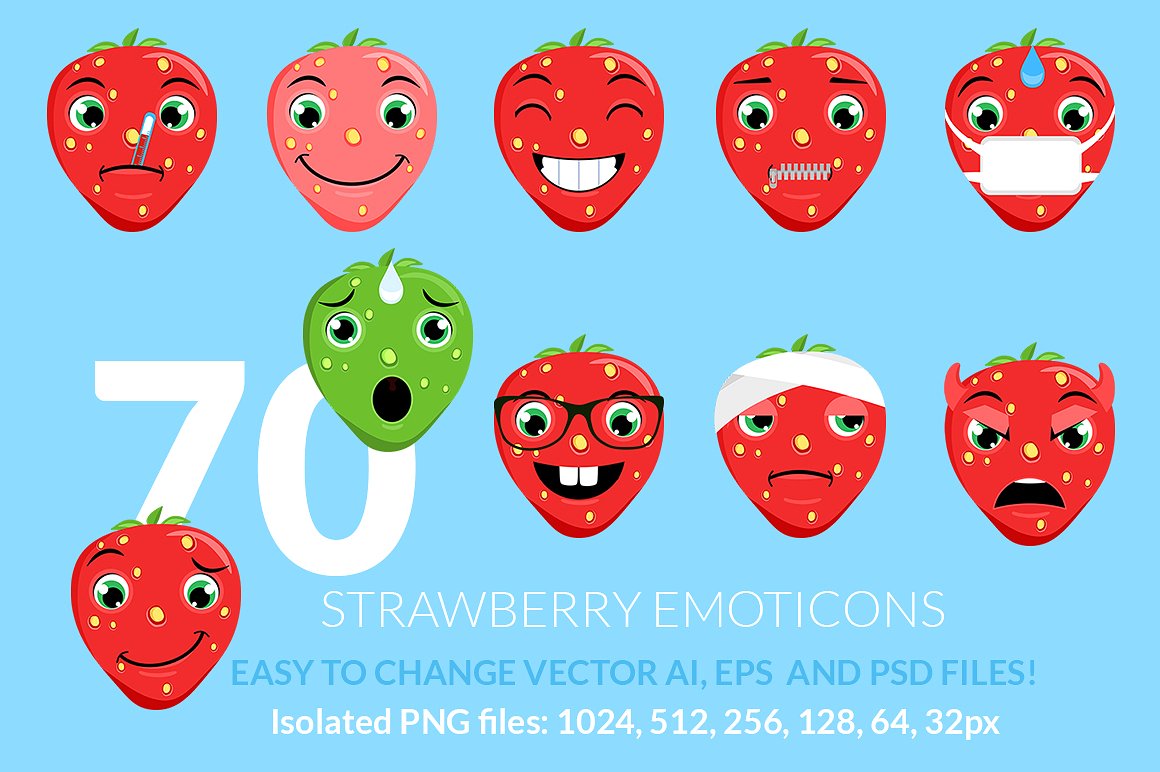 Flat Style Emoji Emoticon Icon Set
File Type: EPS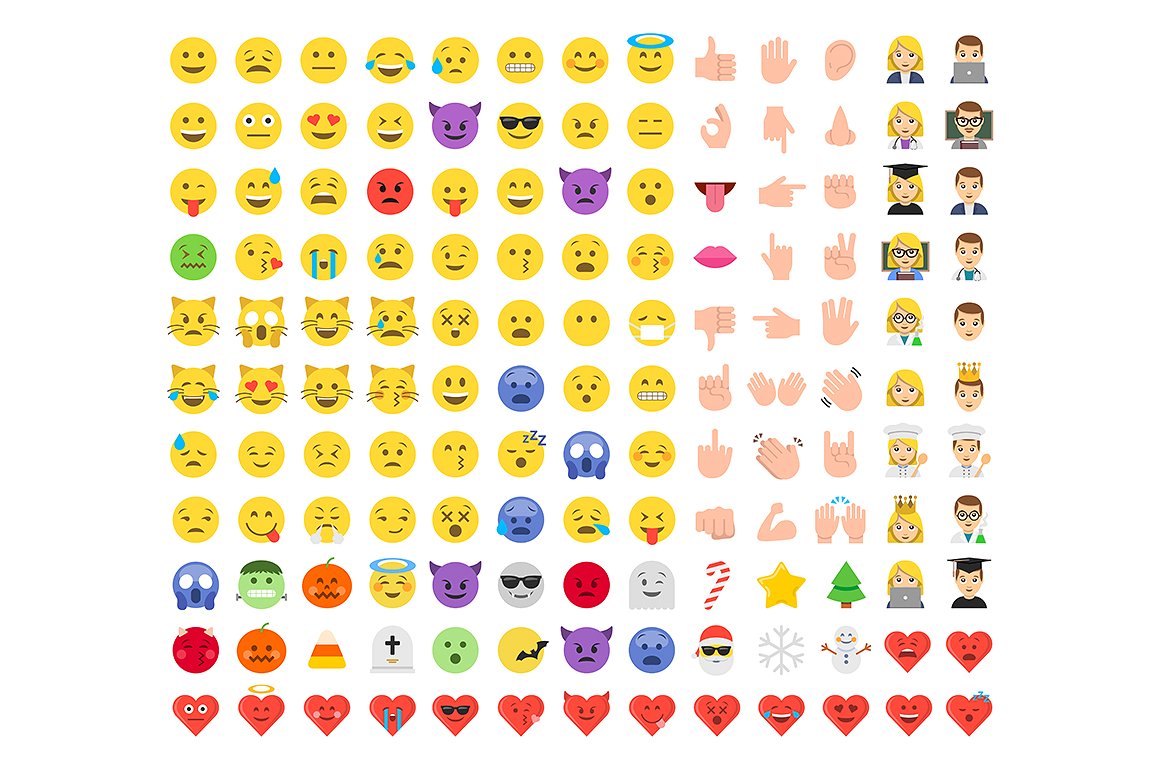 Let's Make Emojis Great Again
File Type: AI, PSD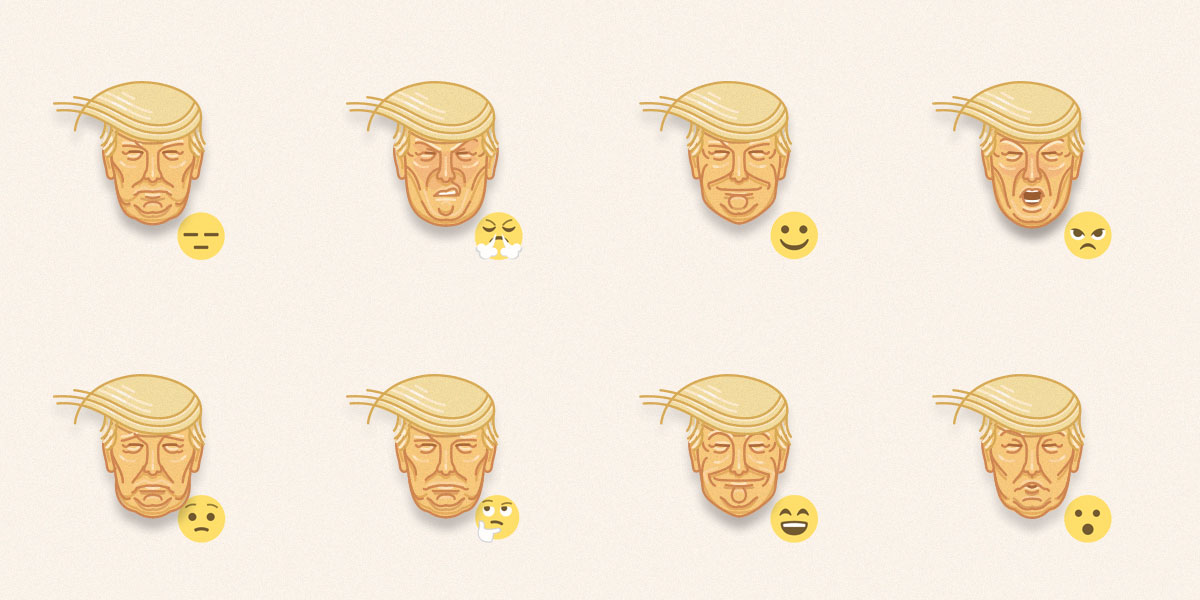 180 Big Emoticons Bundle
File Type: EPS, PSD, JPG, PNG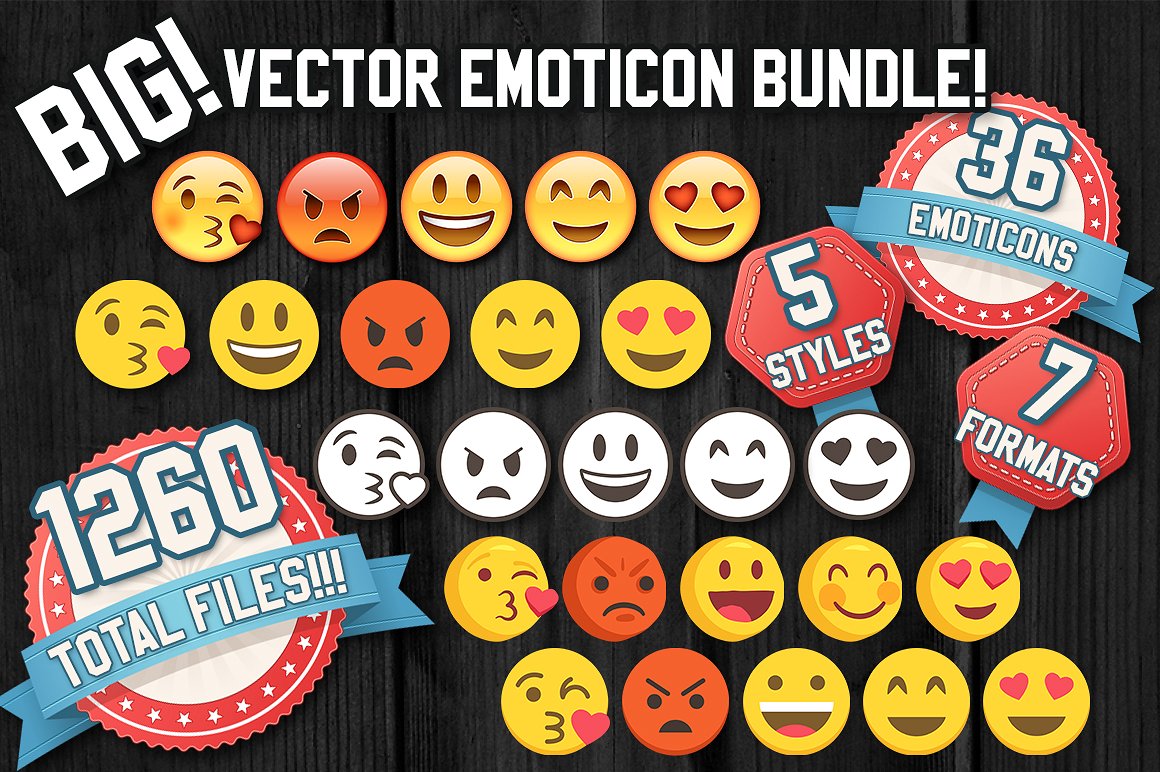 49 Cute Emoticons Collection
File Type: AI, EPS, PNG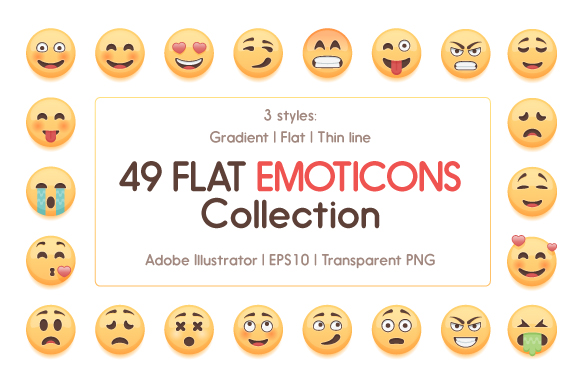 Large Set a Round Yellow Emoticons
File Type: AI, EPS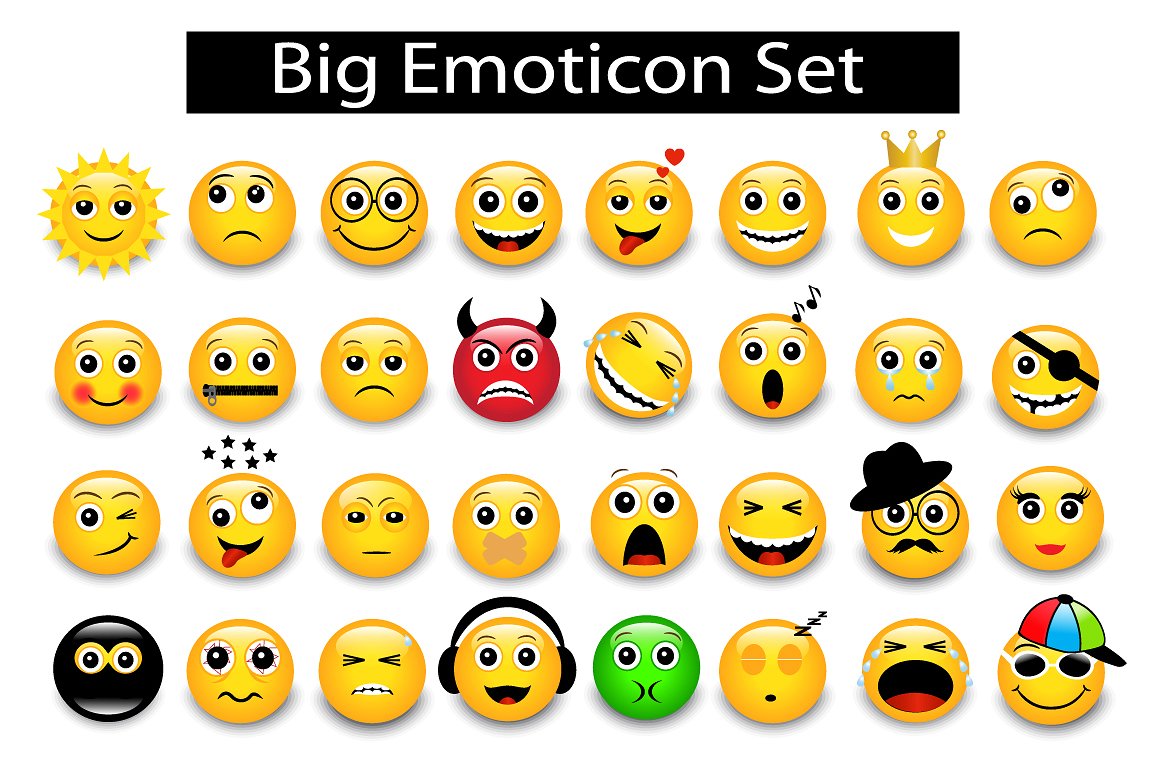 25 Free Smiley Faces Icons
File Type: AI