We know that mockup templates are always best way for designers to present their quality work to real world, because if you don't have one good looking design then you can't be able to attract your clients. So it's always good that you must have one professional and clean design to present your work.
Today we're going to share 45+ best brochure and catalog PSD mockup templates with all of you. You can browse these all and choose one of them for your new project. If you think that we've helped you a little bit to find one awesome mockup then don't forget to share our work with your friends via social networks, feel free and Enjoy!
You may also like:
Brochure Mockup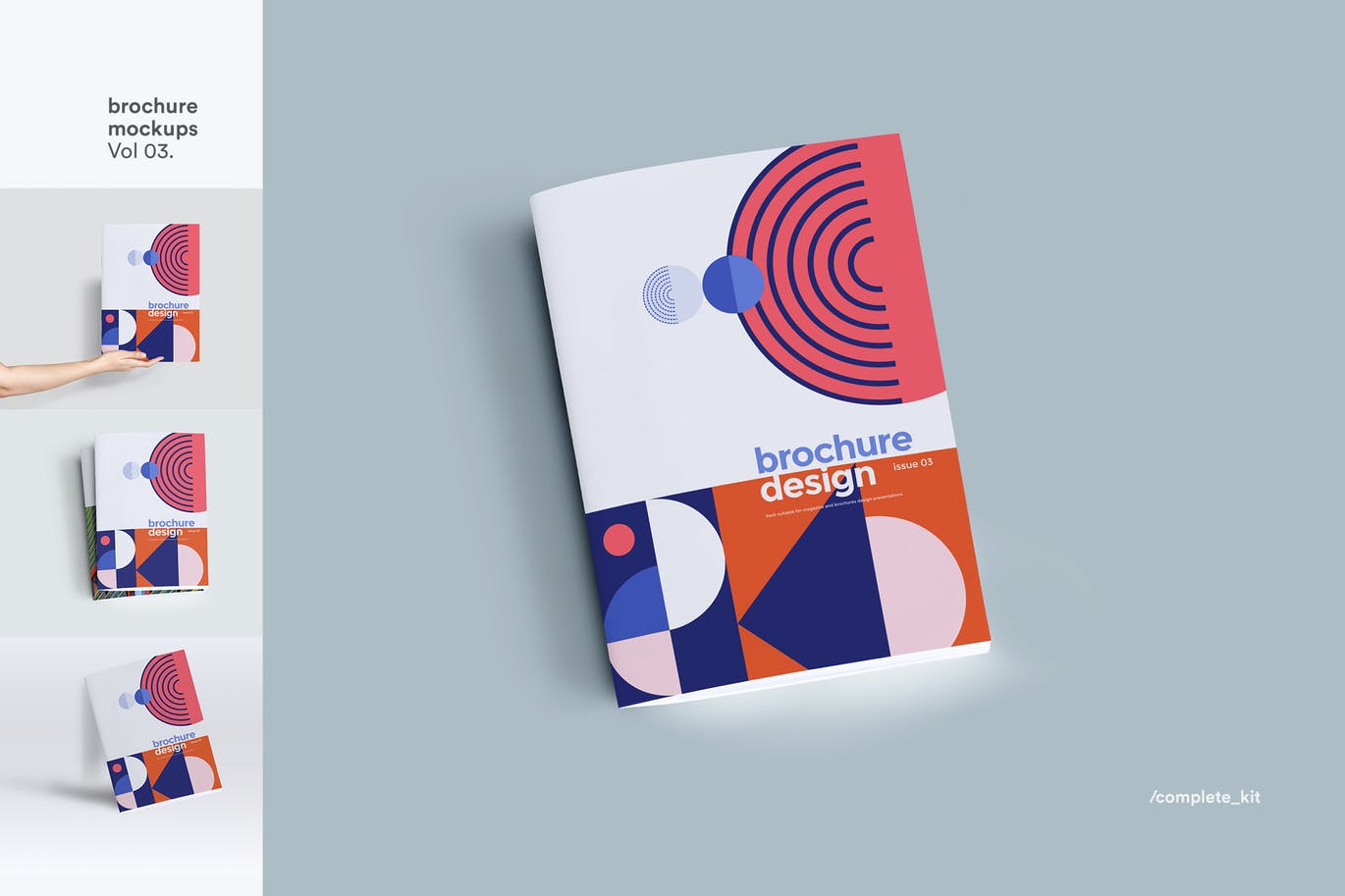 A set of mockup files to show your artworks with professional look. Optimized primarily for: brochure, catalogs, booklets or magazine previews, you can also use it to show other design work within a A4 size print area.
Square Brochure Mockups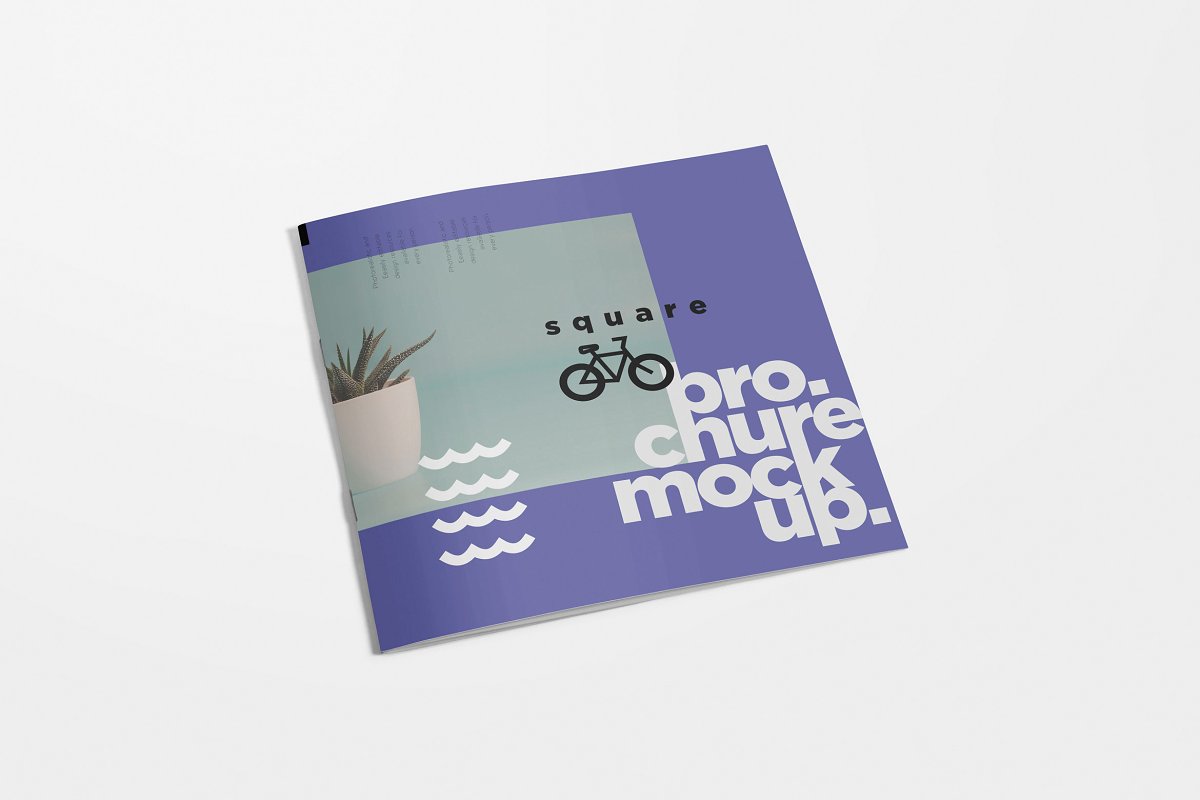 These square brochure mockups will help you present your advertisement designs in a professional style. Offering smart object feature to replace the design. These mockups also offer well-named layers for the customization of shadows, colors and effects.
17 Brochure Mockups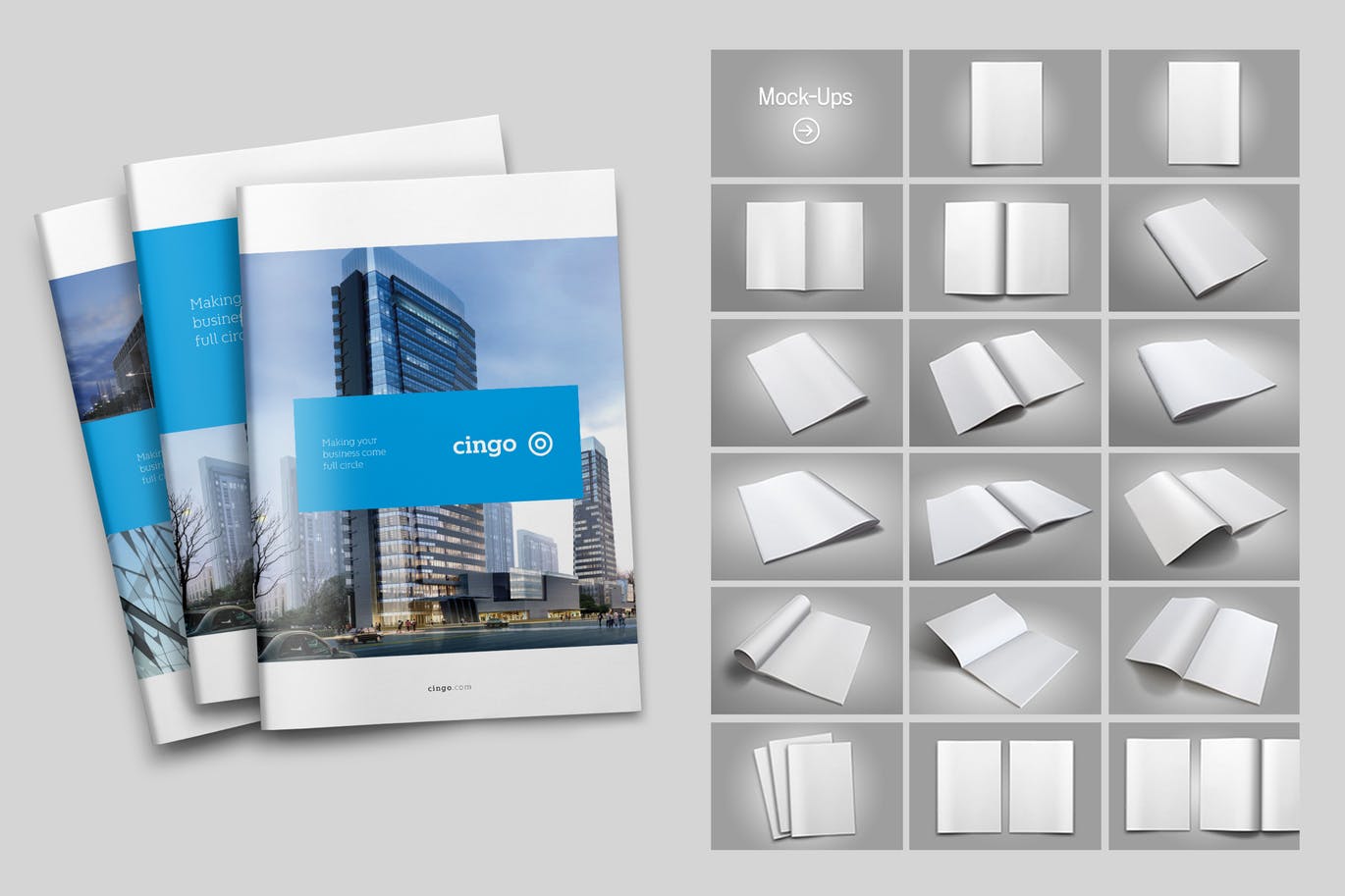 17 high resolution mockups – perfect for presenting magazines, brochures, catalogs and much more. Use one of the 8 backgrounds included – or use your own. Or remove the background completely without loosing any shaddows or effects.
Z-Fold PSD Brochure Mockup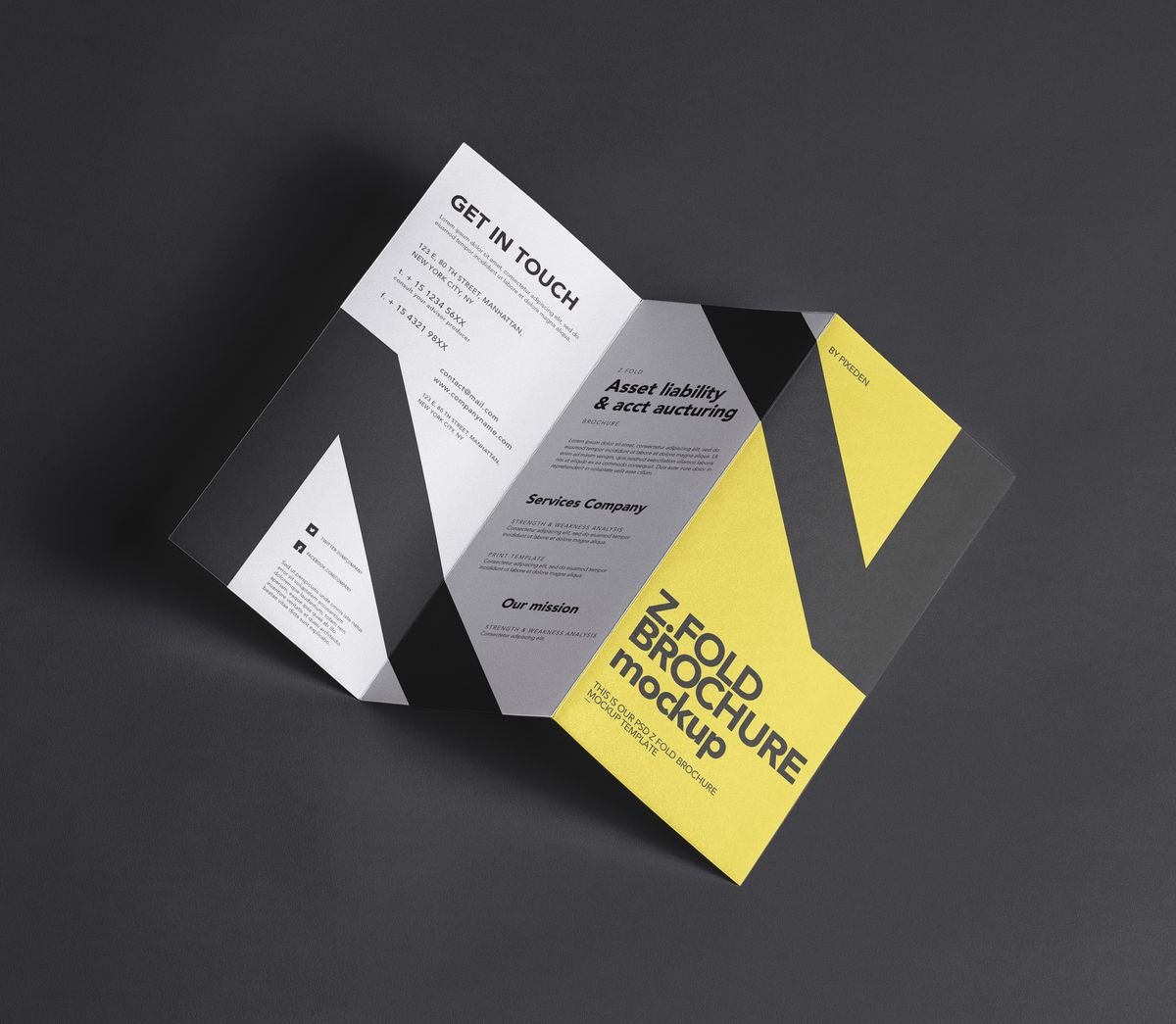 This is a classic z-folded psd brochure mockup idead to showcase your branding designs. Easily add your own graphics thanks to the smart layer.
Roll-Fold Brochure Mockup – 8.5×11 inch US Letter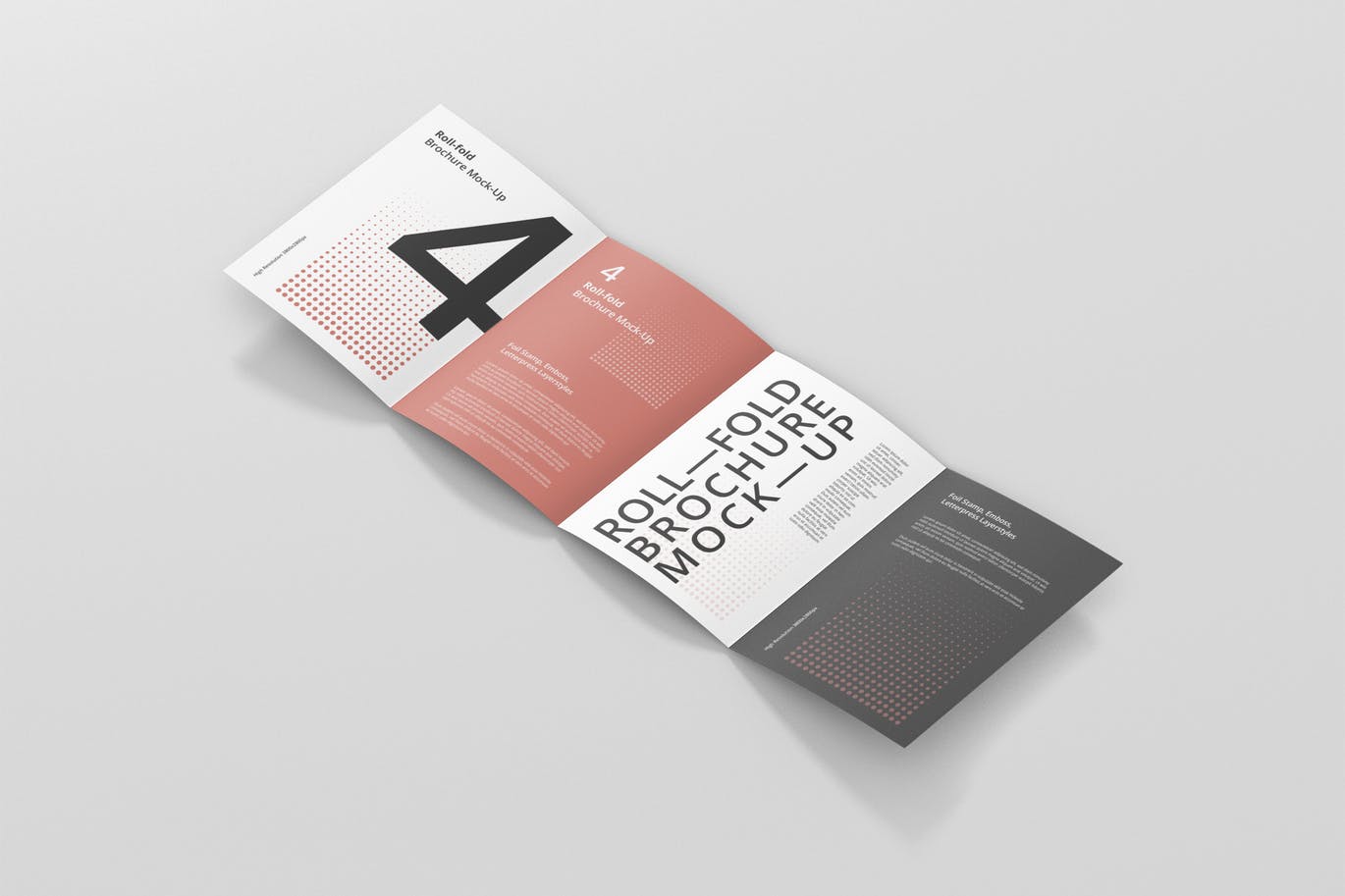 12 high-resolution advanced brochure mockups in US Letter Format. Great for print design, portfolio, showcase, ads, banner and more. Create unlimited variations fast and easy.
Free Bi-fold DL Brochure Mockup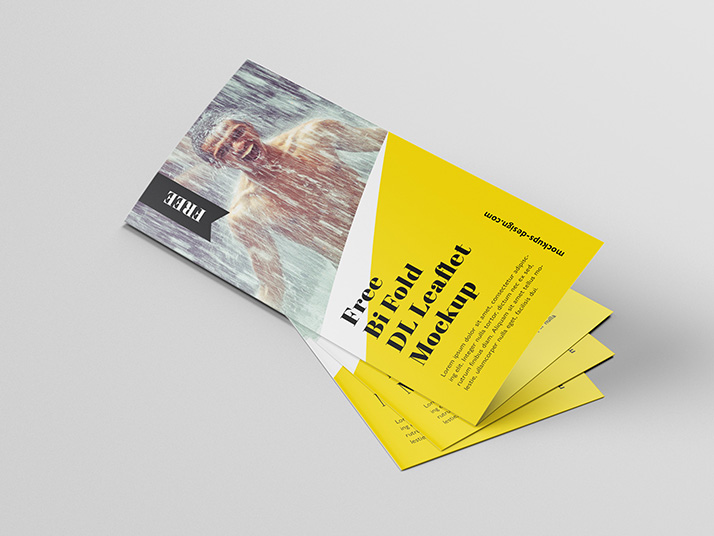 We know that you designers, love DL formats. That's why we are releasing our new bi-fold DL brochure mockup. With two wooden background included.
Catalog / Magazine Mockup
6 PSD files Realistic Mockups Page size A4 (210×297mm) Binding / saddle stitch Resolution 3000×2000px Editable via smart object Background via smart object Foil Stamping / unlimited foil colors Fully separated and movable objects and shadows Layered shadow, reflection, illuminations Smart Object 6 files Realistic Background.
Trifold A5 Bruchure Mockup
Free PSD Bi-Fold A4 Bruchure Mockup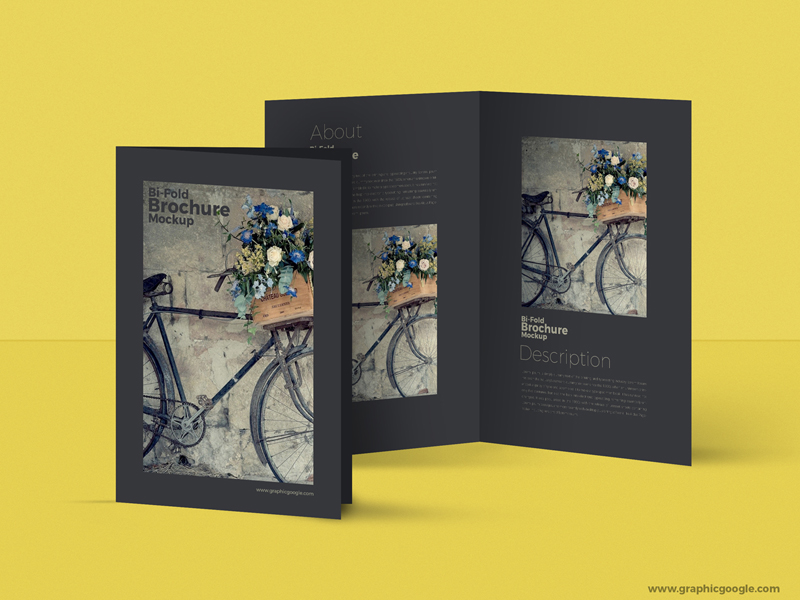 The PSD file of this mock-up includes smart object so you can easily add your brochure title & inside designs and create a wonderful & flawless presentation.
Horizontal Folded Brochure Mockup PSD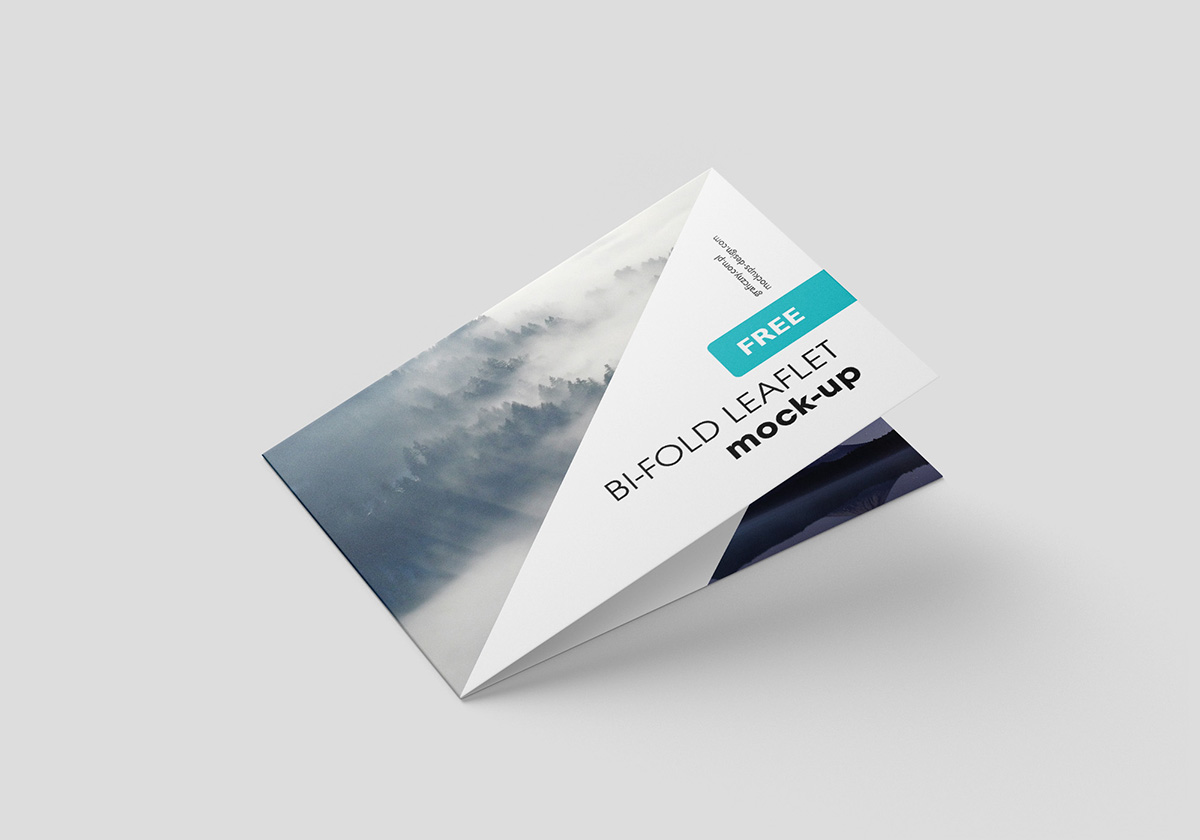 One of the finest Horizontal Folded Brochure Mockup PSD for the finest presentation of your brochure designs with different scenes. Smart-object layer help you to get the desire awesome result. The dimensions are 2400×1400 pixels.
Bifold Brochure Mockup 02
Free Tri-Fold Bruchure Mockup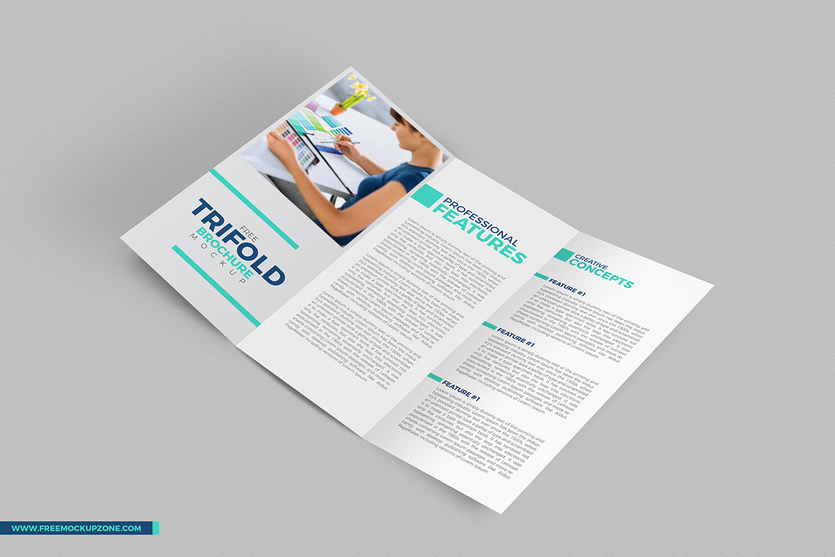 Perfect for the final presentation of your brochure design to clients. Smart-object layer help you to get the awesome desire result.
Brochure / Catalog Mockup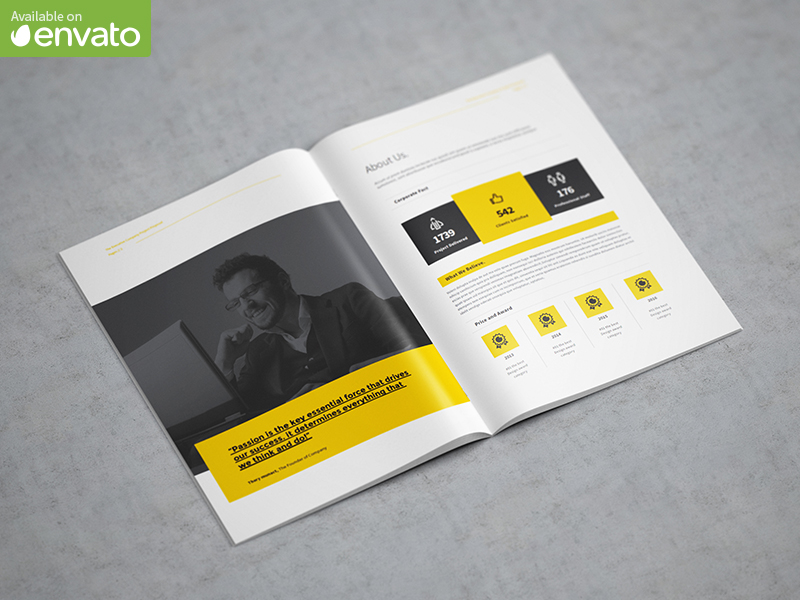 A4 Bruchure / Catalog Mockup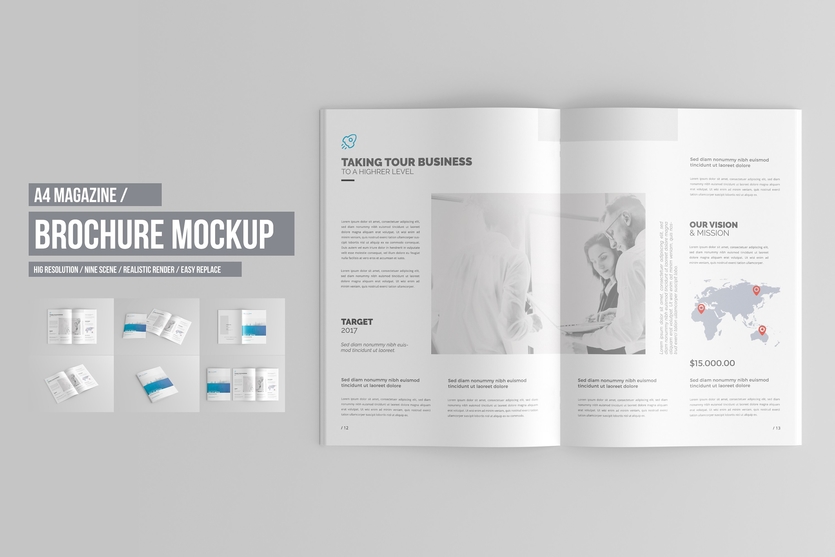 Proposal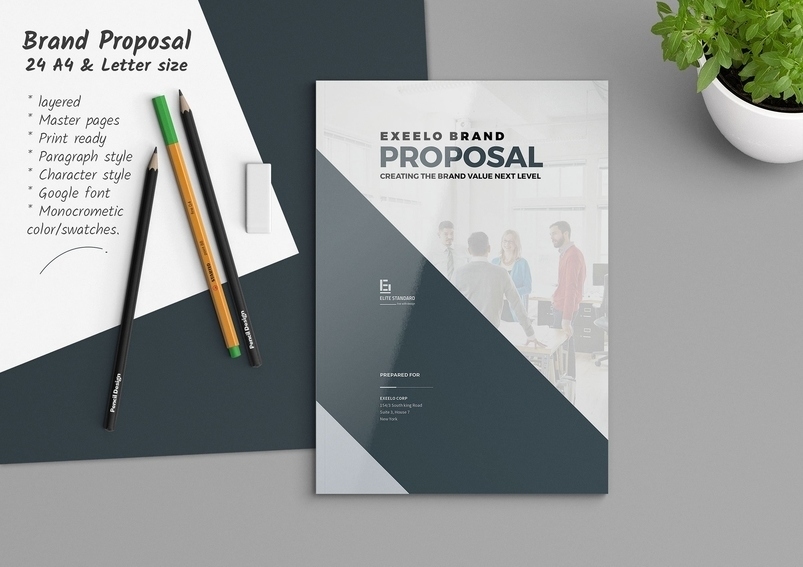 Monochromatic Proposal Template are 24 Pages, Two Different Sizes A4 and US Letter. All units and text are Layered to customize Easily. Also Could be use it in Multipurpose Printing Solutions.
Free Square Brochure / Catalog Mockup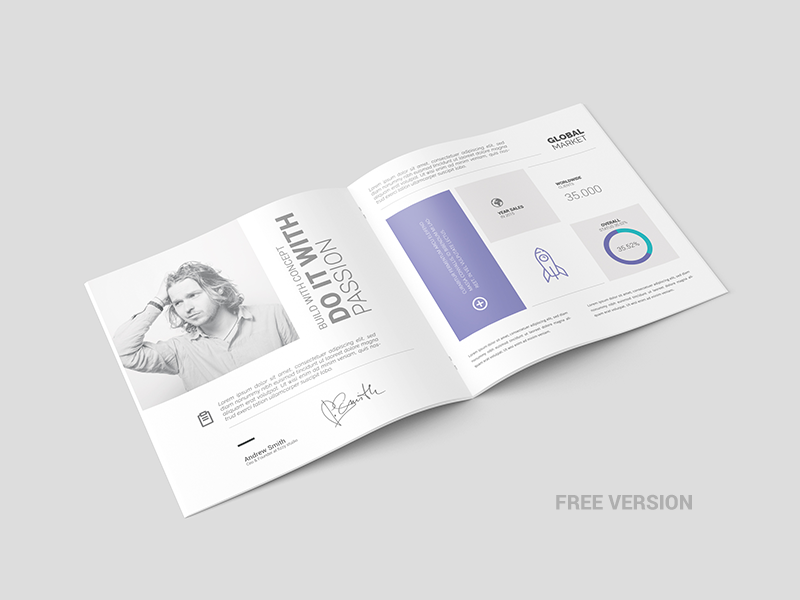 Square size 210×210mm, 10 Photo-realistic Scene, 300 DPI, RGB Color Mode
Tri Fold PSD 8-5×11 Inch Mockups Vol. 2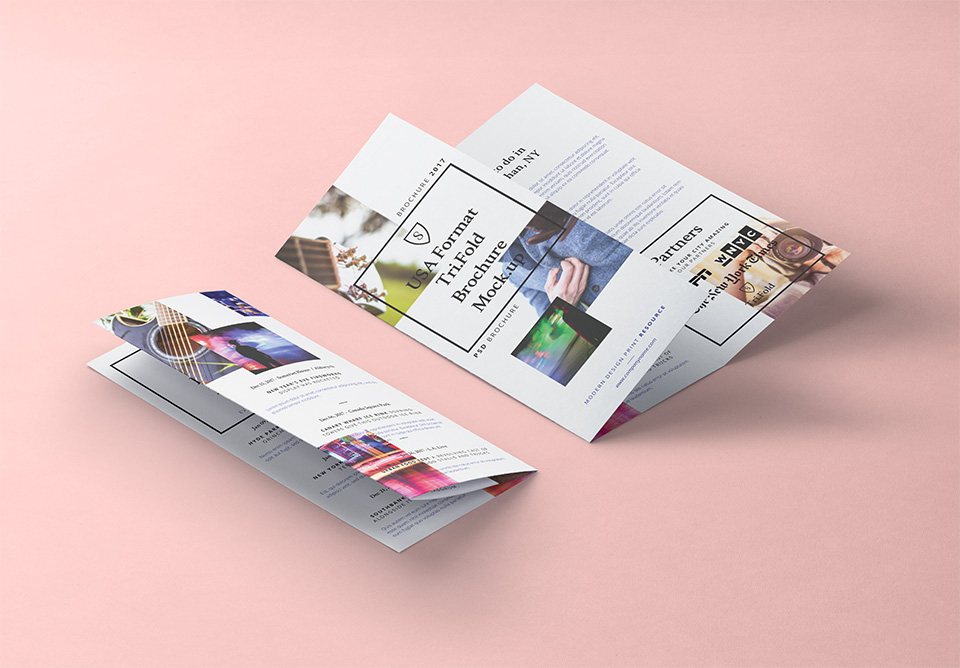 This is the second volume of our perspective US letter 8.5×11 inch tri-fold psd brochure mockup template to showcase your designs. Easily add your own graphics thanks to the smart layer.
US Letter Trifold Brochure Mockups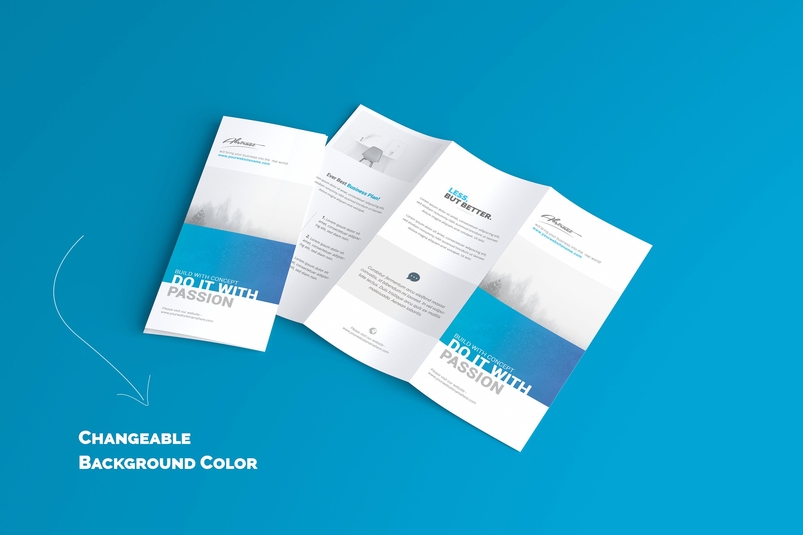 Bi-Fold Brochure Mockup PSD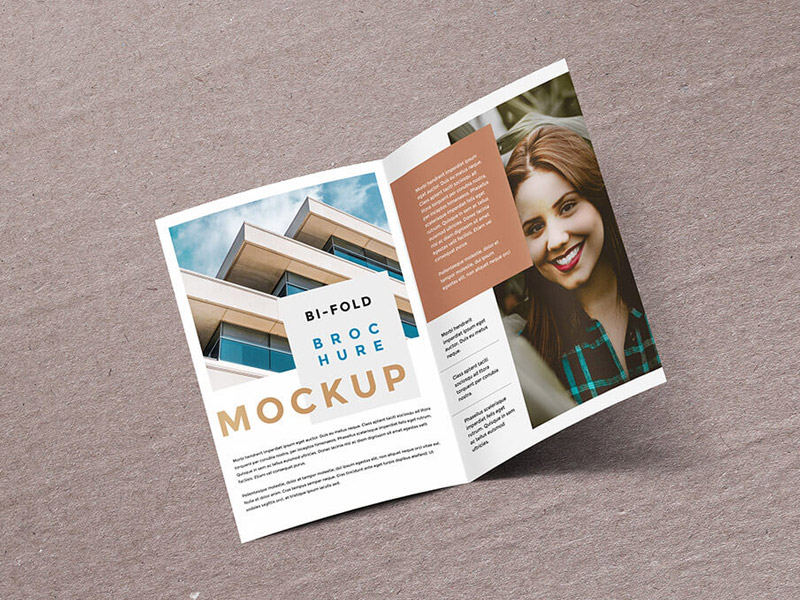 Free A4 bifold brochure PSD mockup to provide you with the showcase to promote your business or event. Use this template to design your own brochure and display it in a photorealistic style. Easily add your brochure designs via the smart-object layers in the PSD file.
Tri-Fold PSD Mockup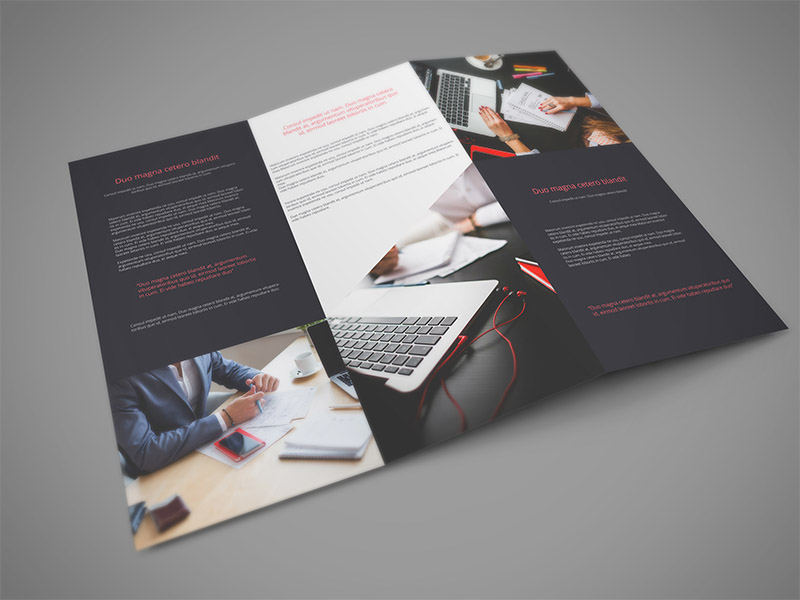 Professional realistic Tri fold PSD mockup. It is suitable to present your artwork design for your client like a professional. Just drop your designs via smart layers and save your time. You can also change background color with just few clicks.
Square Tri-Fold Brochure Mockup
For exceptionally professional presentations, photo-realistic results; a premium advanced square trifold brochure mockup for showcasing your work. Using photoshop smart objects and layers, you will be able to edit this file with ease.
A4 Bi-Fold Brochure Mockup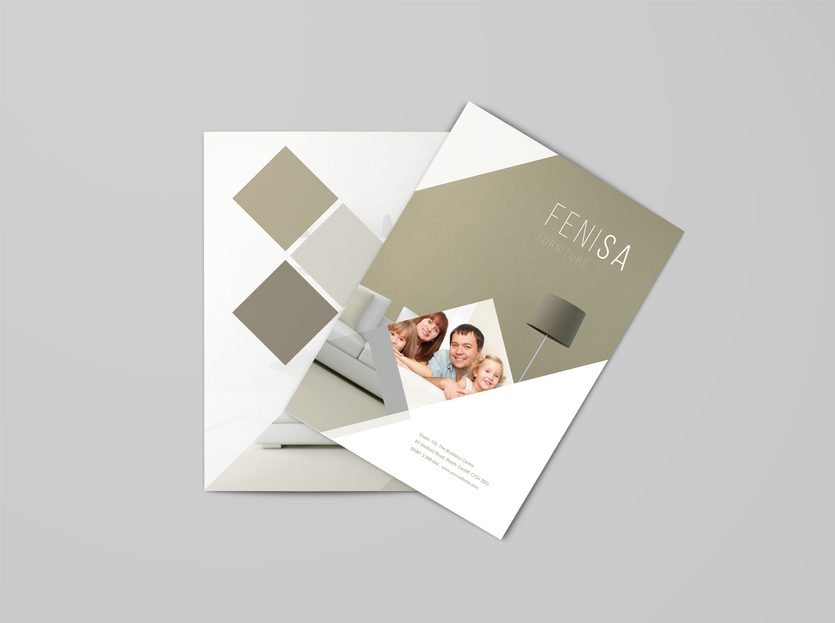 A4 Bifold brochure mockup template editable via photoshop smart objects.
Free 4 xDL Double Gate Fold Brochure Mockup
Open 4xdl Trifold brochure cover or presentation files by double-clicking a great easy to use smart objects for your design and make all these records and paste your own design work.
Square Catalog Magazine Mockup
Square Trifold Brochure Mockups Z-Fold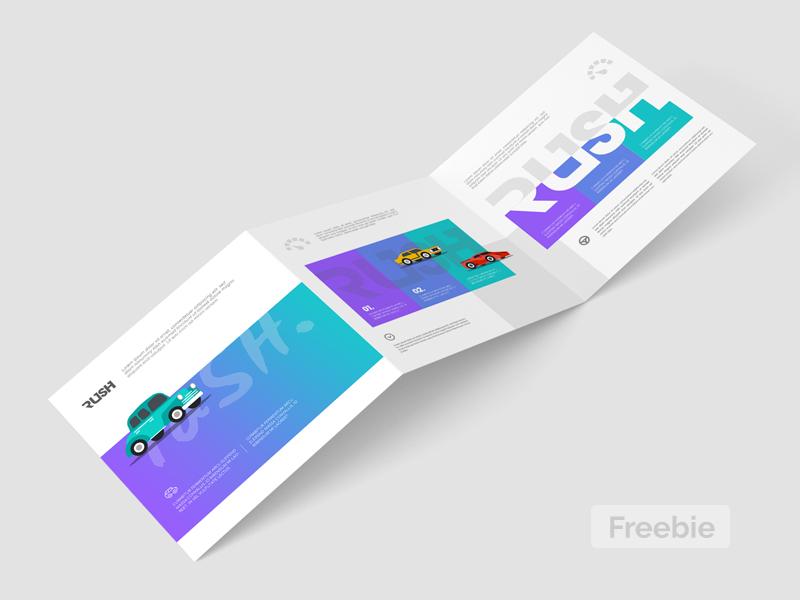 Brochure Magazine Mockup PSD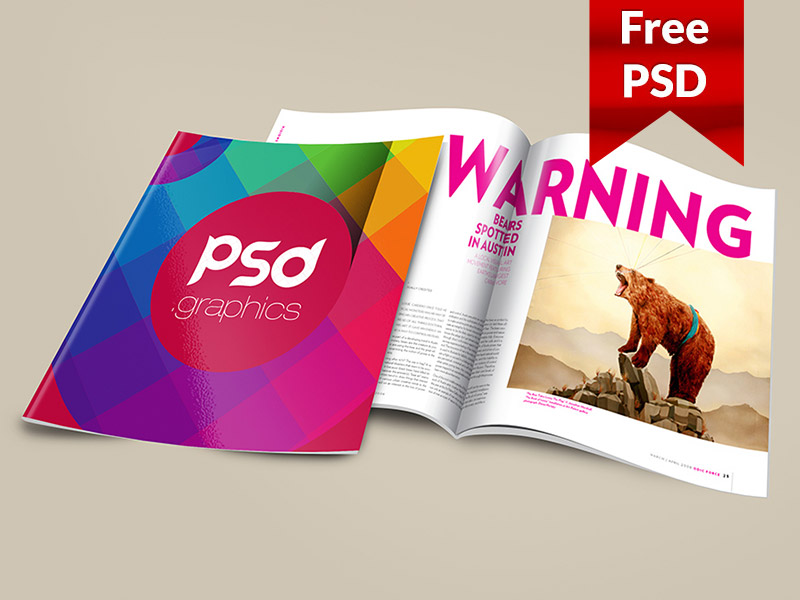 The PSD file contains 2 mockups of magazine front cover and open-page magazine/Brochure which can be used individually. You can use this Free Mockup PSD not only for magazines but you can also use this to showcase any brochure design in general and impress your client as to how the artwork looks in a realistic manner.
Brochure Magazine Mockup PSD is very easy to edit, you only take a few seconds to make your design look beautiful and professional. You can easily place your design, change colors or replace background easily. Fully layered psd file with smart object for easy replacing your design.
Business Brochure Vol. 5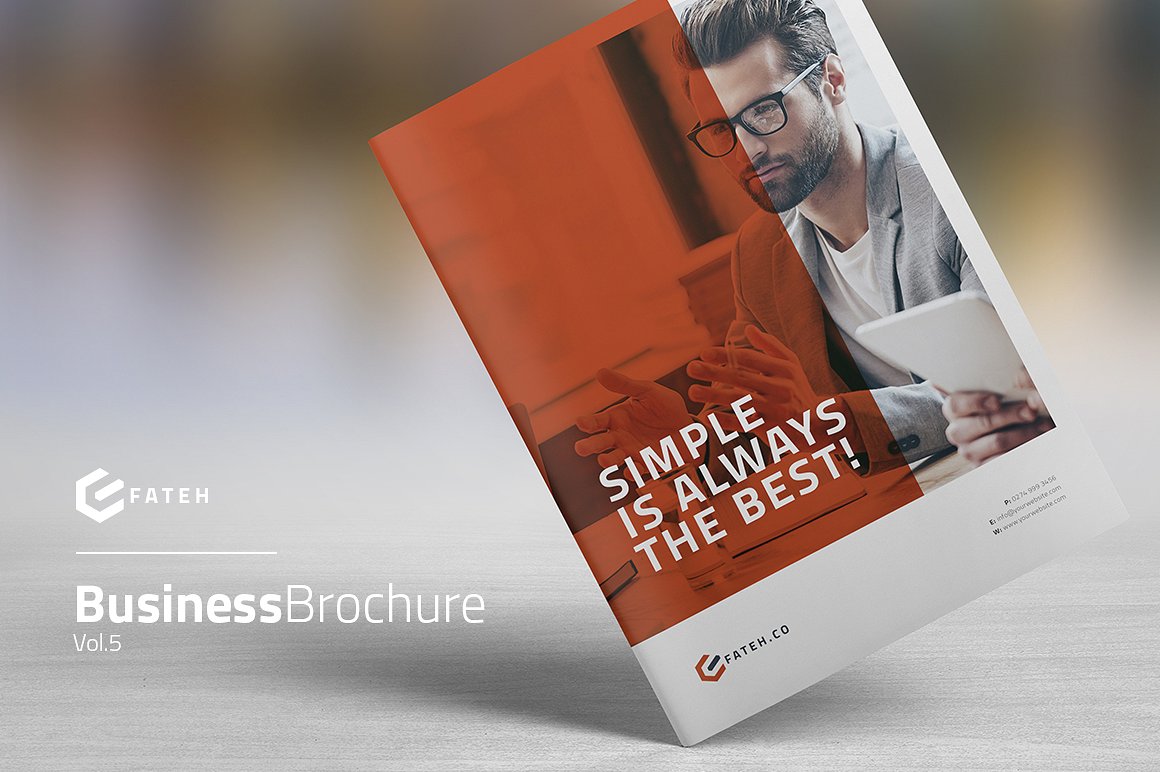 Business Brochure template is a 20 pages Indesign template available in A4 size.
Square Bi-Fold Brochure Mockup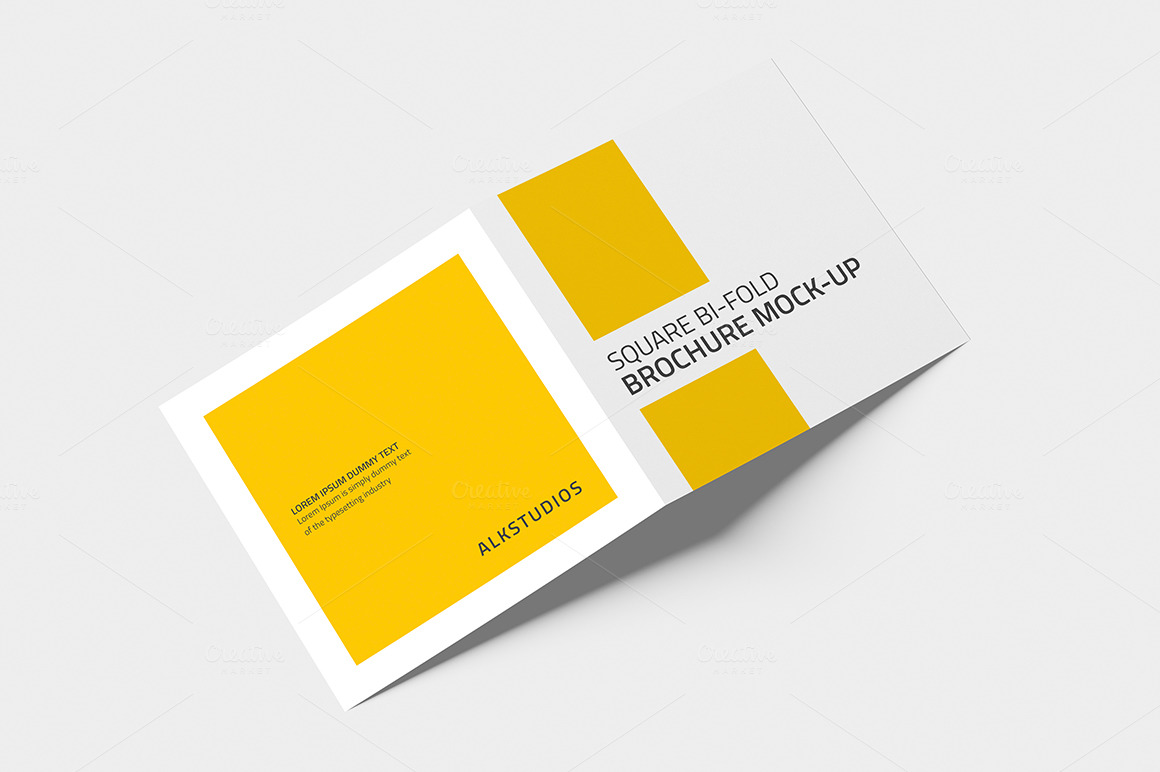 Intelligent Tri-Fold Mockup
Magazine Brochure Mockup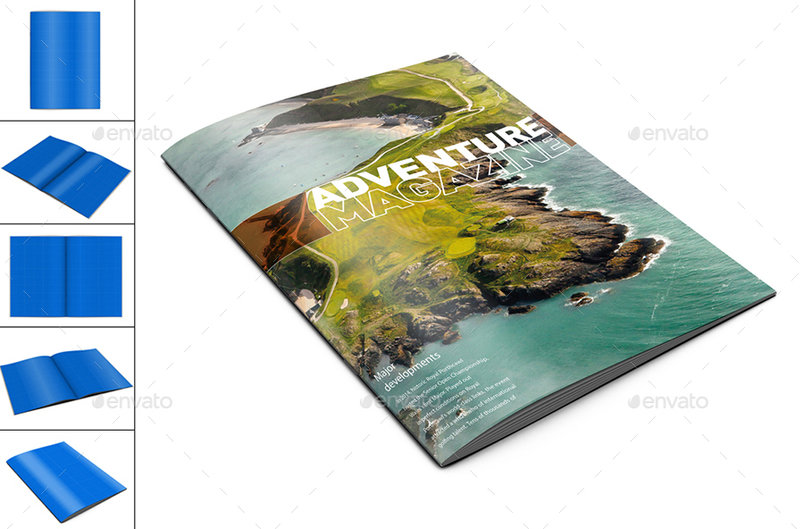 Magazine / Brochure Mockup, 4000×3000 pixel easy and fast edittig with smart object. 5 different psd files.
3xA5 Landscape Trifold Brochure Mockup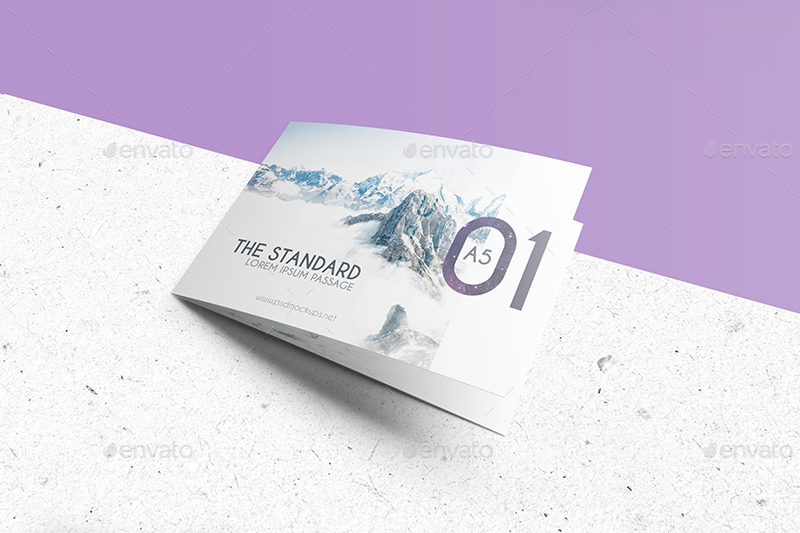 Free A4 Bifold Mockup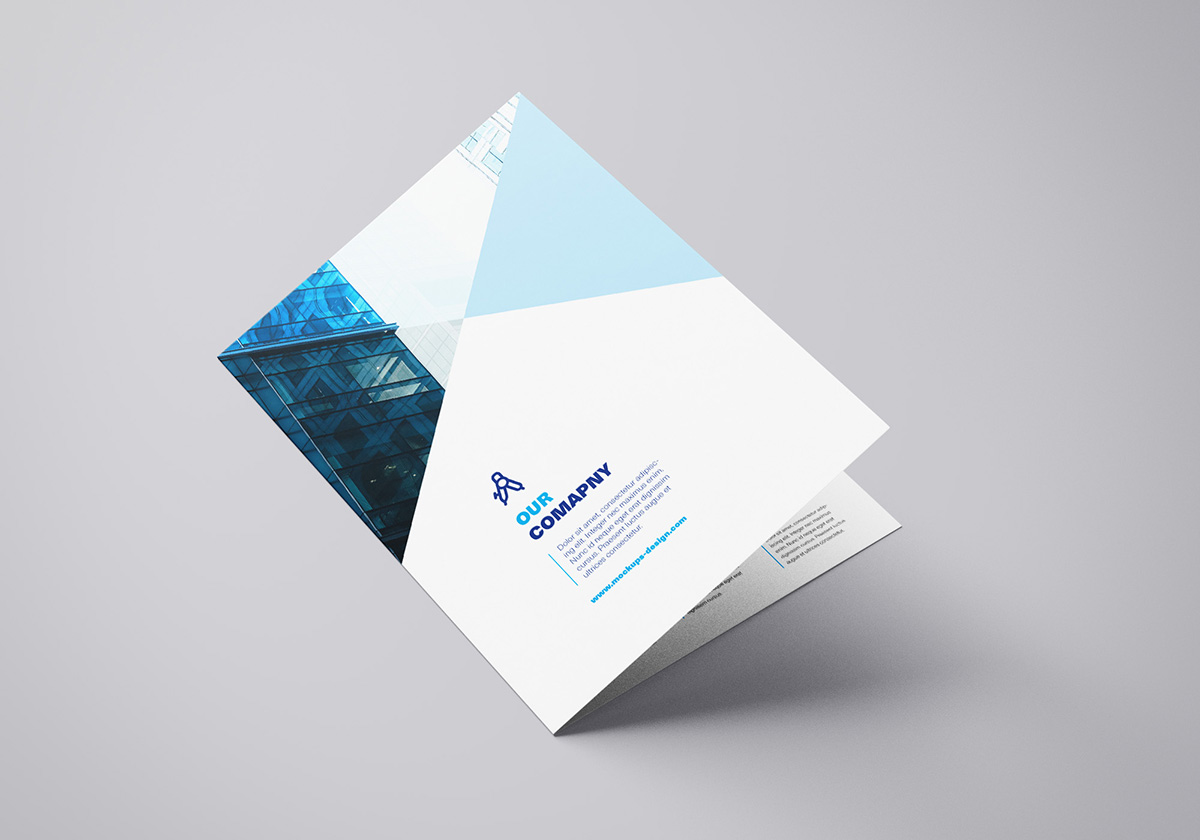 Simple and elegant – that's our new mockup. This time A4 bifold leaflet. Of course you may use is as other A format as well. Prepared in four separated PSD files with customizable color background.
Legal Size 4 Panel Brochure Mockups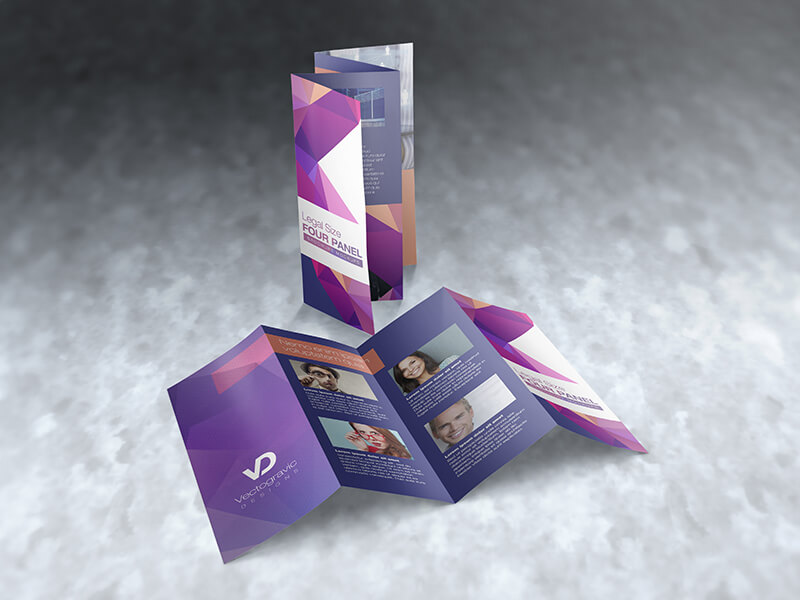 Trying to find mockup of a four panel brochure to present your Print Designs project or to showcase on your printing company sites? Here is a great four panel brochure mockup template to showcase your works. Mockups are always a valuable resource for graphic designers and or printing company owners to present their raw designs in real world environments and objects.
This mockups consist of seven PSD files, the dimensions is 4000 x 3000 pixels with 72dpi, easy to edit using Smart Object feature, all you have to do is drag and drop your design into the smart object, and you're ready to showcase your great works.
Magazine / Brochure Mockup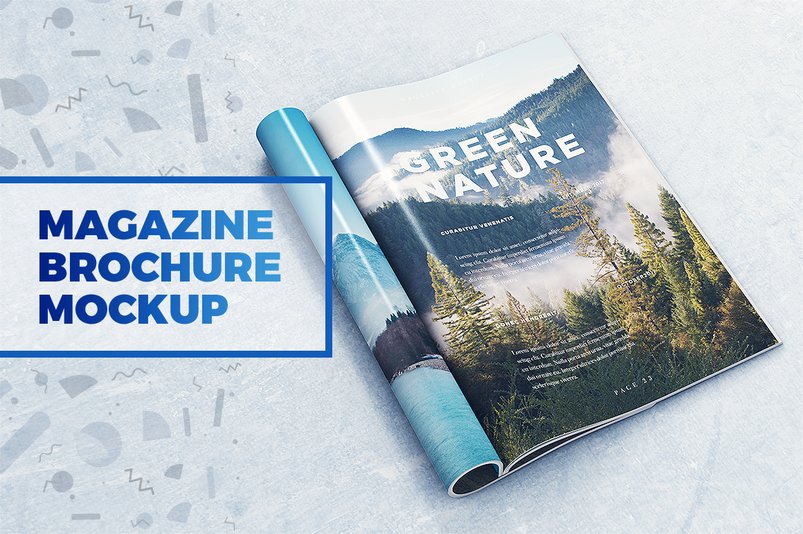 Create a realistic Magazine / Brochure presentation in few seconds. Magazine / Brochure Mockup is a pack of 6 PSD files, perfect for show – up your design. Simple structure and replacing via Smart Objects make your work easier.
Square Magazine / Brochure Mockups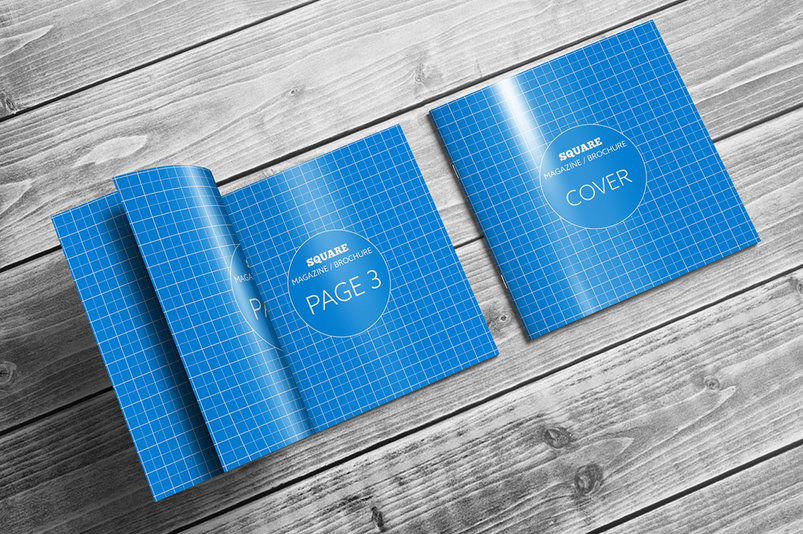 You need a real presentation to design Brochure / Magazine or Catalog? This item is able to answer it, you will get the maximum presentation with a clean 3D display, allowing you to do more detail to your design. work in photoshop using smart object, only took a few seconds for your products look realistic.
Square Fold Out Style Brochure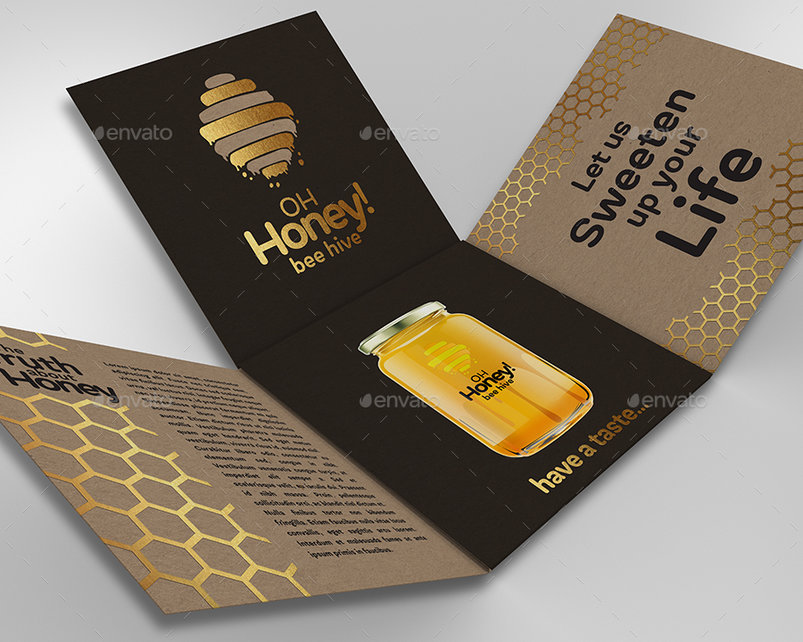 Mockup Set great for information or instruction sheets, mailers and brochures! Bonus area to add a giveaway item (one sachet included).
A4 – Brochure / Catalog Mockup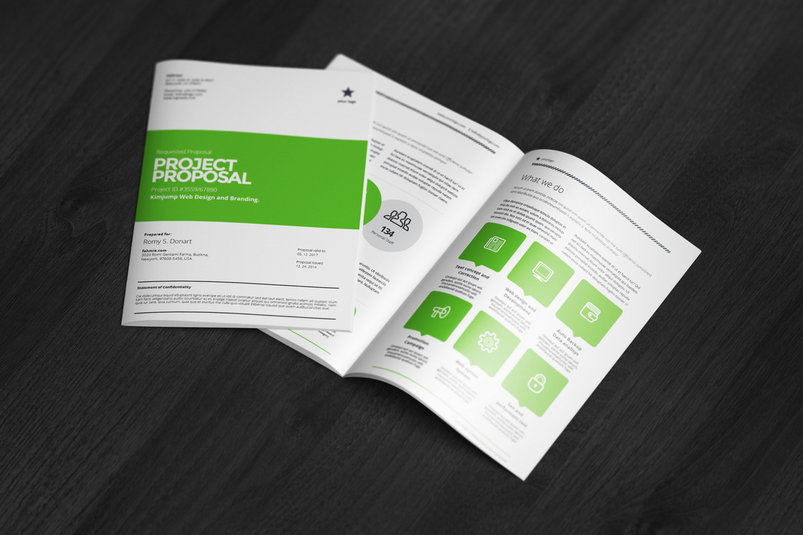 Three Page Brochure Mockup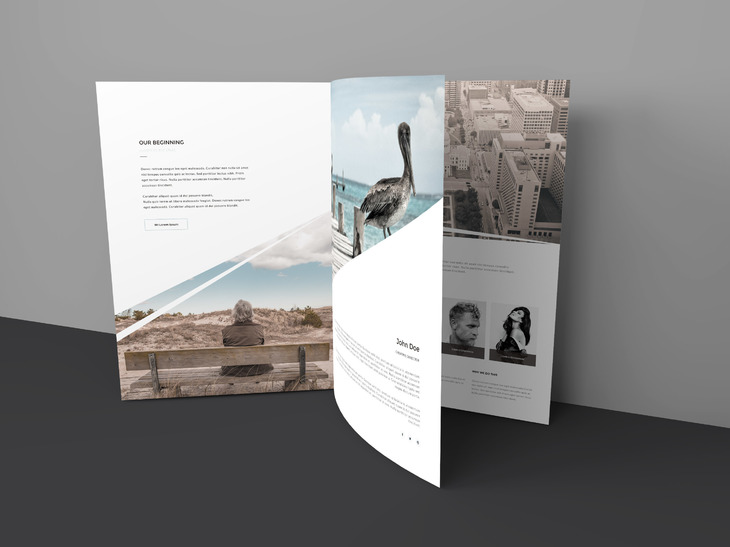 Mockups are an easy and hassle-free way to satisfy your client that your designs are what he needs. Today we present to you this free opended brochure mockup with showed three pages. This PSD mockup can also use for showing your magazine or book. Zip file Layered PSD file with smart objects, background color can be changed also.
A5 Bifold Brochure Mockup
Trifold Brochure Mockup PSD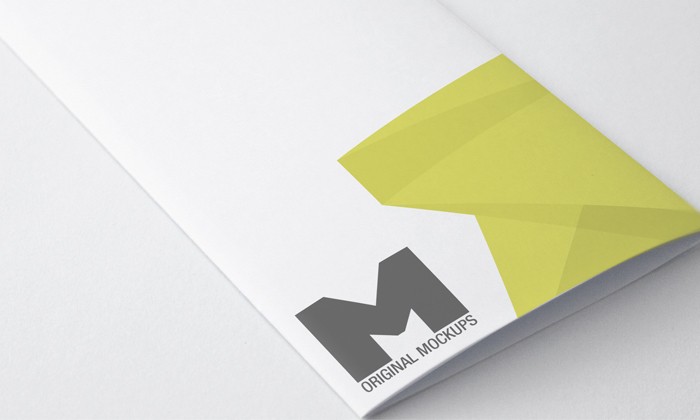 Great PSD Mockup to present Trifold Brochure designs, really easy to use with a few click your design will be displayed in the most photo-realistic way, this Free mockup use Smart Object.
Square 4-Fold Brochure Mockup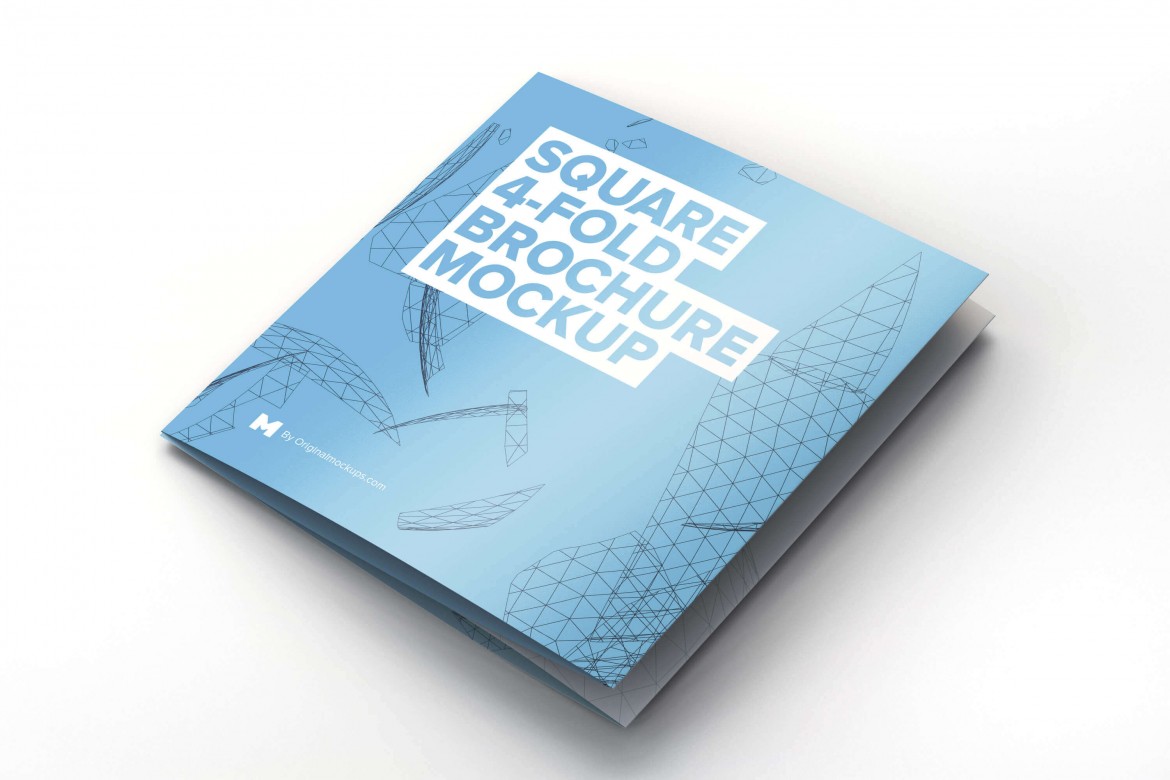 This Free PSD Mockup of a brochure with 4 folds in a square format of 15x15cm is a demonstrations of our pack of 9 PSD Mockups called Square 4-Fold Brochure Mockup Pack.
Bifold Brochure Mockup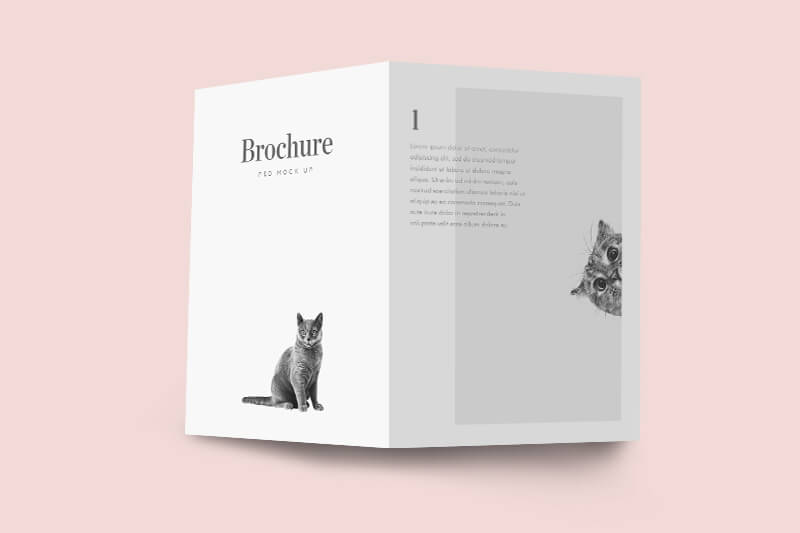 You can easily place your design with one click via smart object on Photoshop which will realistically convert your design into a brochure.
Letter Brochure Mockup PSD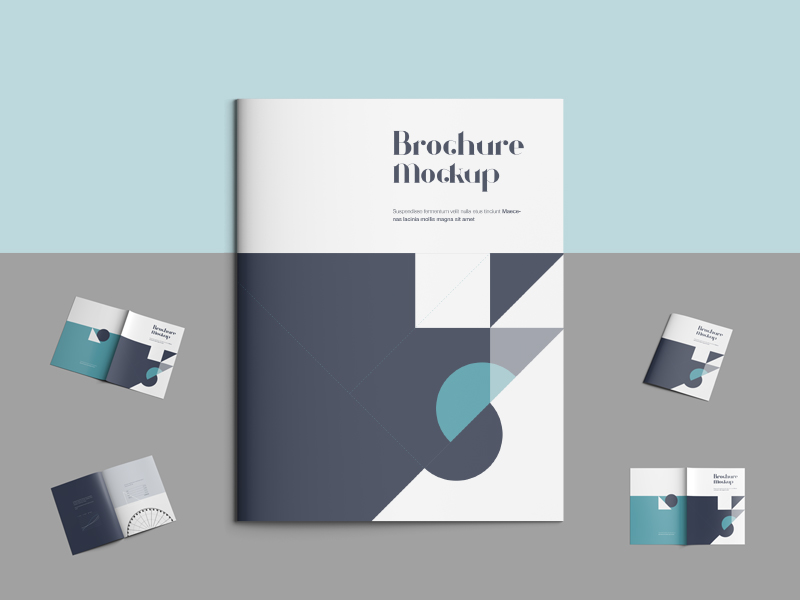 A4 A5 Bi-Fold Brochure Mockup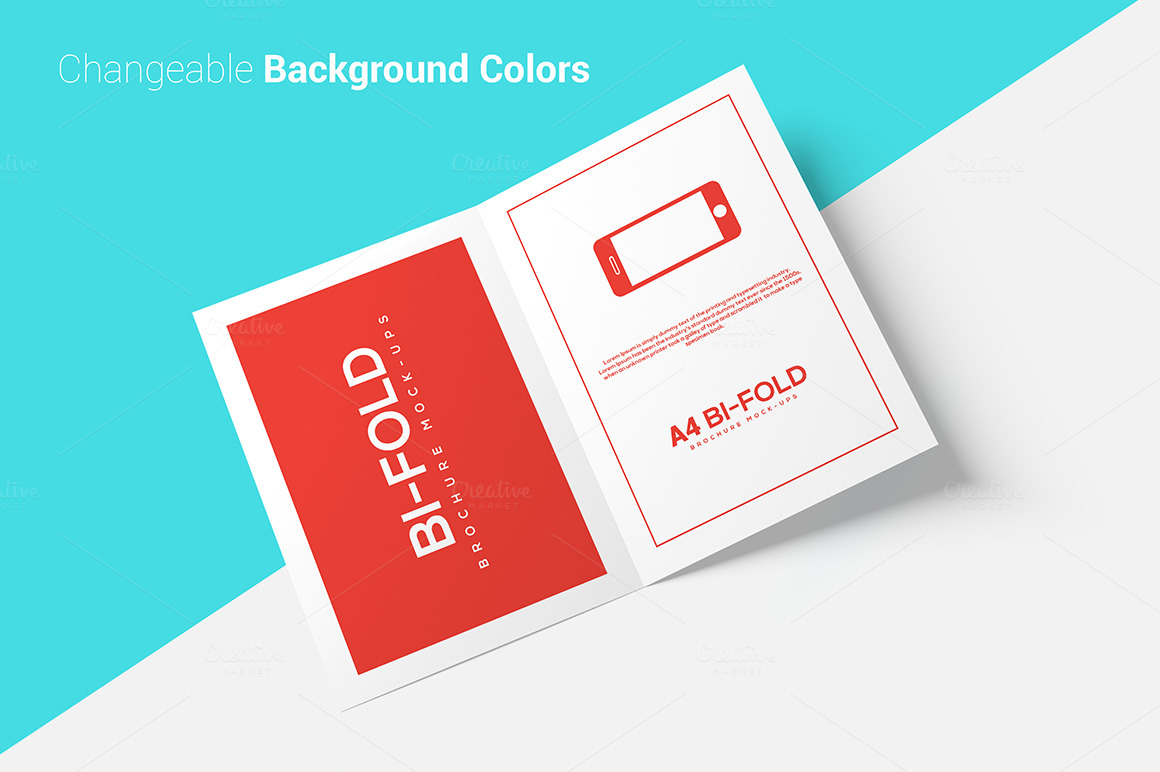 Bi-Fold Brochure Mockup which you can use with any A4 size document even you can use with a A5 size document.
Brochure / Magazine Mockups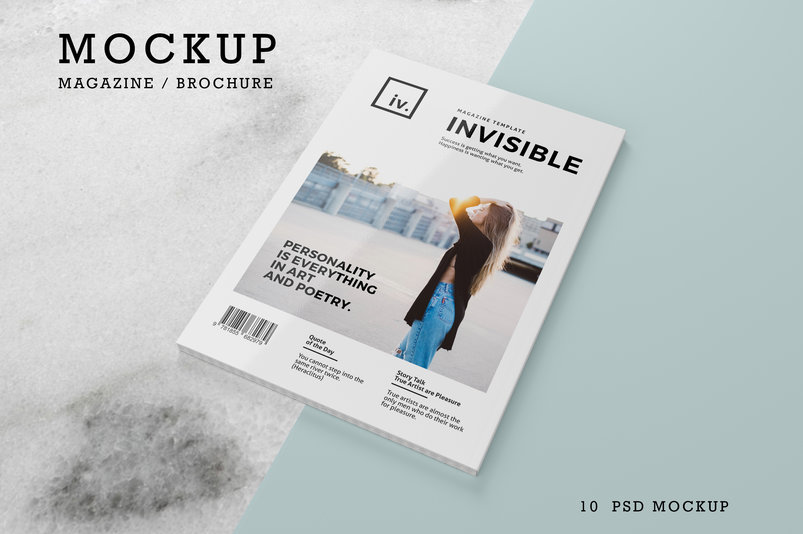 This item consist of 10 different styles photo-realistic magazine mockups in full layered PSD Photoshop format. All files used smart object feature that will help you change the design just in a minute.