Impress your users and integrate these whimsical fonts into your design for outstanding results as always good to have as much as possible more different fonts in your collection so that you can use them on demand.
All of these whimsical fonts has been crafted by professional designers and are in the best quality no matter it is free or premium item. Feel free to download the fonts and enjoy every piece you make your design stand out.

You may also like:
Kanote – Whimsical Display Font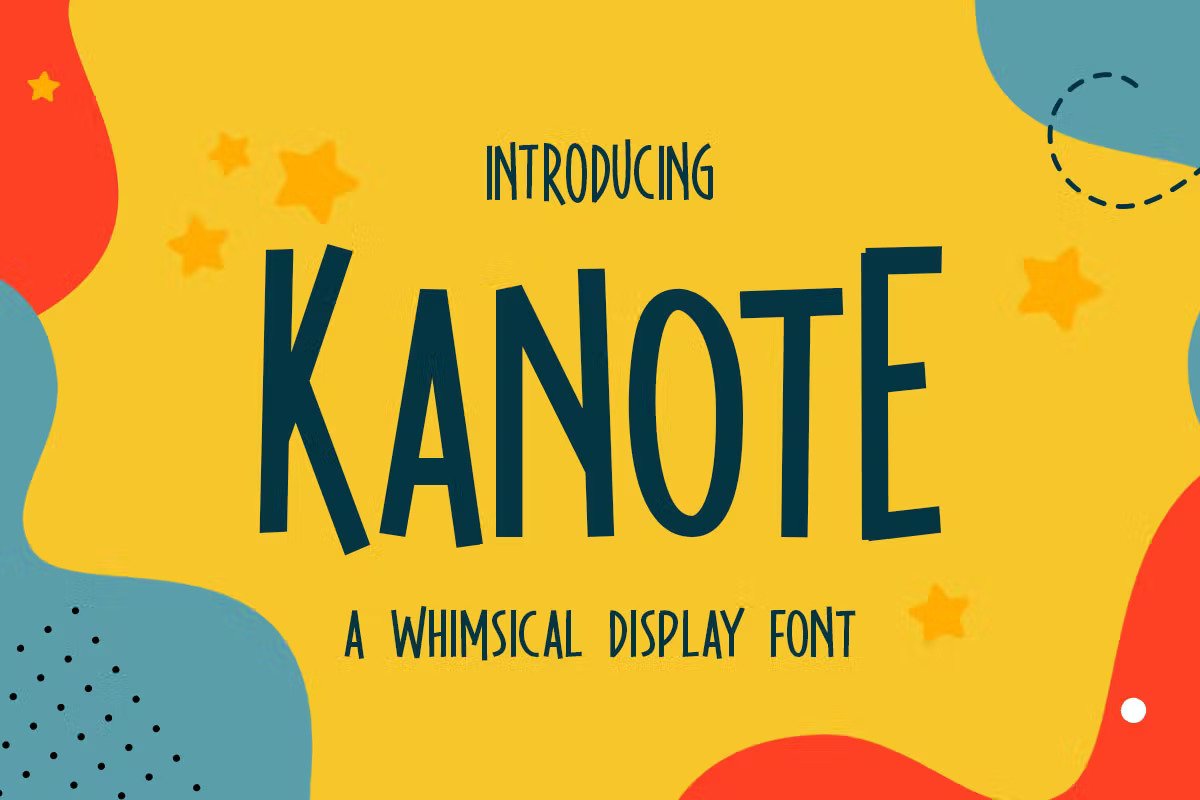 This typeface have a playful and casual look, very suitable to use for headlines, titles, logos or anything especially related with fun themed design projects.
Flower Child / Whimsical Brush Font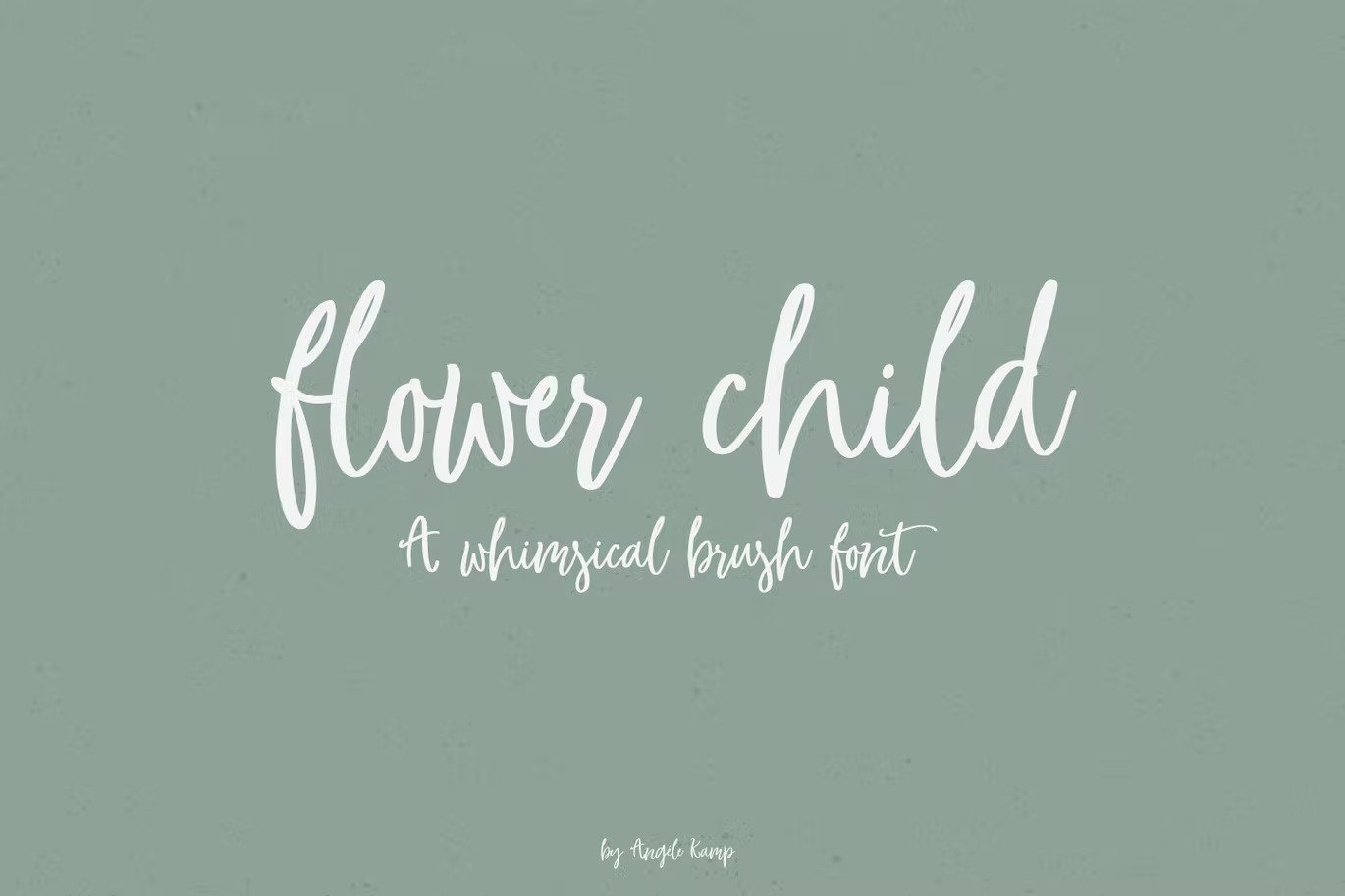 It is a whimsical, carefree, brush font with a bouncing baseline. It will look lovely on cards, headers, quotes and all your other lovely projects.
Whimsy Font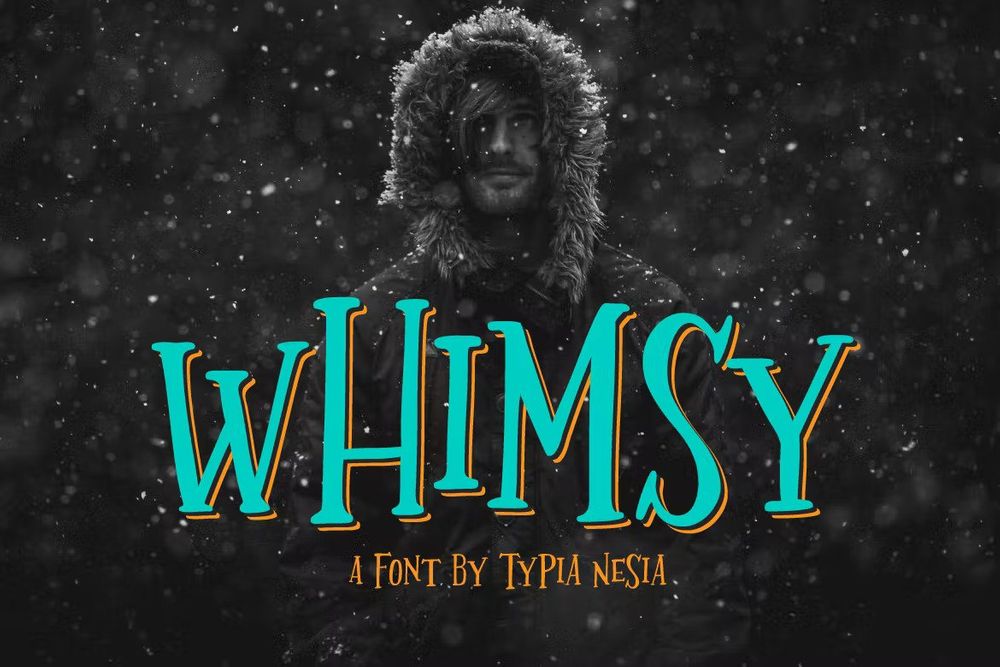 Whimsy is a handmade fantasy / whimsical display font. It suitable for titling, display, brands, crafting, quotes, t-shirts, posters and etc.
Wisp Typeface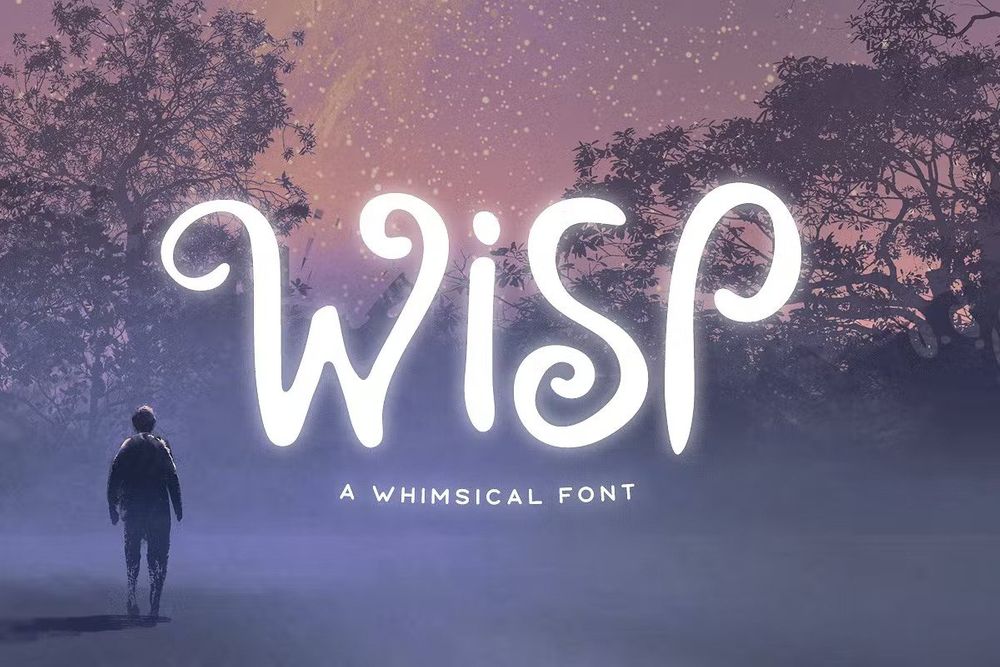 It is a display font with magical curves. Perfect for book covers, posters, flyers, postcards, branding and etc.
Tilly / A Lovely Font + Bonus Clipart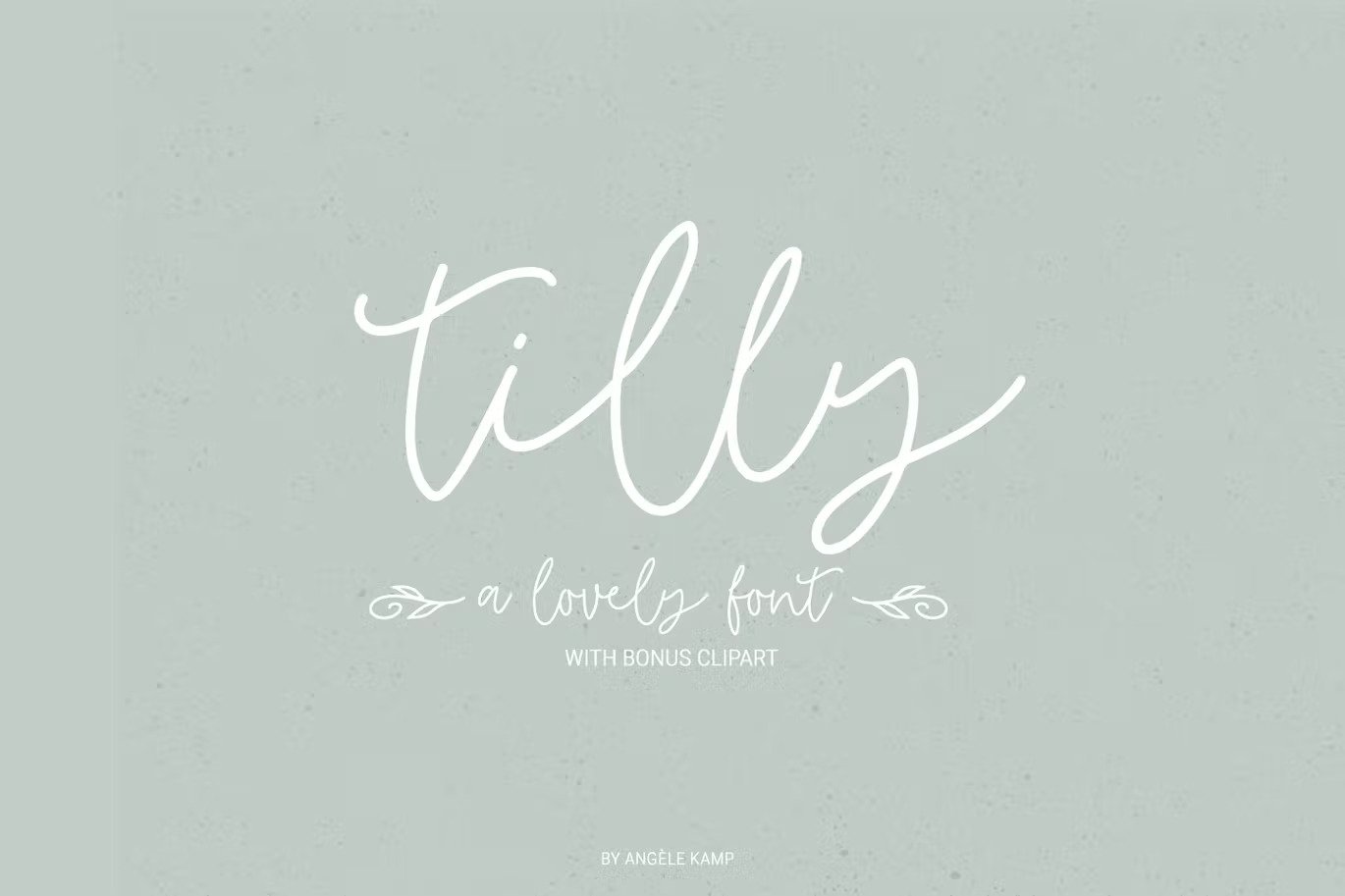 It is a lovely font with a romantic, whimsical feel. This gorgeous font will look lovely on wedding invites, logos, quotes and etc.
Hikaru – Brush Font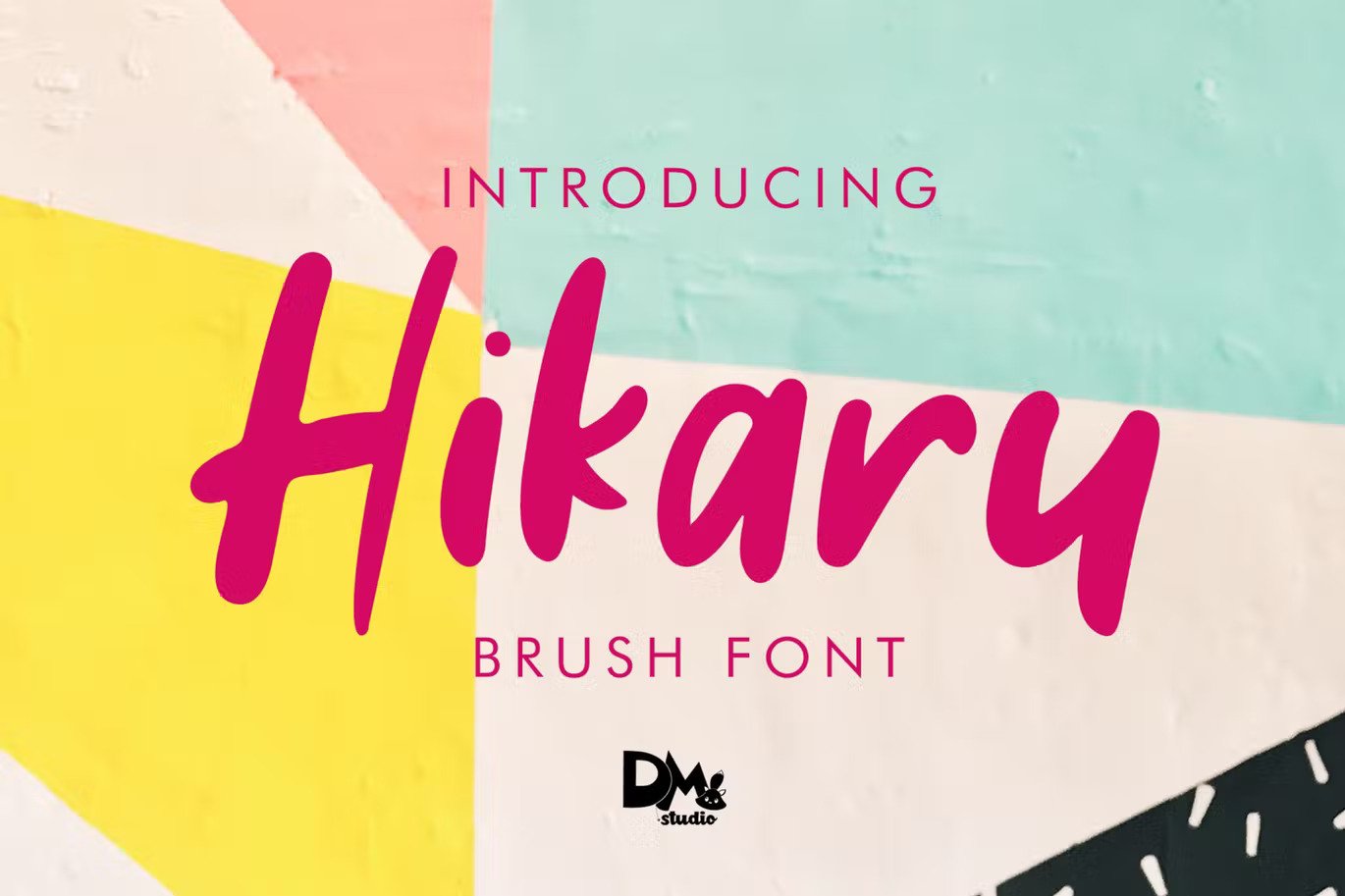 The whimsical handwritten brush font It will makes your design more charming and unique! Use it for your social media posts, t-shirts, quotes, labels and etc.
Blue Bird – Cute Handwriting Font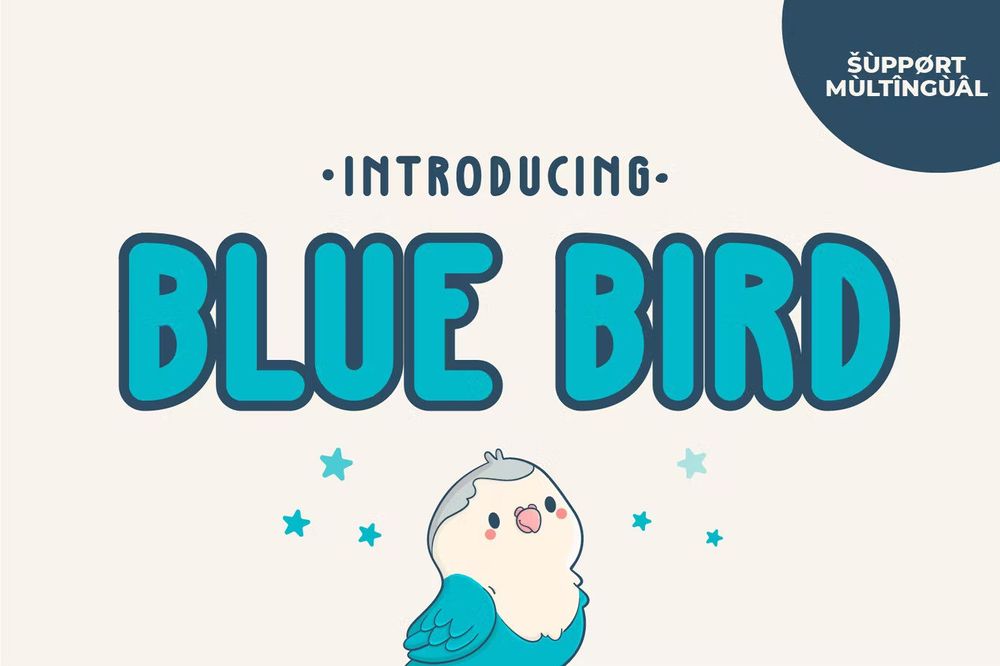 It is a cool and friendly display font. Whimsical and a bit quirky, this font will brighten up each of your designs. Add it confidently to your projects, and you will love the results.
Free Dawet Ayu Font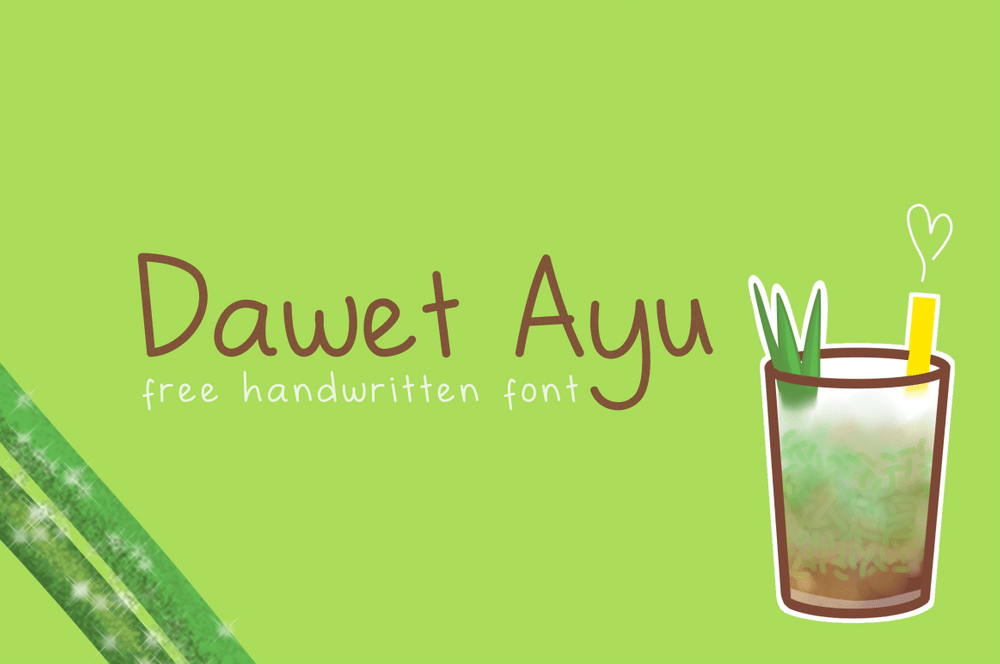 Cool handwritten font free for personal and commercial use. This whimsical style font will be so good for your postcards, posters, packaging, branding and etc.
Free Mercia Font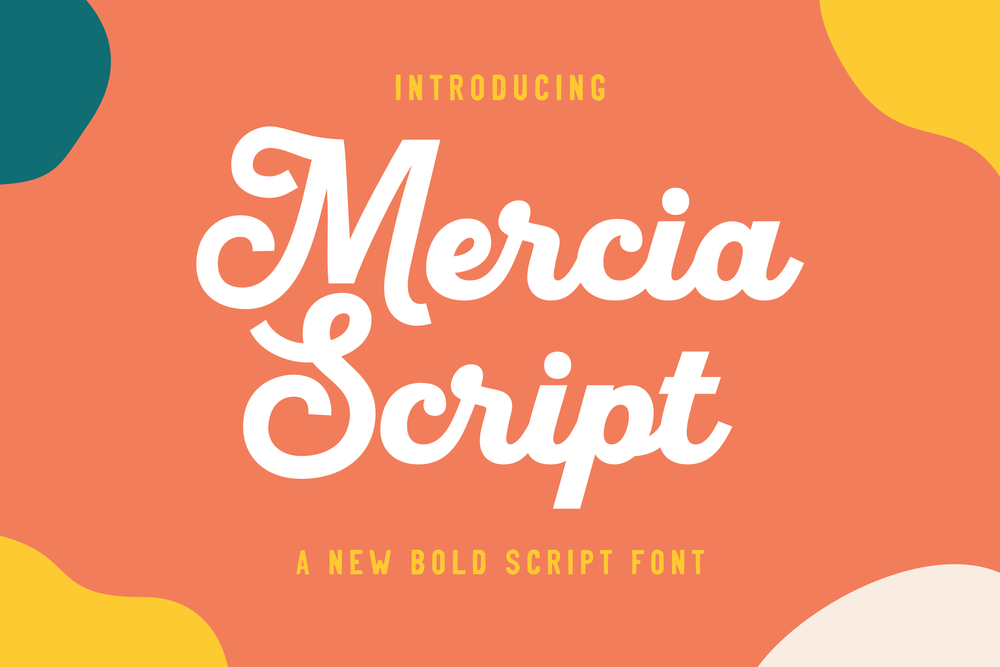 It is a vintage styled, paint brushed script font created for packaging products, invitation cards, flyers, mockups, event posters and etc.
Free White Pinky Font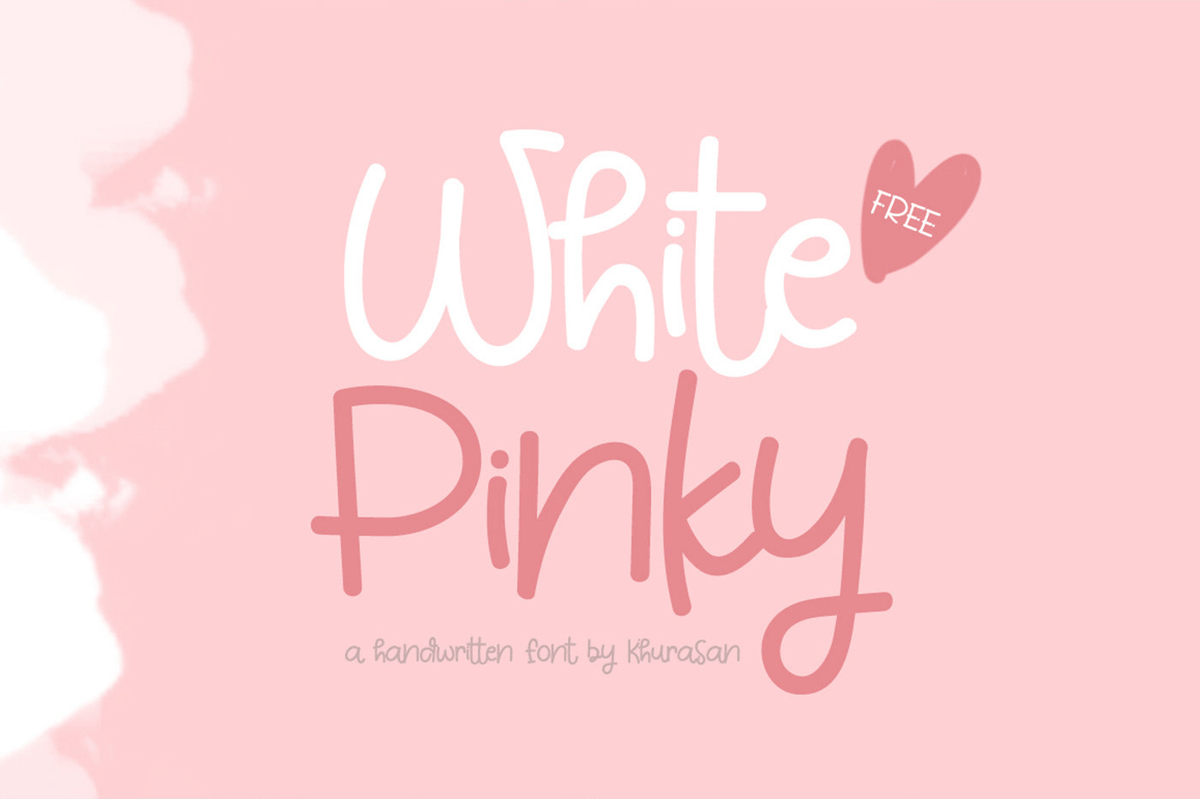 A handwritten font free for personal and commercial use. Best for designs such as wedding invitations, greeting cards, posters, flyers and etc.
Magical Font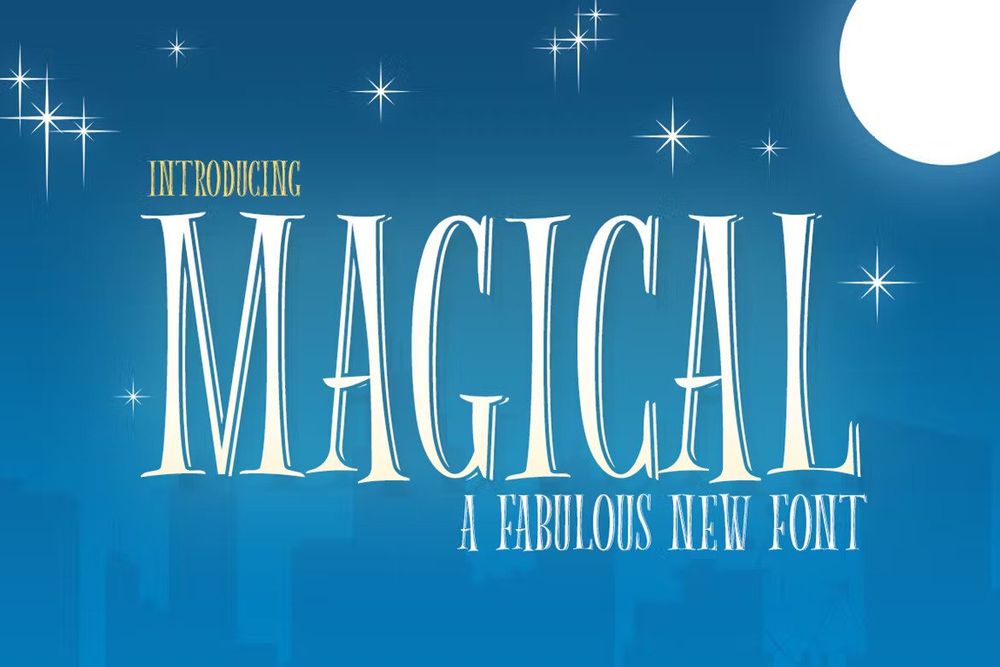 It is a sparkling new font that has a little touch of that unknown sass to it that some call magic. Perfect for packaging, greeting cards, titles, posters and etc.
Caterbury Font + Bonus Mockups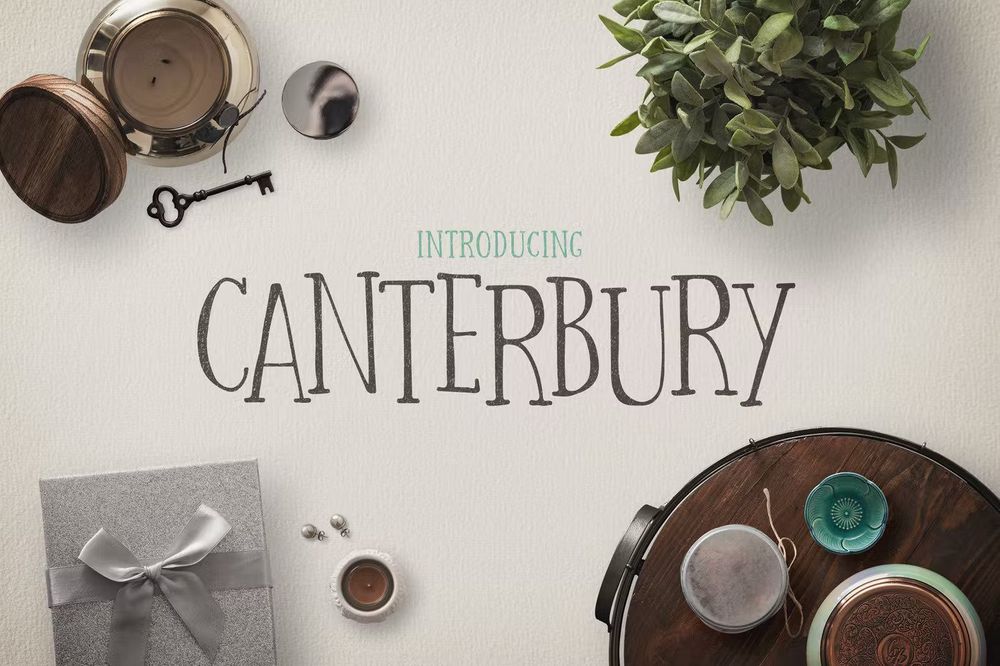 It is a classy and whimsical, handmade serif typeface with refined character and a ton of flexibility. It's well suited to anything from logos, vintage graphics, child-like type and etc.
Magic Holiday – Cute Typeface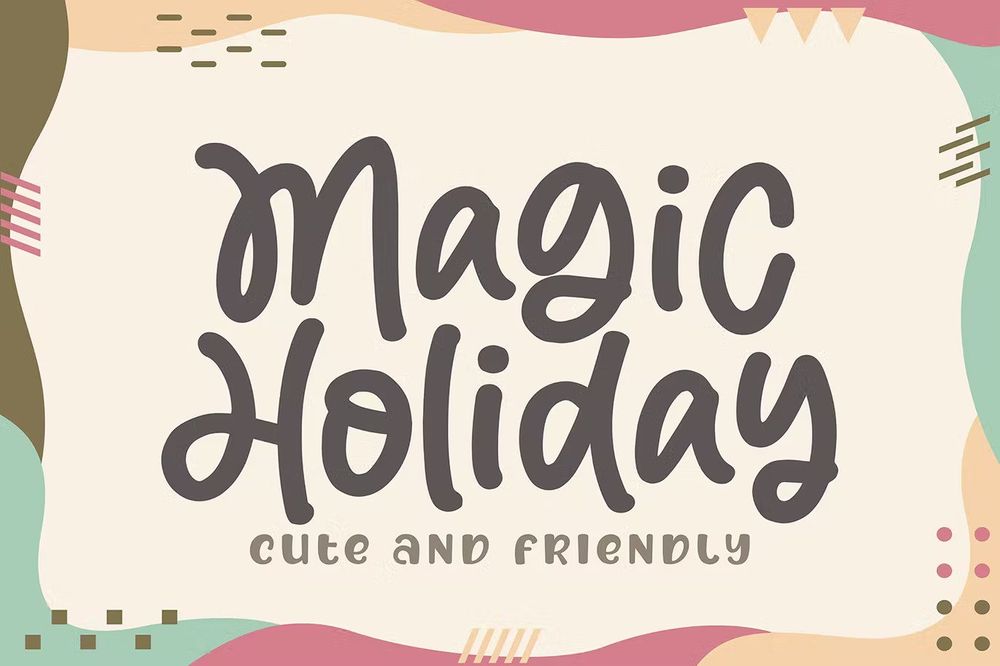 It is a fun and whimsical paint brushed display font. This font is perfect for children themed designs, especially when combined with bright colors.
Crows Font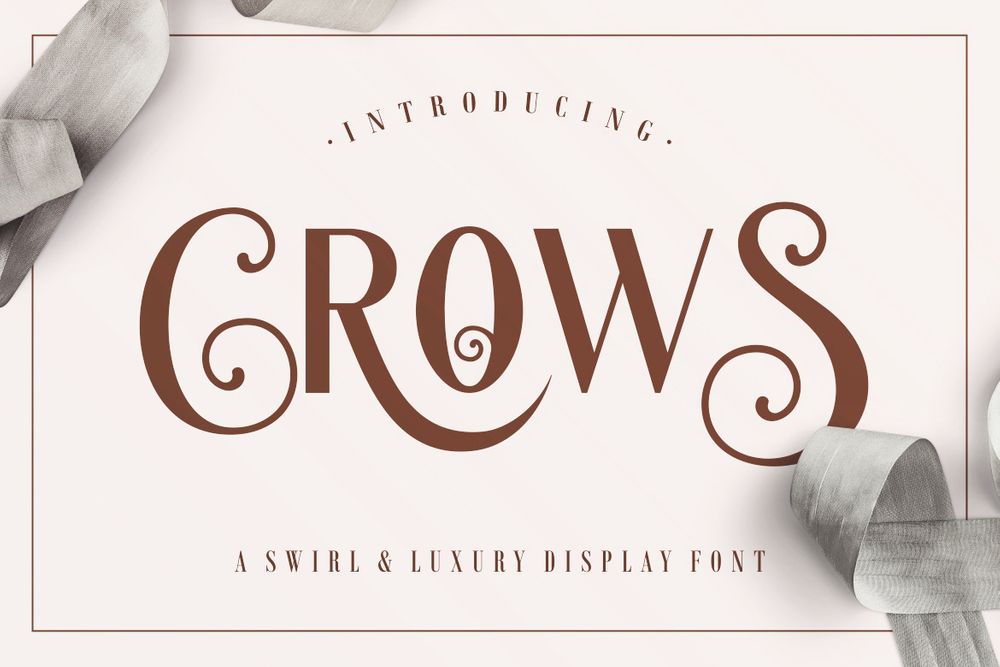 It is a sans serif come with swirls yet ethnic style. This font is perfect for creating logos, print templates like a posters, branding, wedding invitations, quotes and etc.
Spring Whisper – Handwritten Crafty Font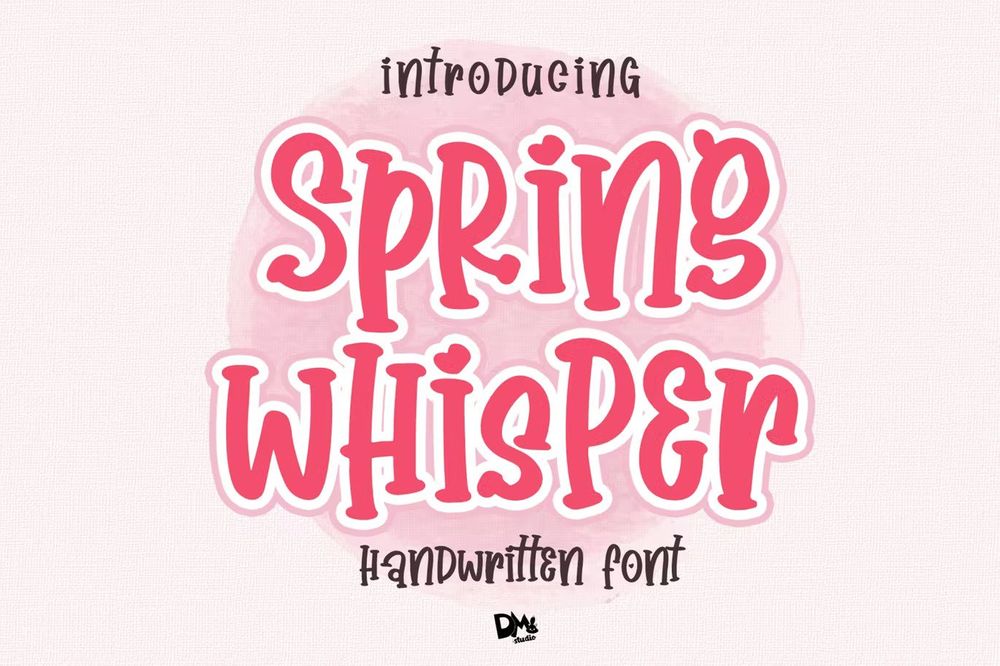 It is a cute, crafty, whimsical and lovely handwritten Font. It has a friendly looks, lovable and give a fantastic touch for your craft projects.
Nightflashes Font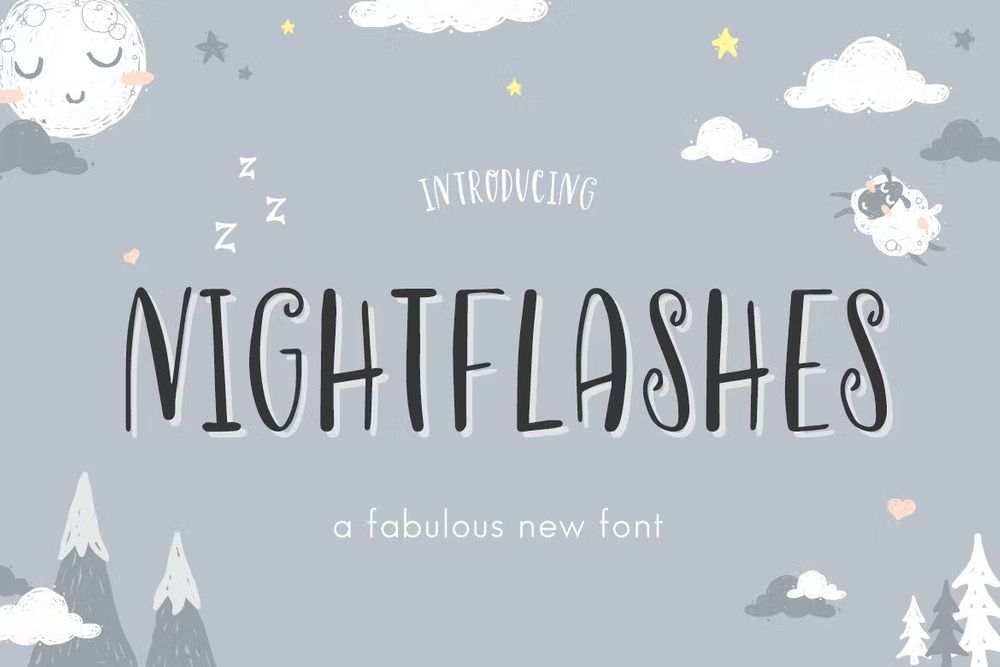 It is a dreamy whimsical and carefree font. It can add a touch of child like innocence to your work such as children books, covers, prints, greeting cards and etc.
Image credit: rawpixel.com