Previously, website builders were only used to make templates. But now, as their name suggests, they have become exactly what they are called. A website builder enables the user to do everything on the website. The developer can make his/her website right from the scratch.
important to choose from amongst the best website builders. Before we explore the things we need to keep in mind before getting a site builder, let us first understand the meaning of a website builder and what it is really used to achieve.

What Is a Website Builder?
Website builders are essentially systems that enable you to manage the content you put out on the web. They fall under the bracket of content management systems also known as CMS's.
A website builder helps the design and edit the overall look of the website without any prior knowledge of coding. All you need is some basic knowledge and you are good to go! It has many features such as drag and drop options that enable the user to manually make their website look as they want. So one can safely say that website builders offer more of a visual way to set up your website.
Things to Consider Before Getting a Site Builder
Different website builders are used to make distinct websites depending upon what the user is seeking. Some are good for making blog-based websites, while some are good for making ecommerce sort of websites. It all depends on the type of area that you function in.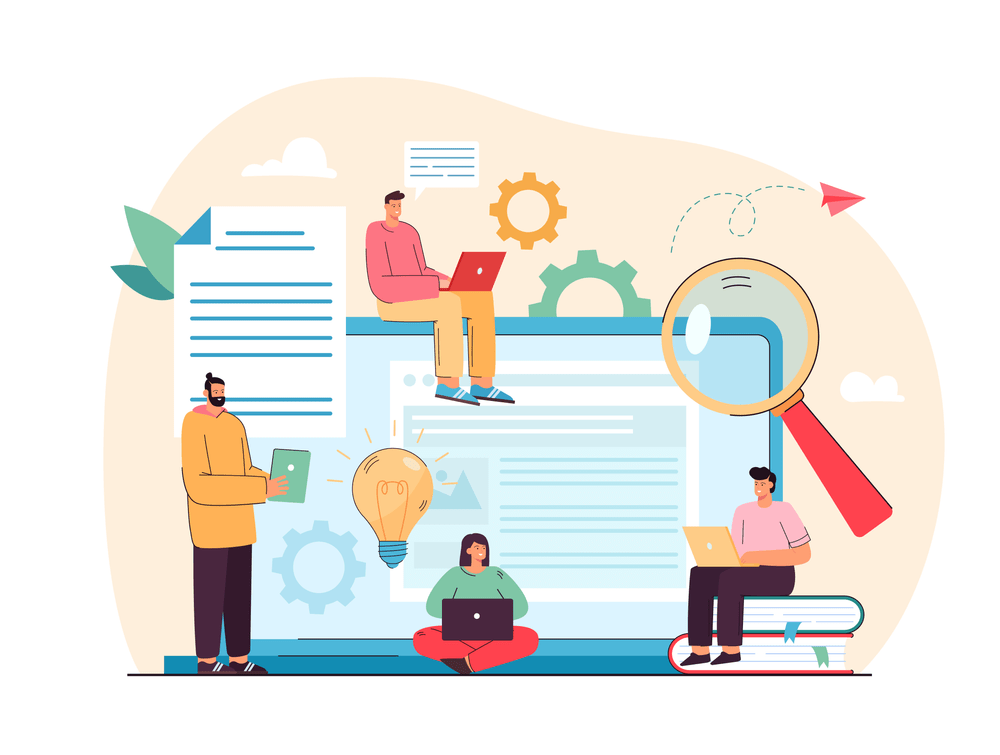 Below are some of the factors you need to keep in consideration before getting a website builder.
Media assets
You need to make sure that the website builder can accommodate all the media documents you are supposed to upload on the site. Also, check if the particular website builder supports the format in which the images and videos are uploaded.
You also need to keep in mind the number of images you will be uploading and most importantly, where you will be uploading them. Only make a purchase when you are sure if the product will support your needs.
The functionality of the site
It is always better to have a blueprint of what your website is supposed to do. You need to understand the specifics of your website before you get into the creative part of it. Some people want a blog website wherein the creation of such a site demands a different kind of website builder.
For the people who want to sell or advertise items on their website, the creative process is different and requires another type of builder to carry out the job. So, a lot of impetus lies in the functionality of the website before buying a certain product.
Plugins and Add-ons
Plugins and Add-ons are a vital part of website builders. They are used for a variety of essential tasks that are important to develop a website. It is very difficult for anyone to make do without using plugins.
Some plugin features are available in the website builder itself. But, the advanced ones require purchasing them. It depends upon one's need for features.
It is always better to have a plan before you get them. The research will help and also knowing about what you have set out to achieve. There are a lot of plugins out there that might be of no use to you. But, you still end up purchasing them and wasting money. So, it is always good to do some due-diligence before making the purchase.
Here are some of the features you might need:
Marketing tools ( google analytics, SEO)

Site Builder (to further customize your website)

For the user's purpose ( chat support, customer support)
Budget
There is no general thumb rule here that suggests that more money will get you the best website builder. Most of the website builders out there cost between $8 – $ 50 depending upon the features they provide.
If you are just starting out then one thing which you need to keep in mind is that right now your "need" is bigger than what you "want". Therefore it is better to get what you can afford and then build on that as time progresses and you start to get a better knack of things.
On the other hand, if you are a professional then chances are that you know better and don't need us telling you what you need. You made it!! Great JOB!!
In Conclusion
That's pretty much everything you need to understand about a website builder and the things that you need to consider before getting one. So, what are you waiting for?
Published by
Joseb Pipia
Experienced Digital Marketing Manager with a demonstrated history of working in the marketing and advertising industry. Skilled in Search Engine Optimization (SEO), Competitor Research, Customer Service, Sales, and Social Media. Strong marketing professional graduated from international black sea university. View all posts by Joseb Pipia