Have you ever sat at home and just looked around and came to the conclusion that your home's interiors need a makeover? Even for yourself… Maybe all your life you've had long hair but you're tired of looking the same and want a change in your appearance.

So what do you do? You go and get a haircut to transform your look. Well, that same theory and thought process applies to businesses as well, especially business websites.
For most entrepreneurs, their websites are like their babies and it can be hard to admit that their baby is ugly. But the truth of the matter is that despite it not being right to call your "baby" ugly, it indeed is, and it isn't performing well either… Those two things alone are telltale signs that your website needs to be updated and completely redesigned.
You always have the option of hiring a professional web designer, but this is your baby… You created your website from its birth and maintained it this long, why hire someone else to take over the design now?
A lot of the times, the reasons websites need updating and to be redesigned is because the owners of these sites start off with the wrong website builder in the first place.
If you're going to redesign your site, you need to steer clear of those free applications and really invest in your business. You want to go with the most powerful website builder there is, that way you won't have to go through this agony a few years down the road. 
Unfortunately, when building your business website, the website builder you choose is something you have to get right the first time, or else, you'll be reading articles like this and having to completely rebuild your site. But that's okay… the takeaway here is learning from your mistakes.
When your redesign is done right, your business will be able to see better conversion rates, an increase in visitor engagement, and an overall better ROI. But in order to see all of this, you have to be able to recognize the signs of when it's time to give your site a complete redesign.
Some of the signs have to do with the functionality of your website while the other signs have everything to do with the aesthetics of it. Nonetheless, the sooner you can fix these problems, the sooner your business can get back to business as usual but with greater results. Take a look at some of the telltale signs that let you know your site needs a complete makeover.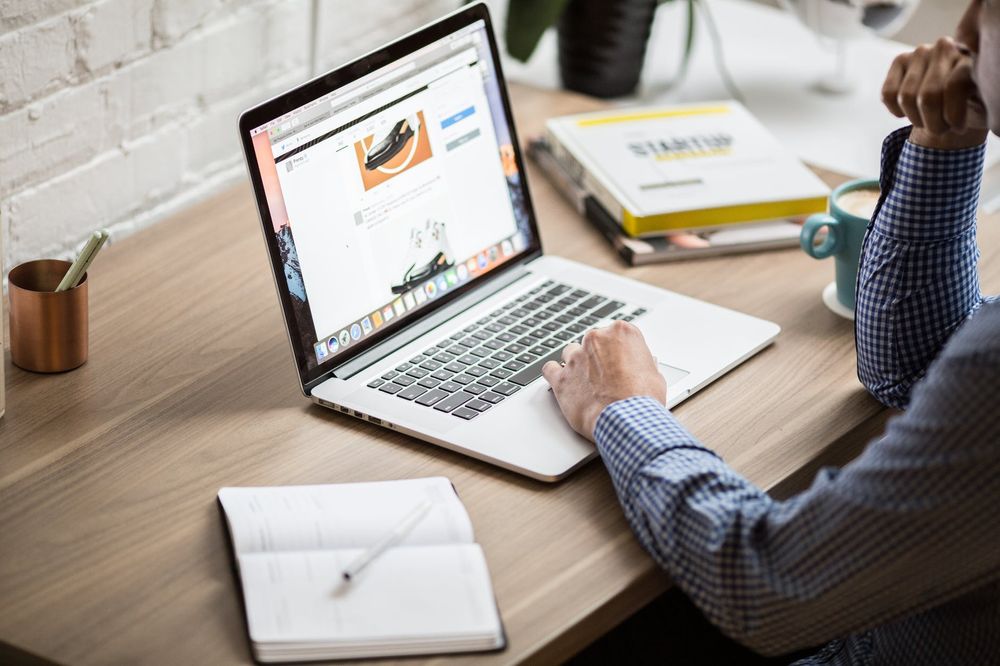 Biggest Signs Your Website Needs to Be Completely Redesigned:
1. Your Site Takes Longer Than 2-3 Seconds to Load
According to dotcom-tools.com, the load time for your website should be between two to five seconds but ideally, you want your site to load in two seconds but 1.3 seconds is the benchmark; anything longer than that can negatively impact your bounce rate. In fact, a poll revealed that desktop users had the expectation for a website to load within the two-second timeframe!
If that sounds unrealistic to you, it's not. There are lots of business sites that load in that benchmark timeframe. Your site not doing so just means you need to optimize it so that it can stay relevant and up-to-date. Gtmetrix.com is a great site to visit that will test your website to let you know how fast it loads.
2. There's No Fresh Content
When's the last time you put fresh content on your website? If you had to put your "thinking face" on, then it's been too long since you've done it. Keeping your website updated with fresh content is crucial to attracting and retaining visitors to your site.
Studies revealed that if you create at least 16 pages of fresh, new content every month, your website is three times more likely to gain a significant amount of traffic than a site that doesn't take the time to create any content per month. So ultimately, this particular aspect of your website is due to your own lackadaisical work ethic.
By creating new content, you're giving your website more visibility in search engines, which entices users to visit your site for relevant and useful information and niche-specific products. If you simply don't have the time to create content, hire freelancers to do it for you.
Just make sure you're very clear on your expectations and what you want visitors to consume and retain from your content so the writer will know how to write it to your approval.
3. Your Site Doesn't Match Your Brand
Everything from bad logo designs to font, every aspect about your website is a direct reflection of your company brand, and if your brand and website don't align, it can be very confusing to visitors of your website.
You may not realize it but your website's design impacts customer buying decisions. If a visitor enters your site and it looks "sketchy," how much longer do you think they're going to stay on your site to see if their device catches a virus? They're not going to stay long enough to find out!
If you have a clothing business but your website looks old and outdated, visitors will not only deem your site as being unsafe but it will also put it in their minds that your line of clothes is old and outdated as well.
4. Not Responsive on Mobile Devices
Smartphones are the devices most used by online shoppers; in fact, three in five internet users visit websites from mobile devices. So if your website isn't optimized to cater to these devices, you're doing your business a huge disservice… You can almost call this e-commerce suicide.
Updating your website to a more responsive design is going to make your site automatically adaptable to any device it's being viewed on.
Published by
decolore
Thanks for being a part of this beautiful blog. Hours spent to create this web space to our visitors as much useful as we can. We're living with a pace of life and build beneficial collections related to graphic and web design. Here we come up with premium and free collections like mockups, backgrounds, fonts, wordpress themes, branding, inspiration, tutorials and informative articles for professional designers and beginners. Go ahead and let's be a partners! View all posts by decolore