Hello visitors! Today we have prepared for you a beautiful masterpiece of modern shadow fonts for every web or graphic design. If you need something exclusive to impress your customers, these fonts are what you have been looking for. We've selected only the greatest, best quality shadow fonts to make your design shine.
All these cool shadow fonts is crafted by professional type designers and is a perfect choice for your design project. Keep a good mood and enjoy.

You may also like:
Berg (Free)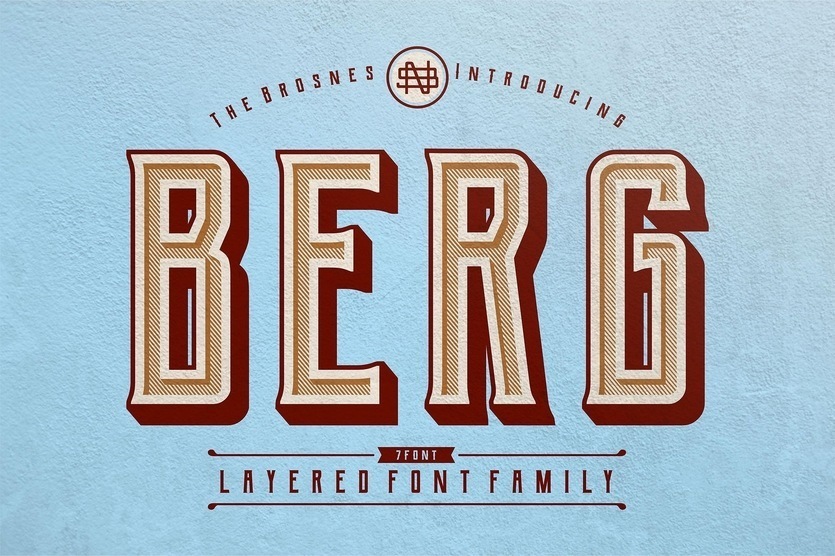 It is a huge free layered font family inspired by vintage sign painting, posters and labels. You can use this font for various purposes, such as branding, logos, sign, posters, label, letterhead and etc.
Shadow Stripes (Free)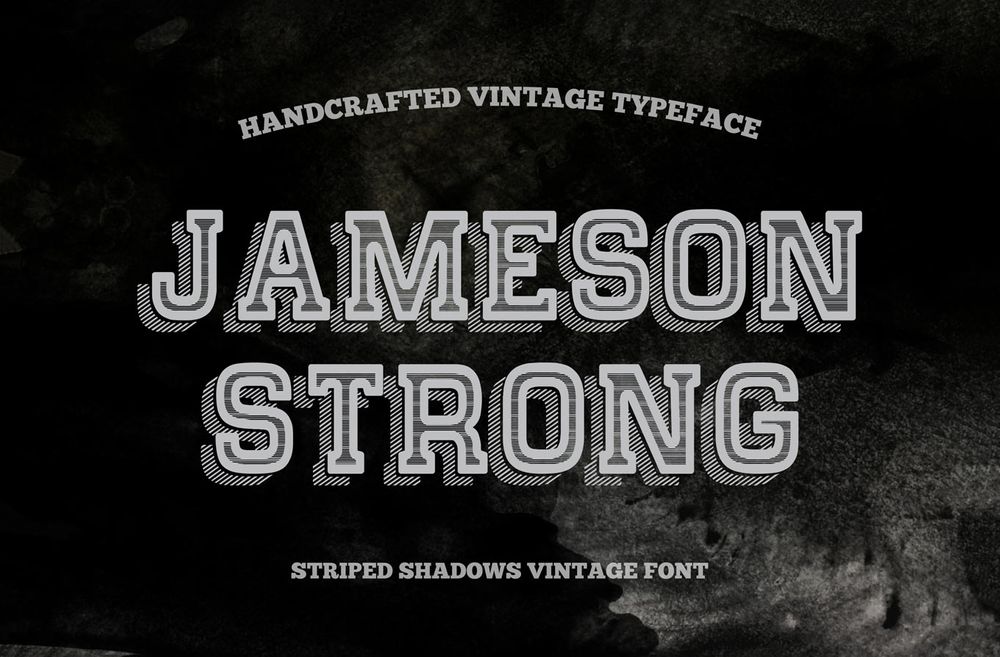 This font has a simple vintage design featuring a striped shadow lettering effect. It's perfect for headings, posters, titles, product packaging and etc.
Sevastian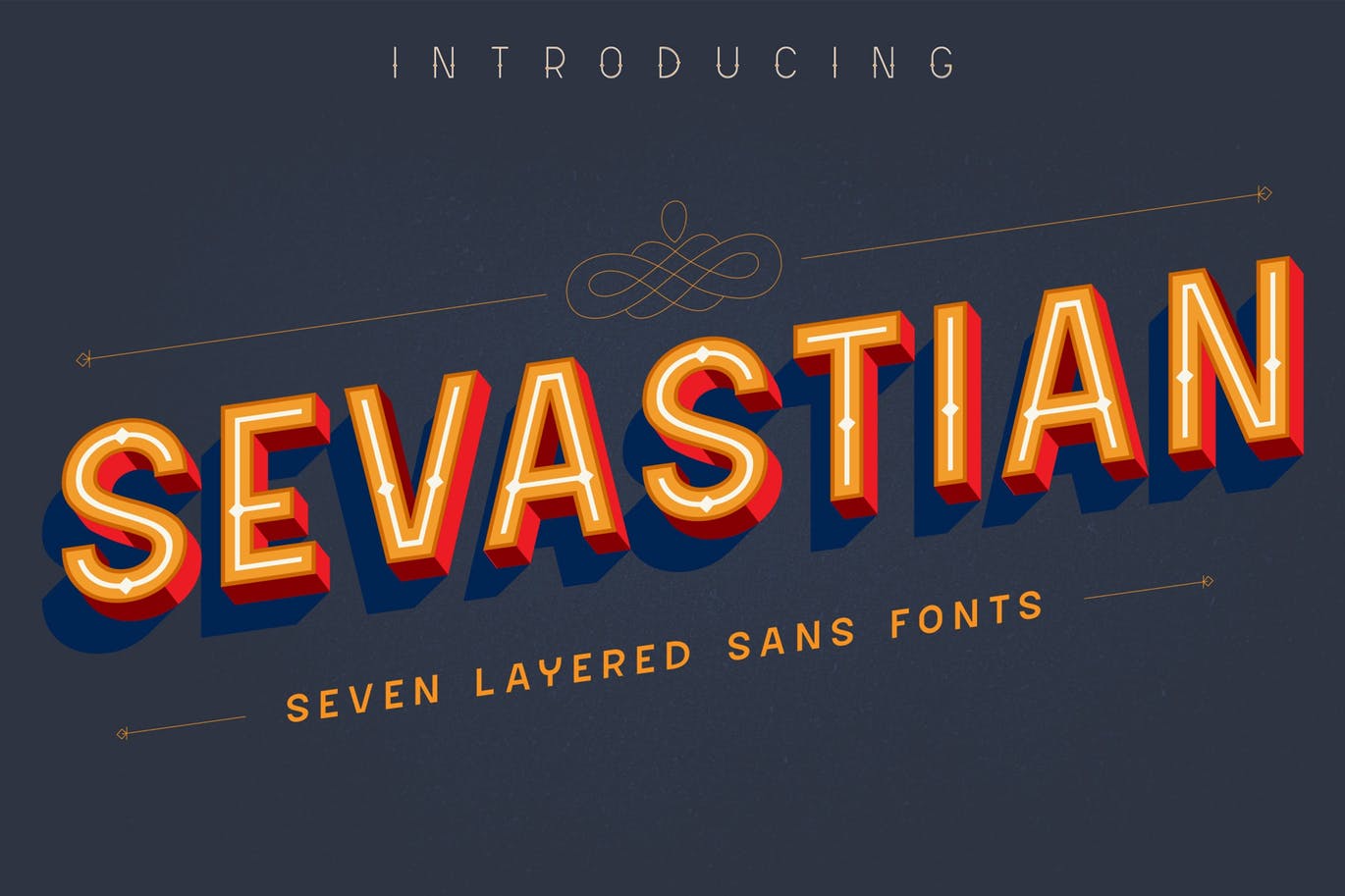 It is an amazing shadow font that is perfect for any kind of design such as covers, titles, logos, 3d lettering, posters, packaging and etc.
Shadow Beamer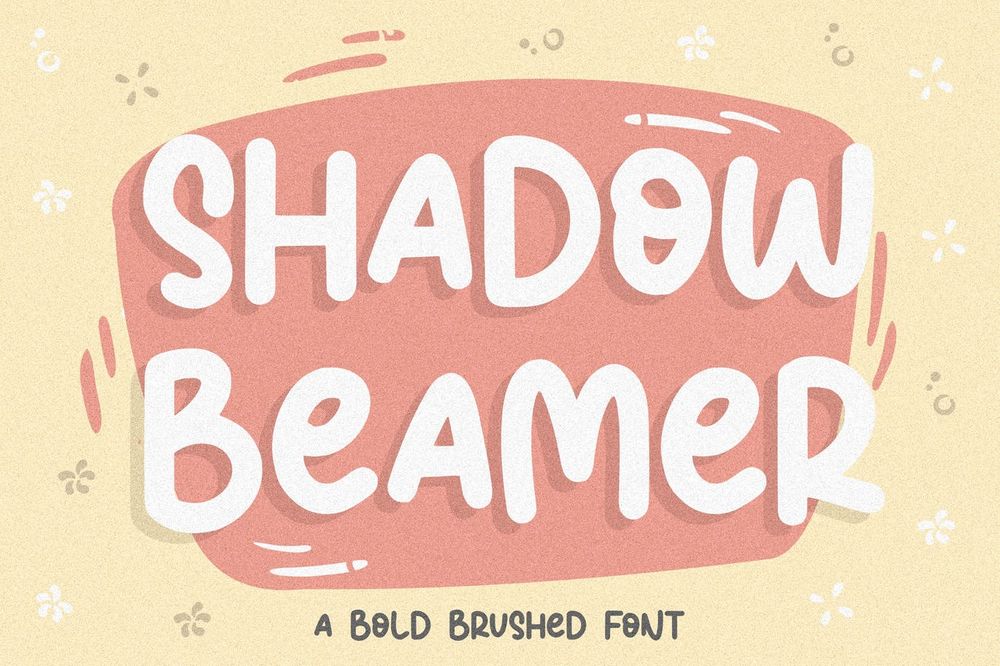 It is a bold brushed font so good for any design project which needs a good looking text with big and bold letters. Perfect for product packaging, branding projects, magazines, social media, wedding and etc.
Black Romance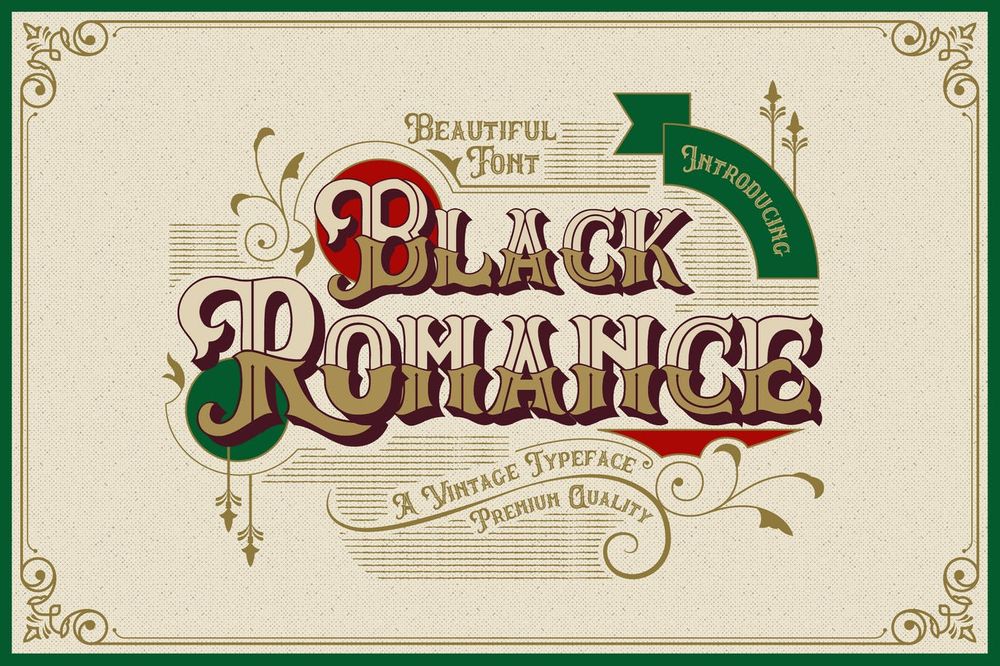 Are you looking for a bold vintage decorative font that has a blackletter feeling? This font is for you. Perfect for many vintage related occasion such as products, branding, invitations, banners, movie titles and etc.
Arkland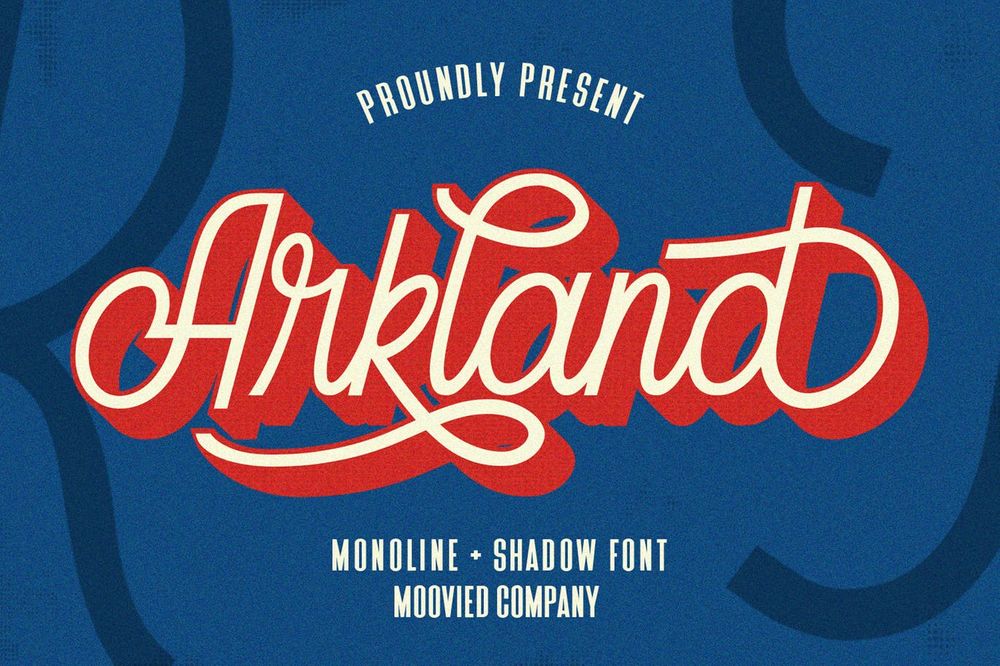 This script font comes with a retro, modern and vintage touch in it. It's great for your creative projects, create logos, magazines, invitation cards, packaging, badges, clothing designs, labels and etc.
Buzinga!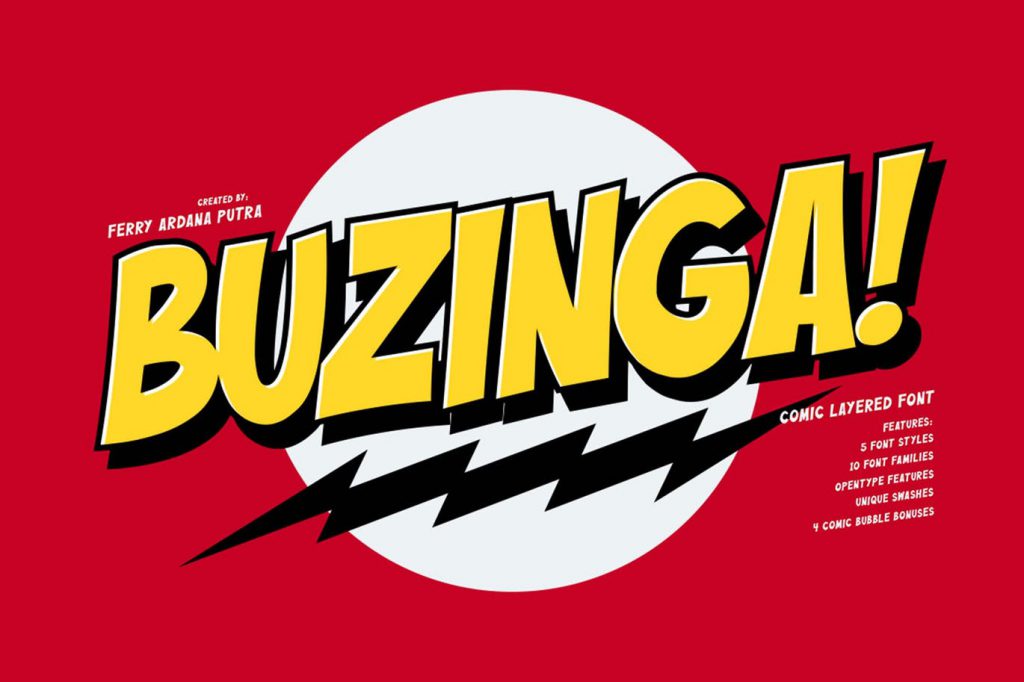 It is a fabulous new layered comic book style font. Perfect for adding a comical feel to your designs, whether it is comical quotes, labels, logotypes, posters and etc.
Howli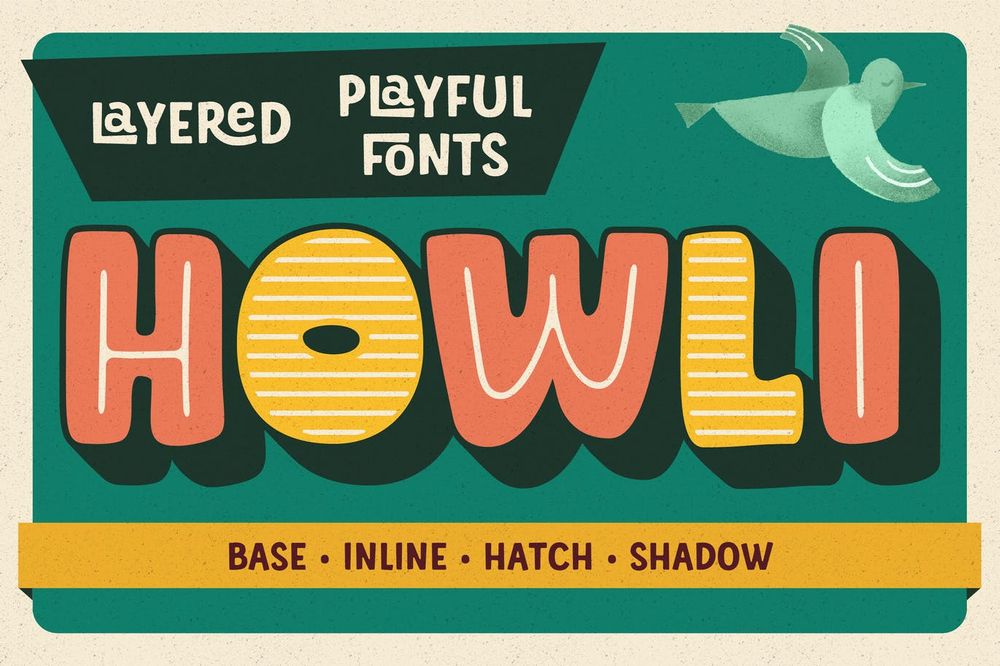 This font has 3 Layered fonts with base, shadow and inline or hatch. Ideal for comic books, covers, posters, greeting cards and etc.
Elcatraz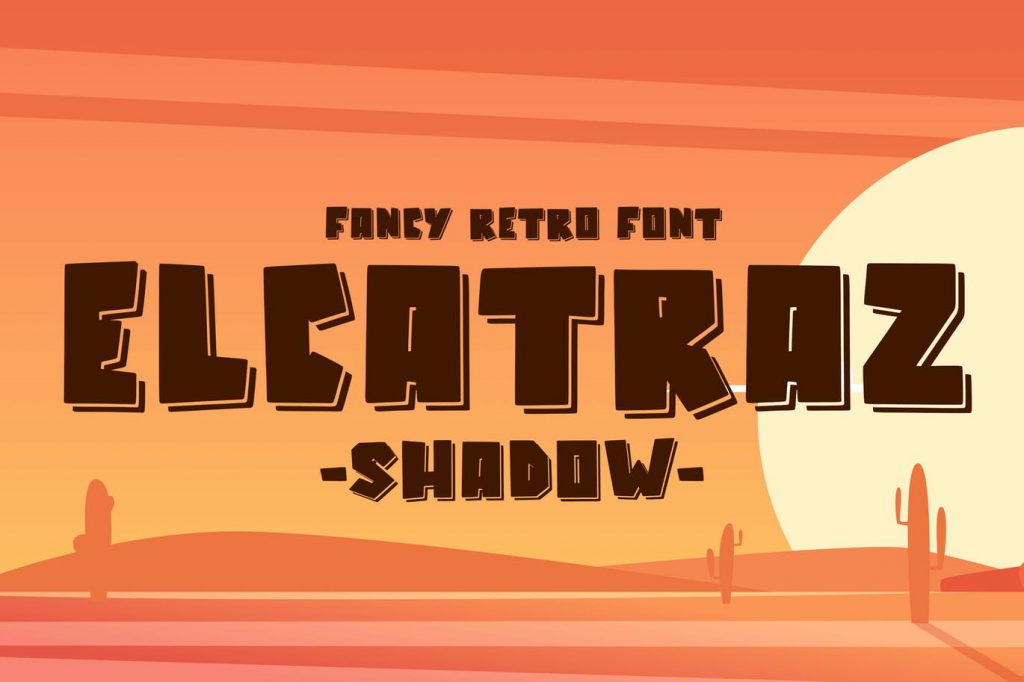 It is a display and fun sans font full of charm. Perfect for craft, product packaging, product designs, labels, branding projects, logos, vintage social media posts, advertisements, watermarks, invitations and etc.
Modster Script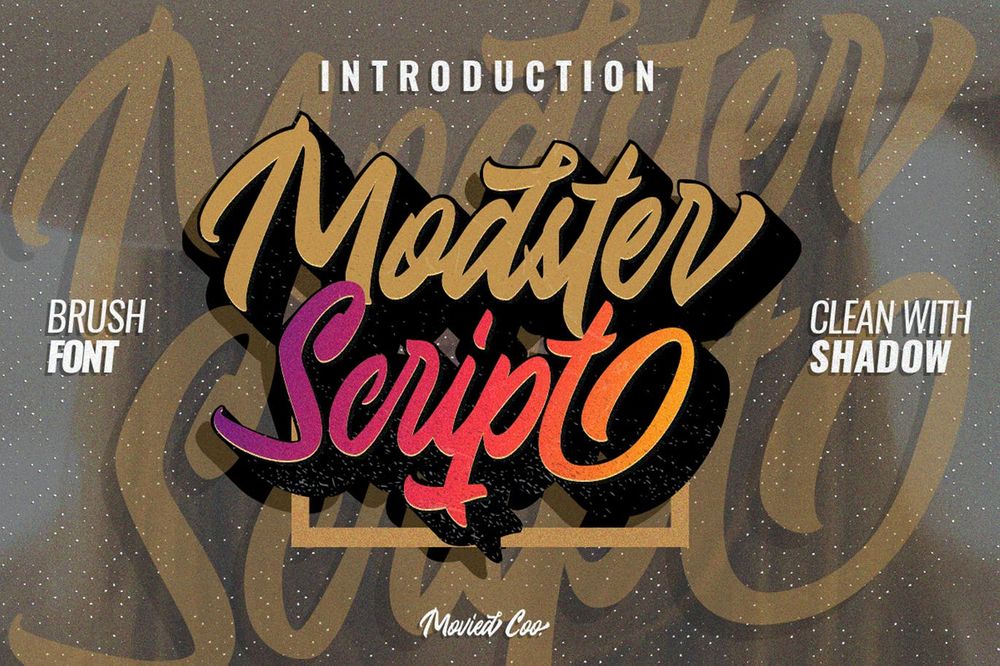 This font comes with a set of styles, alternatives, present and extra shadow. Ideal for branding, logos, handwritten quotes, product packaging, headers, posters, merchandise and etc.
Angry Shadow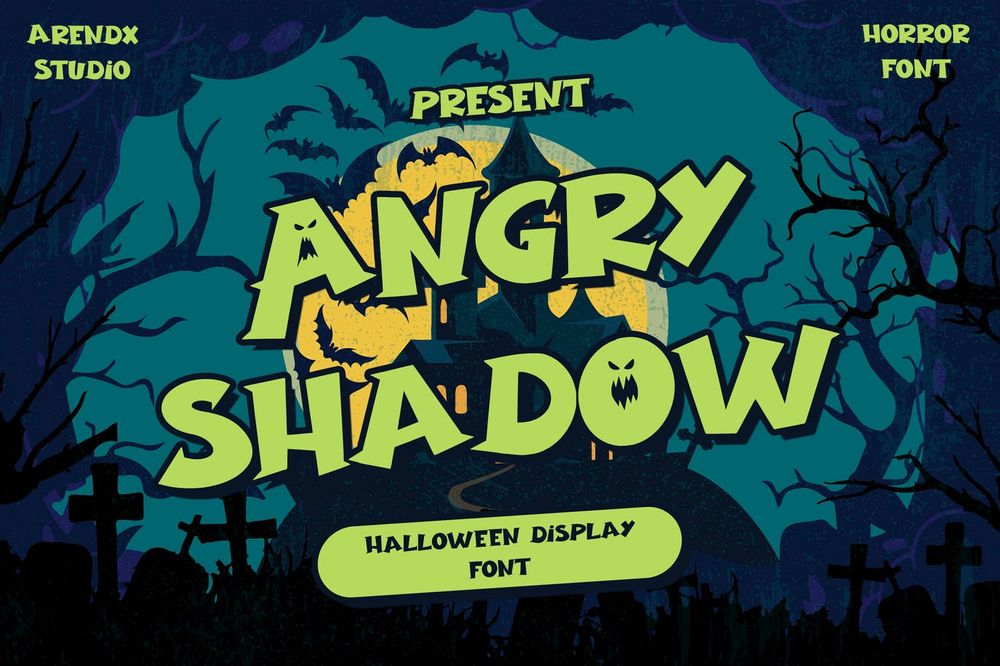 It is a display font that is inspired by gothic and horror style because its shape is very unique and is perfect for any project such as logotypes, posters, badges, book covers, t-shirt designs, packaging and etc.
Carter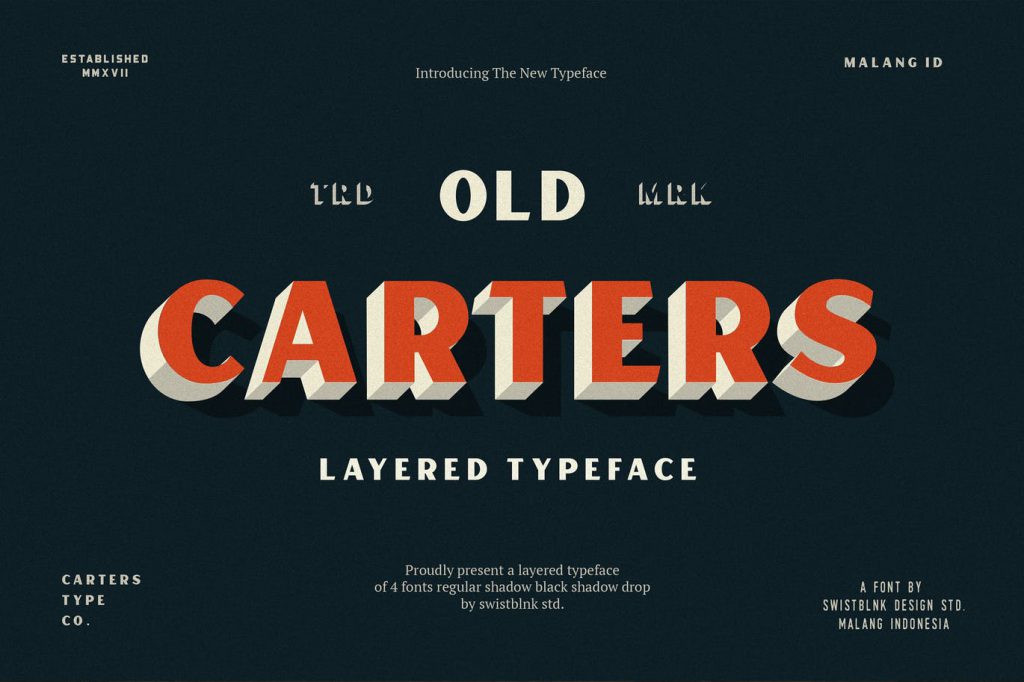 With this font you can easily make more retro feel for your next design project such as headlines, logotypes, signs, posters, letterhead, t-shirts and etc.
Bouchers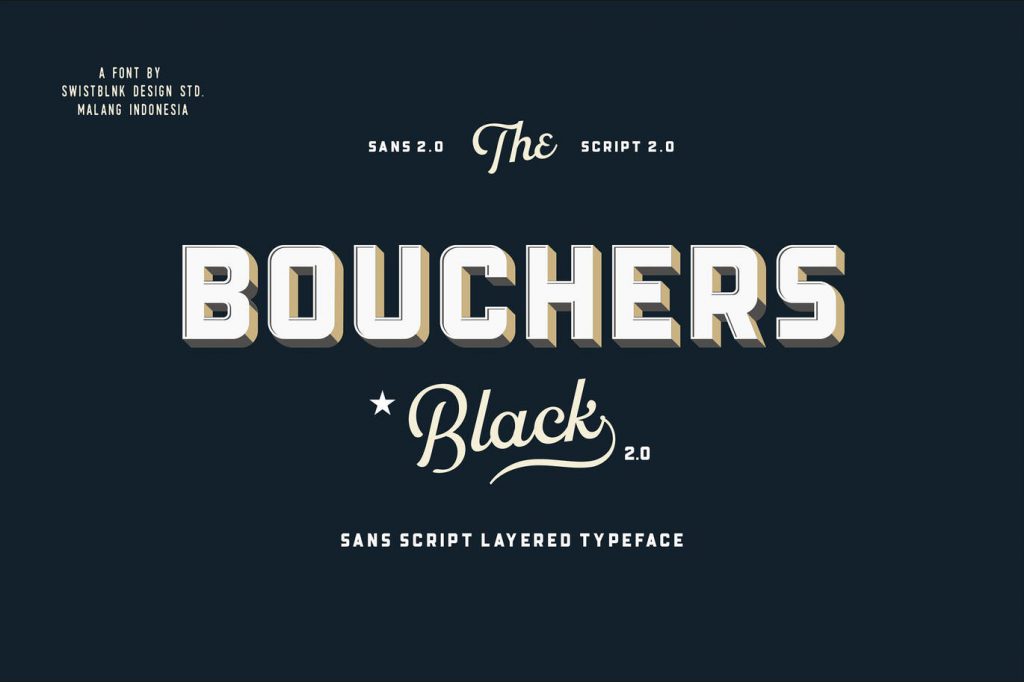 It is a retro layered font that looks like the typefaces you see on drink bottle labels. Perfect for badges, labels, covers, titles, posters and etc.
The Rupture
It is hand painted typeface designed to help you create the look of stunning custom hand-lettering. The best choice for quotes, posters, logos, print ads, digital ads, promotion products, video bumper and etc.
Juiceline (Free)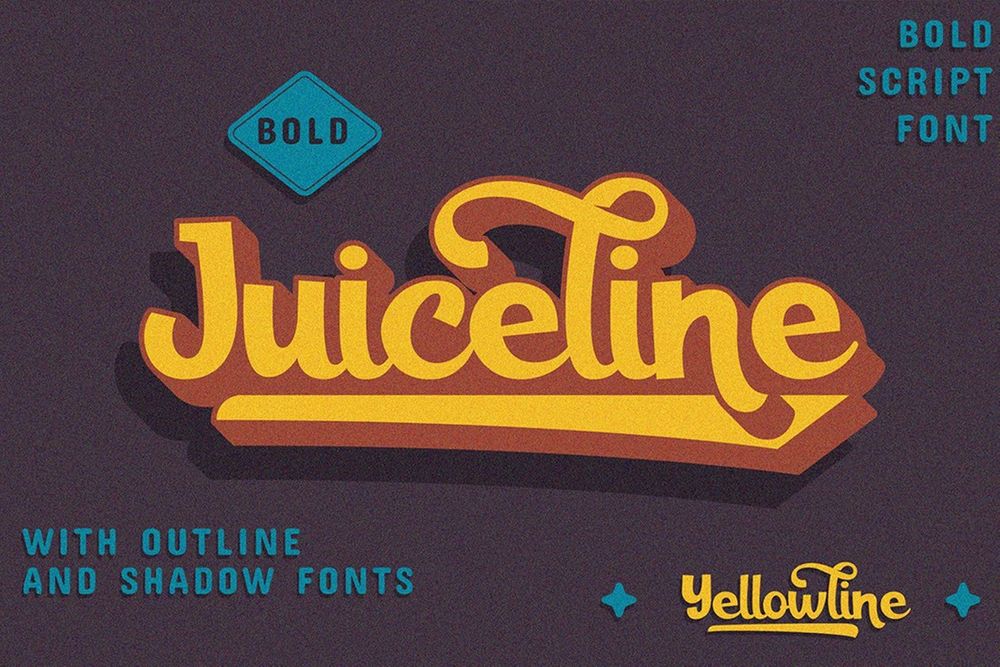 It is a bold script font with outline and shadow types. Perfectly going for labels, posters, covers, books, packaging and etc.
Hustle (Free)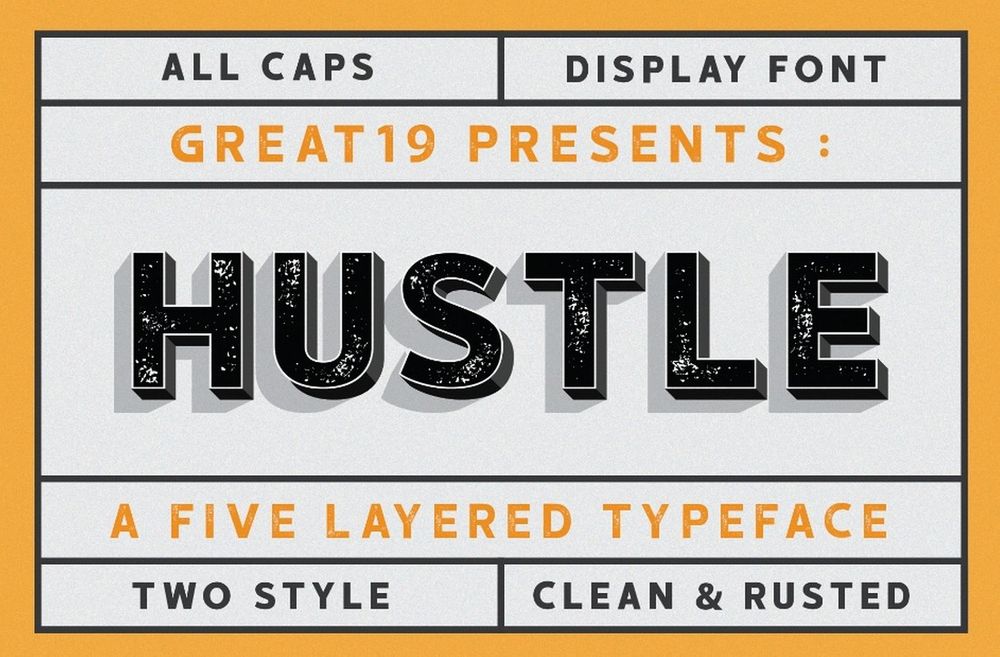 Free font you can use to create amazing designs such as product labels, business cards, posters, titles, covers and etc.
Alexandria Script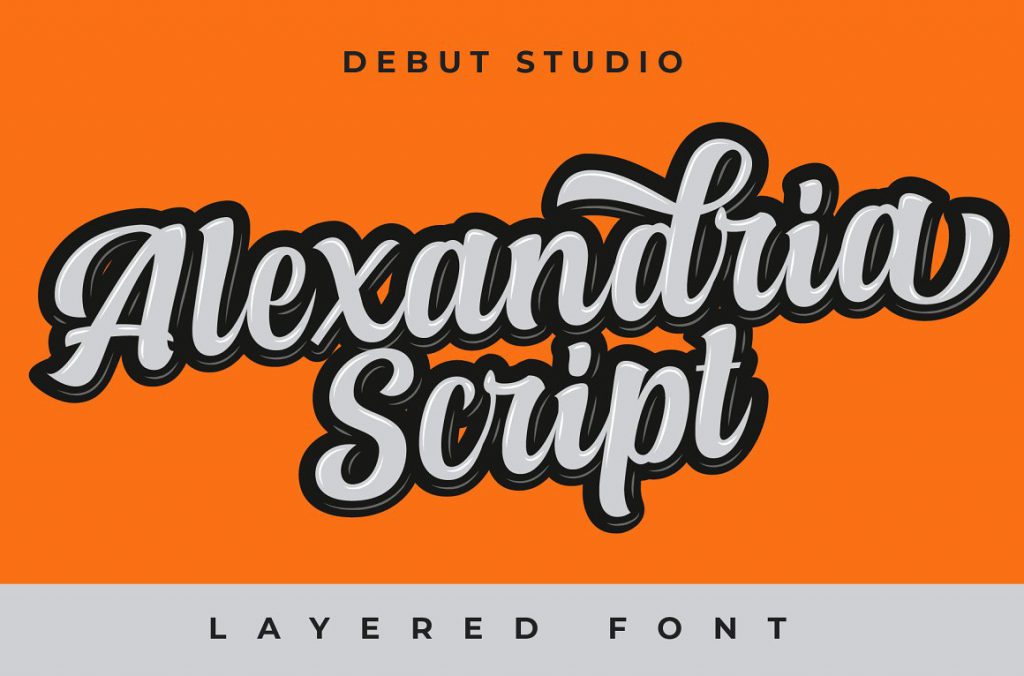 It is an beautiful shadow layered font with great style for any designer needs such as logo designs, t-shirts, branding and etc.
Airbag (Free)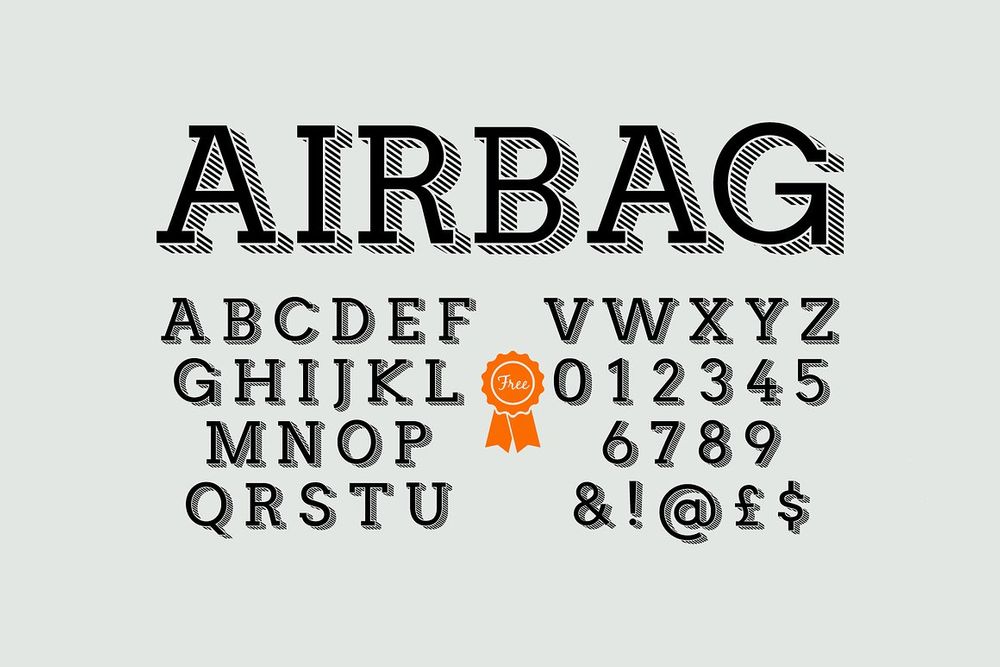 It is a trendy display typeface aimed at achieving a stylish, clean, slab look and feel. Perfect for titles, posters, book covers, music titles, brochures, packaging and etc.
Modern Outdoor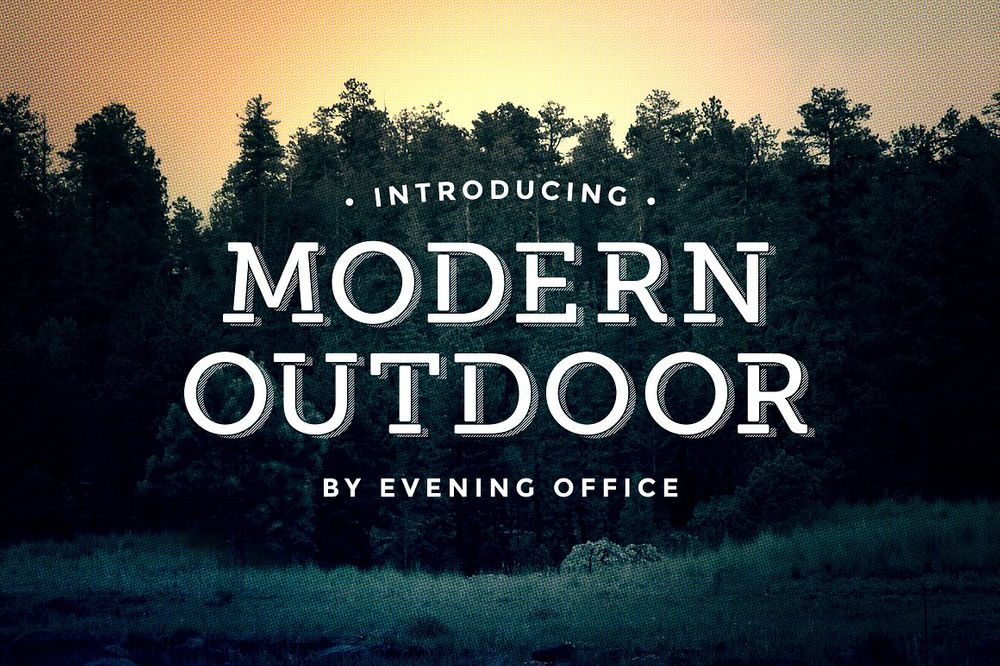 It is a magnificent uppercase letter striped shadow typeface for all your design needs. Best used for signages, posters, wall graphics, or any project that requires a large type.
Roshelyn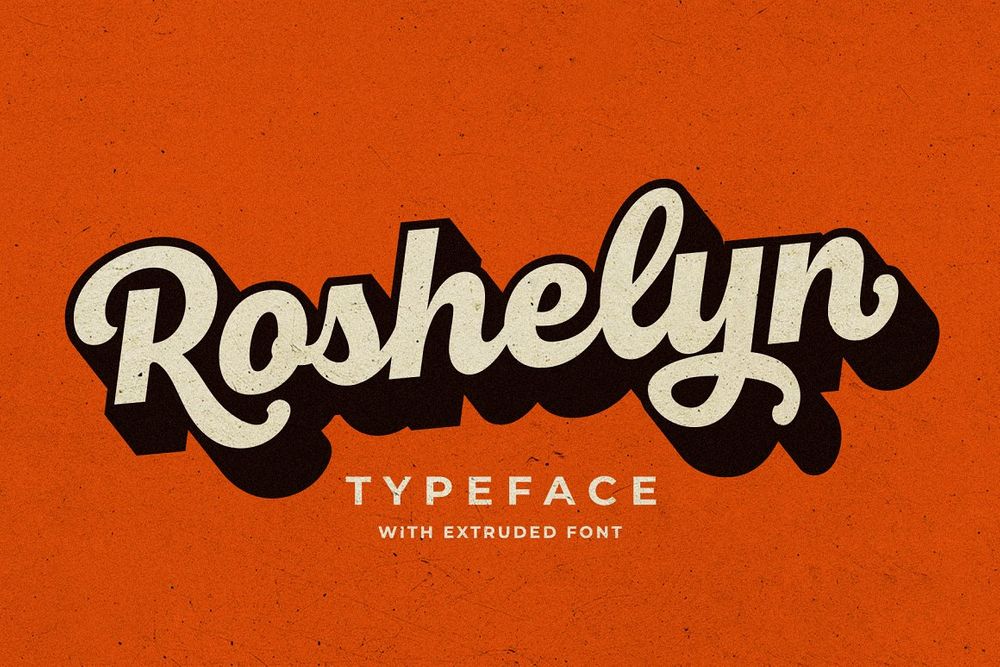 A new carefully crafted and nicely balanced curves on a script typefaces with personality. You can use it for logos, badges, insignias, packaging, headlines, posters, t-shirt/apparel, greeting cards and etc.
Black Spot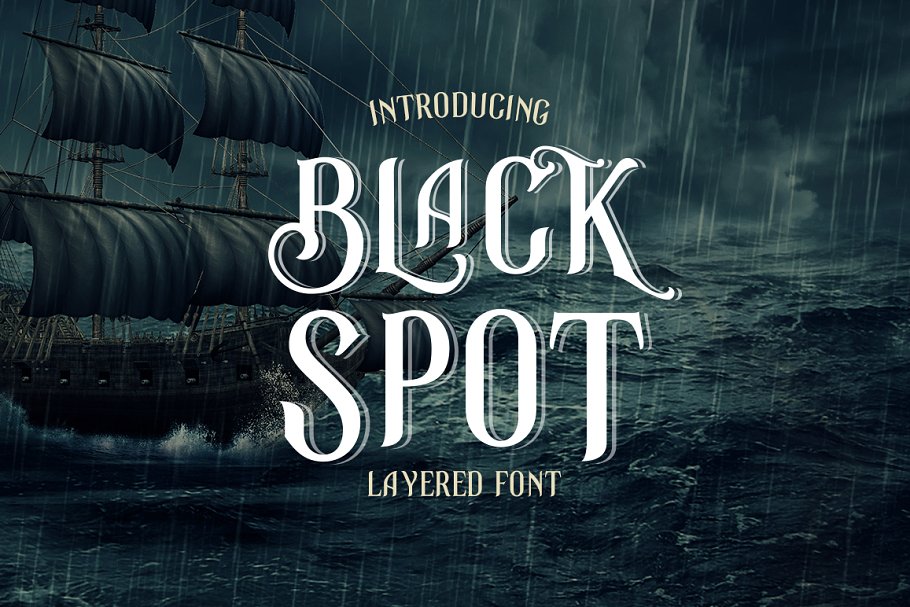 Elegant curvy font with vintage flair ready for your logos, beer and whiskey labels, lettering pieces and packaging designs.
Conseil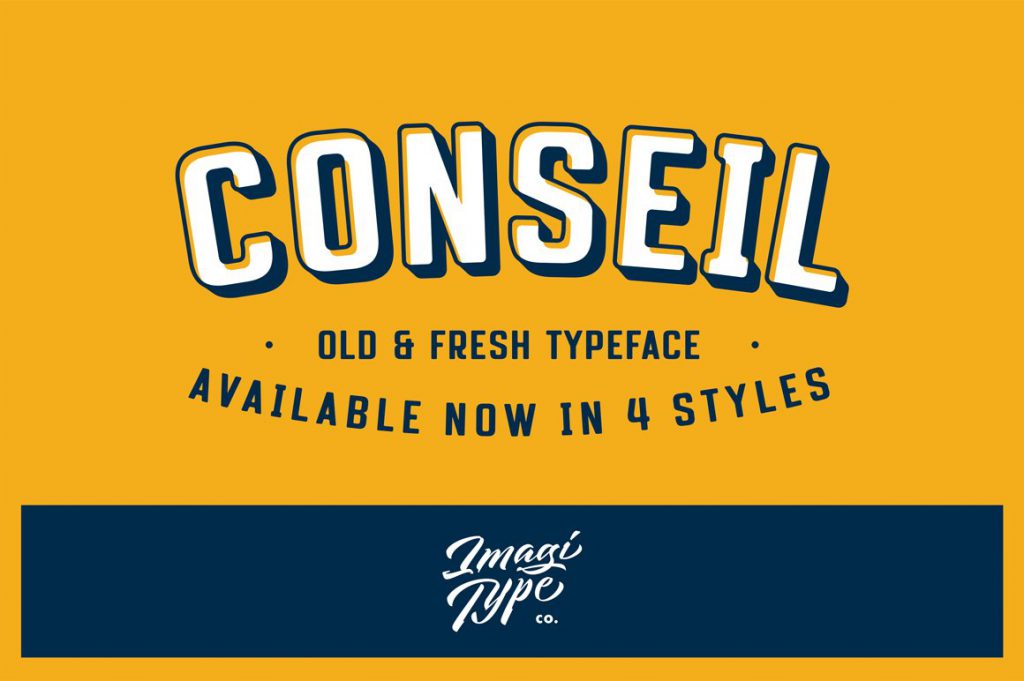 A font family comes in four styles, most preferred rough, shadow, outline and clean styles. Perfect for designing posters, affiches, logos, invitation cards, t-shirt and magazine prints, eye-pleasing typographic designs and etc.
Image credit: freepik.com