Potential Issues with Design Students Problem-Solving Essays
There has been a lot of change in the design business over the last 20 years, bringing with it a new set of obstacles, such as learning how to work effectively from home or developing a brand that stands out in an increasingly crowded marketplace.

The way students have been educated affects the way in which they in turn teach future generations. As a new crop of educators emerges with limited to no professional experience in the field, the quality of education provided is being evaluated only from a pedagogical rather than a professional context. Students' potential is being harmed by a toxic cocktail made from rising tuition costs, declining employment prospects in a weakening economy, and record levels of student debt.
5 Key Problems Faces by Design Students
Design is all about figuring out how to make things better. Every day, graphic designers face obstacles in the form of projects, clients, the industry, and even the designer themselves. Following are five of the most significant obstacles that every designer must overcome on a regular basis, along with advice on how to do it.
1. Being Unique
It's crucial to keep your own vision alive while still keeping tabs on what's popular in the design world and drawing inspiration from people you look up to. Research problem solution example and inspiration play significant roles in problem solution essays and provide a foundation upon which to build when beginning a new endeavor. However, no matter the field, plagiarising is never acceptable in examples of problem and solutions.
In our line of work, we're encouraged to explore our individual creativity and develop our own distinctive design aesthetic, whether that manifests itself in a signature approach to a particular sort of project or in an unusually strong aptitude for particular design software or methodology. It's essential to be aware of current design trends, but you should also put your personal stamp on things. That's what separates a good designer from a great one.
2. Meeting Strict Deadlines
Under intense time constraints, some people thrive while others falter. Working quickly is something that you learn to do as a designer for a number of reasons. One, your speed will increase organically as you get more proficient with the applications and use them on a regular basis.
As a freelancer, the quicker you can complete tasks, the more projects you can take on, and the more money and connections you can make. In addition, meeting tight deadlines is a trait that will continue to get you praise from clients and requests for more work.
Rapid production, however, should not come at the expense of quality. No matter how close the deadline is, you should still give your best effort.
3. Harmonization of Designer's Vision with Client Requirements
Designers have a tendency to favor the things they've designed and develop a distinct design. Working with a client requires striking a balance between expressing your own unique style and meeting the customer's specific needs. An excellent designer is one who can work well with others. Demonstrating that you can create what the customer envisions is crucial, but so is demonstrating that you can bring something new to the table.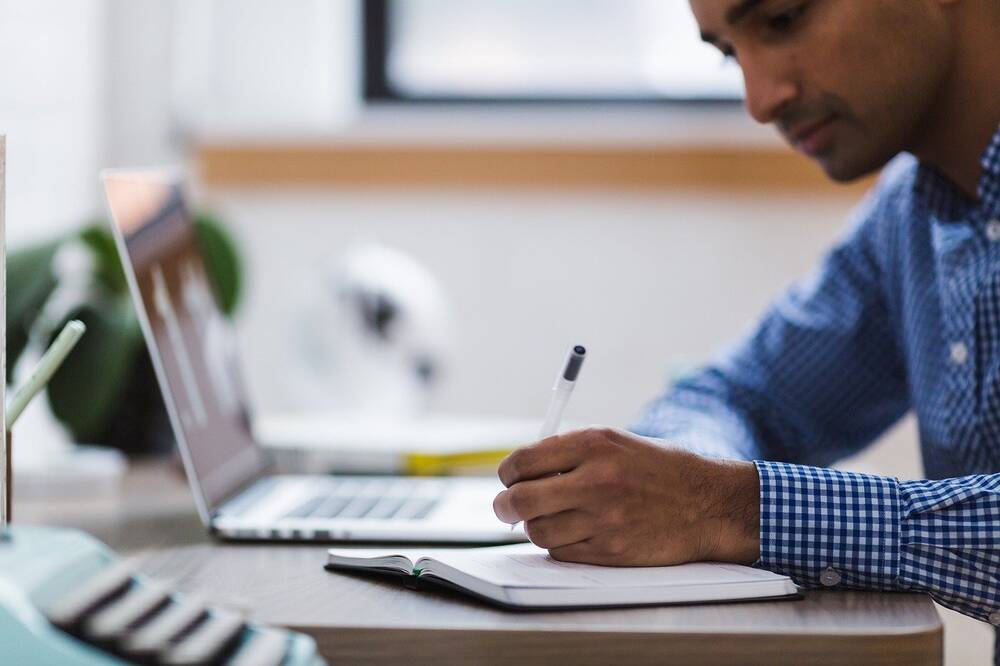 4. Balance of Design & Function
Designers are artists who want to make new things that people want to look at, but they also need to be able to make things that people actually want to use. So that your design is both in-depth and practical, consider the following:
Color
A project's colors should reflect its intended mood and purpose. When planning your next project, keep the following in mind in terms of color:
Color in a cultural context
Typography
Make sure you're using the appropriate typeface in your work. Like with color, a particular typeface may set the tone and make an impression. Here is a quick checklist of typographic considerations for your next endeavour:
Strokes underline, drop shadows, and other effects
Informational / Stylistic Elements
Consider the task at hand; you'll likely need an element to set up your project's layout in a way that's comprehensible to an outsider. When working on your next project, keep in mind the following:
Text inside of shapes (squares, circles, arrows)
These components can aid designers in finding a solution to the "form follows function" conundrum.
5. Gaining Skills Constantly
Our design processes are dynamic, adapting to new technologies and aesthetic preferences. We always have access to the most recent version of our software and are often notified of any upgrades that may be necessary. One of the biggest obstacles designers confront is continuing their education, sometimes in the form of self-study. You'll have better success as a designer if you keep up with the latest industry developments, software, and techniques. In the design world, your options expand in proportion to your breadth of knowledge.
But that doesn't mean you should aim for mediocrity in everything. One surefire way to set oneself apart is to develop a particular skill or expertise. Try not to focus too narrowly on a single design element.
What are Problem-Solution Essays?
A problem-solution essay analyses a given circumstance and proposes a workable solution. Their structure, in particular, is comparable to that of cause-and-effect essays. There is another sort of essay, of which problem-solution essays are a subtype, that consists of the four parts listed below:
Situation
Problem
Solution
Evaluation
It is common for people to use problem-solution essays to try and persuade others of their point of view. Writing such essays requires describing a problem, making the reader care about that problem, proposing a solution, and being ready to demolish any objections that might be raised against that answer.
Problem-Solving Essay Writing Issues
Every once in a while, even the most prolific authors become stuck. Students who need to finish academic writing projects are not immune to writer's block. However, this is just one of many potential challenges they may face while writing the problem-solving essay. The struggle to finish writing assignments is complicated for many students by a wide variety of other factors.
Here are the four most frequent issues that students face when starting or finishing a problem-solving essay:
Insufficient Knowledge
Many students will struggle with writing an essay on a school-assigned topic. The primary cause of this is their lack of background information.
This challenge can be created by the student failing to take notes in class or not attending lessons at all. The person could not even fully grasp the subject matter. As a result, everyone's expertise across the board will suffer.
Lack of Writing Skills
Some students may feel comfortable in front of a blank page and have enough material for their papers, but if they struggle with the language, they won't be able to turn in a strong essay.
A poorly written document is the result of careless word choice, deceptive wording, and the improper placement of words, phrases, and punctuation. To make an even greater impression on their instructor, some students may even resort to the use of technical terms and jargon. And, naturally, such a strategy frequently backfires.
Plagiarism
Unfortunately, many students resort to plagiarising in order to hand in their work. If they're in a pinch and need to finish their essay quickly, this is their last resort.
Nowadays, all papers are checked for plagiarised material by the teacher. Students who submit essays with obvious instances of plagiarism will face serious consequences.
Getting Stuck
Finally, the class is assigned a subject that has been thoroughly covered elsewhere. This can prevent the student from moving further with their paper. They believe there is nothing new to learn and that they have no say in the matter.
That makes it extremely unlikely that they will ever begin their paper, let alone complete it.
Final Words
In recent years, the availability of graphic designers has increased. More and more imaginative people are entering the design field. It is our responsibility as designers to think beyond the box when faced with a problem. Major obstacles designers confront on a daily basis include working with strict deadlines, balancing design and function, accommodating personal taste with customer preferences, being current and original, and continuously expanding their skill set.
Designers who want to succeed must be prepared to take on these kinds of issues head-on. Just because this field is fast-paced and competitive doesn't mean that you can't find success by focusing on design quality and going the extra mile for your customers.
Published by
decolore
Thanks for being a part of this beautiful blog. Hours spent to create this web space to our visitors as much useful as we can. We're living with a pace of life and build beneficial collections related to graphic and web design. Here we come up with premium and free collections like mockups, backgrounds, fonts, wordpress themes, branding, inspiration, tutorials and informative articles for professional designers and beginners. Go ahead and let's be a partners! View all posts by decolore