Material design is introduced by google on august 2014 and is getting popular. Material design is a matter of simplicity and reality. It uses surfaces, shadows, transitions etc… All the terms in material design are familiar to you as well so it is easy to understand.
In this post, I'm planning to collect and list here the latest and best Google Material Design related freebies including web/app templates, themes, HTML/CSS frameworks, GUI kits, icons, tools, scripts and fonts for your next design project or for inspiration.
Template.net features over 100,000 professionally designed, easily editable templates to help you get more done in less time. Why start from scratch when you can save time by using our vast collection of beautifully designed, instantly downloadable, professionally created, ready-made templates that are readily editable, shareable, and printable? Browse, search, save and download our simple templates.

You may also like:
350 Free Material Icons
File Type: AI, EPS, SVG, PDF, Sketch, Iconjar

Flat UI Kit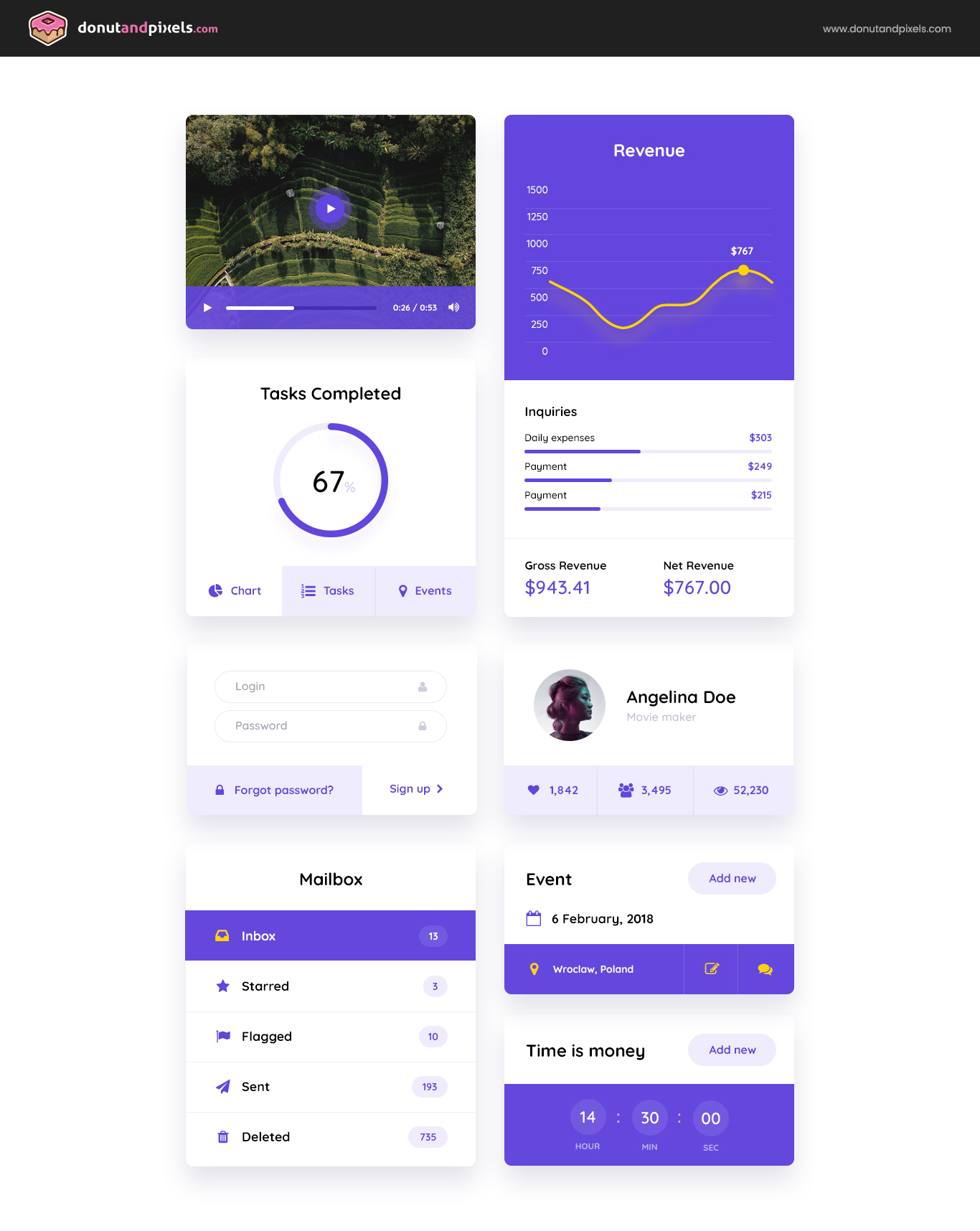 5 Free Material Design Backgrounds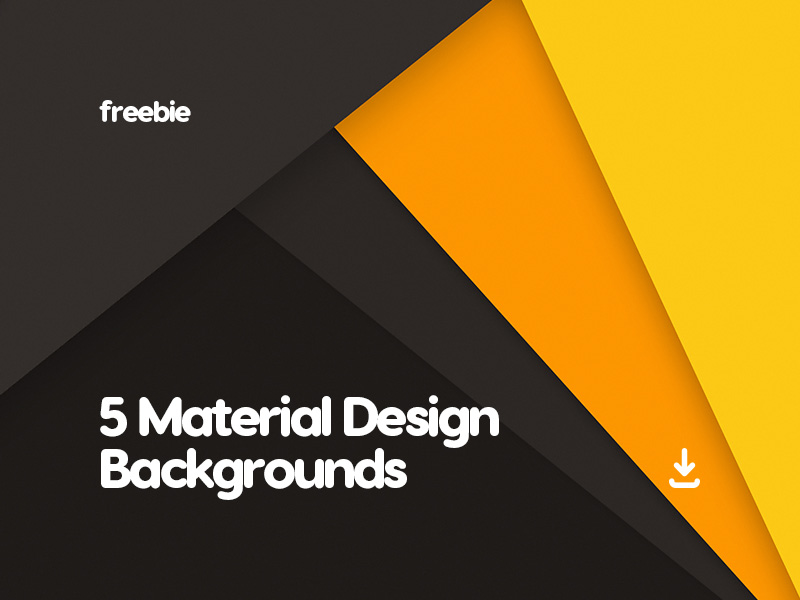 Material Alphabets
Material Design Kit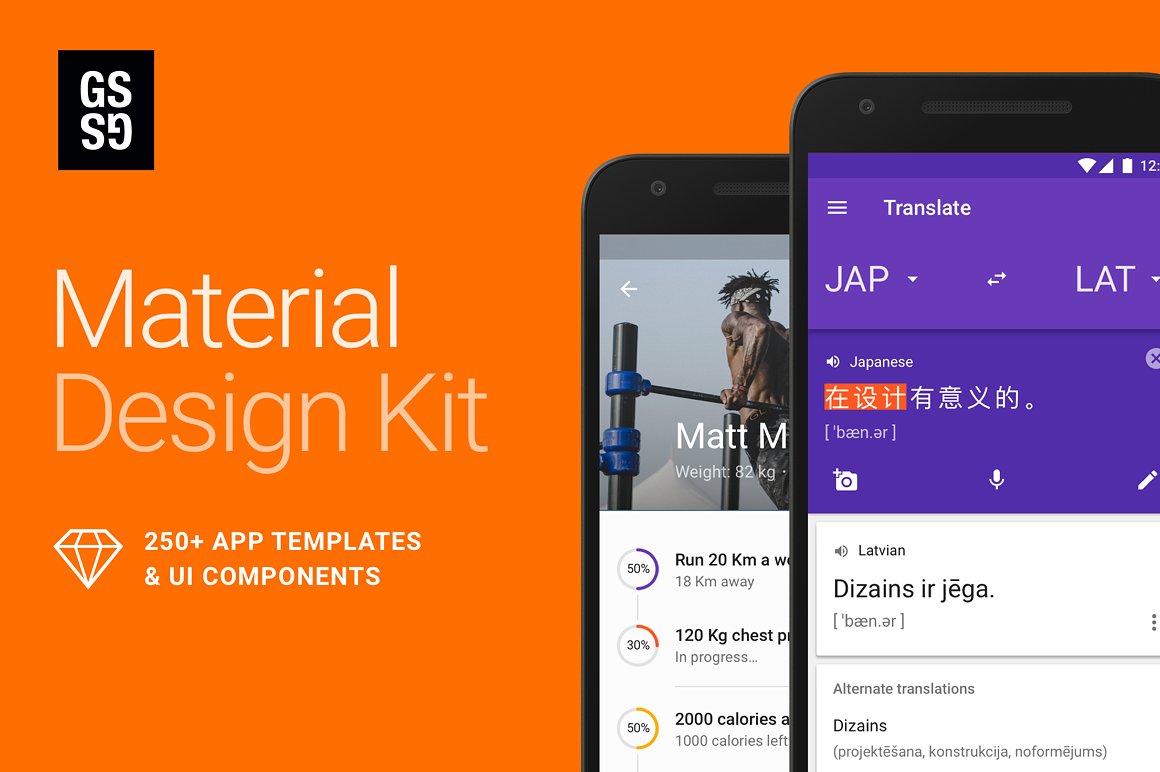 Material Design Kit is the ultimate library of UI elements, app templates, and style guides combined into high-quality source files for Sketch. Everything you need for a faster workflow and better results when design for Android.
This kit is based on the principles and styles described by Google in Material Design Guidelines. All of the components, layouts, and typography combinations are made according to specifications.
17 Free Set of Material Design Sationary Layouts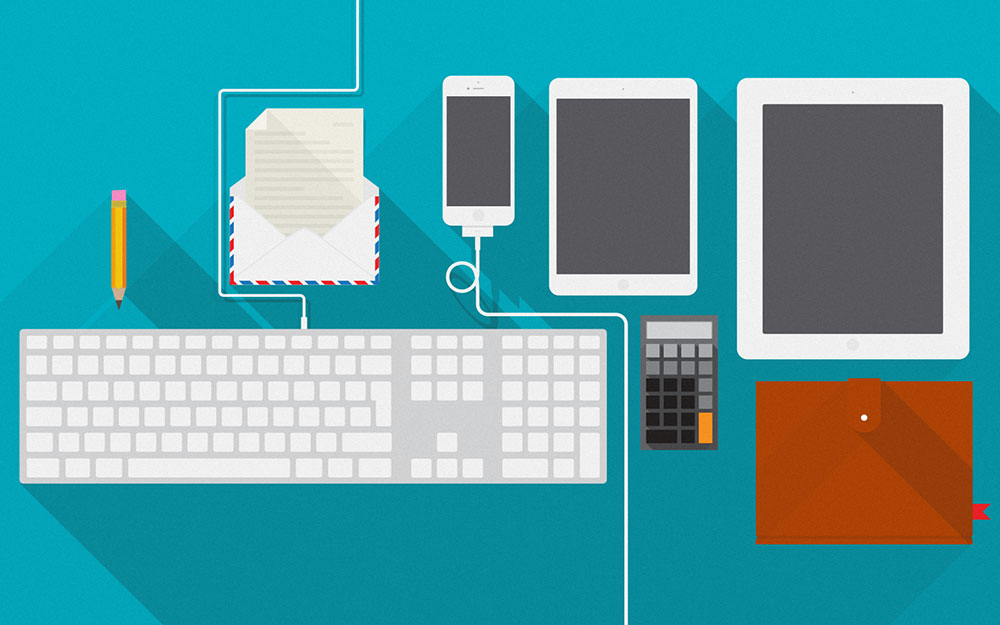 An amazing Set of 3 Material Design Stationary Layouts in high resolution perfect for adding some style to your web or print projects!! The file contains the PSD, AI and PNG files so its super easy to change and customise it!
Pacificonis – Material Admin Theme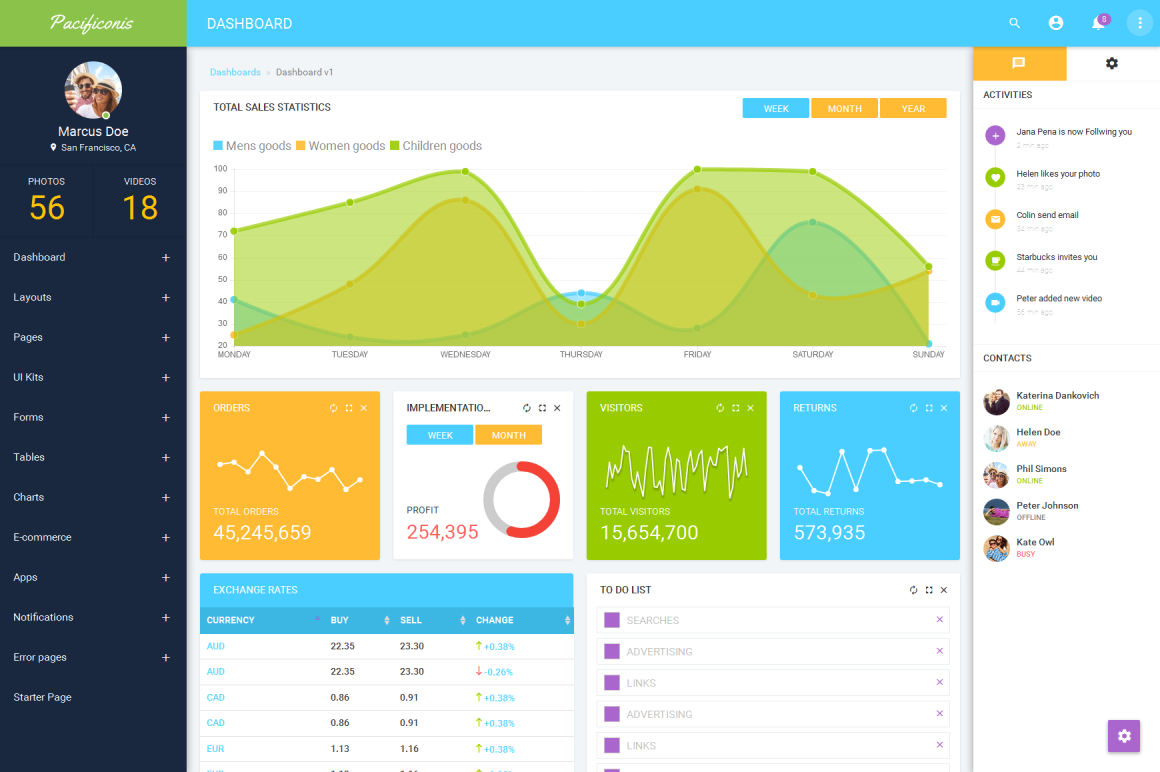 Pacificonis is a premium admin dashboard template based on Bootstrap. There are a huge of powerful components build with SASS CSS which makes it easy to modify. It has a huge collection of reusable UI components and integrated with latest jQuery plugins. It can be easily integrated into your projects, allowing you to create solutions for your future designs quickly.
Material Design Flat Icons (Ai, EPS, PSD)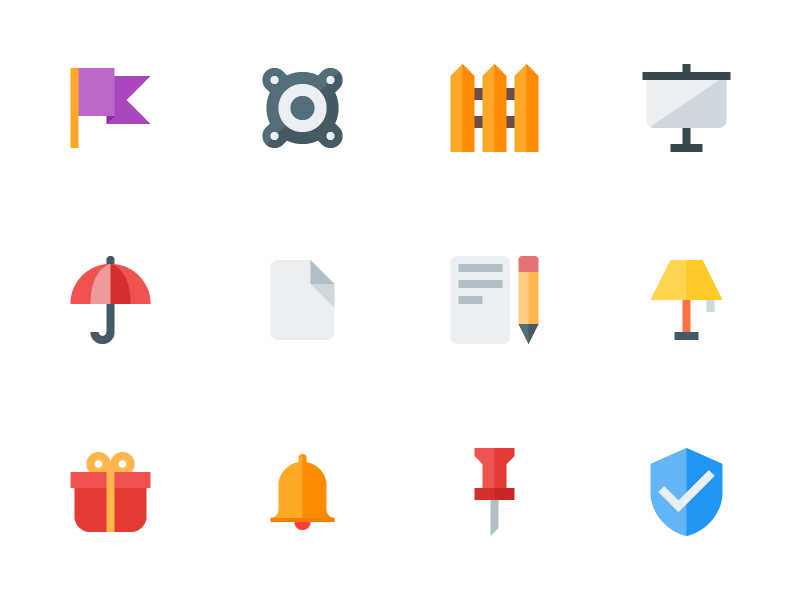 Material Design Avatars (PSD, PNG)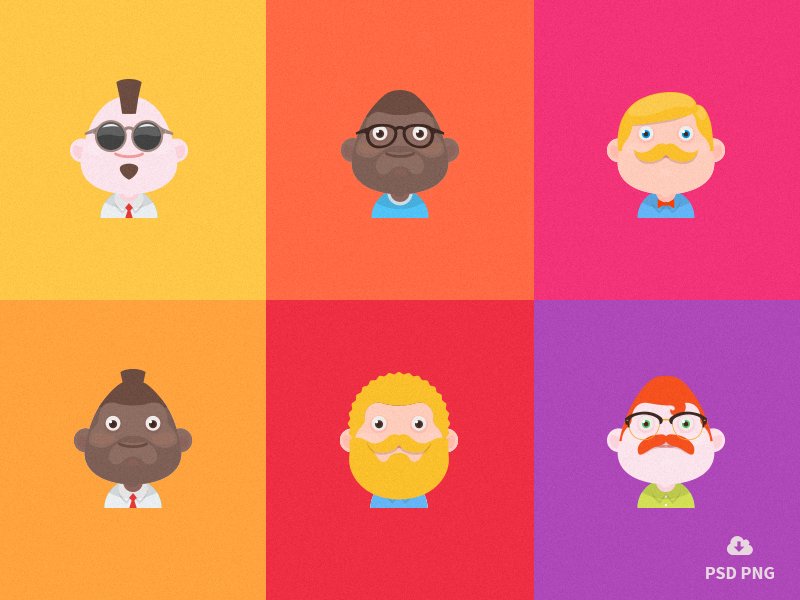 Free Mobile UI Kit for Music Apps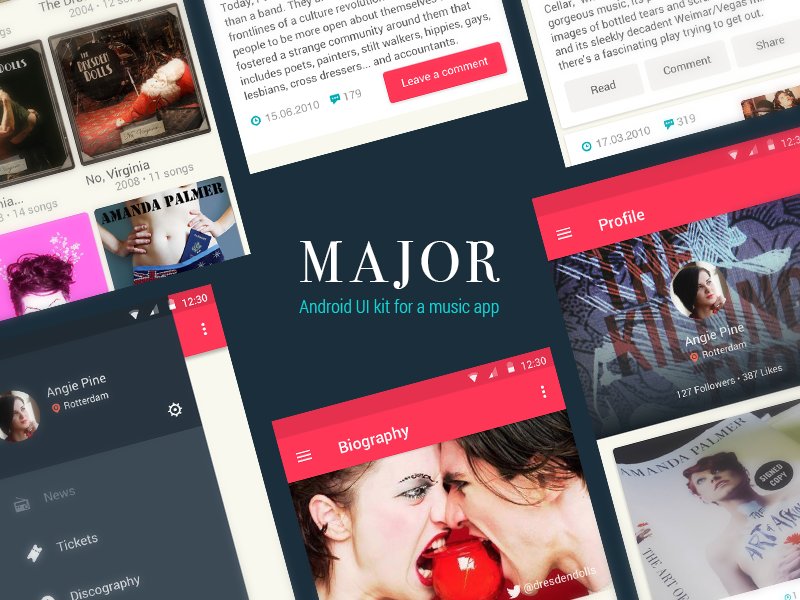 Material Design Icons Patterns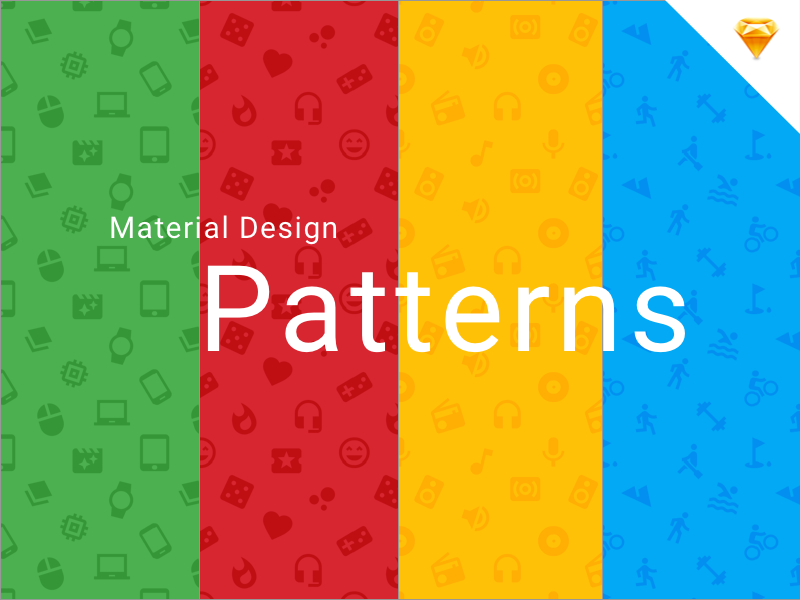 Fashionista Material Design UI Kit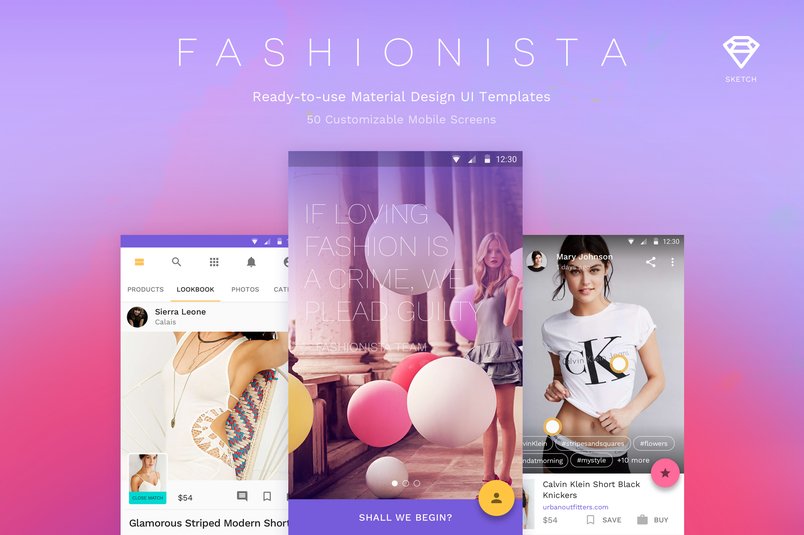 Merope – Material Design HTML 5 Template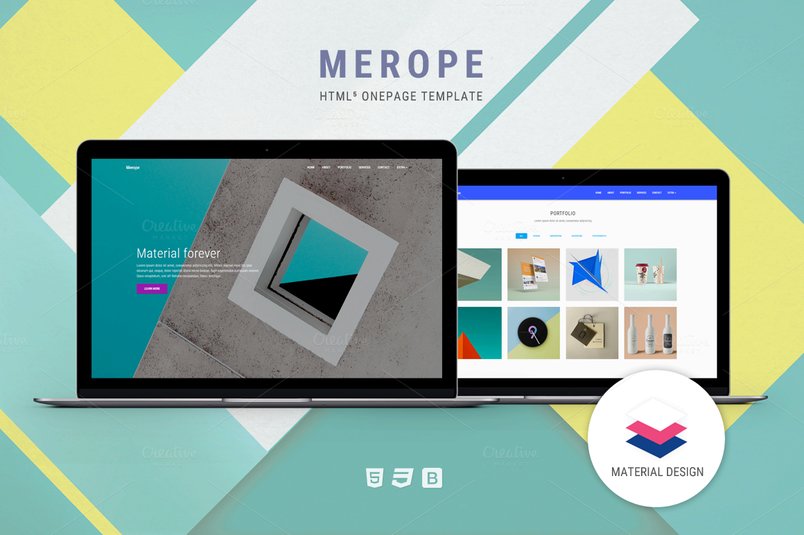 Infographic Material Design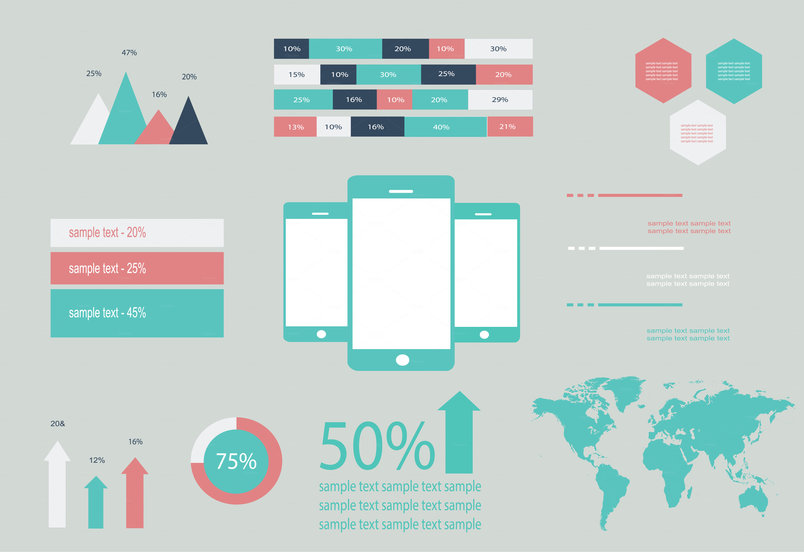 10 Material Design Backgrounds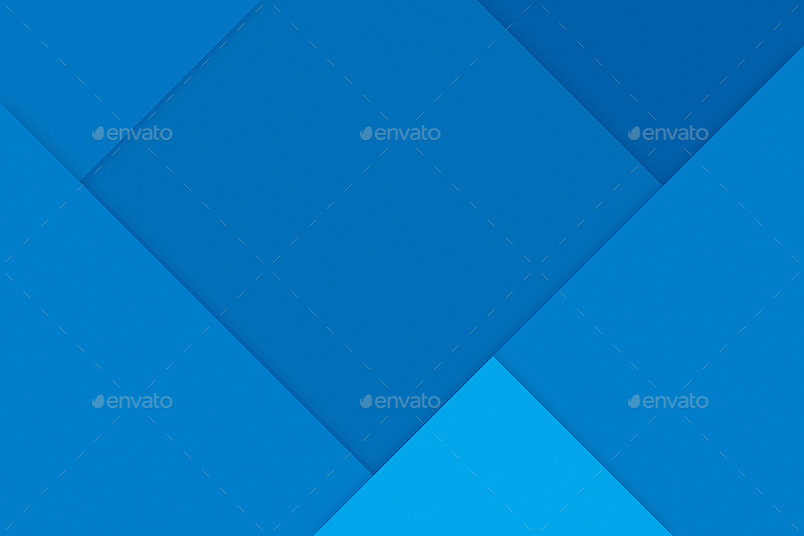 Material Design 732 Icons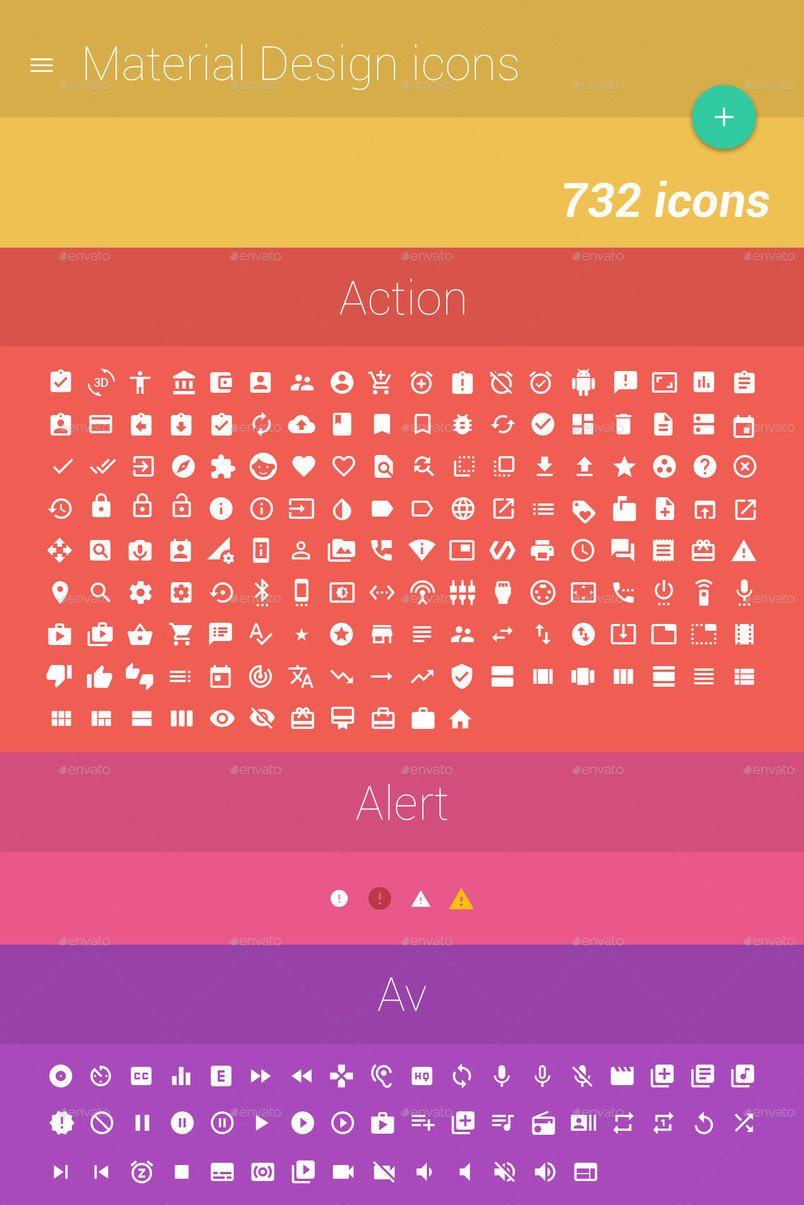 12 Material Design Geometric Backgrounds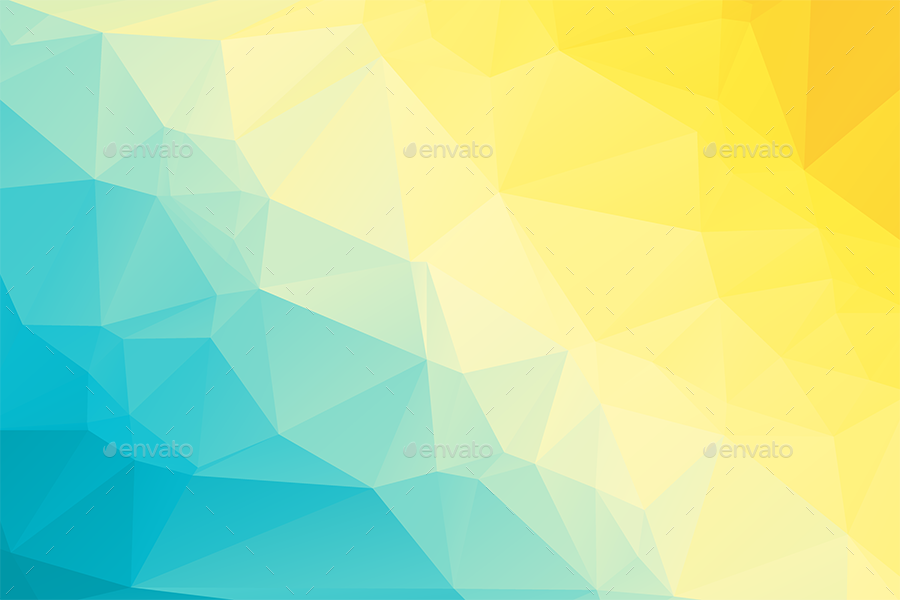 Devio – One Page Portfolio PSD Template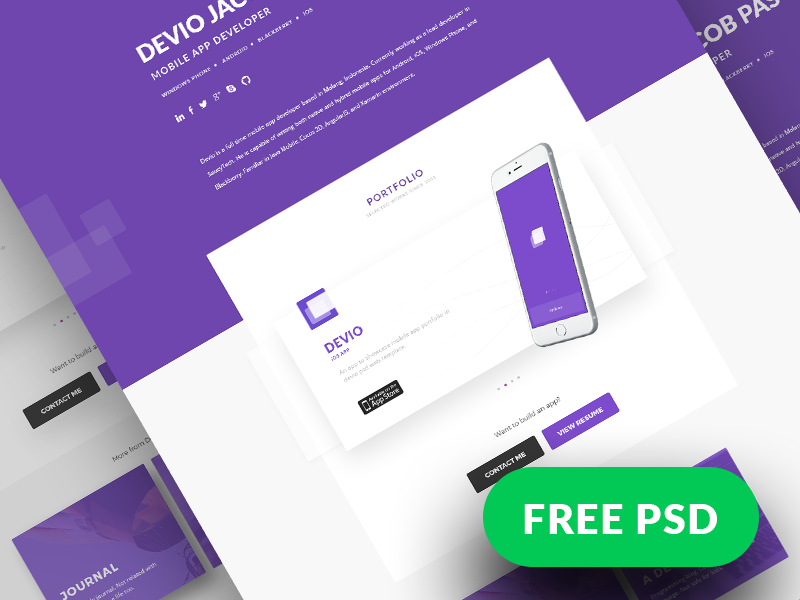 Twitter iOS Material Design Concept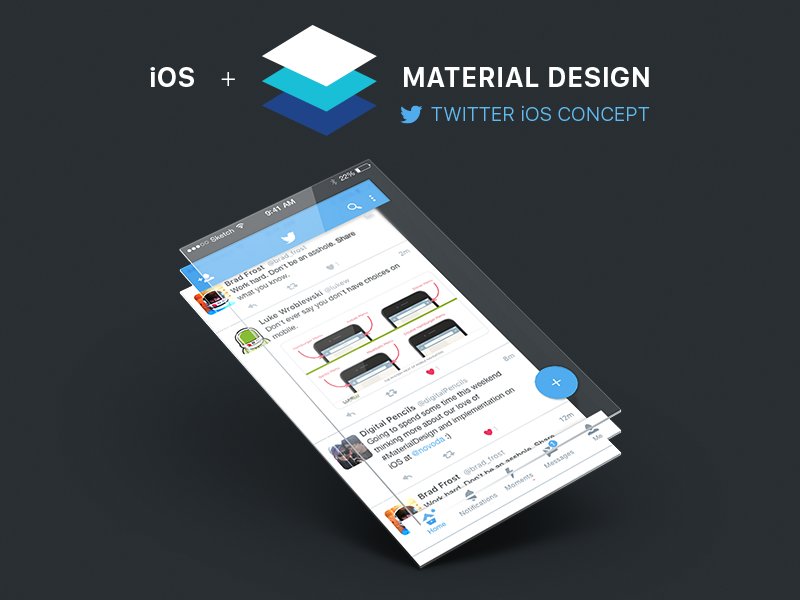 DO Ui Kit for Photoshop and Sketch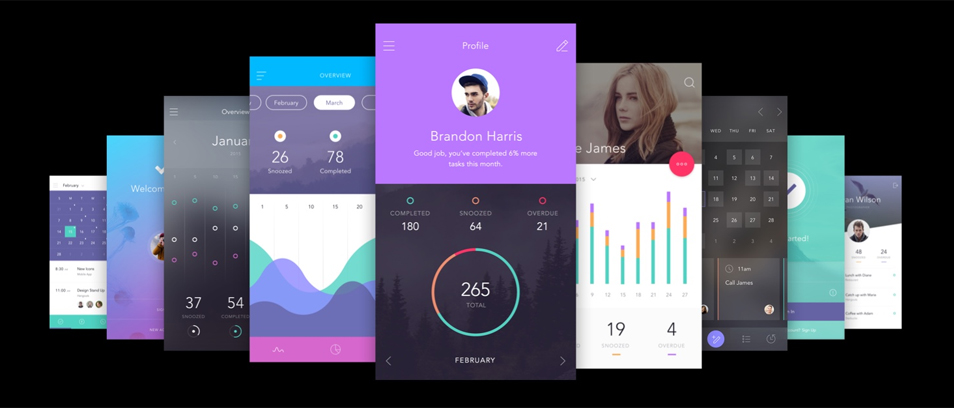 Free Mail APP UI Kit (Sketch)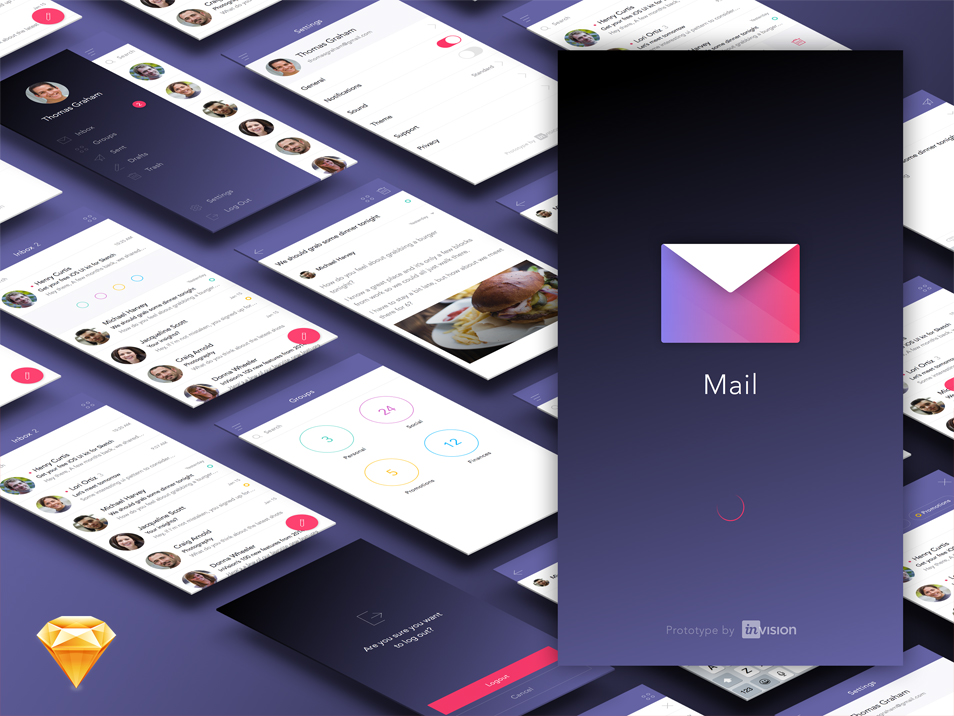 Material Design Fitness Dashboard UI Kit (Sketch)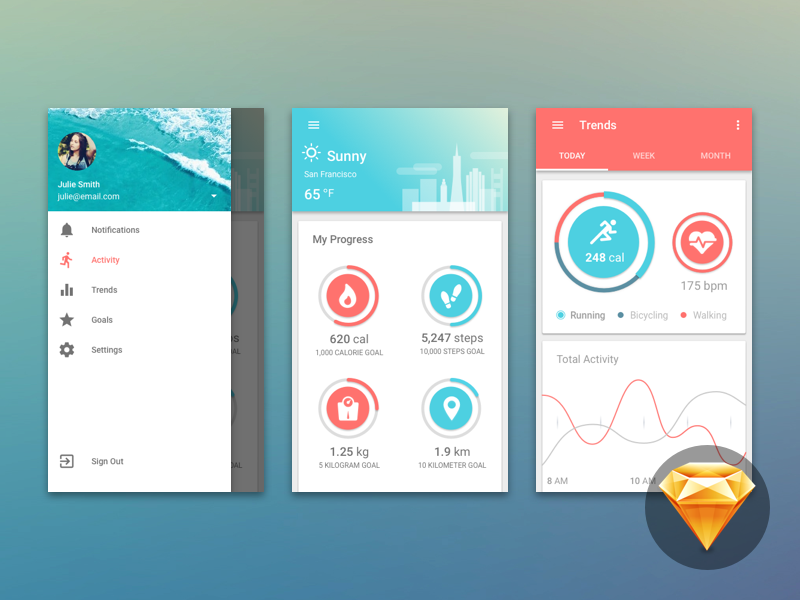 Free UI Kit Vincent
5000+ Free Material 3D Graphics Icon Set (SVG, PNG)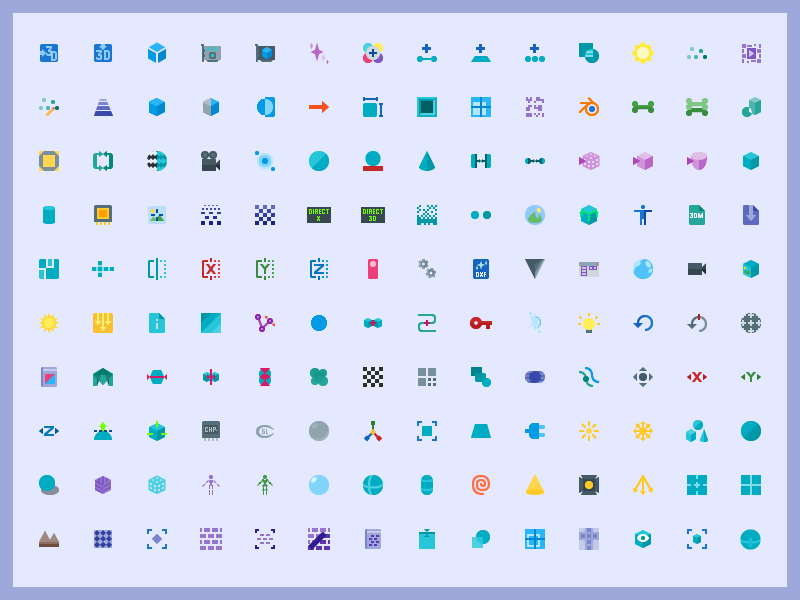 Creative Website Design – Free PSD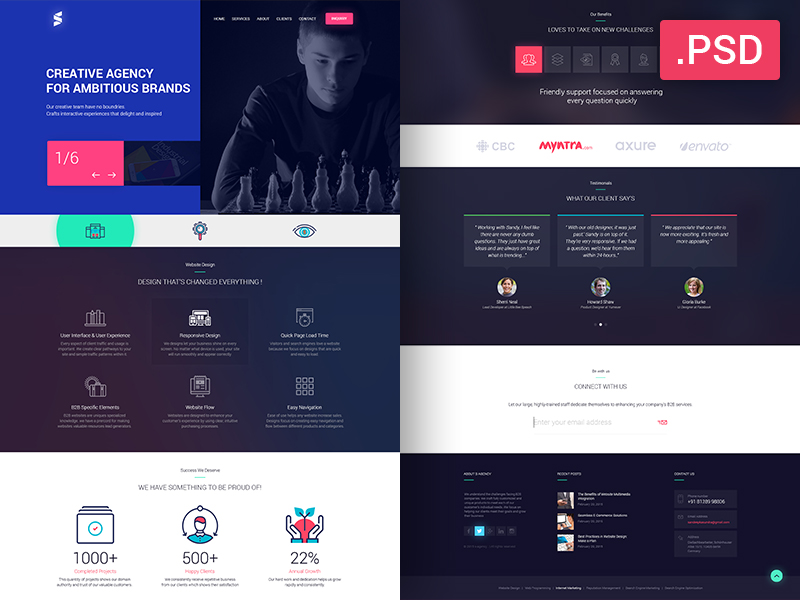 APP Icons and Bars UI Kit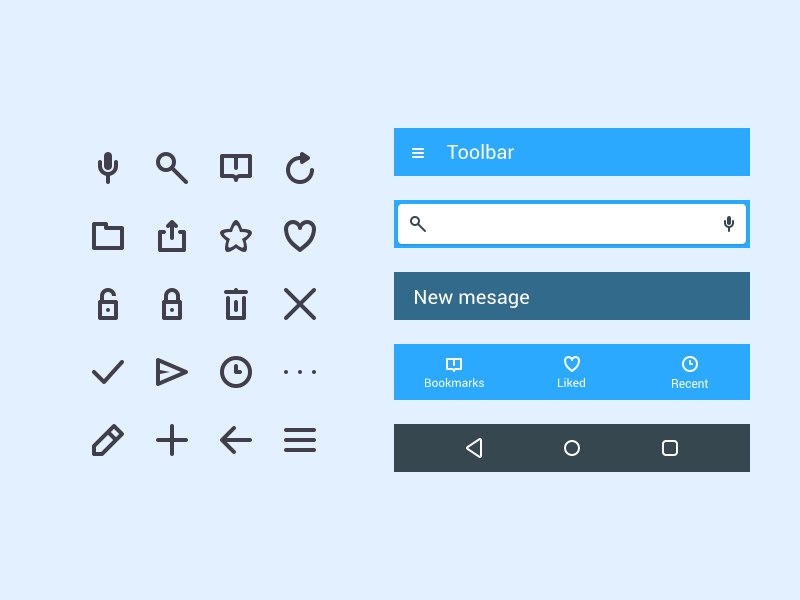 Notification UI Elements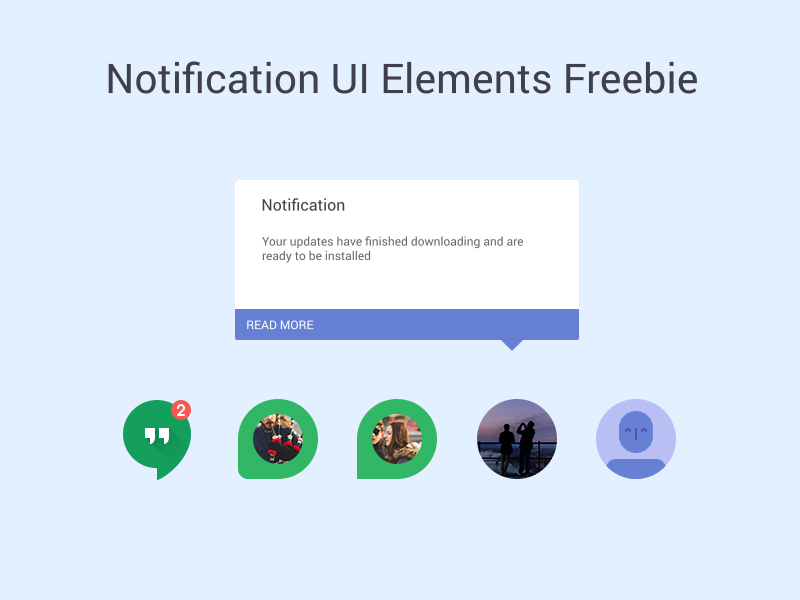 108 Handsome Headers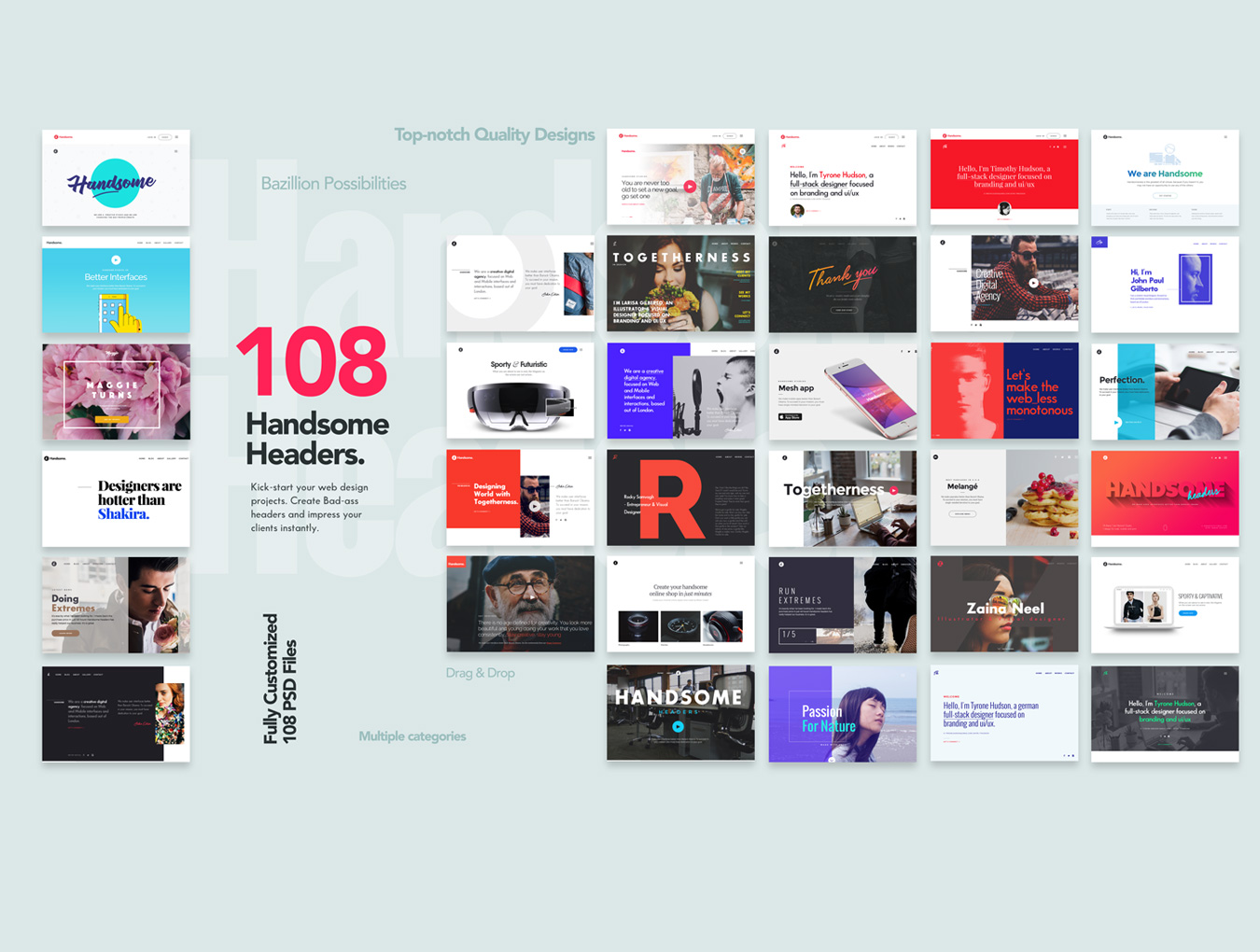 Arco – Mobile UI Kit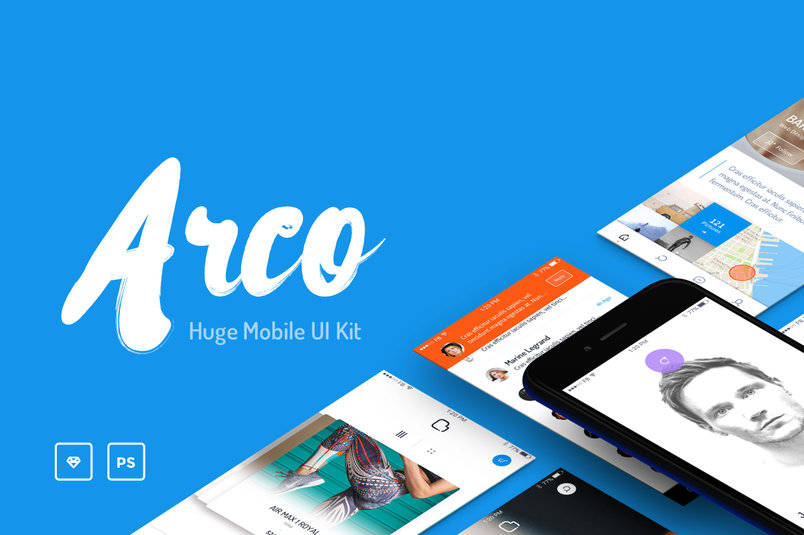 Create beautiful things with our awesome User Interface kit. It comes with 200 unique screens. Arco is a modern, clean and minimalistic UI Kit to upgrade your projects with over 800 elements to choose. Everything was made with a detail oriented style and followed by today's web trends. Layers are well-organized, carefully named and grouped.
Bight & Travel UI Kit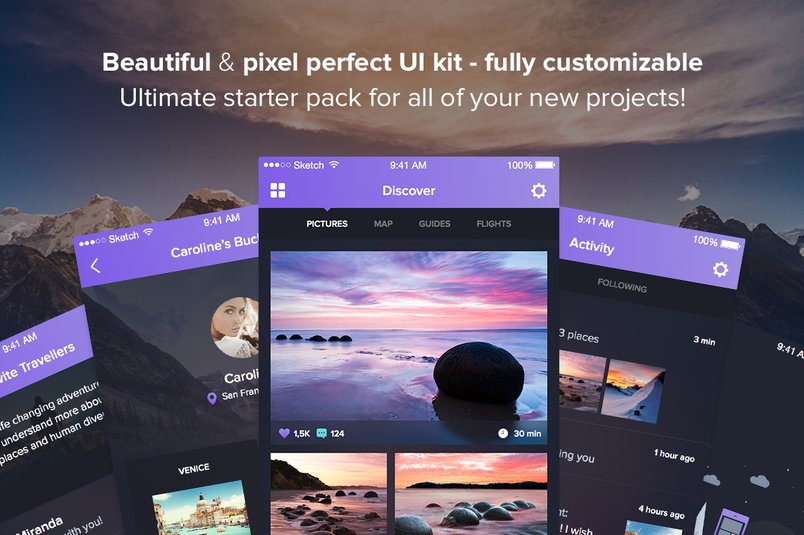 MaDe – Material Design Business Card Template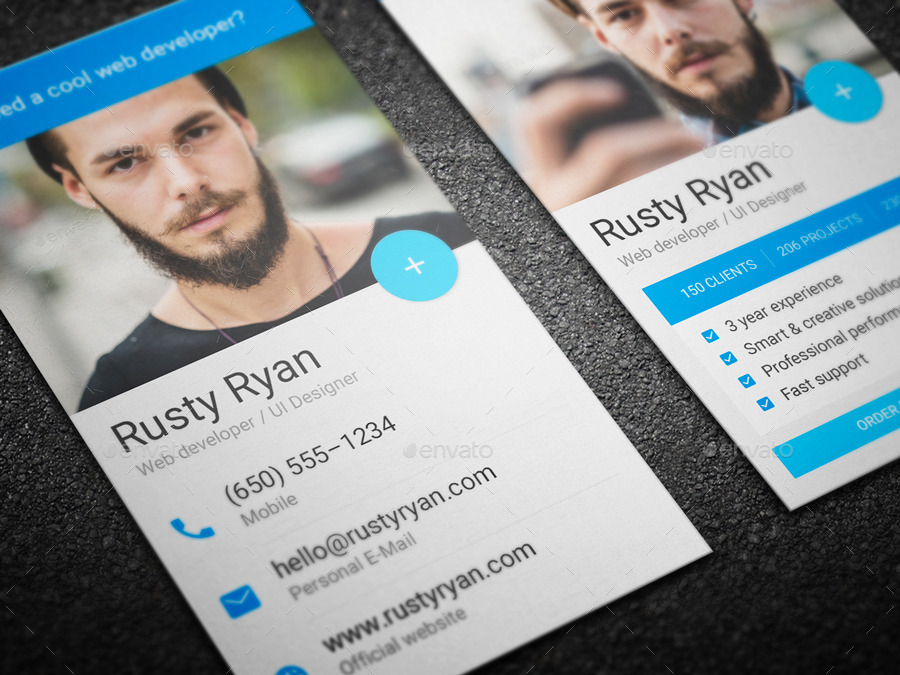 Cisco – Material APP UI
Mini Material Free Icon Set Vol. 1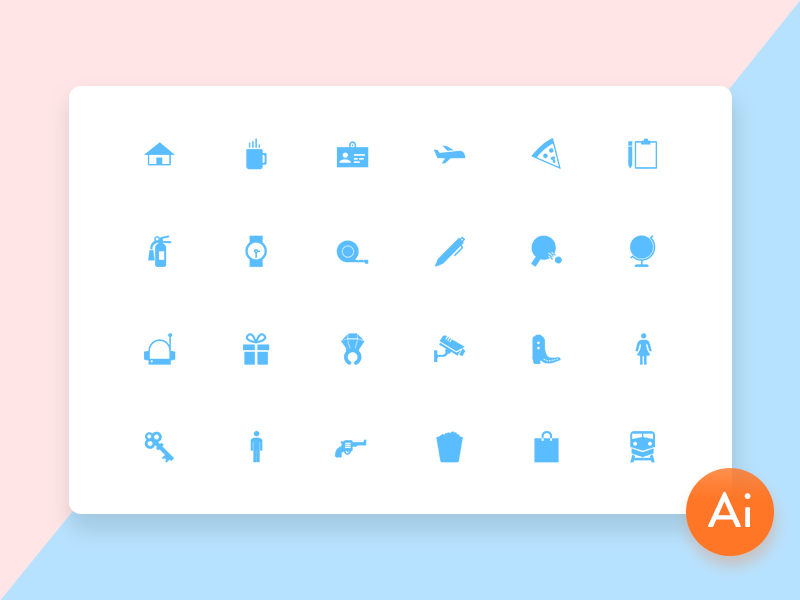 Restaurant APP – Free PSD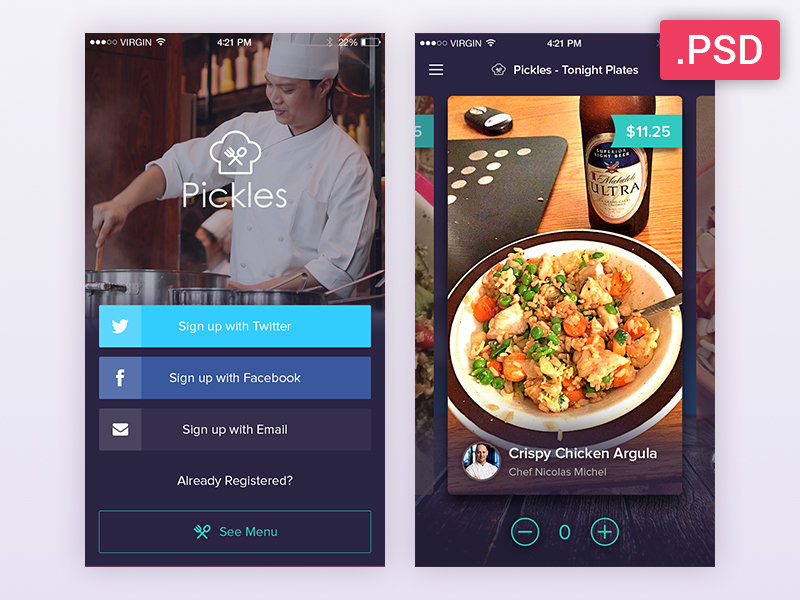 Material Design APP PSD Template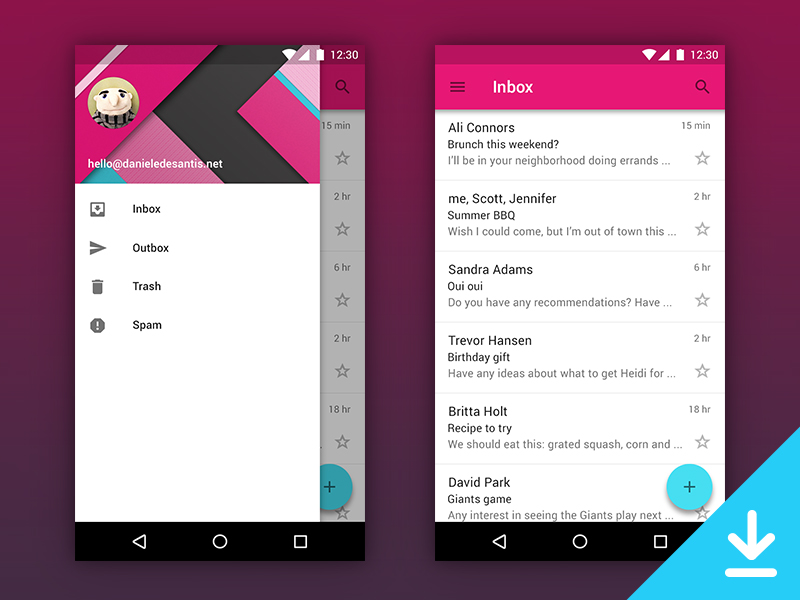 Freebie PSD UI Kit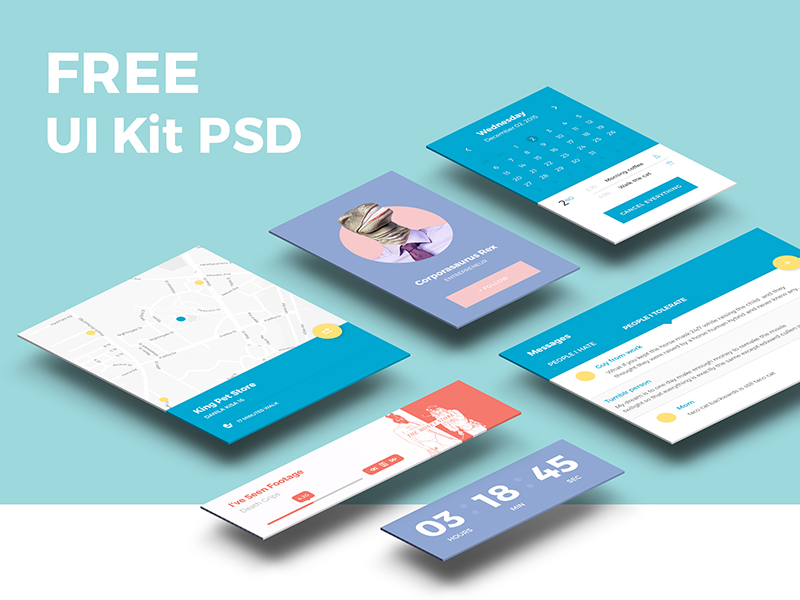 Free Atomic Material Design Template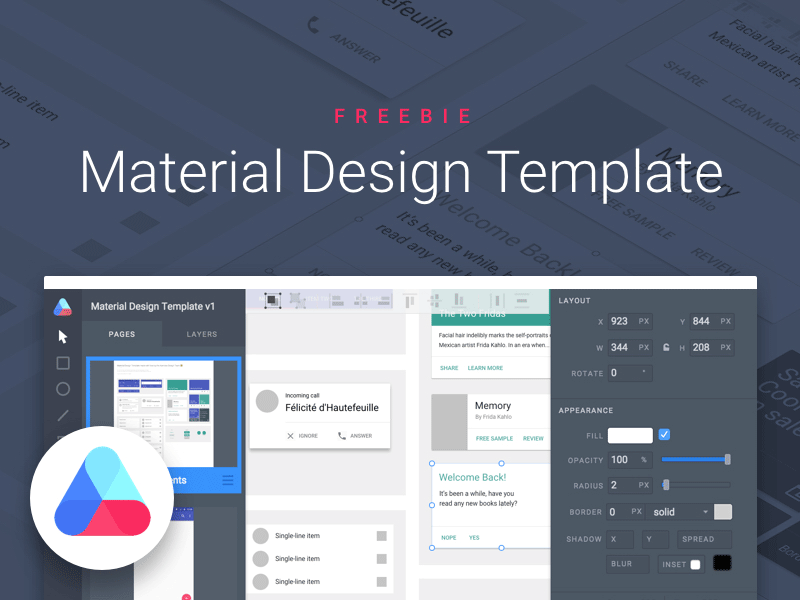 Infinity Free Dashboard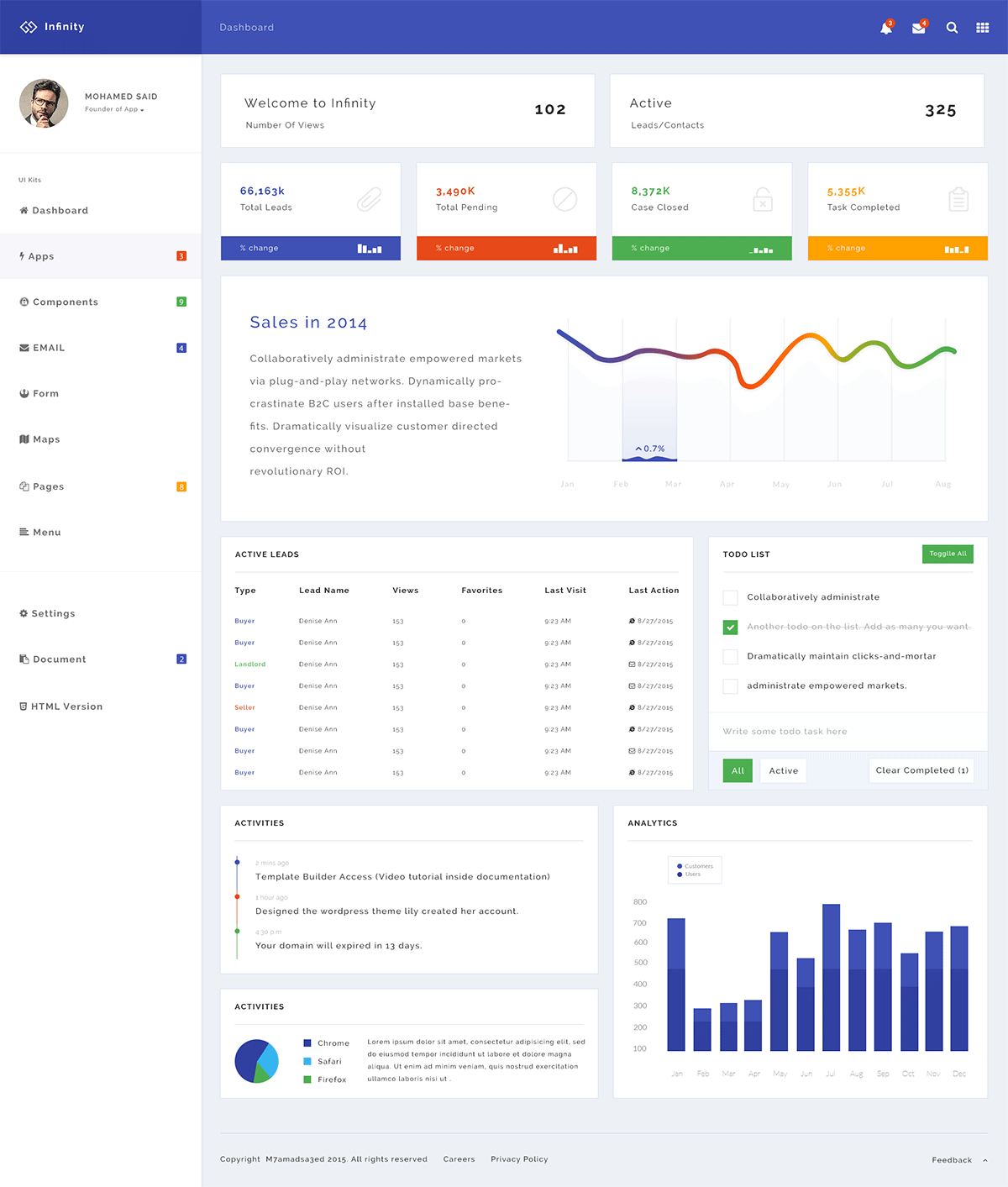 Deadline UI Kit

Overlap UI Kit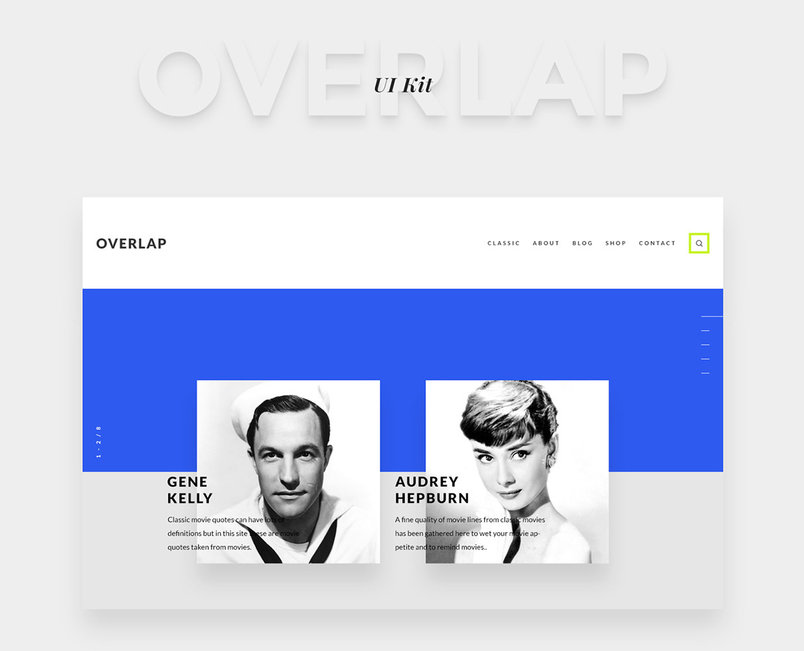 Modern minimalist component based UI Kit, perfect for designing a clean and stylish website for your personal or client projects. Overlap was built on a 12 columns Bootstrap grid system and comes in two file formats PSD and AI.
Sport Landing Page PSD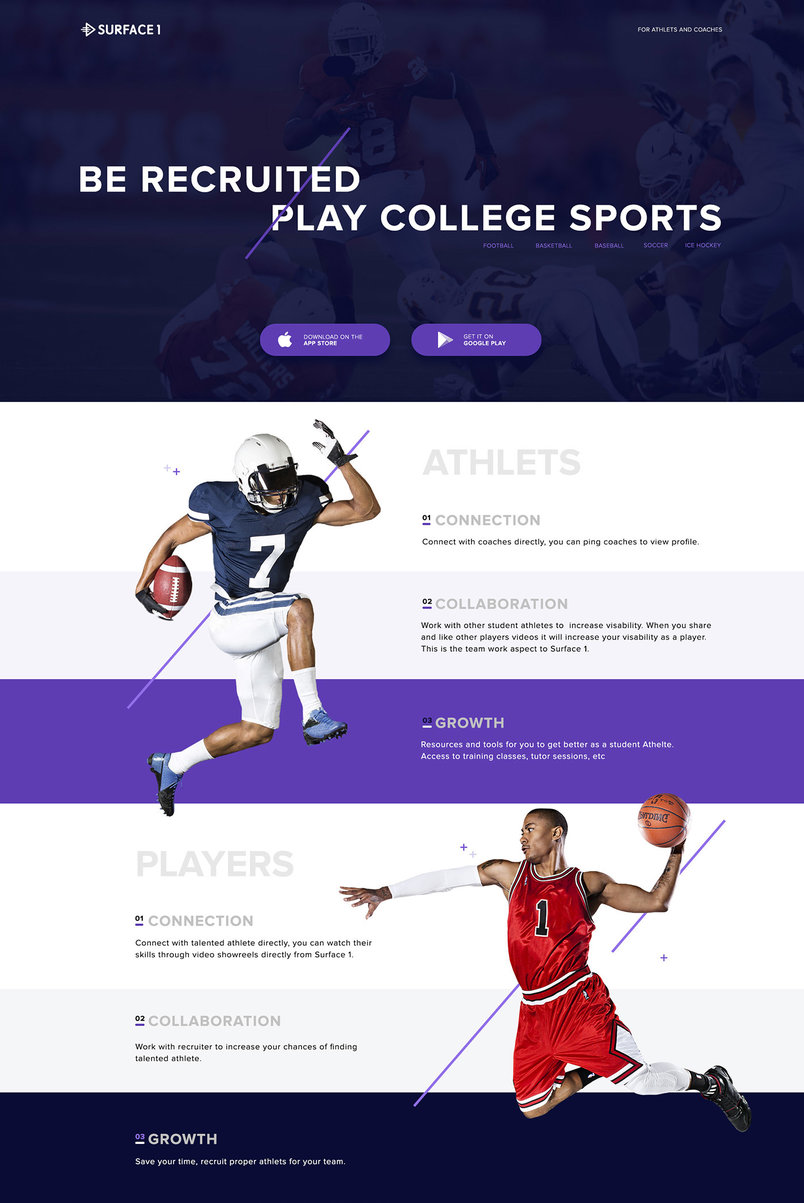 Epic UI Kit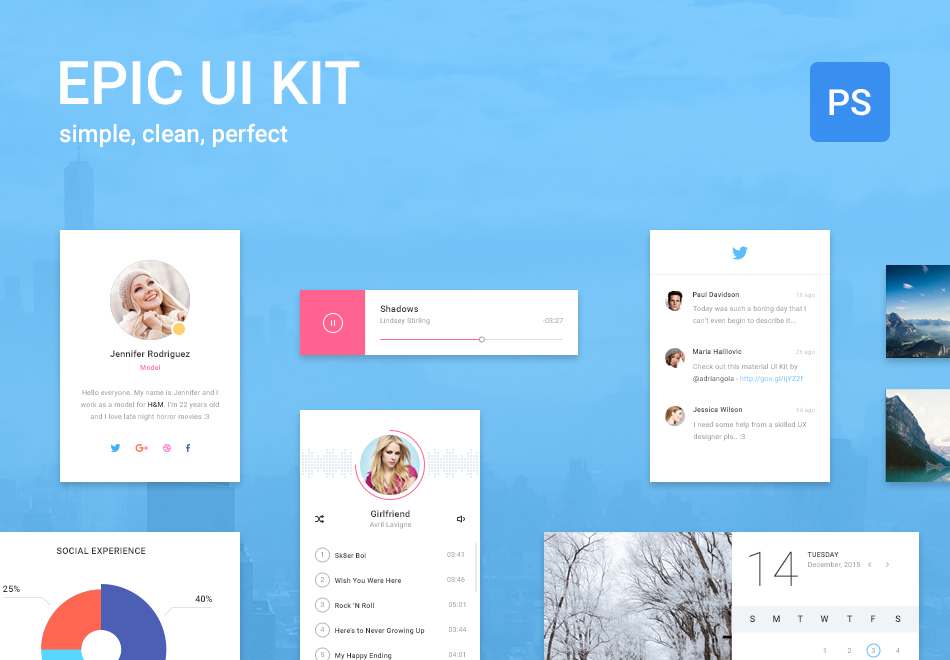 Epic UI Kit is a large, fresh and vibrant ui kit made up of 118 web elements. Divided into 9 categories (articles, e-commerce, forms, headers, media, navigation, profiles, statistics and widgets), it allows you to build awesome, clean and modern apps and websites. All elements are vectorial and can be edited depending on what you need.
Set of Material Design Templates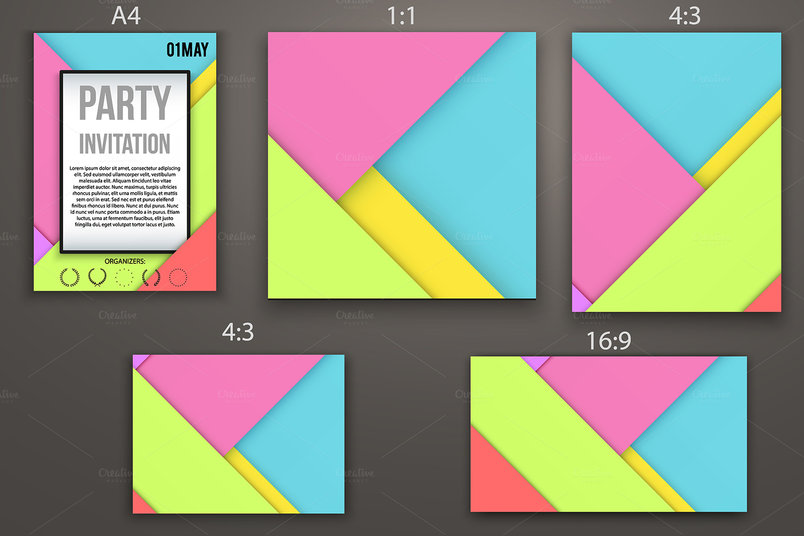 Design of template Invitation flyer, greeting card, webpage and presentation. Abstract flat background in material design style. Layouts in different formats. Vector Illustration. Elements are easy to use in your design. If you are not working with vector illustrations, the complete bitmap copy for you isolated on white background, high resolution of 300 DPI.
Material Design Business Cards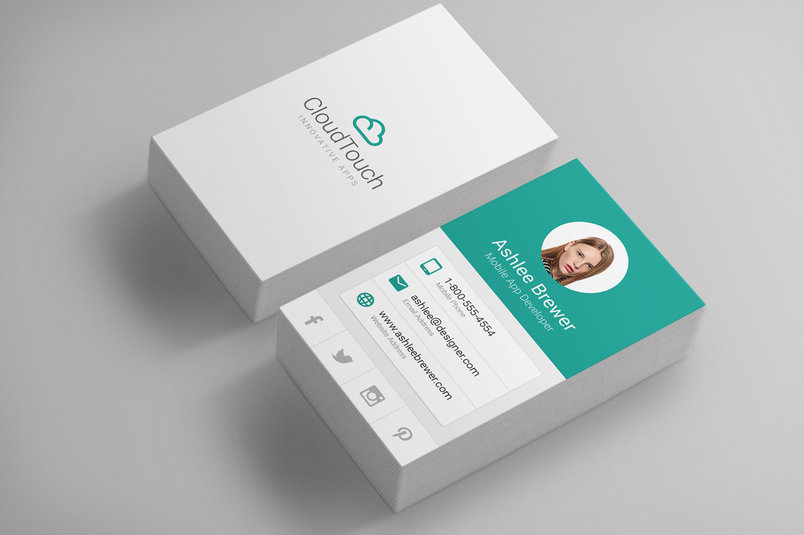 Material CV / Resume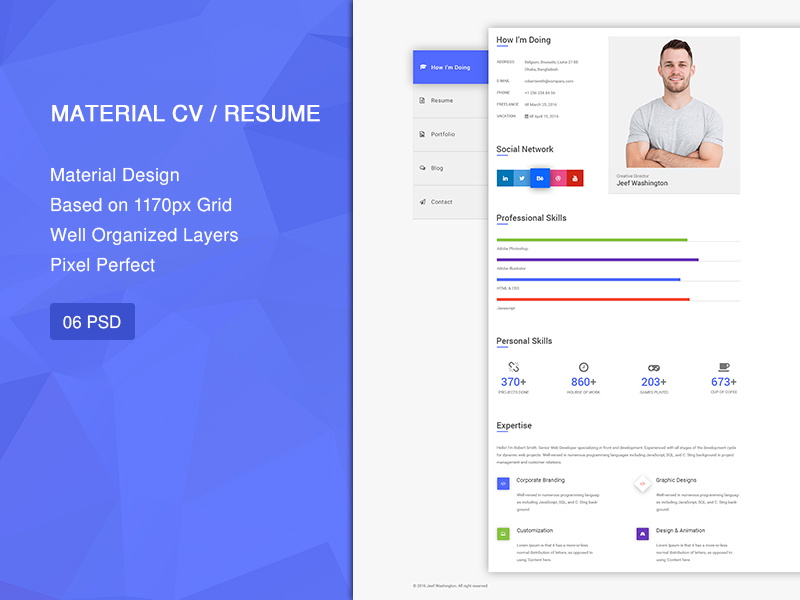 Modern Material Design Set Vol. 3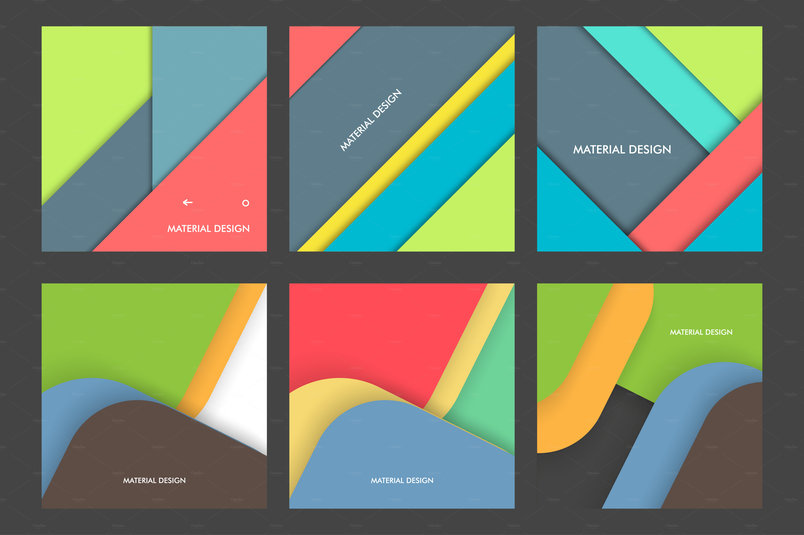 Material Design Weather APP
Material Resume Aqua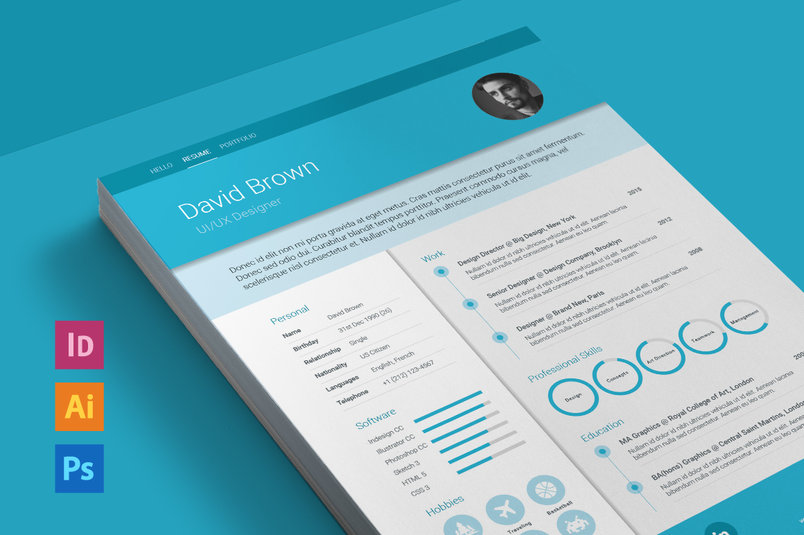 Includes three page templates – cover letter, resume template and portfolio pages. Alternative header and footer designs included.
Material Design Dark UI Kit
Free Education Dashboard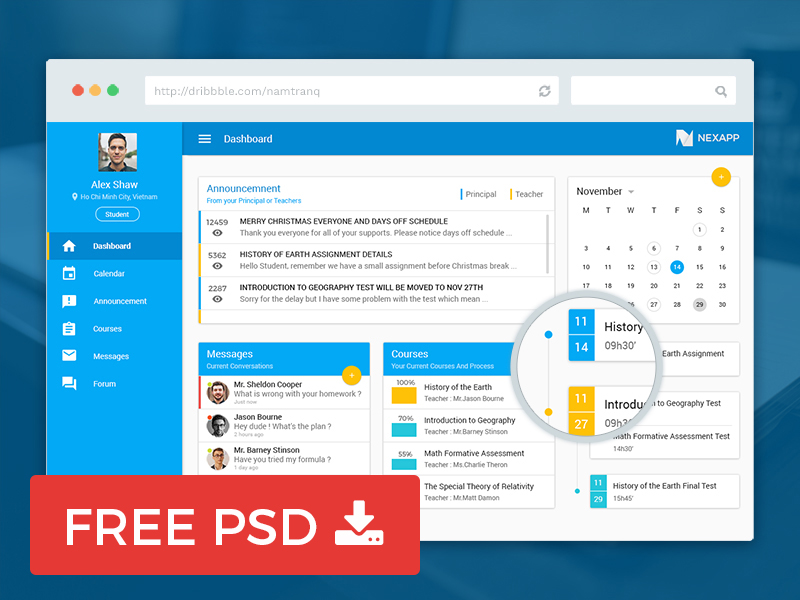 Vonn Material Design UI Kit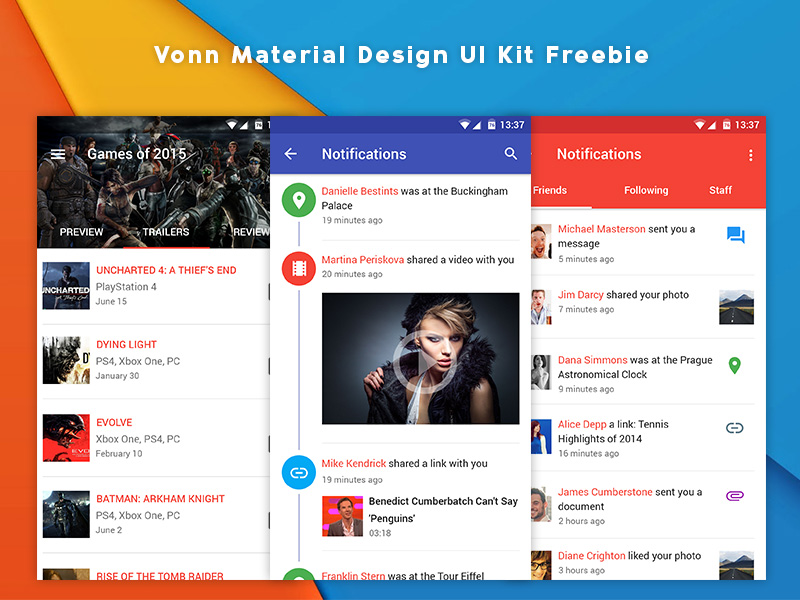 Material Design UI Kit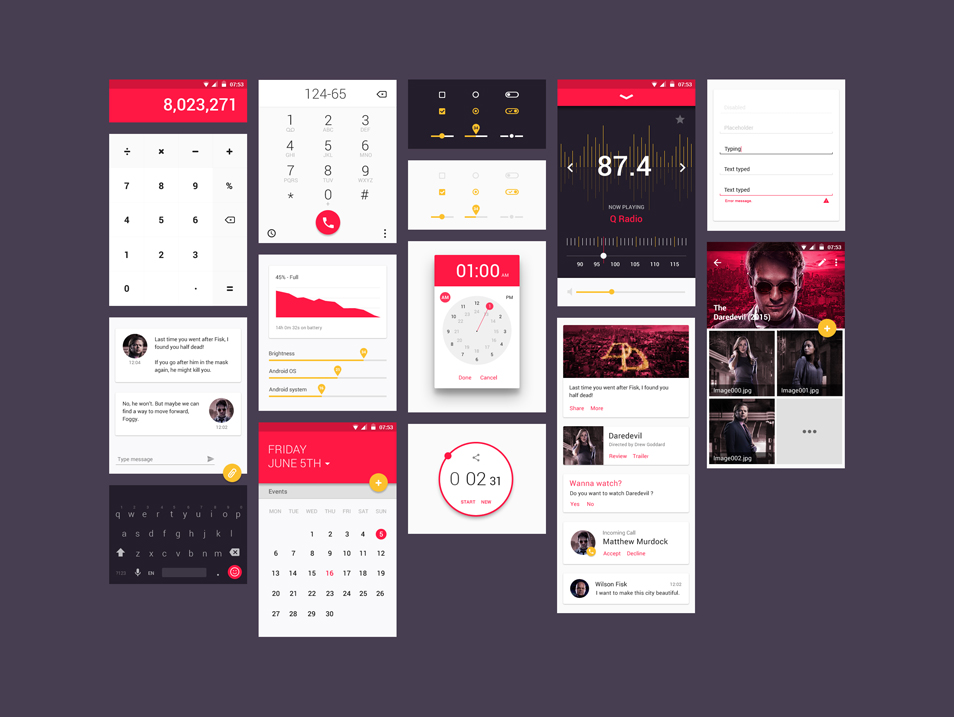 Crystallize Free Material UI Kit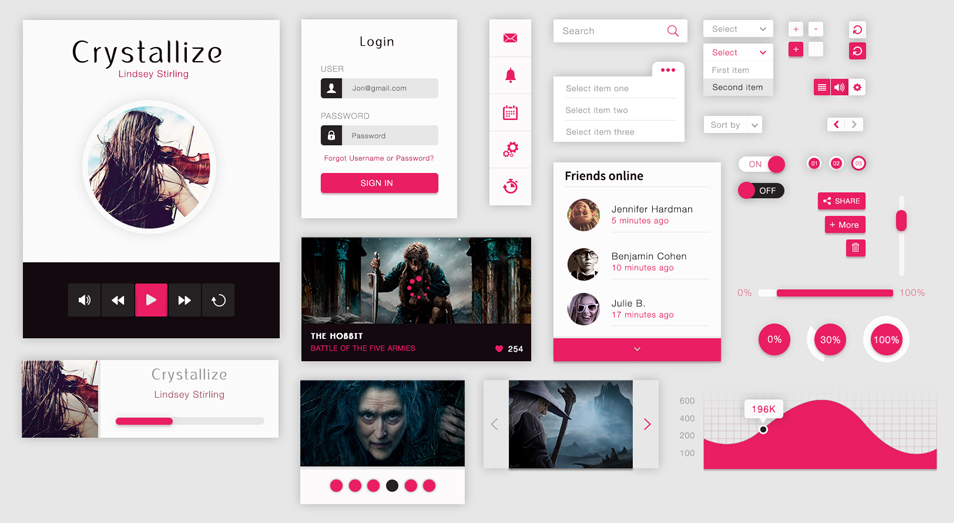 Free Summeric Materia UI Kit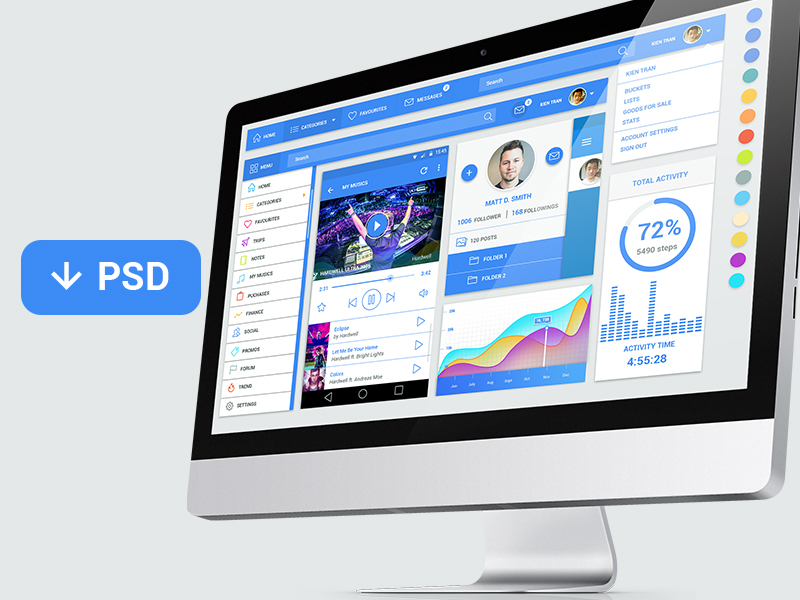 Material – Premium Boxbilling Theme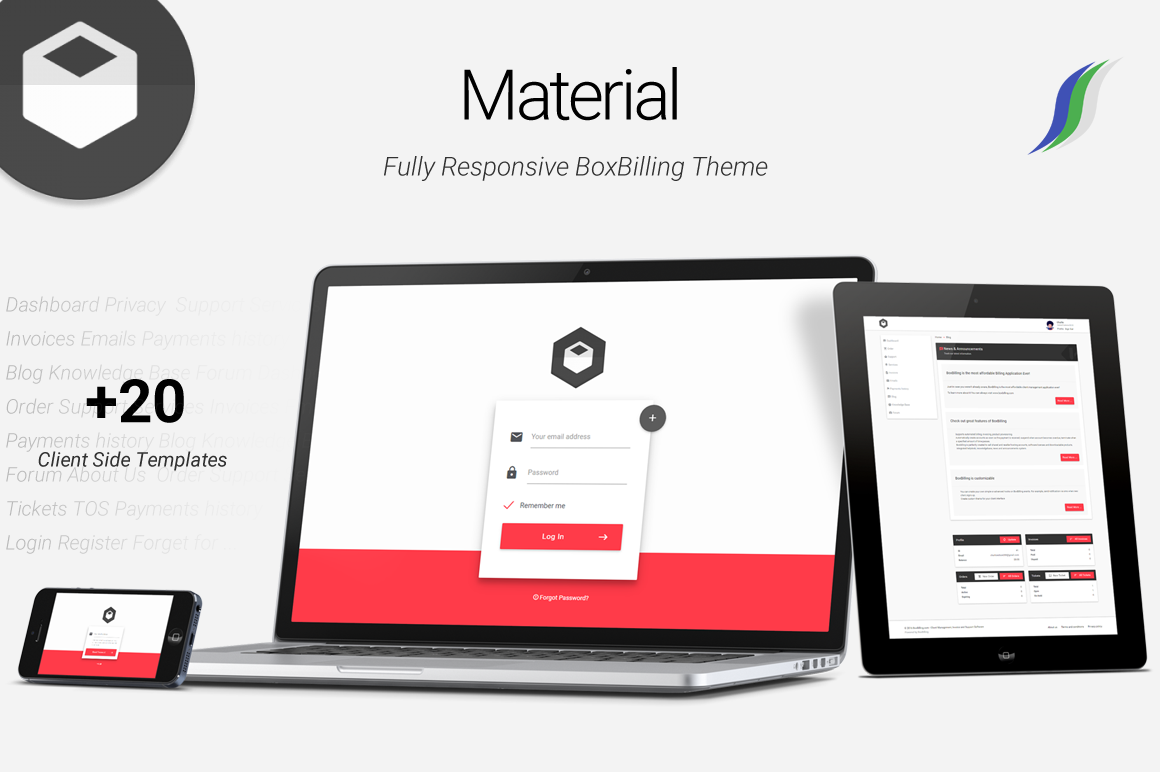 Material is Fully Responsive and Customized BoxBilling Theme. It features Google Material Design & Its effects. Along with countless Templates and Pages! Highly Recommended for those who want to have a Leading Hosting or Customer Support Portal.
125+ Business Material Design Icons
File Type: AI, EPS, SVG, PSD, CSH, PDF, PNG
Ramro APP Template iOS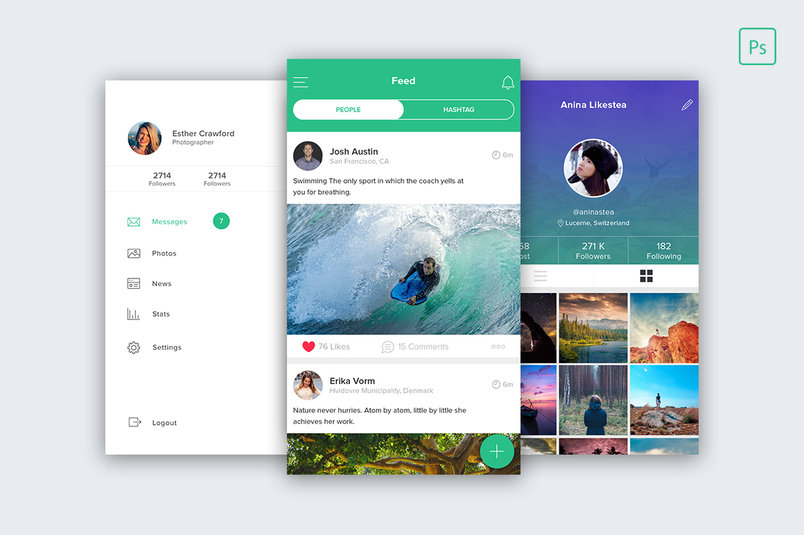 Ramro app template is iOS version of Material app – Cisco. It is fully adaptable to iphone 6 and 6s and also can be used for iphone 6/6s plus with small edit. Files are organized inside a layers in a simple manner.
Flyer Material Design Vol. 3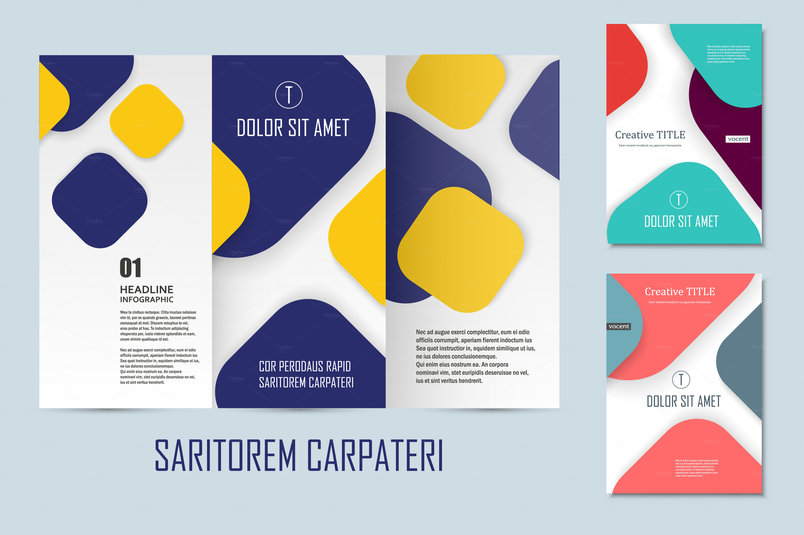 Presentation Modern Material Design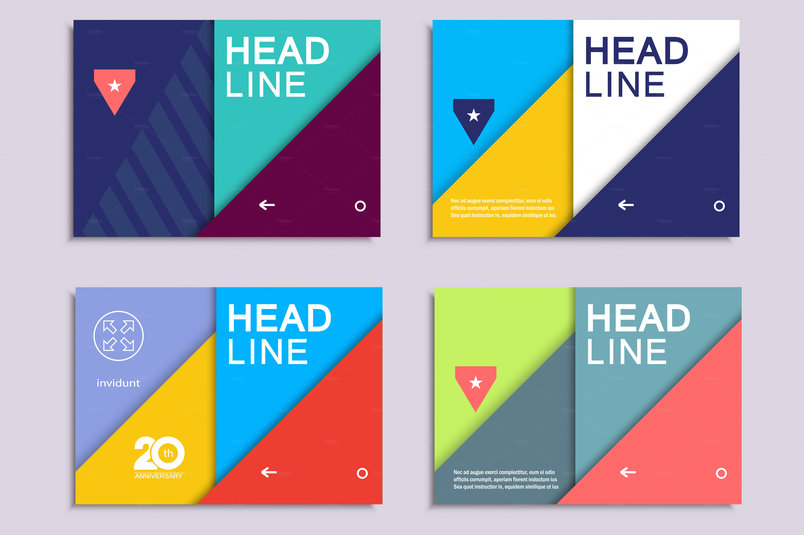 Material Dashboard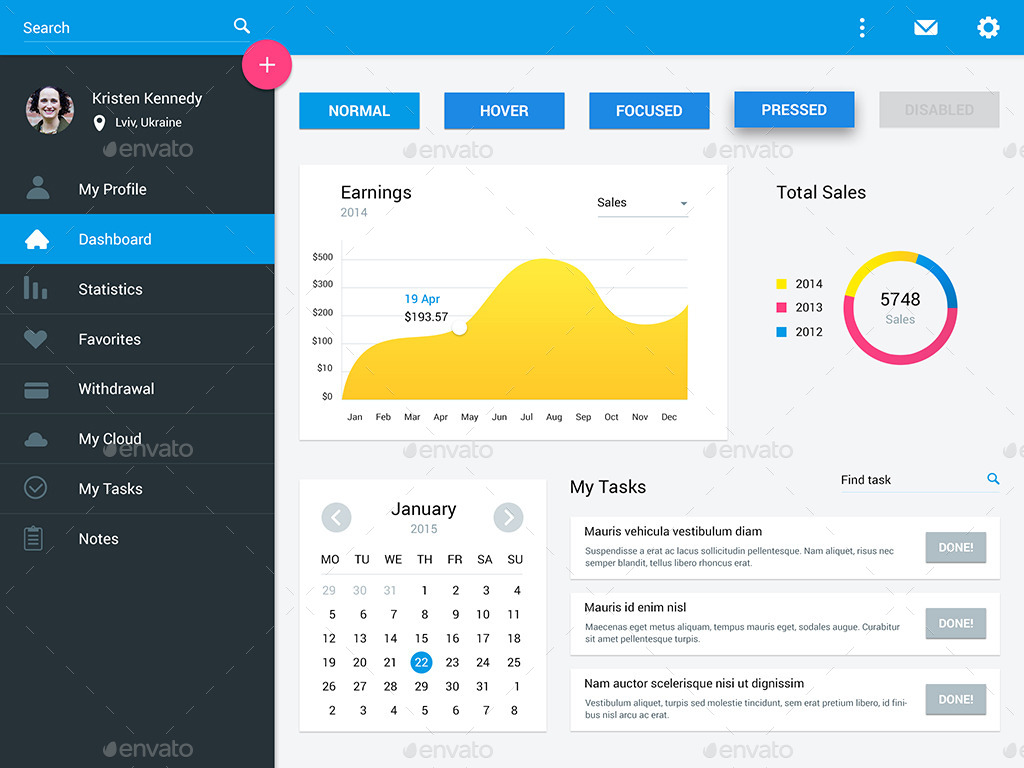 Material Dashboard was made in material design style inspired by Google. You can use this UI kit for both iOS & Android design.
Material Design Patterns and Symbols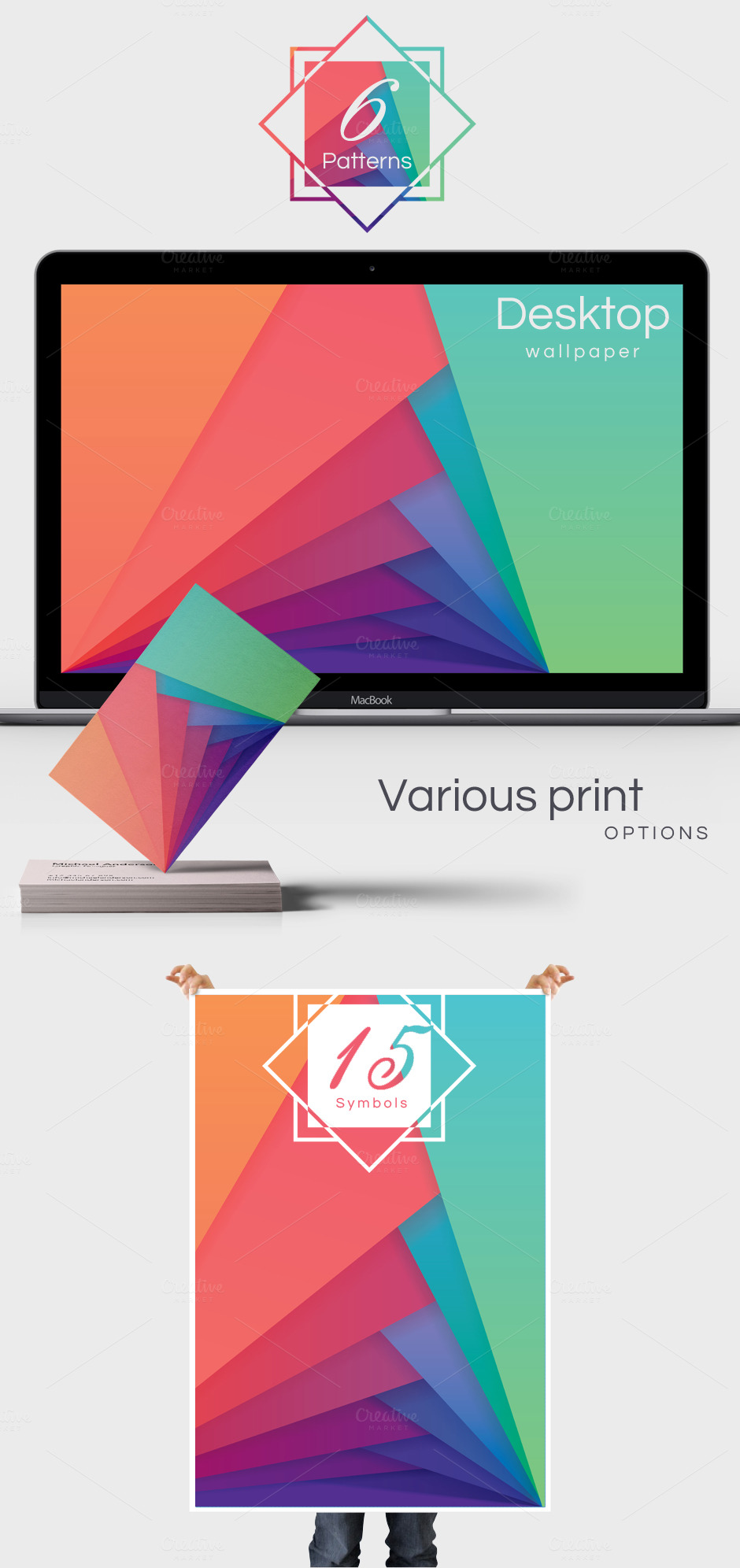 Material Design Color Palette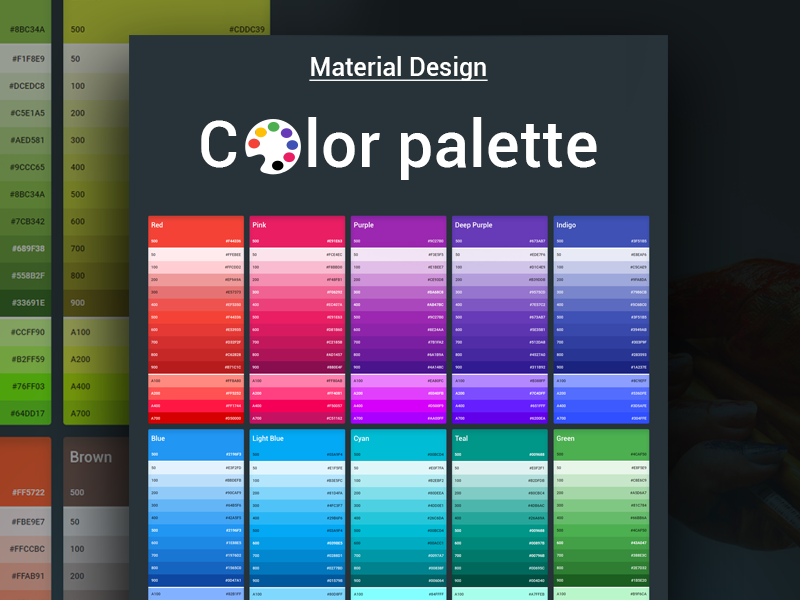 Poleads Chat 2x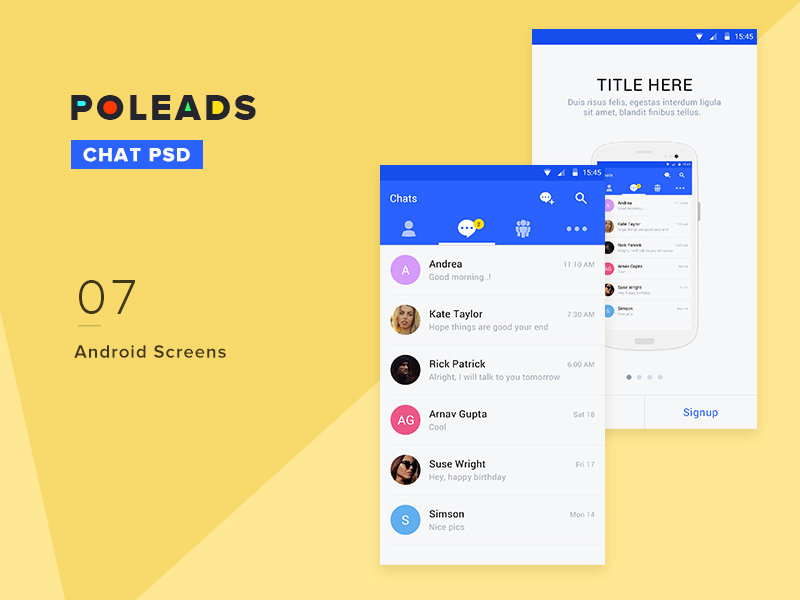 Free Set of Material Design Avatars
File Type: PSD, PNG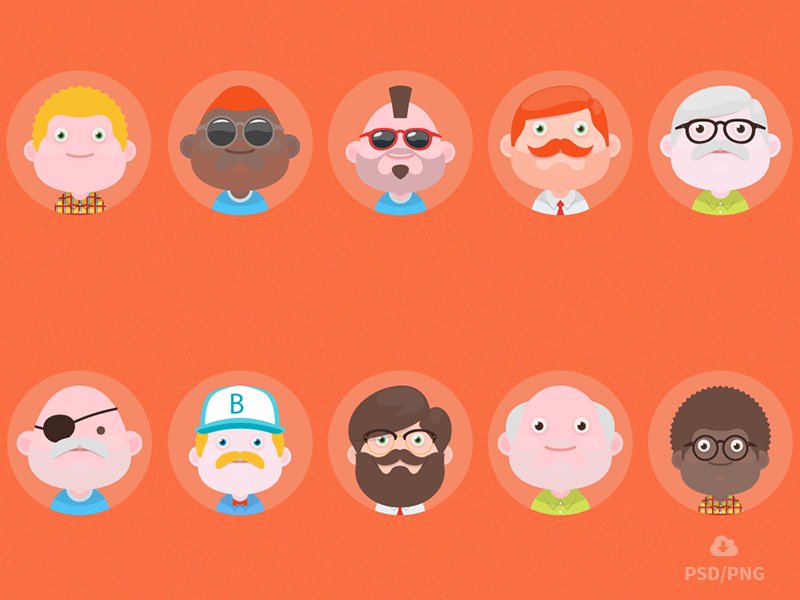 Admin Theme Free Sample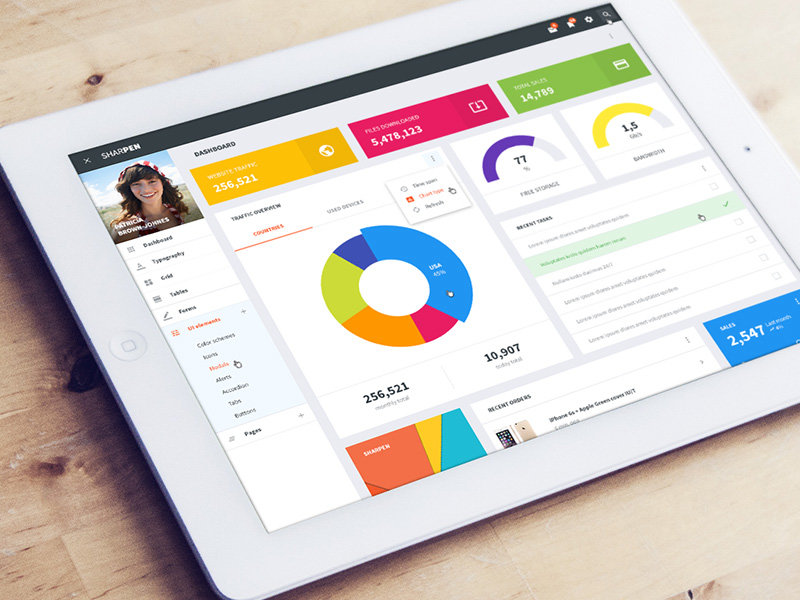 Mobile Material Screens