Instagram has over a billion monthly active users, with 500 million using it every day. Over the years, the platform has helped people get more exposure and sales. As users connect and get influenced by visually appealing posts and videos, Instagram's feed is an ideal tool for designers to promote themselves. You can showcase your authentic ideas and promote your services.

In this article, we'll discuss how designers can attract customers using Instagram.
Figure out who your client are
You cannot sell baby products to someone who is not a parent. Therefore, know your clients and create relevant content to sell your services. The strategy boosts engagement and attracts the best clients.
Research your Instagram profile page's old posts, hashtags, demographics, and videos to understand what works best. Also, conduct polls and ask questions in Instagram stories to learn more about your followers.
Another way to find new clients is by researching your competitor's strategies and campaigns. It will help you step up your game as you can replicate what's working for them. Besides, you can form partnerships with people in the same niche and support each other.
Set up a good profile
Your Instagram profile plays an important when it comes to convincing clients to hire you. So, make sure you pay close attention to it.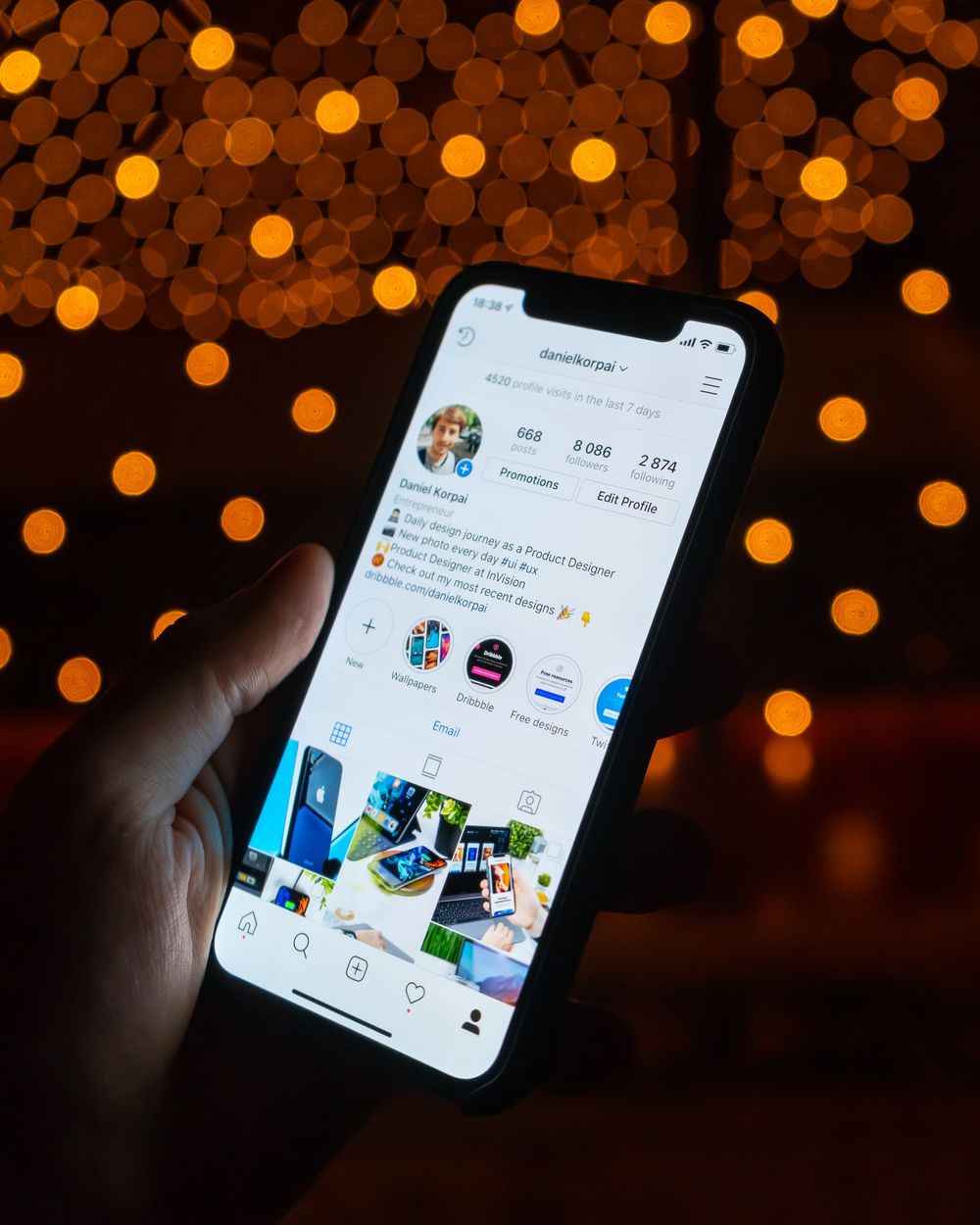 You should…
Update your profile with relevant bio, business information, hashtags, and logos.

Keep your bio short and witty.

Add a link to relevant services pages or a lead magnet page (e.g. a landing page) in your bio to attract potential customers.
Also, work on your feed to make it cohesive and follow a theme. You can choose a bright, dark, grey, monochrome, or vintage theme for your feed. Your profile should be a reflection of your work and your target audience's preferences.
Publish top quality content
Always focus on quality over quantity as users judge and form an opinion within seconds. Create high-quality organic content that shows your potential and expertise as a designer.
To accomplish this like a pro:
Plan your content.

Think hard about the composition of the image or video.

Use natural light as much as possible.

If using a camera, adjust brightness. The picture should neither be overexposed nor underexposed. While the former can be corrected, it is impossible to recover from the latter.

Select a theme that goes well with your profile.

Use professional applications to edit your picture.

Create more video content as it drives more engagement.
You can use a preview app to check if a picture or video will look cohesive with your feed before posting. For videos, use Instagram's creative tools such as Boomerang and Hyperlapse or a third-party tool like InVideo.
You might also want to try other types of content such as interviews and case studies to boost social proof.
Accompany with captions
Each visual has a story, so make sure you share it with them. Along with quality images and videos, write relevant captions. End your caption with a question for the followers to comment and engage.
After you build trust you can share more direct calls to action that ask people to hire you or visit the landing page. You can't share links on Instagram, so you'll need to ask them to click the "link in bio".
But if your site is set up with an eCommerce platform like Shopify or Bigcommerce and you've productized your services, you can tag them in the photo. People can click on these and go to the landing page directly.
Build a community
Your Instagram family is vital for keeping your account and design services relevant. Respond to comments positively and answer all the DM queries. It is time-consuming, yes, but it is essential to build a community that trusts you and wants to work with you.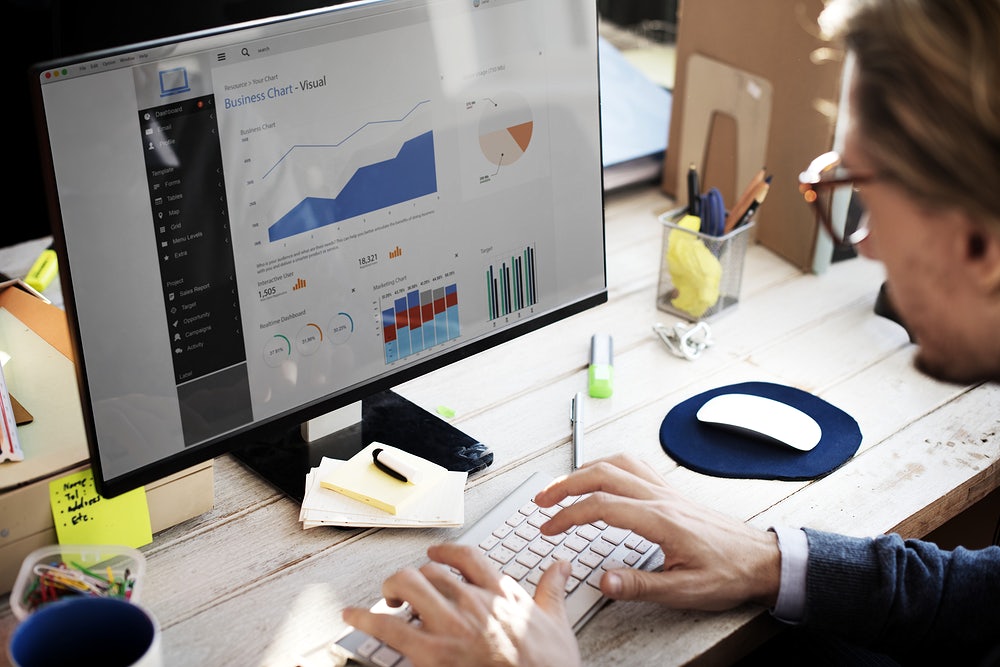 Also, add meaningful comments on other people's posts. You can also hold a design contest and ask users to recreate your designs. Make sure the participants add a branded hashtag as it will make it possible for you to see who is participating. Also, a branded hashtag can help you get more brand impressions.
Run ads
More than half of the users claim to use Instagram as a product discovery tool. As per Smartly.io, 50% of marketing teams spend half of their marketing budgets on social ads to maximize their reach.
Organic marketing can help you reach a few people, but Instagram is constantly restricting the reach. This is why if you want quick results or scale your business, you should run ads.
Your ad's success won't just depend on the ad alone, but the rest of the funnel and your offer. So, make sure you spend an ample amount of time to build and test your funnel before launching your ad.
Use live videos
Instagram Live is potent in gaining profile visibility. It may be because your live video will show up before any other posts in the feed. Besides, the followers will get a notification of the live video unless they have turned it off.
You can also collaborate with other accounts and answer questions on the Live stream. Or host it like a webinar to get more clients.
Make sure you spend sufficient time promoting your live session or webinar on other social media and with your email list using mass email services. Also, remind your Instagram followers about both and set aside an hour to engage with them. A longer live session ensures that more people will join the video.
Reach out to potential customers
Don't wait for clients to come to you. Instead, reach out to them with Instagram DM. If you know who your customer is, you probably know the hashtags they use. Conduct a search and you will find your potential customers. Like their posts, and comment. You should also DM them.
However, do not ask them to hire you from the get-go. Focus on building a relationship first. Ask them to check out your latest video or blog post or ask them to sign up to an email list. Gradually strengthen this relationship and when the time is right, convince them to hire you.
Conclusion
Now you know how to attract customers using Instagram. Start building your online presence. Showcase your expertise and focus on building a lasting relationship with your followers. This strategy will help you in the longer run.
But be patient. Like everything else in life, it will take time. Set aside a few weeks to months to see results.
Published by
decolore
Thanks for being a part of this beautiful blog. Hours spent to create this web space to our visitors as much useful as we can. We're living with a pace of life and build beneficial collections related to graphic and web design. Here we come up with premium and free collections like mockups, backgrounds, fonts, wordpress themes, branding, inspiration, tutorials and informative articles for professional designers and beginners. Go ahead and let's be a partners! View all posts by decolore